Top Catering Trends and Tips for Intimate Weddings
Sit down meals or buffets? Food stations and bars or pre-plated meals? Here's all you need to pick if you are planning an intimate wedding during the lockdown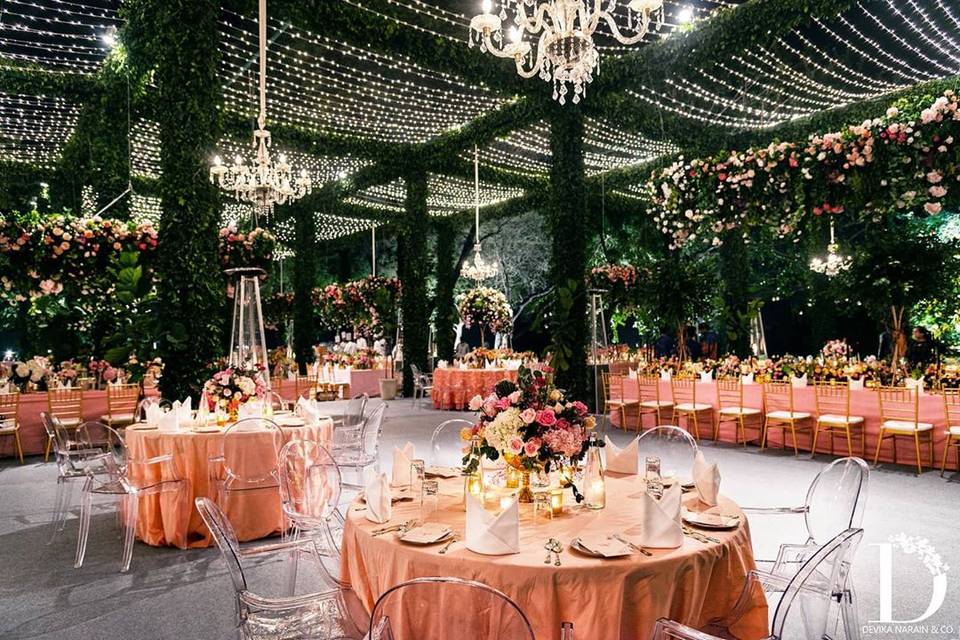 The Indian wedding industry is demonstrating an admiring sense of responsibility since the COVID-19 wave washed our country. We are all waking up to the importance of adapting a sustainable approach and prioritising hygiene in every walk of life. Wedding service partners and wedding venues are more cautious than ever, because hosting the celebration of sacred unions now comes with the responsibility of ensuring good health of the hosting family, their guests and the staff present at the venue.
Image Credits: Pinterest
WeddingWire India delved into conversations with some of the top trusted caterers and venues in the industry and we have zeroed in on the catering trends and sanitation measures that must be taken to ensure good health of every individual at a wedding party. As rightly mentioned by Chef Harsh Shodhan from The Gourmet Kitchen & Studio, there are always two sides of a coin. He shares, "There is a positive and a negative impact of this situation on us. The positive is that you won't see the trend of buffet systems in the coming months. I have come across a common feedback a no. of times in the past - we didn't bother eating because of the long buffet lines. Well that's going to change! Also, with a smaller guest list, comes great responsibility. As far as hygiene is concerned, everything is going to come under a scanner. This is a positive change and should become a norm, with or without the virus. The emphasis will go into detailing - if couples are planning a 50 people wedding. Each item in the menu, the presentation of food and flavours are going to be under the scanner." He further shares that the revenues will see a negative impact but that's a given during this pandemic. However, we are of the same opinion that one can't take away the human element from any aspect of weddings and food will always remain an integral part of Indian wedding celebrations. If your clients have downsized their wedding guest list to 50, to plan their intimate wedding ceremony, scroll down to learn more about the important catering trends and tips!
Also Read: The Future of Weddings in India after COVID-19
Sit Down meals or Buffet?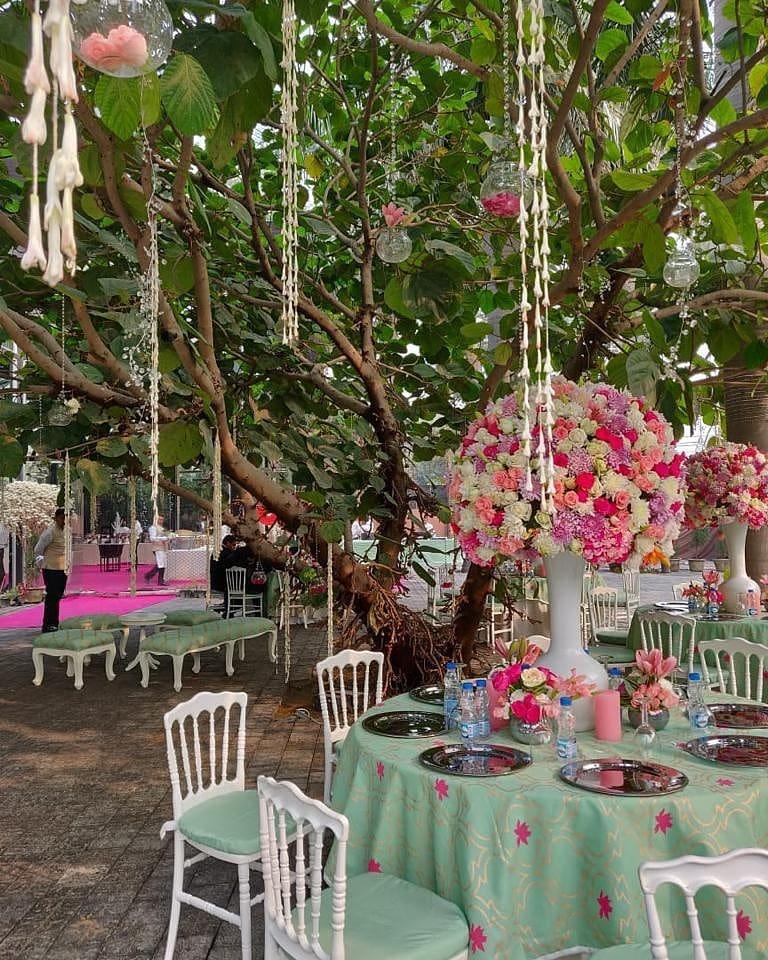 Sanitation and safety of guests should be top of mind at every wedding celebration now. While a buffet system expands the horizon of exposure between guests and serving staff, table service system limits them from touching the same serving spoons and constantly moving across the wedding venue. Sit down meals also make intermingling and conversations easier and is a more grand and memorable experience for the guests.
Varan Tuli, Managing Director at Food Inc Catering shares, "We have been an advocate of sit down meals even before the pandemic began. We have implemented sit down meals at multiple celebrations in the past year also because they can create an intimate atmosphere. The guests enjoy the convenience of it. For appetizers, the client can still opt for islands where bite-sized starters are kept ready in small batches and replenished frequently. For the main course, a sit down meal gives an opportunity to enjoy the celebration with family and friends over food in an intimate way."
Chef Harsh Shodhan, The Gourmet Kitchen & Studio shares a very informative note on the idea of Sit down meals. "I am a big fan of sit down dinners, where every course is personally served to the guests," he shares. "But if you are planning a sit down dinner with a seven course meal for the guests, you will need at least 1 waiter to cater to every 2 guests, to ensure the plates are re-filled or replaced with the next course on a timely basis. I would love to do sit down buffets, pre-plated dinners, but we need to relook at the idea of a seven course meal right now. Grazing stations are also a rising trend, where a variety of food is laid on the table and people can choose the delicacies they want, without being in contact with the serving staff."
Plan Plated Meals for Guests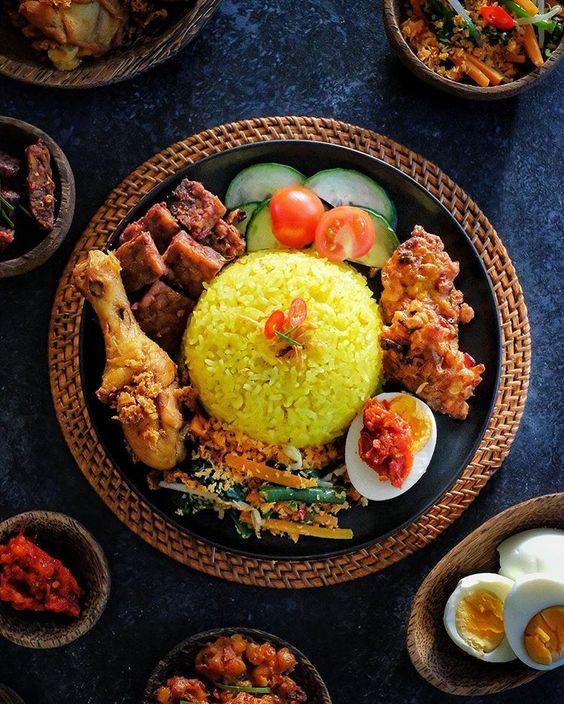 Image Credits - Pinterest
If you are hosting not more than 50 people at an intimate wedding ceremony and the bride and groom have zeroed in on Sit Down meals, here are a few plated meal ideas to consider.
Varan Tuli, Managing Director at Food Inc Catering shares, "There are endless plated meal ideas that can be considered for 50 people intimate weddings. Plated meals can be customised according to the client's taste and the occasion, and can have a nice combination of regional cuisines. We recommend sticking to the traditional Indian cuisine for the wedding day. A Thali with components of chaat from Benaras, curries & bread from Punjab, Awadh and Kerala, rice delicacies from Hyderabad followed by delectable desserts from Bengal."
Since food is at the heart of every celebration, Hyatt Regency Delhi share several options that can be adapted to make the guest experience better at intimate weddings. "Individual Portions will be passed around the venue for guests to eat the food of their choice. We are also serving pre plated food from our award-winning restaurants. Dedicated food handler(s) will be serving food items to customers instead of multiple customers using the same serving spoon and we will provide multiple stations for tea, coffee and other beverages across the venue."
Meal Ideas for Intimate Winter Weddings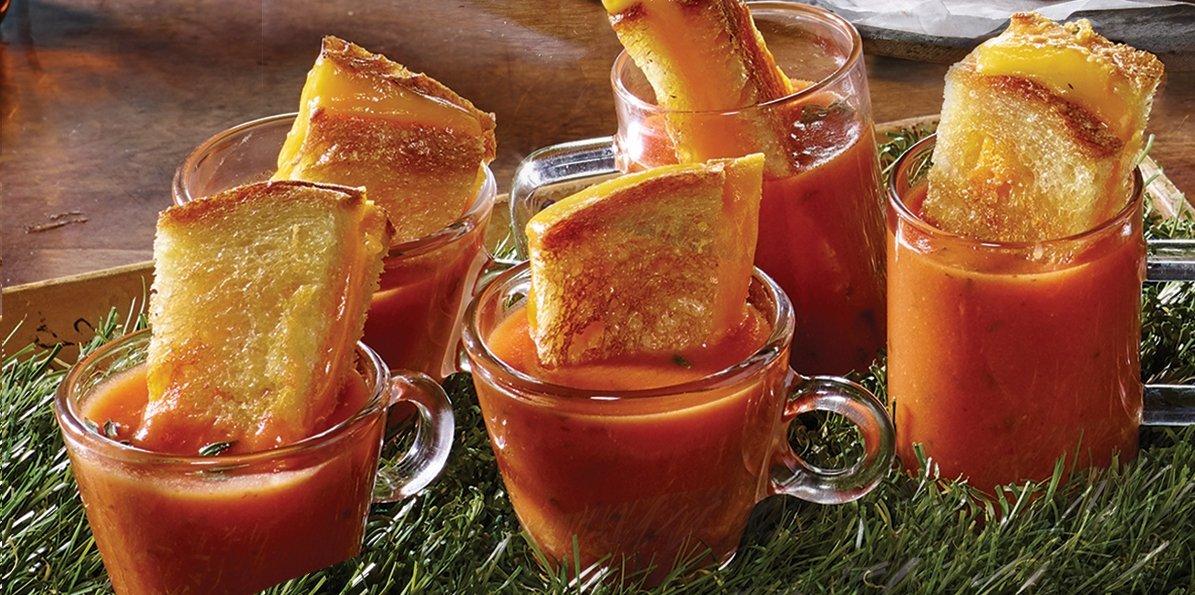 Image Credits - Sargento
It's going to be a freezy Xmas and New Year! If you are planning a winter 2020-2021 wedding, remember hot and sizzling tastes are all that you need to keep your guests warm. We have given up on snack bars this year, regardless of the season. The idea is to limit crowd gathering in defined or closed spaces. What works best in this scenario is hot and well cooked snacks served in small stations spread across the venue, or well masked and gloved waiters doing the rounds, instead of snack bars.
Food ideas suggested by experts for the chilly winter weddings -
Snack Ideas
Steer clear of serving snacks or Indian chaats that need direct hand contact - like gol gappas. You can replace these chaats with tikkis, dhoklas and cutlets.
Winter weddings are incomplete without hot and sour soups and tandoori tikkas - or make your winter wedding menu neo-traditional with servings of cheese with tomato soup.
Immunity boosting but delicious servings of grilled vegetables or fruit chaats will always be a welcome idea at winter weddings.
For non vegetarian and fish lovers, baked shrimps, garlic fried prawn, and mini chicken panini can be great ideas.
No reasoning needed for a hot plate of delicious momos!
Main Course Meals
It is not a true blue Indian winter wedding meal without makkey ki roti and sarson ka saag.
Smoked dal makhani, a delicious serving of paneer/mushrooms and mixed veg or lal maas for non vegetarians paired with naan and biriyani.
Pre plated meal options - add an edge of royalty to your intimate wedding celebrations by creating regional special pre plated meals for your guests.
Desserts
Serve some churros with hot chocolate sauce.
Cakesickles are the new favourites at millennial weddings.
The classic hot gulab jamun never ceases to every Indian guests favourite. Serve it with a scoop of chilled vanila ice cream or rabri.
Serve a plate of hot malpuas, or jalebis.
Waffles are the new guest favourites.
You can also make the dessert menu exclusive with banana tarts and caramelised apples for your guests.
Chef Karann Talwar shares, "After covid, everyone should go for the Indian cuisine rather than some other food items. Moreover, people are appreciating it as Indian meals are fully cooked. People are not opting for raw food. Of course, it's not big fat Indian weddings we are getting to see it anymore. People are keeping their options limited as the guests are also limited. They prefer to have hot cooked food rather than cold or raw like Japanese and Asian food."
Replace Liquors with Refreshment Trends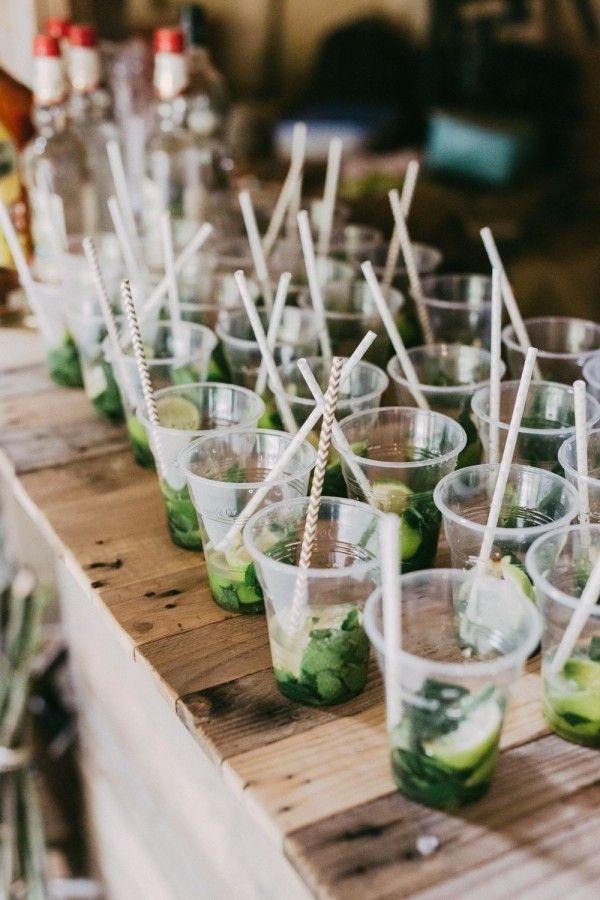 Image Credits: Pinterest
Since consumption of liquor is prohibited at intimate wedding ceremonies for now, we spoke to the experts to inspire your list of delectable refreshment trends and ideas that can replace liquors.
Varan Tuli shares, "There is a diverse range of drinks to choose from. Each region in India has its own set of speciality drinks and we have taken inspirations from these regional roots. Some of the favourite beverages of our clients include Narangi Ghonghura, Mogra Sorbet Spritzer, Dhungar Chaas, Sol Kadhi etc. We emphasise on natural flavours rather than sugar-heavy drinks. We do a beverage series which is a combustion of colours and flavours - Fun Bottles in flavours like Smoked Mango, Thai Orange & Kafir Lime, Watermelon & Pink, Pink Pomelo and more. The welcome drink concept is preferred by most clients. We ensure the drinks are both refreshing as well as hydrating. These are freshly made and often presented in small glass milk bottles with a sealed lid. They can be kept in a Champagne chiller along with some paper straws and tissues to limit touch points."
Chef Karann Talwar, Managing Director & Gastronome Chef at Kitchen Kraft Luxury catering, says, "We are focusing on immunity-boosting cold drinks these days, like saffron black pepper Cinnamon Mojito. We did a Tulsi Mojito recently, which happened to be a super hit idea. People are keen to try immunity-boosting drinks with herbs and spices now."
Hyatt Regency, Delhi, shares some easy ideas to replace alcoholic beverages with fresh concoctions for the guests. They suggest, exotic mocktails, healthy juices and smoothies especially for day weddings and summer celebrations, and basic appetising drinks like jaljeera, shikanji or aam panna.
Tips to limit Touch points between staff and guests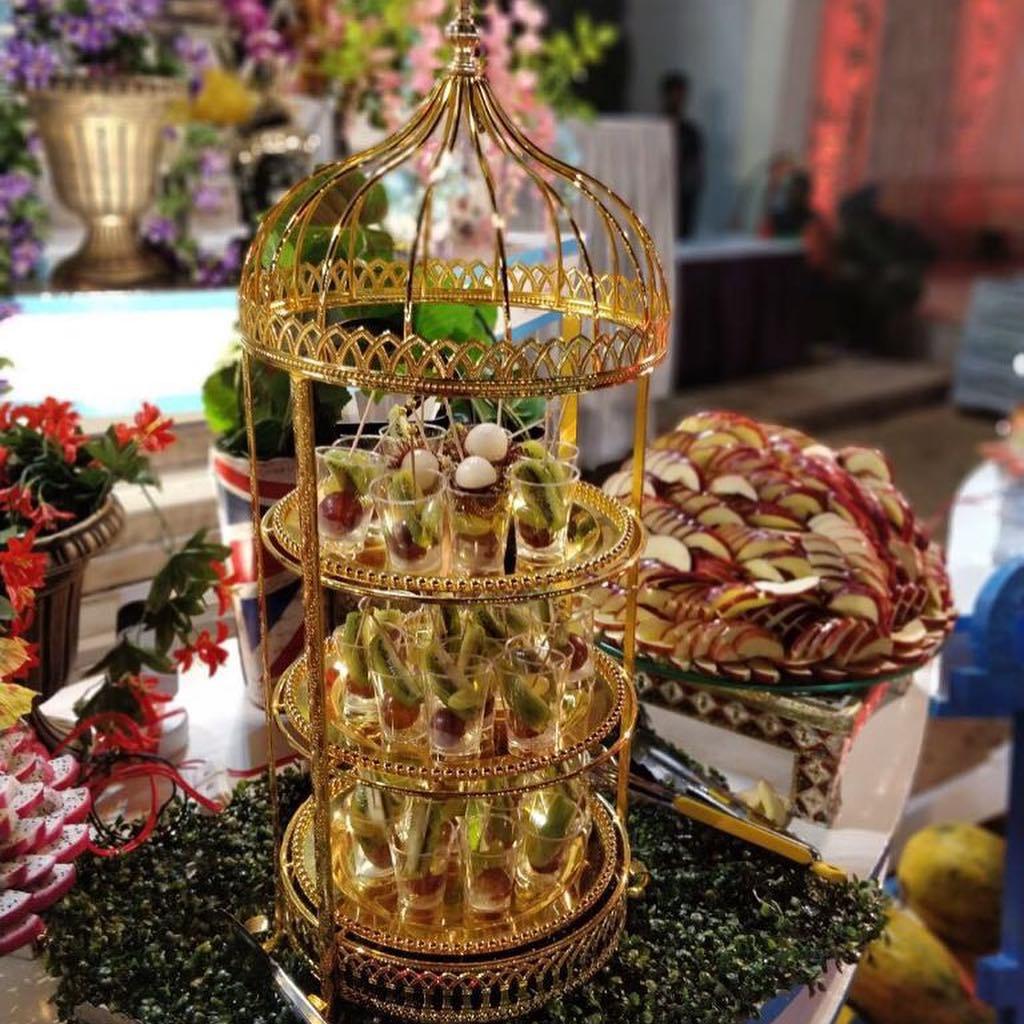 Varun Tuli weighs in, "The two major touch points are when the staff is handing beverages and appetisers. To limit this, we have started independent starter islands where the starters are placed on hot or cold trays individually portioned for each guest to pick up. These are safely replenished by the staff. The same concept is implied to beverages. This minimises the touch points between the staff and the guests. In addition to this, disposable gloves and sanitizers are placed at each station for the comfort and convenience of the guest. To create an entirely touch point free event, the same concept can be applied to the main course as well - pre-portioned meals like Kulhar Rajma Chawal, Meat Curry Chawal, Butter Chicken & Naan, Dal Makhani and Truffle Kulcha or Appam with Fish Moilee can be kept at an island."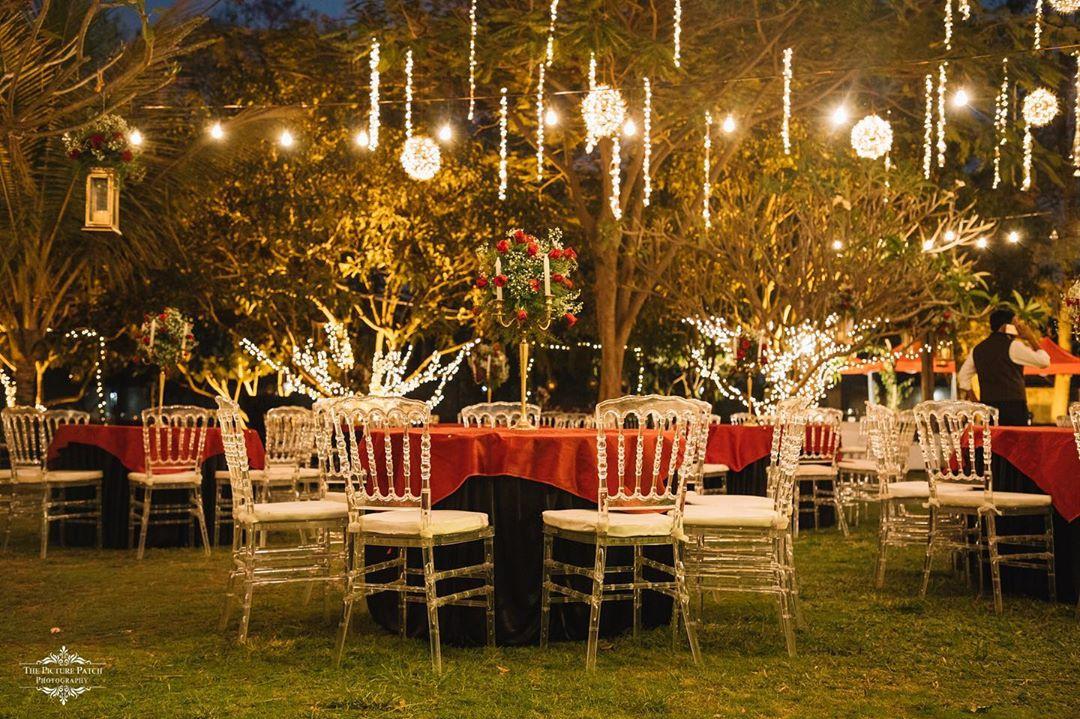 Sanitary requirements to ensure safe Catering Services
There is no second guessing the importance of sanitation in weddings right now. Hosting a wedding is not just an event that needs to be carried out in the spirit of celebration but is also a responsibility. Guests and staff need to be protected from any exposure that can harm their health. We dig in deep to explore the sanitation measures that experts are specifically taking for the cause.
Varun Tuli also confirms, "We are ensuring the health and safety of our clients and staff by taking preventative measures while catering during the pandemic. Our staff is using gloves, masks and shields to protect themselves, the client and their guests. The food served is prepared ensuring the highest hygiene standards. The kitchen surfaces are wiped clean frequently. The kitchen is sanitised and deep cleaned every night. Sanitisation booths have been set up at entry points to effectively eliminate the risk of infection. The staff is temperature checked multiple times a day, they wash their hands frequently. The staff is staying in hygienic conditions on the office premises for their safety."
Chef Karann Talwar reveals, "Sanitation starts as soon as our employee enters our working space. We have locker facilities so as soon as the employee enters the facility, he takes a shower and he changes into a fresh uniform which is handed over to him through the Lenin room or uniform room and then he starts with his work. Before the food is served or dispatched, food is checked through different parameters like the container is sanitised. We have made a whole checklist of parameters for the same. The cold food temperature is below 6 degrees and hot food temperature is above 70 degrees centigrade and every food packet or every food box that is made in our kitchen goes through the security checklist."
These mouth watering ideas along with safe precautionary measures to prevent the pandemic from spreading at a celebration venue is all that one needs to plan a holistic approach. #LoveisNotCancelled and intimate weddings with 50 guests in attendance are being constantly planned across the country.
Couples don't have to cancel on wedding planning but service partners must ensure that ceremonies are celebrated with utmost care and precautions.