Decoding Winter Wedding 2021 Catering Trends
What's cooking? Know all the details about the winter wedding 2021 catering trends with insights from catering experts. Read on to know more.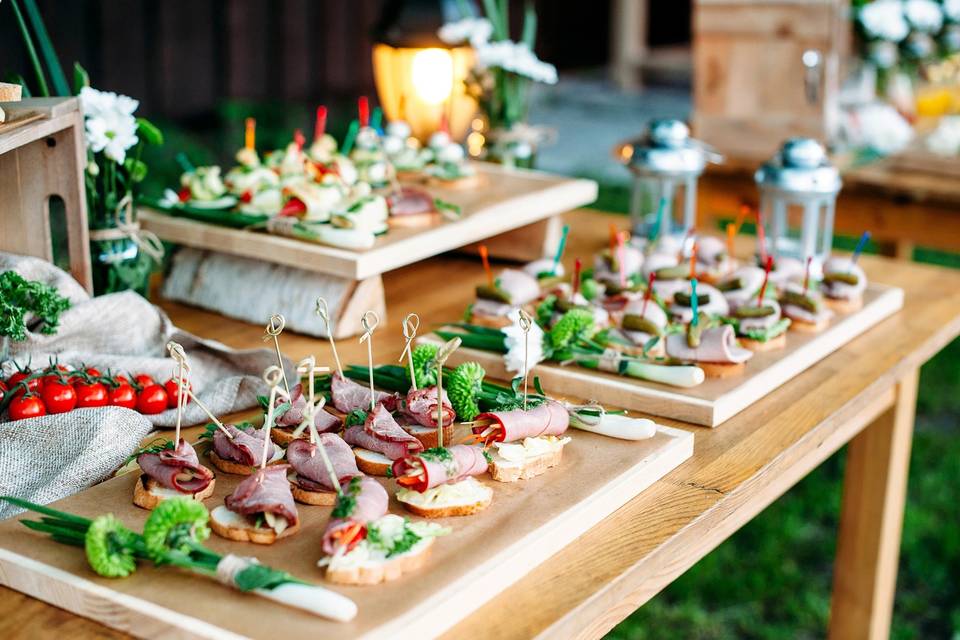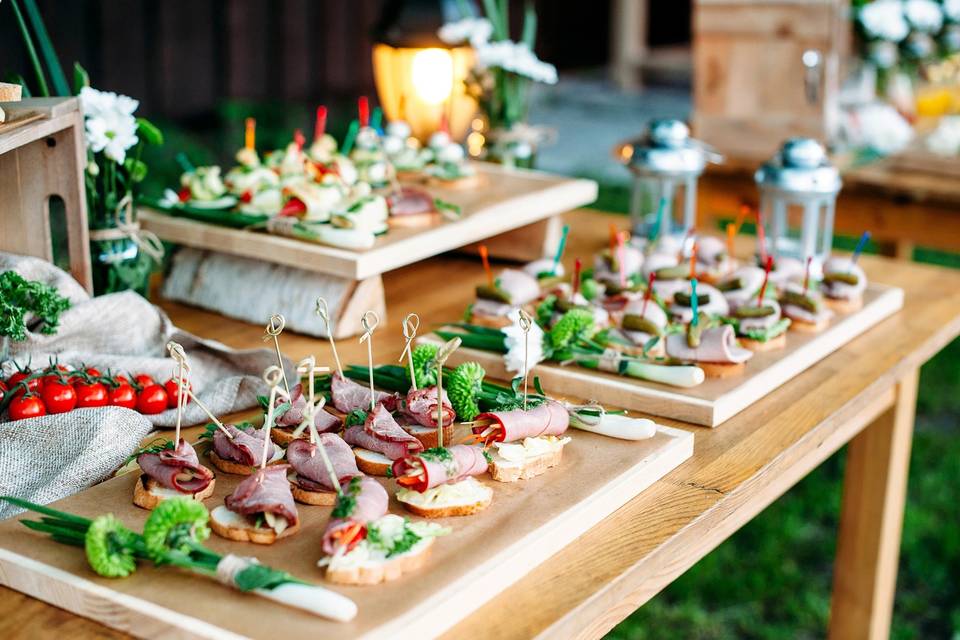 Image Courtesy: Adobe
With the world slowly and steadily finding its way through the new normal, the wedding industry has been an impeccable space that has upheld celebrations in the best ways possible. One walk of the wedding industry where the changes are many but the way these changes have been navigated is praiseworthy - is the wedding catering. From altering the "conventional" ways of serving food at a wedding to prioritising the safety and hygiene first while keeping it aesthetically on point - the winter weddings will see a new set of catering trends and tips.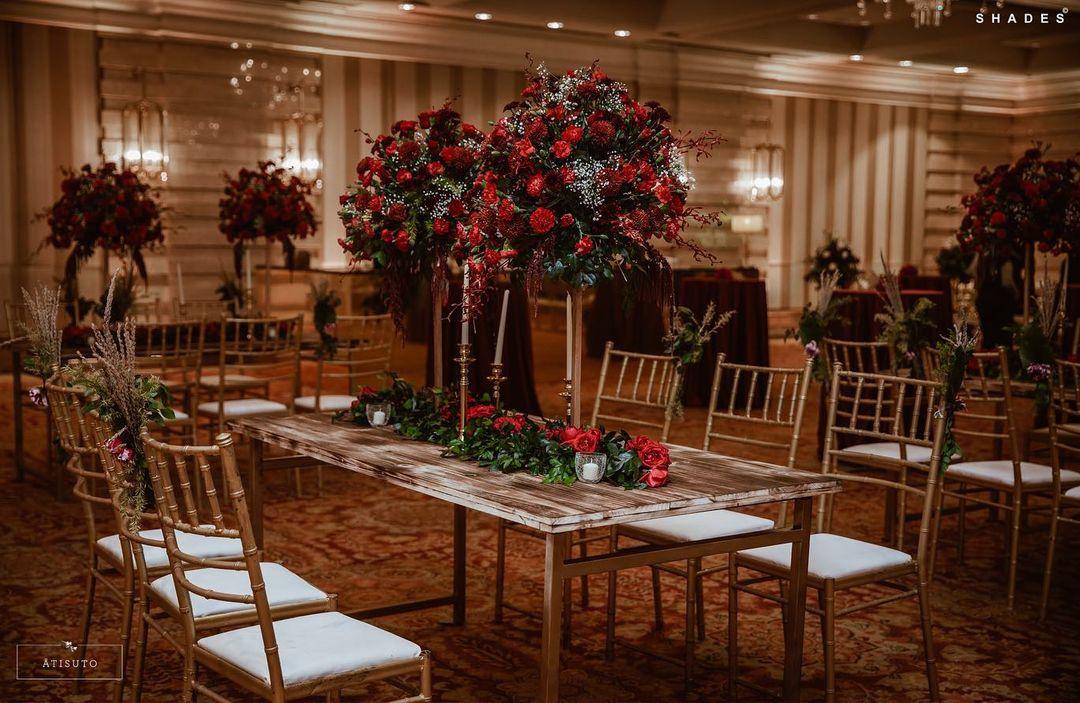 Image Courtesy: Shades Photography India
The service partners are doing their best to maintain the taste and presentation of the food while being absolutely responsible for the health and hygiene of the loved ones who come to bless the holy matrimony.
In conversation with some of the best catering vendors out there, WeddingWire India has picked the upcoming trends that winter weddings will be al about when it comes to wedding catering. Read on to know all the details before you pick your wedding catering.
The Winter Wedding Meal Seating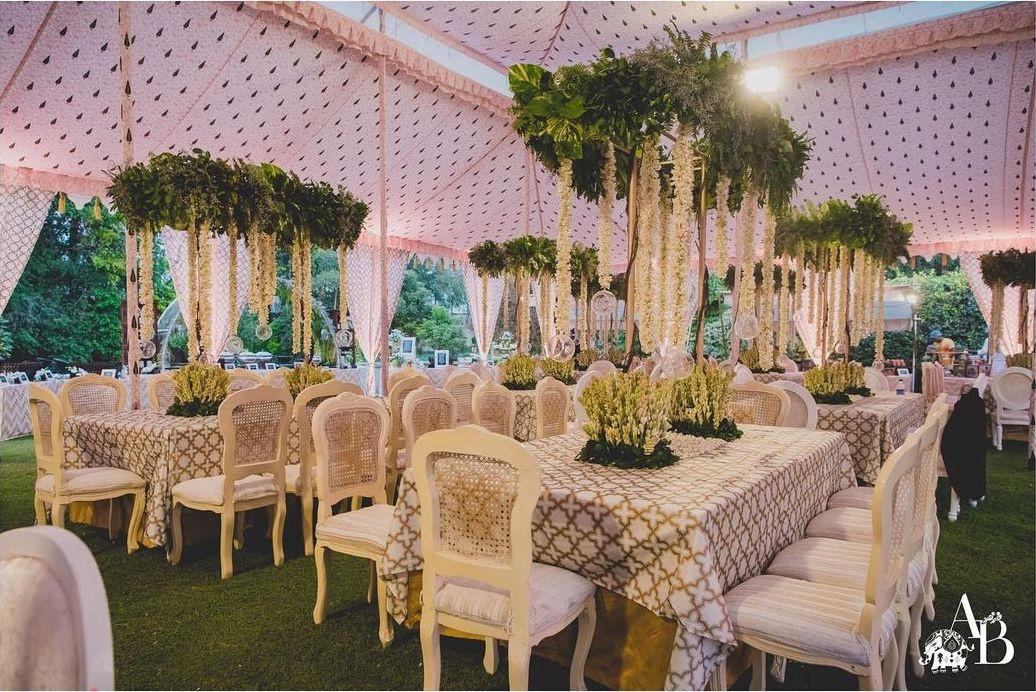 Traditional Indian weddings almost always had a sit-down meal right from the start. However, with the modern concepts merging into the traditional ones, we got the buffet setting trending and how. When it comes to picking a dinner arrangement seating plan, the business owner of Moets Club Class Catering, Mehreen Bindra says, "A lot of our clients start with inquiring about sit down dinner arrangements but eventually go with the conventional buffets, it takes time for people to adapt. As our clients are mostly Punjabi's, the feedback we received was that sit-down dinners would take away from the free-spiritedness of an Indian wedding."
Karann Talwar, Managing Director and the Gastronome Chef, Kitchen Kraft Luxury Catering has a very helpful suggestion when it comes to sit down meal arrangements owing to the pandemic still looming. He says, "After the COVID, weddings did not come to a halt, but the gatherings of people have shrunken to smaller numbers. As the cases are at a peak, the government has cut down the number of guests from 200 to 50 only. Following the social distancing norm, it would be better to have seating arrangements, through this everyone would be able to maintain the required distance. This varies according to the number of people as lesser the people, the more social distancing will be followed."
Chef Arjun Chadha, an ex Taj Chef, successfully running his catering business in Delhi NCR under the brand name "Culinary Affaire" since a decade has to say, "Sit down arrangement sounds more hygienic and practical, but the reality is that the person coming to serve you and other guests will be in close proximity and would not be able to perform the act of social distancing. A buffet is preferred any day if we have one server per buffet table standing there with gloves and a mask, serving the guest directly from the chaffing dishes so as to avoid everyone touching the serving spoons. Sit down dinners will be practical when there is a lot of gap in between people sitting and when it is a pre-plated dinner that again is better in a lesser number of people."
Are Plated Food Arrangements Safe?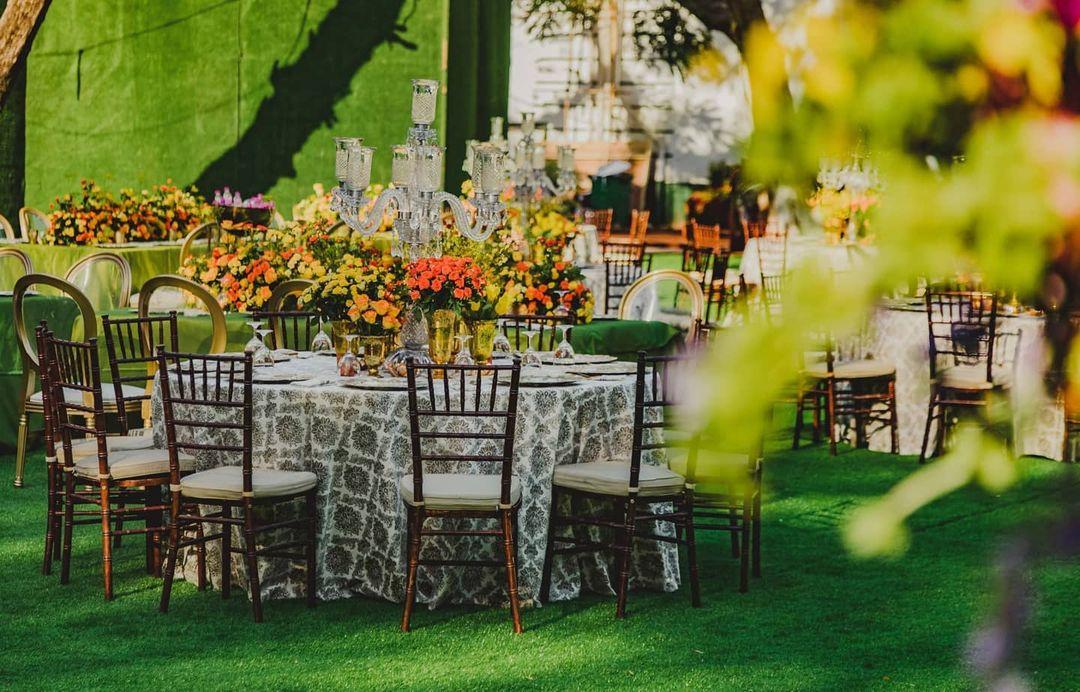 Mehreen Bindra says, "There is a lot more exposure to food in the pre-plating process. In times of a pandemic, I would not recommend this in any of our weddings."
Karann Talwar shares, "Yes, plated food arrangements are somehow safer as everyone will be sitting at their places and the food will be served by keeping all the precautions in mind. Plated food will not encourage people to follow self-service and by this, the sitting arrangement will be made to sit 6 feet apart with only 6-10 guests per table. The plan will be even successful in some large number of gatherings. Every person will have a plate."
Chef Arjun Chadha shares, "Yes, but it is more for the niche crowd, the general public would not enjoy pre-plated meals."
Special Meal & Snack Ideas for Winter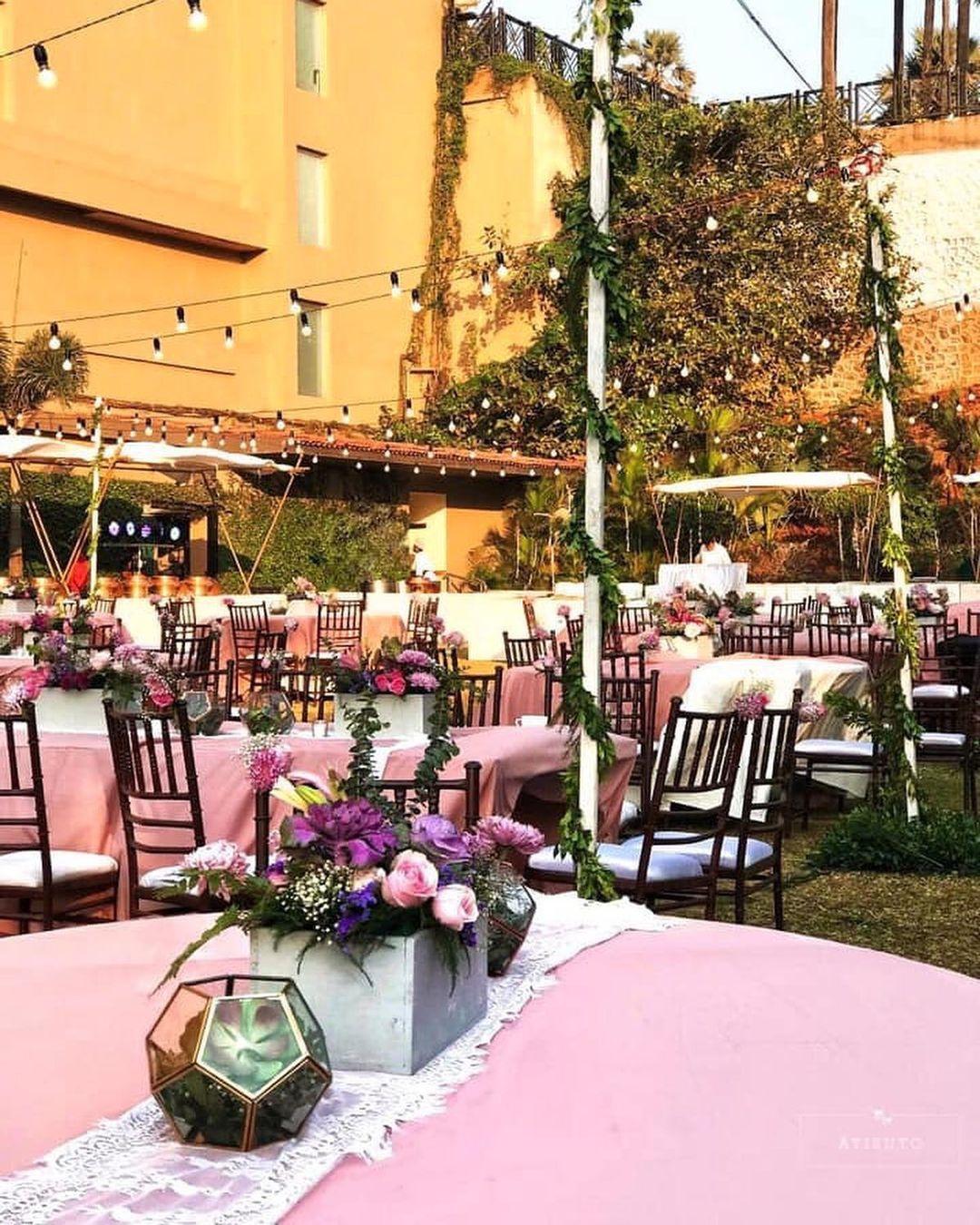 "Like they say 'nothing brings people together like good food', thus our Indian weddings are all about food! So the traditional Sarson ka saag, Makki roti, Smoked dal makhani, Lucknowi biryani and so on just never go out of fashion. Also, every client lays emphasis on healthy options which is why our Live dim sum station & Lebanese station are a favourite. So what we suggest is to stay away from cold food (except few salads), pre-plated mini starters, DIY stations etc this wedding season, keeping in mind the pandemic. Also, with weddings getting more intimate, personalised bar menus have become more popular than ever", says Mehreen Bindra.
When it comes to snack trends, Mehreen Bindra says, "Generally, the trend seen this wedding season is that people are opting for snacks on rotation rather than a snack bar which at times gets crowded. We are not offering cold snacks at this time keeping in mind the infection situation, other than our famous old Delhi chaat."
Karann Talwar says, "After covid, everyone should go for the Indian cuisine rather than some other food items. Moreover, people are appreciating it as Indian meals are fully cooked. People are not opting for raw food. Of Course, it's not big fat Indian weddings we are getting to see it anymore. People are keeping their options limited as the guests are also limited. They prefer to have hot cooked food rather than cold or raw like Japanese and Asian food."
He also adds, "Normally from December to February mid its winters in Delhi. In this season people prefer hot items. Especially when the weddings are in open areas, they prefer hot cooked snacks specially. Moreover, nowadays people prefer to have diversification. They love to keep everything on the menu, as many items they can keep."
Chef Arjun Chadha continues to say, "Keeping items that are made using steam, for e.g. steamed fish, steamed vegetables, beating the Delhi winters food kept in chaffing dishes for hours tends to dry up fast, that is why it is very necessary and my practice since day 1 to refresh the buffet after every 30 minutes or after a bunch of people have eaten. The food should look as fresh as it was when we did the first pick up."
The Safety Measures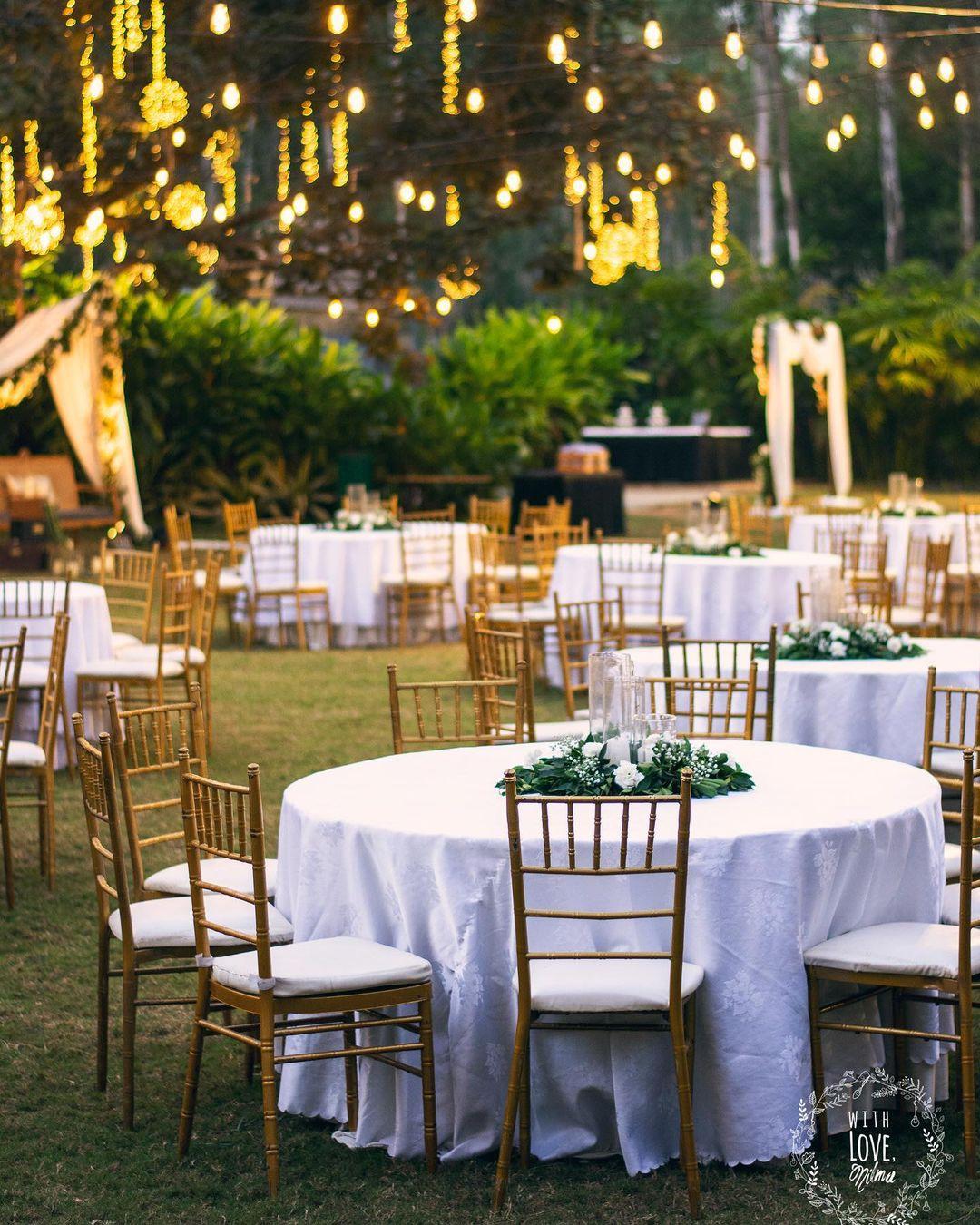 Mehreen Bindra shares, "Safety measures cannot be limited to when the service begins, at Moets catering it initiates right from the start. All employees are regularly tested. Base kitchens & back work areas are set with stringent safety norms & regular staff training on hygiene & safety protocols are done. Temperature checks, sanitisations & a proper safety gear at all times is mandatory for Moets staff. Hence, when its time for service, we are confident about the safety of our guests."
Karann Talwar shares, "In every system, there are chances of chaos, but you need to execute proper planning and structure in order to avoid that. In Sitting arrangements, everyone will be seated in their place with minimum distance maintained. All the dishes will be covered and there will be proper staff for serving from starters to the main course to dessert. Moreover, there should be proper guidelines mentioned on every table and precautions should be followed strictly so that guests should be aware of their every action."
He adds, "The limitations of touch are really difficult to maintain, but if we plan wisely, touch points can be limited. For example, keep staff for every service, install Sanitisers machines in multiple locations, ensure that every staff is wearing hand gloves and shield masks on the faces. Moreover, plan every action by keeping the social distance as a norm."
On a similar note, Arjun Chadha says, "All norms under the WHO., which are wearing gloves, masks, shields, making sure no two people touch the same buffet dish or tray. One server assigned with two snacks in one tray, along with sanitised tongs and individual plates for guests to pick up the plates and get the snacks served by the server. Also, individual snacks in shot glasses or pre-plated snacks served on the table with toothpicks on the side to avoid minimal contact possible."
How Has Downsizing the Guest List Affected Catering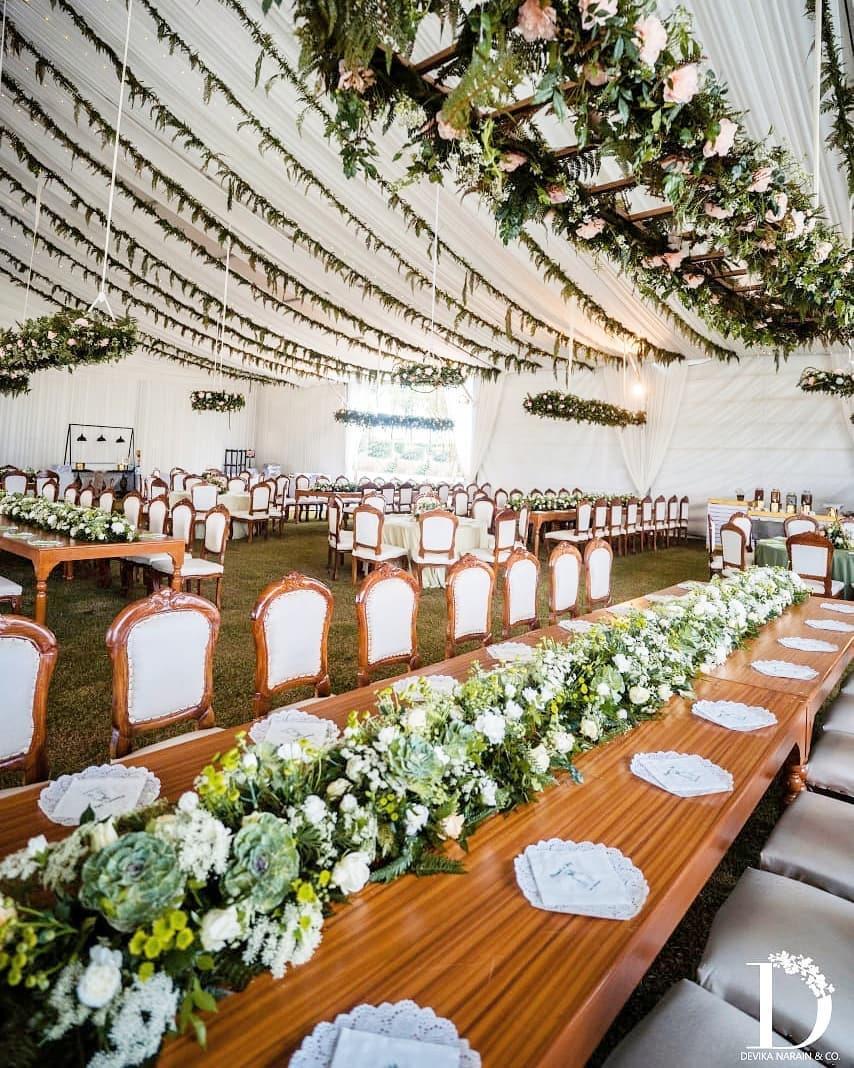 With pandemic still very much there, the respective governments of various states have put down regulatory measures when it comes to wedding guest lists and so on. Delhi has come back to 50 people wedding from a 200 people wedding, with the hike in the number of cases in the past few months. Keeping this scenario in mind, the effect on catering trends must have been obvious.
Karann Talwar says, "Yes, somehow, but it depends on people's budget. Some people opt to keep every item on the menu like starters, main course, desserts and even appetisers. Normally Nowadays at weddings, we keep raw items on the counter so that the dish can be customised according to the people's taste and desire. However, North Indian meals are highly opted by the couples for the wedding."
Arjun Chadha has a valuable input saying, "Yes the idea of 8/10 veg 8/10 non-veg snacks automatically vanishes when the number of people is only 50 and not 500, as in a large gathering the snacks are circulated accordingly while in a small gathering everyone is looking at each other and they seldom pick up a snack so that no one sees them😉. Courses are reduced and live counters are added so that the feeling of freshness and personalisation comes when bespoke food is prepared for one person at a time from the counter."
The inclusion of alcohol must not be affected as such as there is no such regulation when it comes to serving alcohol in most states and given that it is winters, alcohol almost becomes a basic in the plan.
On that note, Karann Talwar says, "Most weddings have Alcohol especially when it's the winter season. Unfortunately, there is no alternative to alcohol but one can keep more intense starters and hot beverages. Even mocktails can be a substitute for it but as we all know alcohol has no substitute. People are keeping the alcohol since they are opting for intimate wedding like a few numbers of the guest but they are not compromising with their facilities for their guests."
On being asked if there have been any changes in the alcohol serving plans, Arjun Chadha says, "Not really as alcohol is not prohibited, however, if people do not opt for alcohol, we offer a good variety of seasonal fusion mocktails like chives melon cooler, beetroot ginger fizz to name a few."
These bespoke ideas along with lip-smacking suggestions of food items are sure to make your wedding feast an unforgettable one.
If you are looking for caterers for your winter wedding plans, check out the best catering service providers in your town and across the country listed on our platform.