Editor's Picks: Top 6 Nature Resorts near Bangalore for a Green Wedding
Do you want to plan a wedding in a beautiful green resort that can bring your guests closer to nature? Find our top edit of nature resorts near Bangalore that are equipped to host dream destination weddings.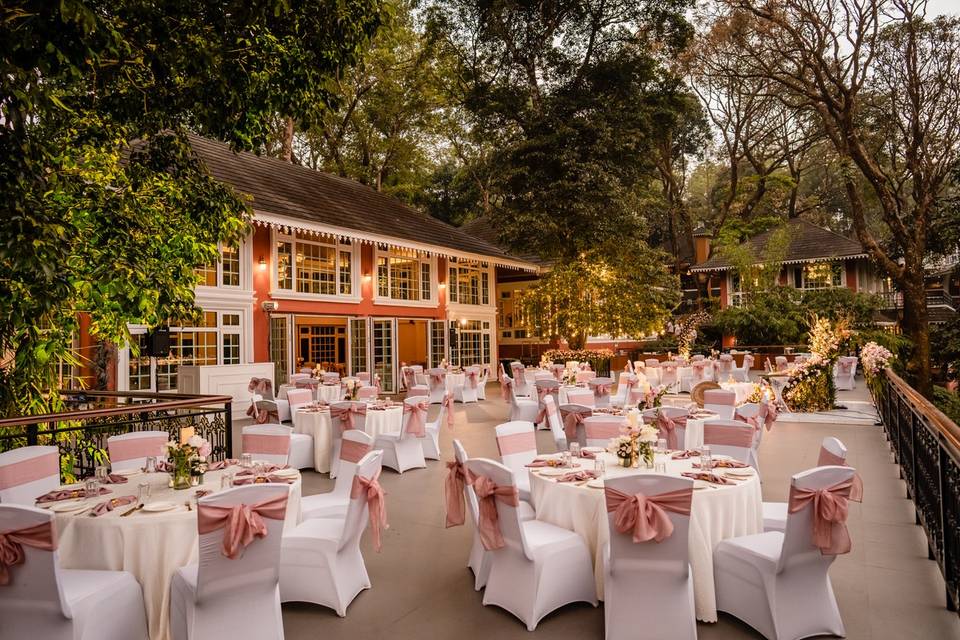 What do you see when you envision your dream wedding? Do you want to tie the sacred knot under an everlasting blue sky, surrounded by lush emerald rainforests or pristine hilltop views? If you are based in Bangalore and want a nature-kissed destination wedding in India, you don't have to look too far to find your dream wedding resort. Bangalore is surrounded by beautiful natural escapades in the most scenic towns like Coorg, Wayanad, or locations closer to home like Nandi Hills or Taverekere.
Here are our top picks of resorts in the lap of nature near Bangalore for you to explore scenic, sun-kissed, and pristine destination wedding venues.
Coorg Wilderness Resort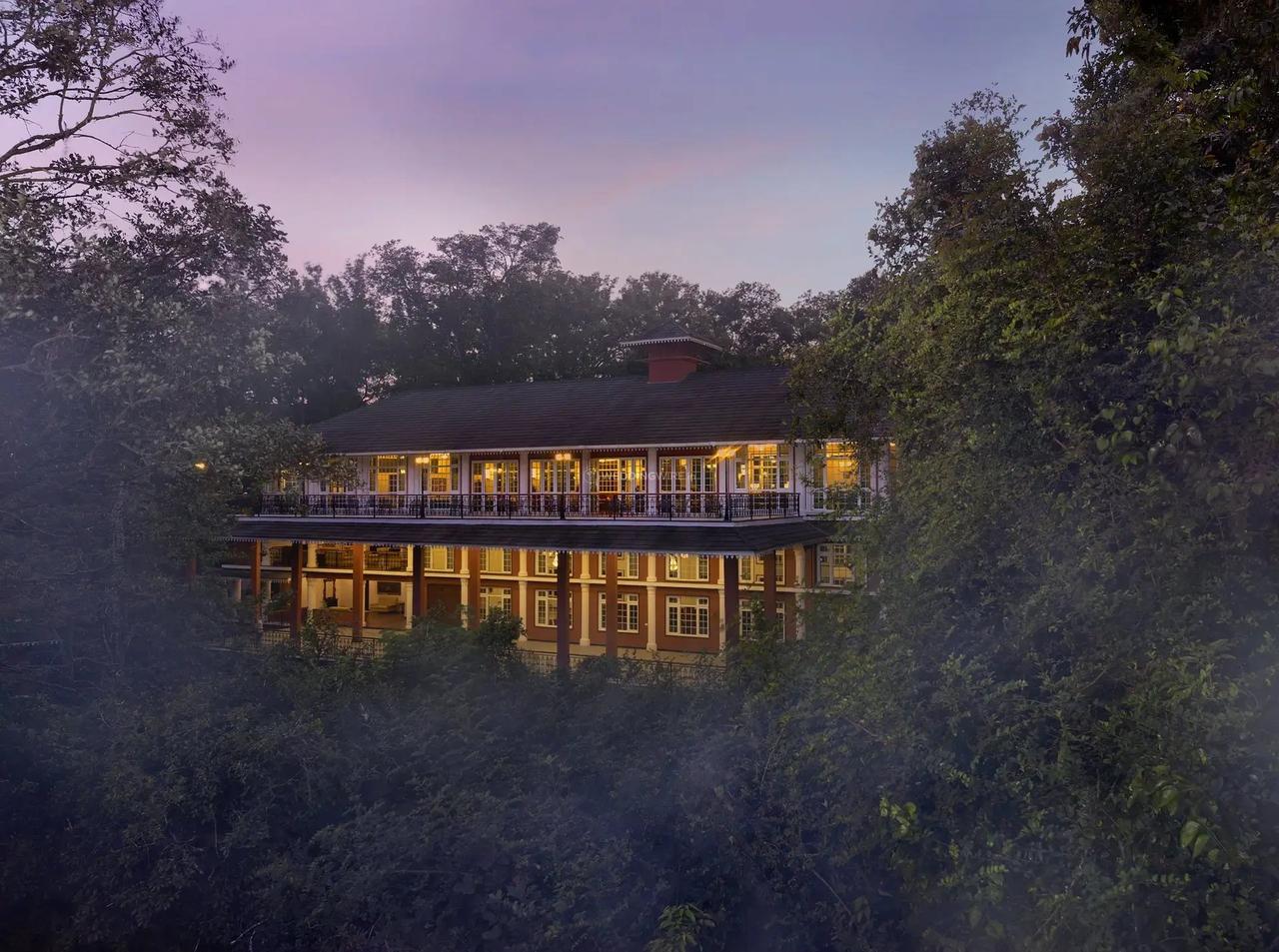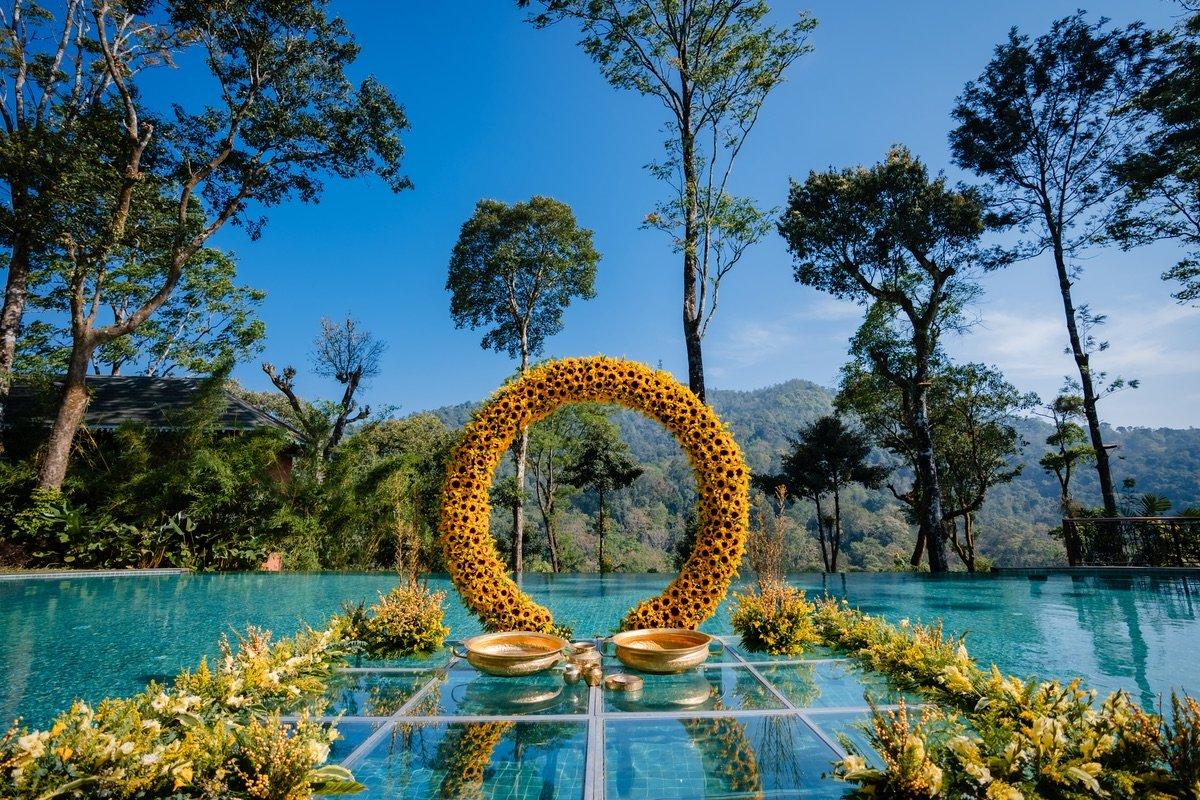 The Coorg Wilderness Resort lies approximately 270 kilometers away from Bangalore city. What makes this nature resort in Coorg truly unique is the experience of living in European-style stately rooms and palatial suites that are situated amidst emerald green valleys and picturesque hills. Covering 40 acres of lush wilderness, this resort offers a rare opportunity to experience the wild and live in comfort. This nature resort near Bangalore offers multiple open-air venues for a dreamy daytime wedding or sundowner and also has a grand ballroom for your exquisite cocktail or post-wedding event plan. Check this resort out if you have always dreamed of an eco-friendly wedding where bird songs chime in with your wedding music and nature plays testimony to the beginning of your union.
Capacity: 25 to 500 Guests
Price: ₹1,800 Per Plate onwards
Contact Coorg Wilderness Resort
Aurika, Coorg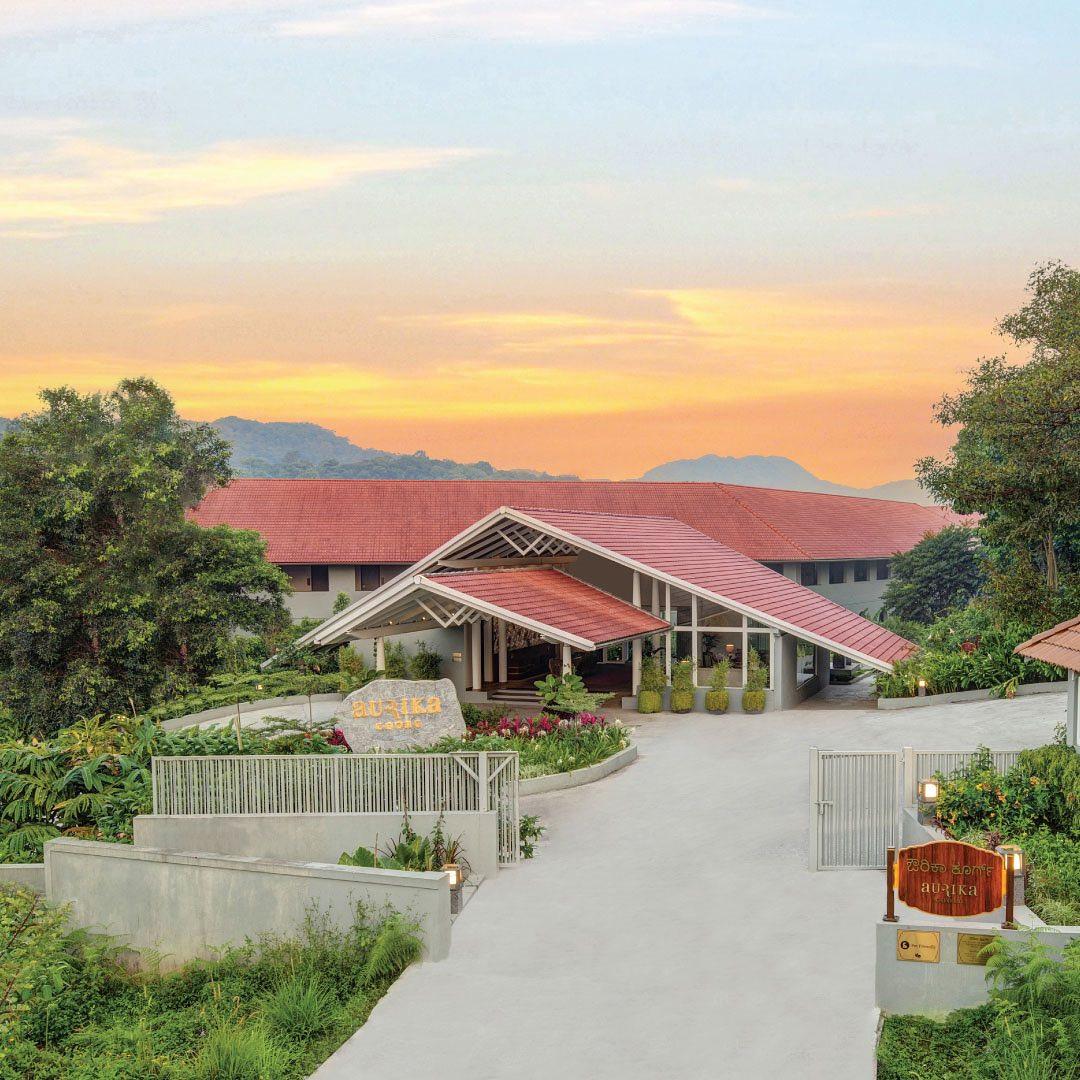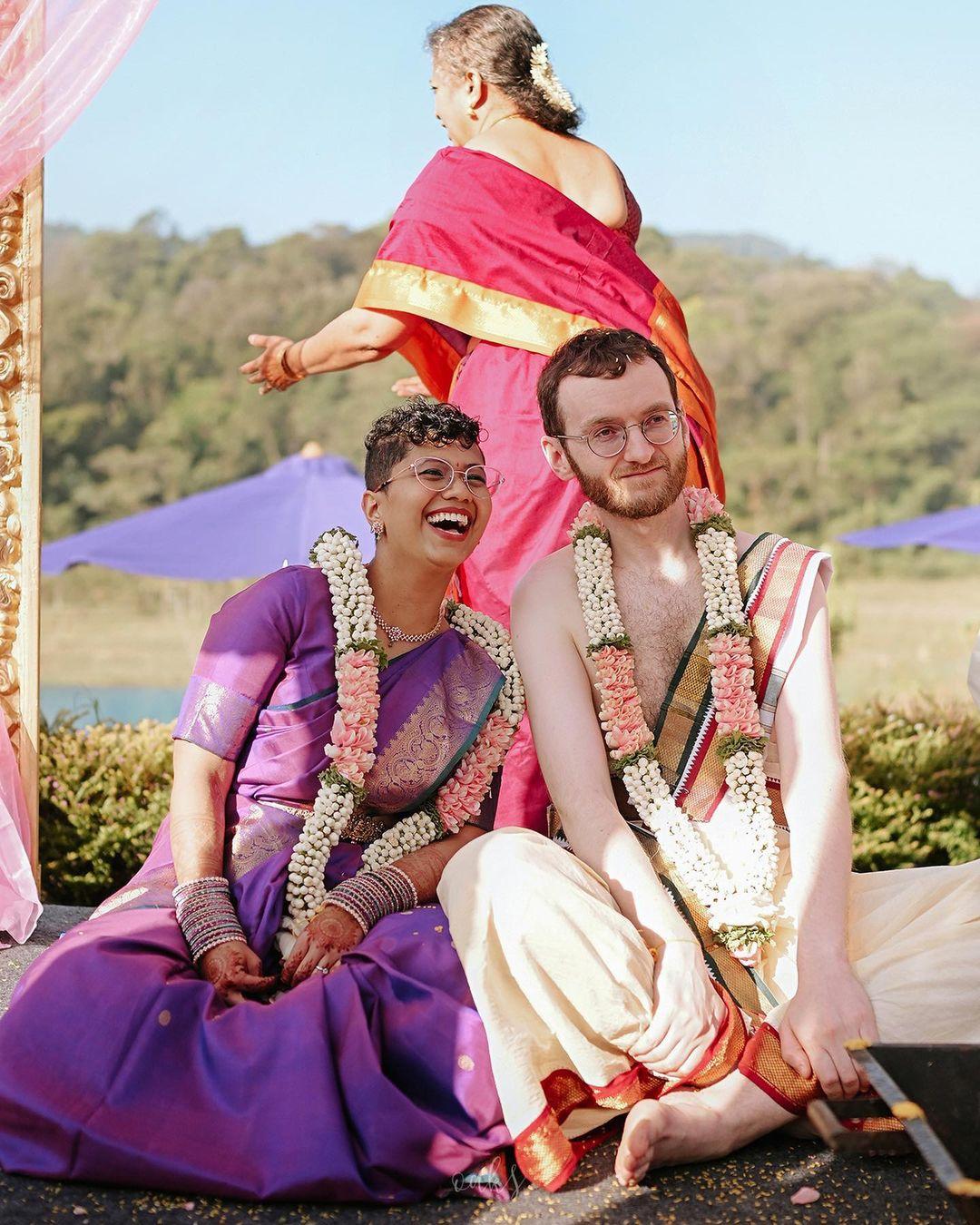 Image Credit - KAAJOL MALEYANDAA AARTISTRY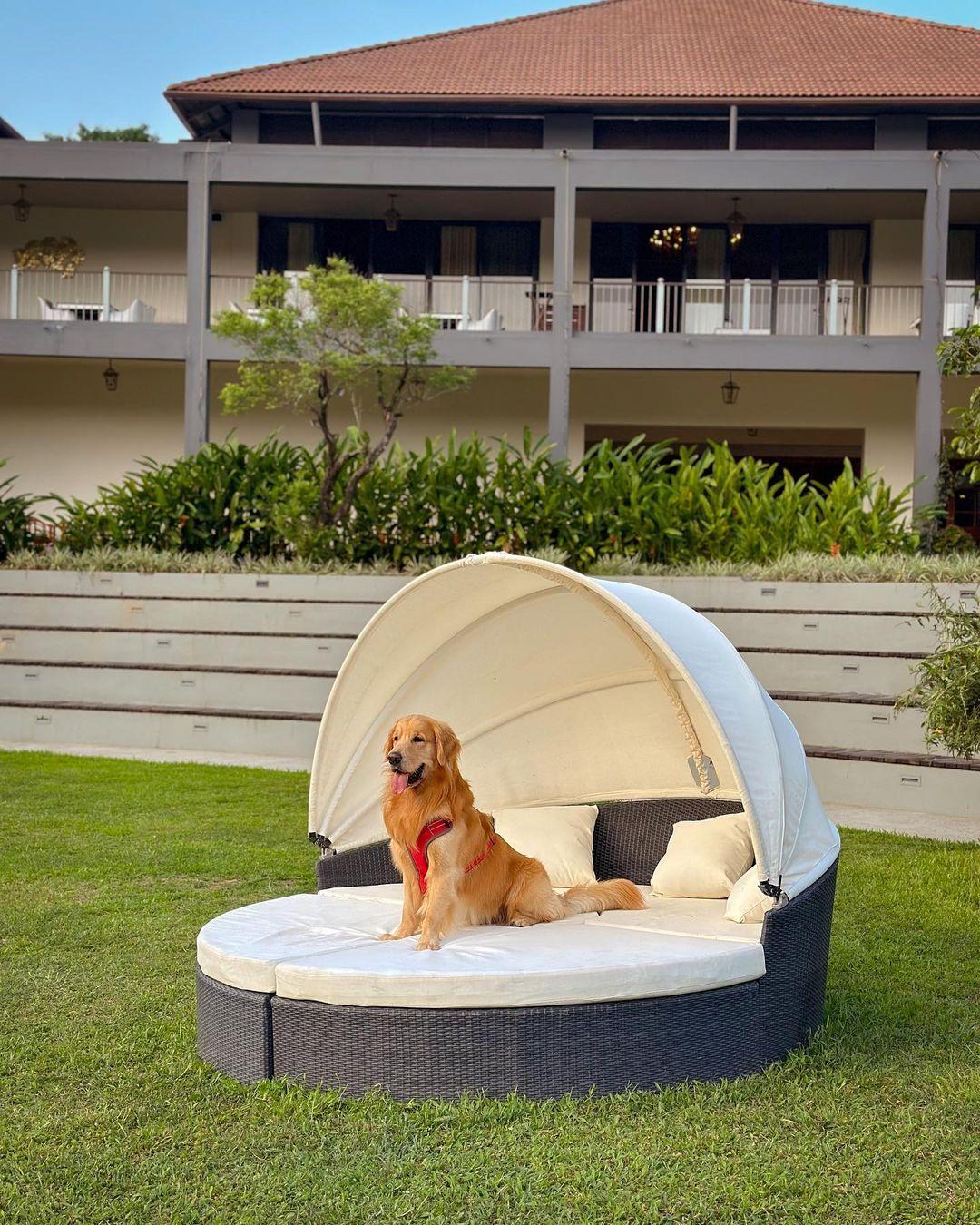 Image Credit - thepawsomelifeofMurphy on Instagram
If you are looking for a pet-friendly nature resort near Bangalore to host the wedding of your dreams, the Lemon Tree Hills chain has the best wedding venue for you. Approximately 280 kilometers away from Bangalore. The nature resort Aurika is a landscape retreat situated in the beautiful hill station of Coorg. Aurika, Coorg offers spectacular rainforest views, sprawling coffee plantations spread across 45 acres of land, and 55 artistically designed rooms to accommodate your guests. You can plan your wedding events in one of their unique banquet halls, outdoor terraces, or exquisite ballrooms. The resort not only allows you to bring your pets along but also takes special care of them with demarcated open play areas that have dog beds, bowls, toys, and more. Aurika's culinary experts have also designed a canine menu to suit your four-pawed kid's appetite during the wedding.
Capacity: 50 to 200 Guests
Price: ₹1,999 Per Plate onwards
Big Banyan Vineyard & Resort, Taverekere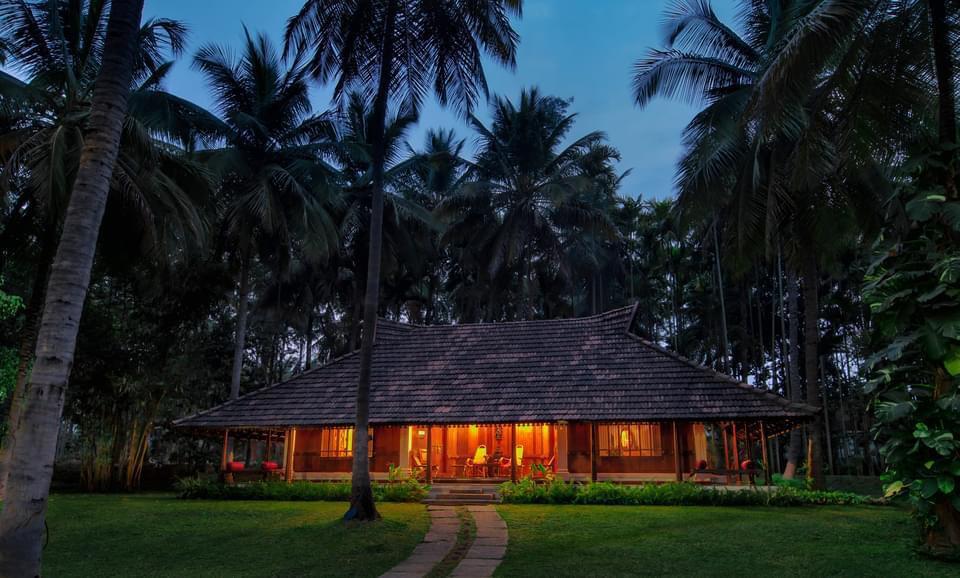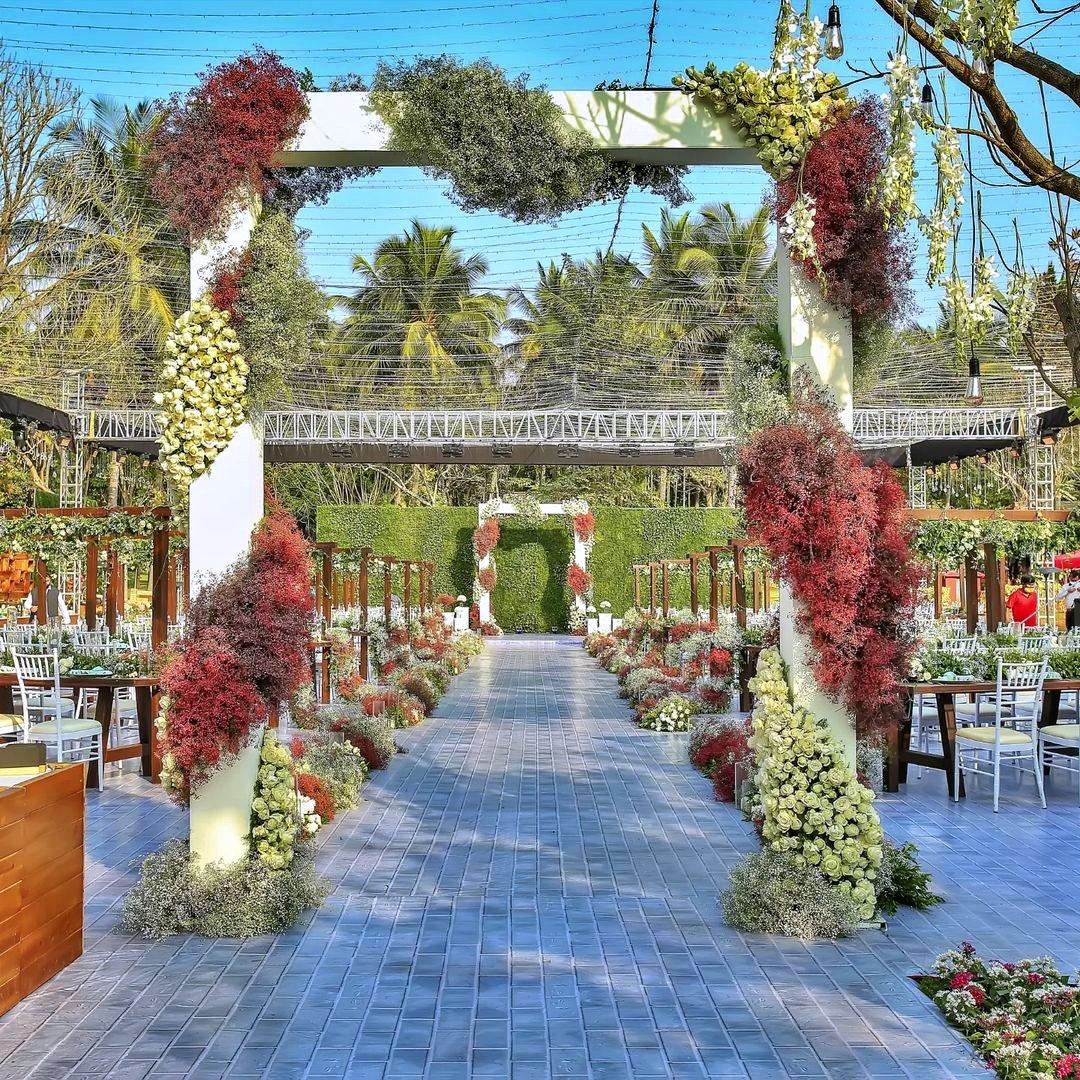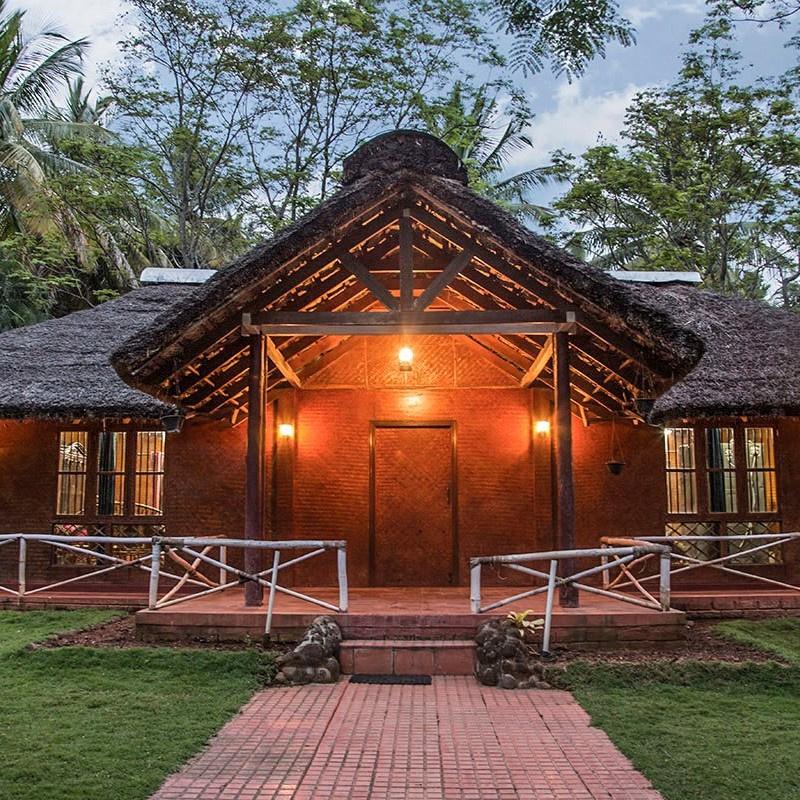 If you are looking for a nature getaway resort that is a quick drive from Bangalore, the Big Banyan Vineyard & Resort is a perfect choice for a fancy vineyard wedding. Sprawling through 20 acres of lush greenery, Big Banyan Vineyard & Resort offers luxuriously styled cottages for guest accommodations and beautiful scenic and green backdrops for a daytime wedding soiree. If you have always envisioned an open-air venue for your wedding day, Big Banyan Vineyard & Resort's majestic central lawn can be your perfect venue and can cater to almost 5000 guests for each event. You could plan a truly memorable and experiential wedding for your guests at this nature resort that is home to a wide range of animals and birds and can offer guided vineyard tours with personalized wine-tasting, canoeing, and organic farming activities.
Capacity: 50 to 1000 Guests
Price: ₹1,750 Per Plate onwards
Contact Big Banyan Vineyard & Resort
Siri Nature Roost Resort, Chikmagalur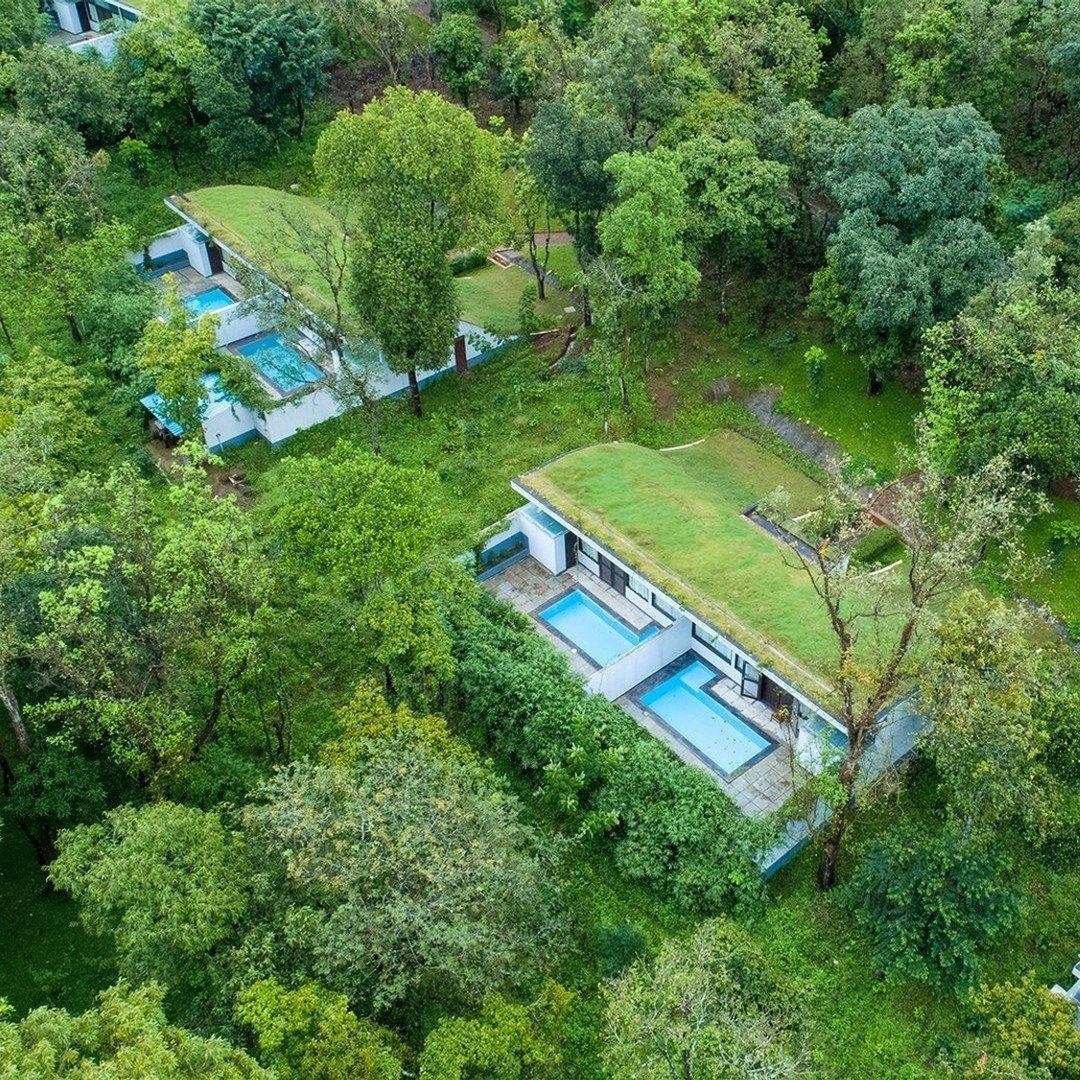 Image Credit - Luxury Escapes India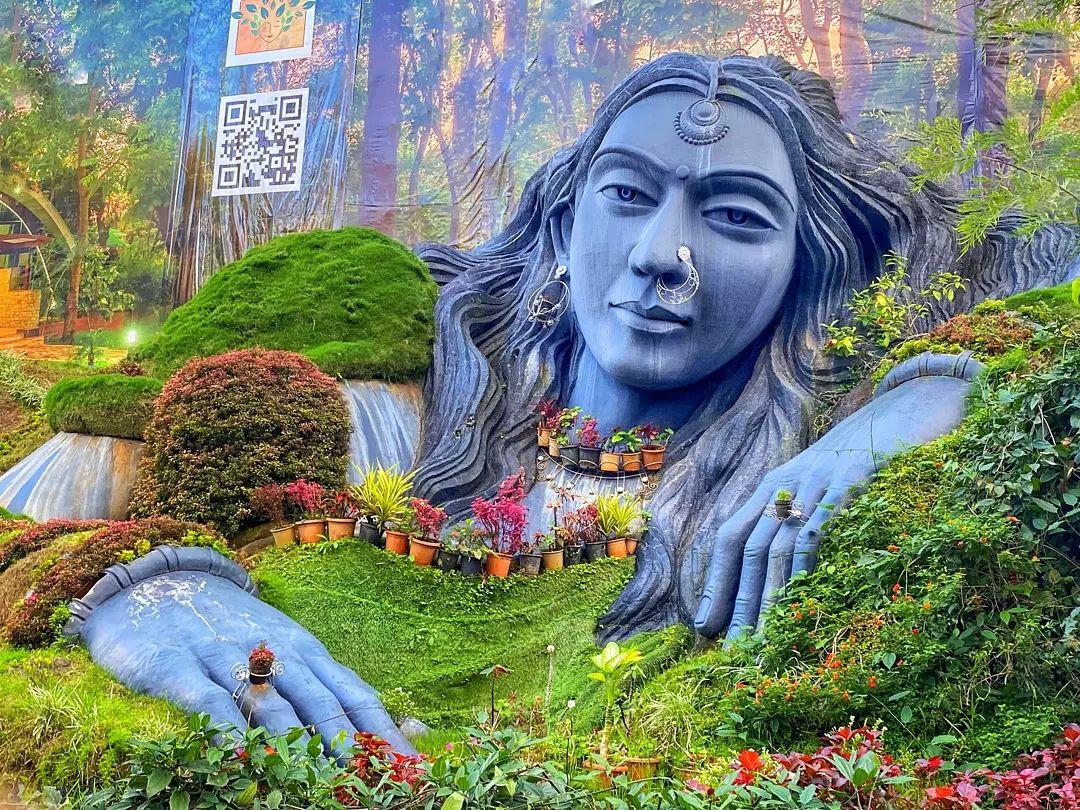 Image Credit - Nadhan Gowda
Nestled in Chikmagalur, almost 265 kilometers from Bangalore, a carefree nature resort hosts the most beautiful weddings amidst unique architectural delights. This nature getaway resort near Bangalore promises to take you on a journey back in time when man and nature co-habitated freely. To make this unique experience possible, the nature resort offers three types of villas, all of which have crescent shaped roofs adorned with the greenery of natural grass. Their accommodations come with plunge pools and huge decks, bringing nature's greenery and relaxing blues to your guests in one place. The venue offers an open-theatre for destination wedding events and promises a remarkable wedding experience surrounded by lush greenery, relaxing sights, and world class catering service.
Capacity: 50 to 400 Guests
Price: ₹2,000 Per Plate onwards
Contact Siri Nature Roost Resort
Vythiri Village Resort, Wayanad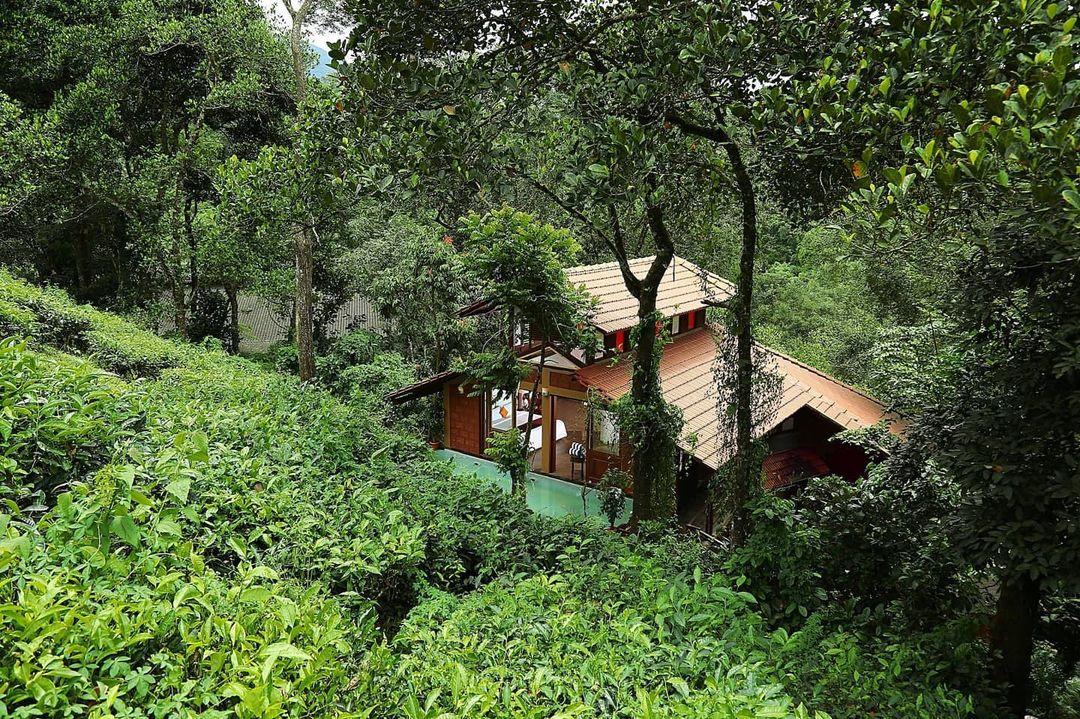 Image Credit - Travel Nestle Away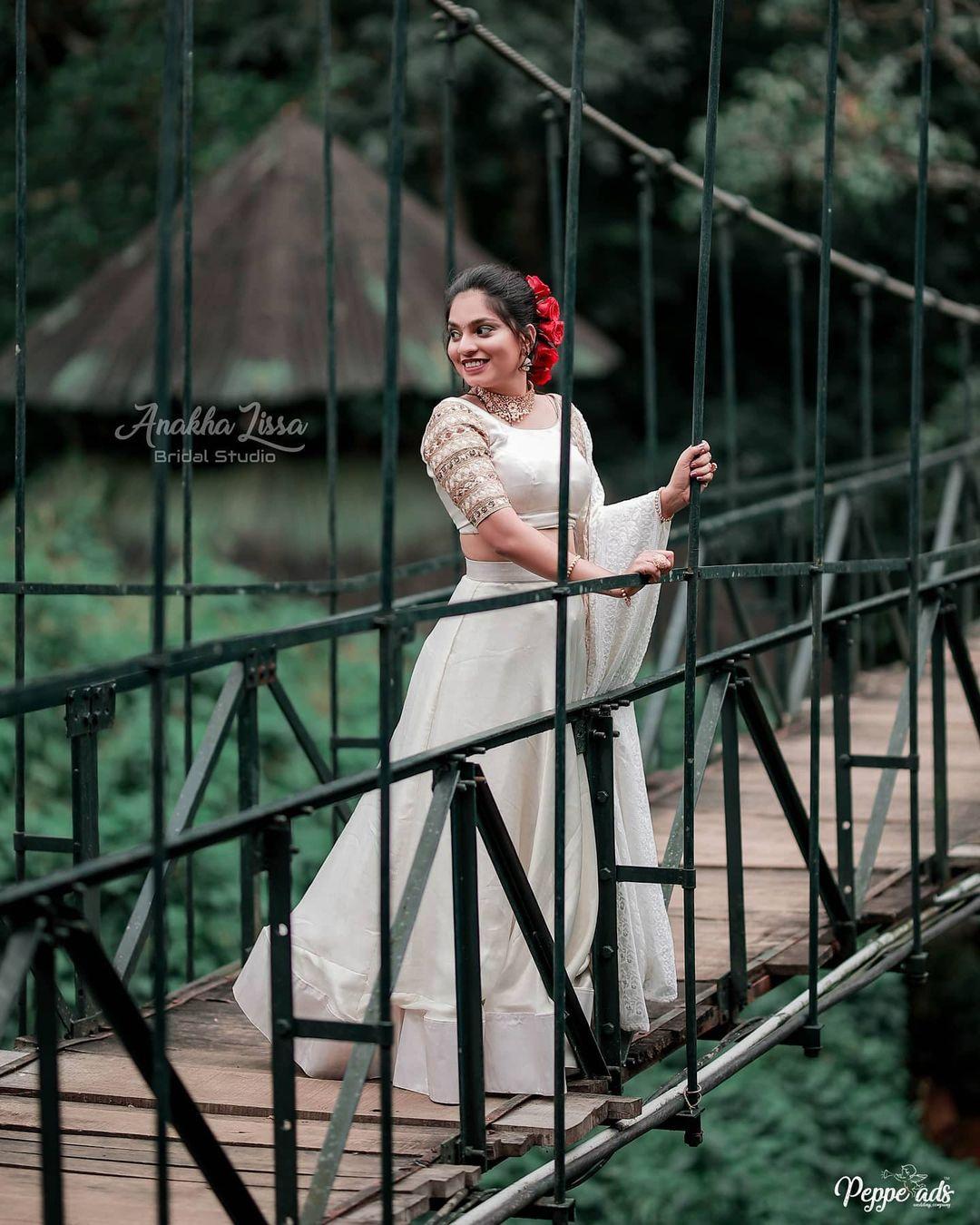 Image Credit - Peppe Ads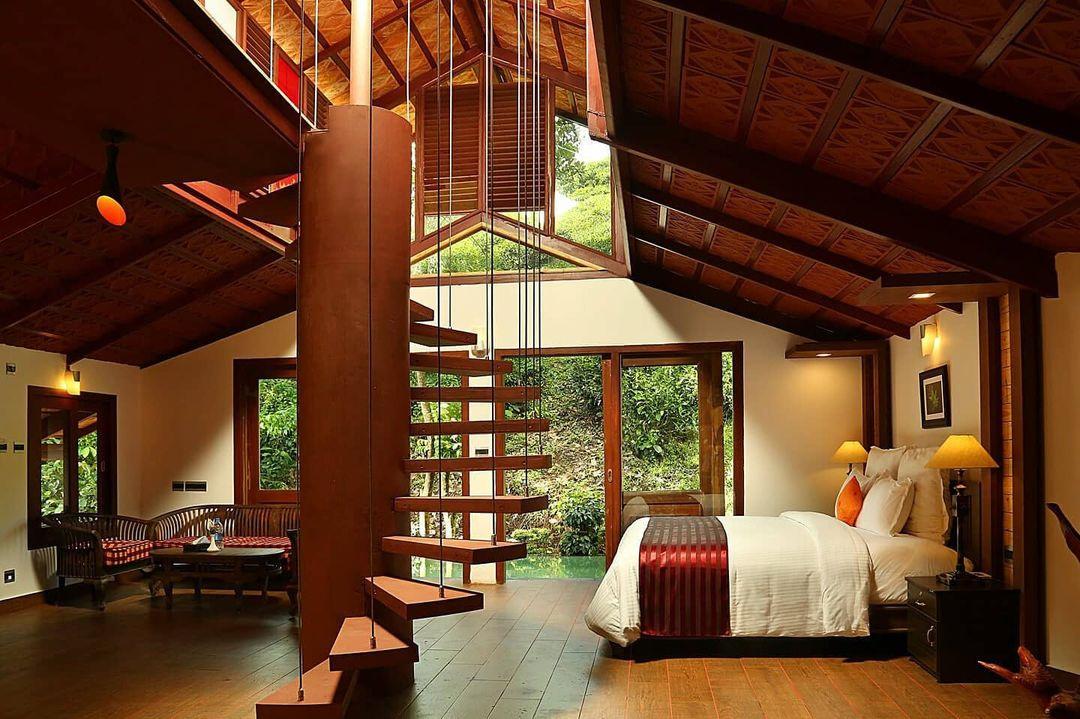 Image Credit - Travel Nestle Away
Spread across 30 acres of pristine greenery, the Vythiri Village Resort promises a 5-star hotel experience for responsible travelers and couples looking for nature resorts near Bangalore to tie the knot. This resort is a minimum of 6 hours drive from Bangalore and a perfect escapade if you are looking for closer-to-home destinations for your wedding. Plan your wedding ceremony or an experiential couple staycation at the Vythiri Village Resort, Wayanad. Nestled in the green paradise of Wayanad, this village resort is an experience of a kind for nature-loving couples looking to say their vows surrounded by lush tropical rainforest on the slopes of the Western Ghat mountains.
Capacity: 200 to 1500 Guests
Price: ₹1,800 Per Plate onwards
Contact Vythiri Village Resort
Discovery Village, Nandi Hills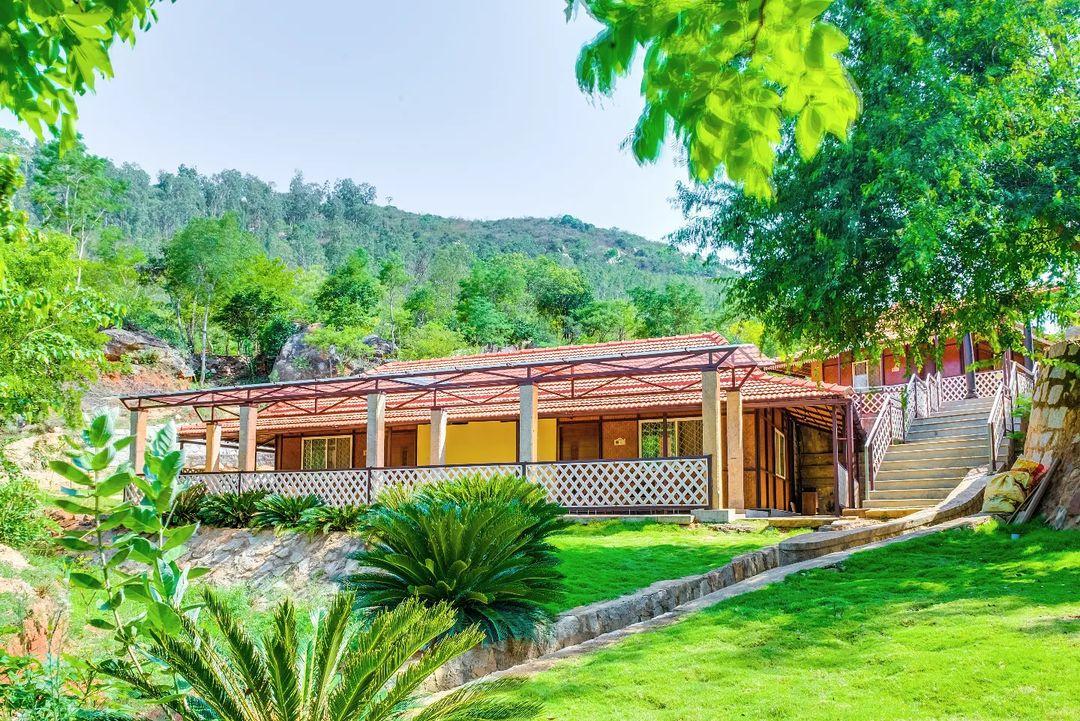 One of the best nature resorts near Bangalore, Discovery Village in Nandi Hills, offers breathtaking views and a one-of-a-kind wedding experience surrounded by lush greenery and historic treasures. The resort is situated 50 kilometers away from the center of Bangalore, making it an ideal choice for couples who want to plan a destination wedding near Bangalore. Tying the knot in Discovery Village assures an experiential stay for your guests, as the resort offers nature trails and bird watching experiences through the forest, as well as traditional dance performances by Nandi tribal folk.
Capacity: 50 to 500 Guests
Price: ₹600 Per Plate onwards
If you are looking for a premium hotel, palatial resort or a wedding lawn, check our wedding venues page to find venues in your preferred city as per your budget and other preferences.
Top Blogs on WeddingWire India