Here is a List of Updates Your Wedding Website Must Have
Here's what to include on your wedding website to ensure that it's as informative, interesting, and personal as possible.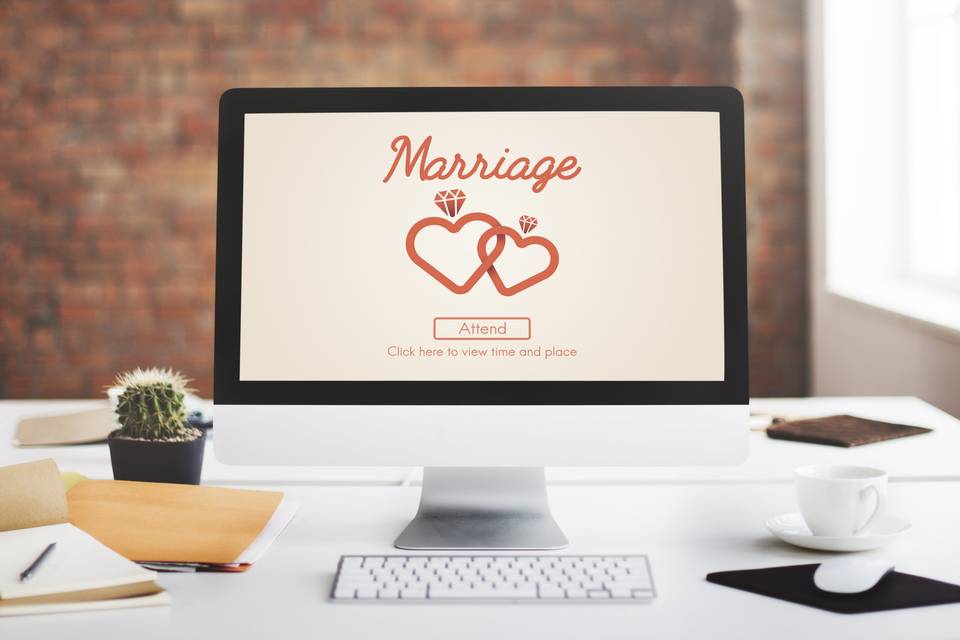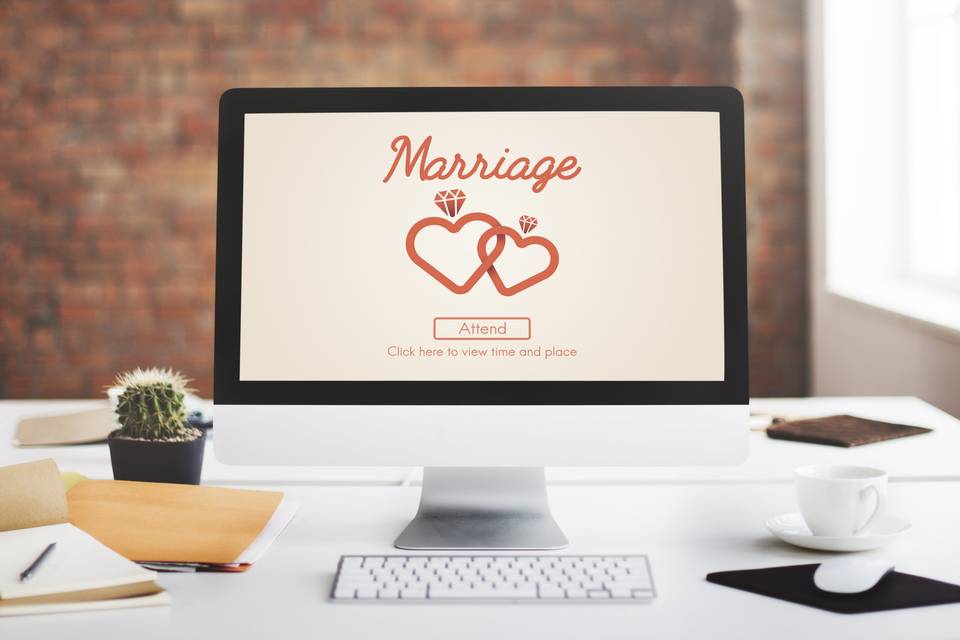 Image Courtesy: Shutterstock
Planning a wedding is not an easy task even on regular days and the pandemic has just added more hurdles to that process. However, coordination is the key and to have it all in one place you must create a wedding website for your D-day. There are so many reasons why you need a wedding website and now more than ever you might want to put in more efforts and invest more time in updating it and make the necessary changes. People are now more than ever connected via online platforms and the pandemic has sure been a catalyst.
WeddingWire India allows you to create your own personalised wedding website. You can use the WeddingWire India App or the WeddingWire India website to disseminate all your wedding-related content efficiently. Right from picking a theme of your choice to creating a unique URL that you can share with your loved ones to keep them updated on the day to day plans and changes of your wedding, the Wedding Website feature also allows you to create fun activities like polls and quiz/tests for your family members and guests.
Along with the general important information, now is a time you include COVID-related updates on your website and include some things extra owing to the situation. Here are some of the updates and changes that you must include in your wedding website now.
COVID Updates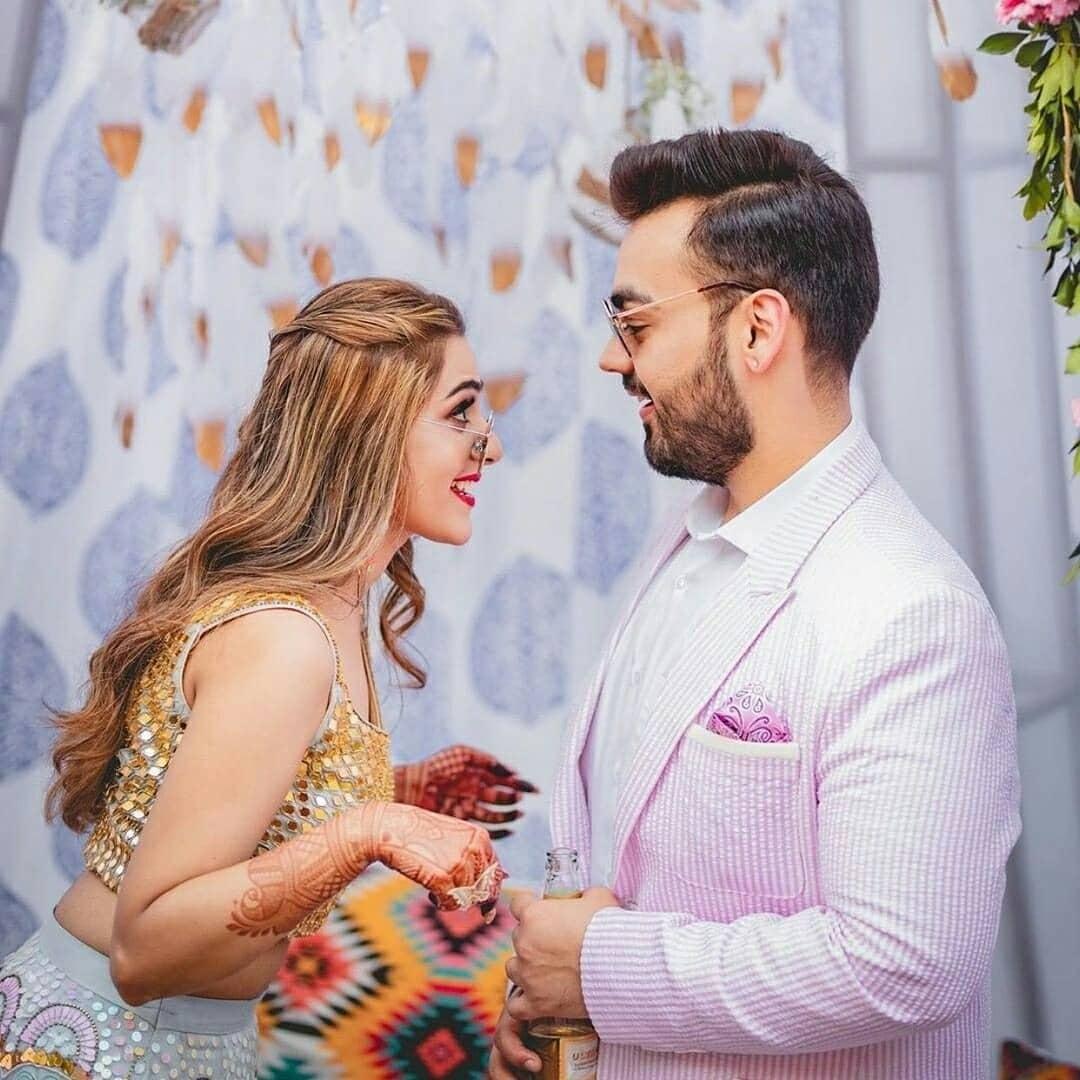 Image Courtesy: The Brown Box Studios
Owing to the fact that so many weddings are being delayed or hosted on an altered date due to the COVID-19 outbreak, it is much-needed for your website to have these changes updated. You must also make necessary calls and send out messages regarding the same but to have it on your website keeps everything arranged and in one place. You will also have many queries pouring in from your guests regarding the precautions and safety measures you will be taking up in order to host a wedding during the pandemic. You could update all of these details on your website in the form of FAQs and ensure that your guests are comfortable with the proceedings.
Intimate Wedding Info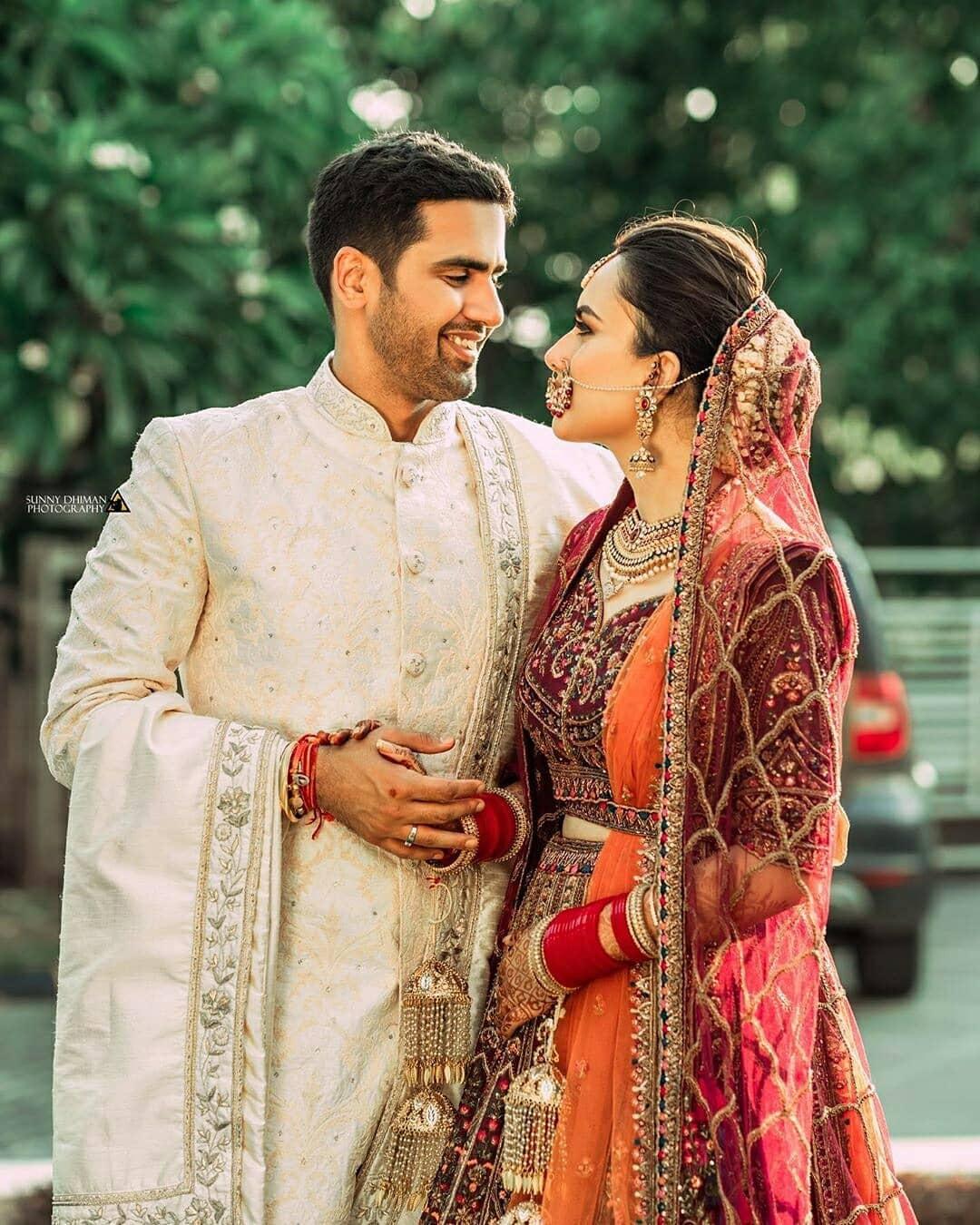 When the dates of your wedding have been postponed and you are now planning to host an intimate wedding with a handful of your people instead of teh big fat wedding guest list, you must keep your guests informed as to how you are taking your wedding forward with only your closes family members owing to the restrictions of a 100-people wedding and also the travel regulations. A personal call might work wonders and take a lot of time too, this is why we suggest you put the details of your intimate wedding on your website.
Tip: Try and avoid posting the guest list publicly for everyone who has access to your wedding website to see. here might be issues like "why is a particular aunt invited but not them" and so on. Avoid any such glitches.
Virtual Wedding Details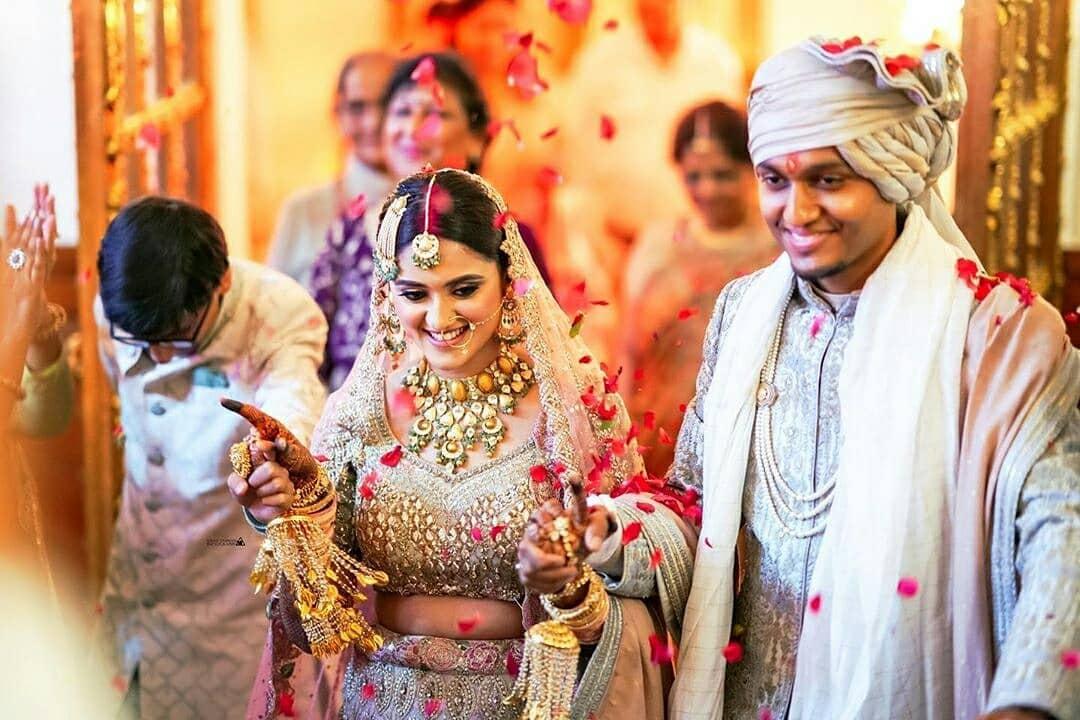 While intimate weddings are ruling the day, many couples are hosting a virtual wedding too. Some other couples are planning their intimate wedding along with some virtual traditions and elements included. In such cases, you must include the ways to join the virtual wedding, when to join, what to wear, virtual wedding guest etiquette and so on, on your wedding website. While sending personal messages and calling them up might not be a bad idea, your guests can always log in to re-confirm everything on your website without much to and fro.
Personal Stories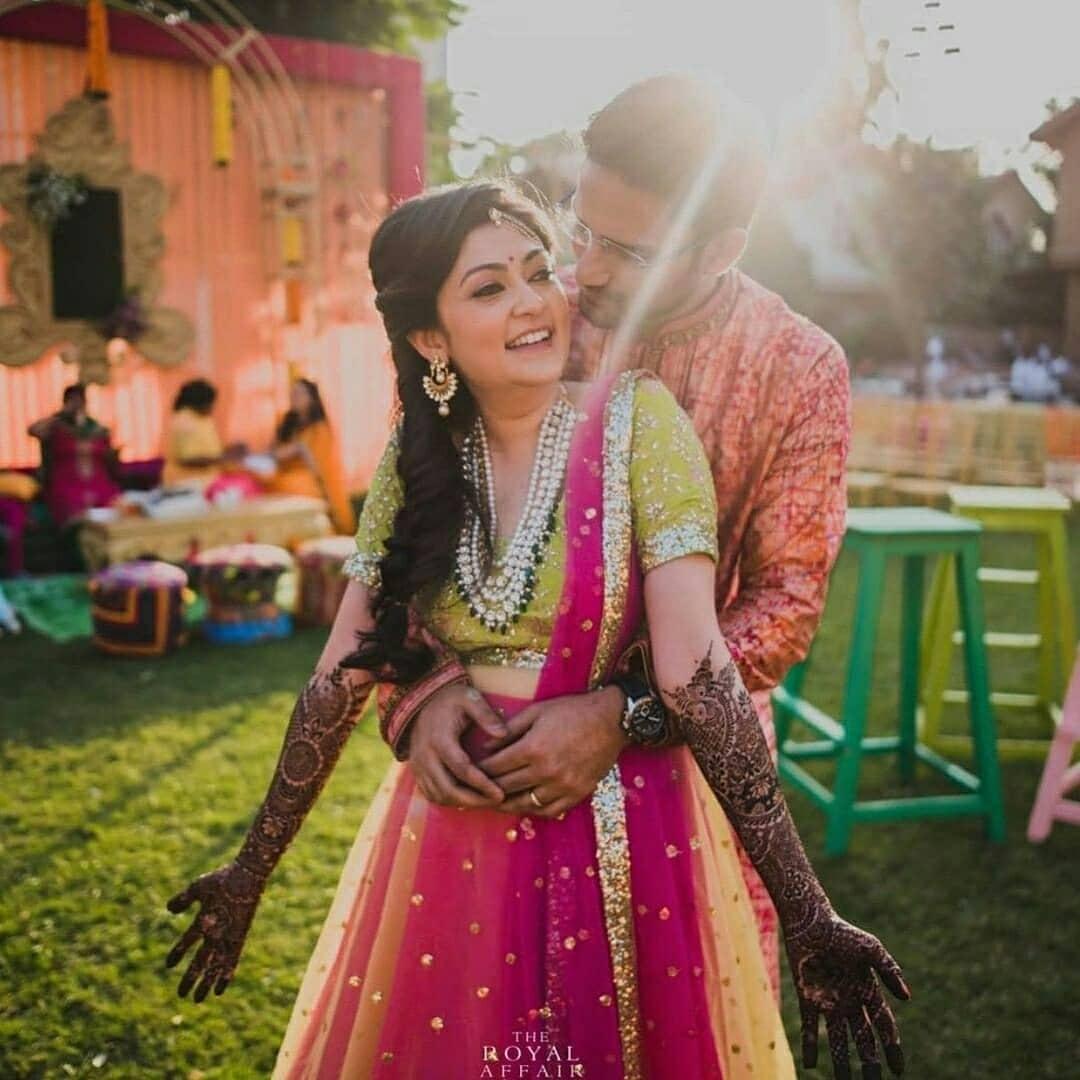 Image Courtesy: The Royal Affair
Adding that personal note for all to read and go aww is a must every time you create your wedding website. There is a time that suits perfectly for you to share your wedding website with your loved one and right before sharing it make sure to have included a little "How we met" story or a "How it all happened" one on the website along with all the other technical details. There will be guests from both sides of the family who will not be well-acquainted with you or your partner and a personal story for intro will make a whole lot of difference.
Video Updates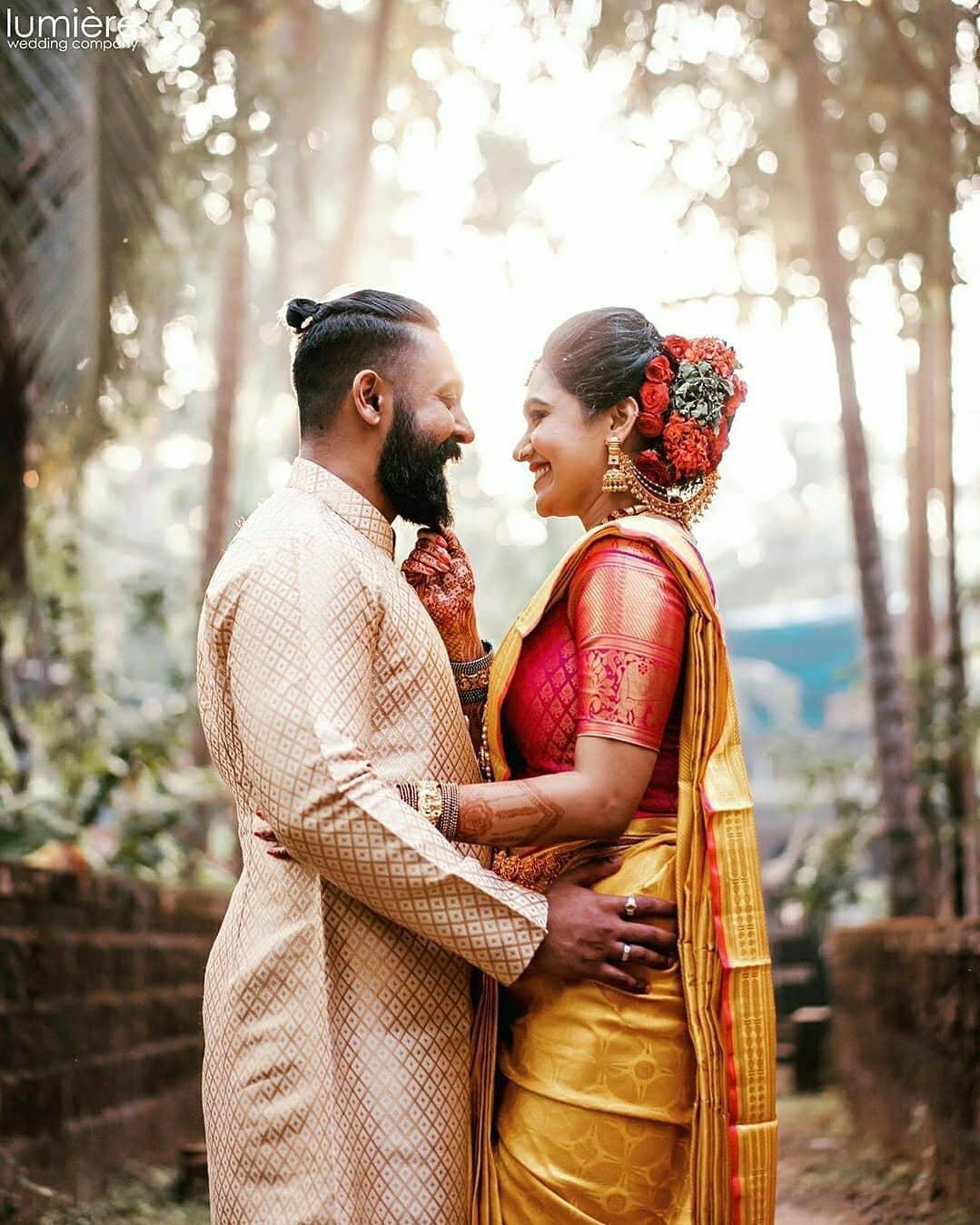 Since many of your relatives who planned to be there early for your wedding for all the BTS fun are now stuck at home because of the travel restrictions, you might want to provide some behind the scenes videos for them to enjoy. You need not be all professional while shooting it, keep it strictly candid and let your guests enjoy it on your website. For instance, if you have any DIY plans for your wedding and are all hands-on board in the house while creating it - make a video of how you are doing it and how your sibling has managed to mess it up. It sure will bring a smile and make your guests feel more involved.
Itinerary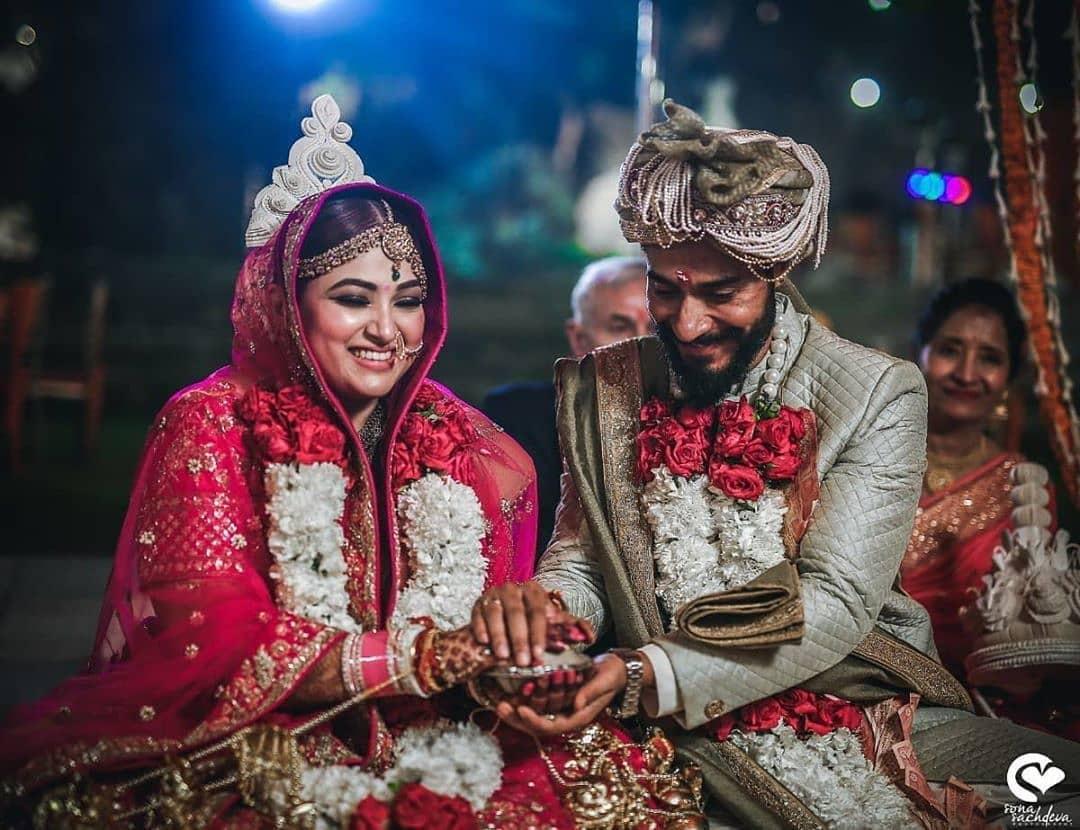 The itinerary is one of the core requirements of a wedding website. While you put a bullet point for each celebration along with the time for your guests to be well aware and to make it smooth, make sure to keep the itinerary well updated to. There could be random changes, for instance, the time to host the Haldi ceremony might be preponed by an hour due to some entry restrictions in your society. in such cases update the itinerary immediately. For the guests driving down in their own vehicles, you can also provide a detailed route map to make their travel safe and smooth.
The Hashtag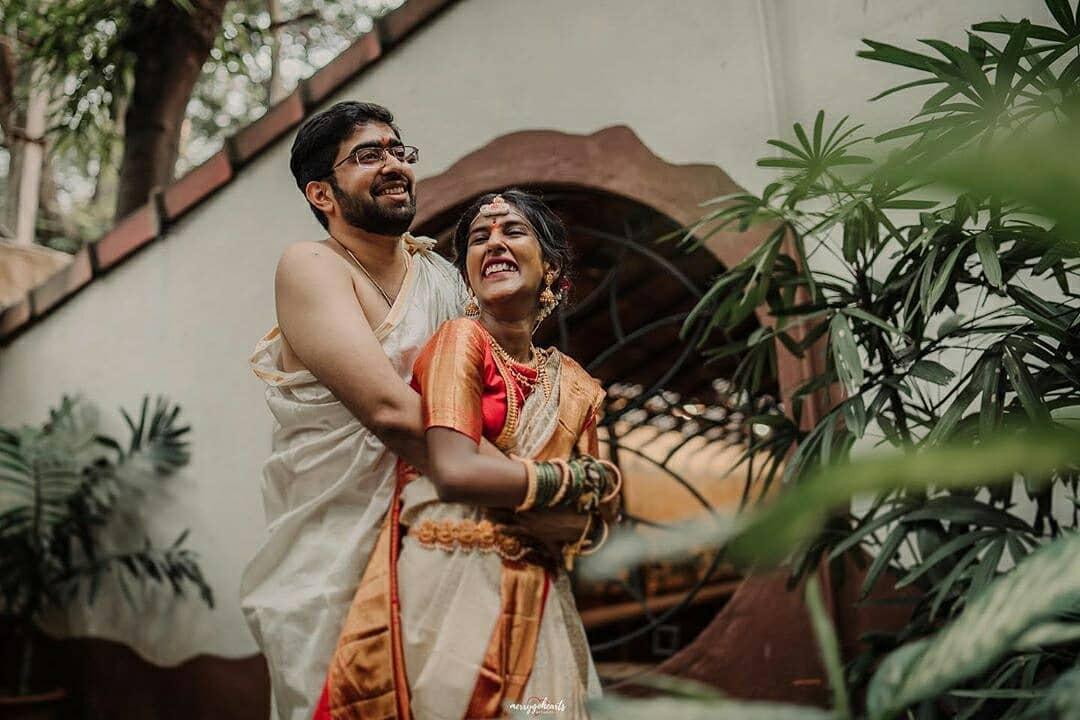 Image Courtesy: Merrygohearts Weddings
It is mandatory to have a wedding hashtag well beforehand. In fact, get your hands on a perfect hashtag for your wedding before you start planning the wedding in full swing. The hashtag will help people post pictures all in one place. For the guests who will not be able to attend the wedding in person, they can use your hashtags and post pictures of how excited they are or give a special countdown of images and little stories on social media platforms for your wedding with the hashtag.
Note: Get your own wedding Hashtag created by WeddingWire India's Community Team.
Pre-wedding Photographs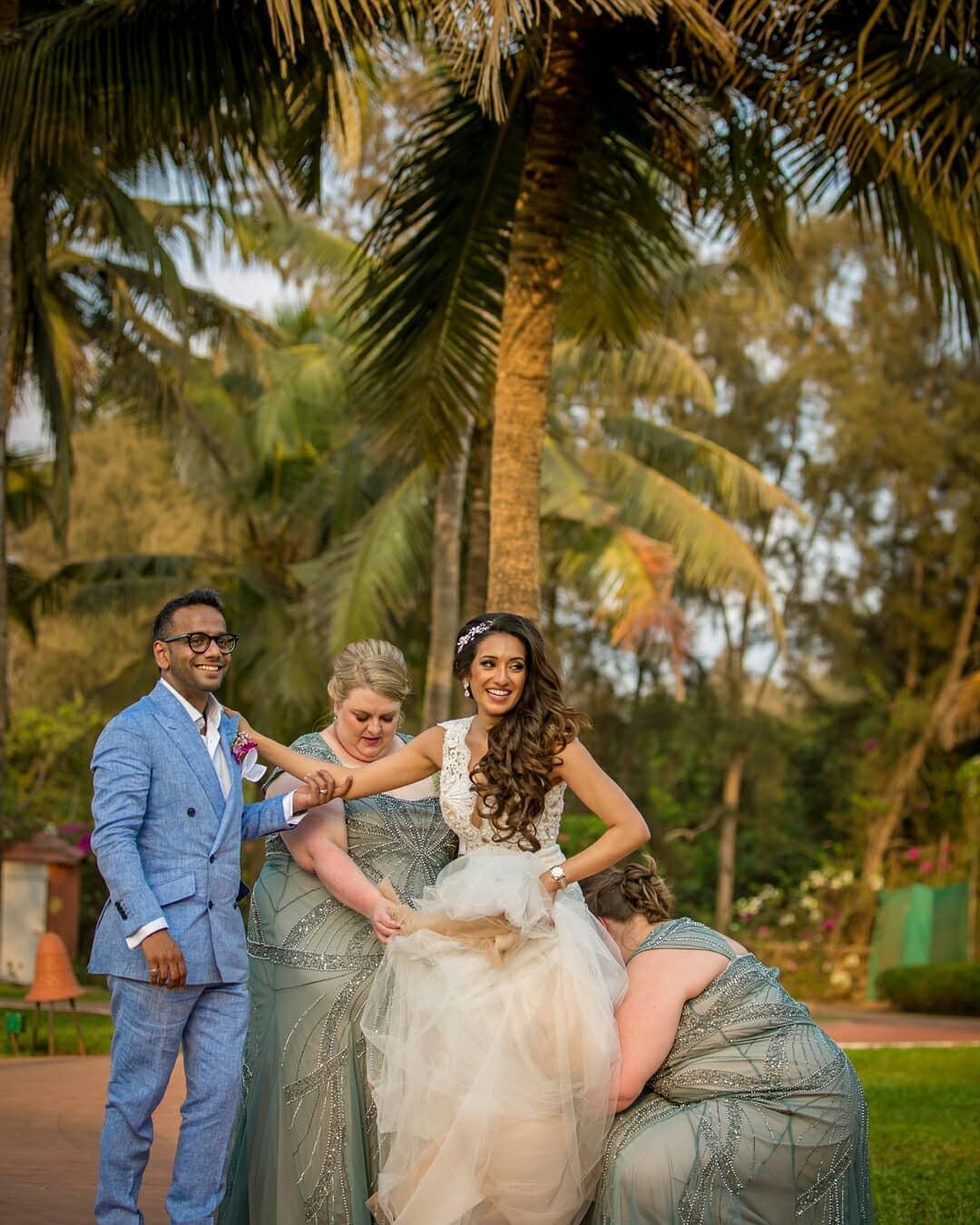 Now, more than ever is a good time to make everyone feel warm and included in every happy occasion. The pandemic has been instrumental in changing the way people lived and socialised. The photographs of you and your partner on your website will make your guests feel more included in al the joys. Not only of you but you could also include photographs of your friends and families who are excited about the wedding. These photographs are sure to make your friends and families super excited to stay tuned for regular updates or be super enthused about posting their own.
The Guest Book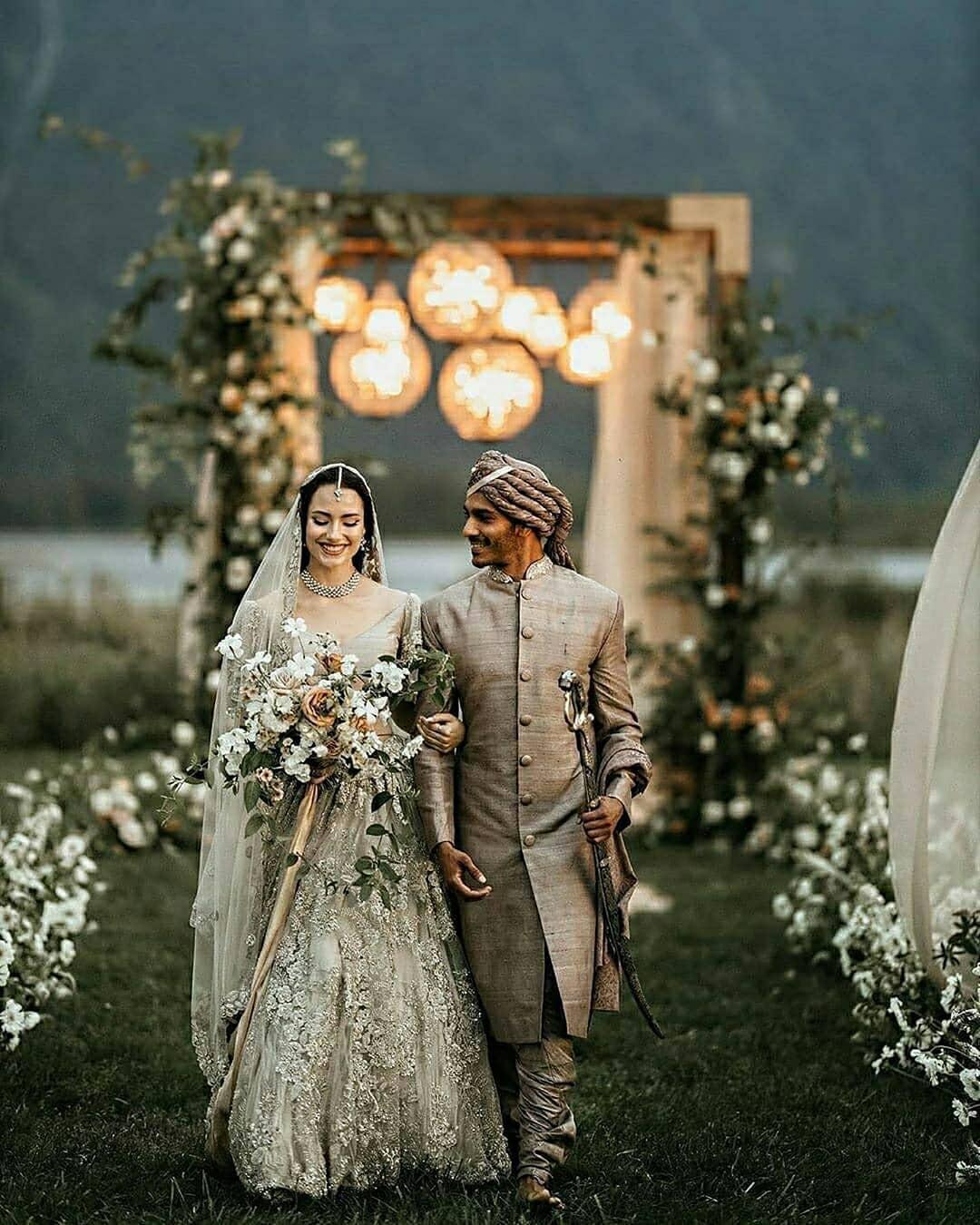 Image Courtesy: Amrit Photography
Whether your guests will be present in person or bless your new beginnings over a video call, the guest book is a place where you can assemble and keep all the wishes. All of your guests must have something or the other to say to you - be it their blessings or be it a funny story, and making the guest book accessible to them at all times is a good way of making them feel a part of the wedding despite what the circumstances stand for.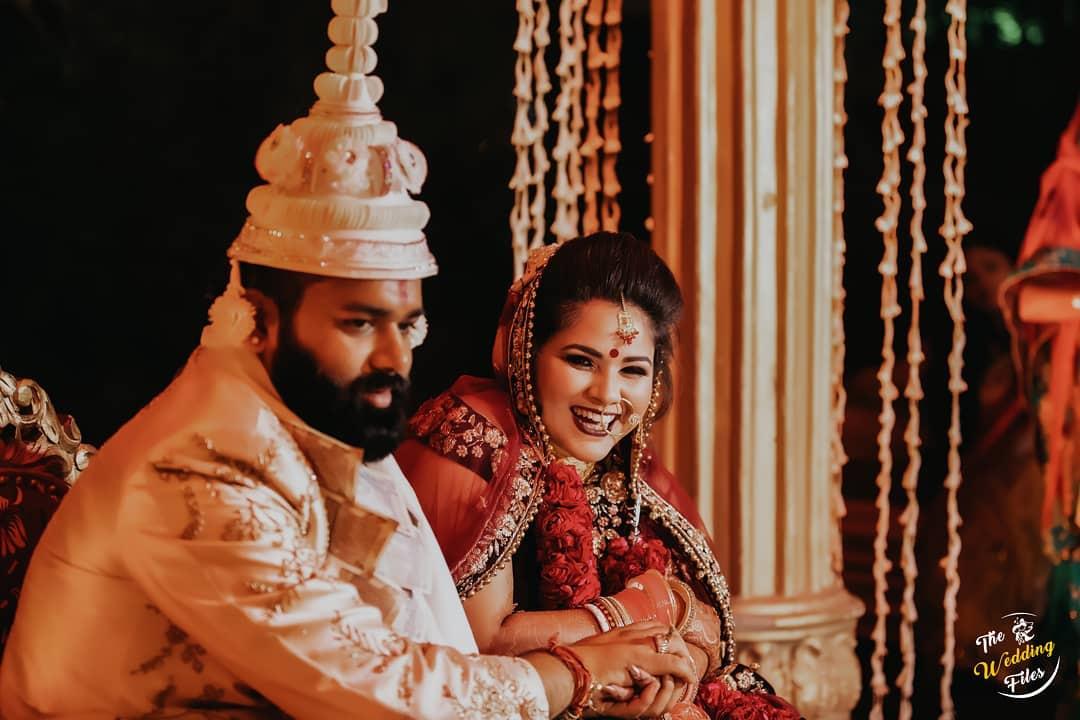 Image Courtesy: The Wedding Files
Wedding websites are a big hit among the millennial couples who are planning a wedding. There are many pros to creating a wedding website and you can get yours created at WeddingWire.in website/app.
If you are planning an intimate wedding get in touch with the professionals on board to help you host a flawless wedding ceremony.