Here's the Complete Guide on How & When to Share Your Wedding Website
If you have already created your wedding website & are wondering how & when to share your wedding website with your loved ones, here's all the clarity you need!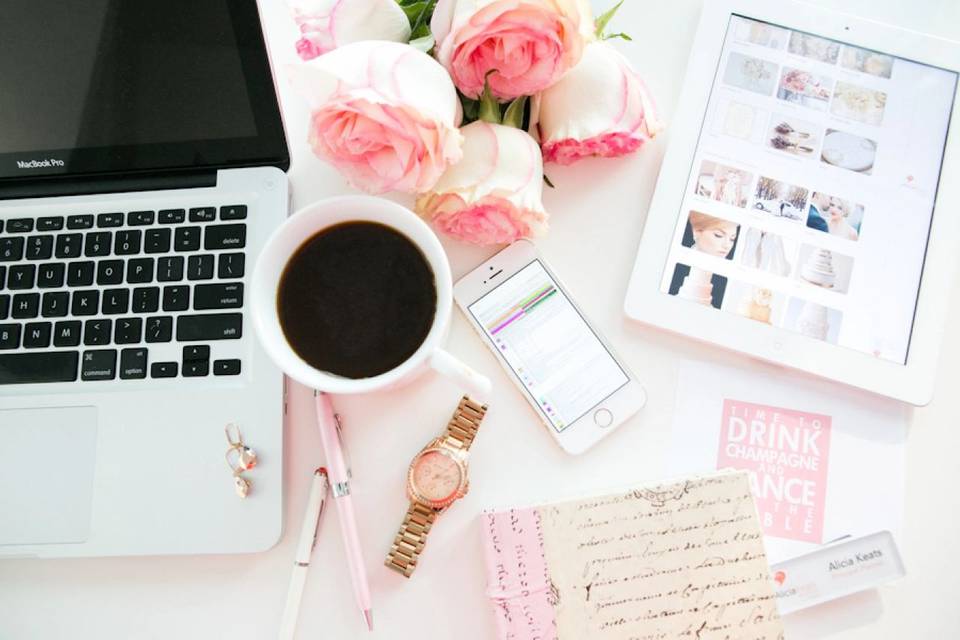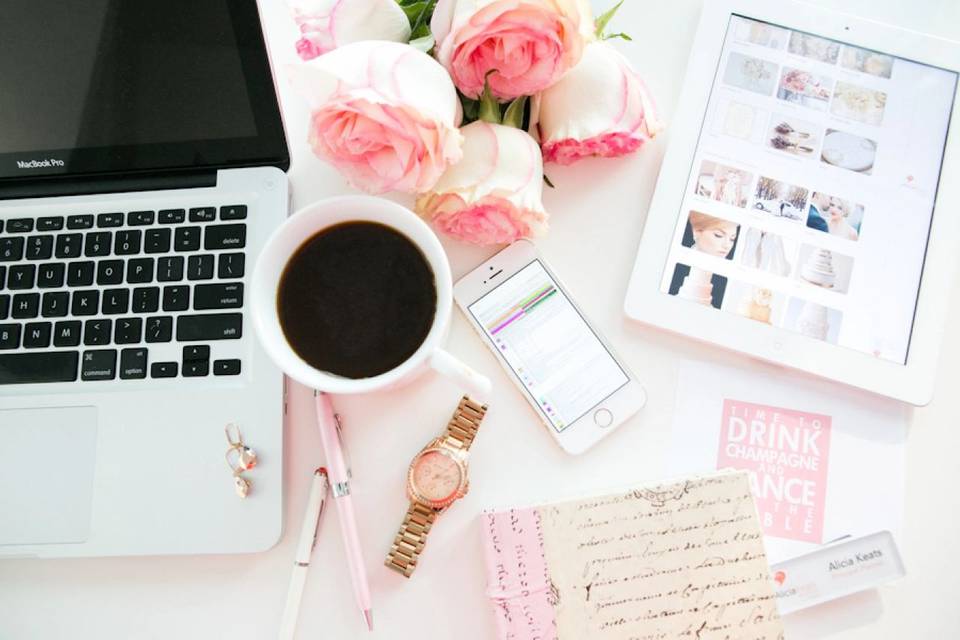 Image Courtesy: Pinterest
If you have finally decided to tie the knot, you must be super-excited to get your hands on to start the wedding planning. The millennial couples have smoothly adapted to the western concept of a wedding website and it has made the entire process of wedding planning so much easier. The steps to creating an amazing wedding website are pretty simple and it is for free. However, if you are the kind of couple who has not had friendly experiences with technology yet, the "How to Make a Wedding Website guide" is here to assist you.
You can do it yourself, or let your wedding planner do it for you. Once the website is up and ready with all the information from your wedding, an obvious question lingering on your mind might be "What now?"
Well, the next step is to share the wedding website with your friends and family and keep updating it with even the minutest details. If you are wondering what must be the right time to share your wedding website details with your potential guests and how to go about it, here are some tips and timelines to bookmark for your better understanding.
When to Make a Wedding Website
The right answer to that is ASAP. As soon as you decide on your wedding dates, we suggest you create a wedding website and send it out to your near and dear ones. No time is "too soon" to share your wedding website. It is easier to put in all the information right from the start. It helps you and your people to stay on top of everything while being an organised space that answers questions like "When does the ceremony begin?" from your relatives. And all of that, without you having to answer your distant aunt's call for the 28th time that day. Easy breezy!
Doing it right at the beginning of the shenanigans helps you keep a tab without any spillover of information. If you plan on creating a wedding website during the later stages of wedding planning, you might have a lot of pending work to put on the tab creating confusion. Delaying it can also create loopholes of missing out on miscellaneous updates and can come with the burden of remembering it all.
How to Share Your Wedding Website
This is where the fun begins. There is no right answer to "How to share your wedding website." With the millennials loving the e-invites and going overboard with their quirky templates for WhatsApp invitations, there is no limit to answer a "how" because you can choose from more than at least 10 ways to share your wedding website. If you send out Save the Dates, you can mention your wedding website on the template. You might even want to do it via separate emails or along with your e-invitations with the login and other details. You can also do it by word of mouth or with your boxed invitations!
However, keeping the broader scenario in mind, sharing your wedding website with invitations might turn out to be a little too late. The guests who have been invited to your wedding will also need a timeline to prepare themselves. There are many things to consider for your guests like their travel itinerary, their flight tickets or the outfit they plan to flaunt on your wedding and planning for the official leaves from their workspaces. It becomes a lot easier if you share your wedding website as soon as possible to keep it seamless.
How to Not Tell About Your Wedding Website
The wedding website contains a lot of intricate and intimate details. From the venue, timings, schedule of events, the wedding registry, guest list to the entire checklist, the wedding website has it all. Sharing the wedding website on social media platforms and a shoutout to it on any public mails might seem like a bit of a privacy concern. Apart from that, if you have a not-so-favourite relative who is not invited to the wedding, it might be troublesome if she sees the wedding website on your social media and calls you up about the same!
Keeping these scenarios in mind, the safest way out is to NOT POST it on social media platforms. Instead, you can choose to send the link to your friends, family members and acquaintances who are on your guest list through private texts or individual calls (if you are the couple who loves that added personal touch).
How Often to Update Your Wedding Website
The time between deciding the wedding date with your families to finally taking your pheres and exchanging your vows for a happily ever after is pretty long. It might be months if not years and to keep your wedding website up-to-date is a great idea. Ideally, the wedding website must be updated as soon as you fix a date, pick a theme, prepare your checklist and even your wedding registry. Every time you finalise something about your wedding, it is important to update it on your wedding website. Even if you are not doing it that day, you must do it by the weekend!
The scope of forgetting or missing out reduces when you regularly update the wedding website. You might be too busy to put the schedule in place on the website and you can ask your wedding planner to do so or do it as soon as you can manage time. If you mention the dates, timing, theme and other details, it saves you from taking those thousand calls from your friends and family asking about the Haldi ceremony timings or the Sangeet ceremony venue. The answer to "how often" is as often as possible!
How to Get Your Guests to Actually Look at Your Website
The first step to make your guests take a look at your wedding website is to ask them to RSVP on the wedding website. A traditional RSVP on call or text is all fun, but it is a lot of task at hand to get the different RSVPs that have reached you and your partner or your families separately on different platforms, in one place. Instead of sitting with your hair up on a Friday night and saying "Okay lets clean this clutter" with the RSVPs the easiest way is to ask your guests to fill the response cards.
Another effective way is to say "Find all the pictures here!" It will work. From your pre-wedding pictures to your wedding pictures with epic candids from your guests, you can put it all on your wedding website. You will not have your pretty cousin chasing you around to ask you for the photographs from your mehndi ceremony where she looks amazing or your brother coaxing you to give him his photos from the wedding. It will all be there. It will only make your guests visit your wedding website more often! You can also plan a fun week during the wedding with the museum and amusement park visits planned for the guests on arrival and mention these itty bitty details for them to enjoy. They will surely grab some eyeballs!
The wedding website is a fine way to make sure that you, your family and friends are all on the same page. Instead of making a thousand calls and losing it by evening because of exhaustion, you and your partner along with your planner can keep updating the website and your guests can keep a tab to stay updated for your big day.
For that really busy guest who is driving up to your ceremony venue an hour late, and is still checking the location, the wedding website is a safe haven of information. The wedding website is also a blessing in disguise for the friendly neighbourhood invitation misplacer! If you are planning on creating a wedding website anytime soon, make sure it is informative yet crisp. You can write a little bit about yourselves and "jab you met" your partner to make it fun for the people who haven't met one of you yet.
A friendly tip: While it is a tempting space to talk about your favourite day and how your dream wedding is finally coming true, we suggest you keep it short and crispy. People tend to lose focus and miss out on the important parts too while "carelessly hovering" on it.
The tone of the wedding website follows certain etiquette to make it sound fun but not bossy. Letting them know the theme and expecting the guests to follow it is a thin line away from telling them what to wear and what not! The wedding website is an entertainment in itself and it is a great gift for the millennial couples who are planning their wedding - saving them a lot of money and definitely a lot more time and confusion along the way.
If you have hired a wedding planner for your big day to run smoothly, the wedding website is also an easily accessible place where the planner can keep you updated about the recent accomplishments without having to set up a physical meeting always.
If you have already created your wedding website with Weddingwire.In, let us know in comments below how and when did you share your wedding website and if it was helpful.