Here's All You Need to Know About Making an E-wedding Invitation for Your Big Day
With the world going green, wedding invites are moving to the digital platform too. It's much easier and less time-consuming. However, it can a little be confusing. Thus, here's all you need to know about making and sending an e-wedding invitation.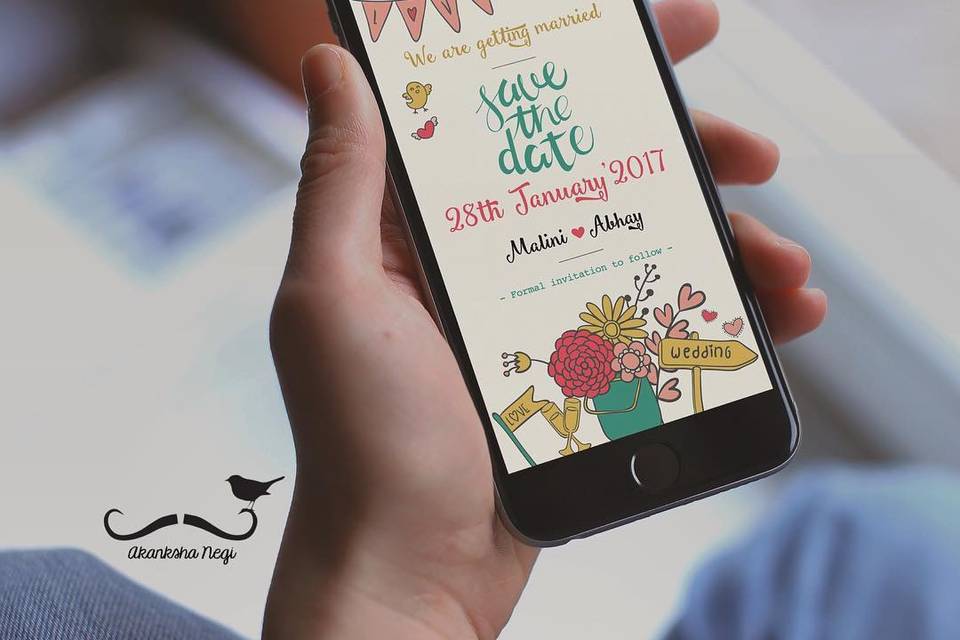 The excess cost, the paper wastage and the investment of time. These are just some of the downsides to distributing printed wedding invitation cards. With everything shifting to the digital world, all this can be very easily combated. Sending out an e-wedding invitation can save up on all of that. It's surely much more economical, saves time as well as paper. What's more, is that you really don't have to worry about your design looking different in print as opposed to the digital version. You don't have to go anywhere, can curate them with ease and send them in one go.
Websites To Make E-Wedding Invitations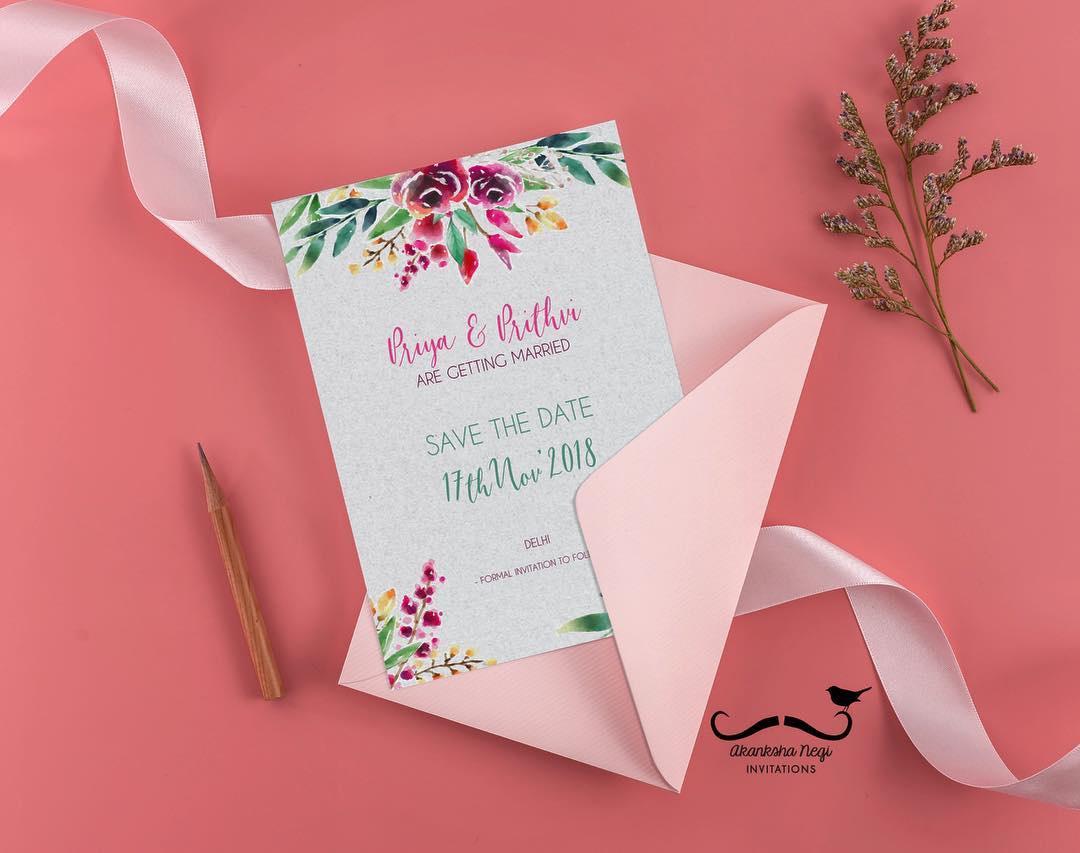 1. Canva
Canva is home to all your designing needs. There are practically unlimited templates on the portal. Not only does it offer you the option of making an e-wedding invitation but just about anything that you need. Pick a free template that you like (yes, they are all free) and customize it. From adding your own pictures to picking your preferred font, you have full control. All the templates are unique and designed by professionals, so expect to see amazing and different cards.
2. Parekh Cards
An Indian portal, there's a lot that Parekh cards offer. If it's printed wedding cards you are looking for then you can reach out to them. From laser cut cards to wedding favours, they offer all! Of course, they also pioneer in providing an e-wedding invitation service. Be it wedding videos, caricatures or themed invites, they have a lot to offer.
3. Greetings Island
Greetings island is also known to have an endless number of templates to choose from (very cute ones too!). Just choose a template, customise it and download, share or print them. You can even send all the invites over email or facebook and the website will handle that for you too. Just import all your contacts to the list and the portal will do the needful.
4. Greenvelope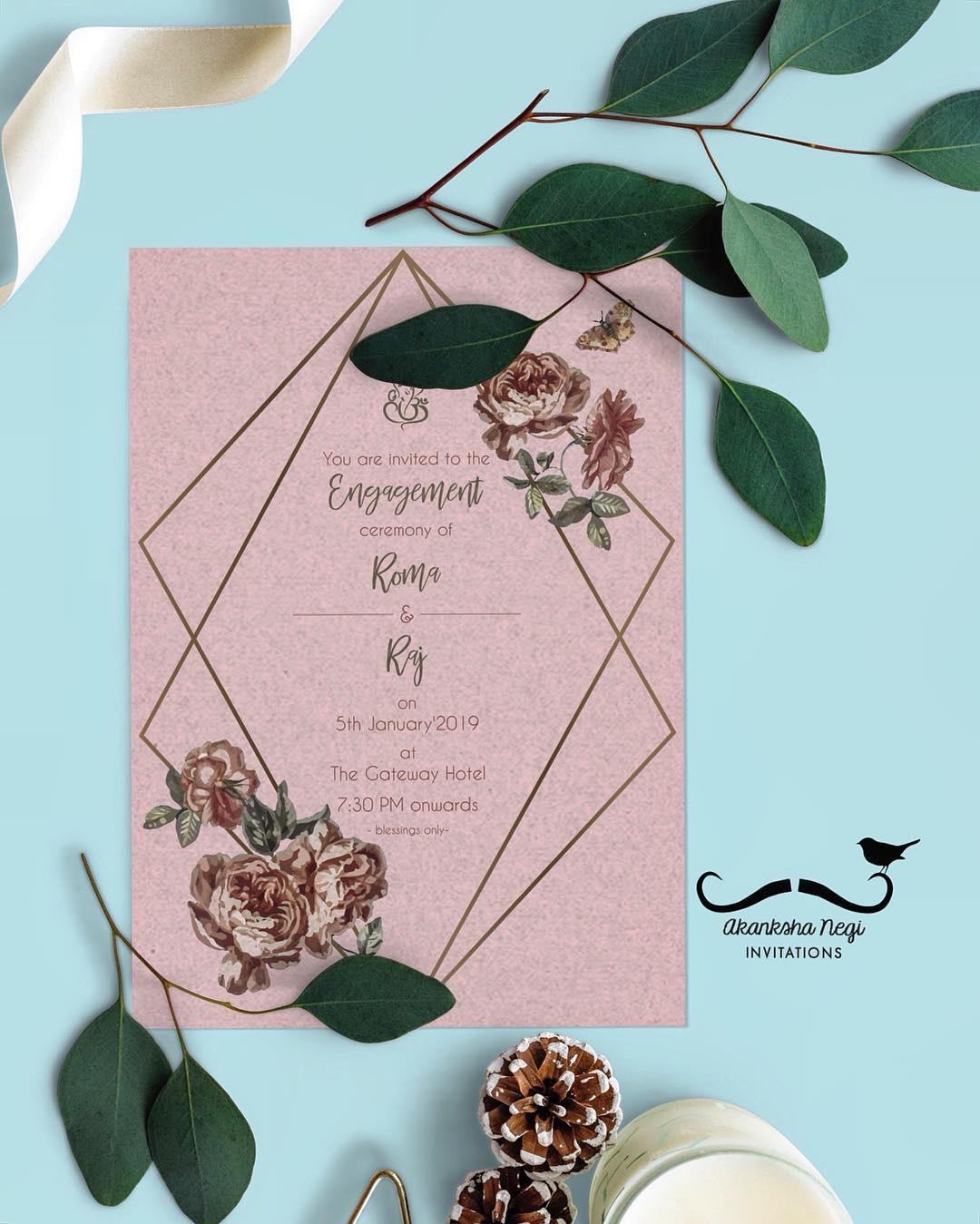 Not only does Greenvelope helps create your own card but also send out the emails. The starting price for sending up to 40 emails is ₹1,000 and goes upwards from there. Trust us this is still very cheap from distributing printed cards. It also helps you keep track of the mailing list by telling you how many invites have been opened or not. The best part? They have really cool animations for your e-wedding invitation too!
5. Paperless Post
Paperless post can offer you some really pretty Indian designs for your e-wedding invitation. Very easy to use, this website too offers animations for the e-vite. From selecting the background to the envelope design and uploading pictures, there's everything that you can do. Create a mailing list, add a personalized message and your invite is good to go!
6. Wedding Website
Another alternative to sending wedding invitations is curating a wedding website. Yes! There are several platforms that allow you to make a website for your wedding. You could then upload your e-wedding invitation onto the website and even do some fun stuff. Upload pictures from your pre-wedding shoot or your pre-wedding video. You can even have people RSVP on the website and they can share some fun memories too. After the wedding, you can straight away just upload all the pictures and people can easily access them.
Things To Include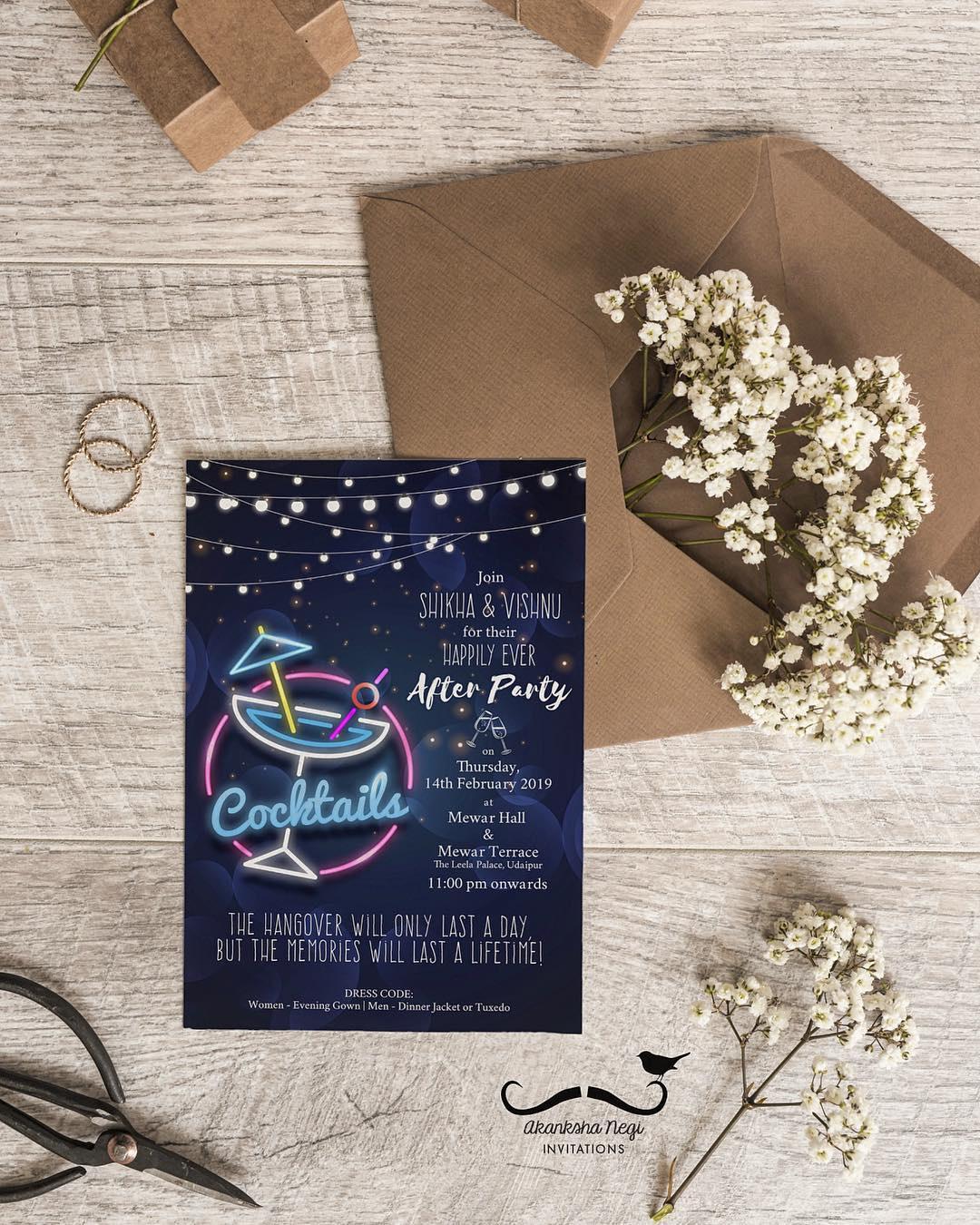 Of course, your e-vite will include all the events. Remember to have all the important information, from the parents' names to the location and timing.
Imbibe your e-wedding invitation with some fun fonts and background colours. You could even fill them up with nice caricatures. Again, you could find a whole lot of online portals to make those for you. Or head to a sketch artist and scan the sketch.
Being as it is a digital invite go ahead fill it up with fun quirky gifs and boomerangs if you like.
Add a little snippet from your pre-wedding video shoot and create a video invite. Your photographer can easily make a small 15-20 second video for you.
With so many tips and ideas, we are sure creating your own e-wedding invitation would now seem much easier. It is really one of the beneficial methods to invite people to your big day. Apart from the usual benefits, there are also no restrictions with e-vites. So sit down with bae and start curating an awesome invite for your wedding. Let the creative juices flow and we are sure with so many resources online, you'll come up with something cool. So, bookmark these e-wedding invitation tips and ideas so that when the time for you to design your wedding card comes, you know which software to use for!
Remember to share this guide with someone who could really use this and anyone who doesn't know how to design their very own wedding invitations.