Wedding Registry: the New Concept of Gifting to Make It Easy Breezy
Having to recycle your wedding gifts means you didn't like them. Keep things simpler & smarter by learning about wedding registry here, to avoid all the hassle!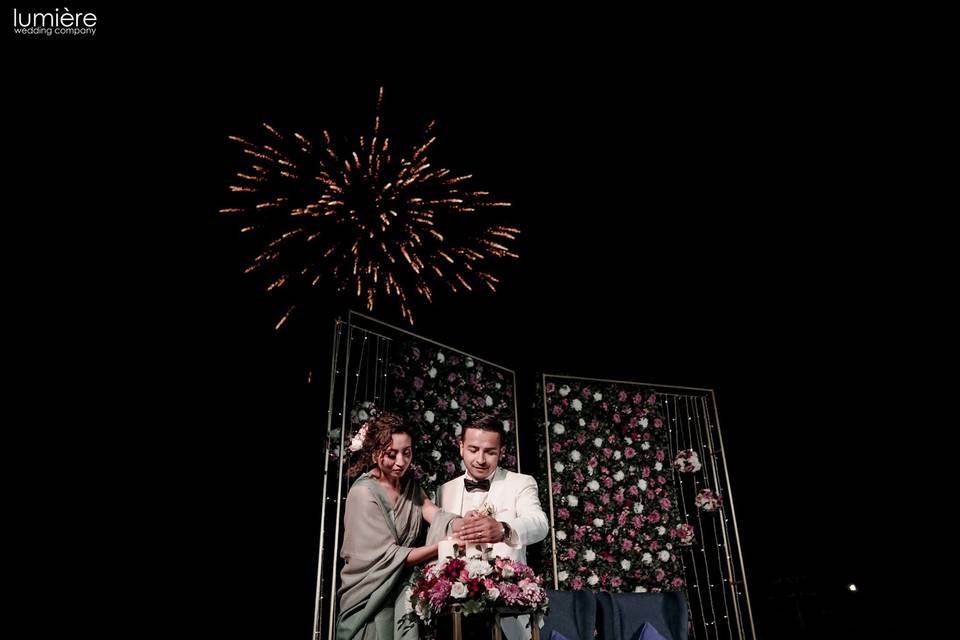 What's the most exciting thing you look forward to after the wedding ceremonies are over? Opening the gifts of course, and no one's here to judge! Ever since you were a child, opening gift boxes has always been very exciting, isn't it? But, that excitement is just dampened when you find something that you know you don't like at all, or worse - won't use it ever!
No matter how much your guests have spent or put in effort on your wedding gift, it's sad if that's no good to you, right? We have a two-word solution to this problem: Wedding Registry!
So let's help you familiarise with this concept of a wedding registry & if you're game, just go for it!
What is Wedding registry?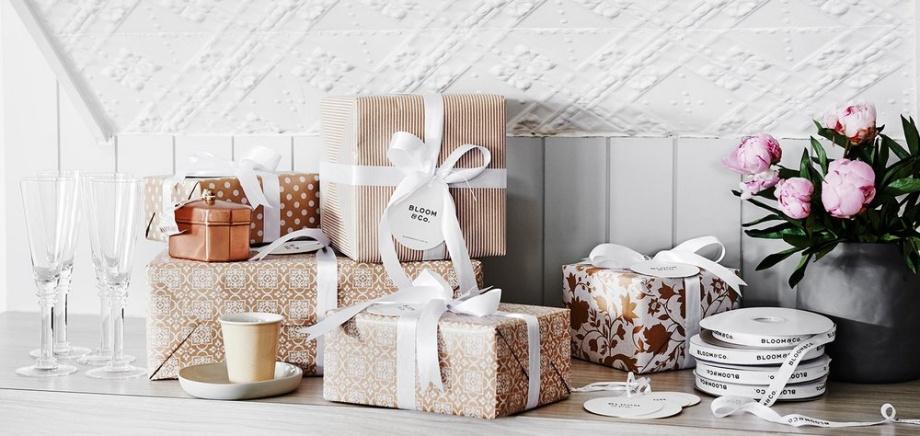 Image Courtesy: Pinterest
Although quite a popular concept in the west, India has still to accept wedding registry as a norm. As per the concept, the couple prepares a wedding wishlist including all the items they're going to need or they want after the wedding. For example, home decor items, sharing honeymoon expenses, gift coupons and so on.
That list is then shared with the guests basically giving them options and wedding gift ideas for the couple. Secondly, the names of stores and places are mentioned from where they can buy the gifts from. That's the basic idea of registering your wedding gifts. It's simple, smart and quite effective. It's easier for your guests to pick the right one in budget and make sure you love it.
Why wedding registry works?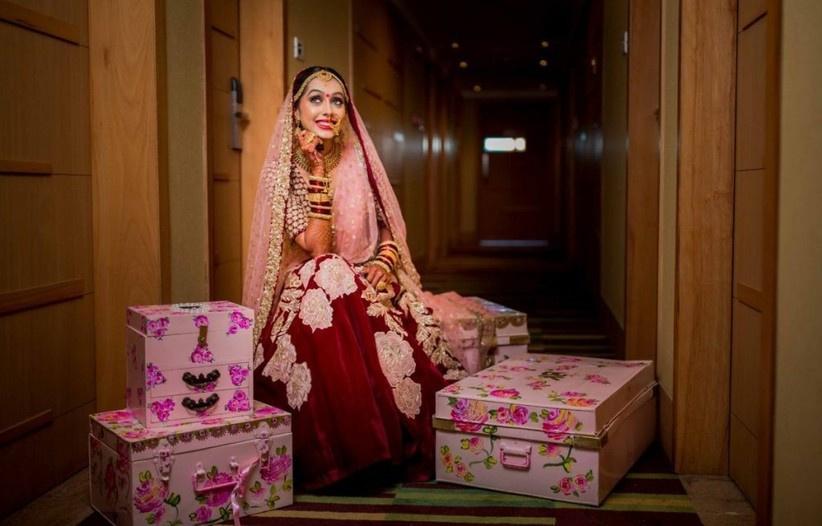 Now let's talk about the pros of registering your gifts. After communicating to a few couples and brides, we've got quite a clear picture of a whole lot of gifts they never use after the wedding. Like tea sets, bedsheets, flower vases...these are some stuff that every couple likes to shop as per their own taste.
Unless they're absolutely sure about the couple's preferences, it's a futile effort to buy such gifts. Wedding registry will help you as a newly-married couple to give your guests a heads up on your needs. That would serve two major purposes: saving the guests from spending money on the wrong things and getting what you actually want!
Who should be the target audience?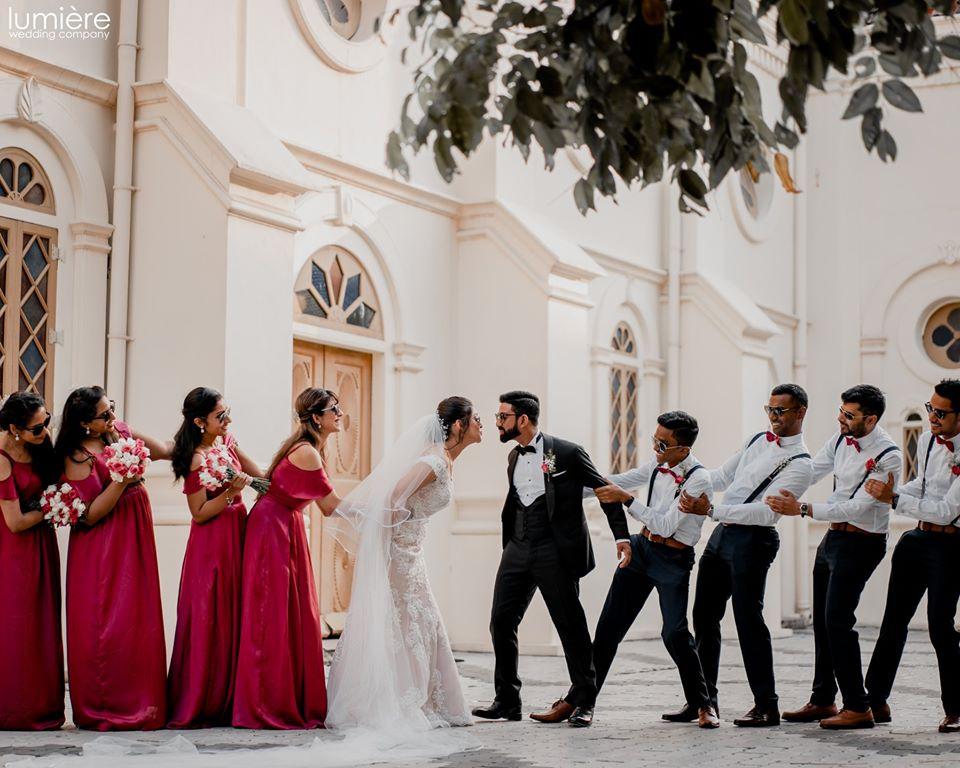 Having talked about the positives of wedding registry, you still can't go ahead and share your wishlist with everyone on your guest list...not in India at least! Especially your elderly guests, grandparents, or relatives, or acquaintances from work who aren't aware of the concept, might not take the whole thing well. Traditional Indian weddings still have a long way to go in that gift registry area.
So, to play it safe, you can begin with your close friends, cousins or guests who belong to your age group. Even if they aren't familiar with the concept of a wedding gift registry, you can introduce it to them. Trust us, most of them will be relieved to get their choices narrowed down. And you will be happy to receive gifts of your own choice. So, it's a win-win!
How to get the wedding registry done?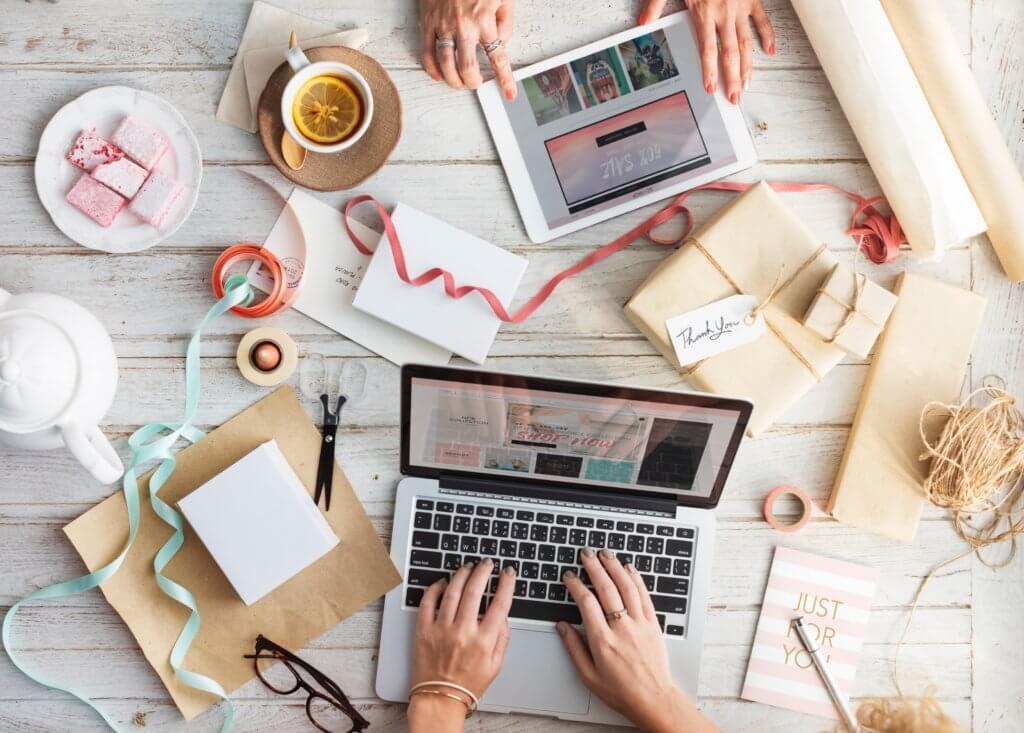 Image Courtesy: Pinterest
The steps are quite simple actually. Especially at this age when most couples are ditching the paper and going totally digital for e-invites, WhatsApp invites and so on. There are multiple wedding registry websites where you can get yourself registered for your gifts. Fabindia, Wishtry, Amazon, Pepperfry, Home Centre are some of the popular websites for a gift registry.
The couple can choose as many numbers of items as they want from the sites and create a wishlist. They can then share that wishlist URL with their wedding guests through the following mediums:
Once your guests have received the URL, all they have to do is, visit those websites, choose the gift from the given options and pay online. Most websites also wrap the gifts and deliver them to the couple's home post-wedding. Now, isn't that such a simple, hassle-free yet fun way of gifting?
Every new trend takes some time to catch on. The wedding registry is one such trend that may not be very popular just quite yet in India, but it sure is catching on fast. Many couples are actually going for registration of gifts to avoid all the confusion, wastage and pillow-passing of wedding gifts.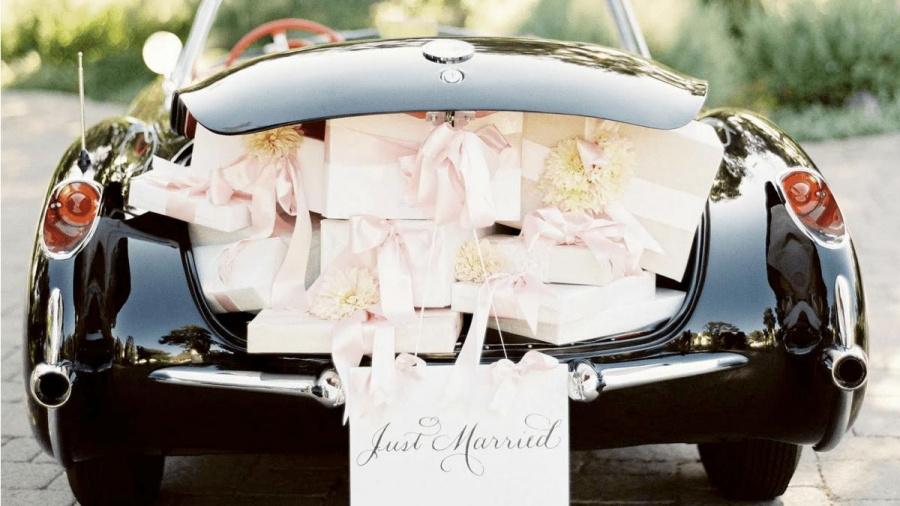 Image Courtesy: Charlotte Magazine
Some couples also go to the extent of mentioning that they prefer cash over marriage gifts and it is only fair if it is a destination wedding or they need to relocate after the wedding. Because carrying so much stuff around is not a feasible choice. It is a huge blessing for both parties. Every newly-wed couple has dreams of designing their new life in their own way. And as their well-wishers, every guest must understand and respect that.
However, since you can't go all the way with gift registry in India, start by taking small steps. Start with friends and maybe it will become a raging trend before you know it!
Do you like the idea of a wedding registry or would you rather let the guests decide their gifts? Share your thoughts with us in the comment section below!