3 Newly Married Couple Stories To Make You Tear Up And Smile
Everything looks beautiful when you are a newly married couple. You know why? Because love is in the air!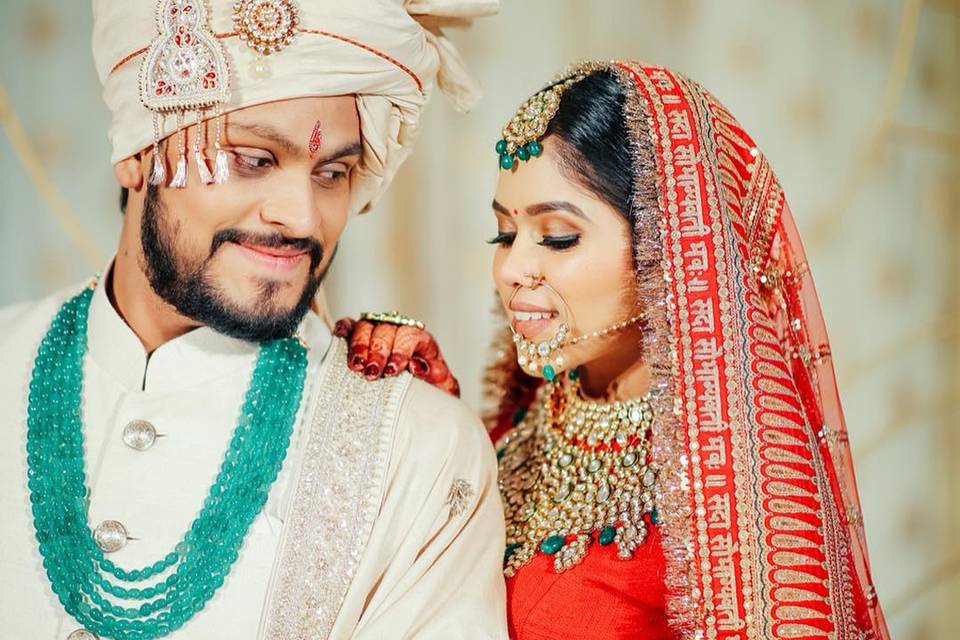 The roses are redder. The cake is sweeter than usual. Bitter gourd has also become edible. Things are rosy when seen through the rose-tinted eyes of a newly married couple. Which is why the first few months are called the honeymoon period. You start knowing the person, the understanding starts getting deeper and everything around is constantly changing. Love can create miracles.
Tales From The Newly Married
This is important especially when you are a newly married couple enjoying the very first feeling of companionship. But these are incomplete without a few memorable incidents. Here are some of the cutest stories of some of them.
1. Cook Na Kaho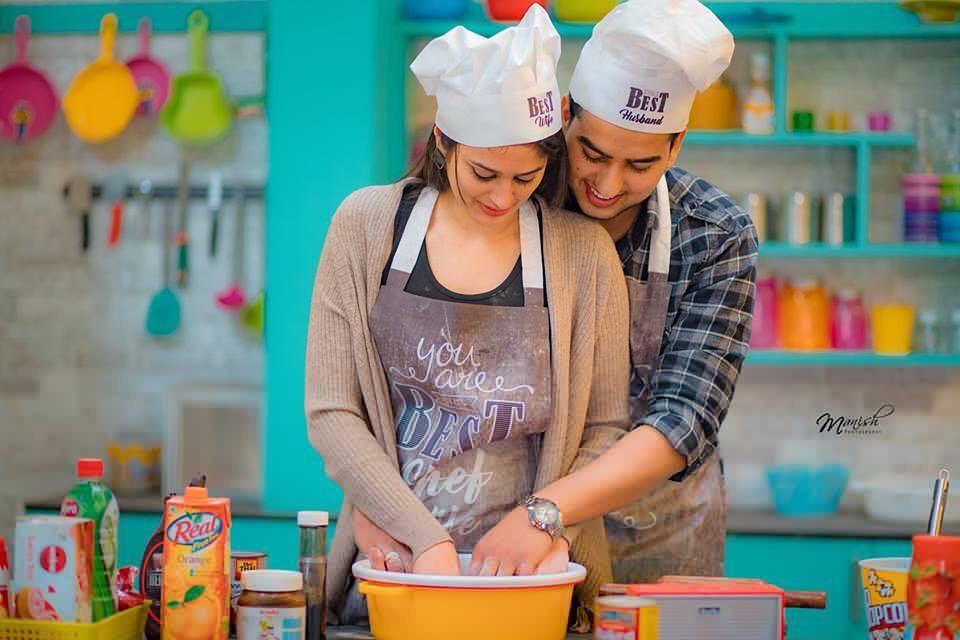 So in this story, food plays an important role and the newly married couple in question had a very cute experience regarding the same. Rima and Sandeep got married in a lavish wedding and everything went pretty smoothly.
It was an arranged marriage and she didn't get much time to get to know him but trusted her parent's judgement. But then came an incident that Rima was dreading all along.
In Sandeep's family, he had an uncle who was a little weird and would pop up at on the first day after the wedding and demand the new bride to make something sweet for him as he was the eldest uncle in the family. Nobody liked this but they entertained it because they did not want to hurt his feelings. Now the problem was, Rima didn't know how to cook. The thought of making Kheer gave her some serious jitters as she couldn't even make tea.
The fateful day came and brought the uncle to the house with it. Rima was shaking. Her first impression would go for a toss if she didn't succeed in impressing him. She woke up early and went to the kitchen. She saw something that blew her mind. When she entered the kitchen, she found Sandeep stirring a big vessel that was filled with milk and rice. She couldn't believe her eyes.
When he saw her, he smiled and made a gesture with his hands saying that he would take care of everything. She went up to him and gave him a bear hug. She chopped some nuts and added them to the mixture and forgot about all her troubles.
2. Nach Baliyein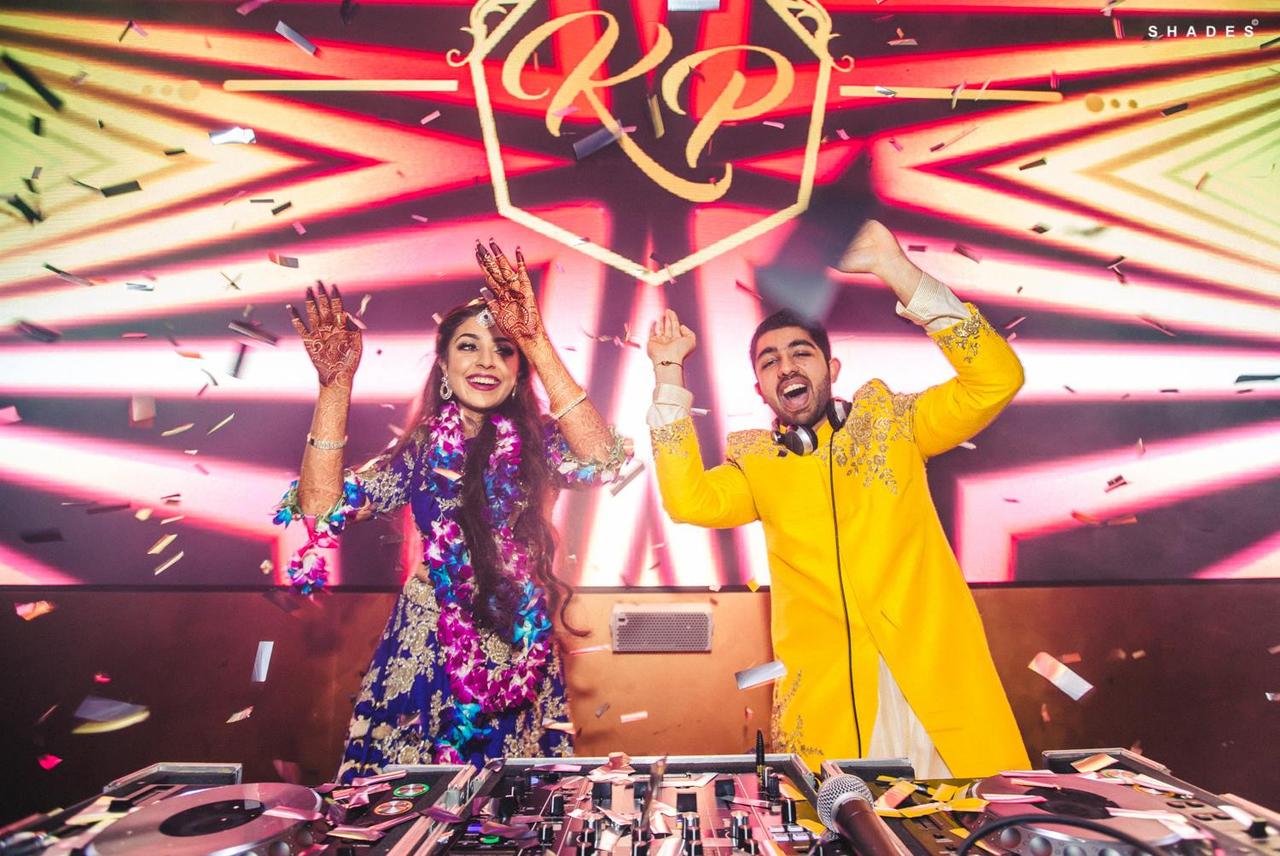 This story is hilarious and cute at the same time. The newly married couple, Trupti and Sanket had a lovely wedding and were looking forward to their cocktail party as they were going to have a couple dance performance on a medley of Bollywood songs.
For Sanket, this was a challenge as he had two left feet but he prepared for the day religiously by practising his steps daily. Finally, the day came when they had to perform. The stage on which they were performing was a little wet because of the dew drops but nobody bothered about it much.
They started their routine pretty well but there were some couple dance steps where the groom had to make a re-entry by running towards the bride. What he didn't expect was the floor being wet and he came dashing towards the bride and they both fell flat on the floor. There was a pin drop silence as this happened.
And then suddenly the silence was broken by the bride and groom laughing uncontrollably while others tried to help them get up. Till this date, the newly married couple still goes through a laughing fit when they think about their routine.
3. To Heel Or Not To Heel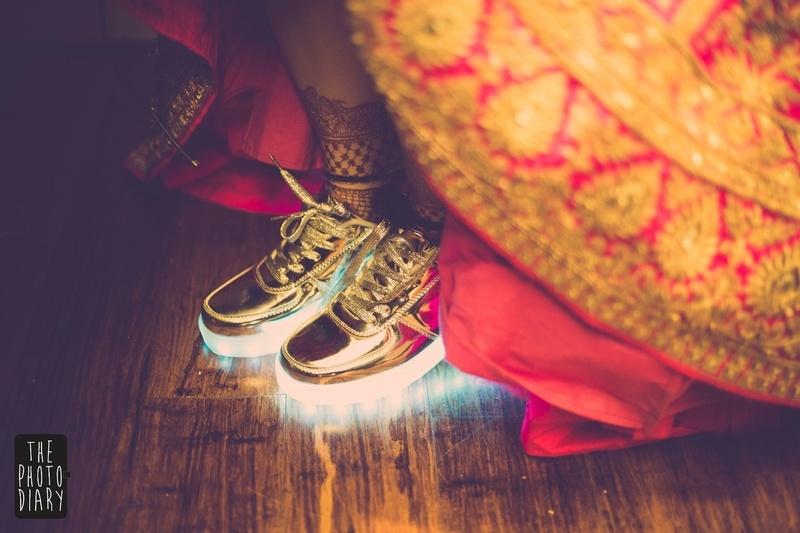 Ritika had always been a hip hop dancer and she competed in a lot of underground competitions for the same. When she met Rohan, nothing remained the same. Their likes and dislikes were different, they belonged to different family backgrounds and their career choices were different. Rohan was a serious investment banker. But the love for animals brought them closer and they decided to get married.
But Ritika was a simple girl and the thought of wearing heels on her wedding day gave her hives, especially when the heels were a part of the whole ensemble her mother-in-law gave her and not wearing them might offend her. So, on the morning of the wedding, she took her bath and got dressed with the help of her sisters. When she opened the box to take her heels out, she was shocked.
There they were! A pair of sneakers with a letter that said, "You were born to 'hop', why tumble while you take the most important steps of your life! - With love, Mom-in-law." She couldn't believe her eyes. Never had she come across someone who was this cool and understanding.
When she entered the wedding mandap and showed her shoes to her husband, he smiled and did a small hip hop step which made her laugh. Everything was going to be perfect for the newly married couple.
The time spent right after you get married is so saccharine and full of affection and care for a newly married couple that these memories make a home in your heart and stay with you forever. We hope that these cute stories about three of our newly married couple will fill your heart with love and happiness.
Stay tuned for such cute newly married couple stories about love and commitment and leave us a comment for sure.