Date Night Ideas - 50+ Romantic Date Ideas for Couples
Check out these 50 date night ideas and breathe some romance into your happily wedded story!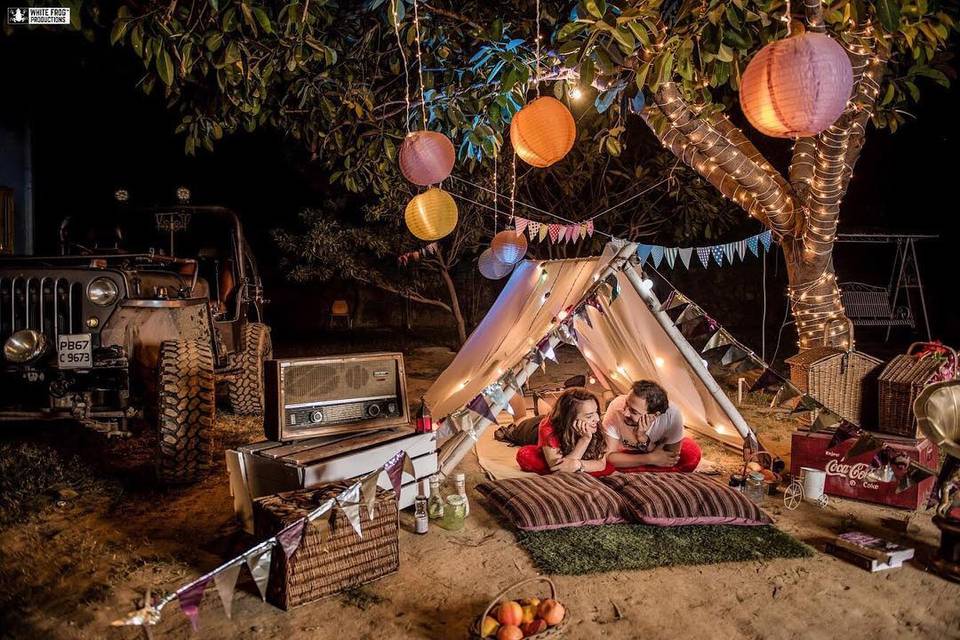 When you first laid eyes on one another, a few drinks, a little friendly banter and a cosy, candle-lit meal were all it took for you to begin your happily-ever-after! But now that it has already been a year since you got married and another Valentine's day just circled its way back, you must spice your relationship and marriage to breath life into your romance. While you have gotten comfortable into your new life together as a couple, it can be fun to add a little bit of that "spark" all the way back from your date nights together. Read these romantic date night ideas and relive your youthful times and relish in their glory once again!
50 Date Night Ideas to Breathe Romance into Your Marriage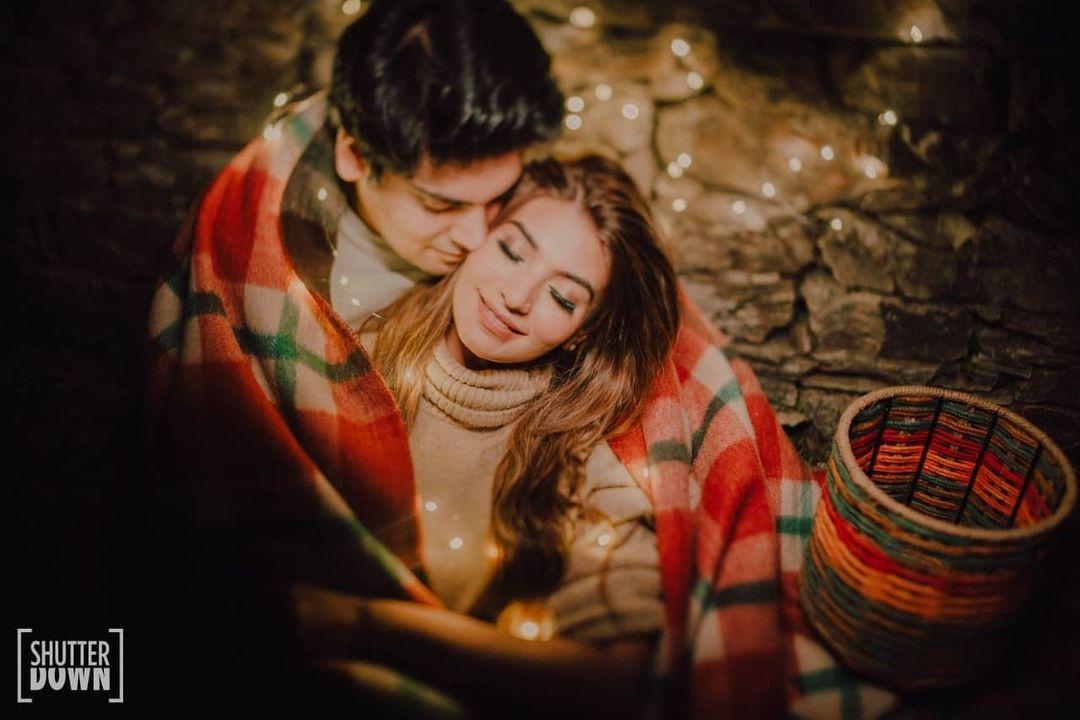 Image Credits - ShutterDown photography
From foodie date night ideas to a night long marathon of your favorite movie or television series, from date night ideas that need nothing more than your favourite pair of PJs to those makeup salon appointments you need to get your hair curl on point, we've come up with a list of 50 creative, romantic, adventurous and nerdy date ideas that cover all of these. Deep dive into it and plan a tremendous date night that will prompt your partner to thank his stars for having you as his life partner.
Romantic Date Night Ideas for Married Couples

Go Night Sky Watching
Get away from the chaotic city life and find recluse in each other's arm as you sit next to a fire and look at the stars. Some marshmallows and s'mores and voila it's perfect date night!
Green Meadows
Hike a little, find a green spot that seems untouched by the human race. That is what you need to do to spend your date night in each other's company in a quaint setting.
Hike to Your Favourite Spot
Always enjoyed doing so? Go back to college days and do it once again! One of the best romantic date night ideas in the list!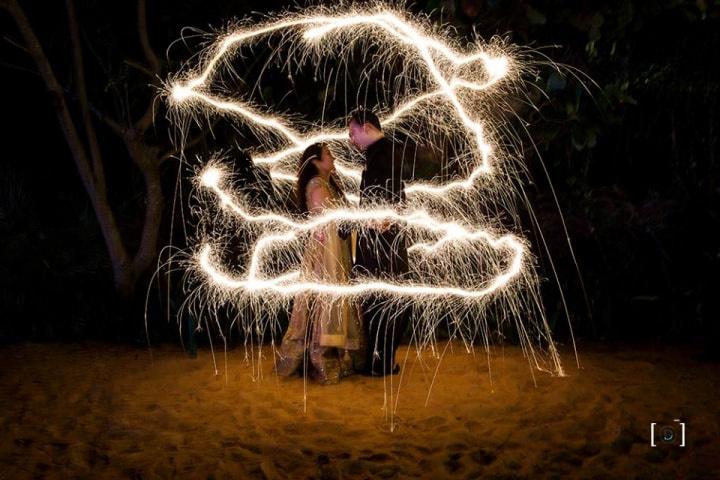 Waterfall It baby!
Bathe in a waterfall! Wouldn't it be so refreshing to do so? Just take a dip in icy cold water that is so blue that it makes your eyes hurt? Follow this date night idea to get your groove on!
Go Bungee Jumping – But This Time Only Together
There is no better way than this to see how much your partner trusts you with their life! If they say yes to take a leap of faith with you, from all those metres above the sea level, then you know your marriage is set to last forever! Also, the adrenaline from bungee jumping will lead to one of the most eventful and cool date night ideas ever, if you know what we mean!
Go Scuba Diving but in the Night
Enough said! You must do this, and you'll know what we were talking about instantly.
Date Night Ideas for Newlyweds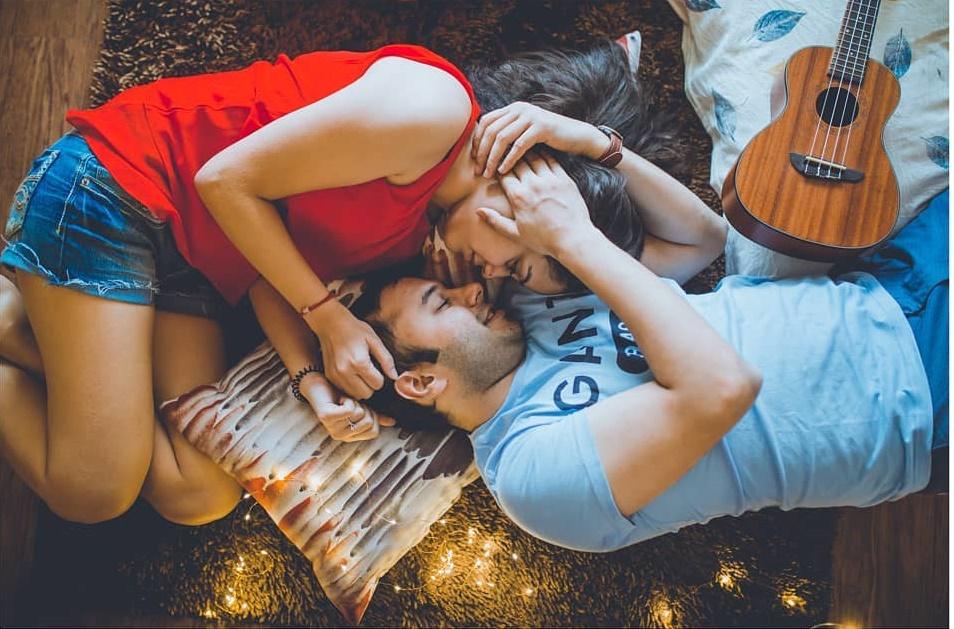 Cliff Dive
Because why not?
Bonfire! Bonfire! Bonfire!
With bare minimum clothes and in the coldest region possible! Just so that things stay interesting!
Traverse the Boundaries and Startle the Stateline!
Have breakfast at home. Have lunch 200 miles away. Have dinner abroad. Sounds interesting, yes?
Date Night Ideas with Husband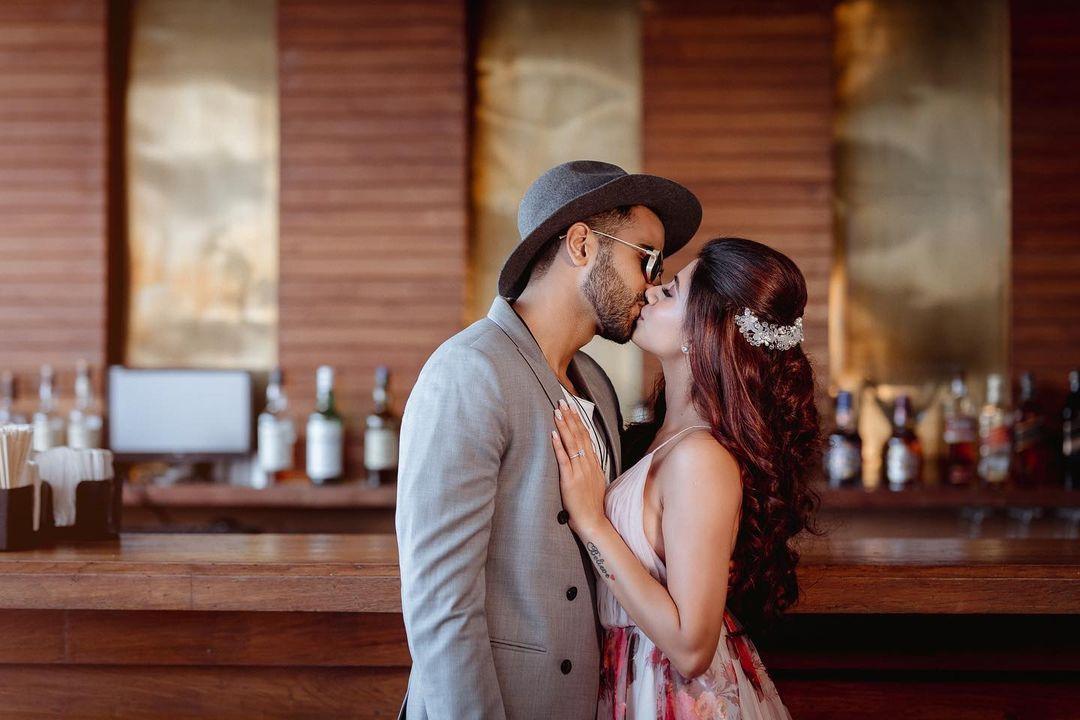 Fitness? Hell Yes!
If you're a health enthusiast, then run a marathon together! Might as well get healthier together and get that bridal body back, right?
Wine Tasting!
No date night idea will ever stand as compete in the absence of this one. Go wine tasting and while you're at it, bounce and jump around over the grapes too. It's FUN!
Picnic Please?
Whether you're heading to a park or even just your backyard, a picnic is a must. It could be a low-cost date or a fancy one after you've raided a grocery store. Take your pick but this date night idea is one of our favourites!
Take Me to A Brewery Please!
Love beer? Why not visit a brewery and share your love with your spouse too? This is pretty much a foolproof date if you ask us.
The Couple Who Works Out Together, Stays Together
Couples that sweat together, stay together. Make that oh so tiring gym sesh less tiring by turning it into a couple date night!
Visit a Museum
Going to a museum is a great date idea. If you love antiques, then this is your cue, ladies!
Mini Road Trip Please?
Well, you don't really need a reason to do this. Any weekend is a good weekend for a road trip. Isn't it?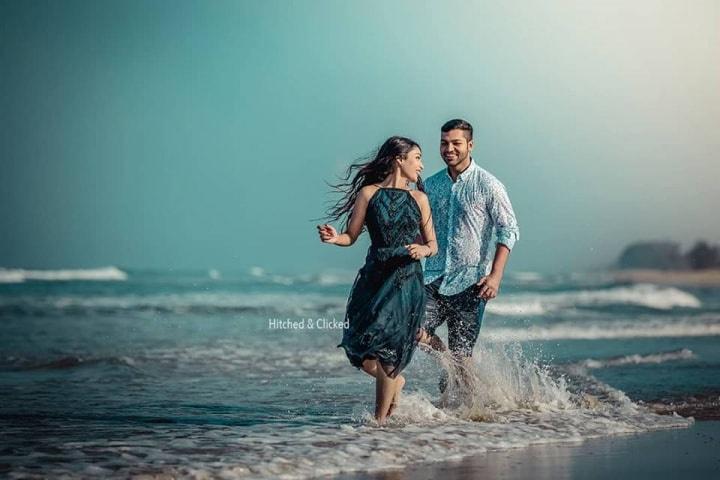 ZZ
Zoo Keeper
Stroll through the local zoo because some animals really are very cute.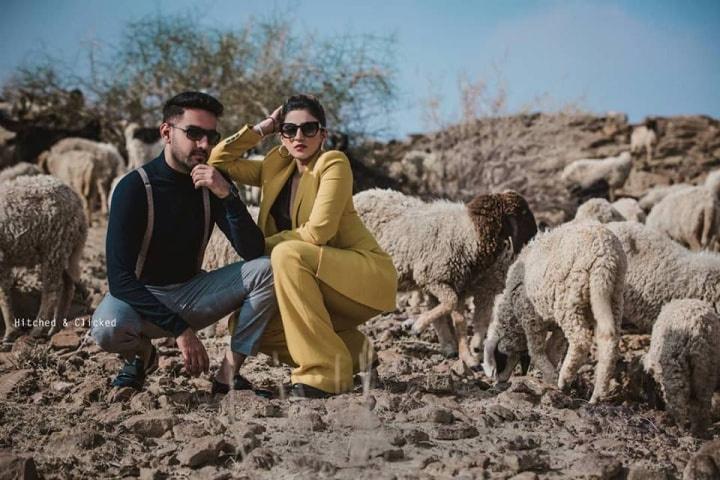 Date Night Ideas at Home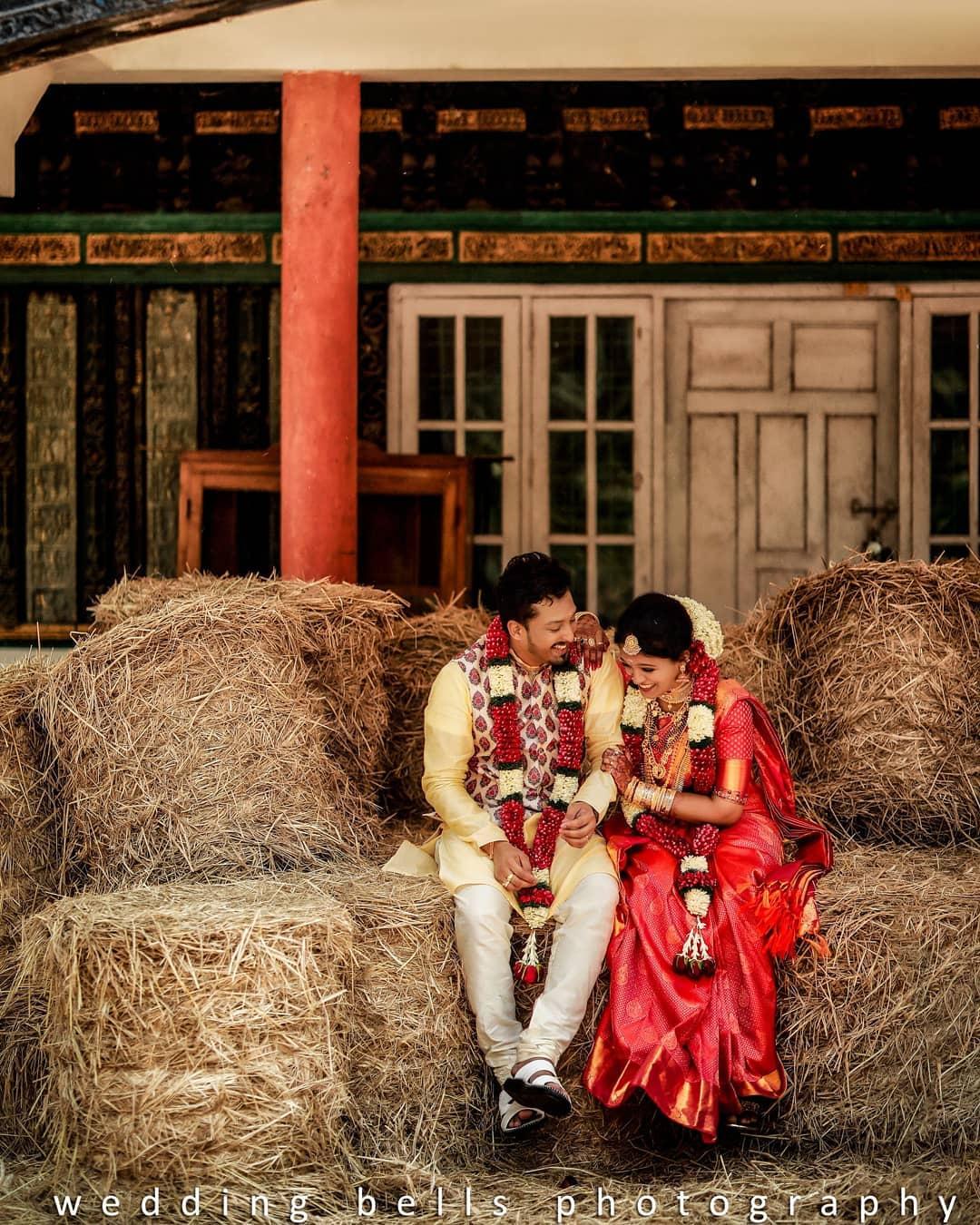 Image Credits - Wedding Bells Photography
Have a Drinking Game: Who Downs More Shots at Once!
Here's a fun date night idea that you can try late night at home. I am sure we all did this back in our college days. Just because now you are married doesn't mean you cannot behave like young adults? So, let your hair down and keep them coming, SHOTS!
Game Night – Every Night!
Get your favourite old-time board game out. A pair of cards, a roll of dice and strip poker me baby! Let the fun roll as you explore this date night idea at home.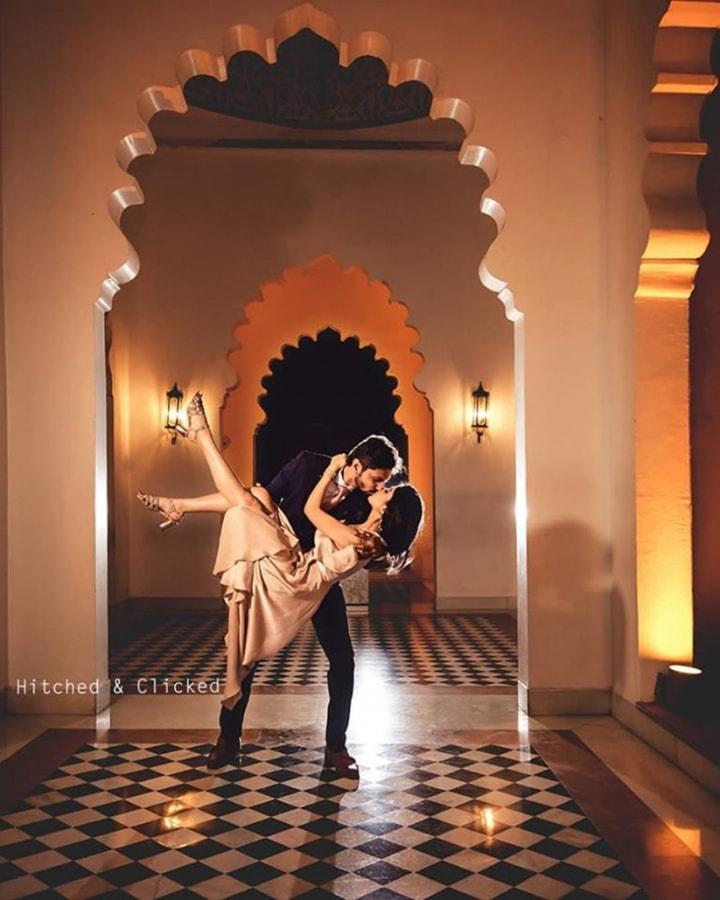 Date Night Ideas Near Me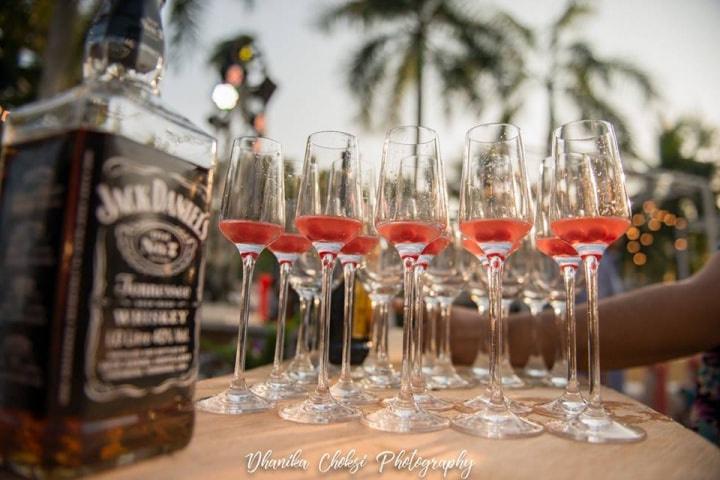 Invest in Some Retail Therapy – It's Really Therapeutic
Head to a thrift store, set a budget, and pick out outfits for each other and splurge! And, then you can judge each other for not knowing or knowing what the other one really likes.
Bowl Me Away!
Is being competitive one of your fortes? Ours too! Challenge him to a game night at a bowling alley and show him how it's done.
Ferris Wheel and Kiss
Sit atop a Ferris wheel and as the wheel reaches its zenith – you seal the deal with a kiss. Oh, so cute!
Hot Air Balloon Ride
One of those classic date night ideas that is hard for anyone to resist.
Best Date Night Ideas for Married Couples at Home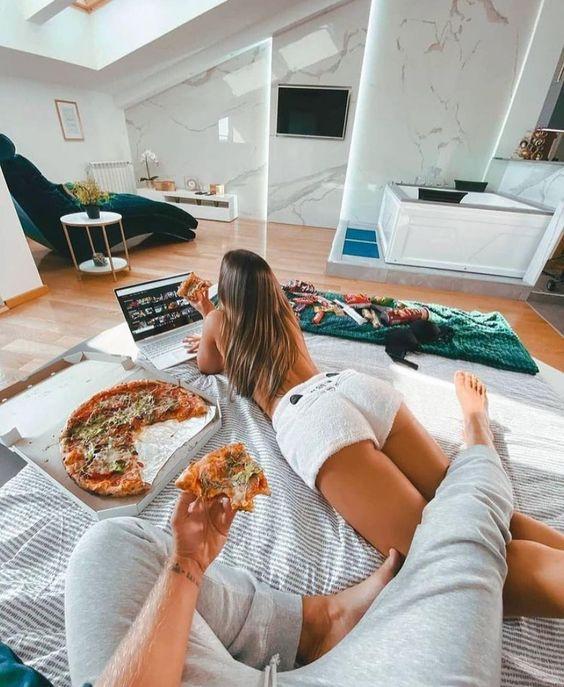 Image Credits-Pinterest
Eat A Dessert-Only Food Course
Just do this and enough said! One of the yummiest date night ideas for married couples!
Redo A Room
To spice things up, go for room decor. You'll be able to change your interiors while also spending some much-deserved ME time. Win-win.
Read?
Read some books while you're chilling and sipping coffee and make it a date night
Netflix and Chill!
Pick a show on Netflix that neither of you have seen and watch a few more episodes than you probably should. Of course, with a bowl of popcorn and some beer!?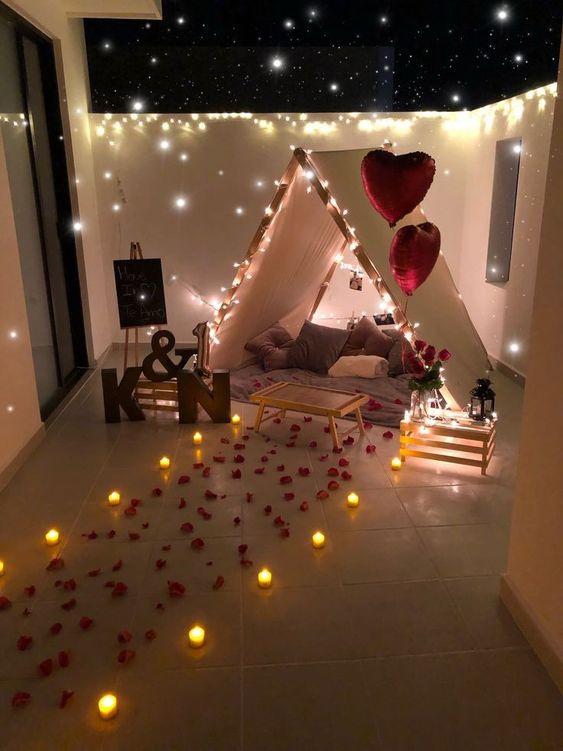 Cook for Him
Spend the entire day cooking some of his favourite dishes and then you can have a rom-com date night in the comfort of your home.
Cook for Her
Spend the entire day cooking some of her favourite dishes and then you can have a rom-com date night in the comfort of your home.
Fine Dine Only!
Well, since you have put up with another for so long, you both quite literally deserve a lavish and luxe dine out. Some a seven-course meal perhaps should do it?
Romantic Date Night Ideas with Husband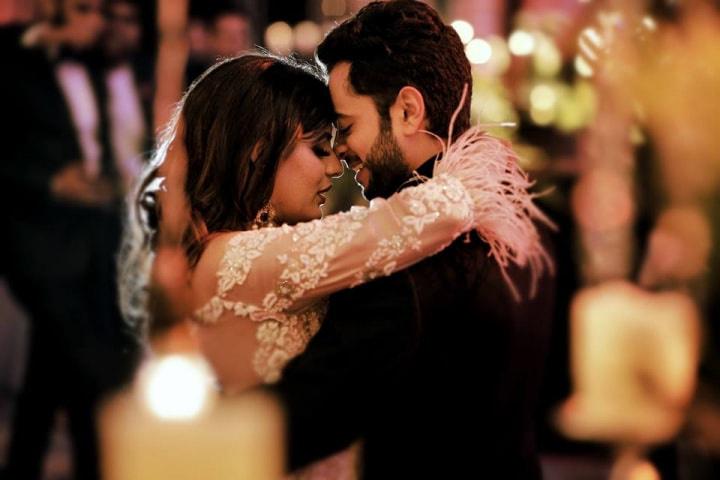 India Gate & Chuskey
One of the old school and extremely cool date night ideas. Hit the road and visit the famous India gate and have some Kaala Khatta Chuskis, please!
Luxe Brunch!
The smell of bacon, charred and grilled cheese and freshly roasted coffee beans? Enough said!
Memory Lane
Visit your school or college and travel back in time.
Water Baby!
If you love water as much as you love your spouse, then hit the rafts baby!
PDA – Public Display of Uber Cute Affection
It's cute but only sometimes! A little PDA will make any night, a date night!
Ride IT!
Own a bullet? Take it out for a spin. Both of you dressed in biker jackets and voila! You'll look like Bonnie and Clyde.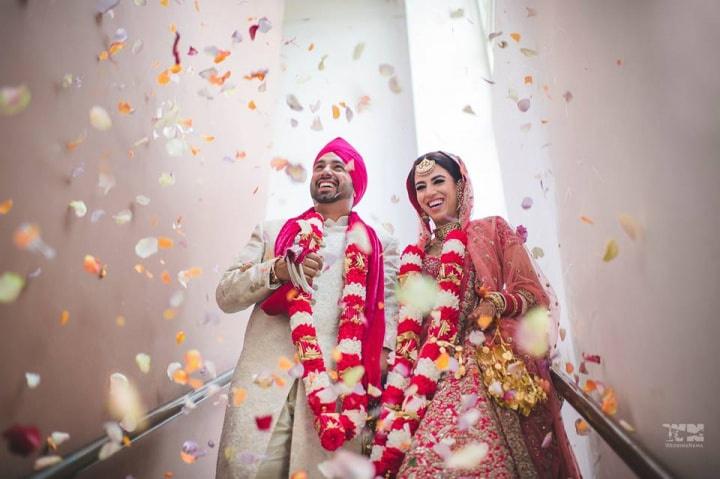 Bucket List!
Have a bucket list? Make it a point that you strike one thing off it every month. Let this be a couple thing – something you do together. And, automatically such moments will turn into some spectacular date night ideas without you knowing it
Movie!
Watch a movie or a few at the theatre with some popcorns and nachos with mayo and salsa.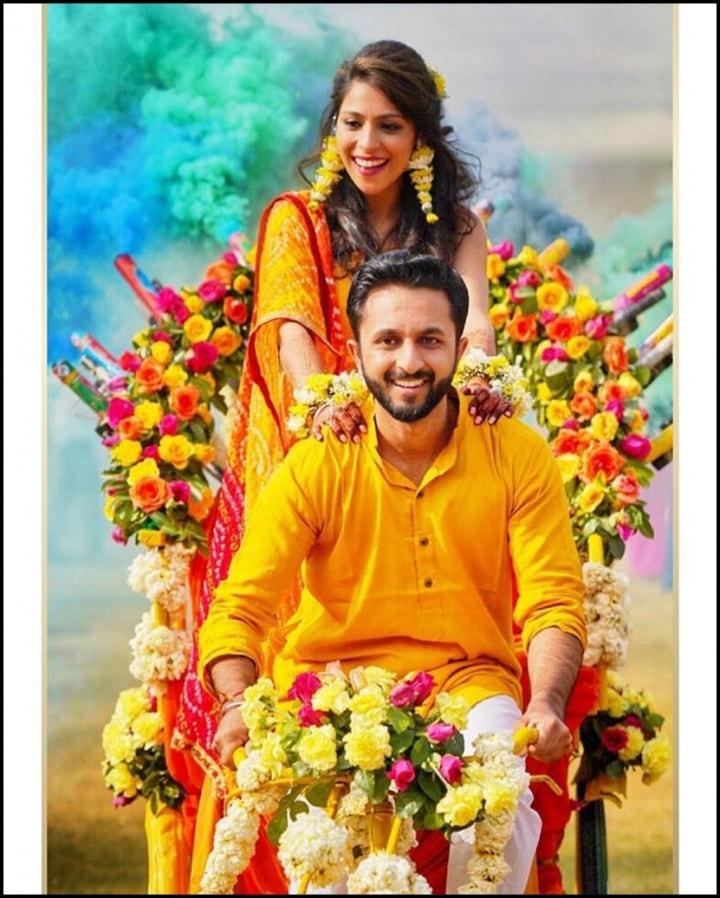 Visit a Theme Park
Themed rides are life! Make this day out into a date out!
Paint Ball
Who wouldn't enjoy having some ammunition? Show him who's the boss with some paintball fun!
Spa
Prepare for the big night by hitting a spa. One of the greatest romantic date night ideas ever!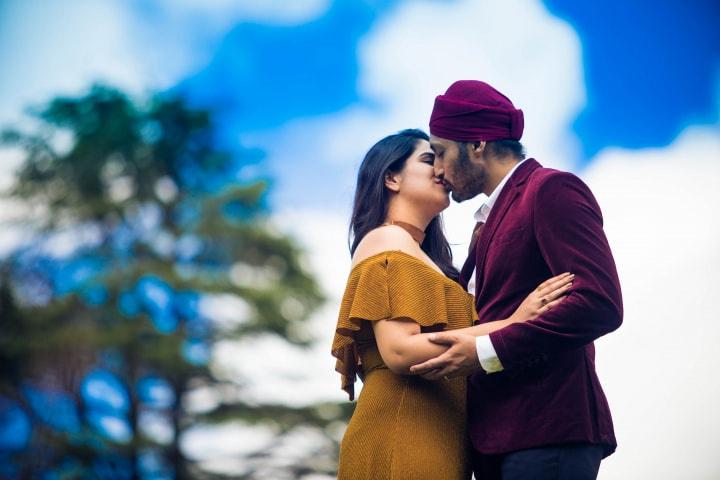 Kiss in The Rain!
Does the forecast call for cloudy skies with a rainy free fall? Awesome! Grab your spouse and bolt towards the door. Lock lips in a passionate embrace that's even sexier than the one Allie (Rachel McAdams) and Noah (Ryan Gosling) had in The Notebook.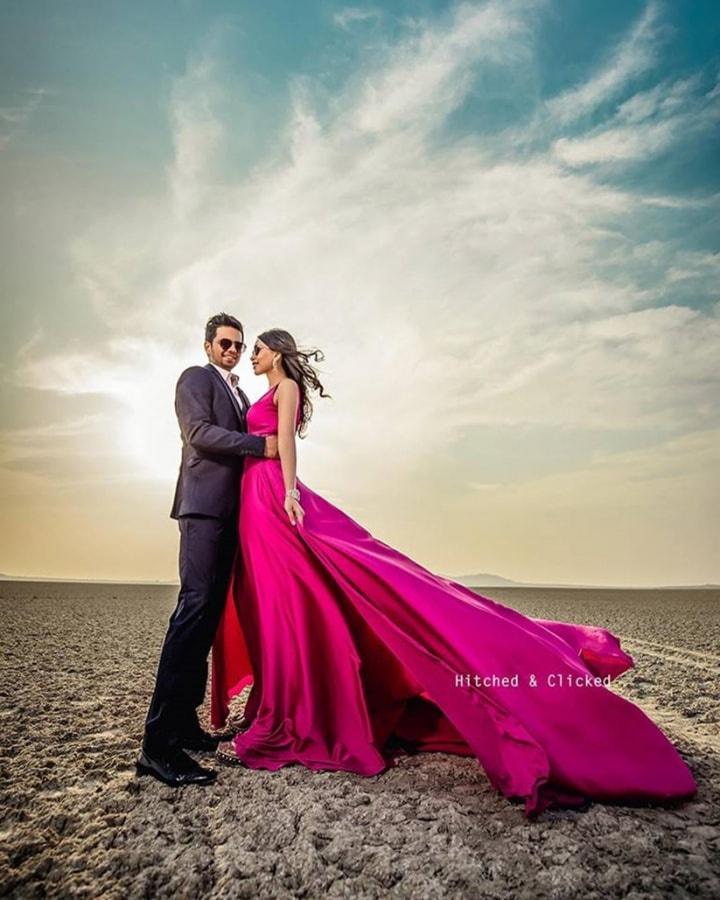 Ice-Skating
You don't have to be an Olympian to have fun when ice skating. Some warm clothes, hot cocoa and you're set!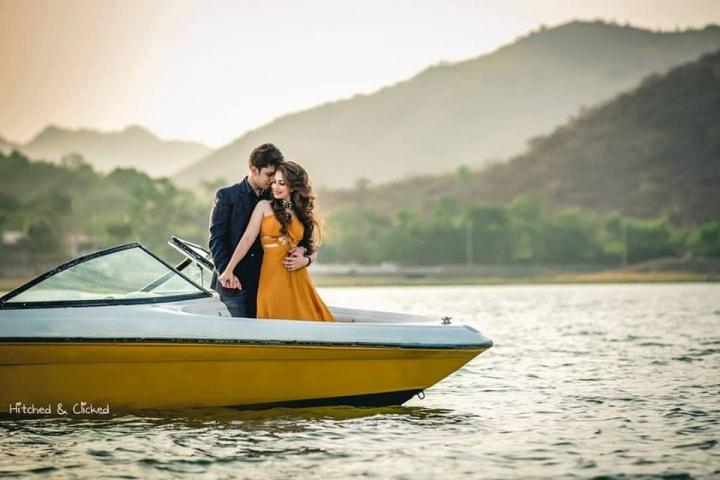 Some Vitamin Sea
A date night or perhaps a few date nights on the beach is a must!
Bhaiyya Ek Aur Gol Gappa Dena!
Cause one can never have too many Gol Gappas.
Date Night Ideas for Parents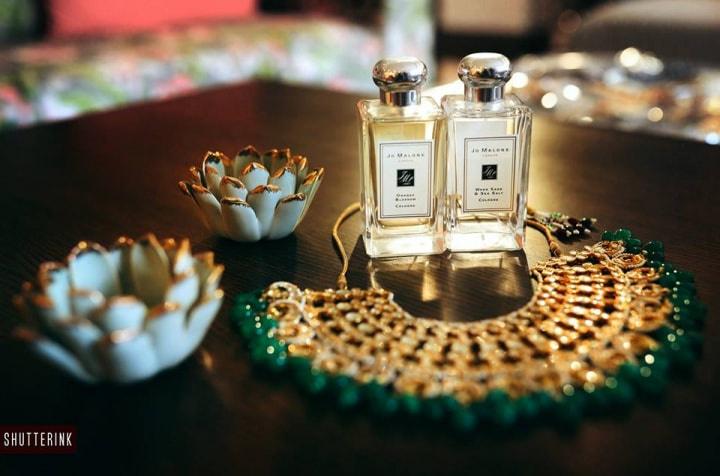 Book a room in a Luxe Hotel
Parent have slogged enough in their lives, now they need something that will pamper them.
Book a Spa Pampering Session
Book a couple manicure and pedicure session for them. Their weary feet and hands deserve a lot
Date Night Ideas for Pregnant Couples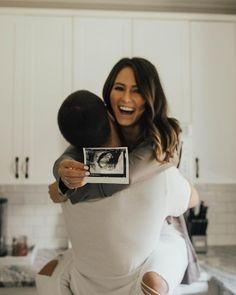 Image Credits-Pinterest
Watch Funny Netflix Series
There is already a whirlwind of hormones inside your body! Take a chill pill break and watch netflix series like Fuller House and make your journey happy and interesting.
Give her a good foot massage
Yes, she has been so much and that knee and leg pain is making her journey miserable. Why don't you give her romantic foot massage from your own hands Believe us - she will love it.
Cool Date Night Ideas in Lockdown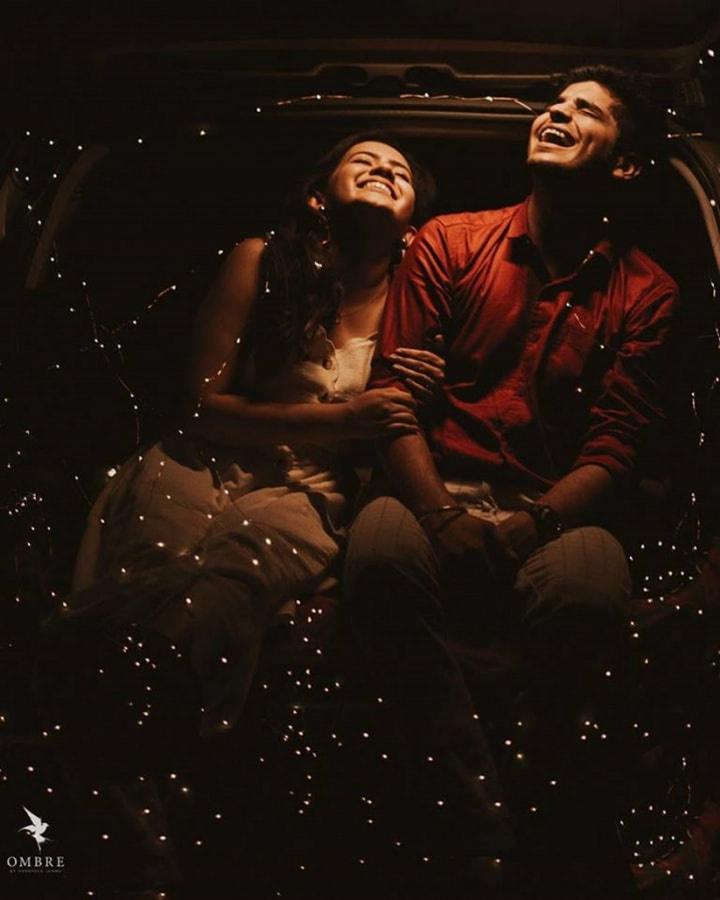 Rise With The Sun
Not all great dates are at night time only even when most of us are nocturnal. Get up early, curl up together, and watch the sunrise with a cup of coffee in hand.
Karaoke Please!
While you are on your karaoke date, don't forget to do a duet. Have a comeback song when she sings 'Put a ring on it' (because one can never have enough diamonds) at the top of her voice.
Dirty Dance Please!
Hit a club and get this party started! Well, quite literally you must!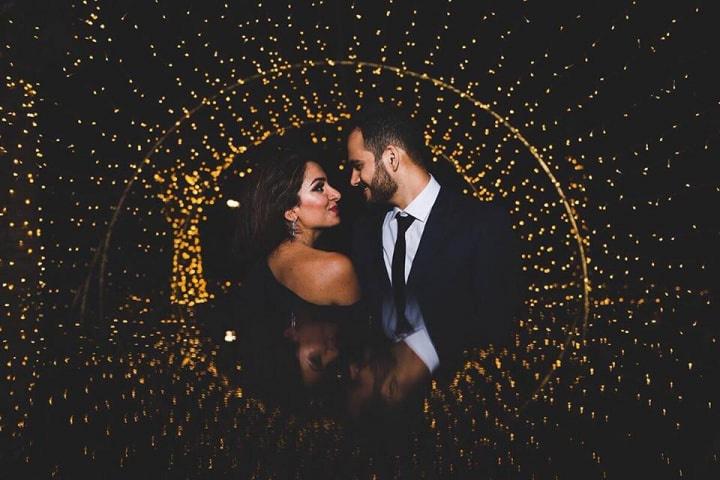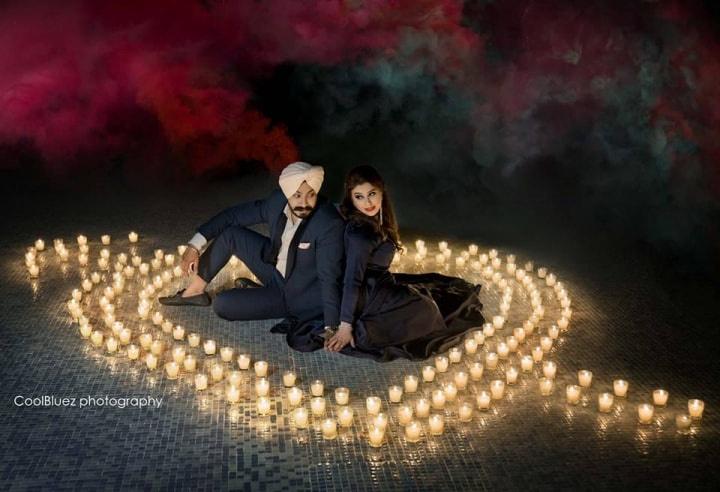 Date Night Gift Ideas For Couples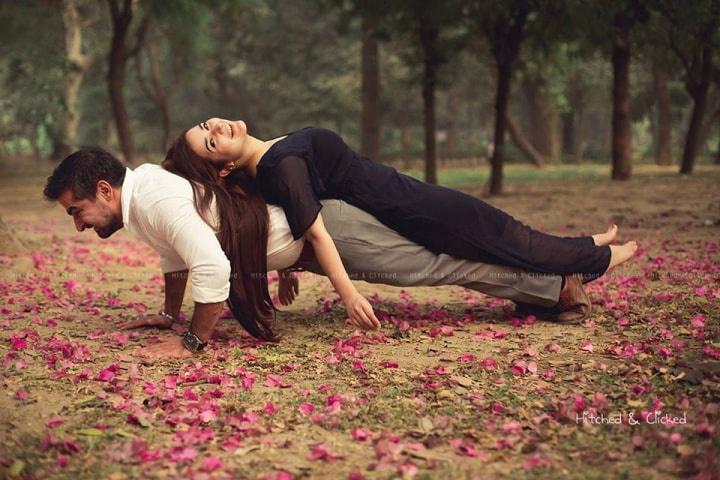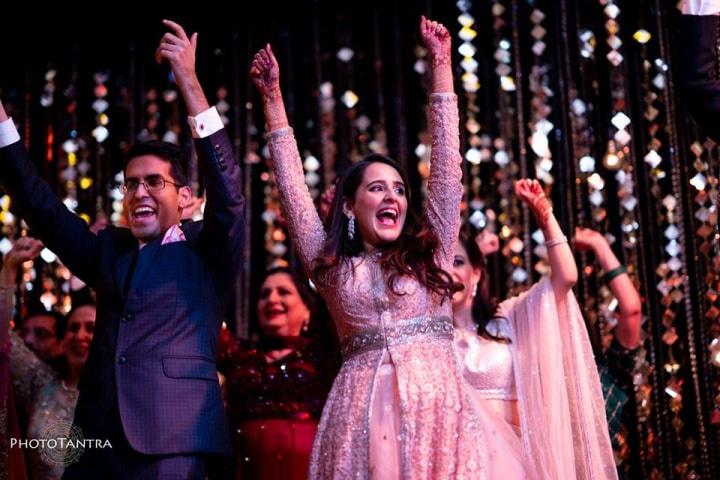 Which one of these cool date night ideas did you relate with the most? Tell us in the comments section!
- With words by Meha Khera