Believe it or not, Valentine's week can be quite taxing when you don't have a plan in place. Now so many things could lead to that – the two of you are in different time zones or have insanely hectic work schedules or simply the fact that your creative juices are not flowing. But let's jump to the point, you cannot surpass it.
So, what is the easiest way to make your babe feel special when you're in such a situation? Gifting! But not just any other thing you find in a random gift shop. Gift her something meaningful and cherishable. Again fret not, we've done the homework for you. We have something in store for every kind of woman.
Hurry, dive right into this wonderful list of gifting options cuz the clock's ticking!
Skincare & Makeup
Boys, you can never go wrong with gifting your girl the right makeup and skincare essentials. But before picking this as one the gifting options, make sure you know her skincare routine and her preferences well.
Some of our favourite options:
Forest Essentials Eternal Love Giftbox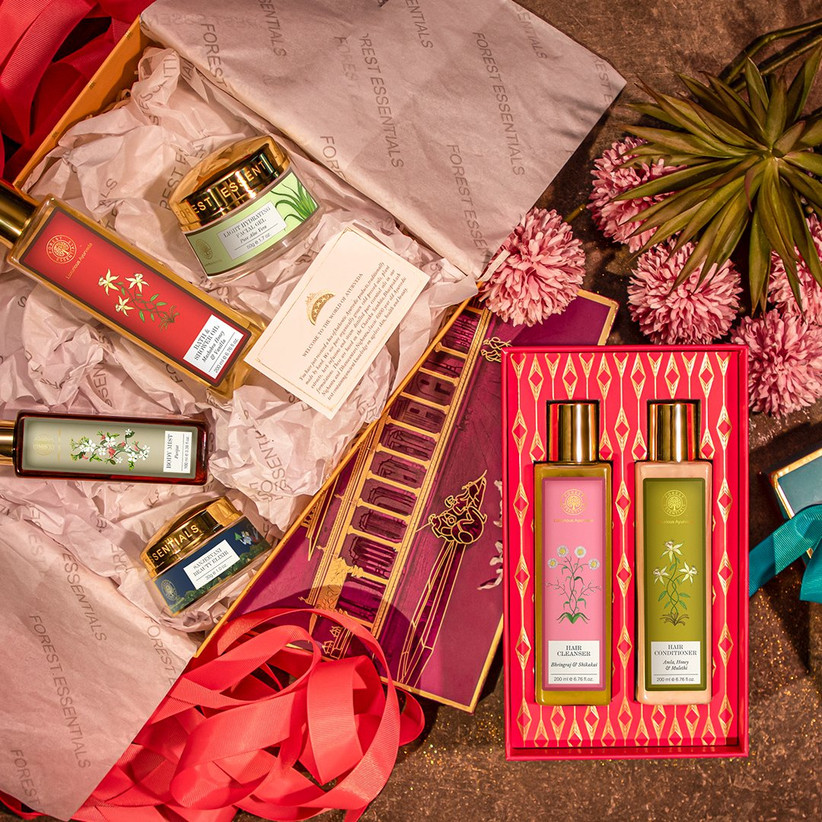 Image Courtesy: Forest Essentials
Enchant her senses with the carefully curated gift box the 'Eternal Love' Gift box which includes a selection of body care essentials with a Rose Body Cream, a Rose Body Mist and two heart-shaped sugar soaps, all infused with the seductive and heavenly aroma rose makes the perfect gift for her.
The Body Shop Milk & Honey Luxury Set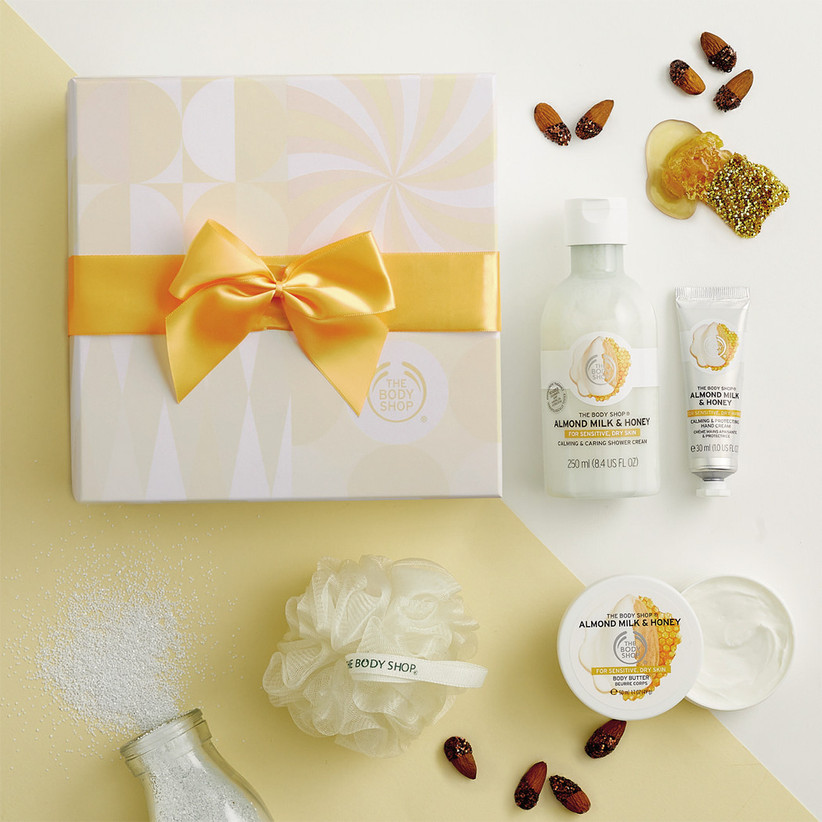 Image Courtesy: The Body Shop
This Valentine's day celebrate love by pampering your girl with The Body Shop beautilicious gift hampers. With an embracing range of splendid and precious beauty range of skincare, body care, hair care, bath & body and fragrances, their collection is perfect for your beauty-obsessed woman.
Bouquet of Scents from Bath & Body Works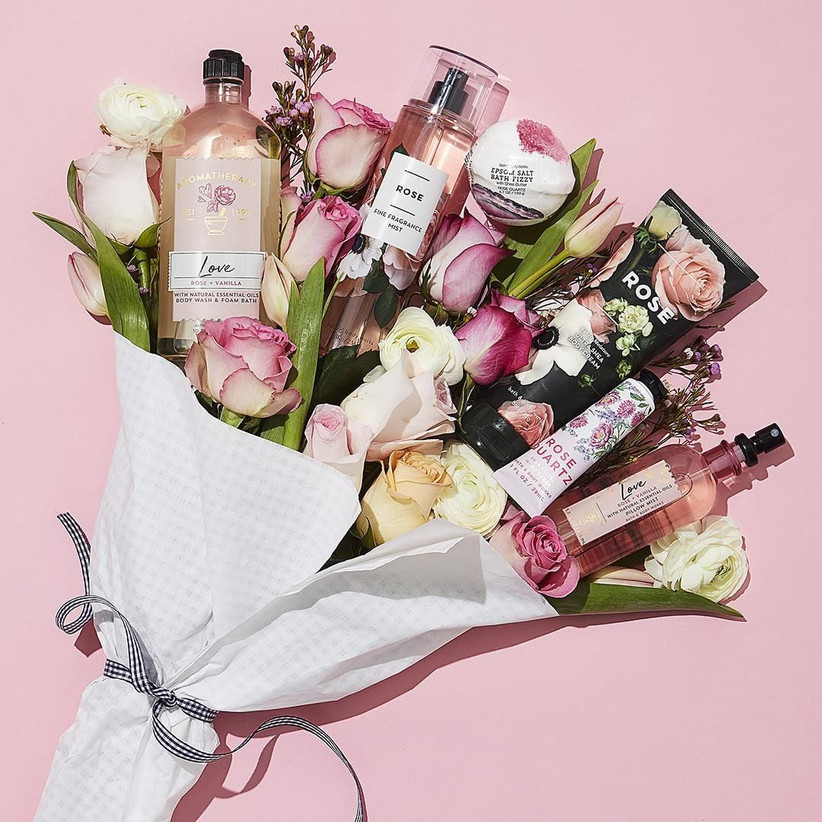 Image Courtesy: Bath & Body Works
Curate a personalised ready-to-give gift set that has notes of airy rose water blended with jasmine petals & creamy musk to help calm the senses encouraging them to relax and ultimately feel energetic. Because of course this day of love is meant to celebrate the romantic vibe.
Trending Beauty Gadgets
If your girl is a hoarder of things that hold a lot of meaning, you know she's not hard to please. We suggest you gift her something that she will use regularly and think of you with each use.
Some of our favourite options:
Dyson Supersonic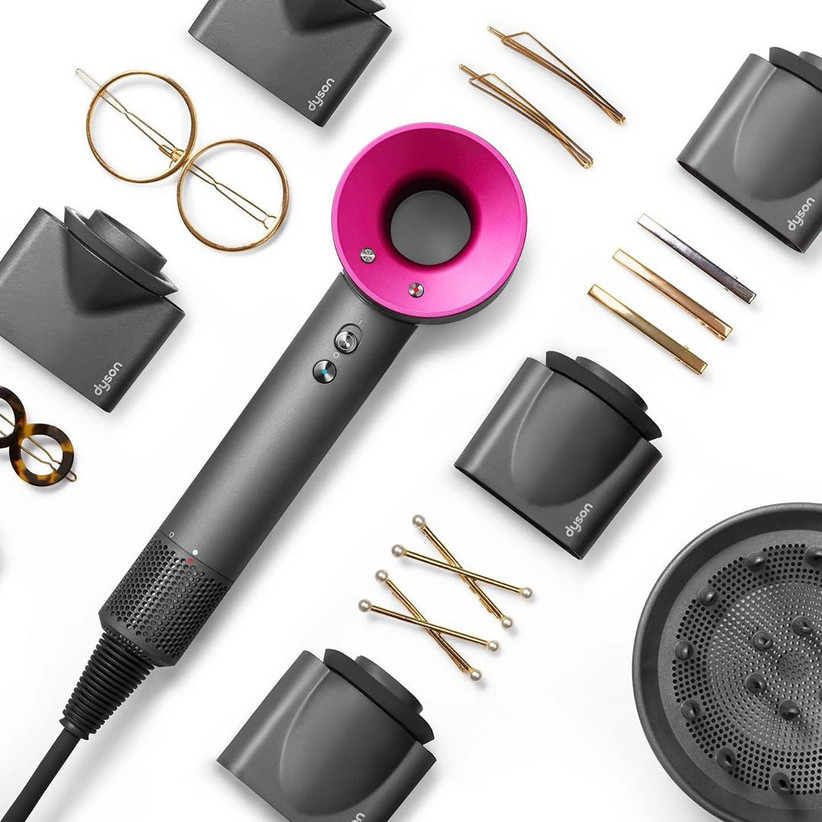 Image Courtesy: Dyson India
The Dyson supersonic is THE beauty gadget every woman needs and there's nothing better than her man gifting her this oh-so-valuable gadget. If she didn't get date-ready with Dyson supersonic, is she even date-ready? We can vouch for that she will jump out of joy seeing this beauteous product lying in her dressing. Don't forget to add a little note along with it. The best part is you'll see yourself stealing it a lot too, yes, it's that good!
Jade Beauty Roller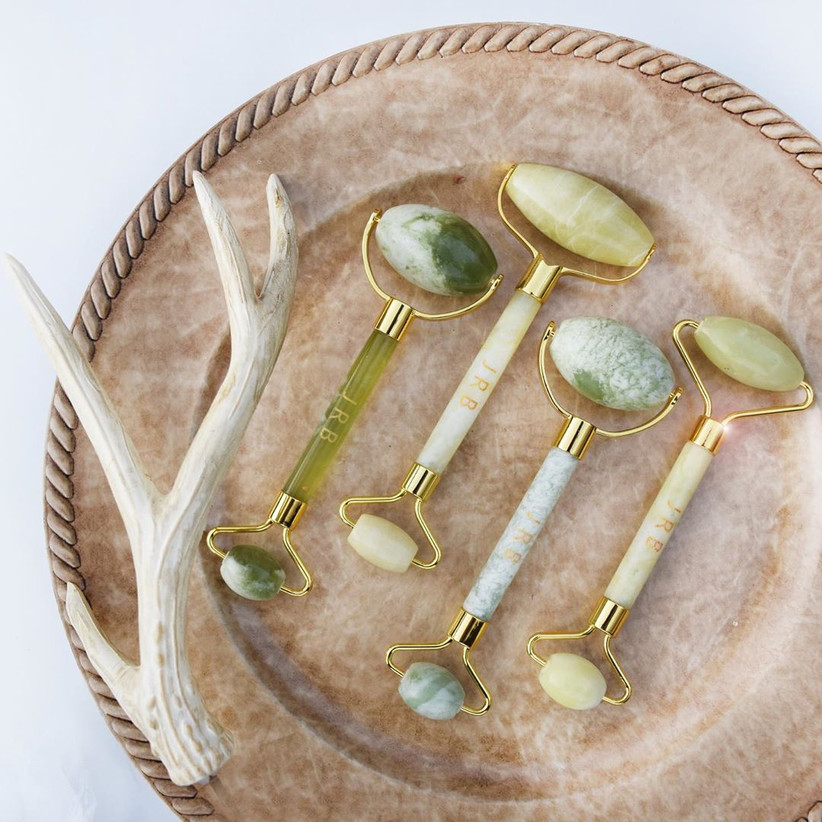 Image Courtesy: Jade Roller Beauty
Now we know these gadgets may seem like alien things to you but believe us, these are the hottest makeup tools every millennial woman needs in her vanity. These heavy-duty Jade rollers leverage in sculpting your cheekbones and defining your jawline which is indeed a blissful and relaxing experience. This tool does the job of practising a facial workout to help maintain a naturally sculpted face structure.
Baubles
Dainty trinkets are every woman's fancy and she'll never fall short of hoarding more and more of baubles in her jewellery box. So, surprise her with some chunky or delicate piece of bauble which she will actually wear and flaunt proudly.
Some of our favourite options:
Classics from Outhouse's signature collection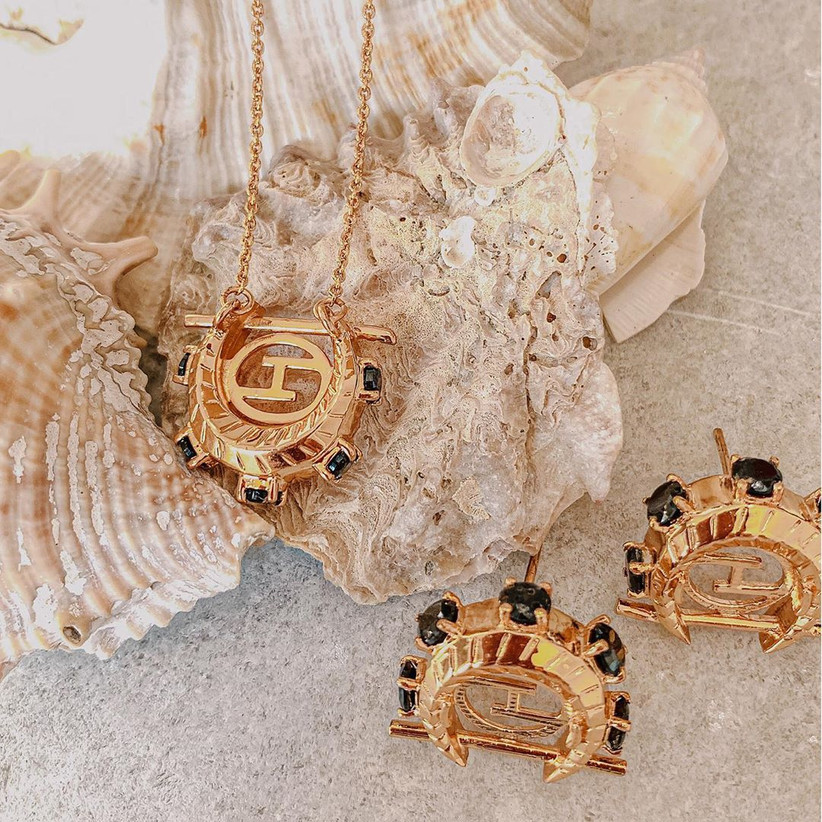 If your girl is a jewellery junkie, you have to gift her something from the signature collected curated by Outhouse jewellery. Their baubles are trendy, edgy and super chic. So invest in a pair of earrings and pendant set from this hep brand in town and watch her eyes twinkle with love.
Beautiful Cocktail ring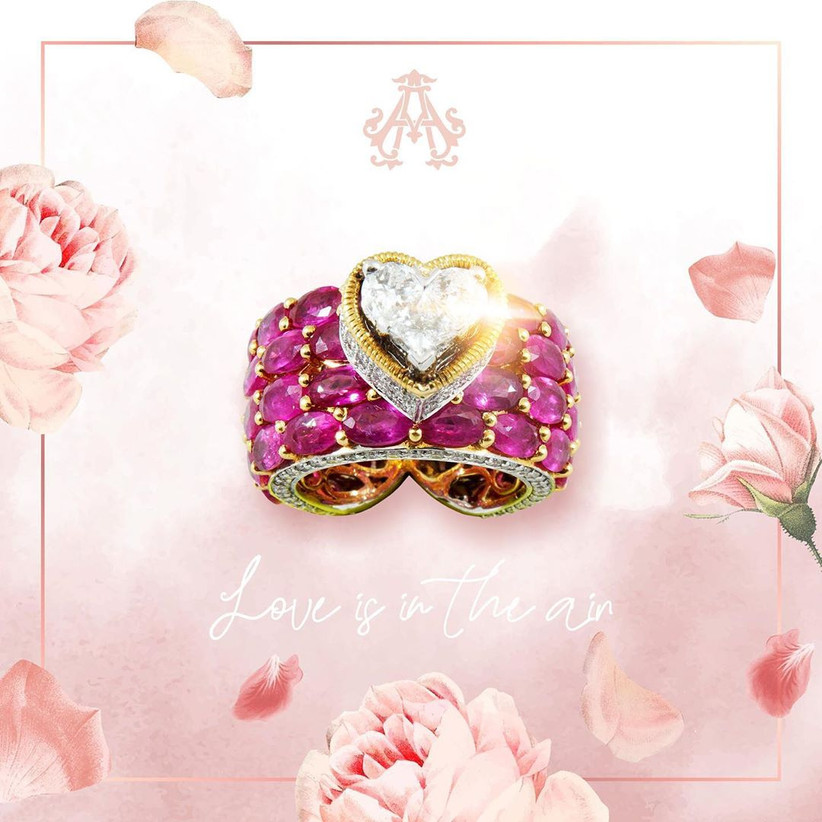 Image Courtesy: Archana Aggarwal Jewellery
Rings will always hold a place very dear in a woman's heart and nothing can compare the happiness your woman will experience when she opens her Valentine's presents and find a stunning cocktail ring in it. This cocktail ring is from the stunning collection of jewellery designer Archana Aggarwal.
Accessories
As you would have known by now, accessories are a very crucial part of a woman wardrobe and her daily look; she will never have enough accessories, trust us! If you know her style (which, you should), nothing like it or if you don't (Tch Tch) ring up her best friend and take deets, man. Sweep her off her feet by gifting her something she would have never thought you would.
Some of our favourite options:
Luxury handbag by Chloé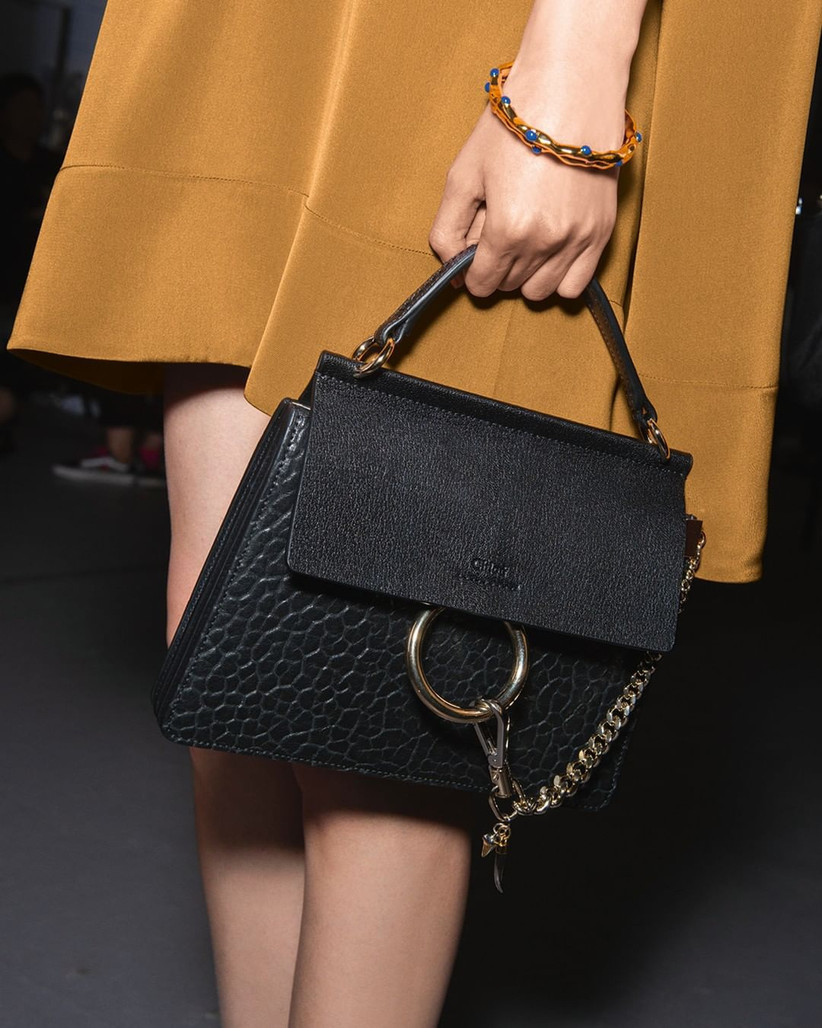 Image Courtesy: Chloe
Shopping for handbags is almost every woman's guilty pleasure and there's no denying there. A classic black handbag alone has the potential to make a simple outfit look like a million bucks without having to put much effort.
Pair of Heels from Jimmy Choo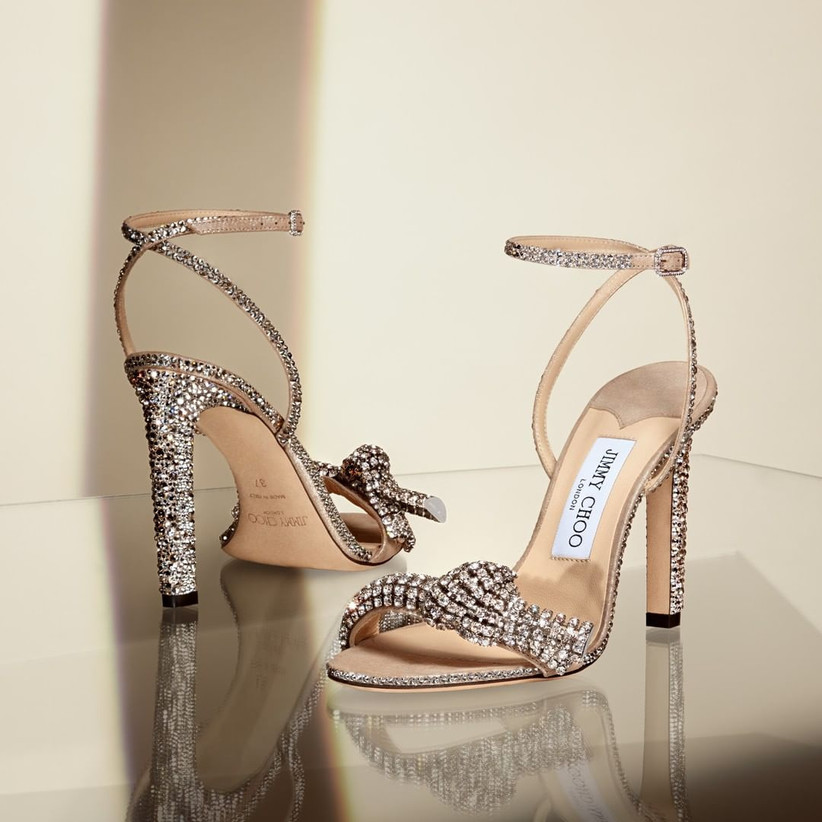 Image Courtesy: Jimmy Choo
Take this V-day as an opportunity to spoil your lover girl and gift her a sparkling pair of Jimmy Choos and see her lose her mind to sheer awe. A pair of Jimmy Choos is every woman's fancy and therefore, you will never go wrong when gifting these babies to your woman.
Classic Watch by Daniel Wellington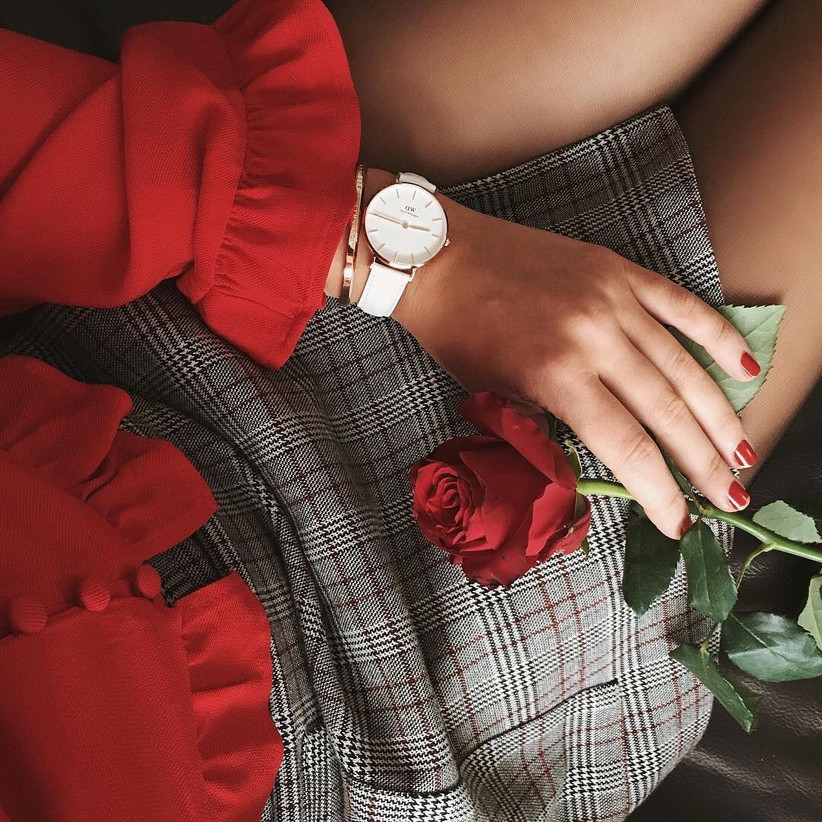 Image Courtesy: Daniel Wellington
A classic watch is a must-have if your lady love is a power dresser. The collection from Daniel Wellington makes it an ideal option for the working woman who does not compromise with her style, no matter what!
Simple Soulful Treats
Never underestimate the power of the smallest gestures like delivering a bunch of her favourite flowers or ordering that loaded strawberry cake she devours. Take her on a romantic candle-lit dinner or a brunch date at her favourite restaurant and watch her blush her cheeks out in love.
Some of our favourite options:
Flower box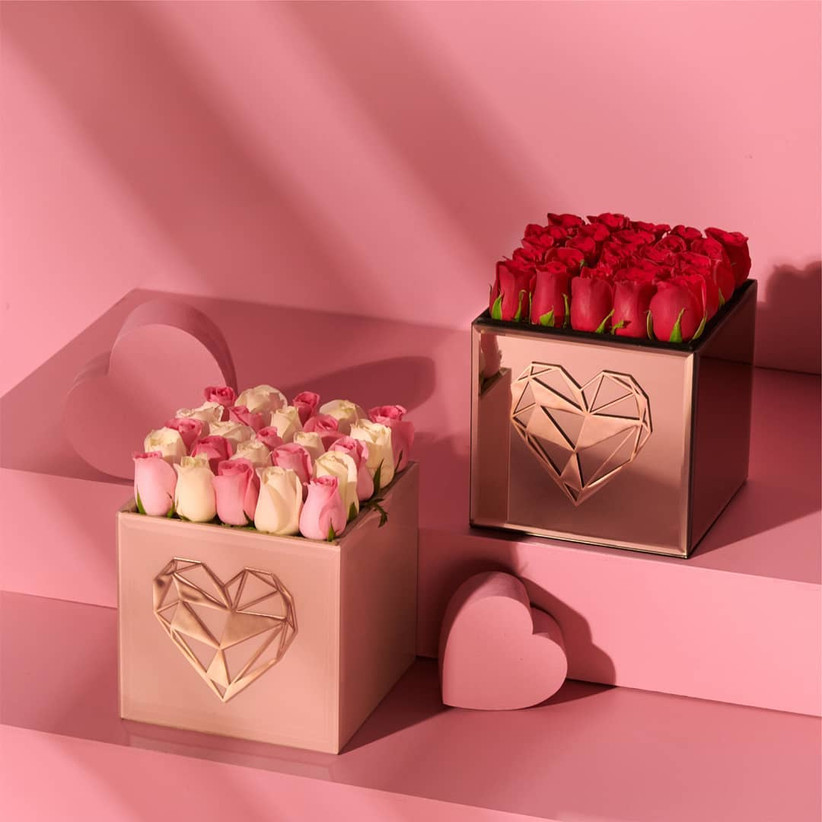 Image Courtesy: Fiorella
Dating or married to a flower child? These romantic flower boxes from Fiorella could be your best bet to impress your lady love. Check out their limited edition Valentine's collection and book a flower box for your bae right away.
Strawberry Cake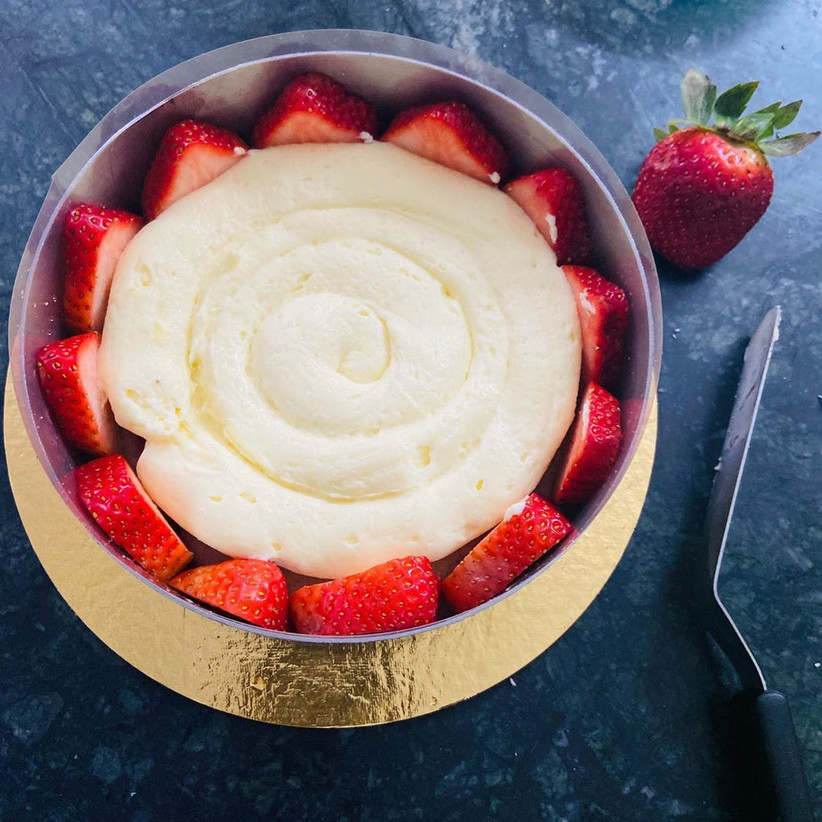 Image Courtesy: Tuileries Patisserie
The celebrations of a romantic day like Valentine's day is incomplete without a rich, scrumptious strawberry cake. This seasonal Frasier cake by Delhi-based baker, Tuileries Patisserie is one of the most delectable cakes you'll get your hands on.
Weekend Staycation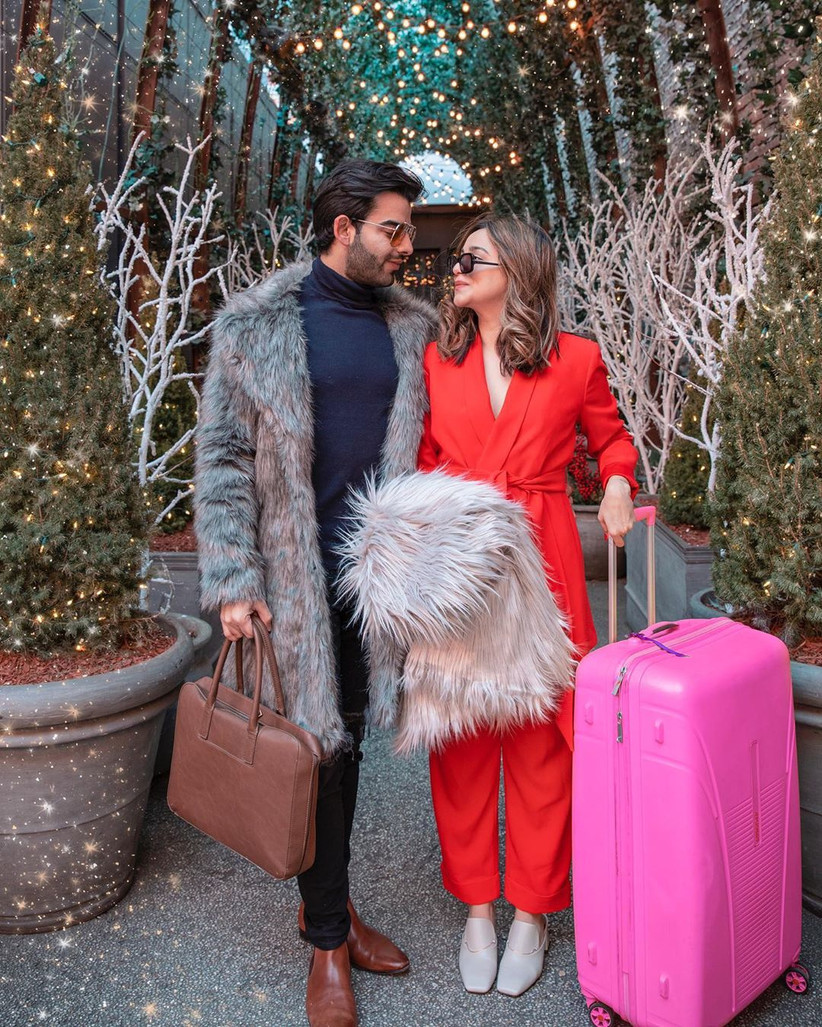 Image Courtesy: Komal Matta Kapoor
Boys, make use of the long weekend opportunity and take your beau on a long, romantic drive for a weekend staycation to a nearby harbour. Book a relaxing spa session in the Anandas or simply lounge around in your pyjamas watching the sunrise and sunsets together, wrapped in each other's arms.
With this, we come to an end of this exhaustive list of options you can gift your woman and which are also very easily available online or at a shopping mall. So hurry up and plan that perfect V-day with the perfect gift for your bae. Everything else can wait, but love cannot! Remember, it's not the gift that matters, it's the gesture that counts. Luxury or basic, pick the right gift for her to make this V-day super special and memorable for the two of you.
Finalised the perfect Valentine's day gift for her? Share with us in the comments below!