50+ Beautiful Father's Day Quotes for the First Man in Your Life
Fathers are your first ever role models in life. So, here are some touching Father's Day Quotes you could use to express how you really feel.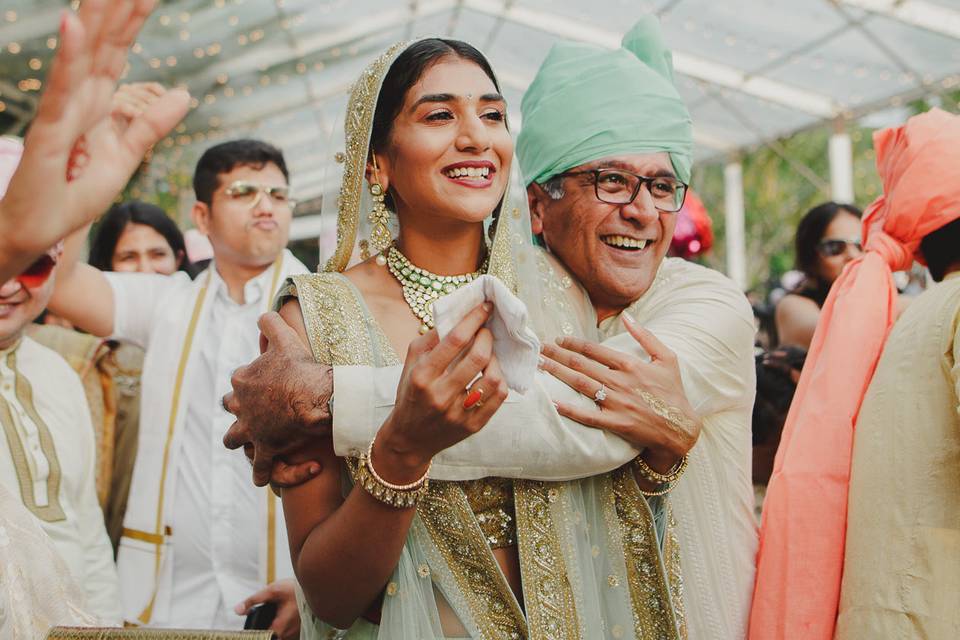 After all those special experiential gifts on Mother's day, it's time to let the first man in your life know about your true feelings. Before you decide on your Father's day gifts and cards, it's important to pay attention to how you would articulate your feelings. And it's not about a single day, it's a lifelong message that you want to share with your dad who's been a role model, a strong foundation in your life.
We have put together some beautiful Father's Day Quotes for you, that will help you share a special message with your dearest dad. Write them down, memorise the lines or just add them to your own words...make this Father's Day extra special for the both of you!
Emotional Father's Day Quotes from Daughter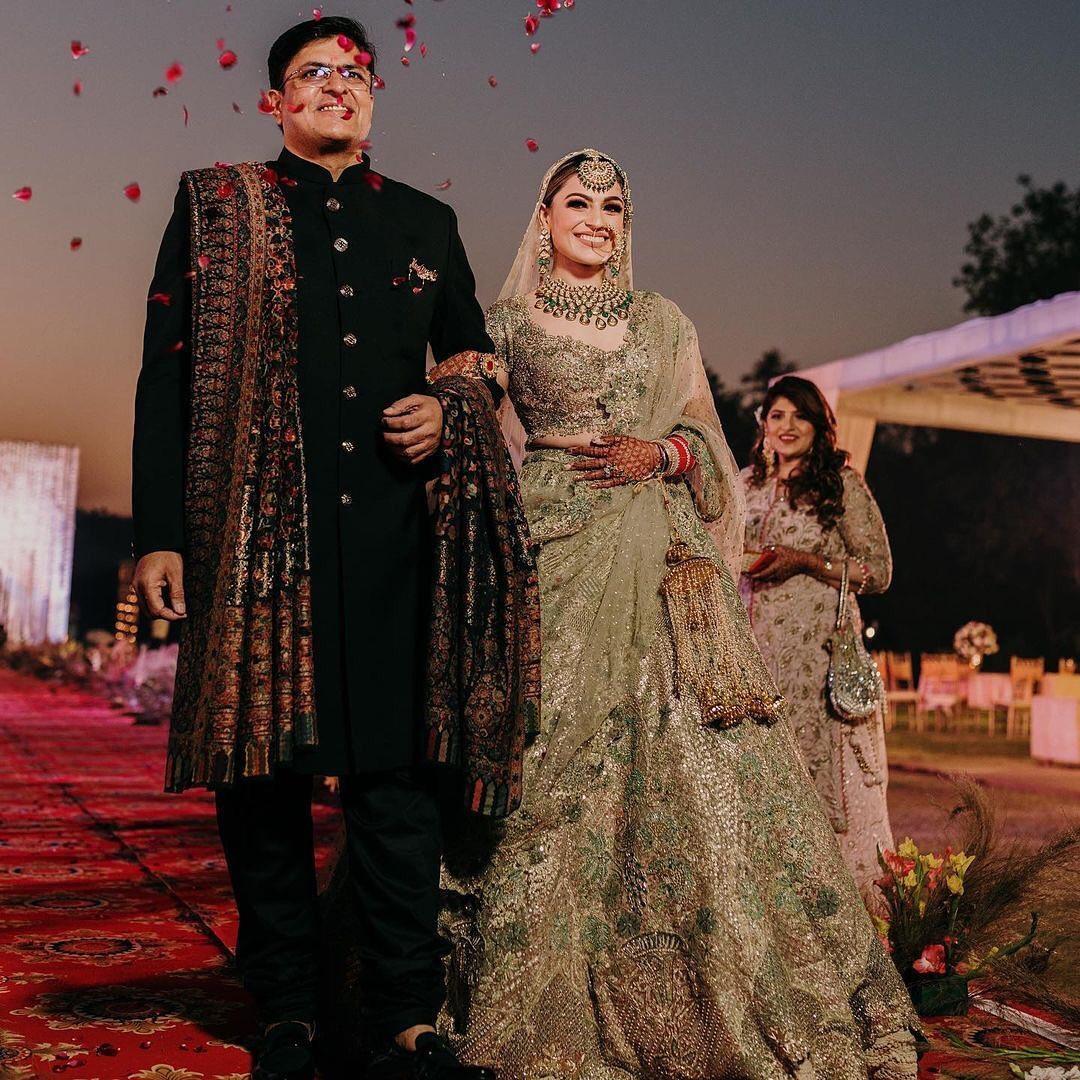 If your father doesn't shy away from expressing his feelings and getting all emotional with the mere mention of your upcoming Vidaai ceremony, here are some apt Father's Day quotes you must try using on his card:
"Whenever I fell down, you were there to help me up. Whenever I cried, you wiped off my tears. Whenever I messed up, you said, "it's okay". Thank you Dad for all the smiles, tears, and hugs. Because that's what made me the woman I am today!"
"Every day since forever, you've forgiven my mistakes. If there is one person I know I can always come back to, it's you. Because you're the strongest pillar of hope, love, and compassion I'll ever know in life. Happy Father's Day papa...and thank you for teaching me through your actions."
"You said, "no gifts, no cards". So, here I am telling you face to face. There hasn't been a single day when you didn't make me feel loved. Not a single moment when you didn't make me feel special. Happy Father's Day, Papa!"
"They say, 'A father doesn't tell you that he loves you. He shows you.' Thank you for always showing me how much you love and care for me through the little things you do. Happy Father's Day, Appa."
"A daughter's first love, Papa, no words can do justice to the way I feel for you. Thank you for always being there for me, Happy Father's Day."
"You are my everything. Be it fixing my tricycle wheels, or healing my scraped knees, from bringing me ice cream after my first breakup to walking me down the aisle - there can never be another you. Happy Father's Day, Baba."
"For all the times you have picked from school or dropped me at a friend's party. For all the times that you held my hand when I was scared. For all the times when you celebrated my insignificant wins. Happy Father's Day dad, you're my hero."
Read More - Take Inspiration From These 6 Meaningful Father's Day Ideas
Funny Fathers Day Quotes from Daughter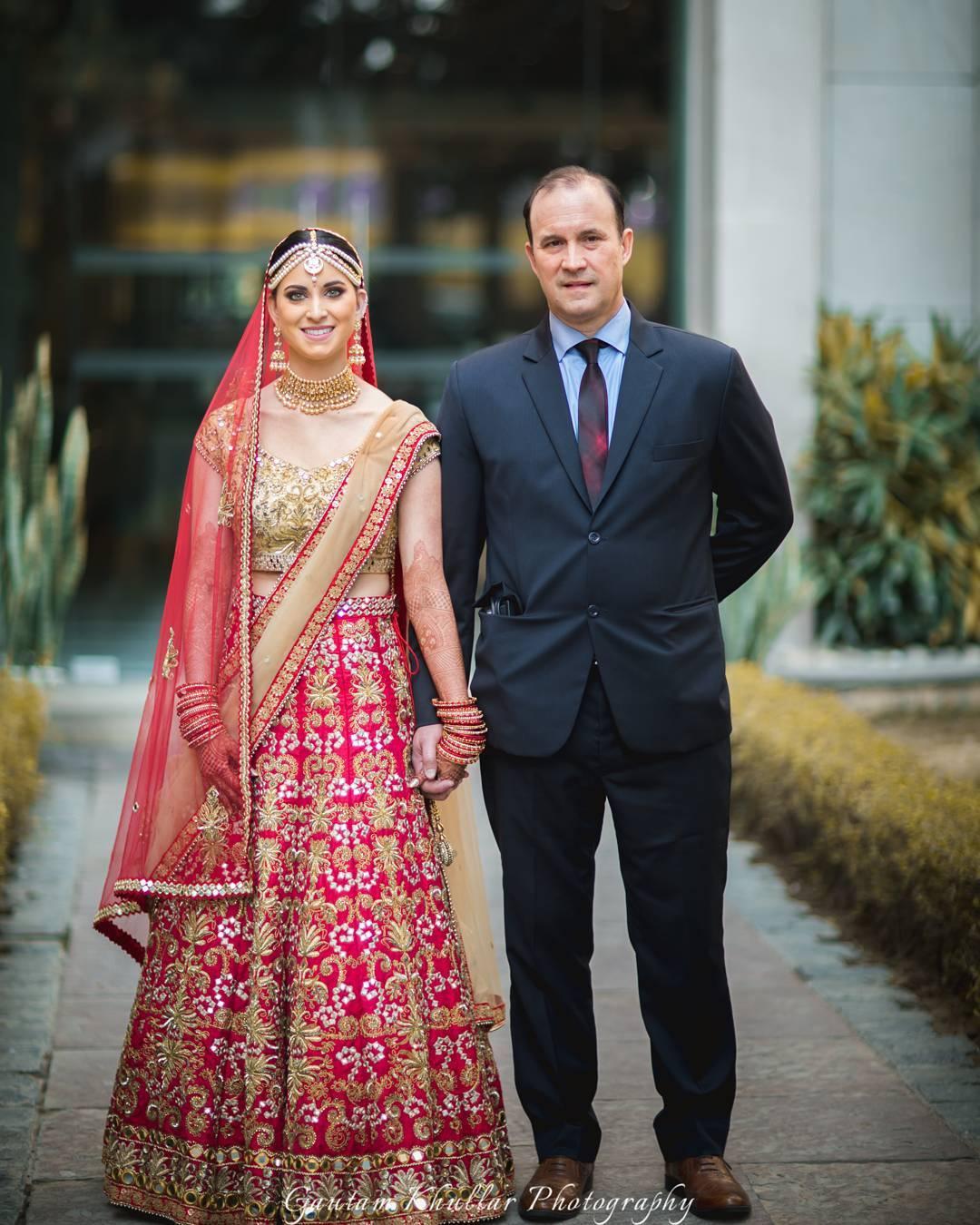 Some fathers never let you pass a day without making jokes. Even if those are the lamest ones, it always cracks you up! So here are some Father's Day quotes, especially for the funny bone fathers:
"No matter how lame your jokes are; no matter how many times I felt like disappearing when you make them in front of my friends; no matter how much it annoys Mom...I don't want to live a single day without them! Your humour is what makes my life bright & breezy! Happy Father's Day Mr Funny bones!"
"I know it was you who stole the extra chocolate from the fridge. And you know it was I, who finished the last bowl of ice cream! This Father's Day, let's make a pact of having each other's backs...like always! Because we all need sidekicks...and I love being yours! Happy Father's Day...my partner in crimes!"
"Every other dad I know talks about investments and politics with their kids; you watch cartoons and play Play Station with me. You taught me how to keep the child inside me alive. Thank you for not being the grown up in the house. Thank you for being the coolest dad!"
"I tell myself, 'Thank god dad taught me how to change a flat tyre' - every day. I love you Dad, Happy Father's Day."
"I hated you for leaving me gasping for air in the middle of the pool when I was 5, but I do realise now that no matter how much I talk, I can never teach people what you taught me in that 1 hour. Happy Father's Day, old man."
"You have been the thermostat in my life - setting the temperature of the situations. You have been the Google Map in my life - showing the right path all the time. You have also been my one and only - happy Father's day papa!"
"Dads are the weirdest - like when I stepped on my wedding dress and fell flat on my face, my father picked me up, dusted me, patted me on the back and said,'Don't worry you will do better next time.' Happy father's day to all the cool dads out there!"
Read More - A List of Unique Father's Day Gifts to Pick the Perfect One
Doting Father's Day Quotes from Daughter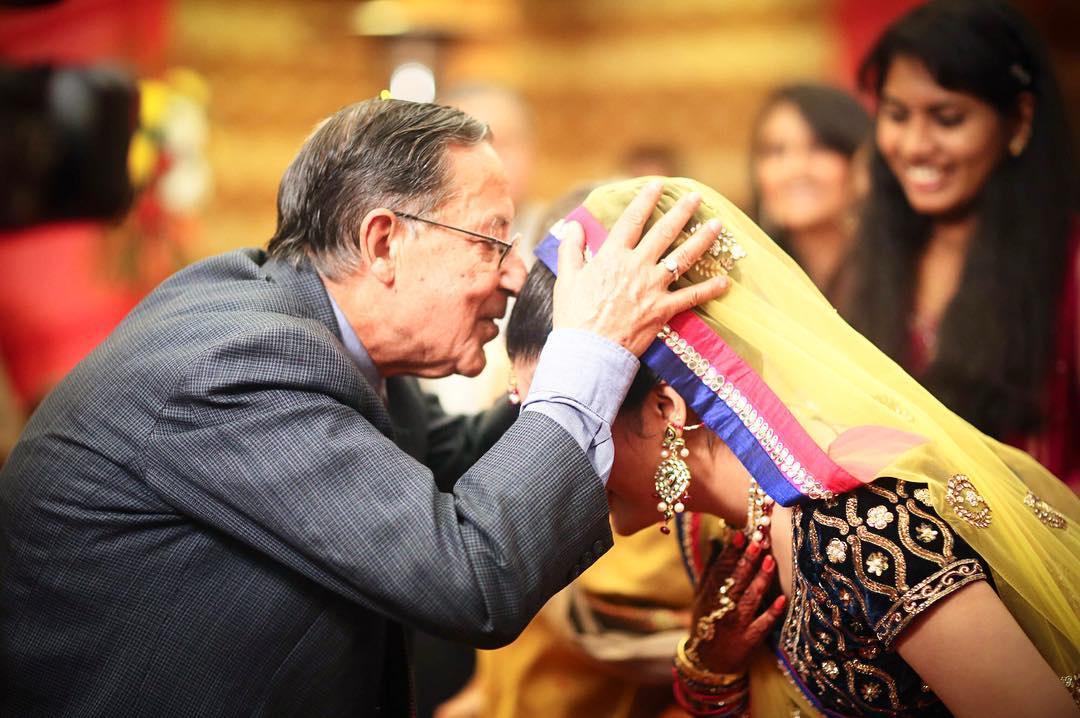 Some fathers just can't fathom their kids having grown up! You will always be their little prince and princess forever. Here are some Father's Day quotes for such adorably doting fathers:
"I love it when sometimes you forget that I'm not five anymore and hold my hand while crossing the road. You make me feel safe. Like in the end, everything will be alright. Love you my hero, and Happy Father's Day!"
"When it rains, you're our umbrella; when there is a storm, you take us under your huge wings; when there are dark times, you light the candle in our lives; You're our superhero, you're the one and only saviour! Happy Father's Day to our ultimate protector!"
"When the world seemed to close down upon me and my shoulders got heavy in a strange city, thank you for being my SOS call. Happy Father's Day."
"Remember the time you forgot my birthday? And that time you forgot all your worries to stand by me in my struggles? Thank you for being both - the reason for my annoyance and the reason behind my strength Baba. Happy Father's day."
"I honestly have no idea what life would be if you did not hold my hand at every step. Though you never say it out loud, thank you for loving me like there is no tomorrow. I love you right back, Happy Father's Day dad."
"Can we start having more celebrations around fathers? Because just one day can never do justice to the man who means my world. But until then, Happy Father's Day Papa."
Read More: A List of the Best Father-daughter Dance Songs of All Times
Inspirational Father's day quotes from Daughter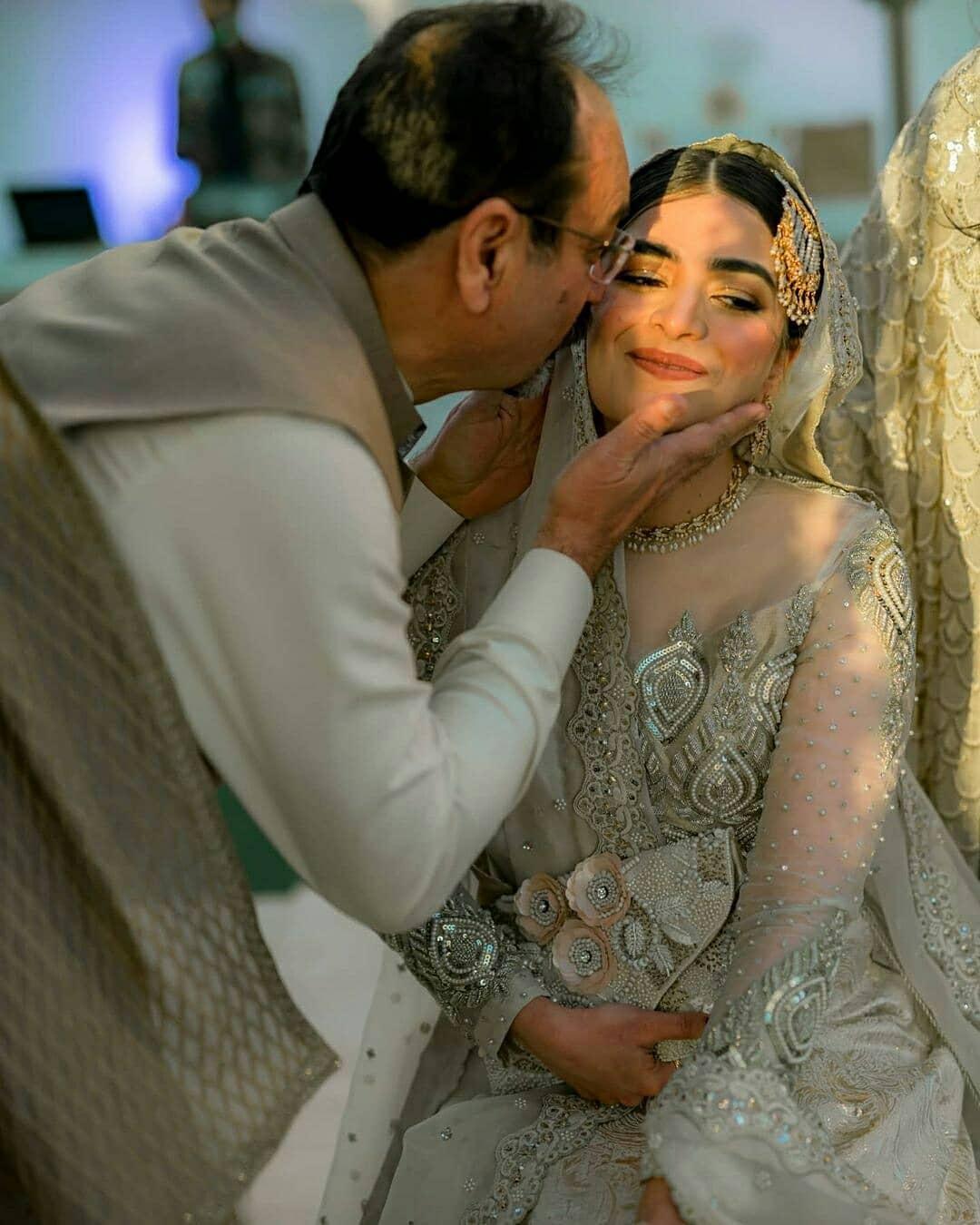 Image Credits - Chamak & More
Is your father one of those dads who never say "I love you" but prove it time and again with their deeds? If so, then these are some Father's Day quotes that would be perfect for him:
"Every time you've scolded us, it has always been followed by a late-night ice cream; every 'go to your room"'ends up with a wisdom-laden chat from you; your tough love is what makes us stronger. Thank you Dad for your thousands of non-verbal emotional expressions! Thank you for always showing us the right way! Happy Father's Day!"
"Even though you've never said it, I know how much you love me. Even though you've been a strict parent, that's because I know you're protecting me. Even though you have house rules, you never ever invade my privacy. I've grown to understand your ways of showing love. Thank you, Papa, for being a rock-solid shield for me! Thank you for being you!"
Famous Happy Father's Day Quotes From Daughter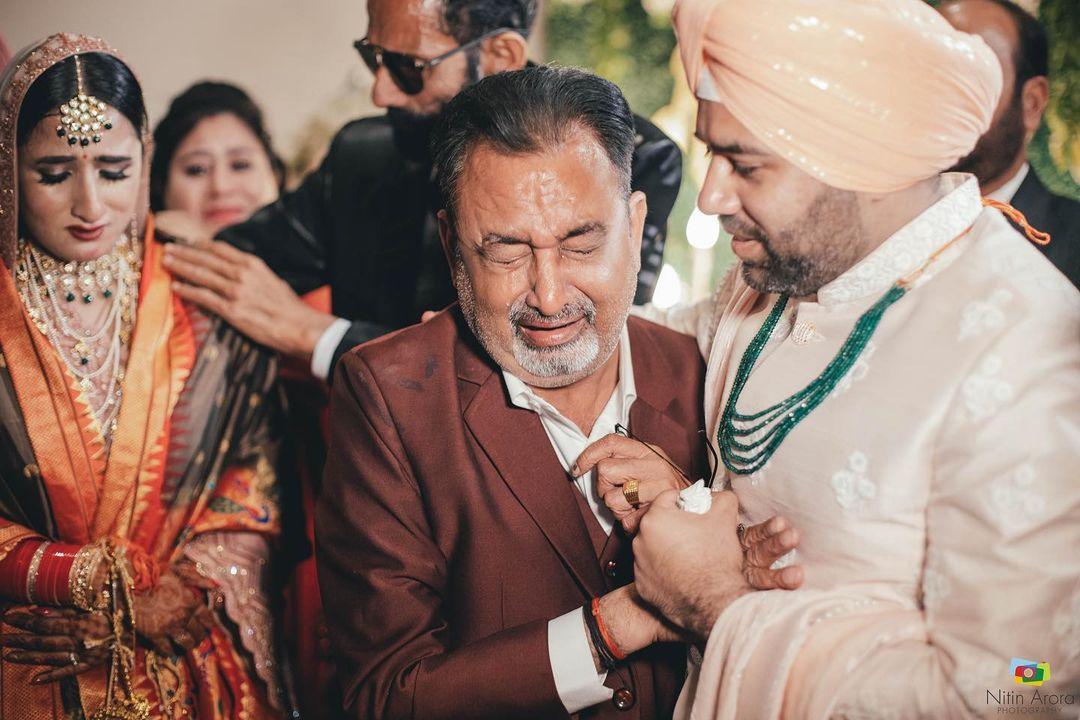 Image Credits - Nitin Arora Photography
"One father is more than a hundred schoolmasters." - William Shakespeare

"No music is so pleasant to my ears as the word -fathers." Lydia Maria Child

The older I get, the smarter my father seems to get."- Tim Russert

"To her, the name of father was another name for Love." - Fanny Fern

"A father's smile has been known to light up a child's entire day."- Susan Gale

"Safest place to rest is - Father's Shoulders."
Father's Day Quotes From Wife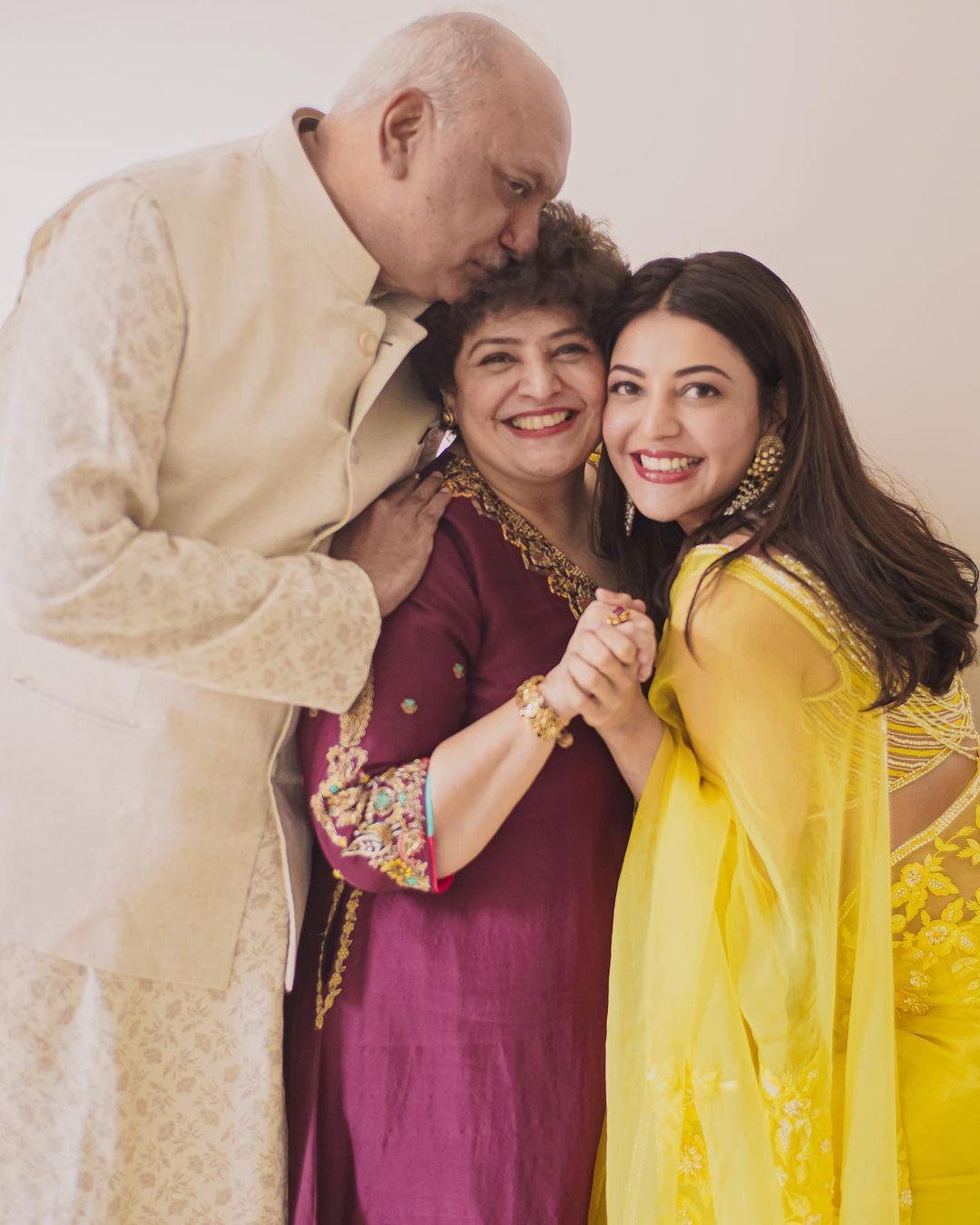 Image Credits - Kajal Aggarwal
"Happy Father's Day to the man of my heart, the father of our children and pillar of our life. You are full of compassion, love and strength. When we need a strong hand of support in our family, you are always there."


"One day is not enough to honour how special you are. Thank you for all that you do. Happy Father's Day, I love you."

"While we became parents, you became the pillar. While I planned their names, you secured their future. While I was the bad cop, you sneaked out for ice cream with the kids at night. Thank you for being an amazing father to our kids. Happy Father's day, love of my life."
"Every time I secretly wished for a silent session of tea away from the wailing and screaming, you came in like a knight in shining armour and saved me. Thank you for being the best father and my favourite man - happy father's day."
Father's Day Quotes From Son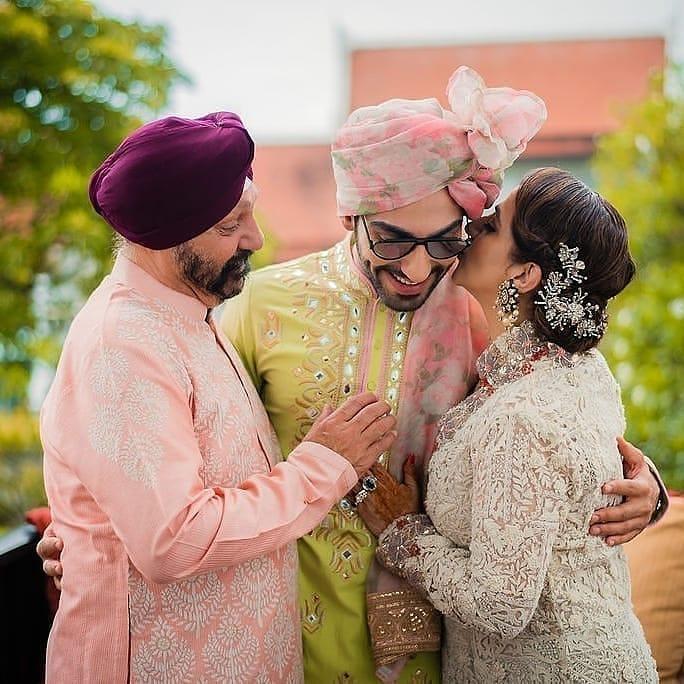 "Though I don't say it enough, Dad, you are my happy ray. Happy Father's day."
"Life was never easy, but you made it easier with your constant motivation, support and love. Happy Father's day to the pillar of my strength."
"I wish I grow up to be a person like you."
"Sending love and regards to my best man!"
"You are natural at this "daddy thing."
"He didn't hold my hand to let me learn, but I could do it myself as I knew I have his silent back."
"A boy's first hero is also Dad."
"Let me always be a super son of a superman dad."
"A son may outgrow a father's lap, but never his heart."
"We became friends, not just father and son." - Richard Bergerson.
Inspirational Father's Day Quotes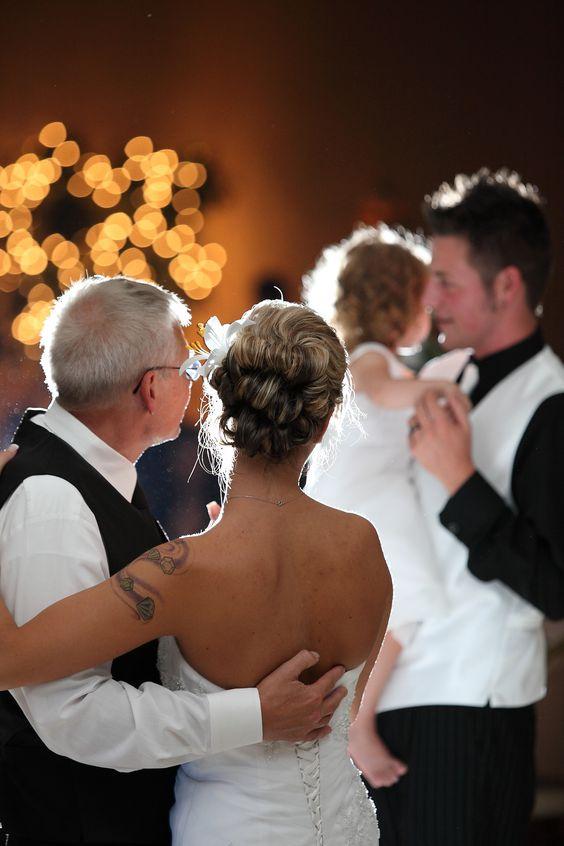 Image Credits - Pinterest
"People who don't believe in heroes have never met my dad."
"My father didn't tell me how to live, he lived and let me watch him do it." - Clarence Kelland
If any of these Father's Day quotes resonate with you and the bond with your father, make this day special for him. Sometimes, we don't say things out loud or express our deepest emotions, especially to the people who are closest to us. We assume they know. Well, this Father's Day, how about you make a big deal out of it. Say out loud. Or sing a song...exclusively for your Dad. Strengthen your bond by adding a little extra. Bake a cake or cook for him. Show him in your own way how much you respect and appreciate his presence in your life!
Do let us know which happy father's day quote touched your heart? Share your thoughts with us in the comment section below!
Read More -
Mehndi Design | Proposal Lines | Simple Finger Mehndi Design | Arabic Mehndi Design | Propose Day Quotes for Boyfriend | Wedding Anniversary Wishes for Sister | Change Aadhar Card Name after Marriage | Tamil Wedding Calendar | Simple Mehndi Design | Pre Wedding Quotes | Engagement Anniversary Wishes | Funny Wedding Wishes for Bestfriend | Blouse Design | Rangoli Design | First Night Tips for Bride | Wedding Anniversary Wishes