Shubh Muhurat Dates as per Tamil Wedding Calendar 2021
Time to be positive whilst you plan your 2021 wedding! Here are Shubh Mahurat dates for Tamil Wedding Calendar 2021.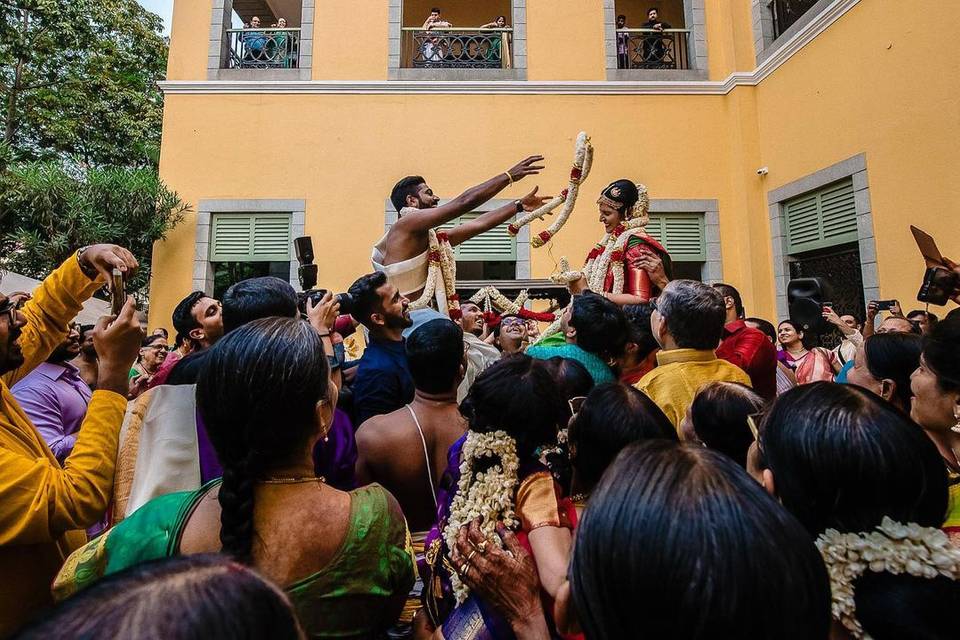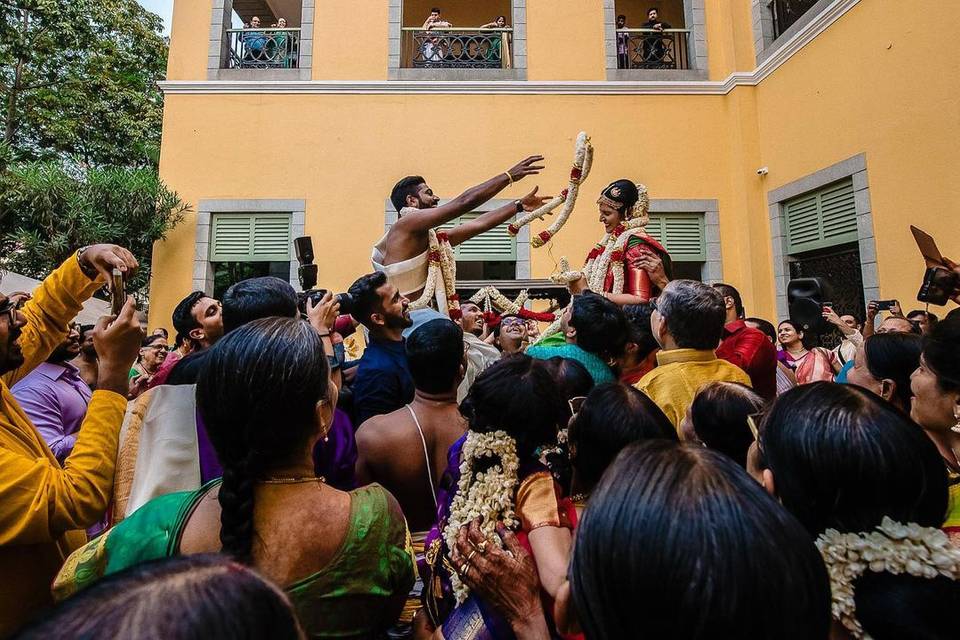 Image Credits- Raj RJ
Tamil Wedding Calendar had many dates, but pandemic shifted many auspicious dates to 2021. COVID-19 phase has created a mayhem for everyone. We saw some brides families postponing their weddings. Some were finding it confusing whilst creating the guest list for 50 people. Those who have cancelled the Covid wedding last year are planning in this year. Those who were planning early this year are postponing a little more.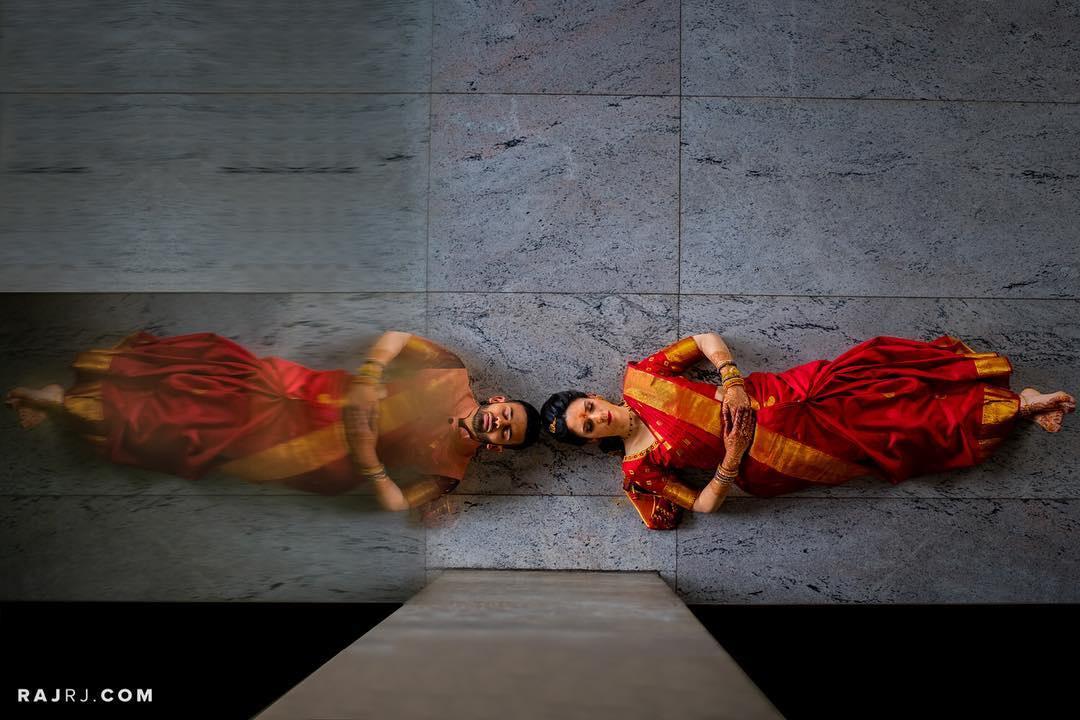 Image Credits- Raj RJ
We understand that the situation is topsy-turvy for everyone. However, being positive and ensuring safety measures will solve the problems related to weddings in the times of corona. Rest, we are sending all our best wishes and good vibes so that everything turns well for everyone. Time is difficult but if we manifest all the good things then we shall sail through the current situation. So be positive and plan your wedding with these Shubh Mahurat dates for Tamil Wedding Calendar 2021.
Tamil calendar 2021 as per Tamil Months
2021 Tamil Calendar usher in fresh hopes for those couples whose marriage was long awaited or some one who could not get married as per Tamil Panchangam 2020. So here we have curated marriage dates in 2021 as per Tamil calendar 2021 for you all. Take a look and start preparing for all your South Indian wedding ceremonies and rituals. These dates as per Tamil months are auspicious and pious for every couple. Take a look and plan for the wedding preparation accordingly.
January 2021 - Tamil calendar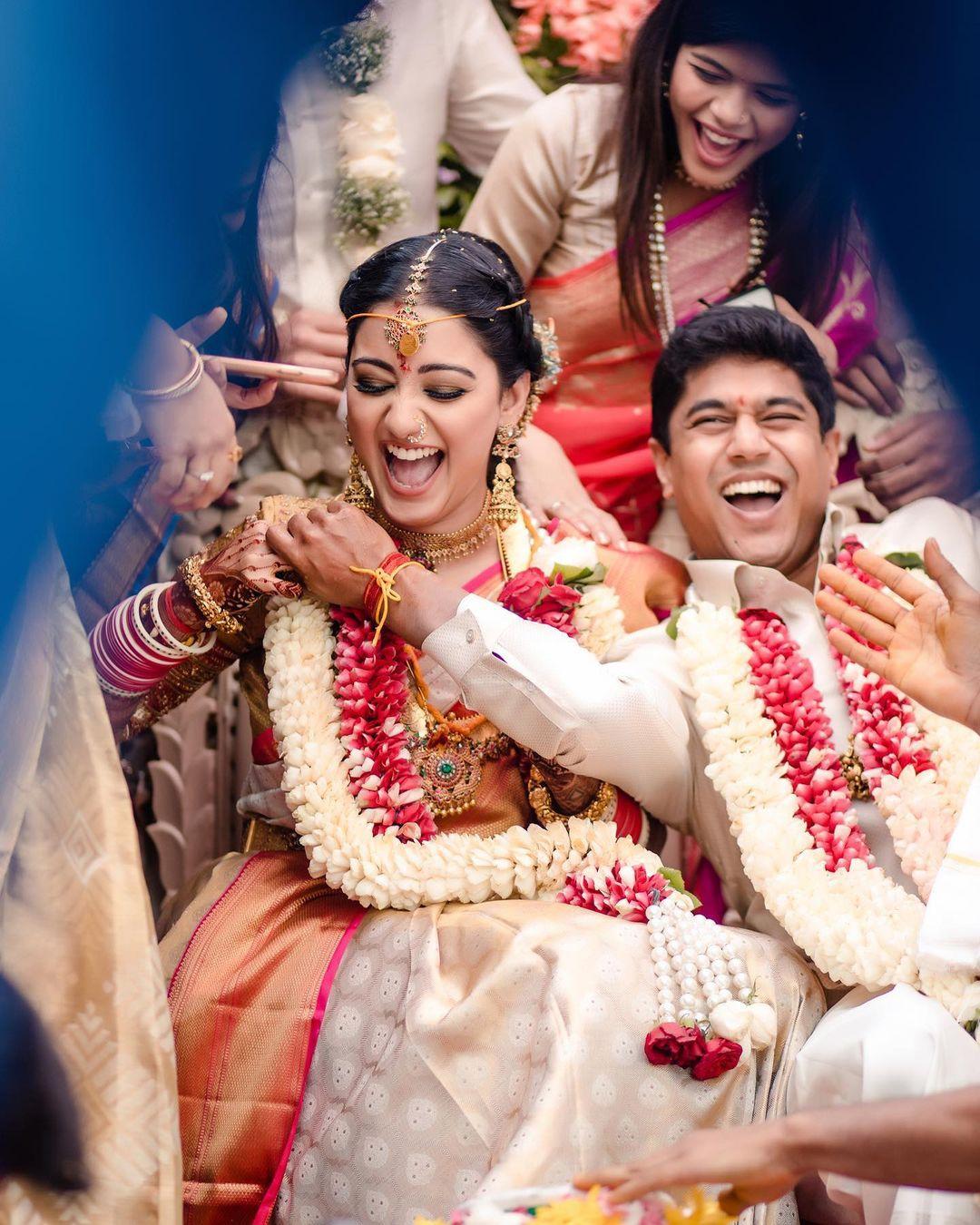 Image Credits - Cupcake Productions
Just after the Pongal festival season- here we have Shubha Mahurat days as per Pongal 2021 Tamil calendar. Plan and book in advance cause there must be plenty of families who might have done the booking last year only. So here are the auspicious dates in Jan 2021. Take a look at these Tamil calendar 2021 dates for your Tamil marriage!
17th January 2021 Sunday
18th January 2021 Monday
25th January 2021 Monday
27th January 2021 Wednesday
Shubha Muhurtham Dates For February 2021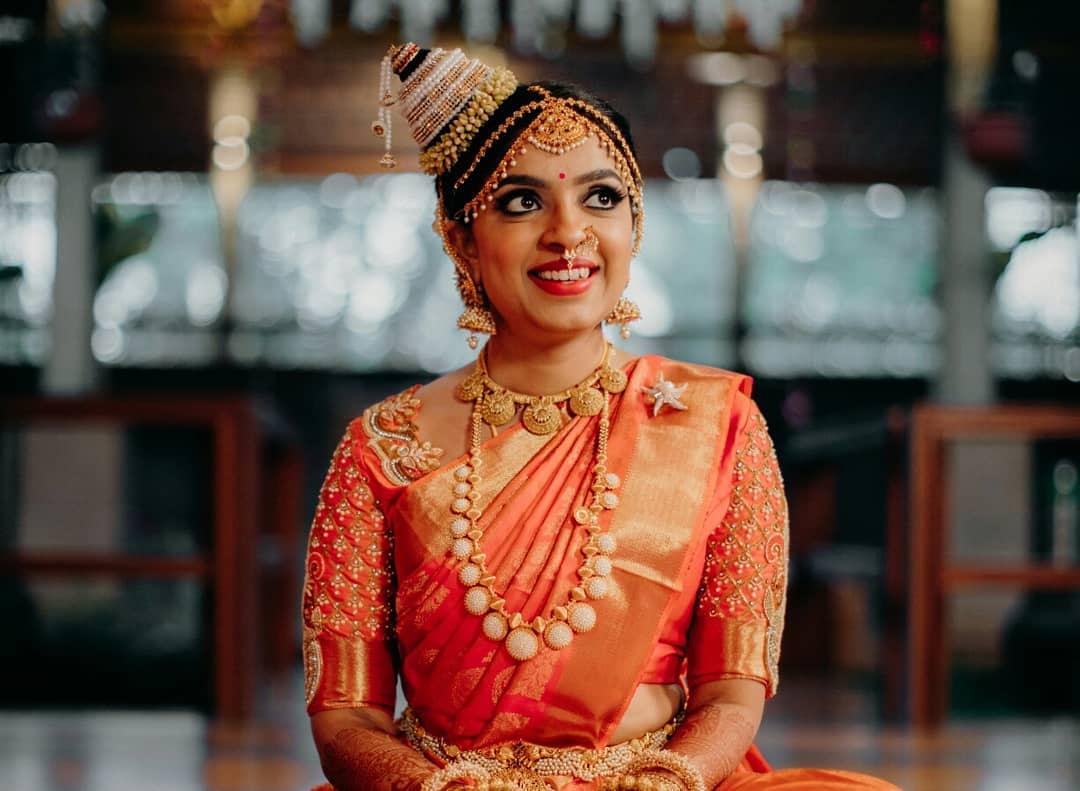 Image Credits - Aashish photography
Tamil calendar in February 2020 was good for all good reasons. There was no covid fear however aftermath the situation got difficult. However, again February 2021 is certainly the month of love, togetherness, and weddings. See how many wedlock days you have in this valentine's month. There are good days in the starting of the month and we can see some good days in the end of the month too. Here are some marriage dates in 2021 in Feburary.
1st February 2021 Monday
3rd February 2021 Wednesday
4th February 2021 Thursday
8th February 2021 Monday
15th February 2021 Monday
22nd February 2021 Monday
24th February 2021 Wednesday
25th February 2021 Thursday
Shubha Muhurtham Dates For March 2021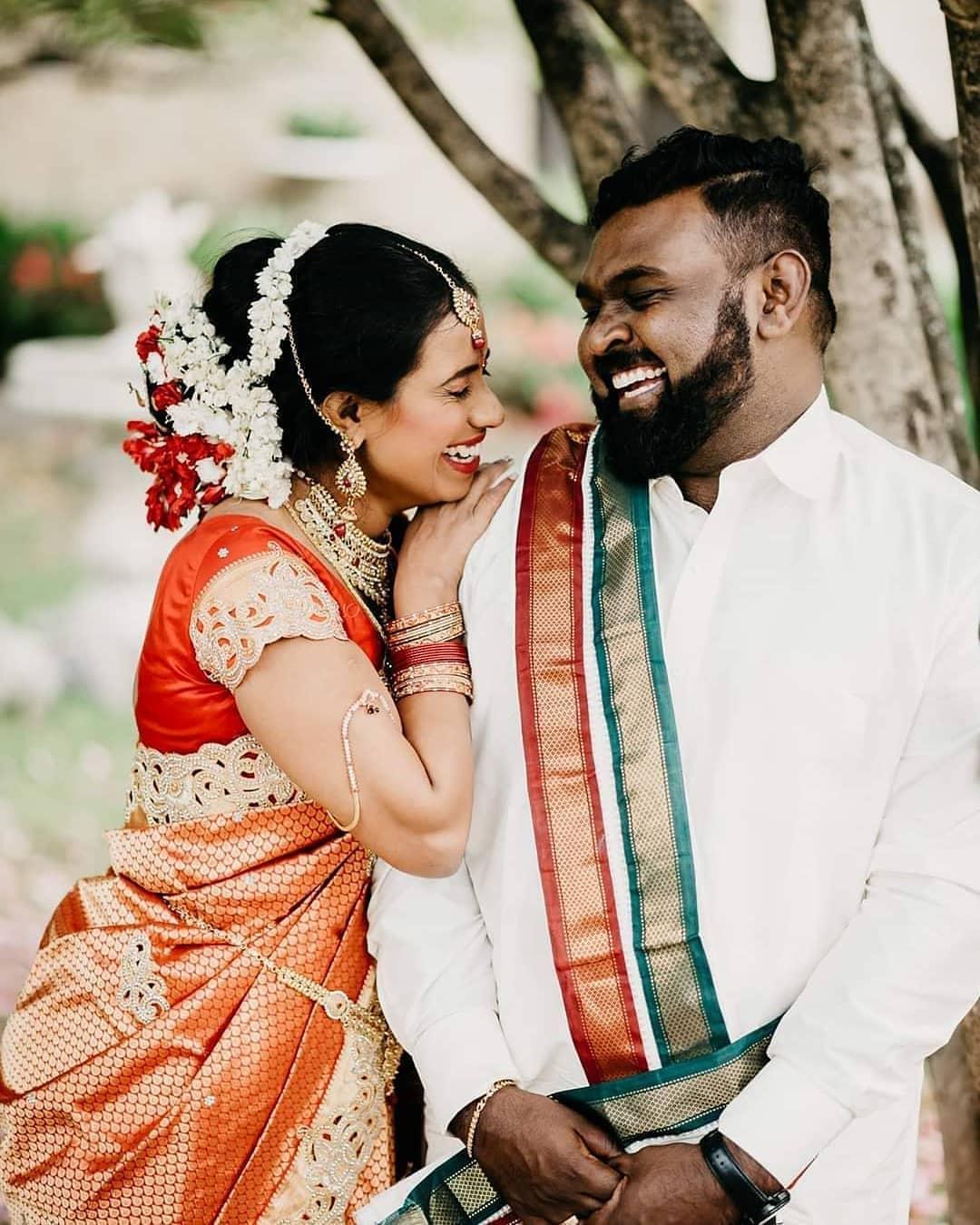 Image credits - Bhargav Boppa Photography
After the cupid-struck month, March has lesser good muhurtham days comparatively. So, do not fret if your wedding got postponed- you can go for it now! Check these dates and plan it accordingly-
3rd March 2021 Wednesday
10th March 2021 Wednesday
11th March 2021 Thursday
15th March 2021 Monday
24th March 2021 Wednesday
Shubha Muhurtham Dates For April 2021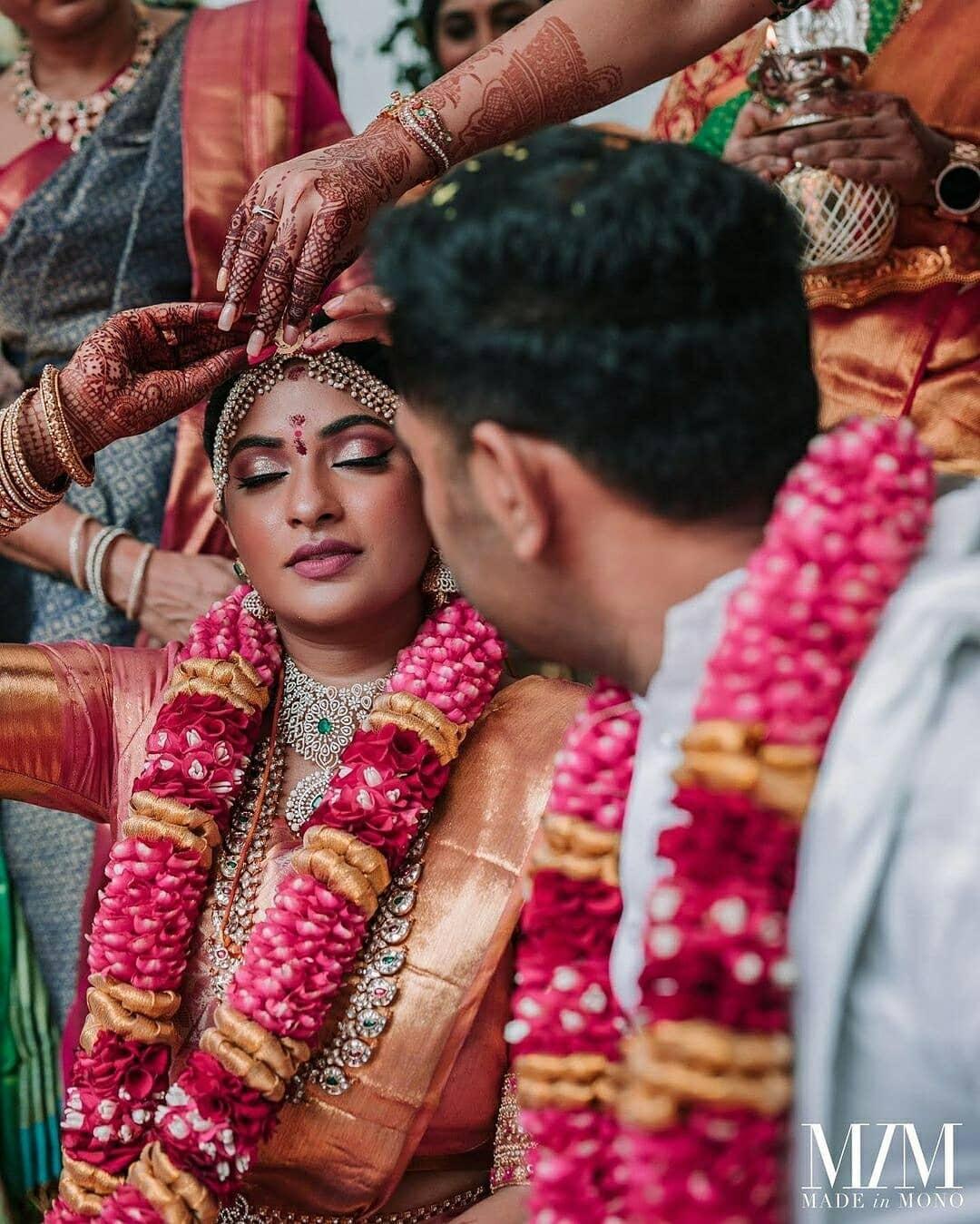 Image Credits - Made in Mono
With onset of summer season, we can find only two Muhurthams in April in 2021.So make best use of it and figure out the Akshya Tritya date as per Hindu wedding dates 2021 if possible. Else, consult an elder in the Familia!
25th April 2021 Sunday
29th April 2021 Thursday

Shubha Muhurtham Dates For May 2021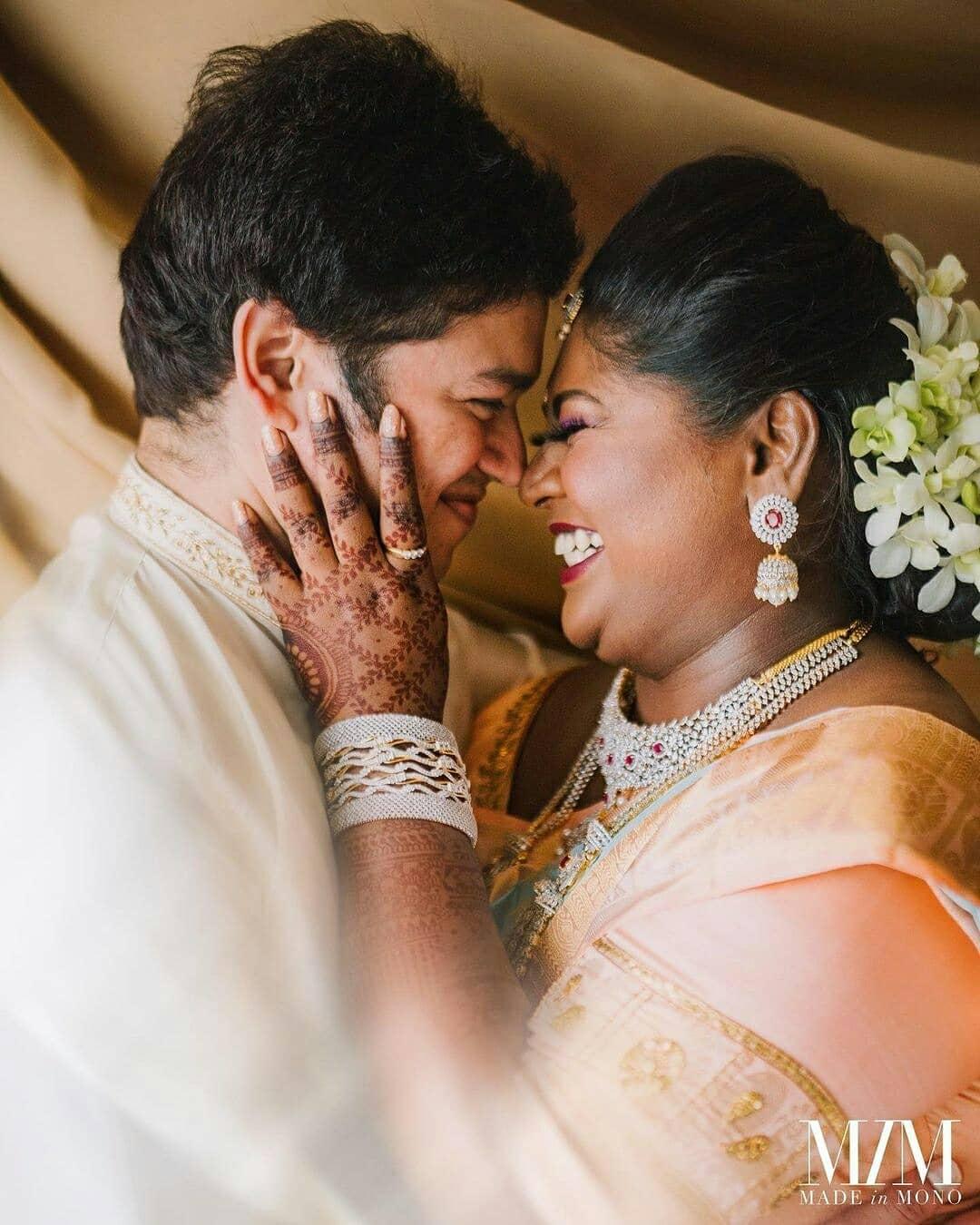 This year, the month of June is going to be crazy with wedding gatherings, pre-wedding shoots, pool parties and a lot more. With so many good dates you can cherry pick the most suitable date mentioned here.
9th May 2021 Sunday
14th May 2021 Friday
17th May 2021 Monday
23rd May 2021 Sunday
24th May 2021 Monday
28th May 2021 Friday
Shubha Muhurtham Dates For June 2021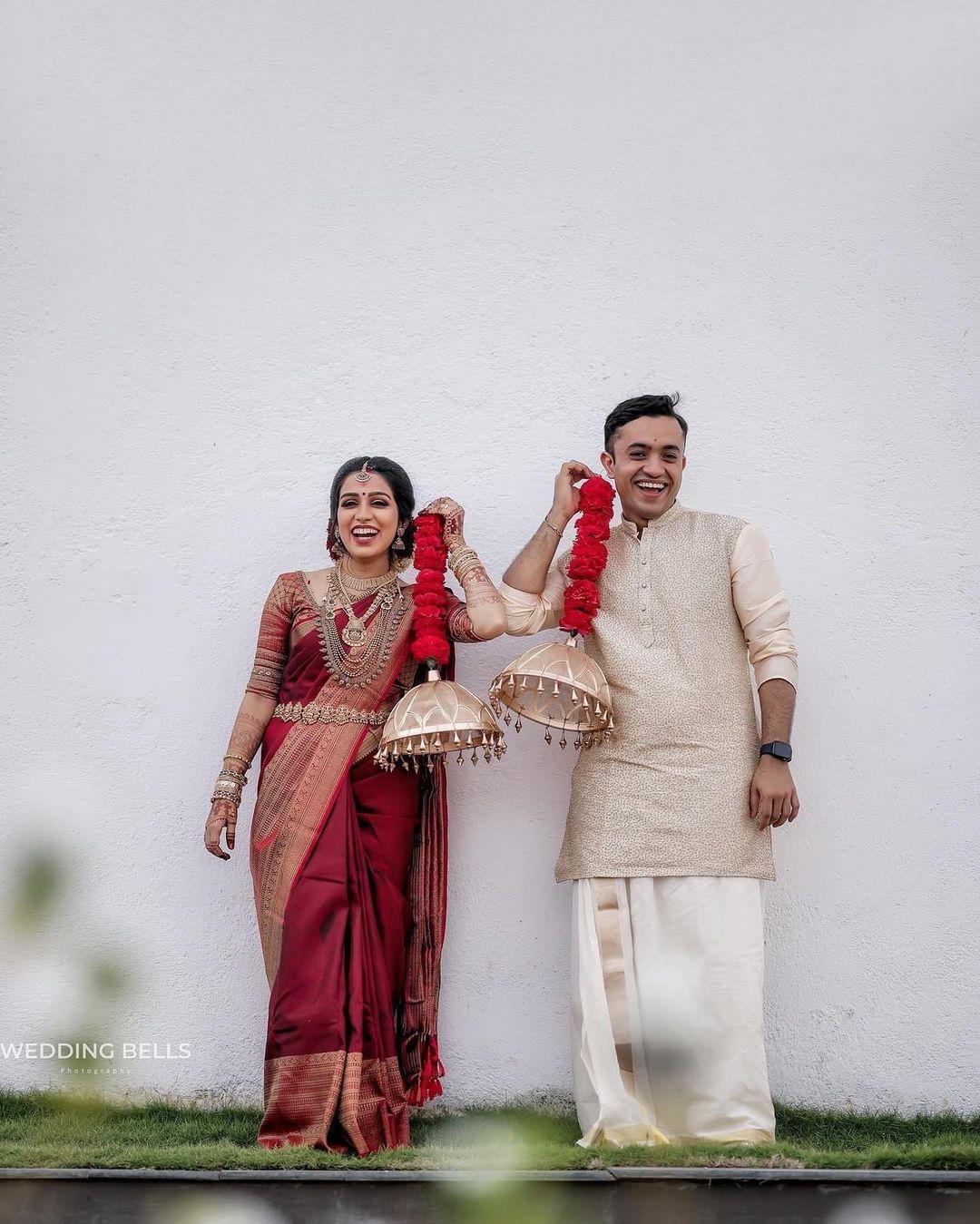 Image Credits - Wedding Bells Photography
Already completed six months of the year! This June go for a summer special wedding! You can plan for beach pre-wedding shoots and floating mandaps on your D-day. Rest, you will have plethora of options for your destination. For instance -boat wedding, backwater wedding, beach wedding etc. So here are some exciting dates according to the Mahurat.
4th June 2021 Friday
6th June 2021 Sunday
13th June 2021 Sunday
14th June 2021 Monday
16th June 2021 Wednesday
18th June 2021 Friday
21st June 2021 Monday
27th June 2021 Sunday
28th June 2021 Monday
Shubha Muhurtham Dates For July 2021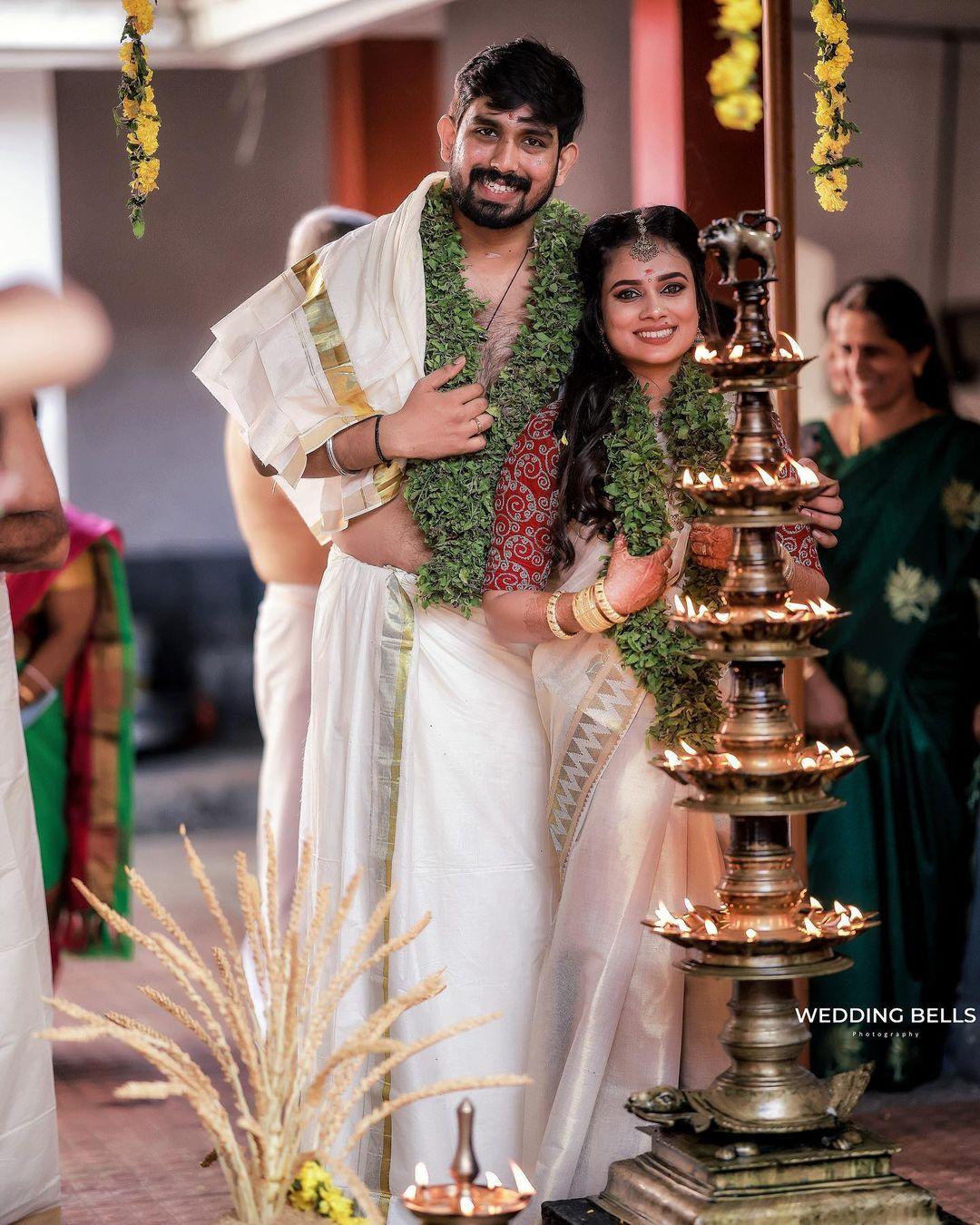 If you are planning a winter wedding then you can start shopping, planning easily from our app and website. However, if you are looking to get married in July then also we can help you anytime. Before deciding let us grown through these auspicious dates in July.
1st July 2021 Thursday
4th July 2021 Sunday
7th July 2021 Wednesday
15th July 2021 Thursday
16th July 2021 Friday
Shubha Muhurtham Dates For August 2021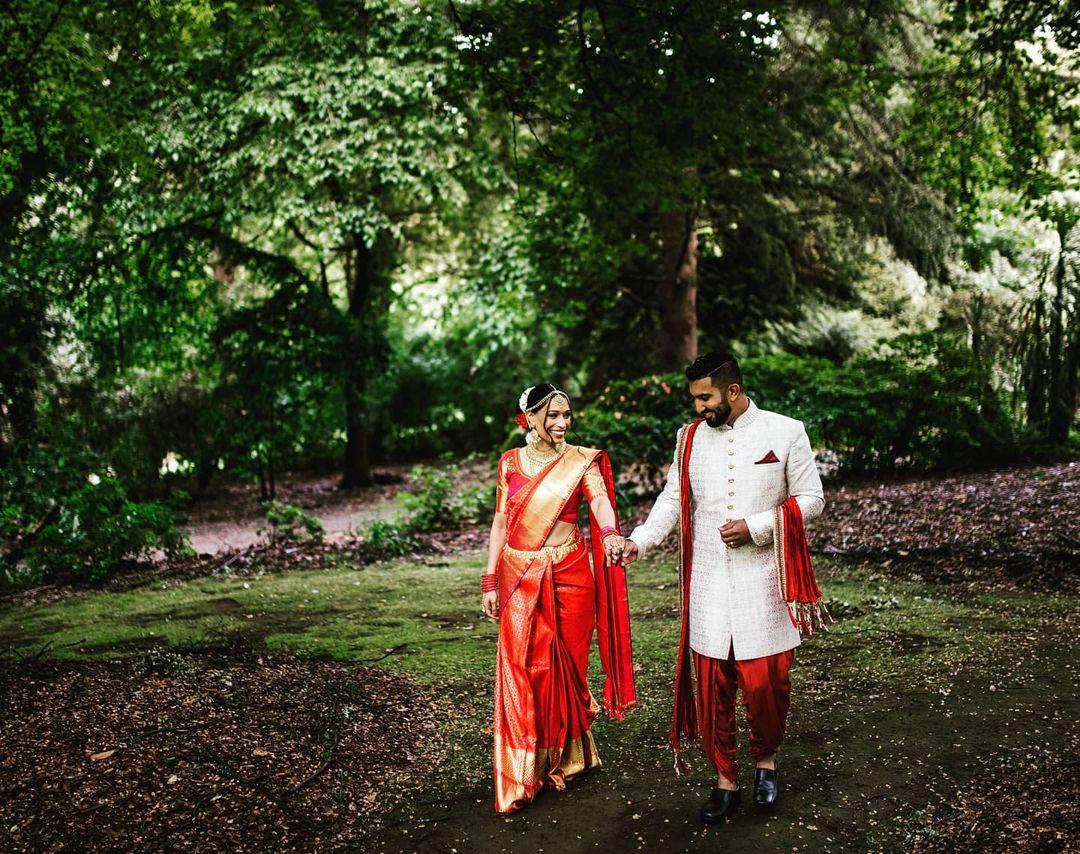 Image Credits - Bhargav Boppa Photography:
In August 2021, the auspicious days for weddings starts from the 3rd week of August and if you want to do shadi ki teyari online, then you can blindly rely on us for everything related to the wedding preparation.
20th August 2021 Friday
26th August 2021 Thursday
27th August 2021 Friday
Shubha Muhurtham Dates For September 2021

Image Credits - Clickofy Moments
So many dates in this month too. It means God has planned this year better than the last year! So time to gear up to celebrating with much gaiety and fervor. Rest, we are there to ease away your concerns.
3rd September 2021 Friday
8th September 2021 Wednesday
9th September 2021 Thursday
10th September 2021 Friday
16th September 2021 Thursday
23rd September 2021 Thursday
24th September 2021 Friday
27th September 2021 Monday
Shubha Muhurtham Dates For October 2021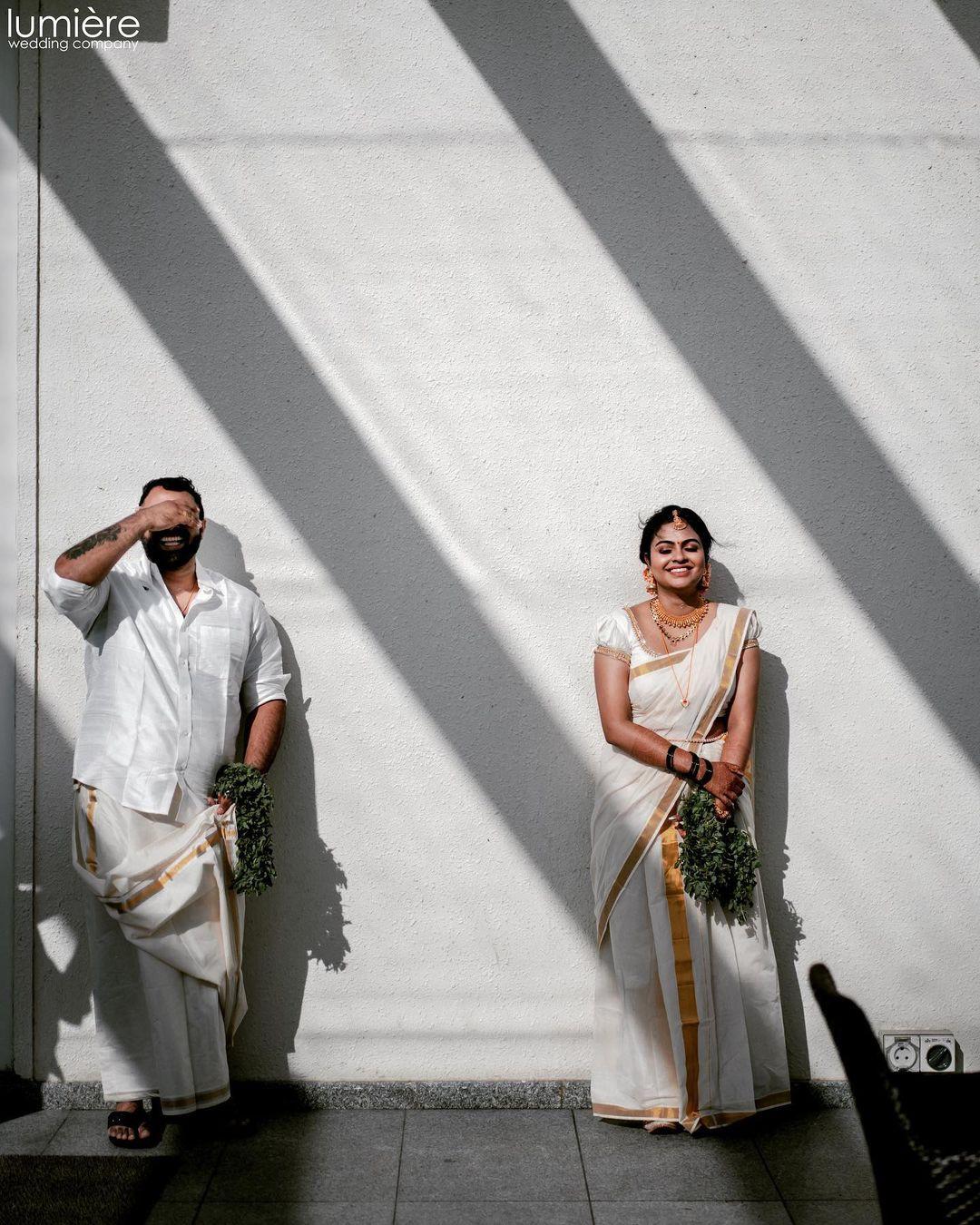 Image Credits - Lumiere Company
A month of Navratri, rains and togetherness! A perfect time to tread on a new journey with all the festive vibes is in the air. However please plan well as rain can create some hindrances.
8th October 2021 Friday
17th October 2021 Sunday
24th October 2021 Sunday
25th October 2021 Monday
28th October 2021 Thursday
Shubha Muhurtham Dates For November 2021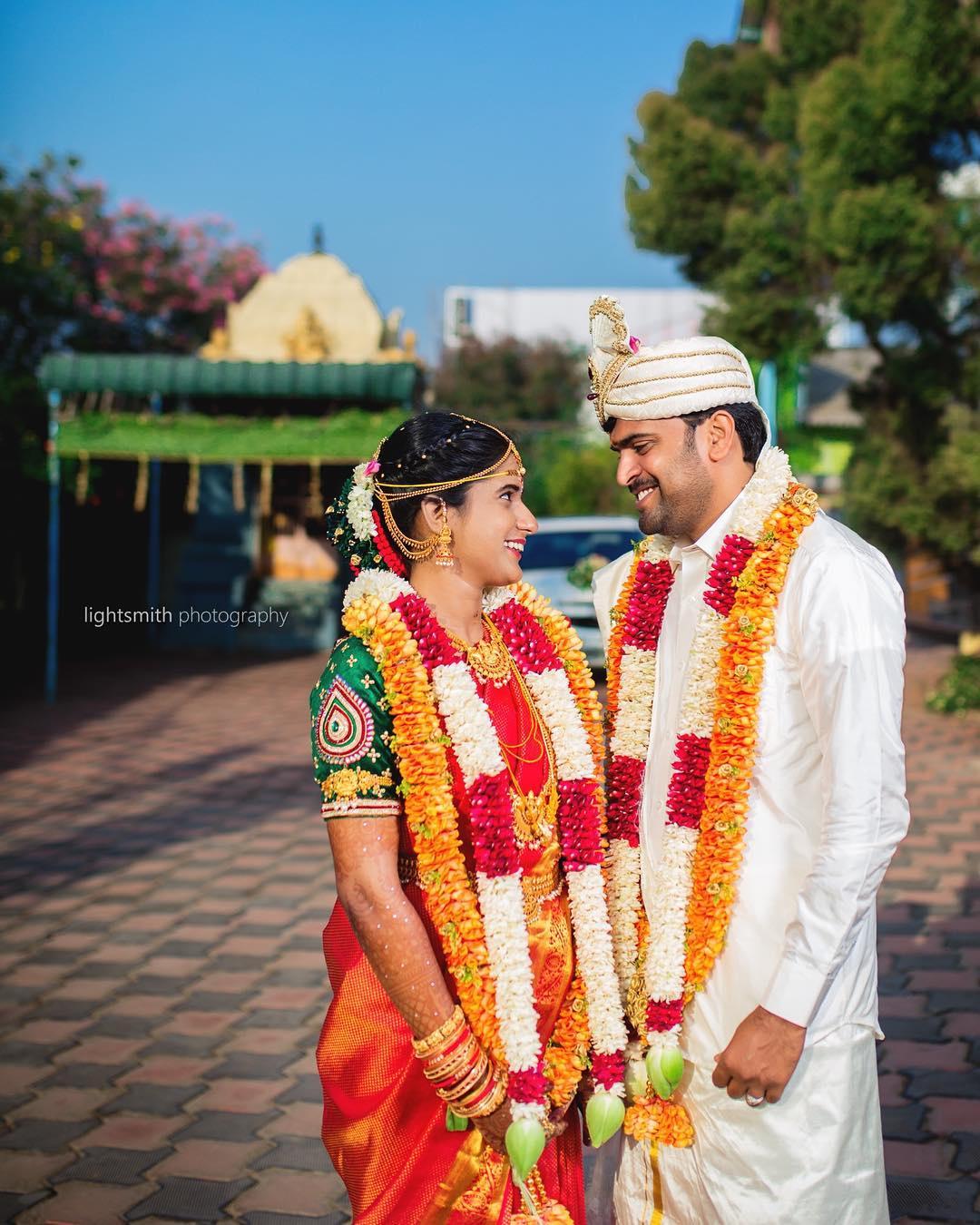 Image Credits- Lightsmith Photography
Chill in the air, Diwali lights all around! A perfect month to plan your d-day. If you face any hiccup, do let us know! We are there to help you with shadi ki teyari online.
8th November 2021 Monday
10th November 2021 Wednesday
15th November 2021 Monday
21st November 2021 Sunday
22nd November 2021 Monday
24th November 2021 Wednesday
25th November 2021 Thursday
29th November 2021 Monday
Shubha Muhurtham Dates For December 2021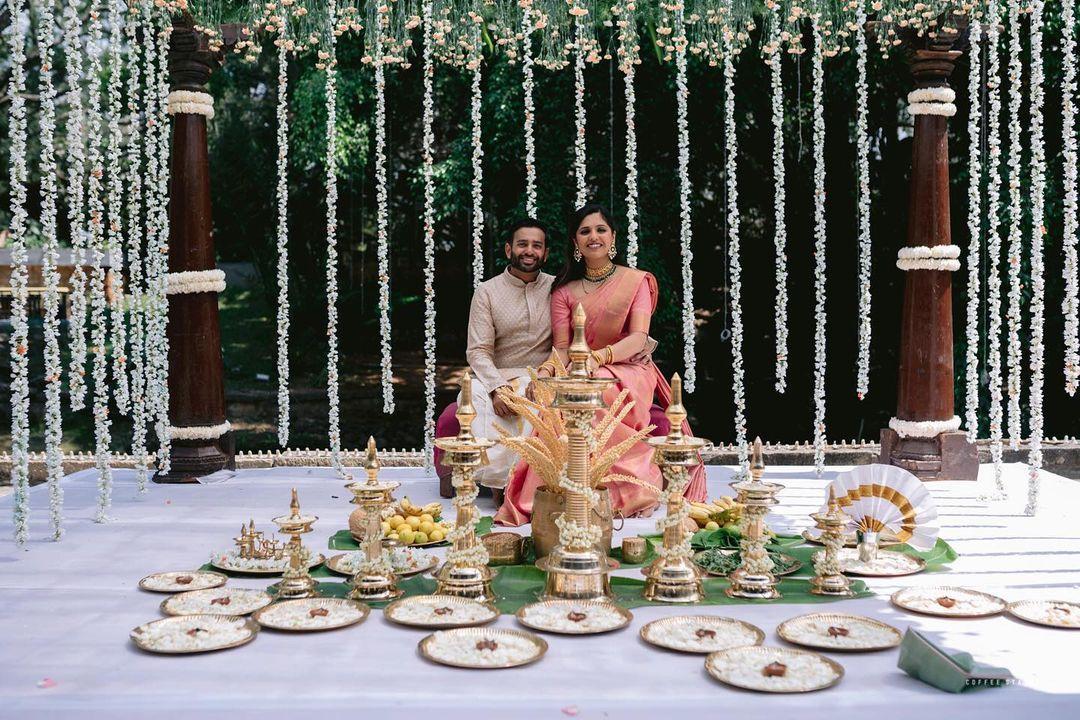 Image Credits - Coffee Stains
If you are a winter loving persona, then plan your wedding just after the Diwali rush. You can cherry pick from one of these five shubh muhurtham days.
2nd December 2021 Thursday
8th December 2021 Wednesday
9th December 2021 Thursday
10th December 2021 Friday
13th December 2021 Monday
Some Tips To Remember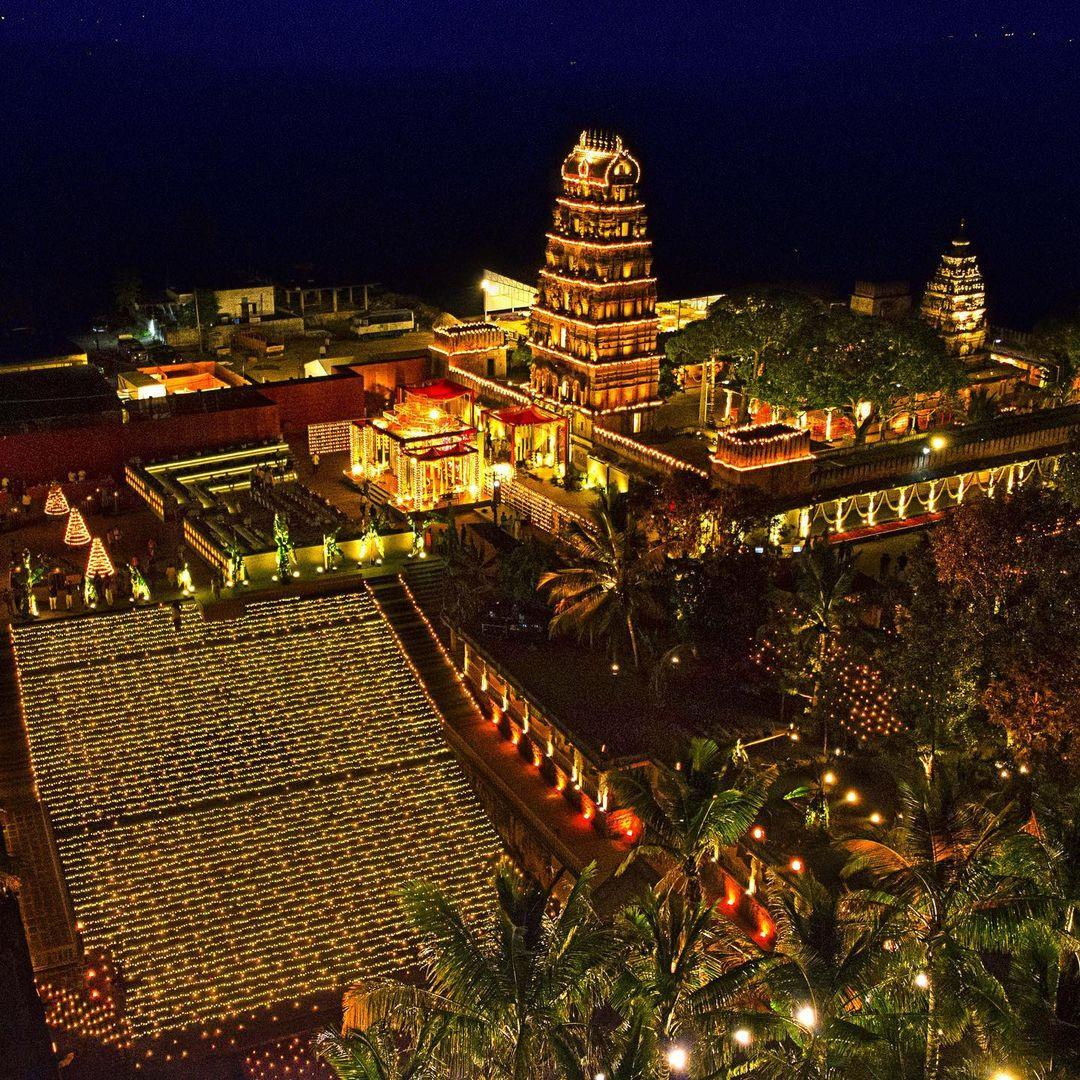 Image Credits - Cupcake Productions
1. Consult your astrologer for the personalized mahurat as per your sun signs and moon signs.
2. Book your venue in advance as this year hotels might be pre-booked due to the pandemic. .
3. Consult your grandparents for anything that should be analyzed for a good mahurat.
4. Rest, most importantly - be positive and happy. After all, the "secret" formula applies. Universe supports those who think and manifest in a positive way!
Need to know more about Tamil weddings? Download our app and make your life easy with our in house experts!