Kanjeevaram Silk Sarees: Fun Facts We Bet You Didn't Know About the Most Popular of Traditional Indian Sarees
Nothing looks as elegant as a woman wrapped up in her Kanjeevaram silk sarees. However, do you know why these sarees are so famous and revered? Find out by reading!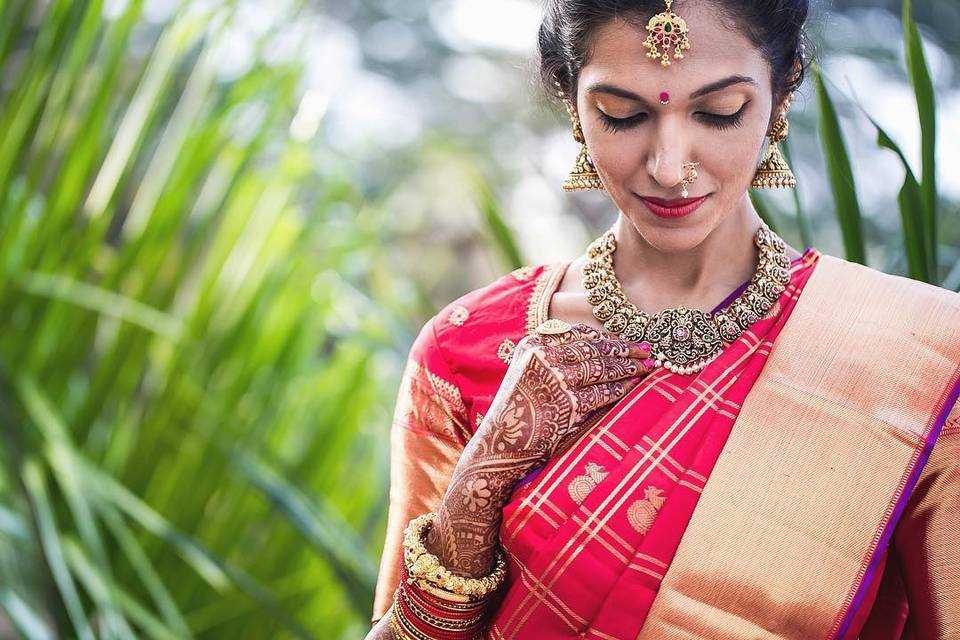 Kanjeevaram silk sarees are said to be woven by the descendants of Sage Markanda, who was the master weaver for the Gods. As the mythology goes, these descendants settled down in a small town known as Kancheepuram, located in the state of Tamil Nadu around 400 years ago. Though they had begun weaving their sarees from the moment they settled there, these garments were only popularised during the reign of Krishna Devaraya, who was a big fan of the golden sheen that these sarees give off. The rest is history, of course. Kanjeevaram silk sarees are one of the most popular forms of sarees to come out of India and widely considered South India's answer to the equally beloved Banarasi wedding sarees.
In this article, let us find out a bit more about Kanjeevaram silk sarees while looking at a few stunning examples of the same!
1. Did you know Kanjeevaram silk sarees have elements of Gujarat in them?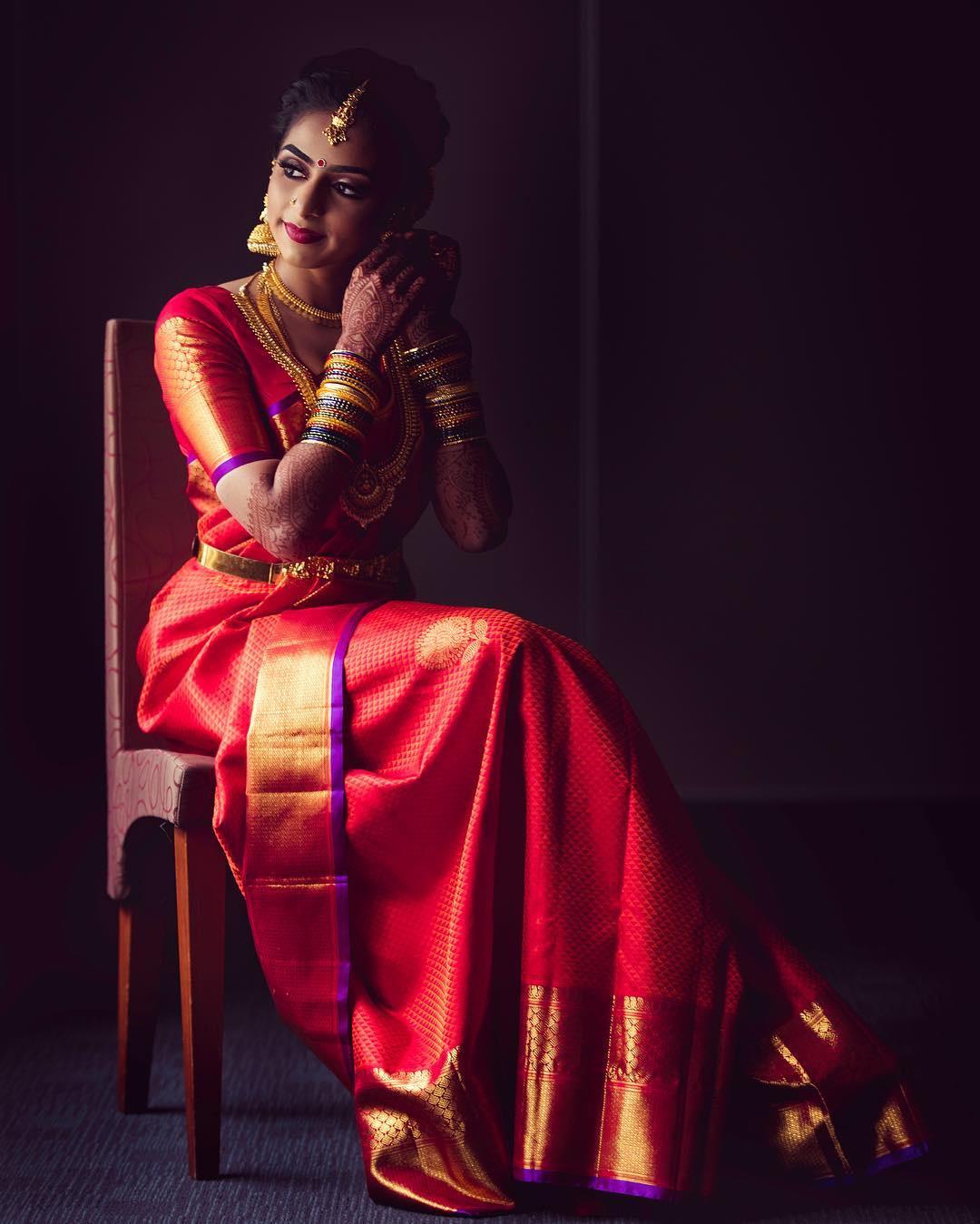 Though Kanjeevaram silk sarees are made of Mulberry silkworms, a type that inherently belongs to the Tamil Nadu region, the gold and silver zari work used to supplement these garments come from Gujarat! The thread is first crafted with the help of the silk left behind by silkworms and then dipped in a rice and water mixture to strengthen the fabric. Then, the silk threads are woven through silver threads to make then stronger, after which they are woven into a fabric with the help of a golden thread.
So, if you've been wondering why Kanjeevaram silk has that golden sheen even in garments that do not have a gold colour base, this is the reason! The thread itself has a metallic tinge which lends its character to this wonderful saree.
Interestingly, as the zari used in these garments is wrapped with silver or gold threads, the overall fabric can be quite heavy. The average Kanjeevaram saree weighs as much as 2 kgs (and this isn't even the heaviest variant!).
2. How to spot a real Kanjeevaram saree from a fake?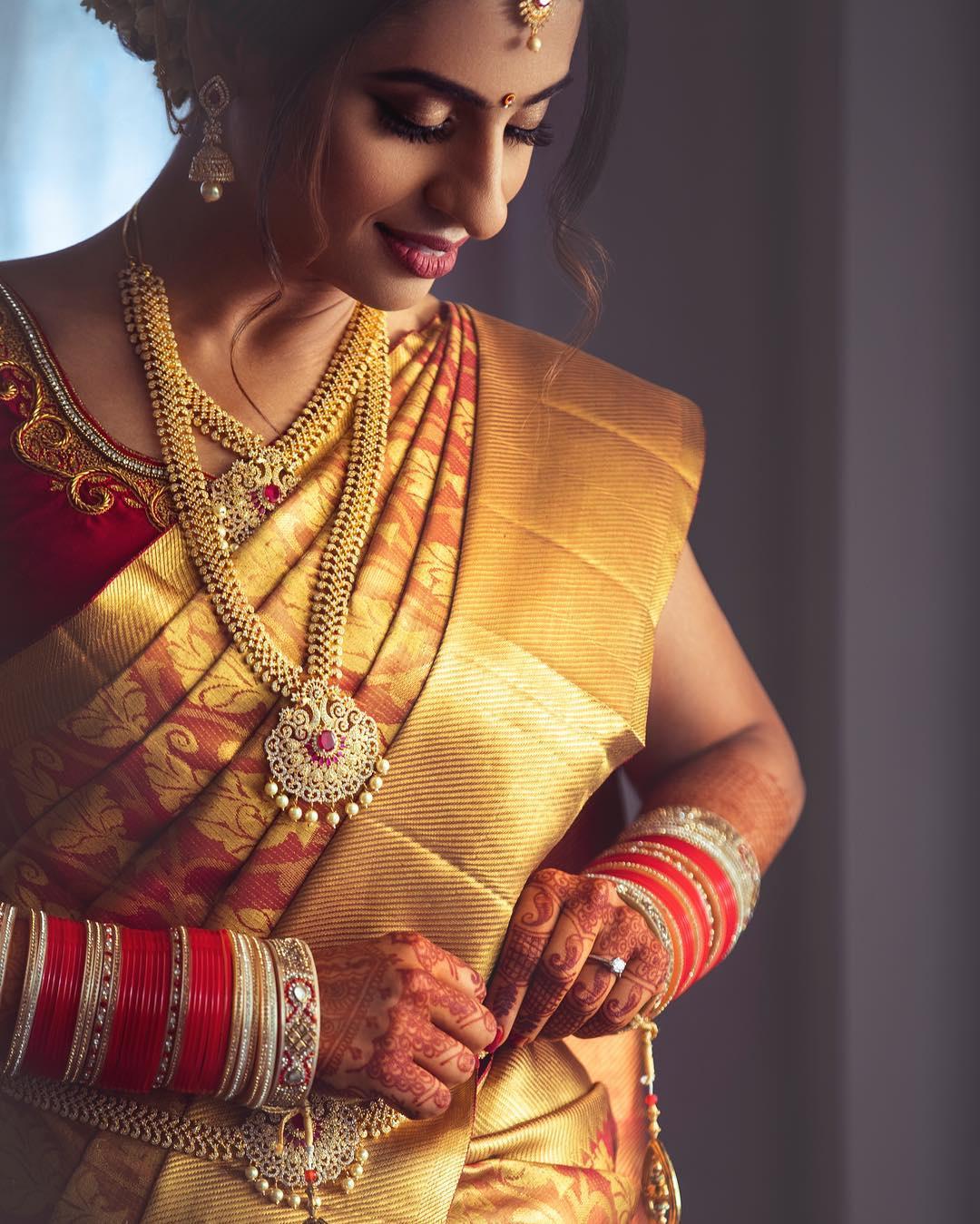 Since the demand for Kanjeevaram sarees is so high, there is a whole black market industry that is devoted to creating dupes of the same. These dupes might have come with a cheaper price tag, they can't even begin to compare with the quality of pure Kanjeevaram silk sarees. As you can imagine, this can spell catastrophe for unsuspecting tourists or locals who end up buying this garment, only to later discover that it's a fake!
This is why it is essential to know how to differentiate between real Kanjeevaram silk sarees and fakes. Here are some tips:
i) The border-
One key indicator of whether you have a pure saree in your hands or a fake one is the fact that the border of the garment and the garment itself always contrast. In fact, they are known to be so different that the weavers often weave them separately, and then join them together once the work is finished!
ii) The Zari-
If you happen across cheaper variant that seems to have contrasting borders, then take a look at the zari work. Traditional Kanjeevaram silk sarees use pure gold or silver for the zari, however, the fake ones don't have any scruples regarding using fake zari! Take a close look at the embroidery. Is it oxidising? If so, it's a fake!
iii) The flame test-
Okay, now we know this tip sounds a little insane, but bear with us. Burn your saree! Not the whole thing, of course. Pick a few loose threads from the garment and burn them. They should turn to ash and give off a leathery smell. Fake Kanjeevaram silk sarees do not turn into ash, they just melt down and disappear when you burn them.
iv) The silk mark-
As Kanjeevaram silk sarees were recognised by the Government as a Geographical Indication in 2006, you'll find a Silk Mark (like the hallmark that's given to real diamonds) that indicates its authenticity.
3. How much do Kanjeevaram silk sarees cost?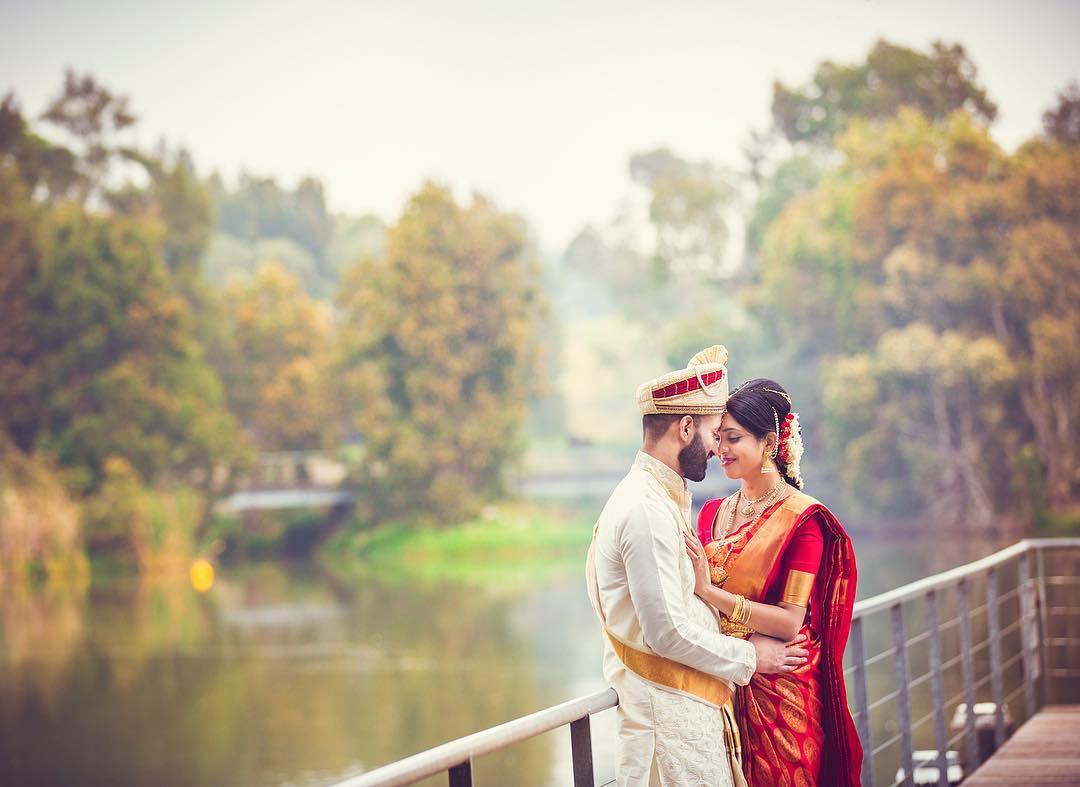 Due to the kind of craftsmanship that goes into the making of Kanjeevaram silk sarees, these types of silk sarees are known to be fairly expensive. Their prices can range from ₹2000 - ₹2,00,000! With over 5,000 families in the Kancheepuram district devoting their lives to weaving these garments, 60 dyeing units and 15 silk yard industries in the area, this priceless artefact is not going anywhere, despite the price range!
Now, whether you are getting married or planning on attending a few weddings this year, this beautiful garment must certainly feature in your collection. You can pick between authentic 9-yard garment or the convenient contemporary version with 6 yards. Nothing can make you look as lovely as an authentic silk saree and we can guarantee that you'll feel like a million bucks!
Pair your silk saree with lovely temple jewellery. Get in touch with our jewellery vendors to find the same!