Love Sarees? Pick These 8 Banarasi Wedding Sarees For Your Wedding And Trousseau
Undeniably elegant and extremely colourful, Banarasi wedding sarees are perfect for the bride to be. From the classy reds to the vibrant multicoloured ones, they really make a bride look poised. Here's some inspiration to help you look beautiful.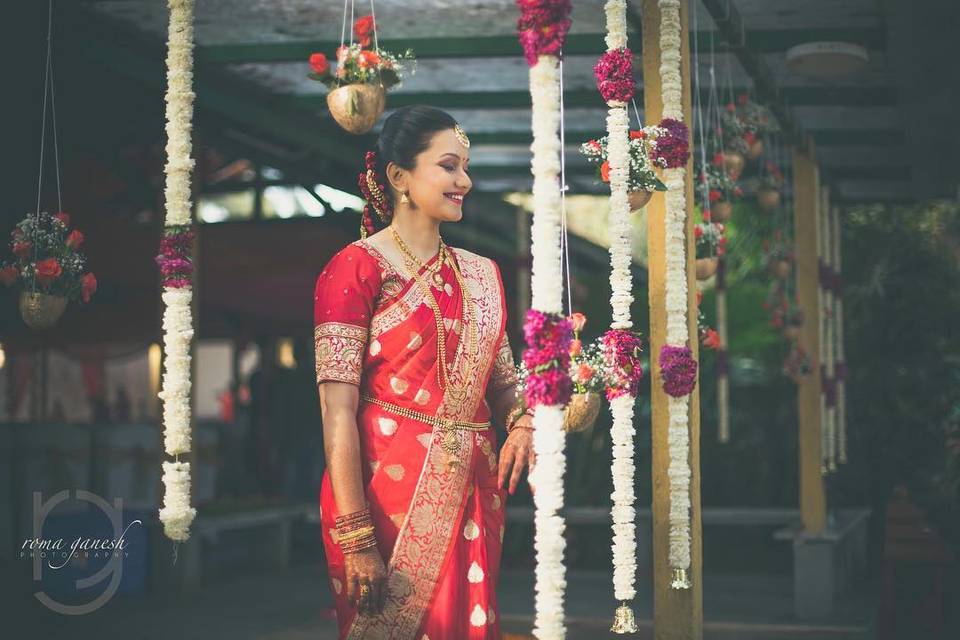 A rich elegant silk saree, woven with the most precious Zari thread is what makes up for the lovely Banarasi saree. A process that can take anything from two weeks to six months, these sarees are crafted into a sizeable investment. An everlasting one nonetheless.
Being the bride, this investment is sure to suit you because Banarasi wedding sarees are among the most graceful. From bright contrasting shades and heavy motifs to the subtle uniform shades and light motifs, there are a lot of options. Here are some beautiful ones you can look at.
1. Green And Pink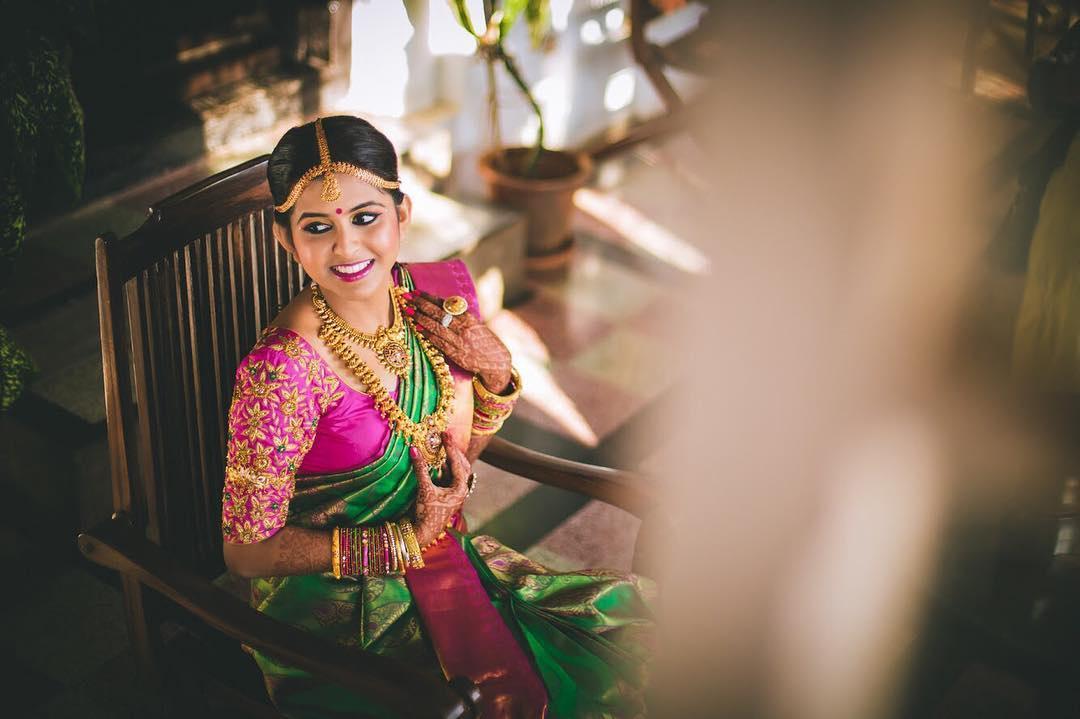 An extremely vibrant combination, green and pink is a beautiful combo together. Paired up with the metallic shade and the light golden Zari work this is perfect for the wedding day. Undoubtedly, such vibrant colours in Banarasi wedding sarees totally suit the occasion. A little detail that is really brightening up this bride's look is her bright pink lipstick that matches her attire. This altogether is a lovely look.
2. Deep Red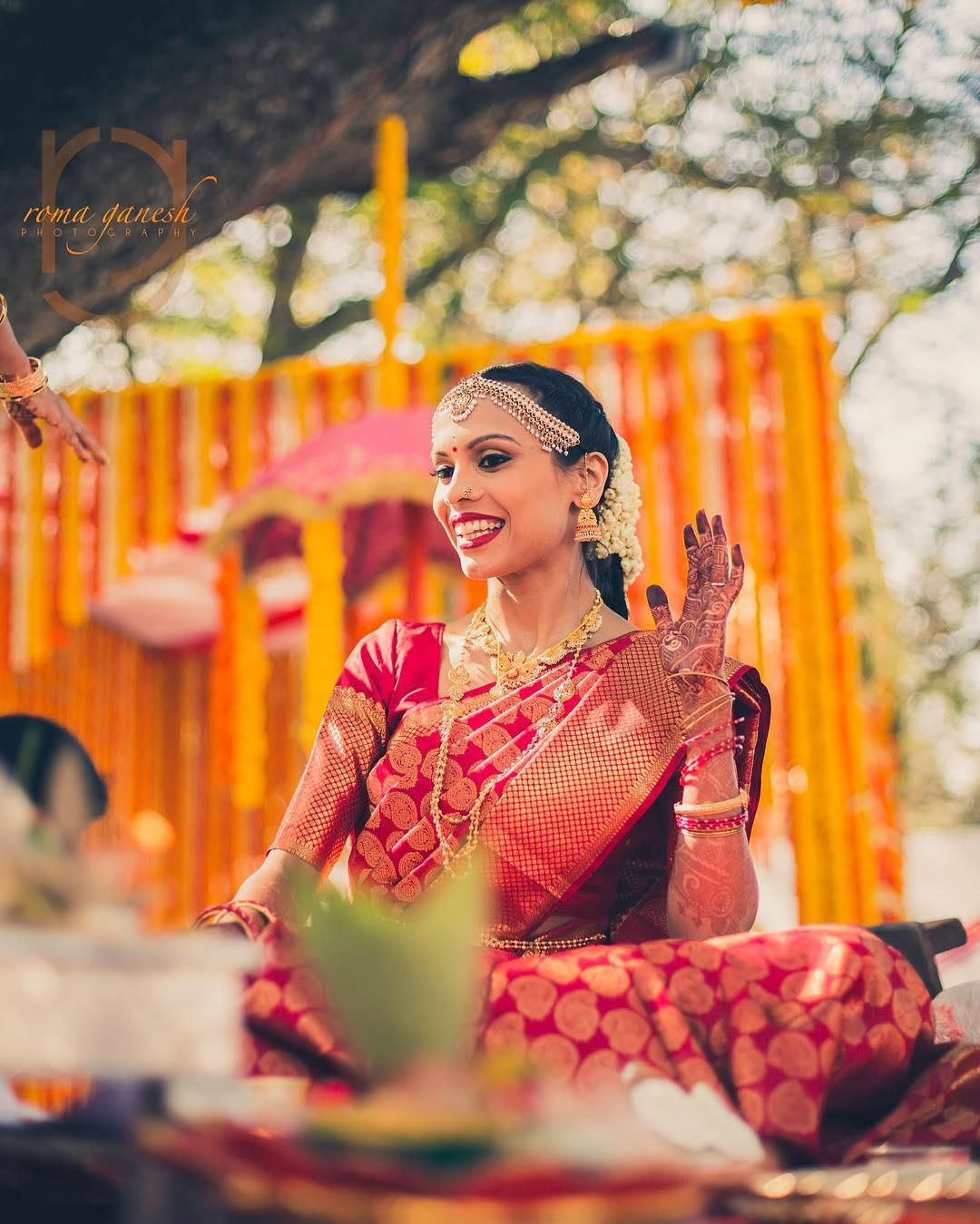 The traditional bridal red is an amazing pick for the Banarasi wedding sarees. The extra gold detail goes really well with the bride's jewellery. We are loving the dense check design on her elbow sleeves which matches up with the broad border.
In true Banarasi style, the saree has been fully infiltrated with paisley motifs. Undoubtedly a perfect choice for the wedding day. Try pairing this up with a light dewy makeup look and it'll look great.
3. A Royal Blue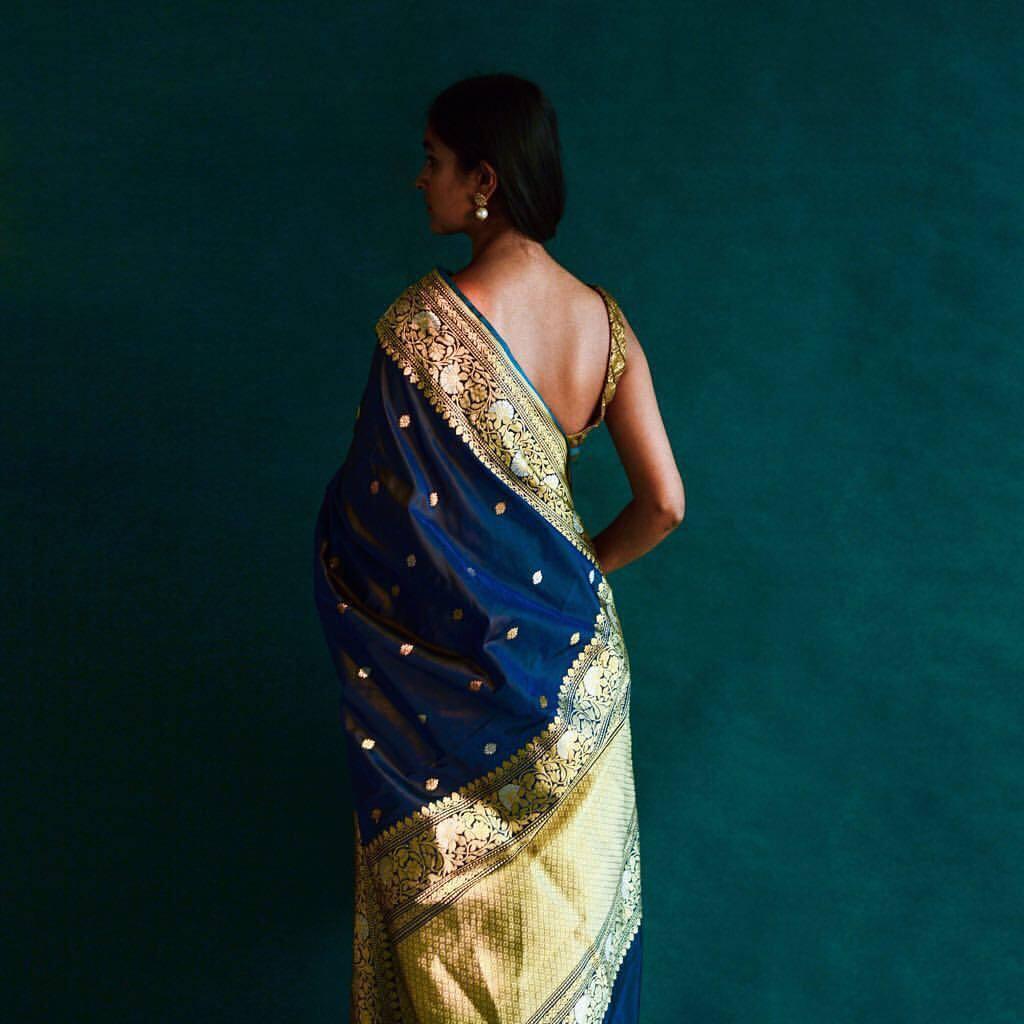 So simple yet so royal, this is an amazing idea. Skipping the heavy Banarasi wedding sarees can work wonders too. With a light work throughout the saree, the design has been perfectly balanced with the thick bright golden border.
This is also a great way to maintain a balance with the heavy bridal jewellery. We can totally imagine this being draped as Nauwari too!
4. Monuments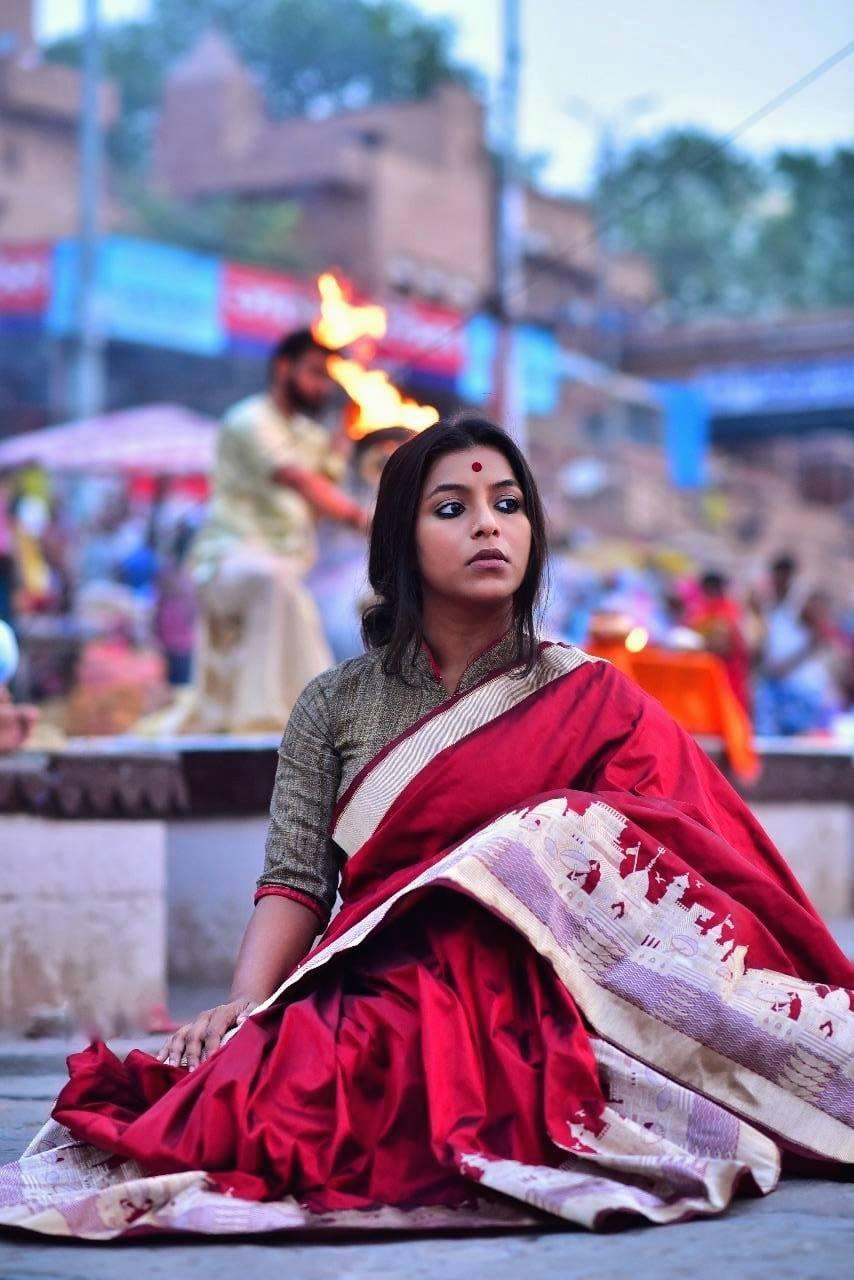 This deep maroon shade is super soothing and would look really elegant adorned by the bride. The monuments carved out in the Zari work look so authentic and traditional. It truly adds that bit of Indianness to this very rooted saree.
This would look lovely for a Bengali bride with heavy kohled eyes and Alta smeared hands.
5. Bright Wine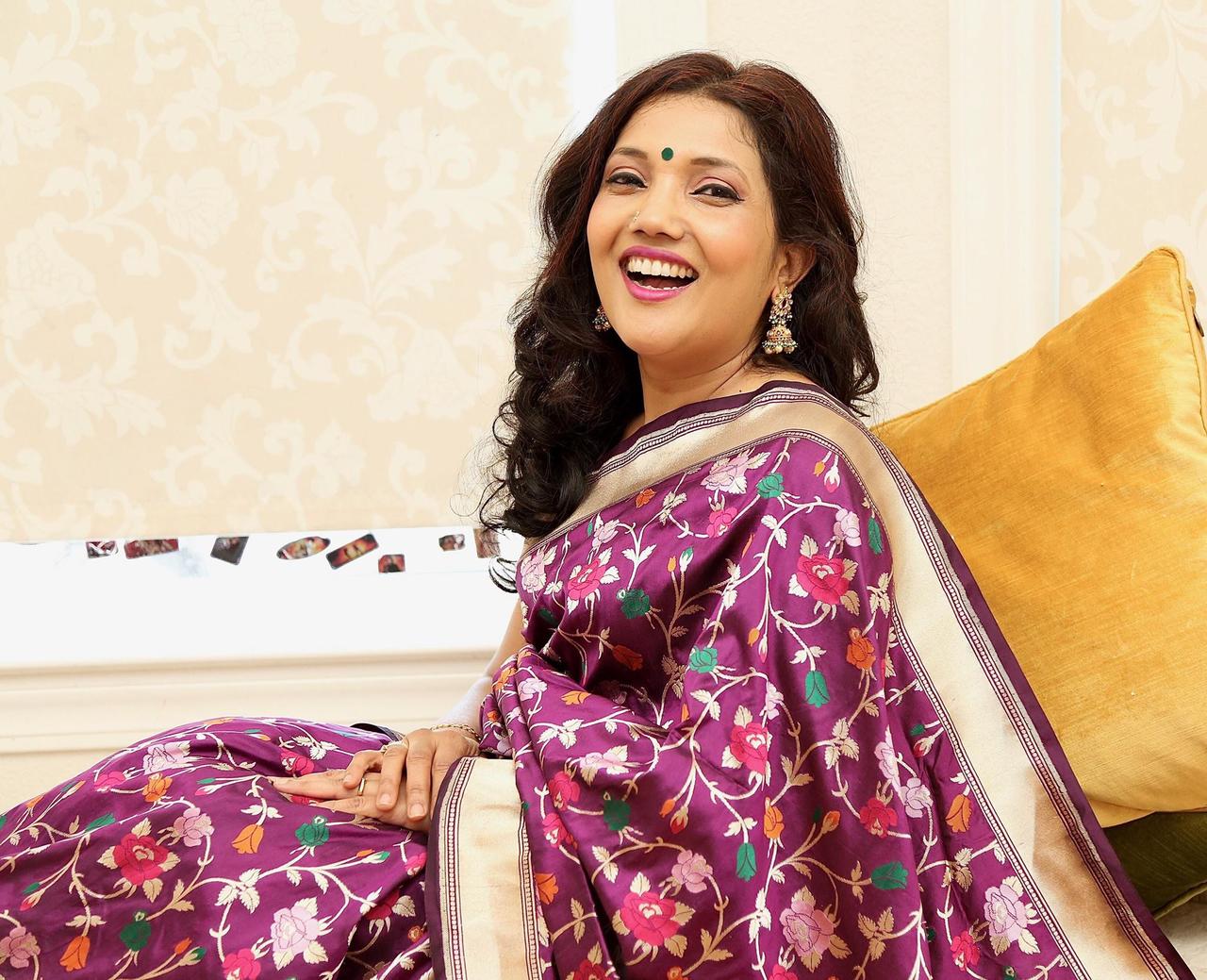 Wine shades are never going out of fashion. So if you are looking at Banarasi wedding sarees in this shade, then fret not you will be using it for a really long time.
The extensive Zari flower work and the bits of colour make it such a vibrant pick for a bride. The best part is that while it's vibrant the colour makes it such an elegant pick too. A lovely balance, for sure! Find matching bridal bangles with toda kadas and you'll look like a really enchanting bride.
6. The Lovely Emerald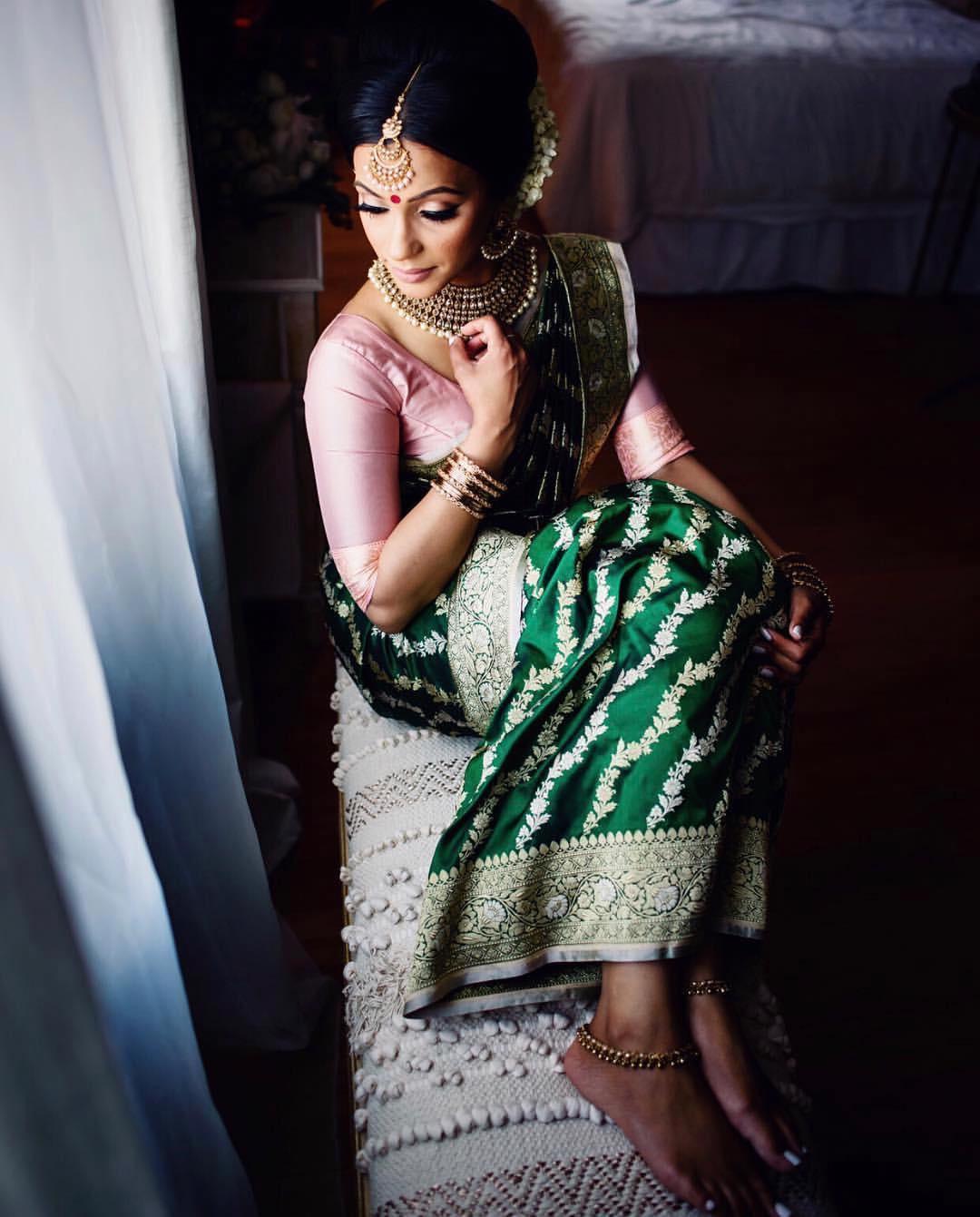 A splendid shade, a splendid design and an even more splendid saree, this is so perfect for the bride-to-be. Most Banarasi wedding sarees have golden zari work but the silver one on this is outstanding.
Pairing this saree up with a baby pink blouse is a brilliant idea too. You could also pair it up with a yellow and see how things change. Truly such a diverse colour.
7. Floral Pink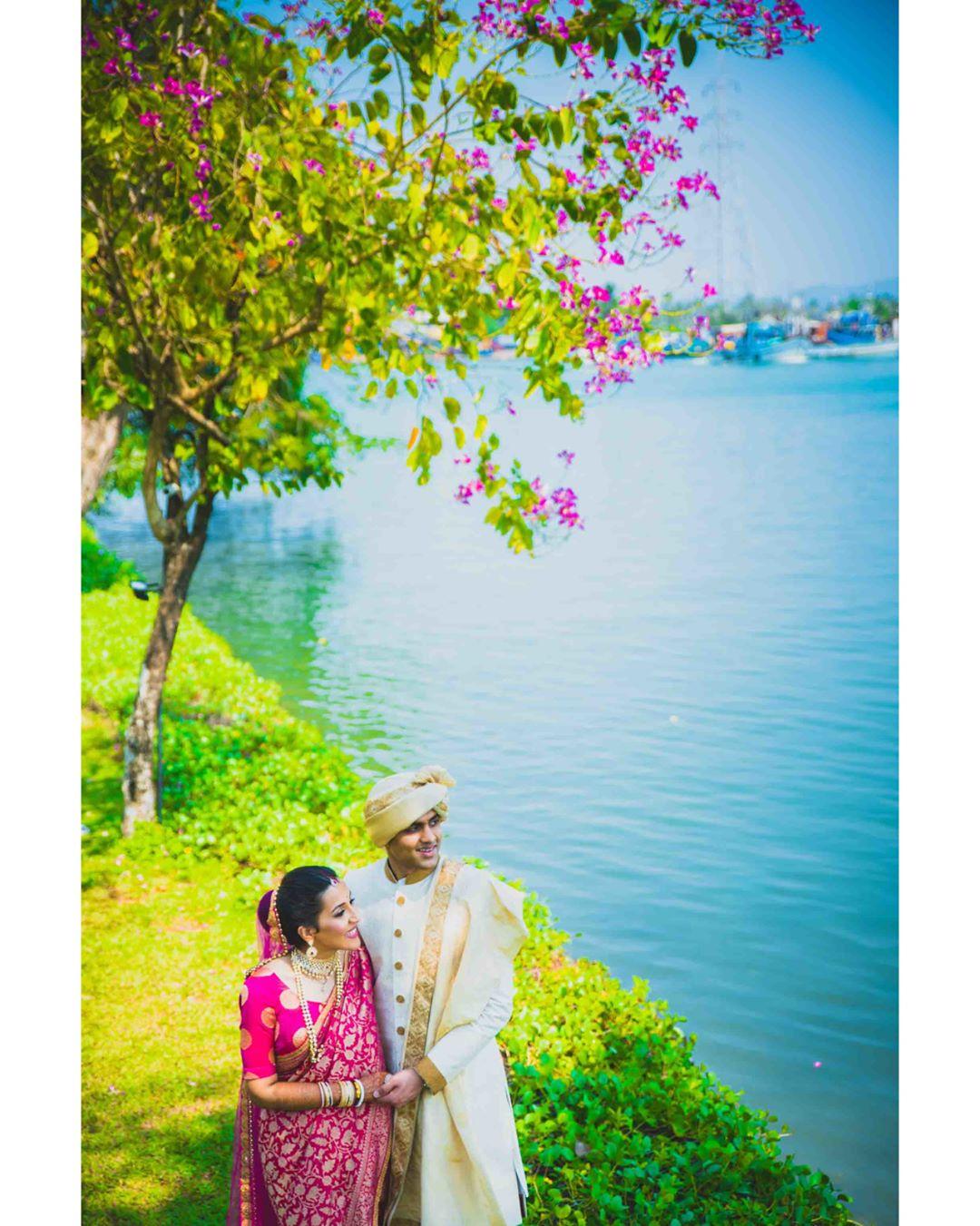 The uniformity of colour broken by the contrasting designs is the highlight of this saree. The voluminous floral design is such a typical element of Banarasi wedding sarees. Mixing that with the modern polka dot blouse makes for a great balance in the ensemble.
We think the net bridal dupatta on her head is a lovely addition too. This look is so traditional yet so vibrant, we don't think it's easy to take our eyes off it.
8. Tells A Story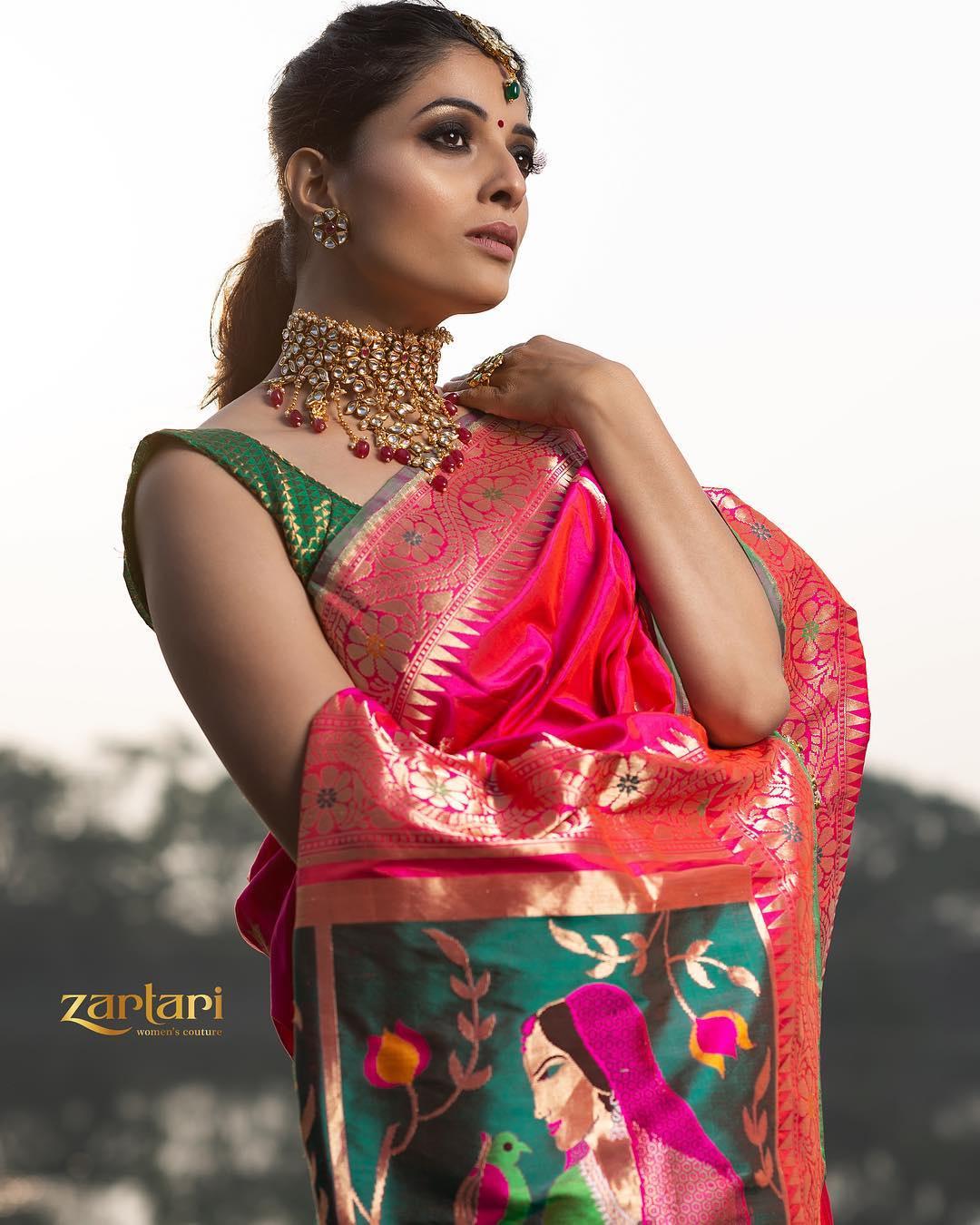 Another green and pink combo, but this time the tones are totally different. This combination is lovely for sure but the highlight is the little illustration that has been woven into it. Such an intricate work makes this saree a rather desirable option to own. No doubt a combination that would really suit you on the wedding day, try pairing it up with colourful statement jewellery, to add an element of uniqueness to your evergreen saree.
We hope all these lovely options for Banarasi wedding sarees give you hope that you will find something perfect for you. There are a lot of options out there and you will definitely find the perfect one without any compromise. Just remember to keep your budget in mind too, because this would be a good investment for your wardrobe. These are evergreen sarees and can be used for generations to comes so take your time and find a lovely one.
What would you go for?