20+ Fathers Day Wishes- Happy Fathers Day Wishes 2022
Missing dad? Though a day is too small to celebrate the bond that you hold with him, here's how you can begin. Use these ideas to pen your Father's Day wishes as a gift to your father. Write an ode & seal the moment in the sands of time!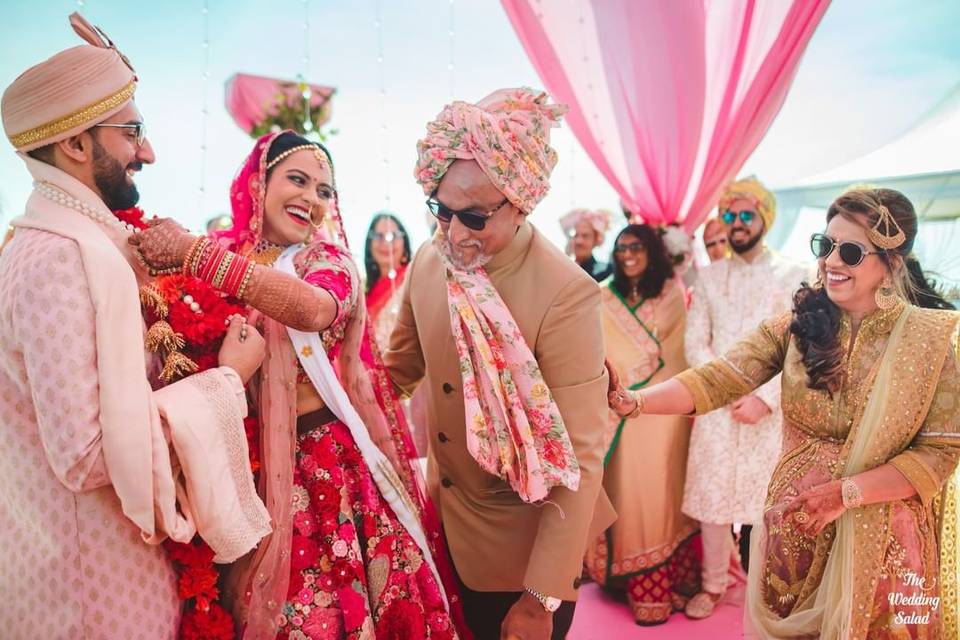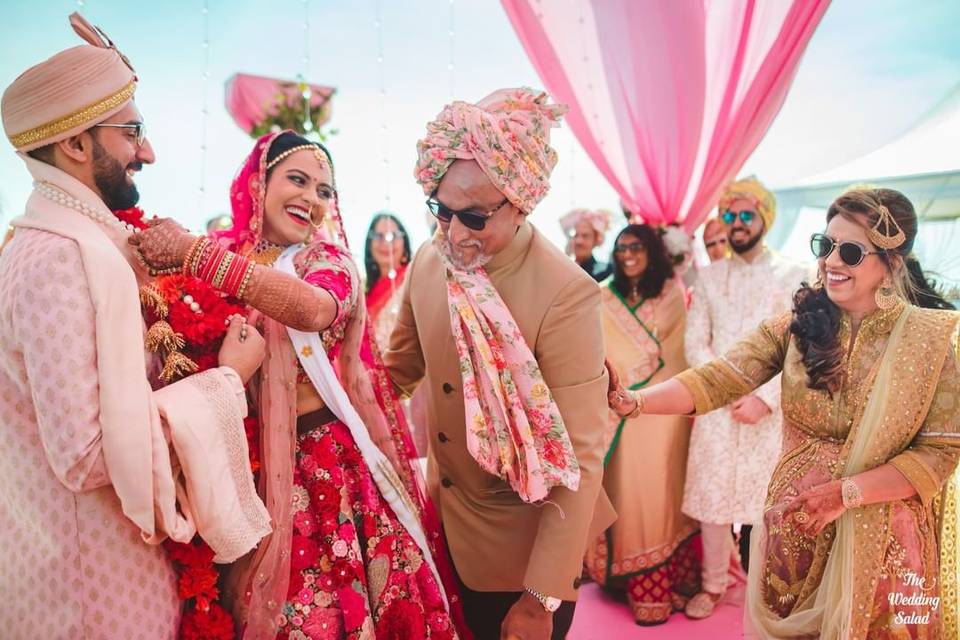 Image Credits - The Wedding Salad
From brides-to-be who are ready to leap into a new phase of life, to those who still enjoy their days with their Papa, we understand the place that he occupies in your heart, mind and soul. While words can hardly describe the torrent of emotions you feel for your big man, this time around on Father's Day, we ask you to make a gift just for him. Here is how you can summarise your pent-up emotions and convey them in the form of Father's Day wishes. So, grab a pen and make your own notes as you browse through our own sweet odes of love, thanking him for this magical life that he's given you.
Father's Day Wishes From Daughter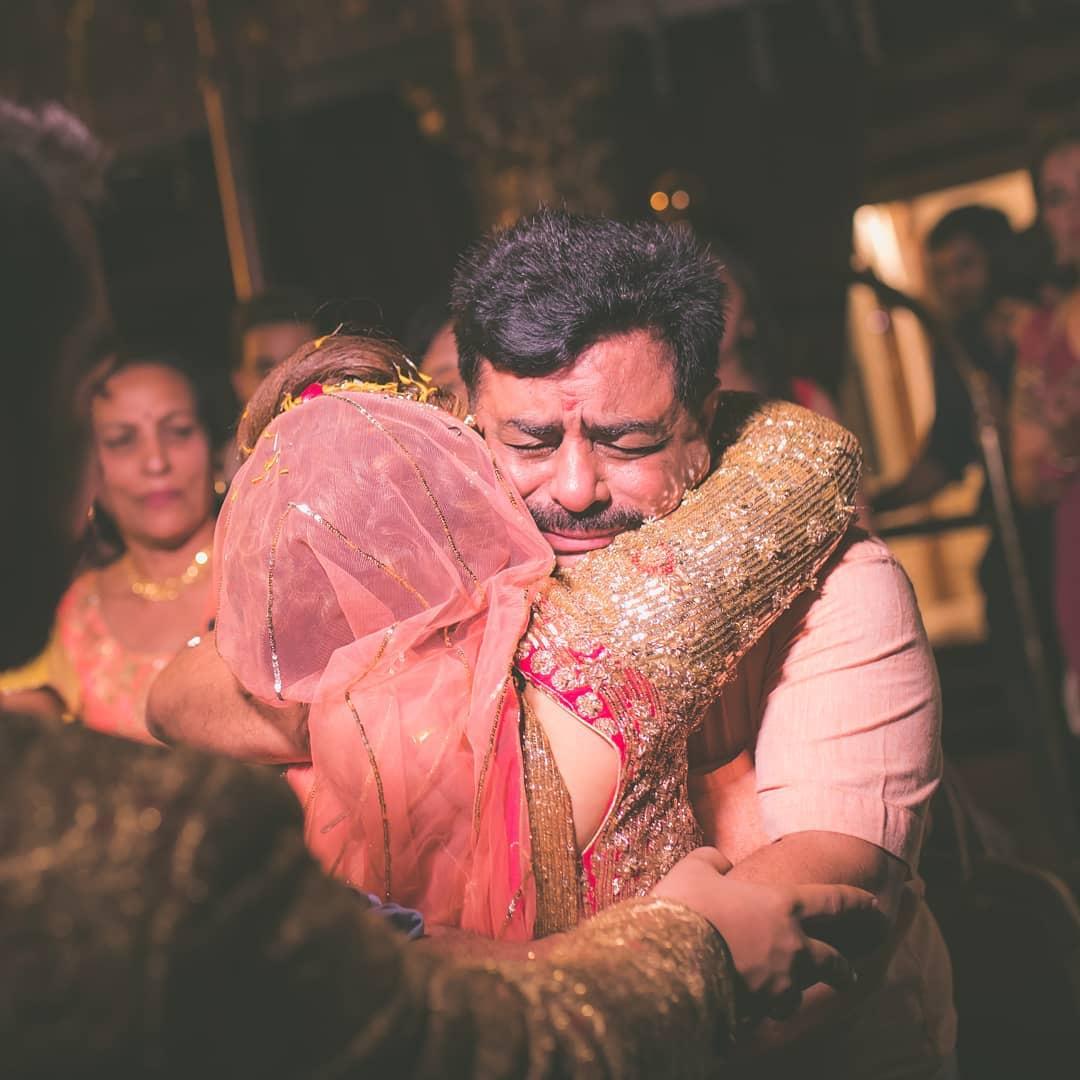 You are the first and the last man I could blindly put my faith into and trust that I will forever be safe. Yours is the first hand that I held when I came into this world and yours is the last hand I want to hold on to till the day I depart.
Even when I stand across your room today, looking at all the wedding preparations that are going on in full bloom, I feel myself drawn to the memory of the first time I learnt how to ride the bike, or the first day you drove me to school. There are not enough words in the dictionary that will help me tell you how much you have given me in this life. There never will be enough words to thank you for this beautiful life that you have given me. You were my first hero and you will always be my last.
I am moving to my new home, do not think I won't be watching you closely. Do not steal the sweets in the middle of the night and do not shut yourself away from the world. I may be old enough to get married today, but I will always be the baby you held in your arms.
From the first time he took you bike riding to the moments where he taught you how to take your first steps - a father is the first man you come to trust as your protector and guardian! He is the support, the pillar you lay your trust into and believe that no matter how many highs and lows life throws in your way, he will always be one step behind to pull you from it!
Papa, you're my rock, my anchor and my all! And even as life takes a 'Papa Ki Pari' in different directions, we understand how the focus on your father's place in your life would never change.
Read More - Best Father-Daughter Dance Songs
Father's Day Wishes From Son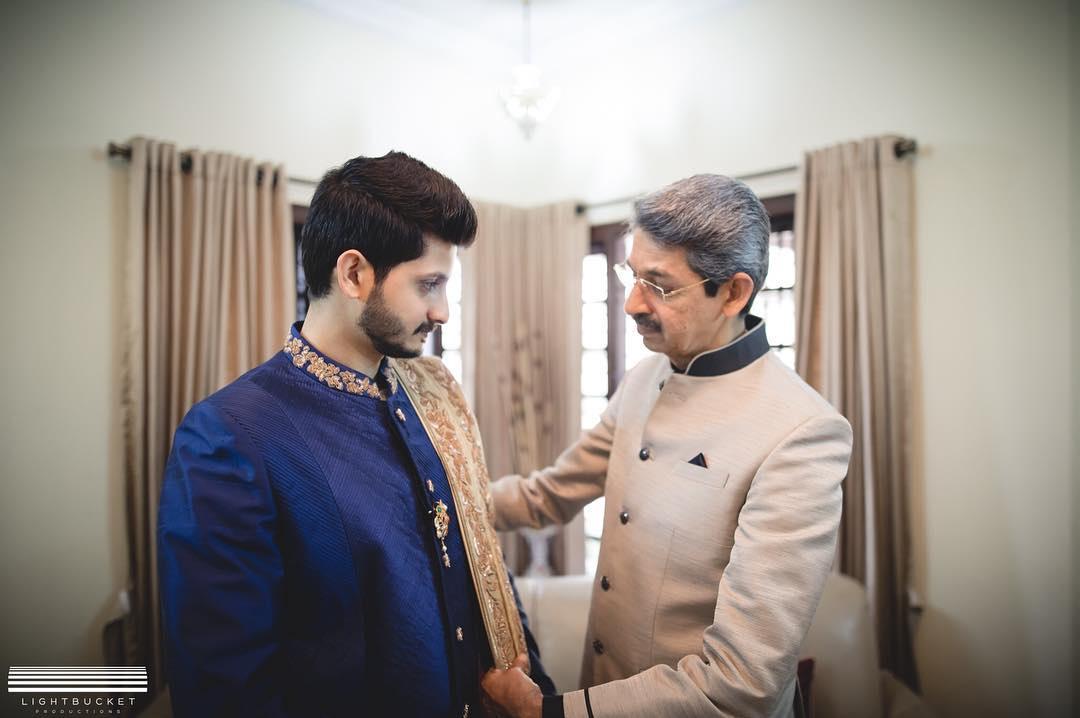 No matter how much I grow up in life, you will be my root to success. Without you I don't hold any stern place in my life. You are my world - Papa.
You are not only a great dad, but someone whom I can lean on like no one else. I am proud to have your back always.
I wish I grow up like you papa!
Sending love and heartfelt gratitude to the best daddy in the world! Your rock solid love has always helped to surpass the rock bottom situations in life.
Whenever I look at you - I wish "turning old" never existed in the dictionary! I want you for millions of years! May you live till my last breath Papa!
Father's Day Wishes From Wife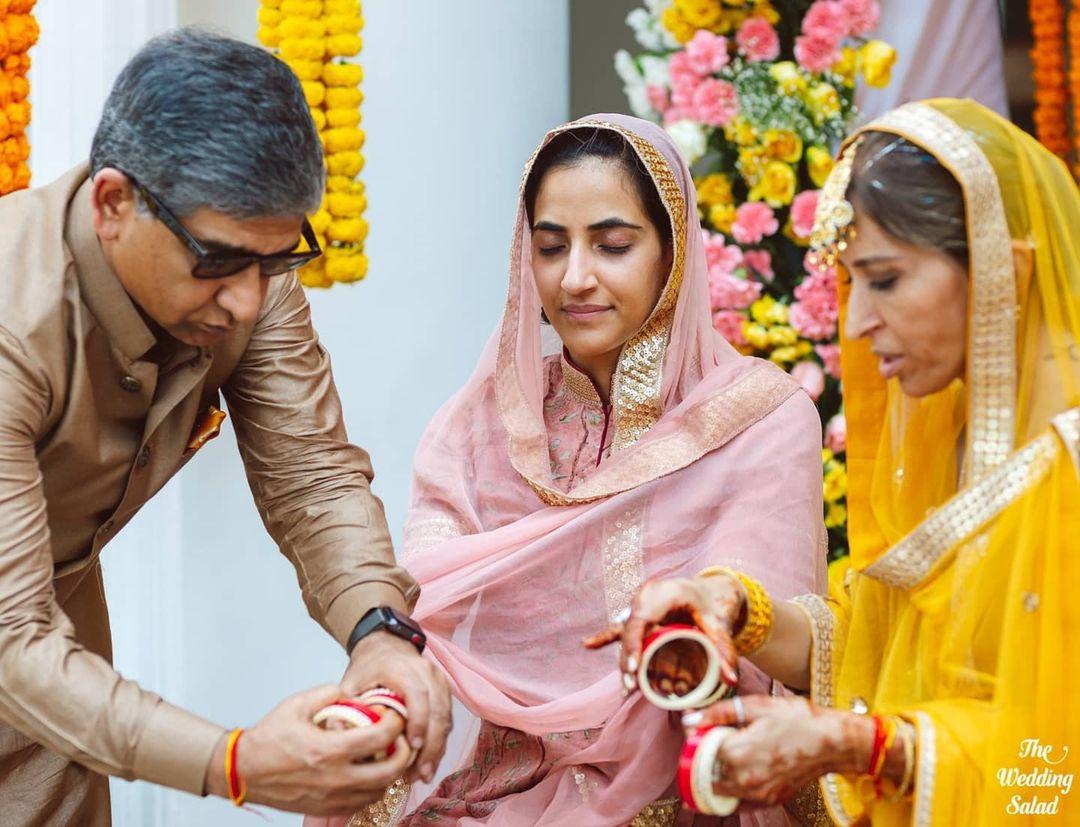 Image Credits - The Wedding Salad
To the world you are just a dad, but for us you are the only world.
Your love reflects in the eyes of our children. I feel so glad that they get elated to see you back home after work, tours and market visits. I adore your selfless love for all of us. You deserve a pat on the back for the best you are doing for us. Happy Father's Day to the best dad in the world.
Seeing what a great dad you are only makes me love you more.

Life has given us a wonderful family, a happy home, and love for each other. Mostly importantly, it has given us each other. I am so grateful to have you as my husband. Happy Father's Day to the most adorable person in the world.
Also Read - Best Husband Quotes
Father's Day Wishes to a Friend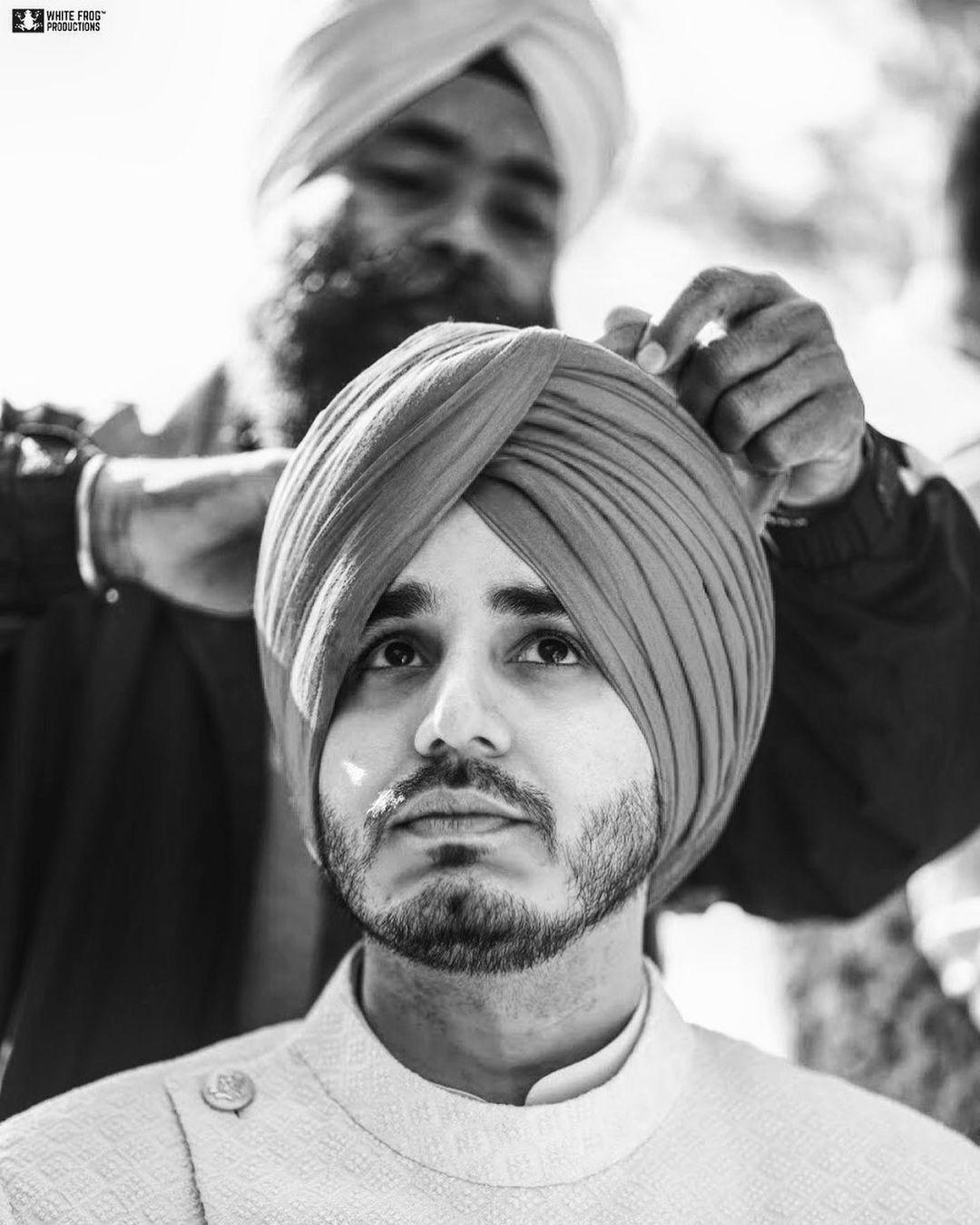 I feel overwhelmed to see my childhood mischievous buddy turning into a great father. I wish I learn to be as strong as you are.
The best thing about you is - that you let your child be themselves! You let them believe that they are worthy! Cheers for your commendable spirit in raising your children!
Today I owe this toast for not all your degrees, or the bond we had but how wonderfully you have weaved your daughter's dreams through this spectacular wedding! Your pure love is truly visible in your eyes buddy! Be strong and proud!
Also Read - Funny Wedding Wishes for Best Friend
Best Father's Day Wishes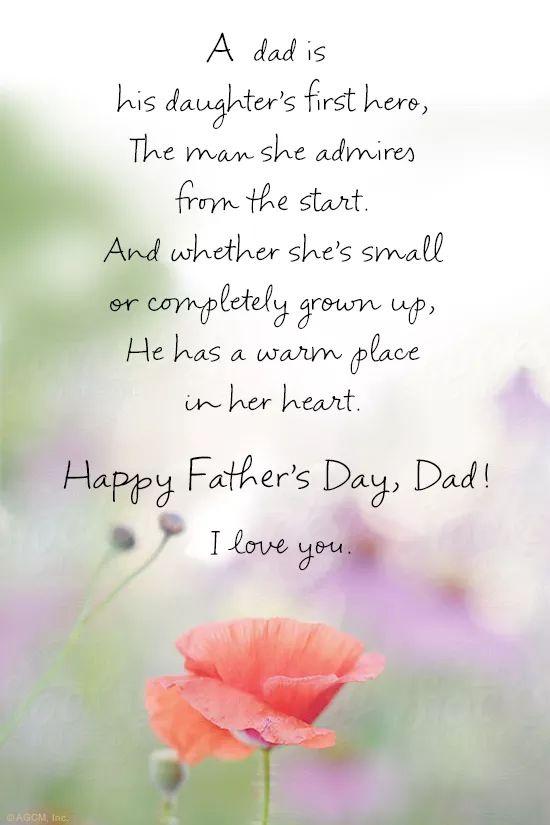 Image Credits - Pinterest
The real heroes of the world are dads, I'm so lucky to have my hero with me during every ebb and flow of life.
Some people don't believe in superheroes before they meet my Dad!
Dad, there is a saying that goes like this, any man can be a father, but it takes a special man to be a Dad. You are that special man in my life. Thanks Dad!
Because of you, growing up was beautiful and fun!
I can't express my gratitude enough for the encouragement you always give for the value you taught me and for the love you give me each and every day.
You toiled every hour to see us smiling! You cared every hour to see us healthy! You love every hour so that we can dream. You stood every hour so that we could achieve our goals! Thanks Dad for being the power behind our wings!
Happy Father's Day Wishes Images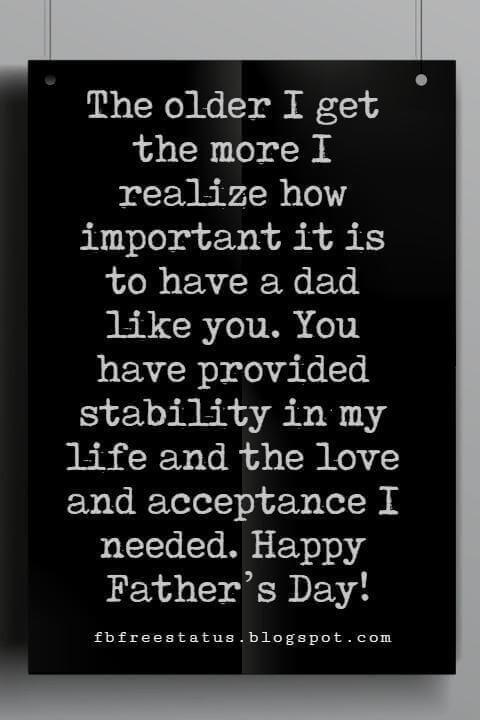 Image Credits - Pinterest
These father's day ideas are laden with throes of passion and emotions that each of us goes through no matter our walks of life. This listicle of father's day wishes and ideas will sum up your feelings better than you possibly could otherwise. If you want your daddy dearest to know how much he means to you, then using one of these father's day wishes is what you ought to do.
Use one of these father's day ideas to pen down your feelings as you wish your father on this father's day!
With words By Vandini Nirwan