Engagement Gifts for Him That Will Make the Groom Super Happy
It is a misconception that it is easy to buy gifts for men. If someone close to you is getting hitched, browse through this engagement gifts for him list!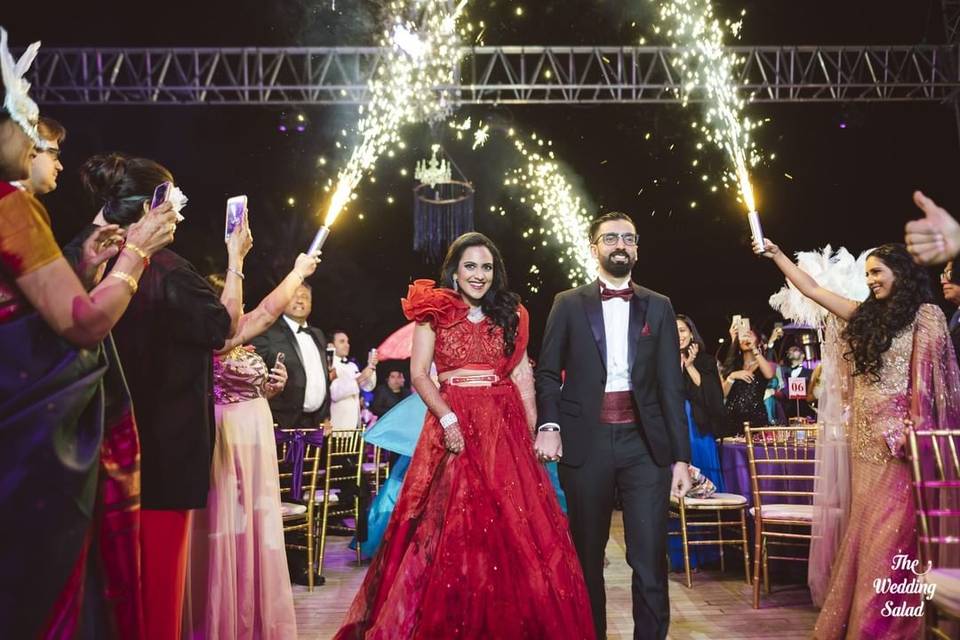 When people invite you to important occasions in their life, it is always vital to get them a gift as a token for your gratitude and blessings. The harsh reality is that people judge you based on the gifts you get them. Anyone can put money in an envelope and give it to someone, but coming up with ideas is tough, especially if it is for someone important.
If you are invited to someone's engagement from the groom's side, you have to get him a gift. Coming up with great ideas for wedding gifts is hectic, especially if you are close to him. To make your lives easier, here is a list of engagement gifts for him. You can browse through them and pick one that matches his personality or interests. Go through the entire article to know which gift matches which personality.
Strong Trekking Shoes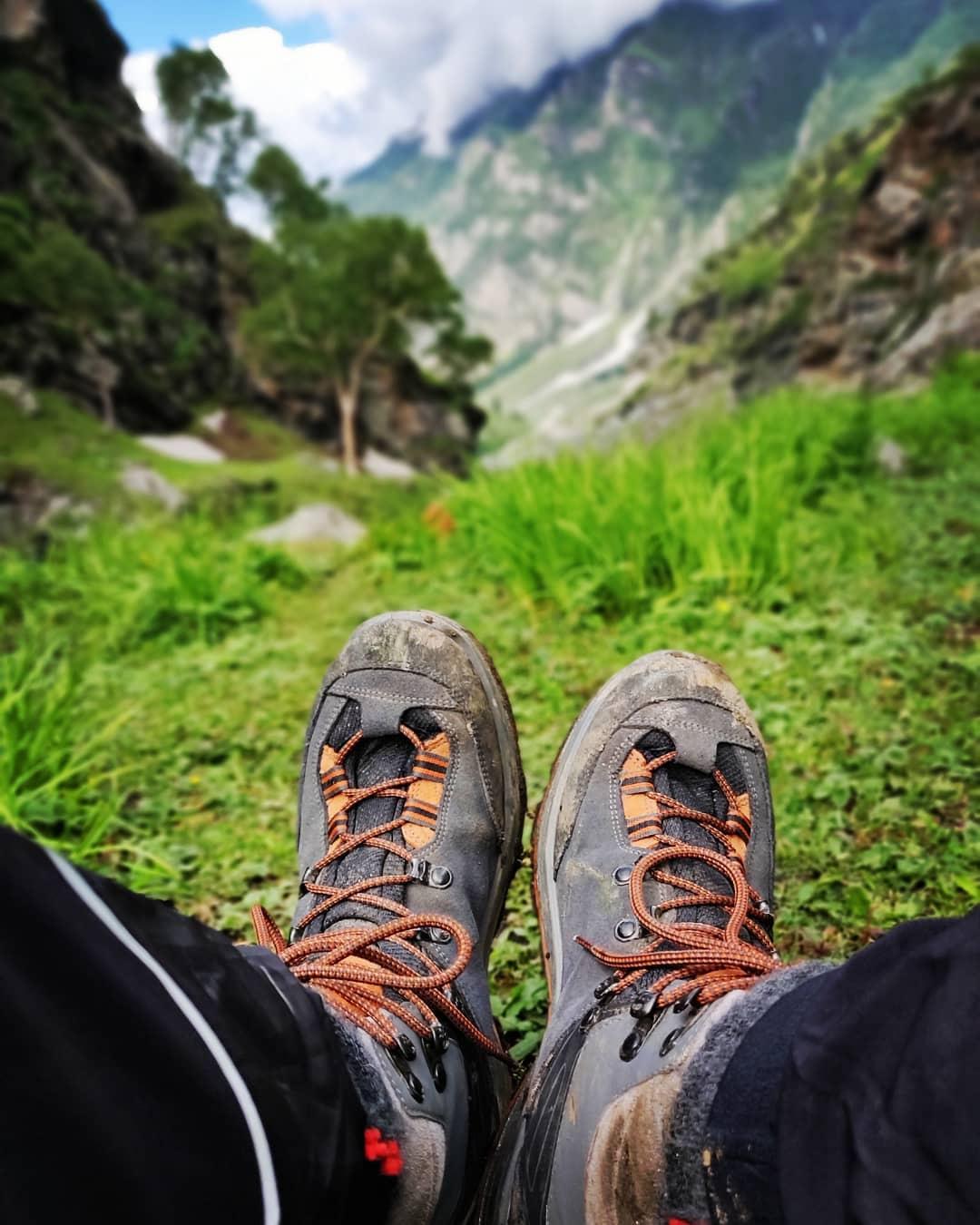 Image Courtesy: Ankita Makraria
If the groom is an adventure junkie, you do not need to go think beyond that personality trait when looking for engagement gifts for him. You just need to gift him anything he can use on his trips like trekking shoes, bags and tents or boots. Personally, we love the option of trekking boots. If you do too, make sure the stitching on them is seamless and they are not too heavy. We are sure a groom that has a passion for travelling will love this gesture.
A Smart 3 Piece Suit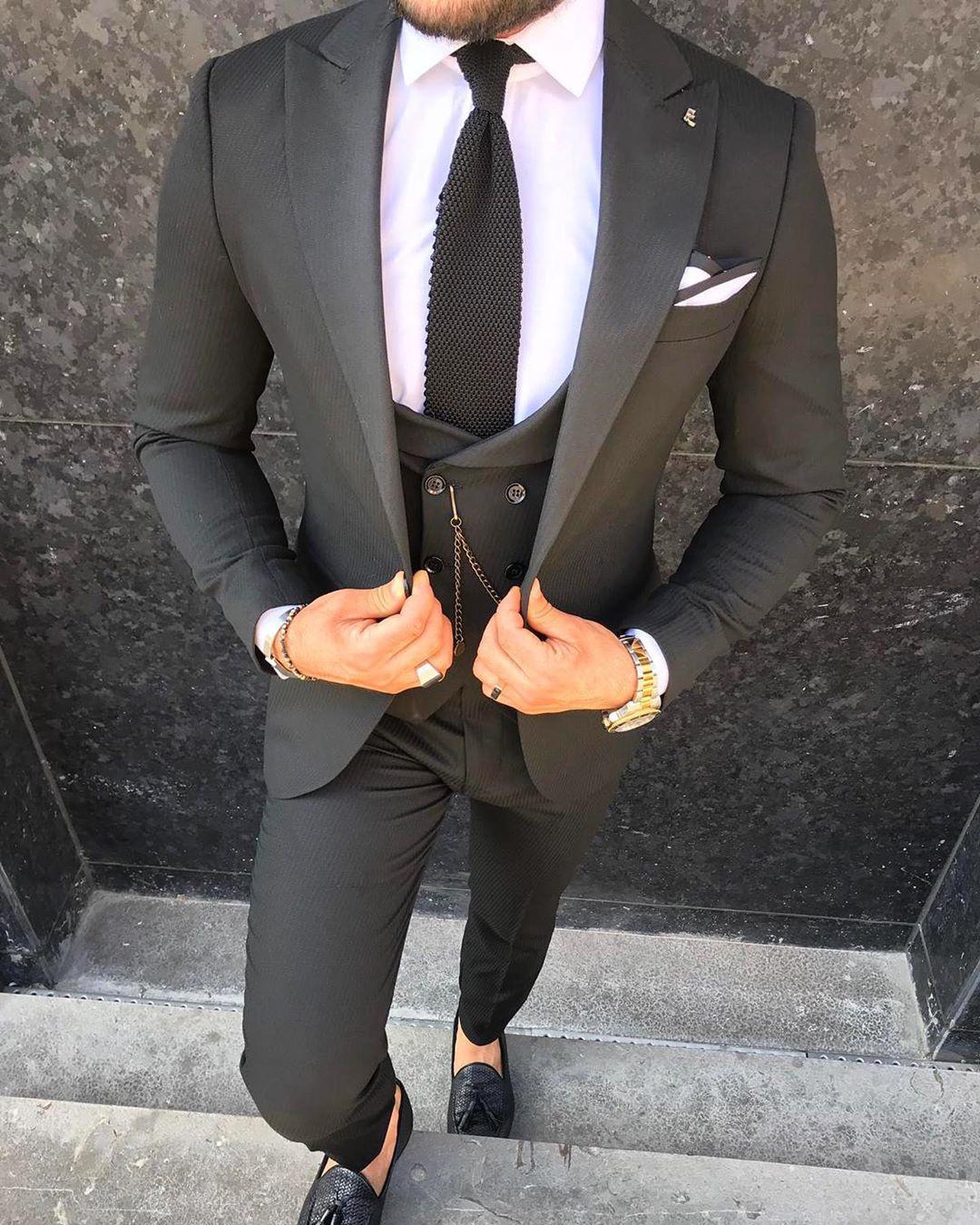 Image Courtesy: FC Plus Wholesale
A man can never have too many suits. If the groom you are buying gift for is a businessperson, we think he will like it. If he does not own any and loves casual wear, he should definitely own one now that he is married and needs to come across as an adult! You can get him the complete package with the tie and pocket square. If your budget allows, go for a brooch as well. Engagement gifts for him that involves clothing can be tricky to get right, make sure you have his sizes beforehand.
Musician? A Guitar is Perfect!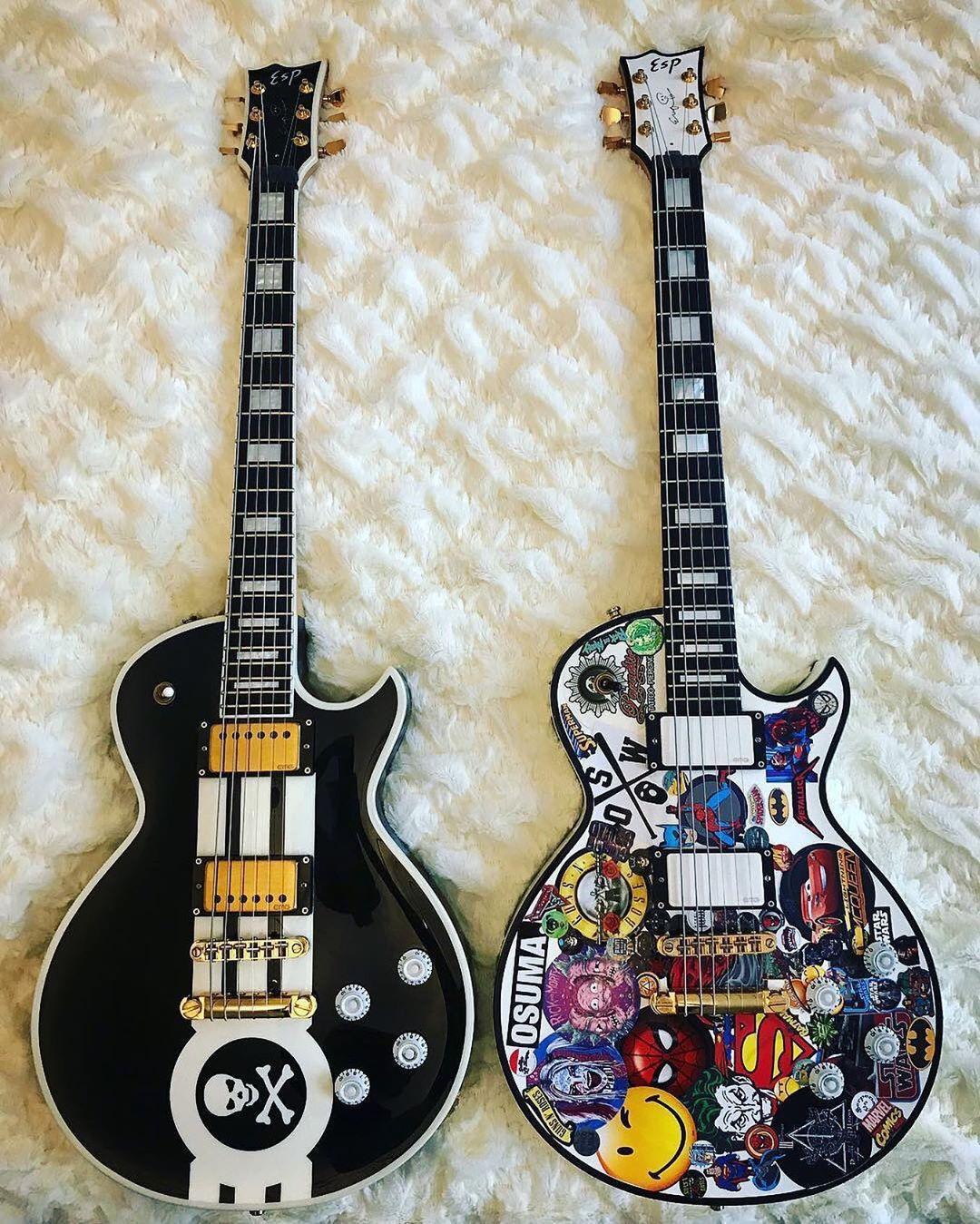 Image Courtesy: Guitar of Thrones
We all know boys love to strum their guitar chords to impress girls. Now that he finally has the lady of his life, a guitar is a must. If he loves to sing and play, this will be Sone Par Suhaga! We know not everyone can afford to buy someone a new guitar, you can get him guitar accessories or stickers of his favourite cartoons or emoji stickers to decorate his instrument.
All the groomsmen can also pitch in and get him a guitar, which we know he will love.
GoPro Camera for the Photo Enthusiast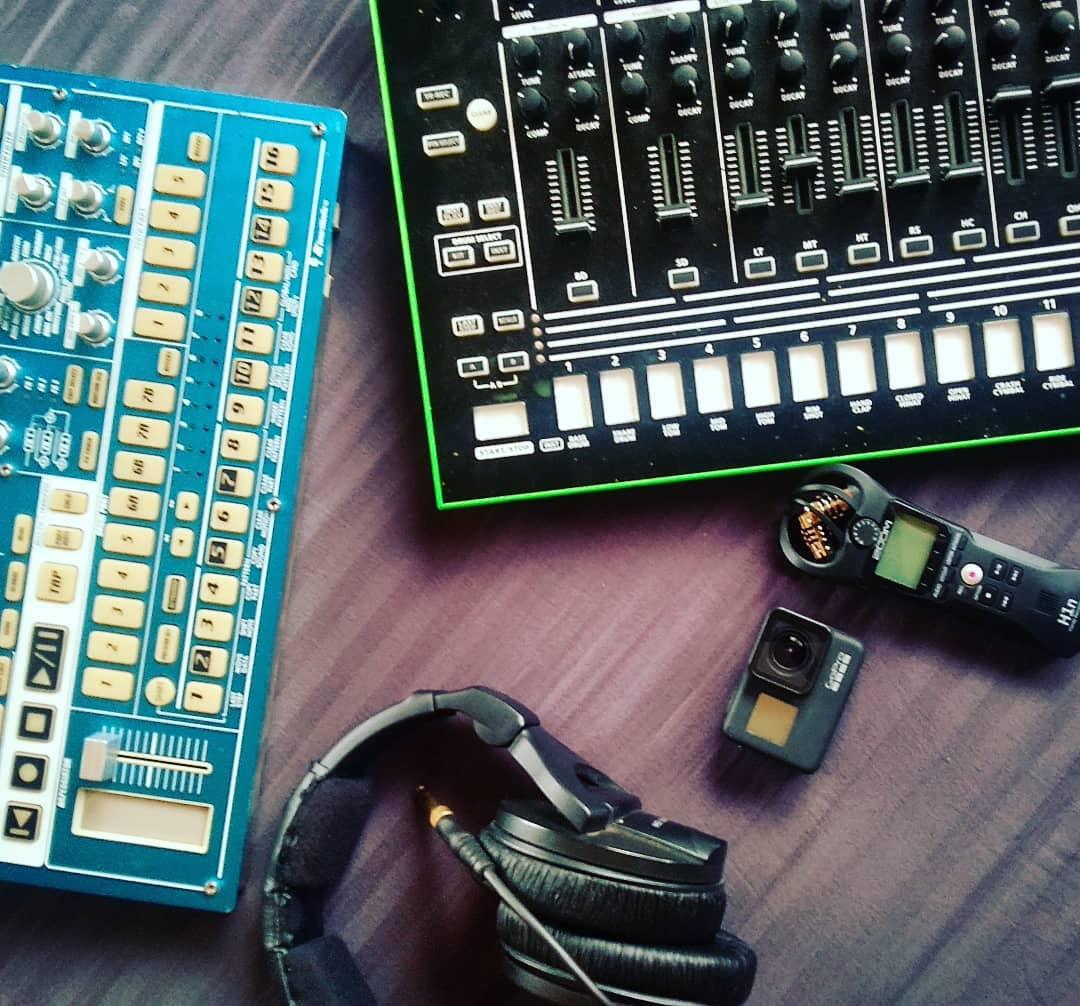 Image Courtesy: Meet Sumeet Maurya
Millennials love clicking pictures and capturing them for forever. While the groom is getting hitched, you can click his pictures with his new GoPro camera that you are going to gift him! Jokes aside, we think that technology is the answer for everything. We can think of so many technical engagement gifts for him like headphones and speakers. With this, he can be able to click live pictures with the smallest action camera ever! It is easy to use and he can take it on his honeymoon as well.
A Case for His Watches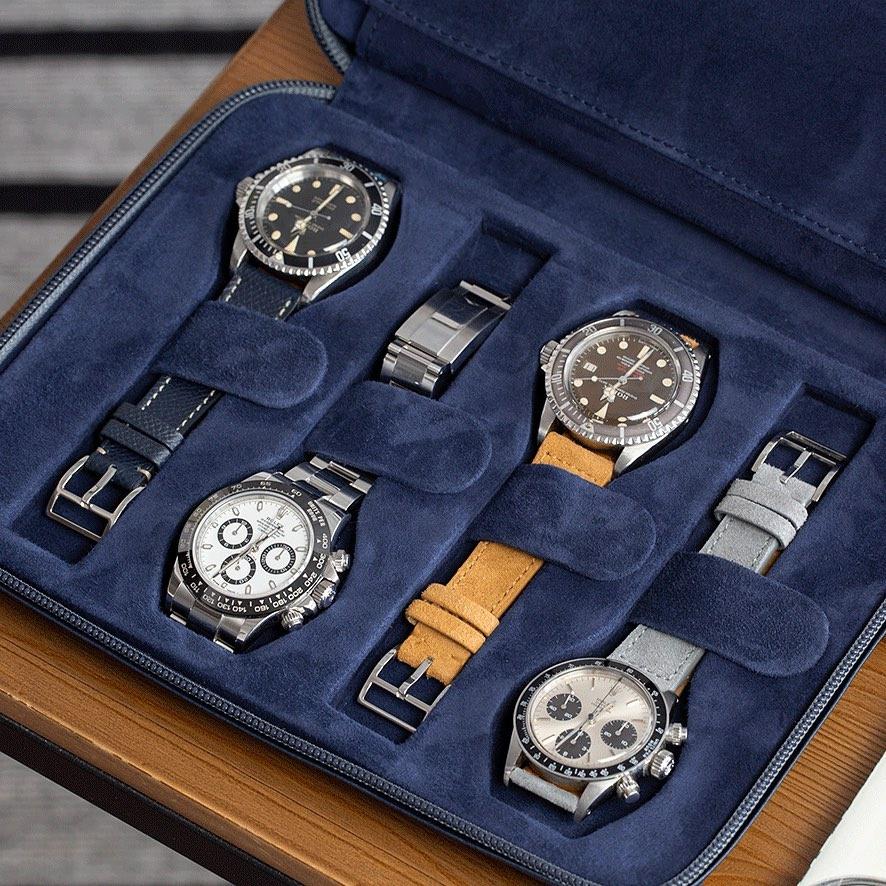 Image Courtesy: Molequin
Every person has something that they love to collect. If you know that your friend collects watches, get him a watchcase in which he can store all his watches safely. He can take it while travelling or just keep it on his vanity. Try to pick one that has more compartments on both sides so that he can store more. If you think this is not enough, get him a watch as well.
Personalised Perfume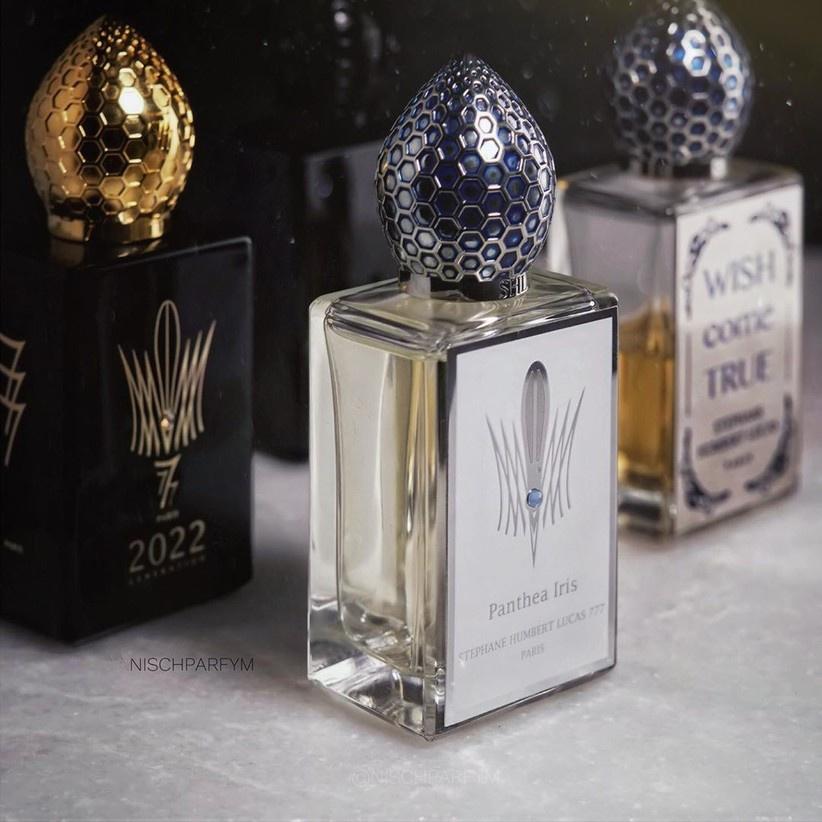 Image Courtesy: Nischparfym
When we say personalised perfume for engagement gifts for him, we have two ideas.
The first one is that you can get his favourite perfume bottle with his name engraved on it. It is unique and customised. He will know you have put thought behind this gift.
For the second idea, why not make him a scent that matches his personality. There are shops that do this. They get you talking about your friend and make a scent that will remind you of him. Try this; we think he will love it!
A Grooming Kit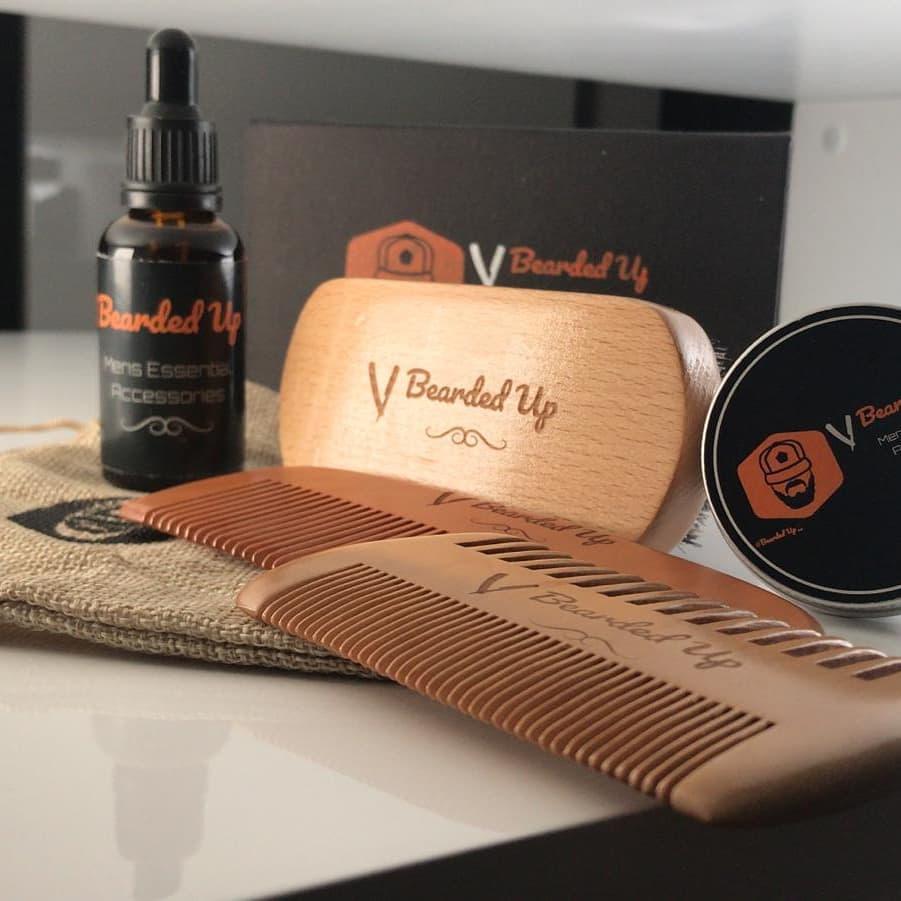 Image Courtesy: Ohhmohasin
If you are looking engagement gifts for him that will suit his OCD personality, get him a grooming kit. If he has a beard that he loves, there are special kits for beards as well. The same goes for hair as well.
Cufflinks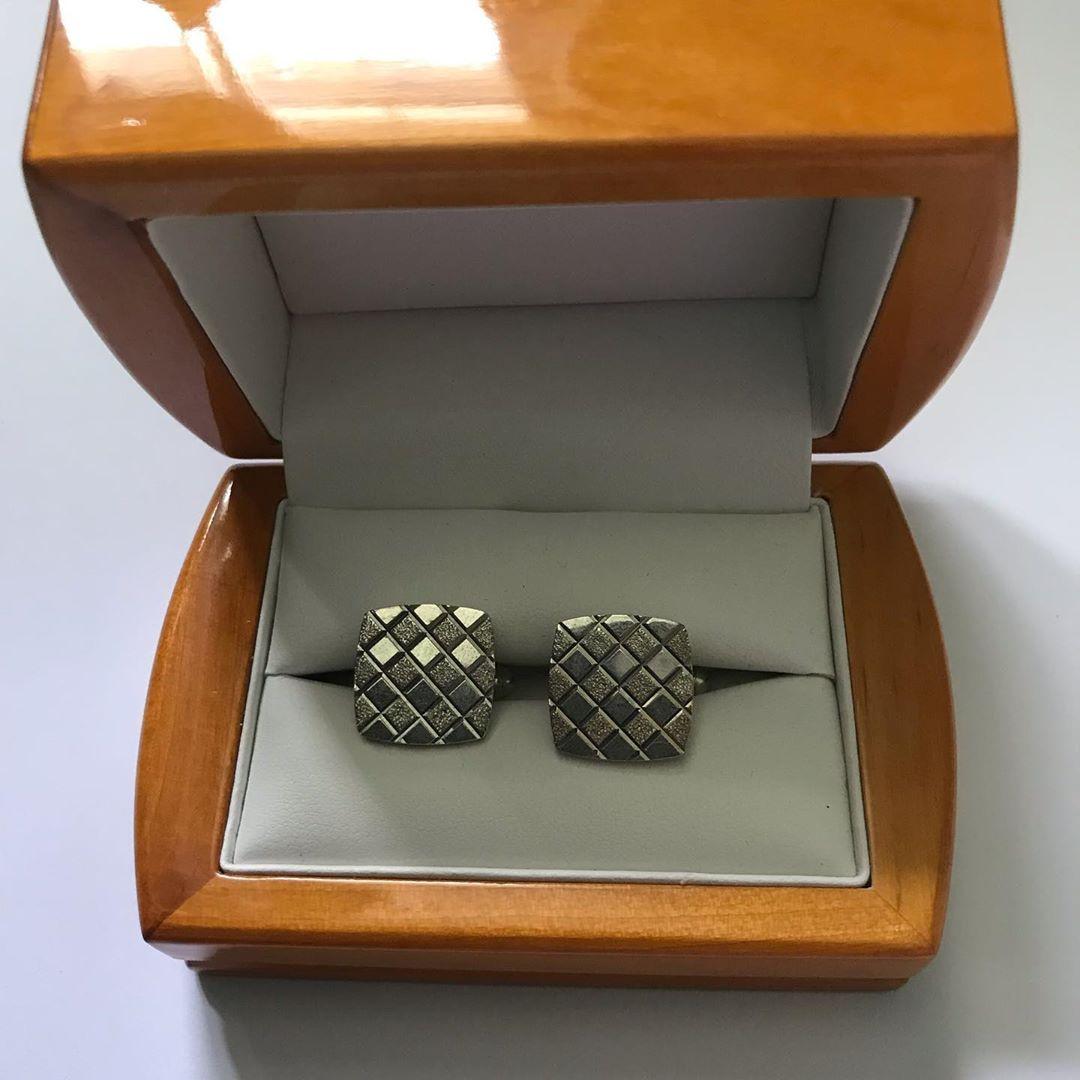 Image Courtesy: Rare Auctions Info
The last idea in this engagement gifts for him list is cufflinks. You can choose from hundreds of designs available in the market or get them engraved with the groom's initials. Many websites online do this and ship in India.
Most of these engagement gifts are easy to find and we're sure your friend will love them if you pick them out with thought and care! If you think we have helped you in finding engagement gifts for him, leave a comment below!
Also, check out these gifting vendors near you for more ideas!