5 Templates for Happy Marriage Day Wishes for the Bride
We have prepared a list of templates for happy marriage day wishes to help you send a well-crafted congratulatory message on the bride's big day.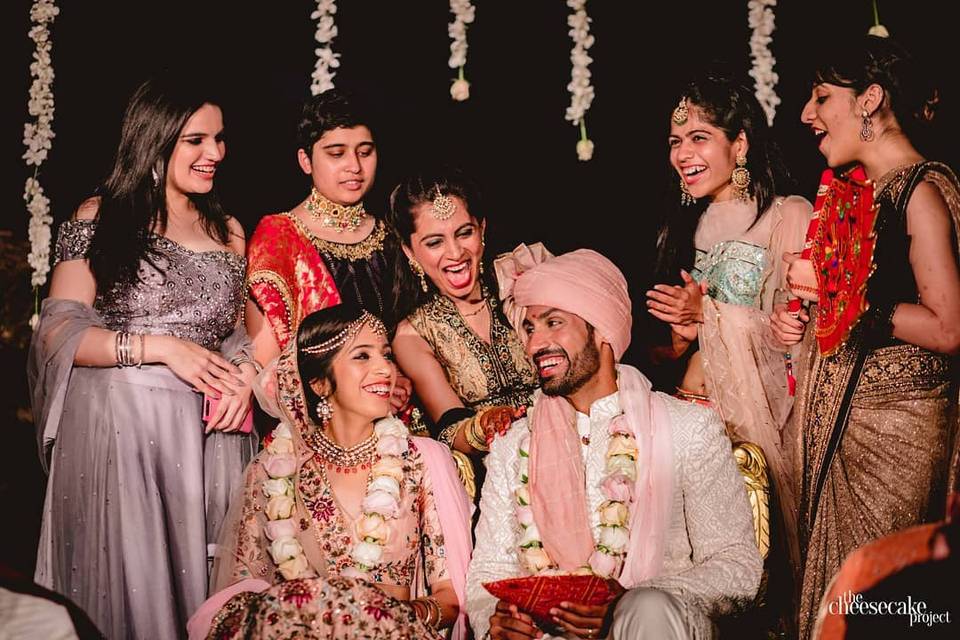 The wedding day is one of the biggest personal milestones in the life of a woman. It marks one of the biggest days of her life that begins a new and exciting journey. So, you would naturally want to congratulate the bride with a beautiful message.
You would ideally want your wedding wishes message to carry the right emotions and hopefully, bring a smile on their face.
We have created a list of 5 templates for happy marriage day wishes for the bride from the point of view of different groups of people that share a different relationship with her.
Happy Marriage Day Wishes From the Parents of the Bride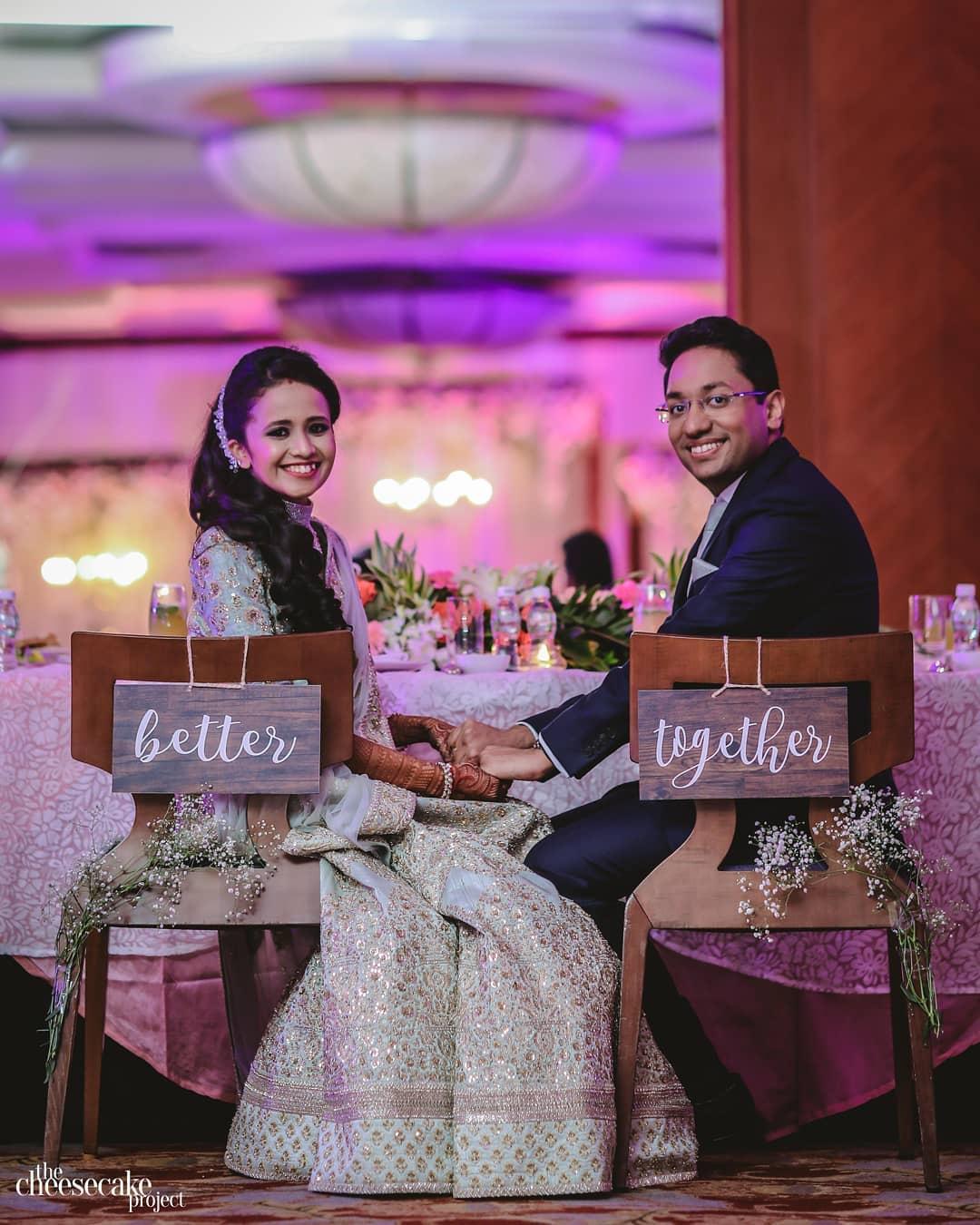 'Finally the day we have been dreading to see is here. We finally have to accept that our little girl has grown up and will now bring happiness to another household. Dear daughter, we are so grateful to be blessed with a daughter like you. We wish you all the happiness in life and hope you lead a beautiful life ahead.'
The parents are the people who have nurtured their child from the day she was born and have been the closest to her. So, a relationship as strong is this doesn't necessarily require any external gesture, to express the love.
However small happy marriage day wishes to act as a good pat on the back for the child and carries a hefty amount of emotions to it.
Happy Marriage Day Wishes From the Best Friend of the Bride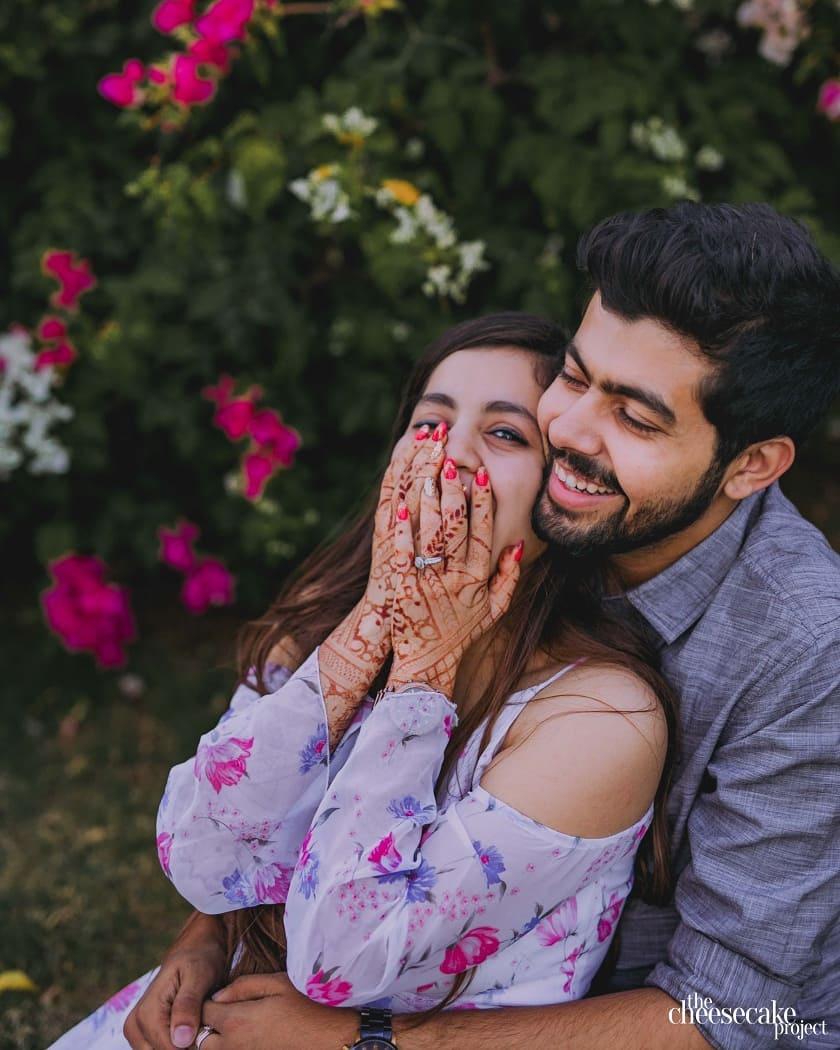 'I can't believe this is real life! My best friend is finally getting married to the man of her dreams in a beautiful setting just like she dreamed off. You have deserved all this and more my friend. Our lives will surely change and I can't wait for this new chapter of life to unfold. You have my best wishes and I hope we grow old as best friends together.'
The best friend of the bride knows the bride inside out and understands what her wedding means to her.
It is one day that marks a new curve in their relationship as friends as well. You can take inspiration from such a happy marriage day wishes or draft something that is more befitting to your relationship.
Happy Marriage Day Wishes From the Bride's Brother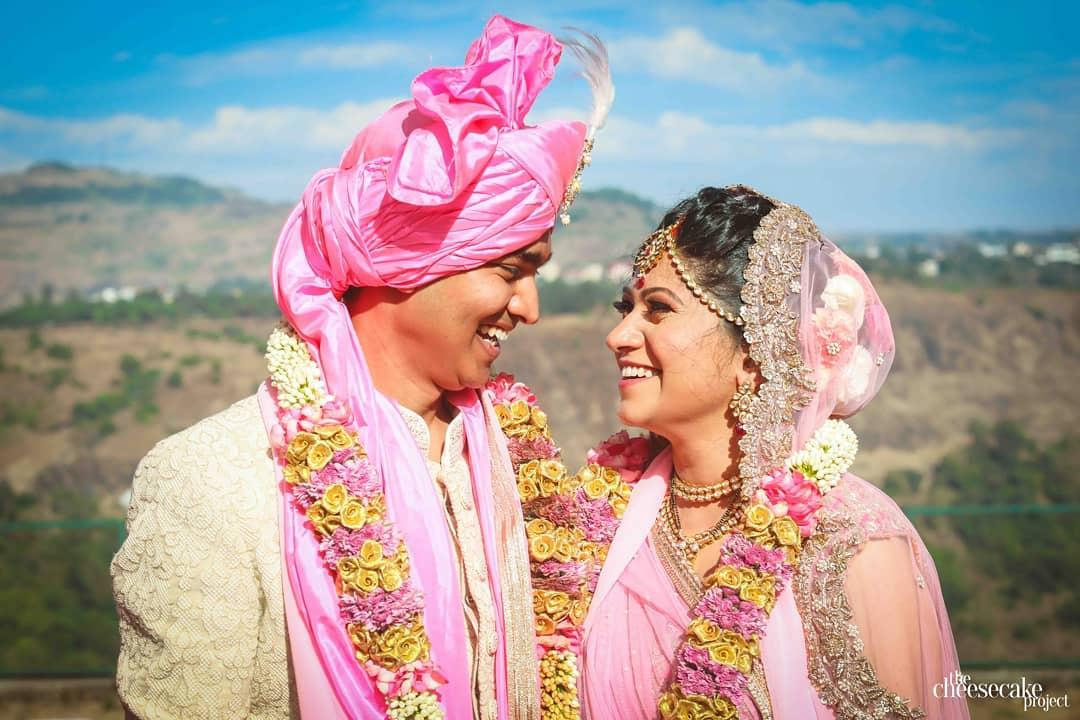 'So finally this day has come that has been so hyped up. Even though I barely talk to you in a manner that is not teasing you, but today I will. My beloved, you have been immensely crucial in shaping me to the person that I have become today. You have been like my second mother and my first and the closest best friend that life could give me. This house will never be the same without your presence and we wish you all the best for your life ahead!'
The brother-sister relationship is something that is filled with some tongue in cheek humour while still being very loving and respectful in its core.
For your sister's wedding, you can draft happy marriage day wishes that remind her of how much she meant to you and congratulate her in an emotionally touching way.
Happy Marriage Day Wishes From the Work Friends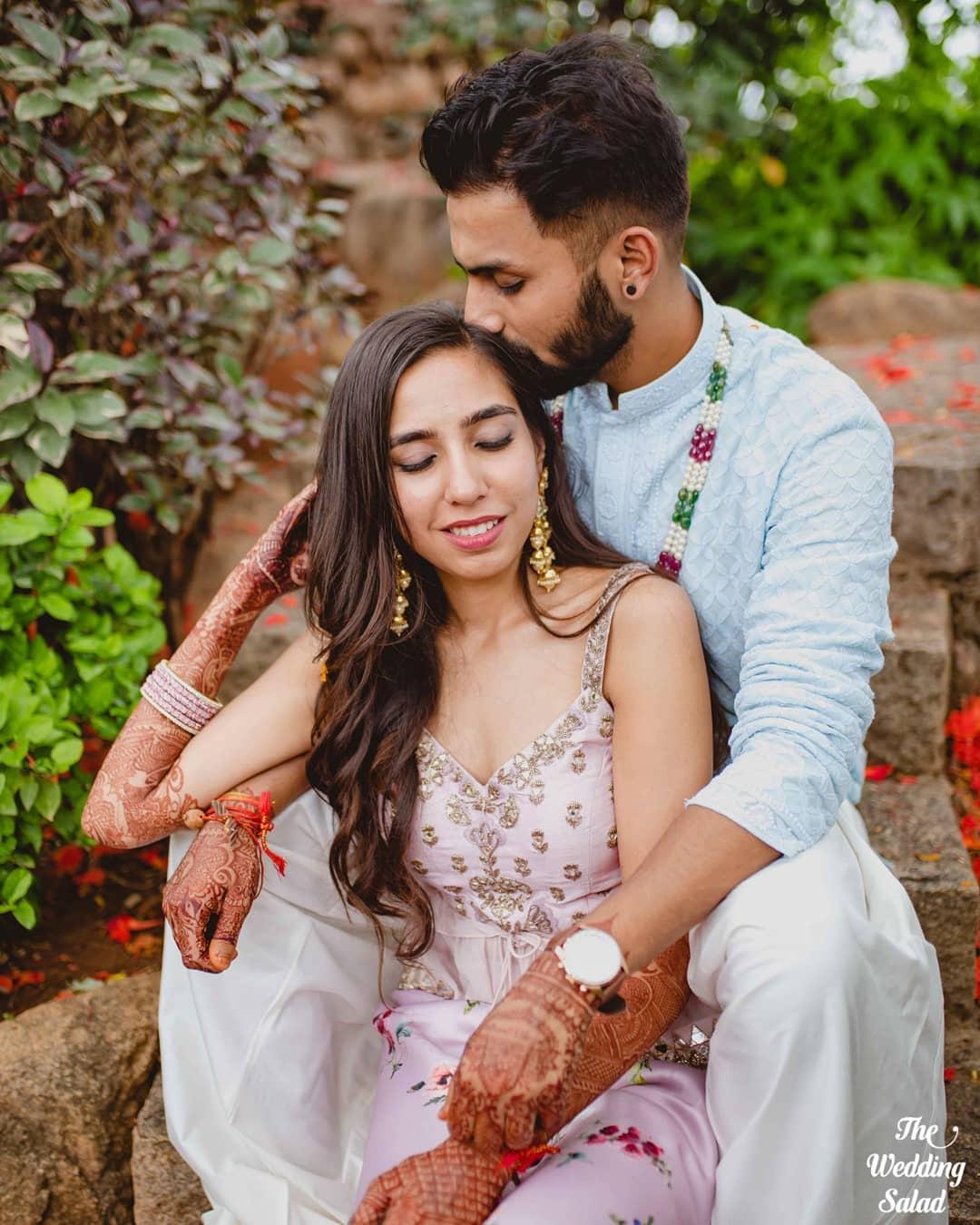 'Dear < insert bride's name>, we wish you all the luck with your wedding. All of us have seen how much you've looked forward to this day and how much it means to you. We are very happy to see you taking this leap in life and wish you a beautiful journey ahead. Hope to all your wedding stories when you get back to work from your honeymoon.'
As the bride's colleagues, we suggest you keep things simple and send out a feel-good message to congratulate on her big day. The above variety of messages that can be used to can give you a fair idea.
Happy Marriage Day Wishes From the Bride's Cousins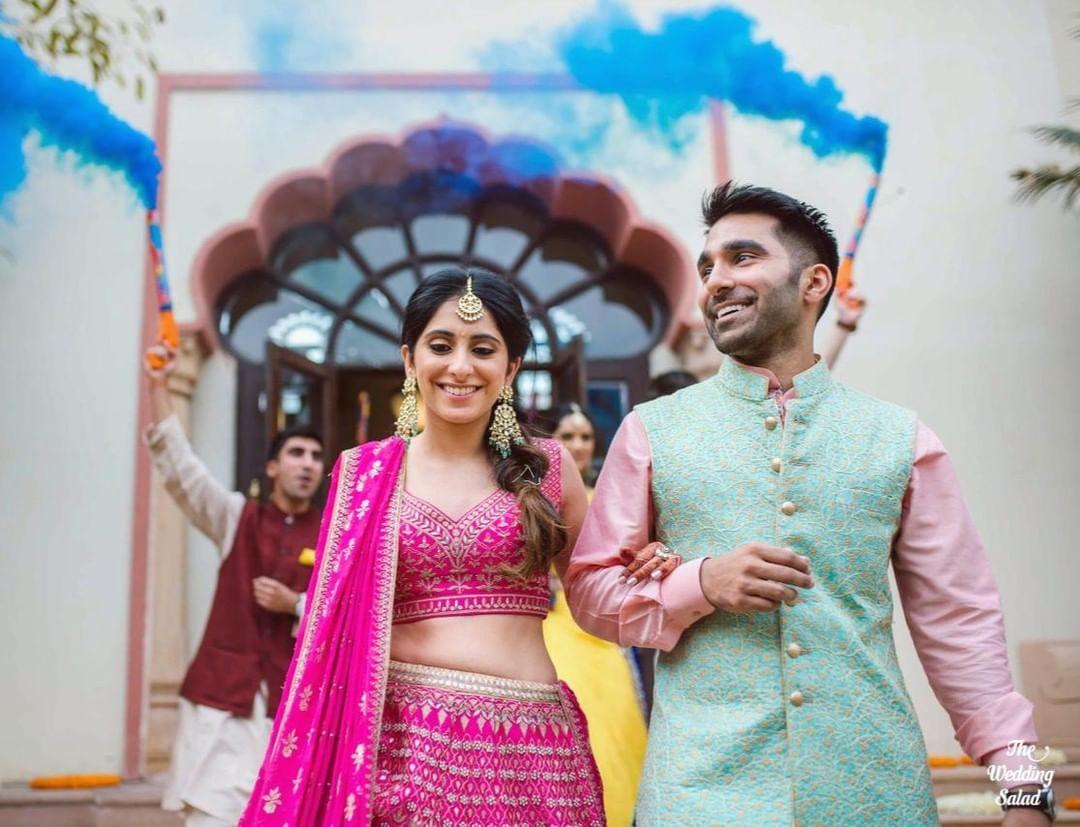 'To our beloved <insert bride's name>, we are so excited for your wedding and we've been waiting for this day for far too long. It feels so good to see our adorable sister tie the knot with the man of her dreams. We look forward to Jiju joining our group and happy days ahead.'
The cousins share a strong bond with the bride and have spent so many years enjoying with each other on different family get-togethers. You can draft happy marriage day wishes to welcome the new member in your pack and congratulating the bride on this day.
We suggest you make sure that you don't take too much stress while drafting these emotional yet beautiful wedding wishes for the bride.
Just write down something straight from your heart and the bride will surely be touched by your gesture. We hope that this article on happy marriage day wishes helps you to come up with interesting messages to congratulate the bride on her wedding.
Give the bride a gift she will always cherish! Check out these gifting vendors near you!