60 Wedding Day Wishes That Are Flirty yet Loving, Unique yet Close to the Heart
If your friend is getting married and you are yet to curate a personalised gift/message for them to wish them luck, prosperity and happiness then this what you need to do. Read these 60 wedding day wishes and a smile is guaranteed.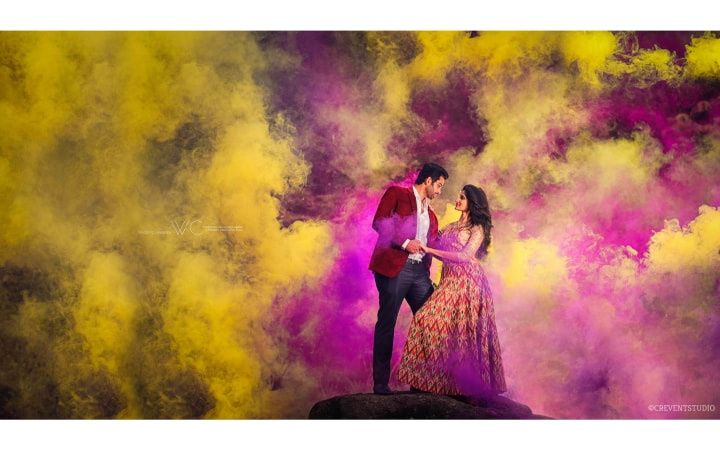 The moment of euphoria that you feel when one of your childhood friends is getting married is unmatchable. But, it is tricky to let them know exactly how happy and excited you are for their new journey. One sure shot way of bringing a smile to their face is by writing for them a personalised, flirty, loving and epic wedding day wish. Start by reading these 60 wedding day wishes and adding them to the wedding gifts that you have planned on giving them as their big day approaches. You can even get them printed on funky posters and use as decoration items.
60 Wedding Day Wishes That Are Flirty yet Loving, Unique yet Close to the Heart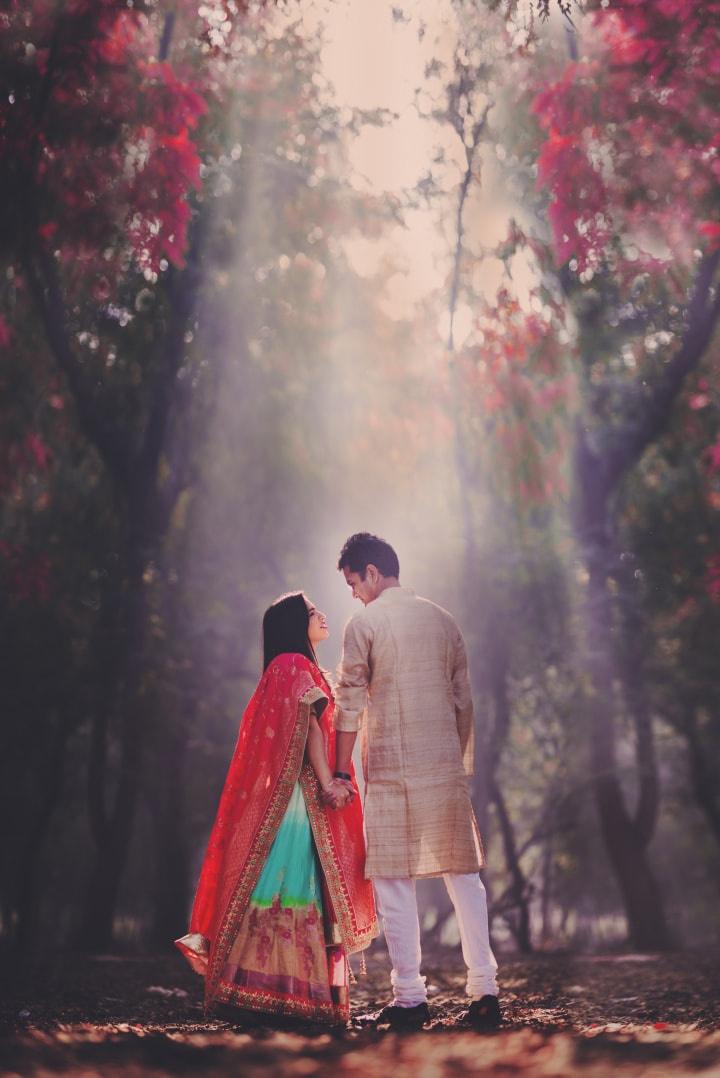 Put an end to your misery of 'what to' and 'how to' let your friend know that you are happy because they are. Read these 60 wedding day messages and spread some love and smiles! These wedding day wishes are some of the best ones! So, waste no more time and pick a handful of these wedding day wishes now!
1. "I/we couldn't be happier for this fusion of souls, this merger of hearts, this blending of dreams. May you always be happy together."
2. "As you enter into this beautiful covenant, may the desires of your hearts always remain true to each other. Hugs, kisses and our best wedding day wishes."
3. "The secret to a happy marriage is no secret at all. It's simply love, in every act, substantial or small. Wishing you a lifetime of love and happiness."
4. "One good thing about growing old together is that the more wrinkly and grey you get, the more your spouse's eyesight declines. May you have a happy married life pal!"
5. "You are one smart cookie for marrying your woman. Just don't leave crumbs on the floor. May the happiness, love and joy you feel today shine forever."
6. "A new adventure has just begun. Enjoy every single moment of your new and mysterious challenge!"
7. "Here's the secret to a long marriage: No matter what the day has brought, go to bed with a little kiss, and always touch toes. Congratulations!"
8. "Honour, cherish, love, respect. Converse, encourage, kiss, reflect. Happy marrying!"
9. "As your "once upon a time" unfolds, may each chapter be filled with success, each page is written with love."
10. "May God bless you with a home full of love, life, loyalty, and laughter."
11. "Though your wedding day will not last long, may your marriage be a forever love song."
12. "May your hearts always beat for each other as you begin one of life's most beautiful journeys."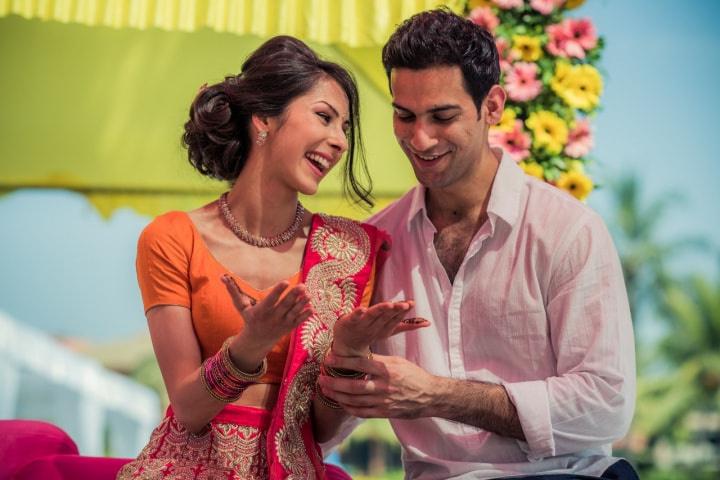 13. "Marriage is a beautiful convergence of two journeys. May the roads of life lead you to adventure."
14. "Today, the final pieces of the puzzle have been put in place creating a magnificent scene of the love you share. May your marriage be picture perfect always."
15. "The hearts of everyone here are overflowing with love for the two of you on this special day. I/we hope you will always feel the love."
16. "Many years from today, you will have created a photo album of lives shared, children raised, and amazing adventures. May it always bring you joy; Congratulations."
17. "All the love songs and poems in the world were written for you. May you live them out each day."
18. "Heaven rejoices as two become one. Congratulations on your wedding day!"
19. "As you look through the lens of life, may love be your focal point today and always."
20"You have found the greatest gift of all–love. May you rejoice in it all the days of your lives."
21. "As you walk the path of life together, may you always hold hands! Lots of love today and beyond."
22. "As the story of your life is penned, may each word be dipped in the inkwell of love."
23. "Through smiling eyes, your love shines brightly for all to see. Congratulations on finding the perfect person to spend the rest of your life with."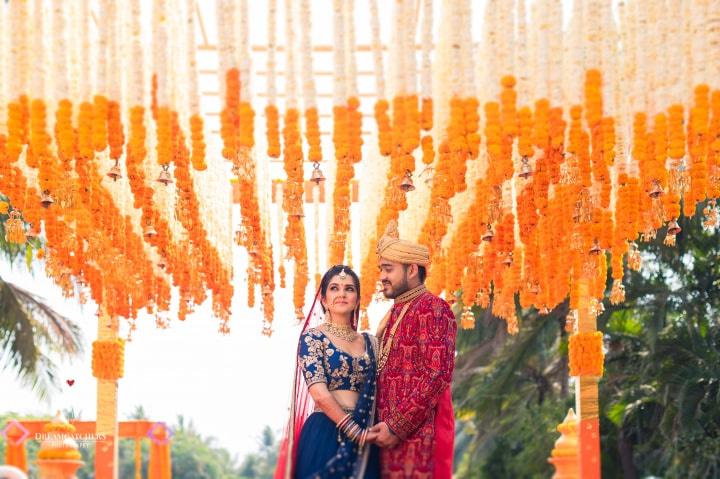 24. "The most beautiful design is emerging as the threads of your lives are woven together today. May your love always keep you warm."
25. "Time does not stand still, so make every effort to fill each second of your marriage with love and kindness. Congratulations; stay this happy forever!"
26. "Marriage is a flourishing garden, fragrant and full of beauty. Be sure to nourish yours with abundant love, and shower it with gracious acts of kindness each day."
27. "May the ultimate goal of each day of your marriage be to love and protect the heart of your betrothed, surrounding it with grace and mercy."
28. "Marriage is a crackling fire, cheerful and bright, that burns down to beautiful glowing embers ready to be rekindled. May your fire never go out."
29. "May your rope be strong, and your knot be tight. May your marriage be long, and your love be bright."
30. "As God molds your lives into a beautiful piece of art, may you allow Him to soften your hearts and paint amazing scenes on this masterpiece He has created!"
31. "Marriage is when two love birds soar into the sky of their dreams. May your wings stay strong and your skies always be bright."
32. "May you wake up each day to new possibilities and fresh ideas. Enjoy each moment of your marriage."
33. "May all your days be sunny, but if you get caught in the rain, sing and dance anyway. Congratulations on your wedding my friend!"
34. "Once upon a wedding, there was a blissful union of two souls. May you live happily ever after."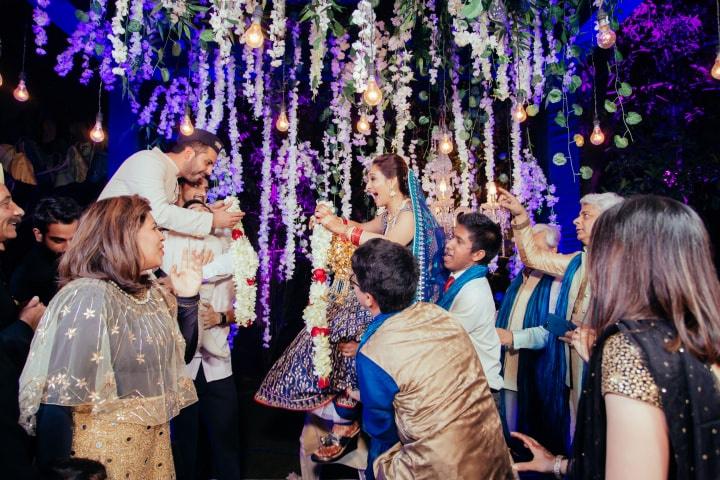 35. "Some people wish upon a star, and some throw coins in a fountain. But I/we wish upon a wedding–may every dream come true for you today and always."
36. "Here's hoping you can mark everything off your wish list today. May God grant you all of life's blessings and love's joys."
37. "May your marriage cup always be brimming, your love light never dimming, as you dine at the table of life."
38. "May the heavenly glow of your wedding day shine throughout the rest of your lives."
39. (for husbands only) "Quick! Burn this date into your brain so that you will never be in trouble for forgetting your anniversary!"
40. "The secret to a happy marriage is … buried so deep that no one has ever discovered it! May the years ahead be filled with lasting fun and joy. Good luck my friend!"
41. "May the love knot that you are tying today not get tangled around your feet!"
42. "After today, you will have someone to complain with, overeat with, and share the remote with. May your wedding day be the beginning of a long, happy life together. Enjoy!"
43. "Here's hoping you always say goodnight with a kiss."
44. "Today you become two peas in a pod. May the butter of love melt all around you and the salt of happiness sprinkle over you."
45. "He promises to lay down his life for you, but before you know it he won't even lay down the remote for you!"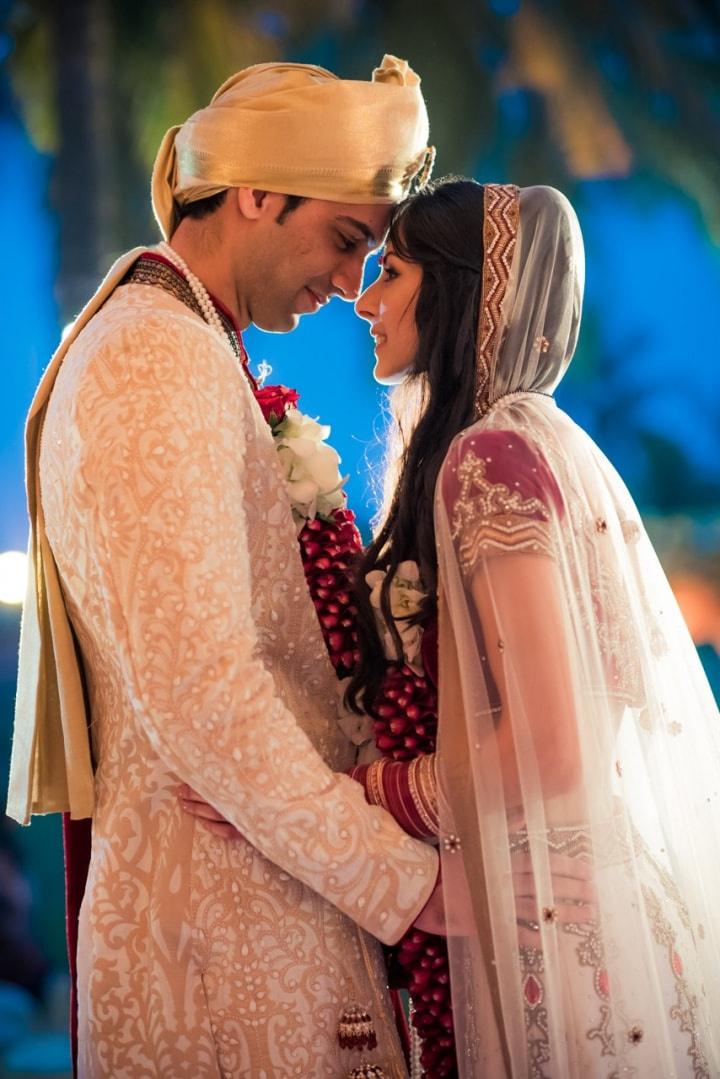 46. "As you walk down the aisle, be sure to locate the exit signs just in case. May you always be steadfast together. Love you!"
47. "For a happy marriage, do everything together naked. Except for frying bacon. Don't do that."
48. "Our prayer for you: That you never go to bed mad and enjoy each other every day of your lives."
49. "May God love and keep you all the days of your life."
50. "Here's to a great wedding and an even better life together."
51. "May your marriage blessed with love be an everlasting source of strength for you two."
52. "All the best, and good luck for the future."
53. "As God blessing enriches you both, look to each other for strength."
54. "Lean on each other's strengths and forgive each other's weaknesses."
55. "Eat, drink and be married!"
56. "Wishing you everlasting happiness!"
57. "Thanks for inviting us to eat and drink while you get married. Congrats!"
58. "Wishing you lots of love—and lots of makeup sex!"
59. "Thanks for the free booze. Best wishes on a long, happy marriage!"
60. "Getting married is like going to drama school. May there be more comedy than melodrama."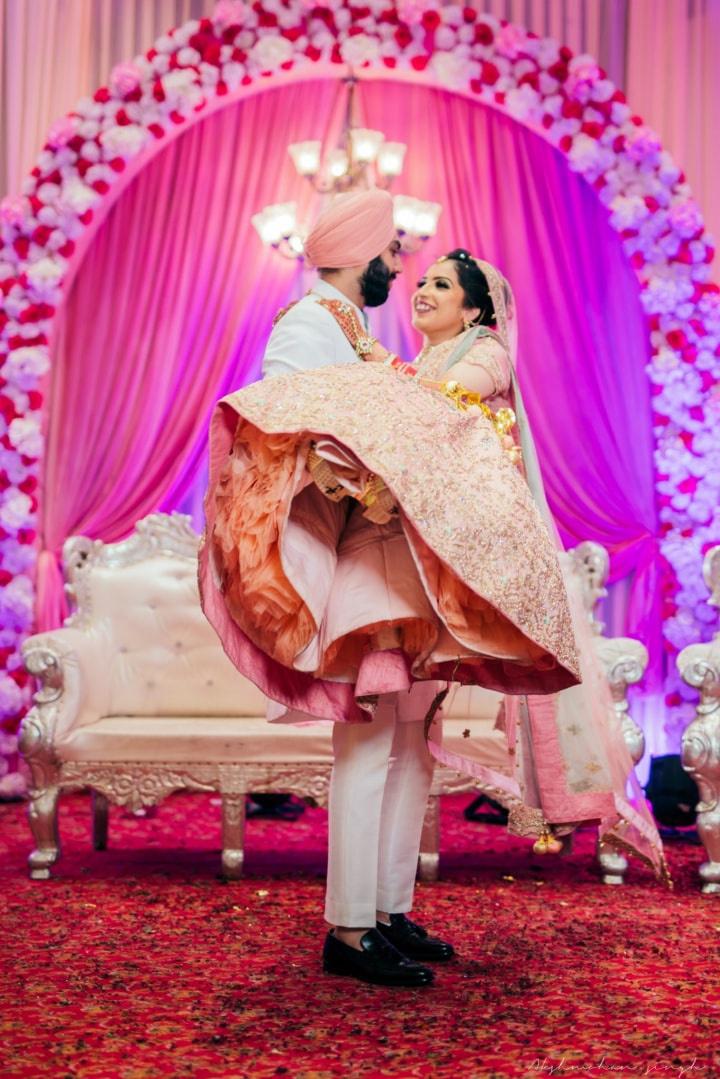 We curated this listicle of 60 wedding day messages from the very best of best. Add them to your cards, get them framed as a wedding day wish you want to gift to your friend as he/she gets married or create a collage of a few of them - either which way a smile and lots of love are guaranteed! Don't spend a minute and use these wedding day wishes to become a part of your best friend's forever after!
Which one of these wedding day wishes would you like to include in your friend's wedding present? Tell us through the comments!