7 Wedding Poster Designs to Brighten Your Big Day Celebrations
Signs and banners make décor interactive and interesting. Click to see some quirky wedding poster designs you can include for your D day décor.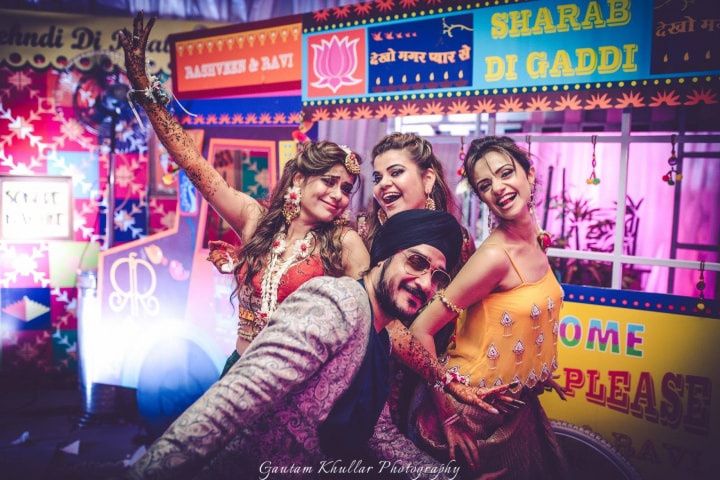 Posters and signs have become the new IT trend for wedding décor. They have been around for a bit and don't seem to be fading away anytime soon. So, if you are looking for some wedding designs posters to include in your wedding décor you need to think of little out-of-the-box quotes. We have gathered some cute and some quirky wedding poster designs to inspire you. Jot down these quotes!
1. Make the Grand Entry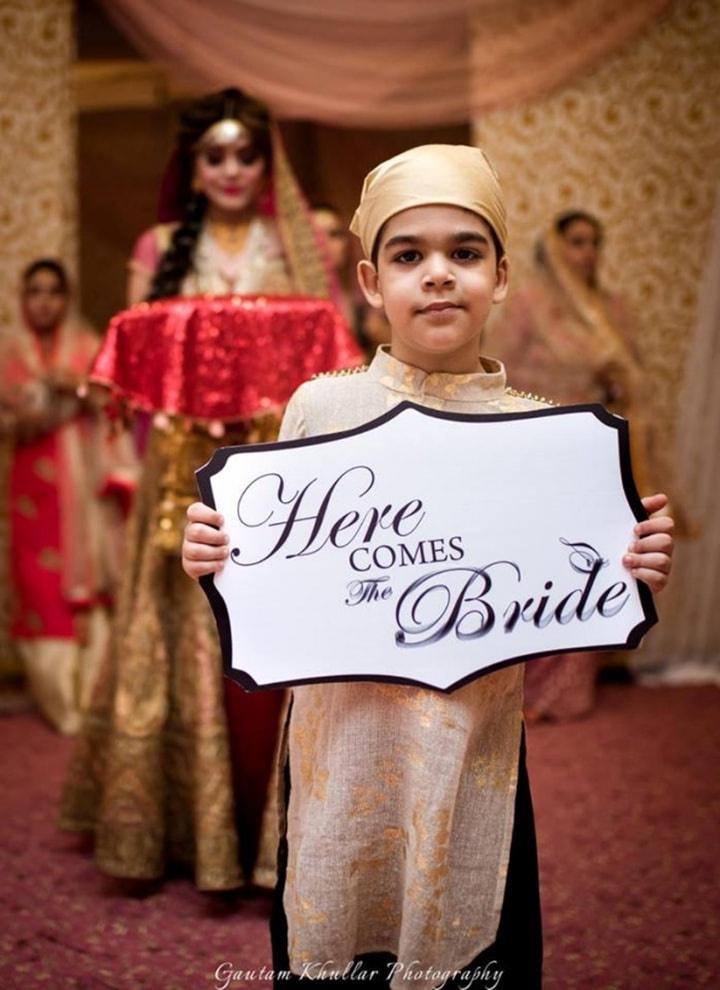 Walking down the aisle is one of the most precious moments of the bride's life. The last few steps that you take before turning from a Miss to Mrs Highlight this special moment that you will cherish forever with adorable wedding poster designs announcing your entry. Increase the cuteness quotient up a notch by making your kid niece of nephew hold the poster up before you enter.
2. Oh, Snap!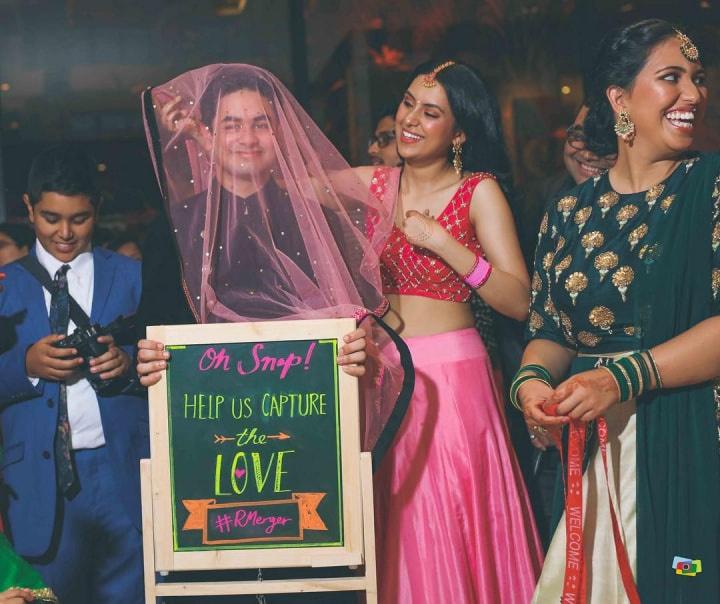 Click, post and spread the love with a hashtag! Increase the number of fun, crazy and absolutely memorable pictures of your wedding albums by giving your guest a wedding hashtag which they can use when they post their pictures from your wedding. And what better and easier way to spread the word than chalking it down on creative wedding poster designs.
3. Shaadi Di Gaddi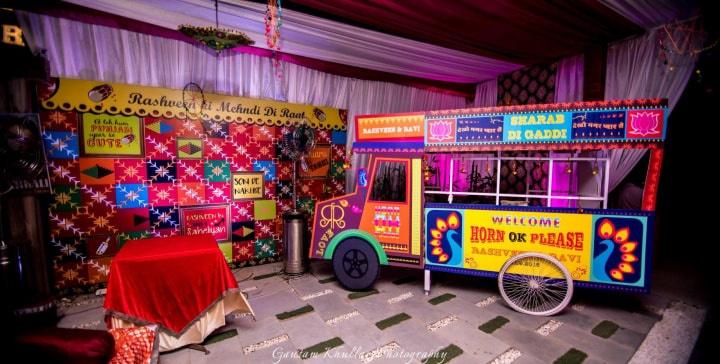 Wabam! Well, that's the first thing that comes to mind when you look at this Shaadi Di Gaddi. The décor of the event has been amplified with this bright and colourful van fully loaded with unique and relatable quotes. Not sure of which wedding poster designs to select? Why not take them all and put them on a flashy Gaddi that doubles up as an interesting background and a photobooth as well!
4. Love story milestone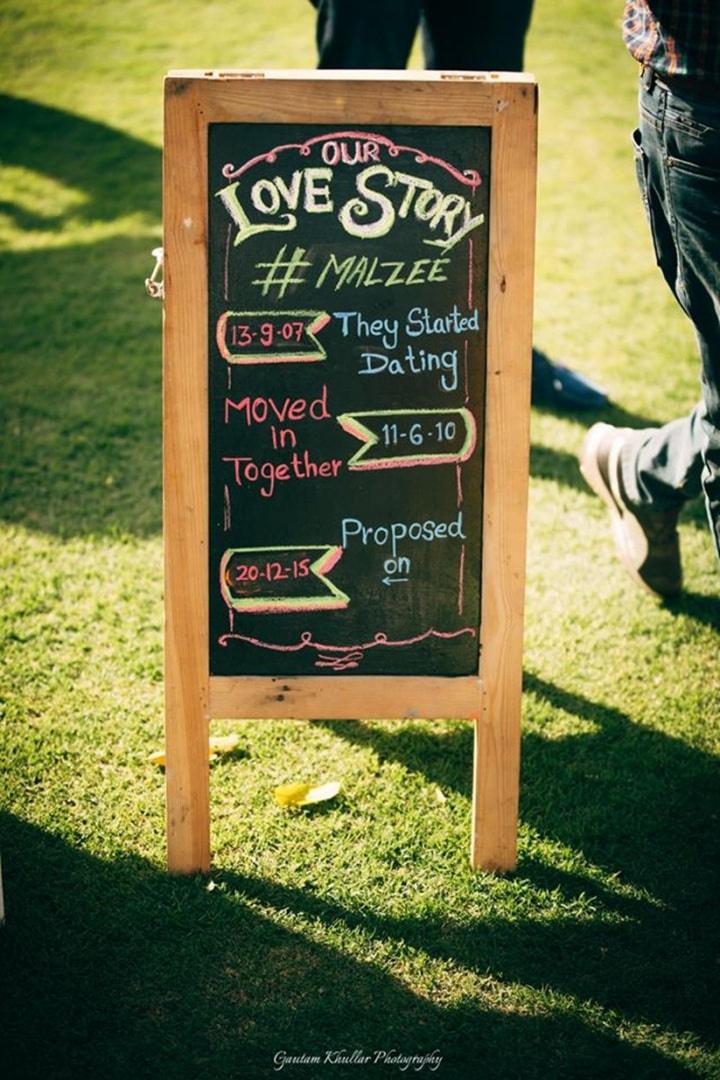 Share your love story with its cutesy details in a pictorial form with interesting wedding poster designs. From your first 'Yes' to the final 'I Do', sketch it share it with all your loved ones who have come to join you in the celebration of the biggest festival of your life. You can get these made in a smaller size and spread them across the venue so that no one misses on this personal touch that you added to your decor.
5. Rum rum rum rum rum, oh whiskey!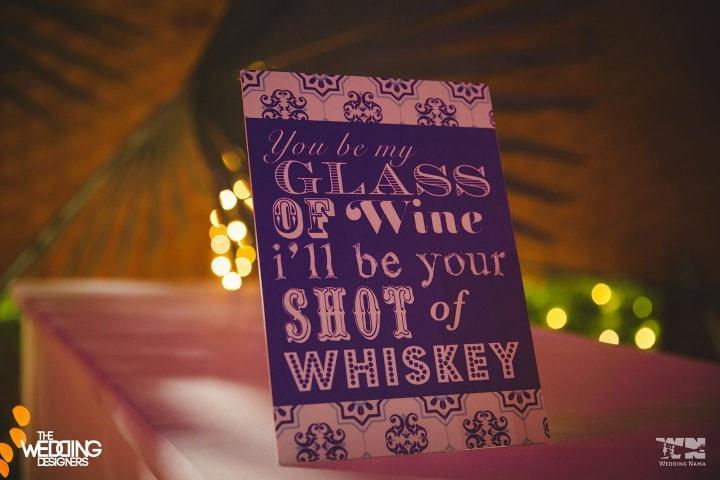 Sweet and romantic love quotes are adorable, but when you add a sprinkle of a quirk in it, it takes the cuteness a level up bringing a smile to the face of everyone who reads it. You can get creative and think of wedding poster designs to be displayed at every different stall and activity point across the venue during the event.
6. Lyrical wedding poster designs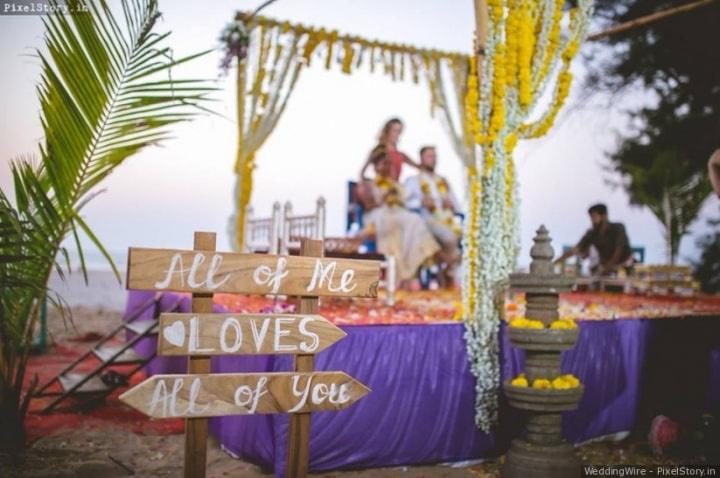 Every couple has their own special song that holds a beautiful essence in their relationship and adds a meaning deeper than just the lyrics. When you fail to express yourself, the right song hits you like a wave of emotions conveying exactly what you need to to the other person. Pick your favourite lines from your special song and use that as a quote on your wedding poster designs.
7. Cliches for the hopeless romantic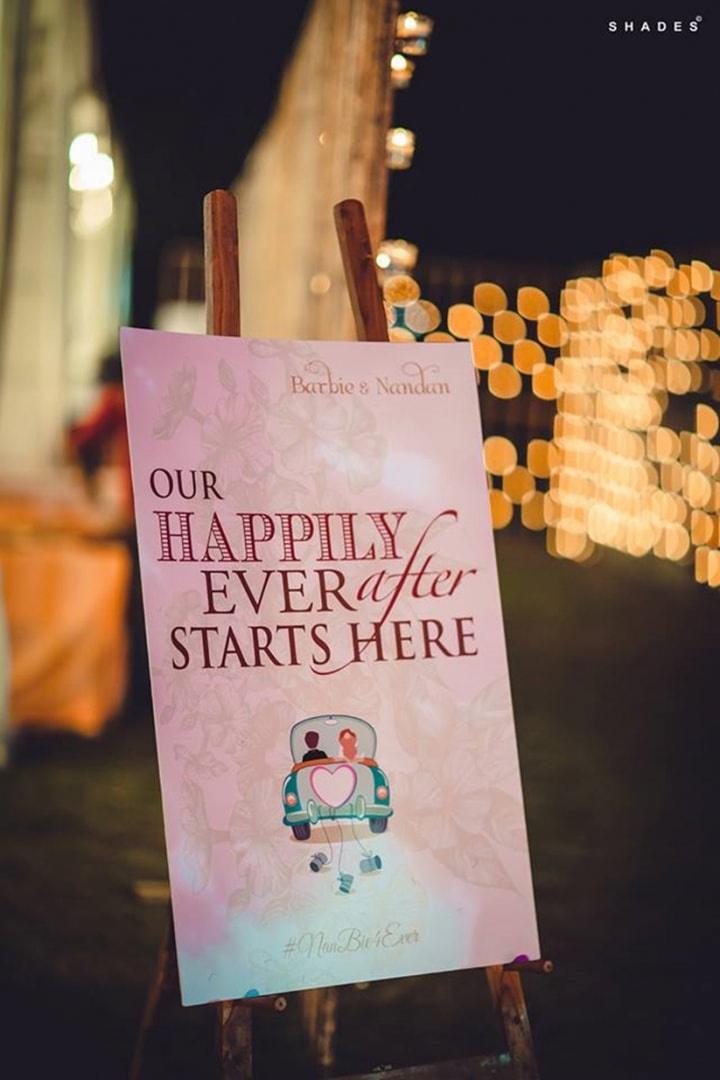 Image Courtesy: Shades Photography by Ashwin M.
Nope, amidst all the quirk we have not forgotten about you. There is a little 'hopeless romantic' even in the edgiest personalities. Classic love quotes borrowed from a fairytale printed in a rhythmic font will make absolutely gorgeous and awe-inspiring wedding poster designs. So, which fairytale princess did you want to be as a little girl? Borrow a quote or 2 from her and live your fantasy on the biggest day of your life.
Wedding poster designs are a great way to make your add fun and interactive elements to your wedding décor. Putting up boards and posters as directions to guide the guests through the venue or using them to make interesting backdrops and props for photos, you can use wedding poster designs is so many days. So, put your thinking caps on and get creative with the quotes you want to put on your weddings posters. Get the town talking about your wedding poster designs!
Which one of these wedding poster designs did you like the most? Let us know in the comments below!