The Meaning of Marriage Through the Eyes of These Brides
Like every to-be-married couple, you aspire for a perfect fairytale marriage. And that can be, provided you're ready for some common challenges. Here is an account from recent brides on what they faced and how they dealt with these issues.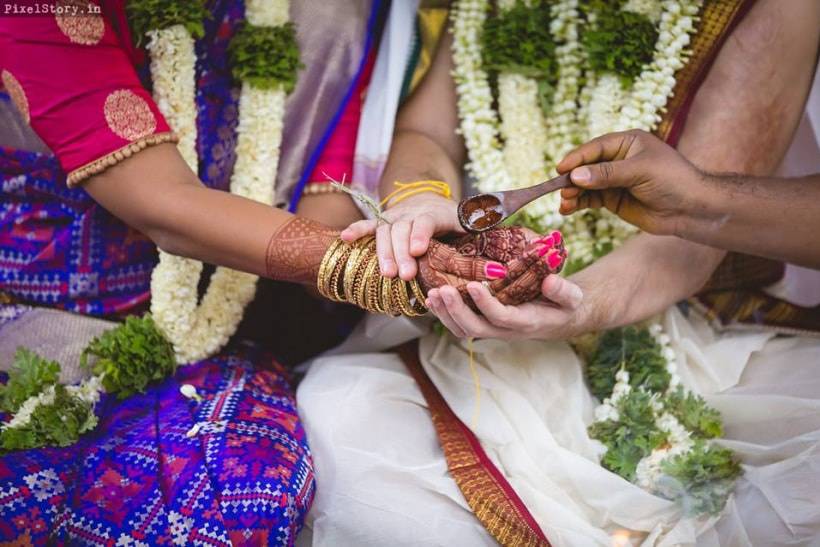 You've read about the wedding wonders so far. Where to go for that perfect bridal lehenga? How to organise a fun Haldi ceremony? Tips for a dreamy honeymoon...but is that all you need to be prepared for when you're about to start this new journey called 'marriage'? The answer is not too simple, incidentally. Every marriage is different and has different dynamics between the couple. Unlike in the films, there are no fool-proof formulae to guarantee a 'happy ending'.
However, we've tried to decode the meaning of marriage from what some of the recently married brides have told us based on their own post-wedding experiences. Read on to know about a different side of marriage, that every couple has to go through.
1. Experiencing the New Timetable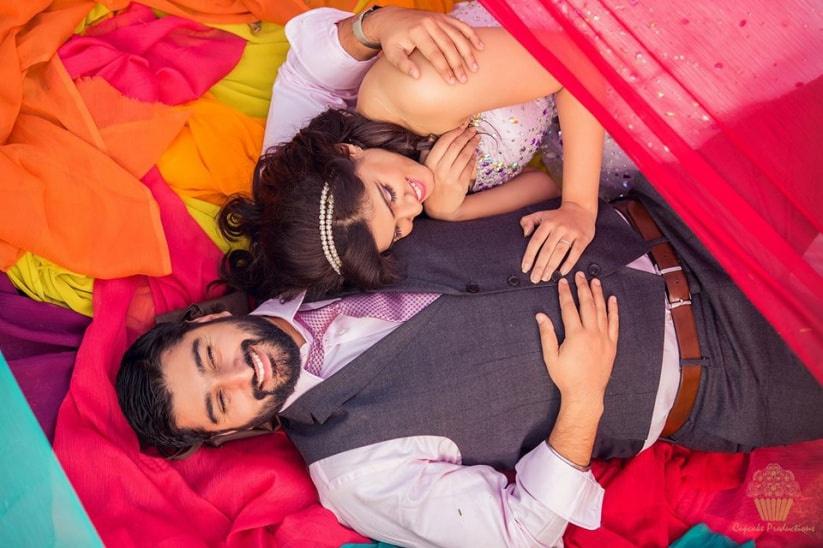 One of the first changes every bride experiences in the process of understanding the meaning of marriage is the new timetable. Saumya, a 27-year-old who worked in advertising had to change her wake-up time as per her husband's working hours. Saumya said, "My husband works at the night shift with odd working hours. Though I'm on a break from work, I wake up early in the morning around 5:00 AM and freshen up by the time he reaches home".
Aradhana*, a 33-year-old professional choreographer, who got married last December shares a similar tale about her husband, "He is a really early riser. He used to get up at 4:30 AM to go for a run at 5:30. He asked me to get up with him, I didn't even try. But I have gotten used to getting up earlier like at 6:30 AM".
For 29-year-old Vrinda*, who works in a private sector company, it's the dinner time that has changed. "I used to eat and sleep early before marriage. My dinner time was around 7:30 PM which is now 9:00 PM post-marriage", says Vrinda.
2. Finding the Right Balance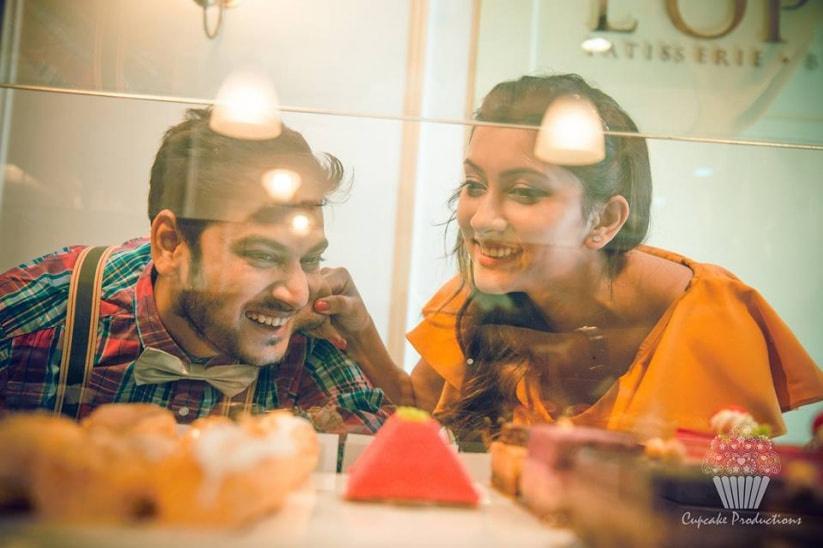 Whether it's moving to a different city, or simply marrying a partner who has different hobbies - the meaning of marriage also includes adjusting to new routines in your life. It can be little things like Camilla* points out, "Post marriage, we are more aware of each other's feelings. He never watched horror films earlier and now he does, (though) only with me! And similarly I never used to watch Japanese cartoons, now I do. Even though I still don't get it..."
Aradhana who's been used to sleeping with a running AC discovered that a point of difference. "My husband doesn't like sleeping in the AC as he catches a cold. And he also sleeps in a mosquito net." So how did she deal with this? "After 8 months we have found a solution. The AC is at a moderate temperature and he sleeps with his head on the other side (not directly in front of the AC)", says Aradhana.
Some changes that may seem little are actually too big to handle for some brides. Diana, 23, who came all the way from Russia, fell in love with a boy from Chhattisgarh and got married recently. She's working hard on adapting the absolute change in her world. "My sleeping habits changed massively. In Russia, we have very soft beds, and for my whole life, I slept on a soft mattress. When I came to India, sleeping in rough beds was a big problem. I always had body pain. It got better with time and now I'm even able to sleep on the floor", says Diana.
Saumya is trying to learn how to cook. "I'm new to cooking. It takes me more time than usual to prepare simplest of the dishes. This is a major factor around which I have to plan my schedule," says she.
3. Learning and Adopting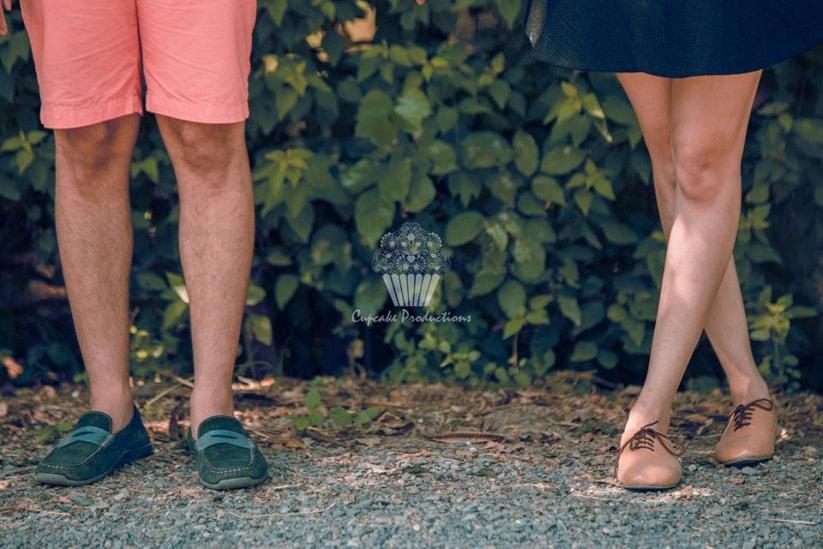 Every family has their own culture and norms. No two homes living in the same city follow similar lifestyles, let alone two families belonging to different cultural backgrounds.
A. The language barrier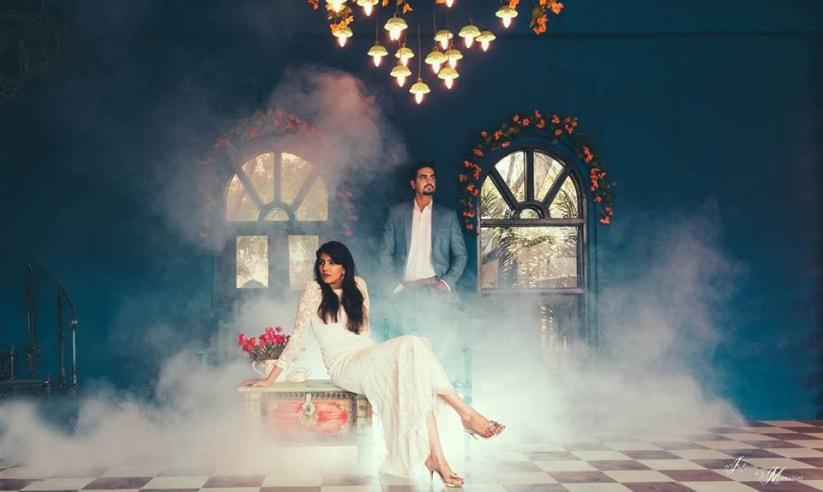 The first concern is finding the right language for the two of you and your family. Vrinda, who's from a Malayalee background married into a Marathi family. She says, "Initially language was a problem as it's something that comes so naturally to you. I couldn't really blame my family members for using their mother tongue. But once my family realised that I was having trouble, they consciously made an effort to speak in a common language".
Raavi, a 27-year-old, Delhi-based animator was able to sidestep this barrier. "The only time I really felt I don't know the language is when we visited our hometown Kerala, but English helps there. And where English doesn't help, I have my personal translator - Abhi. As for all the festivities and new food, I really enjoy trying my own hand at learning them as well", says Raavi.
B. Eating habits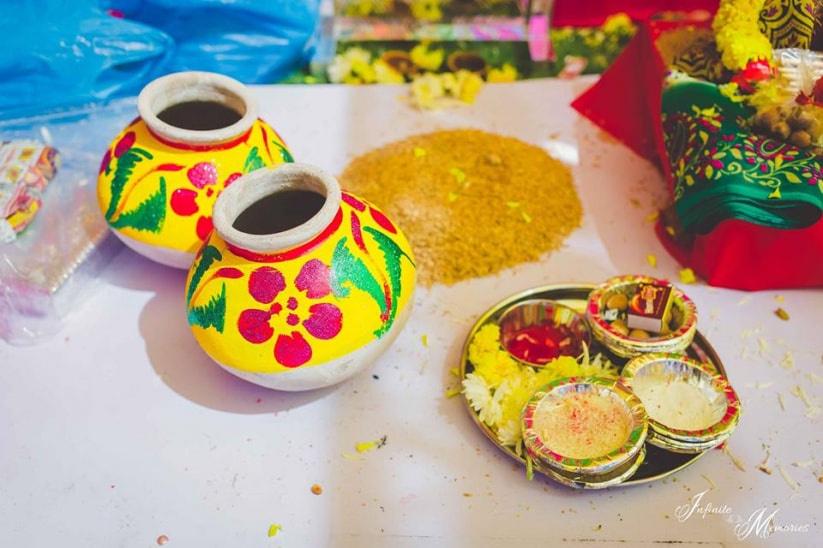 Things didn't seem as smooth with Aradhana who grew up relishing Punjabi, non-vegetarian food all her life. "My in-laws are vegetarian and so I ended up putting on a lot of weight because I would never feel full. Although my husband eats meat, we can't cook at home and I don't like ordering meat from outside".
Saumya says, "I'm still trying to have my taste buds get used to these new flavours. My mother-in-law cooks typical Bihari dishes and I too want to enjoy the food that my partner enjoys eating because he also makes an effort to try out things which I like which he hasn't tasted before".
C. Cultural differences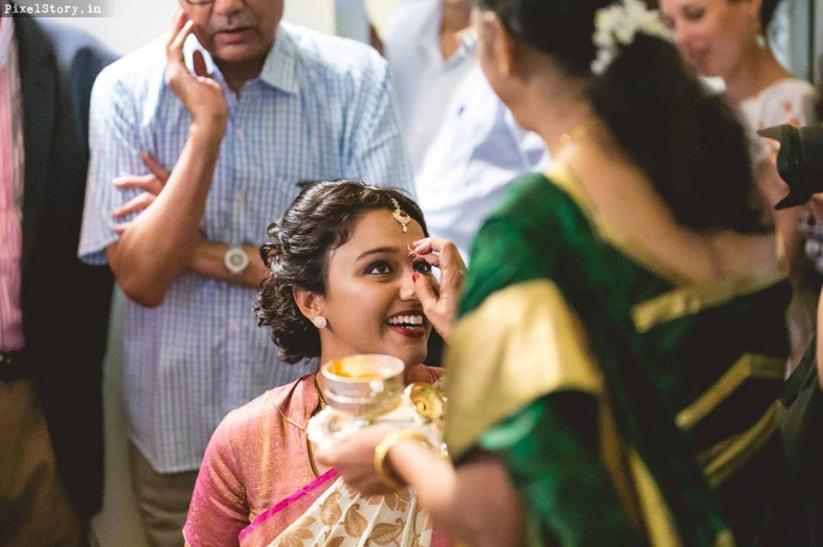 So were there any cultural adjustments that these brides had to go through? This is where Diana had a lot to say. "Well, my marriage was in a Hindu family with too many traditions to follow. As for me, I didn't believe in religion at all. During the initial days after my marriage, some relatives kept pressing me to follow traditions. Some people got really annoyed if my Bindi was missing, by mistake! Finally, my husband just saved me from it all."
However, Diana has grown to love some of the traditions too. "In official ceremonies, I wear Indian clothes like salwar-kurta or saree. I've enjoyed learning different ways of draping a saree", she says.
4. Not All Changes Are Bad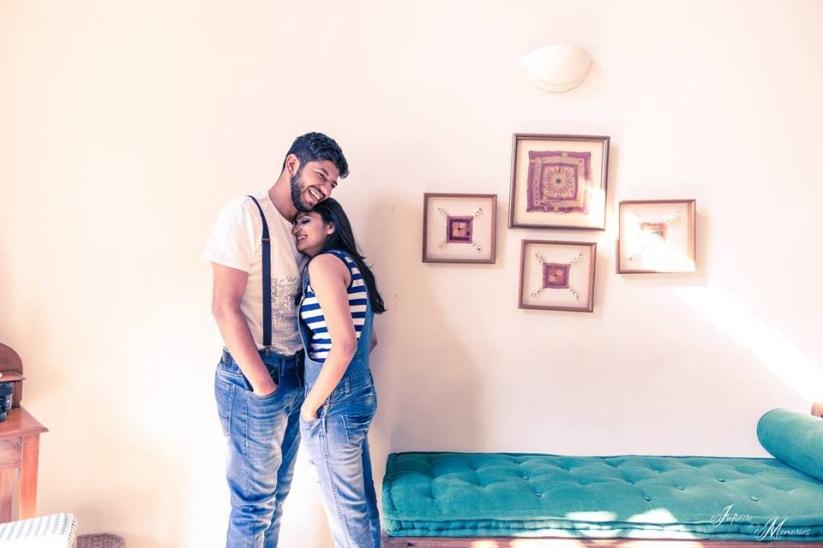 Cooking and doing little household tasks reminds Camilla of playing house as a kid and she totally enjoys it. "Cooking for him, even though you know you are not at all good in the kitchen, gives a sense of playing house again. Finding the comb in different corners of the house is like playing that childhood 'hide & seek' games..." She also adds, "Earlier he used to be quite hot-headed and I was mean with words in an argument. But now we see the red flag of an argument and we withdraw ourselves. Later we will find a way to talk about it."
Saumya gushes about her husband, "It's hard to believe that he's the same messy and lazy person that he was before. He helps with breakfast when he comes back from work. It is a positive change that I have noticed in him and I'm really proud of how he's been making efforts to make life easier for both of us".
Raavi understood the meaning of marriage by observing that changes are inevitable in a marriage. According to her, "Every relationship has its own dynamics and the dynamics of one's relationship might partially or completely change after marriage. And it is OK".
5. From Bride to Bride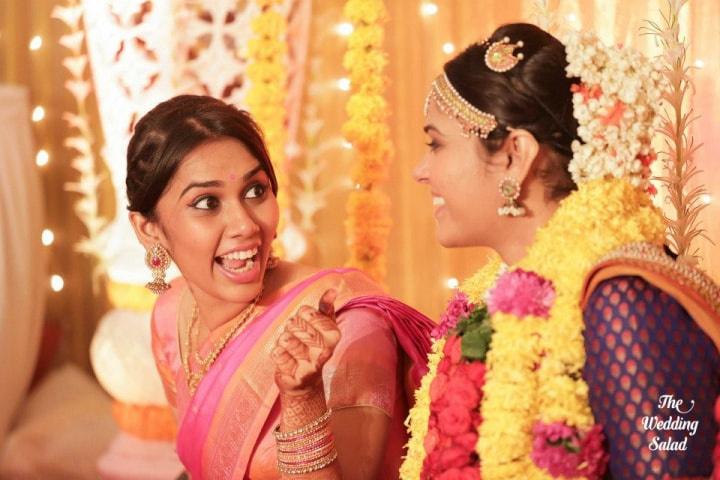 "It's more to do with finding a comfortable ground less than a compromise and more than love", says Vrinda. She adds, "People seem to be entering a marriage with the idea of a fairytale or think of it as a divine connection which will take care of itself. The relationship comes under so much pressure and the people in it do not realize that it is only them who strengthen or weaken it".
Diana advises, "Never mind how dreamy the meeting with your chosen man happened. If you want to marry someone, check the family situation and his past first. You will have to deal with them for making the family happy and proud". Finally, she adds, "I am happy. I got exactly what I expected from this relationship".
Camilla says it's "the ability to motivate each other in our respective jobs" that helps them understand the meaning of marriage better.
Raavi believes, "one needs time and patience to understand and explore each other. Embracing each other for who they are and helping them to grow and nourish. Because if not, then what is even the point of choosing this one person to live your entire life with, out of the millions out there"?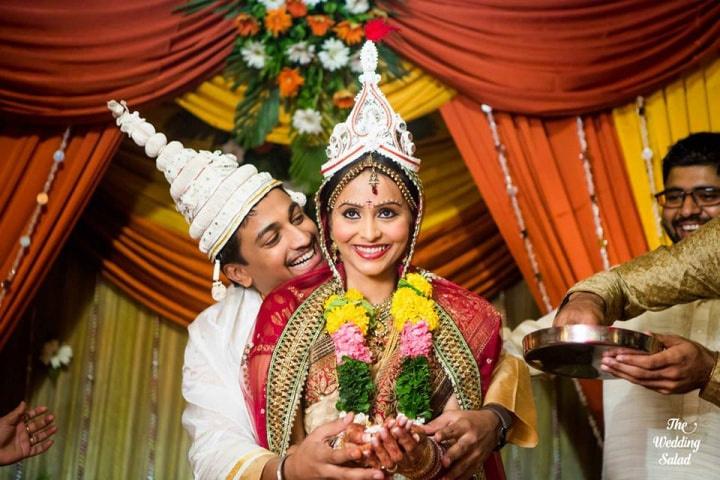 So there are all kinds of marital challenges and adjustments. But they are the part and parcel of the whole idea of marriage. Every couple begins their journey with dreams of a "happily ever after". It's important to take a minute, and understand the meaning of marriage in a true sense. Realise your own expectations from the marriage as well as acknowledge your partner's. And like Saumya puts it, there's one phrase that every couple must keep repeating to each other, "We're in this together"!
*Names changed on request.
Not every marriage is the same and therefore the meaning of marriage changes as we hop from one couple to the next. The key is to understand that every couple has a distinct story and therefore the meaning of marriage as per them will differ from that of yours. Like they say "don't judge a book by its cover" you too should take these answers from a subjective point of view. What did or did not work for these real brides might not be the case for you. So be comfortable in your own relationship and take it slow. Life might surprise you in a good way when you least expect it! So, start afresh with a clear mind and let life unravel the best of everything and shower your new journey with grace, love and kindness to make it through!
If you have any questions on marriage share them with us in the comment section below.