Wedding Anniversary Quotes to Wish Your Brother & His Bride
Your brother & sister-in-law would love receiving heartfelt wishes from you. Use these wedding anniversary quotes to wish your favourite couple on their wedding anniversary.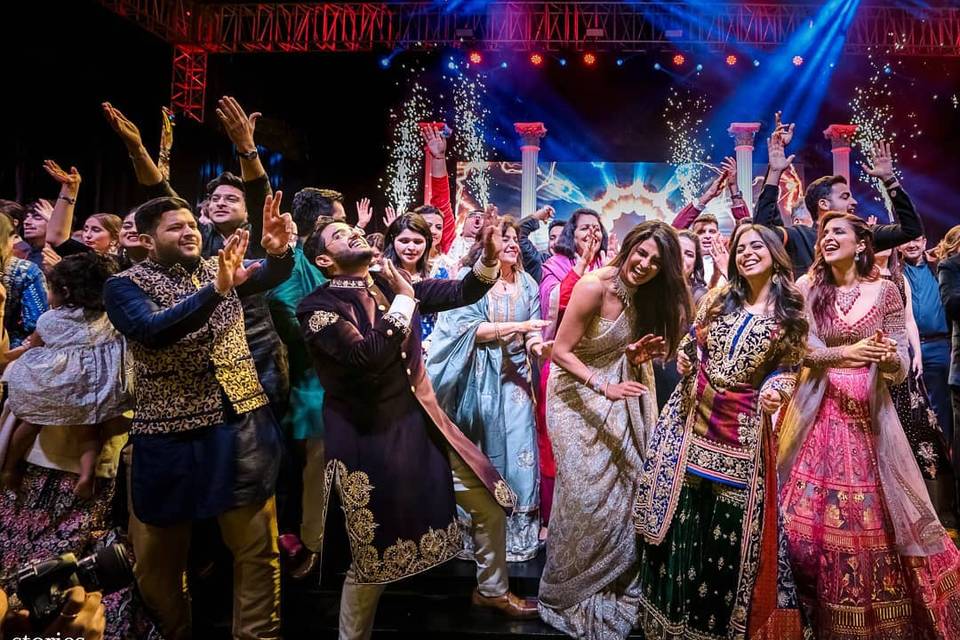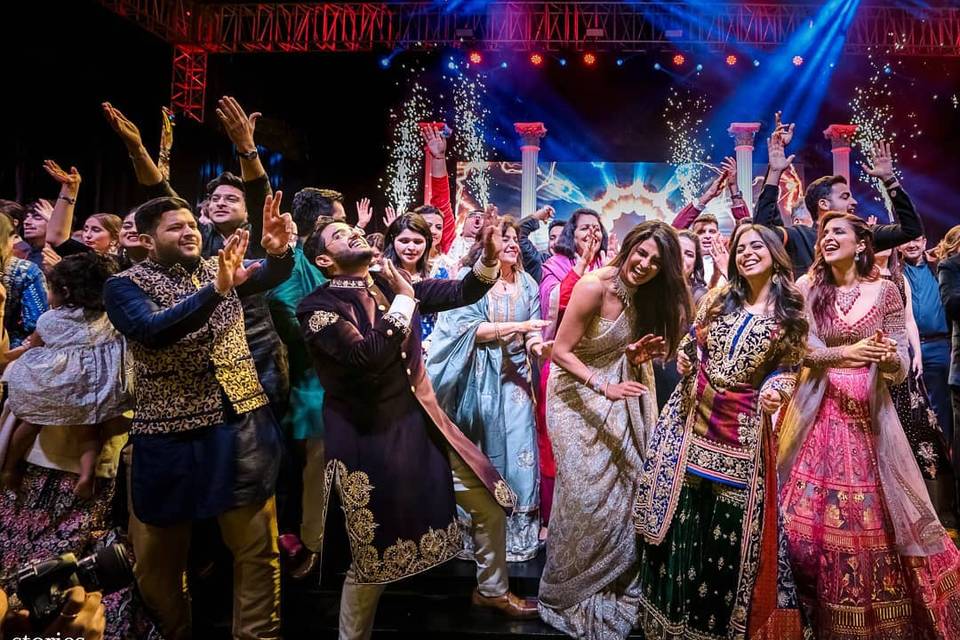 Image Courtesy: Stories by Joseph Radhik
Whether you are an elder brother, or you happen to be the bratty younger brother, one of the siblings getting married is a wonderful and emotional time of bonding for both. Brothers knit a close relationship over the years of living life together but often are left short of words to express their love for each other.
The similar situation arises when the brother approaches to celebrate his wedding anniversary with wife and you are again left short of words to wish them the best on their anniversary right. Well, don't worry, because we have designed a list of wedding anniversary quotes which will ensure that you are able to deliver a wish, direct from heart to your brother and sister-in-law on the auspicious occasion.
We have kept the themes of these anniversary quotes a mix of love, emotions, happiness and nostalgia, to help you select the ones that match what's on your mind perfectly.
Romantic Wedding Anniversary Quotes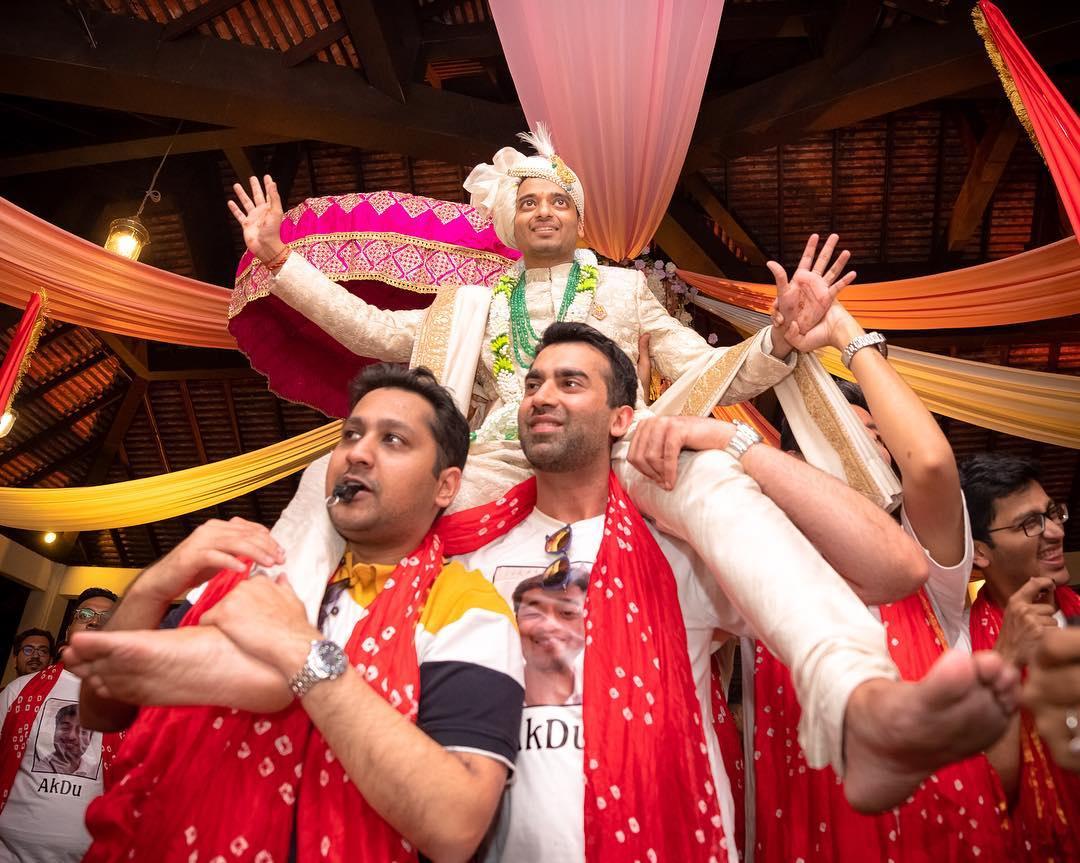 'I have loved you unconditionally always, Bhai! But the day you got married, my unconditional love found another heart to love and admire for life. Dear Bhai and Bhabhi, I will always be there for you, loving you both unconditionally, till the ends of time. Happy Wedding Anniversary to you!'
'You know you have always asked me jokingly, how much you mean to me. Let me tell you this today, that not even a single day goes by when I don't wake up to looking up at you two's updates on the social media. My day doesn't feel complete without conversing with you two no matter whatever means it may be via. You are an important part of my life and a routine that I can never get over ever. That's how much you two mean to me!'
They know how much you love them both. But do they know enough? There is no one way to express your unconditional love for the brother and his wife, but these love-filled quotes will surely help you share some insights on just that to an extent, if not more.
Emotional Wedding Anniversary Quotes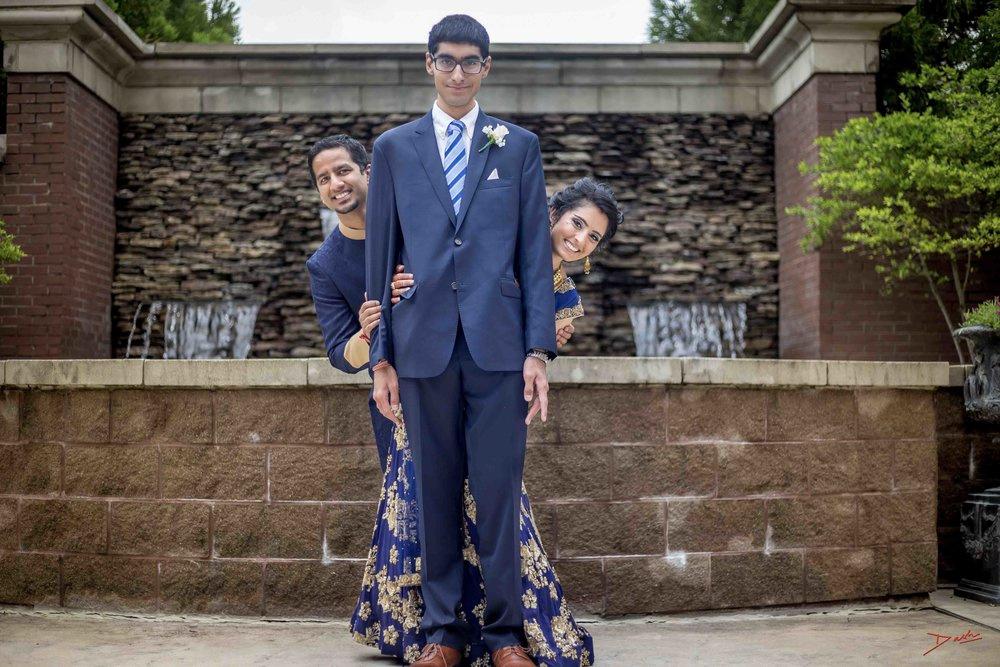 Image Courtesy: Shoot Me Dash
'I want to be honest with you today. I have always been insecure about sharing you with anyone in life. I have always wanted all of you for me. But when you welcomed my sister-in-law at home, I instantly sensed a feeling of bonding and warmth. Without a single doubt, I was ready to share you with her, because soulmates are not just meant to be two in number, but can be a cluster of three as well.'
'While the Bhai believes in me, the Bhabhi supports me with. Bhai showers love for me, the Bhabhi cares for me. Bhai scolds me for my wrongdoings, the Bhabhi teaches and corrects me for unworthy decisions. On this day of your wedding anniversary, I wish nothing but your presence in my life to grow, because you two mean the world to me. Happy Wedding Anniversary!'
We don't really need to pin down how important and connected are emotionally spoken wedding anniversary quotes. Make sure that you pause and take your own time to speak them out loud and clear so that the emotions are felt right inflow.
Hilarious Wedding Anniversary Quotes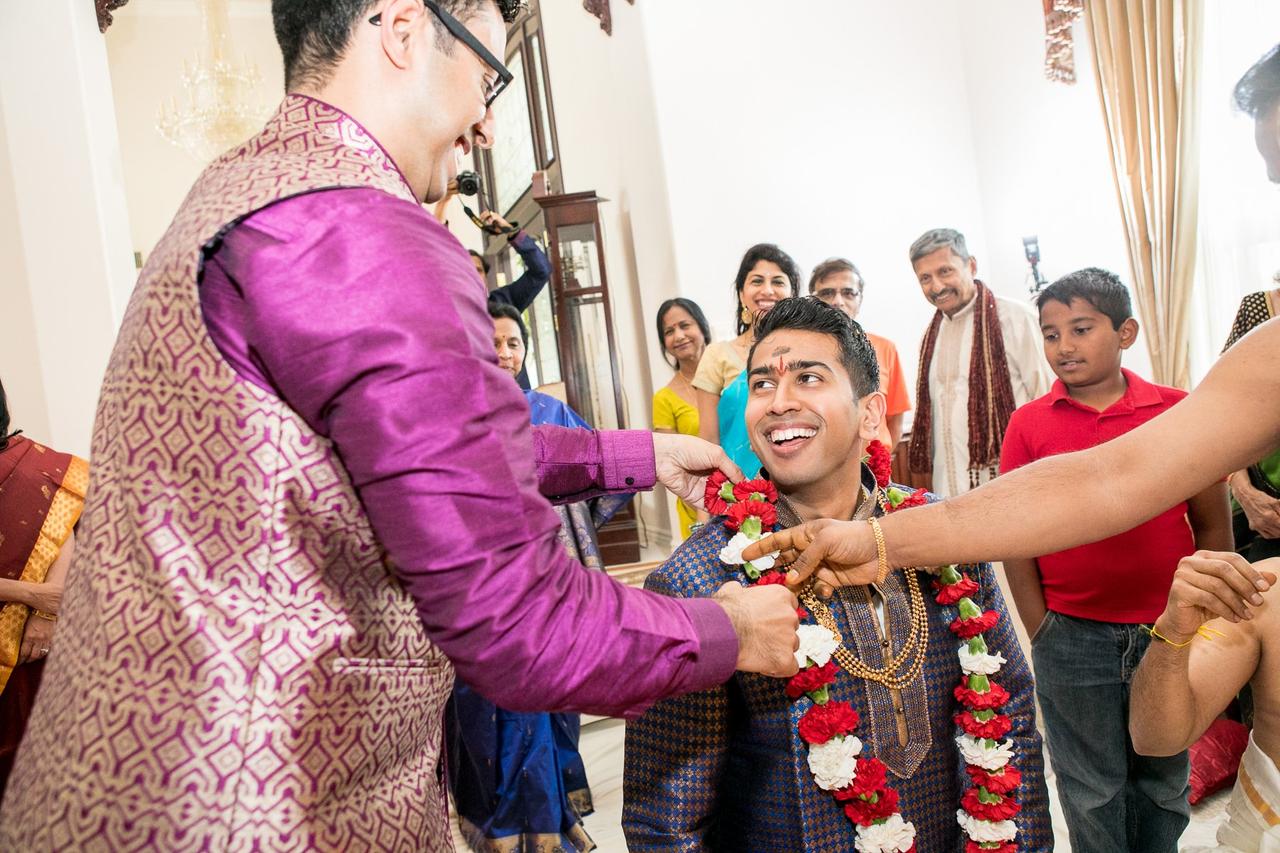 Image Courtesy: Jovanni Photography
'I was happy the day you got married. I am happy today when you celebrate your wedding anniversary. I am happy for each passing day, seeing you two in love and growing together to be better versions of yourself. On your wedding anniversary, I just wish that this happiness stays as is forever and ever. Happy Wedding Anniversary to you both!'
'I cannot express how happy I feel when I look at you both. I wish to frame every moment of you two and keep it as a forever kind of memory. My little brother grew up into a fine gentleman, found his soulmate and is now leading a beautiful life together. What else can an elder brother wish more for his younger one? Wish you both love birds immense love and togetherness. Happy Wedding Anniversary!'
Share with your brother and sister-in-law the joy you hold in your lungs for them both. Let them know that their togetherness makes you feel happy and they inspires you to lead a similar life with your partner as well.
Nostalgic Wedding Anniversary Quotes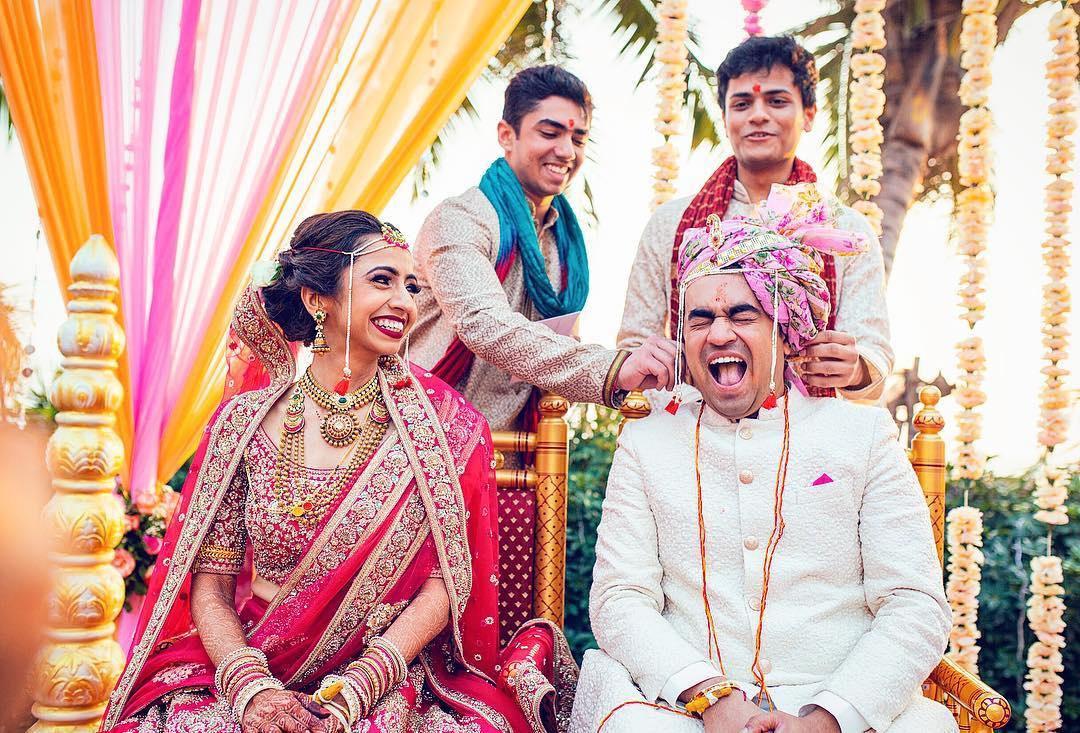 'Whenever, as kids, I used to hurt myself by being careless, you used to tend to my injuries. Today, I can talk endlessly with my Bhabhi to discuss affairs of the heart, the mind and the soul. She tends to my dilemmas as you did to my injuries. I feel blessed to have you both as god's blessings in my life. Happiest Wedding Anniversary to you both.'
'As an elder brother, I feel proud to see how far have you come along from being a Maggi-stealing brat to becoming a giver and being kind to yourself, your wife and the world. God bless you with more power to be a beautiful soul that you are. And with the presence of my sister-in-law, your life has finally bloomed into a garden of love and happiness. May you two bloom just this way forever. Happy Wedding Anniversary!'
There is absolutely nothing more intimate than sharing a few words of nostalgia with your brother and his wife. Pick the memories that are closest to both of you and your brother's heart and let him know that you cherish those days extremely.
We hope that you are feeling connected to some of these wedding anniversary quotes by now. Make sure that you find a perfect way to express these wedding anniversary quotes on the day of the celebrations. You can recite these lines in front of an audience at the party, or if you feel shy, then you can simply slide a greeting card consisting of these wedding anniversary quotes along with your gift for the couple.
Whatever you plan on doing, ease out and go with the flow of the emotions. Remember, that these heart-to-heart messages are best expressed when spoken from the soul rather than from just the mind. So select the right form of expressing these wedding anniversary quotes to the couple, as is in your power.
We guarantee that your brother and sister-in-law will be all praises and awestruck by this gesture of yours. Don't you agree?