Worried About How To Get Ready For Marriage? Take It One Step At A Time
It takes hours for every bride to get ready for her wedding. If you want to know how to get ready for marriage, here is a guide you can follow on the D-day!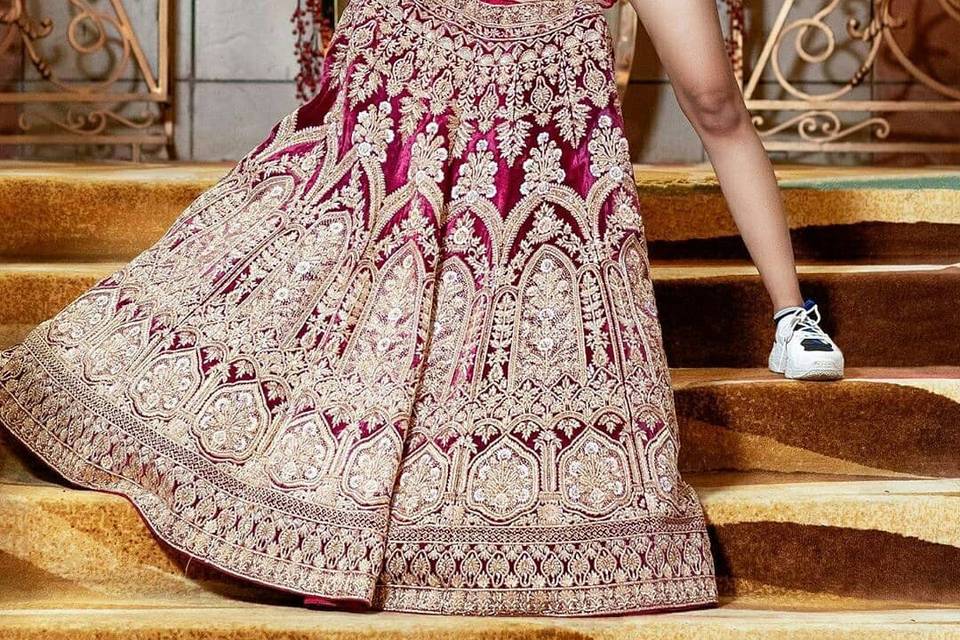 While some people find it hard to believe that brides take 4-5 hours to get ready on their wedding day, but the fact is that it is a very hectic time for a bride. She has hundreds of small tasks to complete before she can go get married and getting ready is a big one! Even before heading to the salon, she has to make sure her bags are packed, her makeup kit is ready, and she has an emergency kit handy in case she gets cold feet. Just kidding!
If you how want to know how to get ready for marriage and allot your time for each step, scroll down!
Step 1: Wear your blouse
The first thing you need to do after reaching the makeup salon, according to this how to get ready for marriage guide, is to take a deep breath, suck in your tummy, and change into your outfit's blouse and some comfortable bottoms. The next step would be to wonder why you picked such a tight blouse for your wedding!
Step 2: Get your makeup done
Once your parlour aunty has stopped roasting you about not getting your eyebrows threaded as regularly as you should (seriously, is there anyone out there who doesn't wait till their brows and moochies are a jungle?), it's time to politely ask her to do your makeup. Remind her that you never aspired to be a clown so she needs to stay away from that foundation that's at least 3 shades too light for you! Pro tip: carry your own foundation to prevent such mishaps!
Step 3: Get the hairstyle made
It's time for a little game of expectations versus reality! You may be envisioning elaborate braids but might have to come to terms with the fact that literally no one on this planet has enough hair to make Targaryen-worthy braids. How do those women on Instagram do it, you wonder? Two words: hair extensions! So, before your wedding day, go buy hair extensions that match your hair texture and colour, and THEN get an elaborate hairdo.
Step 4: wear your jewellery
You are almost 60% ready at this point. The next step in this how to get ready for marriage guide is to wear all your jewellery like your necklaces, earrings, Maang Tikka, bangles, bracelets, rings, payals, toe rings and everything else that you bought from the jewellery store. At this point, you're going to feel heavier than an elephant, but it's so worth it because you look amazing!
Step 5: Wear your lehenga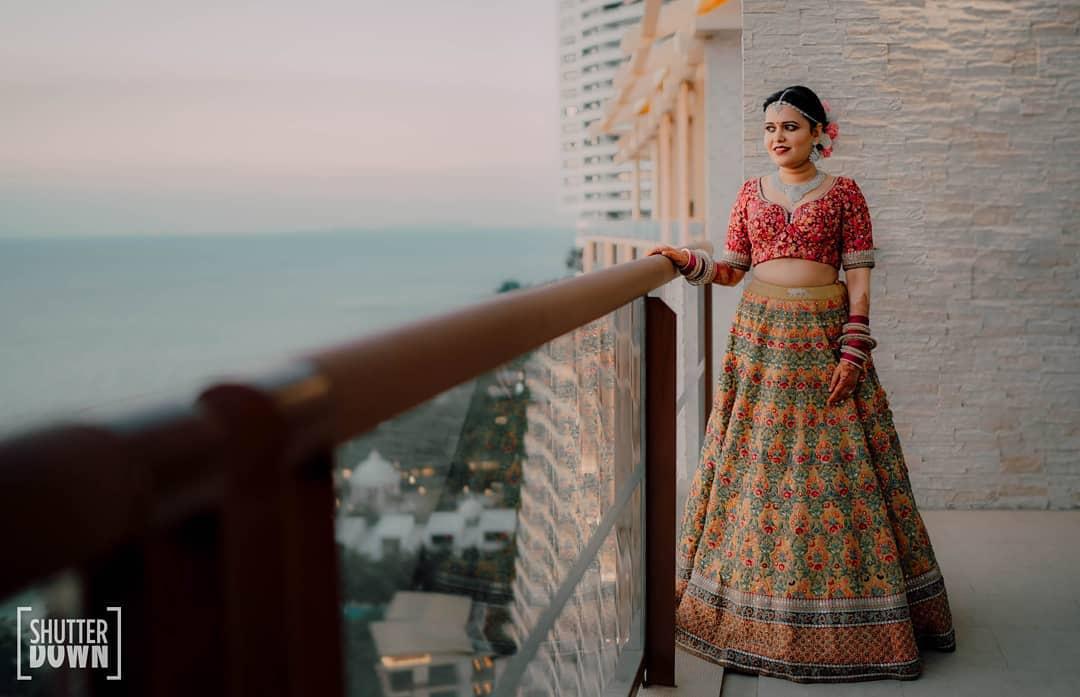 The next step in this how to get ready for marriage guide is a tough one! All you have to do is wear your lehenga skirt. After that, you will definitely feel 20 kilograms heavier. Make sure that you go to the washroom before wearing the skirt, and then from that point on, just don't drink water unless you have a BFF willing to take you to the bathroom! No seriously, juggling your skirt, balance, and aim in this outfit won't be easy!
Step 6: Set your dupatta
Are you following this how to get ready for marriage process with us? If yes, then we are almost at the finish line. These days, brides prefer to wear two dupattas with their wedding ensembles. So, grab your heavy dupatta and drape it in a saree style across your chest. Then, pick a light dupatta and drape it over your head.
Step 7: wear your heels
The last step in how to get ready for marriage guide is definitely the hardest. Now that your body is supporting the weight of another human (thanks to the jewellery, heavy lehenga, and dupatta) you must face the most challenging moment of your life - wearing heels. We know that no matter how much we tell you to pick comfortable shoes, you're still going to pick those high heels! So go ahead, and tread carefully!
Some additional fun tips
While getting ready, do not forget to –
Keep eating – If you live in a urban city, chances are that it will take a fair amount of time to get to your wedding venue because of traffic. Chomp on a burger before your makeup is done!
Drink plenty of fluids – wine, coffee, juice or mimosas, the choice is yours!
Click pictures with your wedding photographer while getting ready – because nowadays, a wedding album isn't complete without the getting ready shots!
After all this hard work, you will finally be ready to get married, at least appearance-wise. Most brides ask themselves this question before tying the knot - how to get ready for marriage, emotionally as well as physically. We have the answer for the latter; you have to decide the former yourself!
Head down to these makeup salons near you to get ready on your big day!