Diwali is just around the corner and we cannot keep calm! The festival of lights is not only a celebration of happiness and prosperity but also a celebration of love. One thing remains constant even if it is you first Diwali with the spouse or your 25th Diwali with them - "what gift should I get this year?"
Any socio-cultural celebration comes with the added joys of exchanging gifts. A gift wrapped in love is something most of us look forward to, irrespective of our ages. So this Diwali party, to answer your question of what to gift your partner, we have curated a list of amazing options for you to pick from.
Our list of Diwali gift ideas for a partner includes some of the best ideas that we have handpicked to make it a special one this year.
Diwali Gifts for Her
Diwali is a great time to gift the missus some baubles. With Dhanteras festival following right after, jewellery is definitely on top of our list. Apart from jewellery, accessories and watches are also winning hearts this year. Check out these options below before you find your perfect pick.
Gold Chandbali Earrings
The grace of traditional earrings goes unmatched. This pair of gold earrings from Malabar Gold & Diamonds makes for a precious gift for the missus on Diwali. She is sure to doll up in her traditional outfits like a silk saree, Anarkali suit or Angrakha and so on. This pair of Chandbali earrings will make her look mesmerising.
Handcrafted Diamond Bracelet
The beauty of handcrafted jewellery goes unmatched. And to add to your elegance this diamond bracelet by Vaitaanika is just perfect. The bracelet is carved on a 95 Sterling Silver base and will be loved by the women with a minimalist wardrobe in the house.
Designer Leather Clutch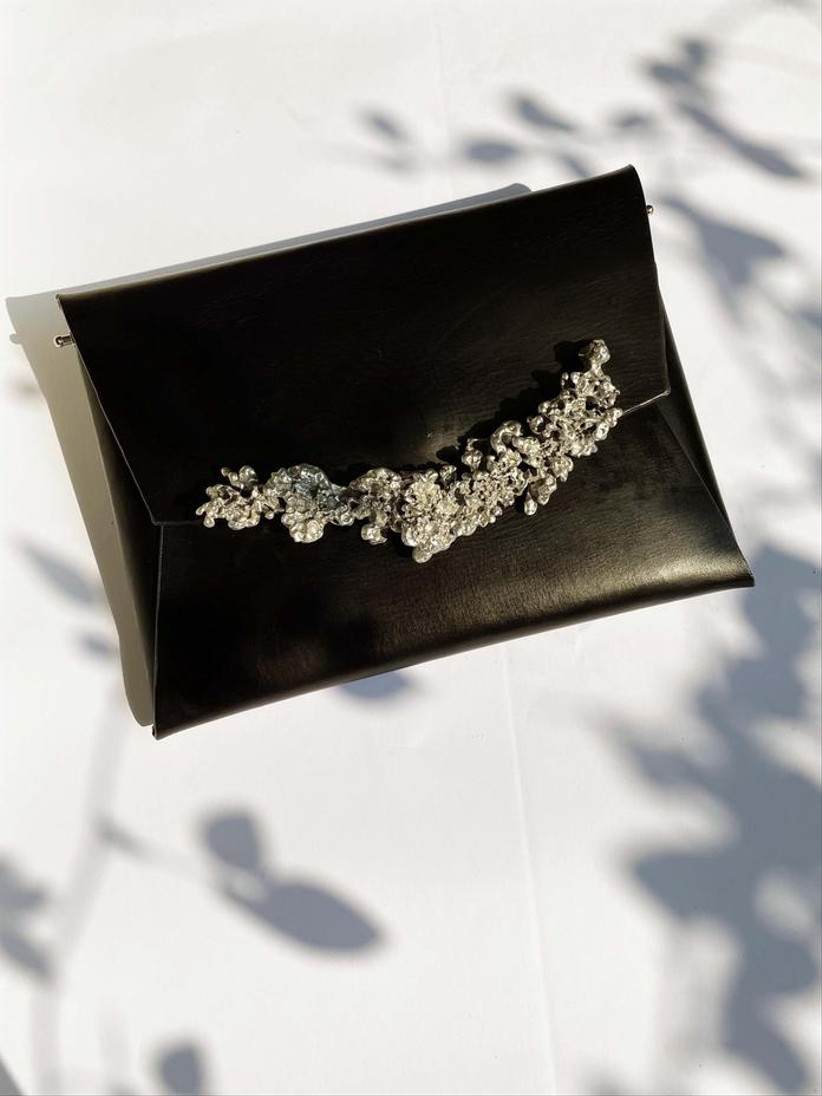 Image Courtesy: Studio Metallurgy
Check out this poured aluminium metal that resembles the porous surfaces of sea rocks crafted into clasps. Handcrafted in genuine saddle leather, this clutch by Studio Metallurgy is minimal in design but absolutely maximalist in its statement. A good way to complement not only your wife's traditional outfits but also her Indo-western dresses and western gowns, this clutch makes for a great Diwali gift for her.
Classic Golden Watch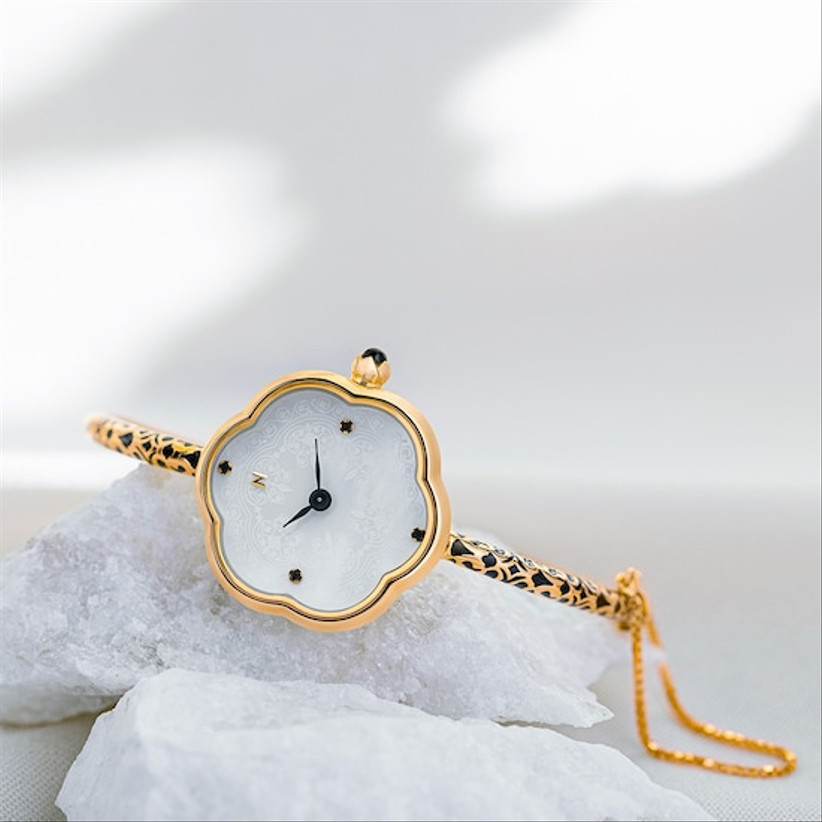 Image Courtesy: Titan
Titan's new collection Deccan Treasures hosts an array of delicate yet breathtaking designs and has to offer this breathtaking watch called Nebula. This 18 Karat solid gold Analog watch for women with white Mother of Pearl dial is a gift of finesse that will have a lasting impression on your beloved wife. This watch sure makes to the top of our list of Diwali gifts for her.
Edgy Statement Necklace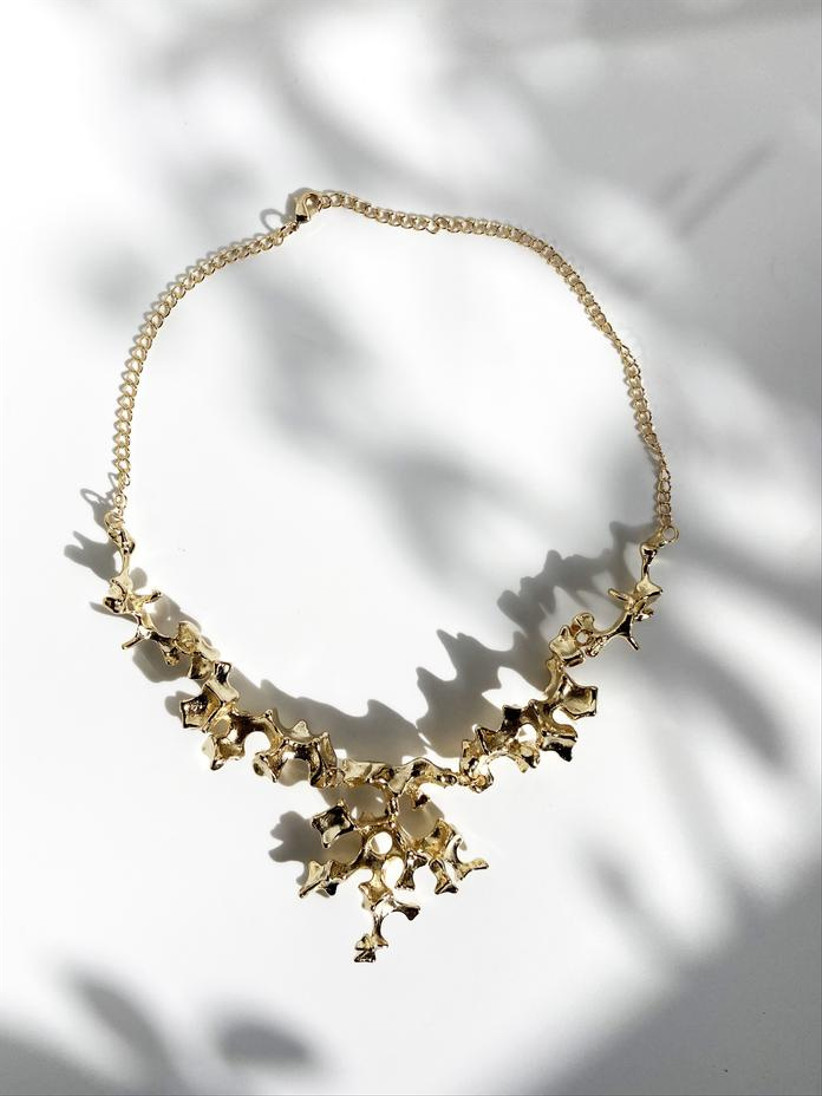 Image Courtesy: Studio Metallurgy
Statement jewellery has been loved by the millennial women and how! From out of the box shapes and patterns to charming shades, statement jewellery has a lot to offer and hence is a popular pick as a Diwali gifting option. This statement necklace is cast in brass metal and the piece is finished with a gold dip polish. This Diwali, make your partner look spellbinding in this piece.
Metal Finish Minaudiere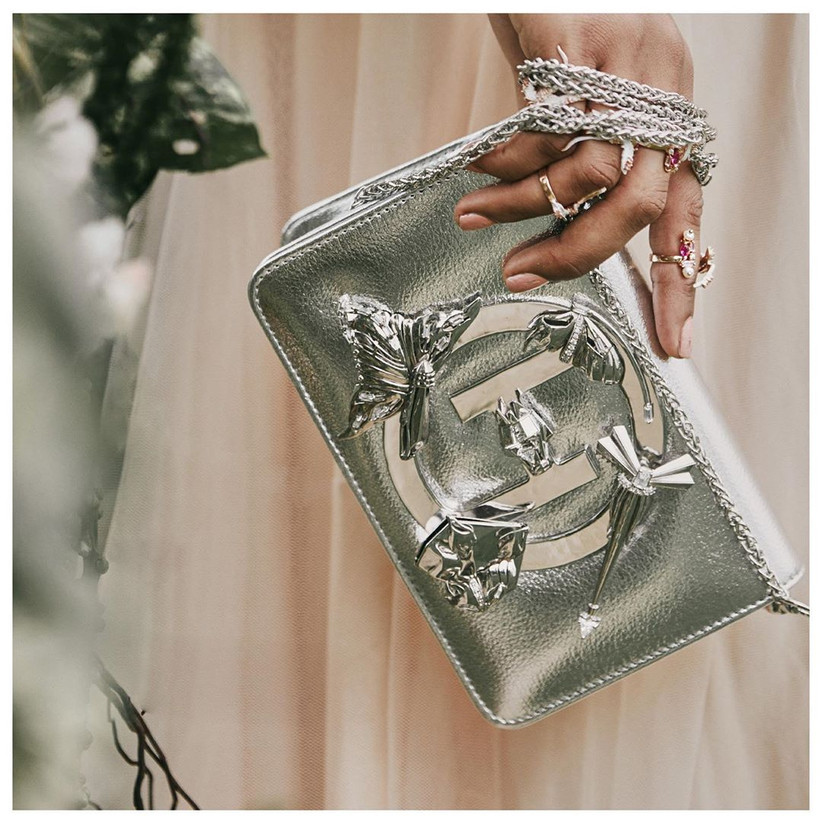 An emblem of contemporary classics, this silver minaudiere with symbolic motifs that architect nothing but grandeur and chic can be the perfect choice for Diwali gifts for her this year. The crystalised jewels are put into this work of art featuring the stallion head along with the charcoal grey limited edition kaput crystal designed by Jean-Paul Gautier. The Imago butterfly on the statement clutch, the majestic flutter ring and the onyx dragonfly added to the white Rhodium plating and leather is sure to add glam to your missus this Diwali.
Rose Gold Watch & Band Set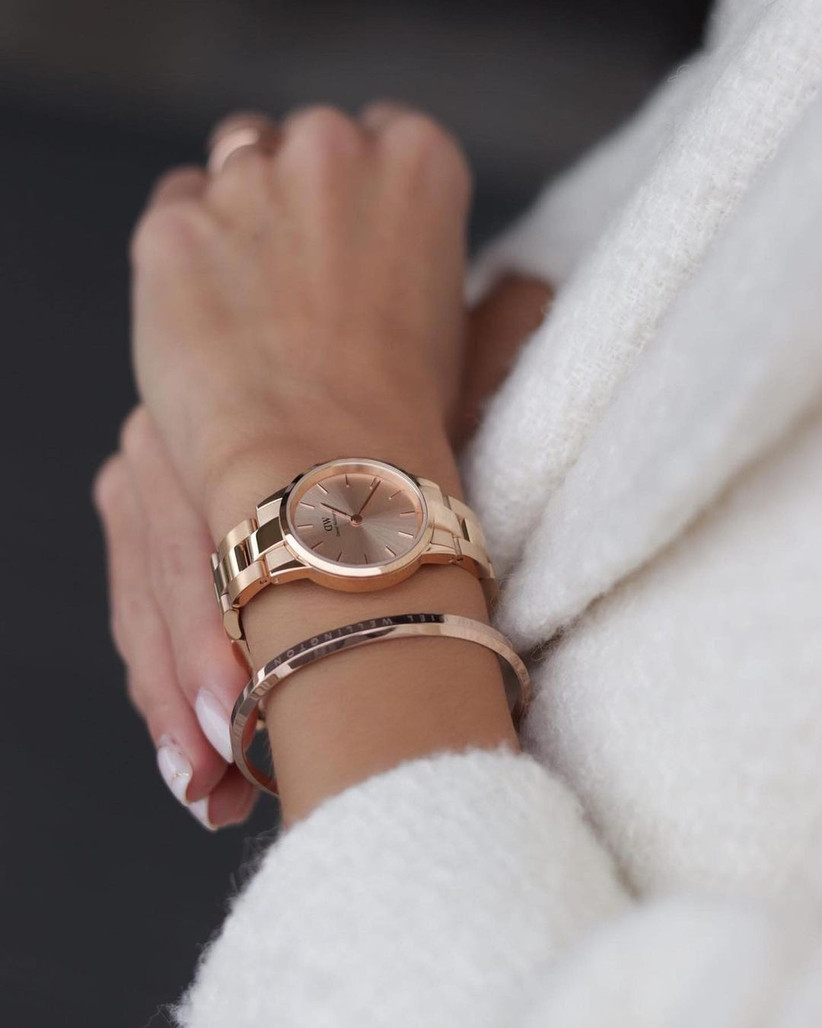 Image Courtesy: Daniel Wellington
The Iconic Link Unitone watch by Daniel Wellington is their first unicolour timepiece that features a seamlessly matching luxurious metal link bracelet and watch. This watch is all about class in its polished stainless steel with a refined rose gold plating. This luxury watch makes for a timeless gifting option that your partner is sure to fall in love at first sight with.

Diwali Gifts for Him
It is now time for the wives and girlfriends to pick the ideal gifts for their Mr (often)Perfect this Diwali to make the festival of lights shine even brighter on his smile. Read on to bookmark the Diwali gift ideas that you found perfect for him.
Classic Silver Watch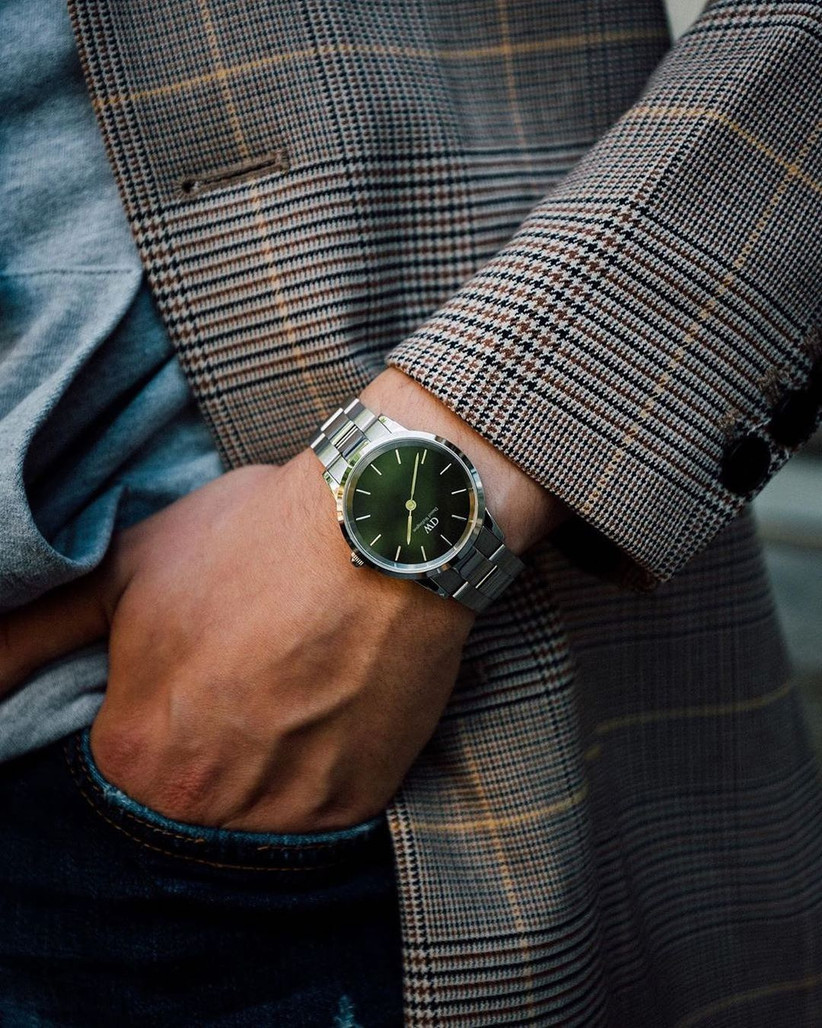 Image Courtesy: Daniel Wellington
This classic Silver watch from Daniel Wellington is a true beauty. A modern take on a classic design, this silver Iconic Link is the revelation that features a luxurious metal bracelet with three-piece links; each segment is comprised of solid steel, individually crafted pieces in an elegantly tapered form, ensuring a seamless transition from case to clasp. The distinctive and sculptural lines of the raised midpiece blend effortlessly with the watch case, to give the brand's signature dial a renewed and modern silhouette perfect for your mister this Diwali.
Monogram Double Spin Ring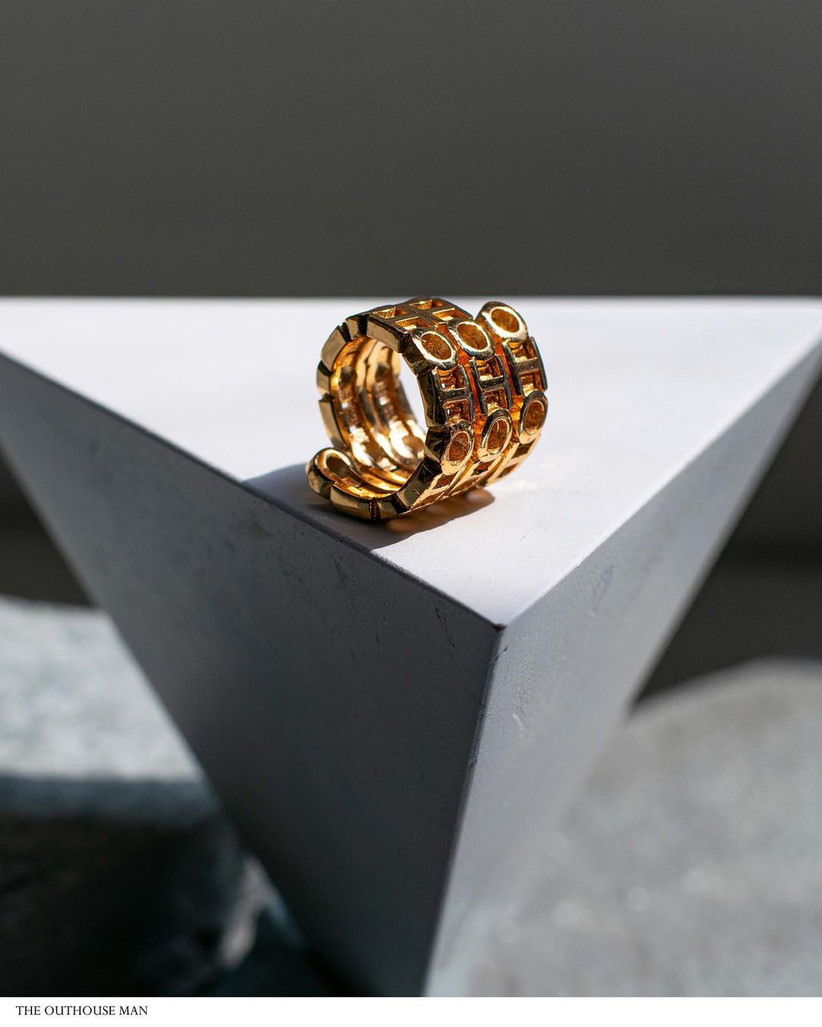 Inspired by the dynamic millennial man, this Outhouse double spin ring and its structure is a narrative of tenacity and audacious strength. For the man who loves to accessories their look and keep it edgy, this Diwali gift idea is sure to work wonders.
Edgy Blue Watch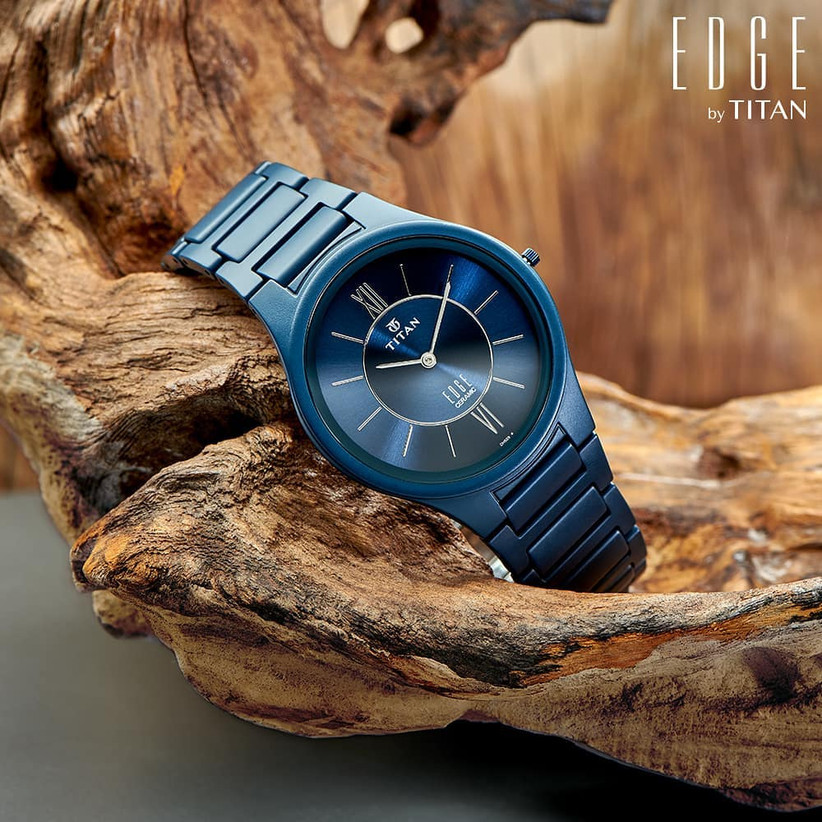 Image Courtesy: Titan
The Atlantic blue matte edition of Titan Edge Ceramic is so minimal, it screams elegance and goes with pretty much every outfit. Get your partner this slim beauty as a Diwali present and he is sure to fall in love with it immediately. Not just for Diwali, this watch is going to be a treasured piece for ever.
Golden Cufflinks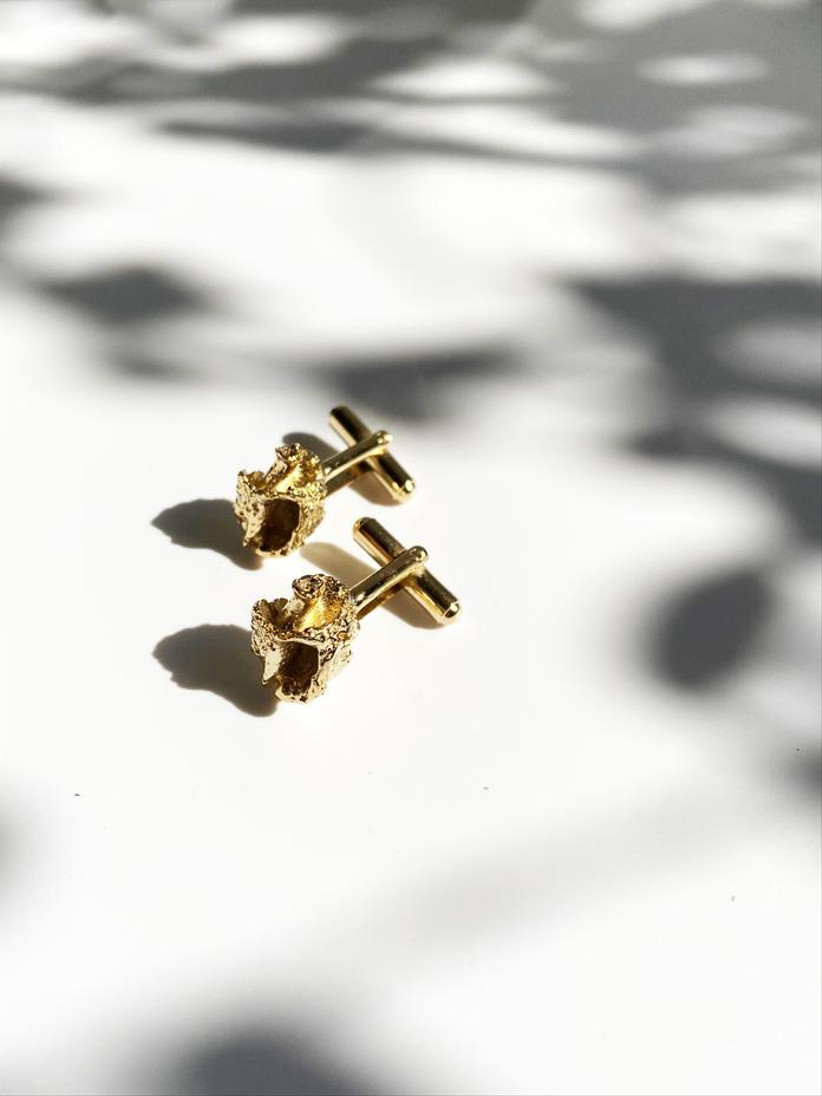 Image Courtesy: Studio Metallurgy
Inspired by broken shells at a beach, this beautiful contemporary cuff link is cast in brass metal and is finished with a gold dip polish. Designed by Studio Metallurgy, these fine cuff links will make for a thoughtful gift for the mister especially if it goes with his Kurta with jacket set or his suit for the day.
Traditional Faux Leather Sandals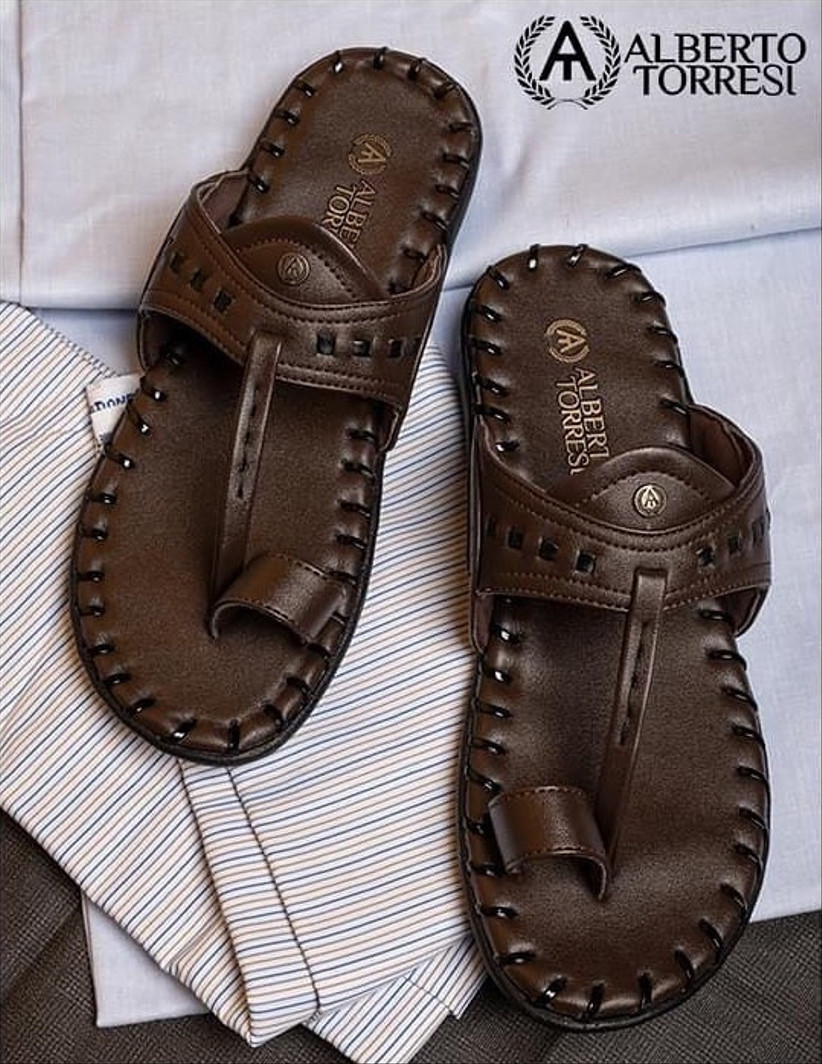 Image Courtesy: Alberto Toressi
Another way of presenting a thoughtful gift for your husband is to complete his outfit for Diwali. If your partner has picked his traditional outfit for Diwali - like a Kurta Pajama, then you can gift him the right footwear for Kurta Pajama this Diwali from Alberto Toressi. This dark brown slipper in faux leather has a traditional touch to it and will be perfect to add to his Diwali wardrobe.
Diwali is all about decking the house up in beautiful lights. However, you and your partner can turn this long weekend more romantic by taking a long drive with your beau. But make sure to be home on time for the mithai and the endless game of cards and laughter with your family and friends.
With this, we come to an end of our list of Diwali gift ideas for your partner. Visit your nearest store or their online websites (which is also the need of the hour) to get you hands on the perfect Diwali gift for your partner. Be it a luxury pick or a simple gift idea for Diwali, this Diwali make sure to wrap everything in love and shower your bae with endless warmth and happiness.
Which Diwali gift ideas did you love the most for your partner? Let us know in the comments below.