Festive Diwali Decoration Ideas For Your Beautiful Abode
Looking for some fresh Diwali décor ideas? Here are some inspirations for you. Do try to add beauty of fresh flowers, vibrant lights, recycle items and greens to your home!
Image Credits - Behind_that_house on Instagram
Diwali brings together so much happiness, which comes from the warmness and love it brings and other beautiful emotions. Be it the comeback of a family member after long, or be it a warm welcome of an old childhood friend - Diwali brings love and gleefulness all around. This Diwali is special as finally, after the dreadful covid phase -everyone is expecting a new ray of hope for new healthy beginnings. To embrace this happiness like every year, there will be lightened homes, brightened smiles, and shades of lamps. We will celebrate the warmness through the Mithais. Diwali, as we all know, is associated with the victory of good over evil. So this year, decorate your home with these unique decoration ideas for Diwali 2021. From Fairy Light decoration to DIY Decoration, here we bring some spectacular decoration ideas for your home sweet home.
Diwali Flowers Decoration for Diwali Celebrations
Adorn Your Dining Table with Festive Vibes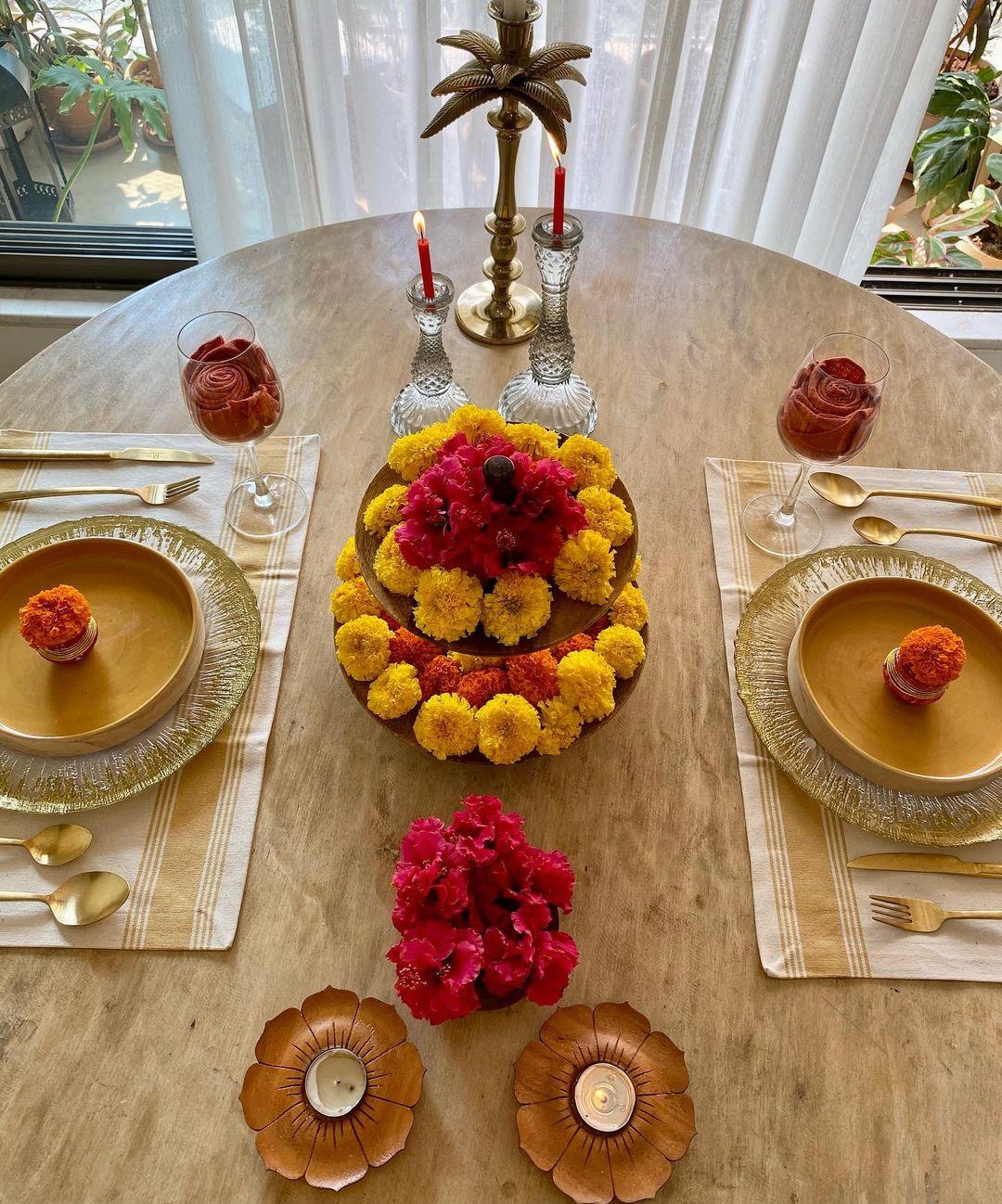 Image Credits - Rati Chaudhary
Nothing like a sweet dinner with your family on this festive occasion. Make most of the time by adding some festive warmth with these DIY flower decoration ideas on your dining table. They look beautiful and classy for any family get-together. Adding Diwali lights enhances the decoration further.
Diwali Celebrations with Festive Vibes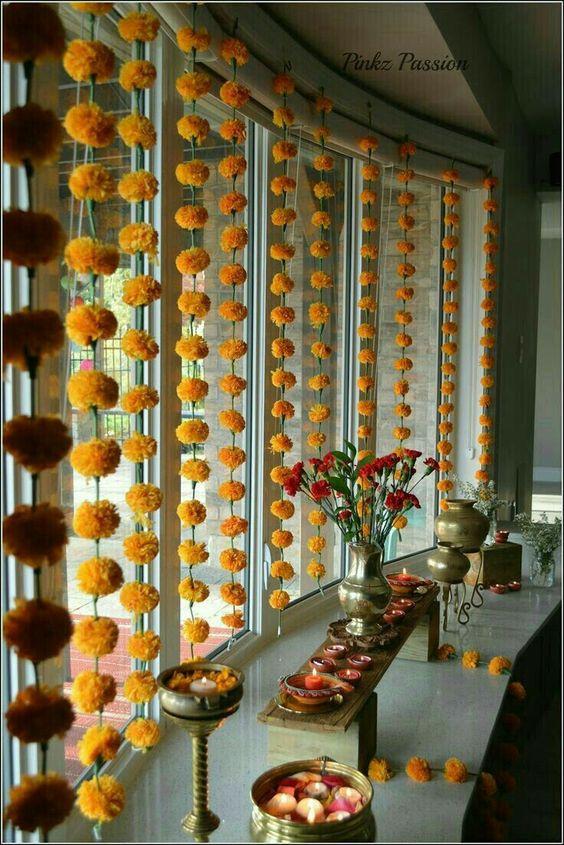 Image Credits - Pinterest
Hangings curated with marigold flowers are a sight to behold. Let your guests be in awe as you adorn your home with the above beautiful Diwali celebrations decoration idea.
Shades of Elegance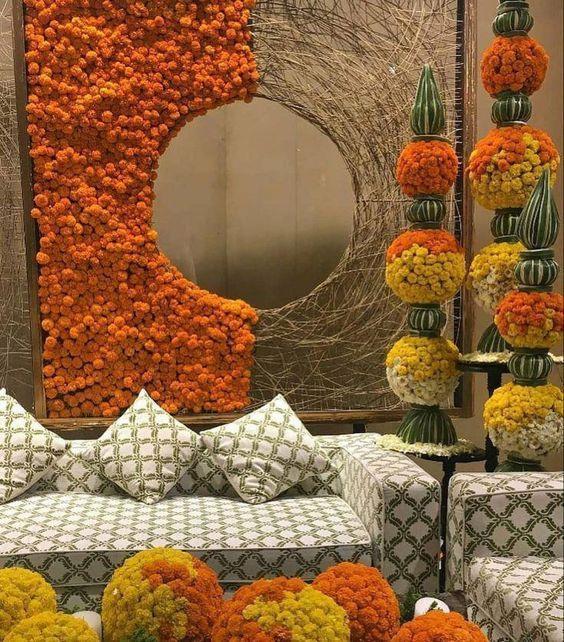 Image Credits - Pinterest
It may take some of your time, but this décor will be worth it. Make your house speak that this is the best way to celebrate the Diwali festival with your loved ones - making them rejoice in the ambiance of your home sweet home.
Also Read - Floral Decorations for Intimate Weddings
Flowers and Fairy Lights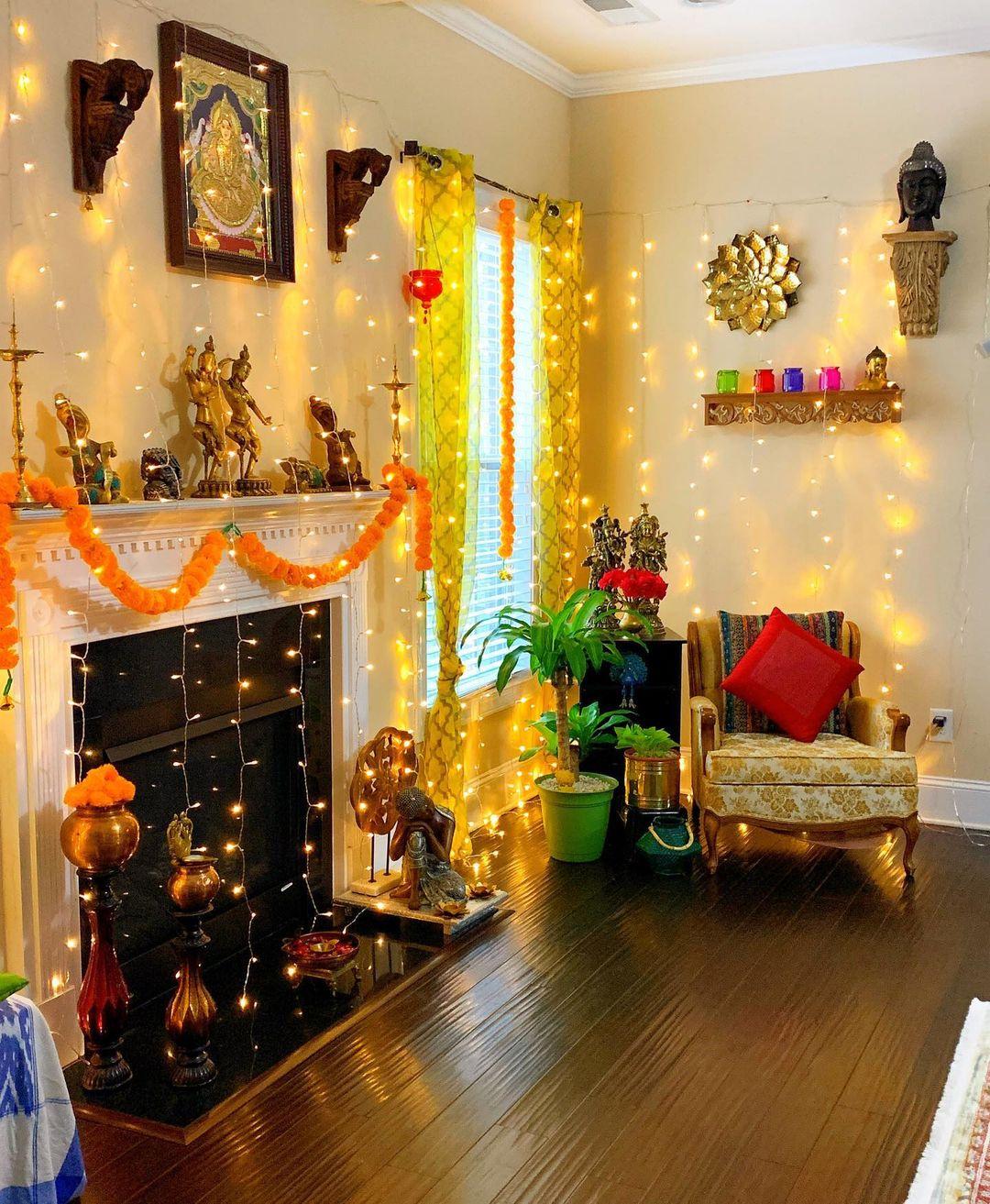 Image Credits - Chandana - Decor Plants n more
Isn't it simple and elegant to the core? Don't miss these flowers decorations along with Diwali lights. Place some pots and add some floating roses in them to give a whiff of magic to your home.
Flowers Amid Bronze Possessions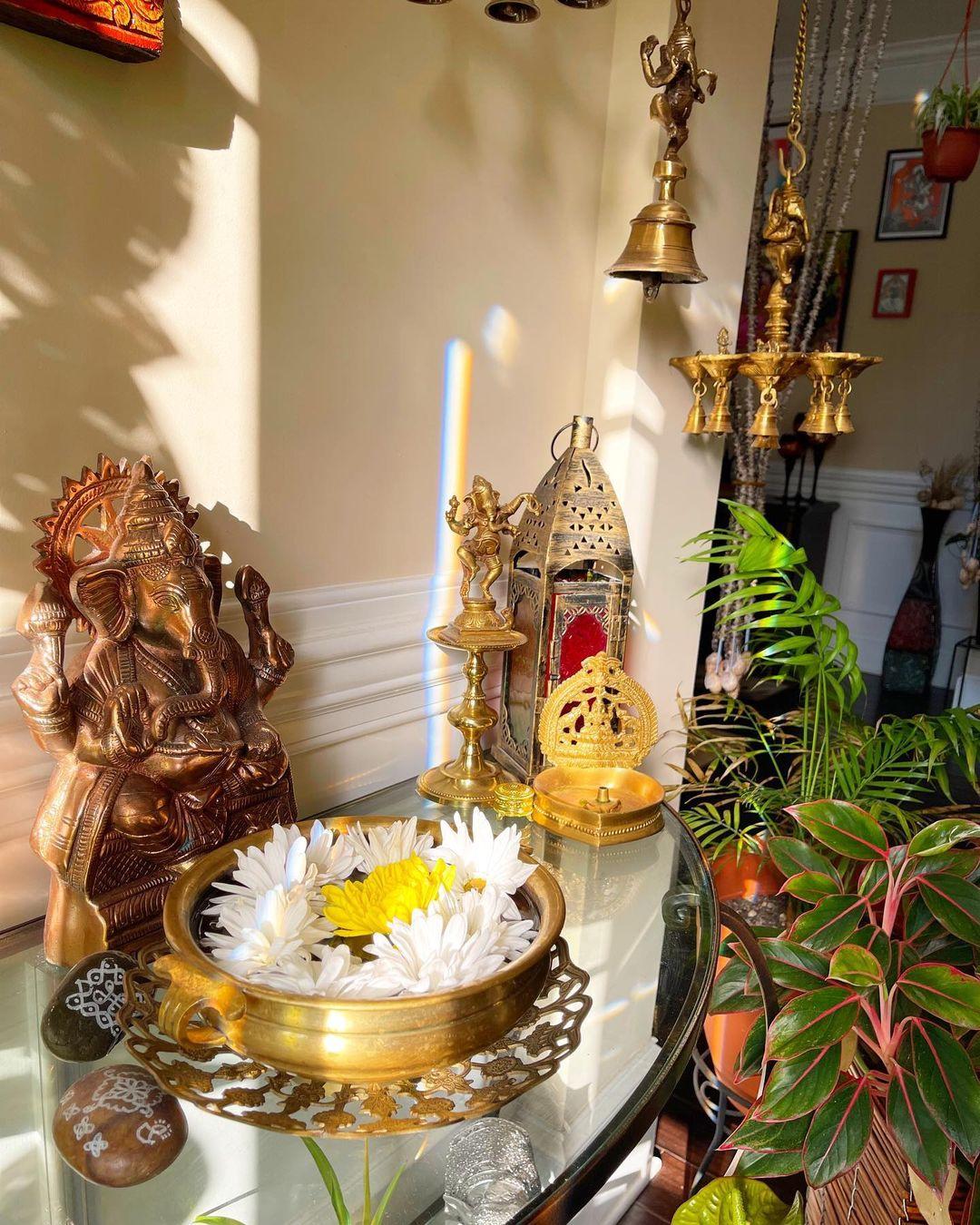 Image Credits - Chandana - Decor Plants n more
This will be a simple Diwali decoration idea for your home sweet home. You need to fill a bronze pot with some big flowers and then see the beauty it exudes. Aren't these Diwali decoration ideas beautiful?
Diwali Light Decoration for Diwali Celebrations
Beautiful Hanging Lights to Amp Up Your Ambience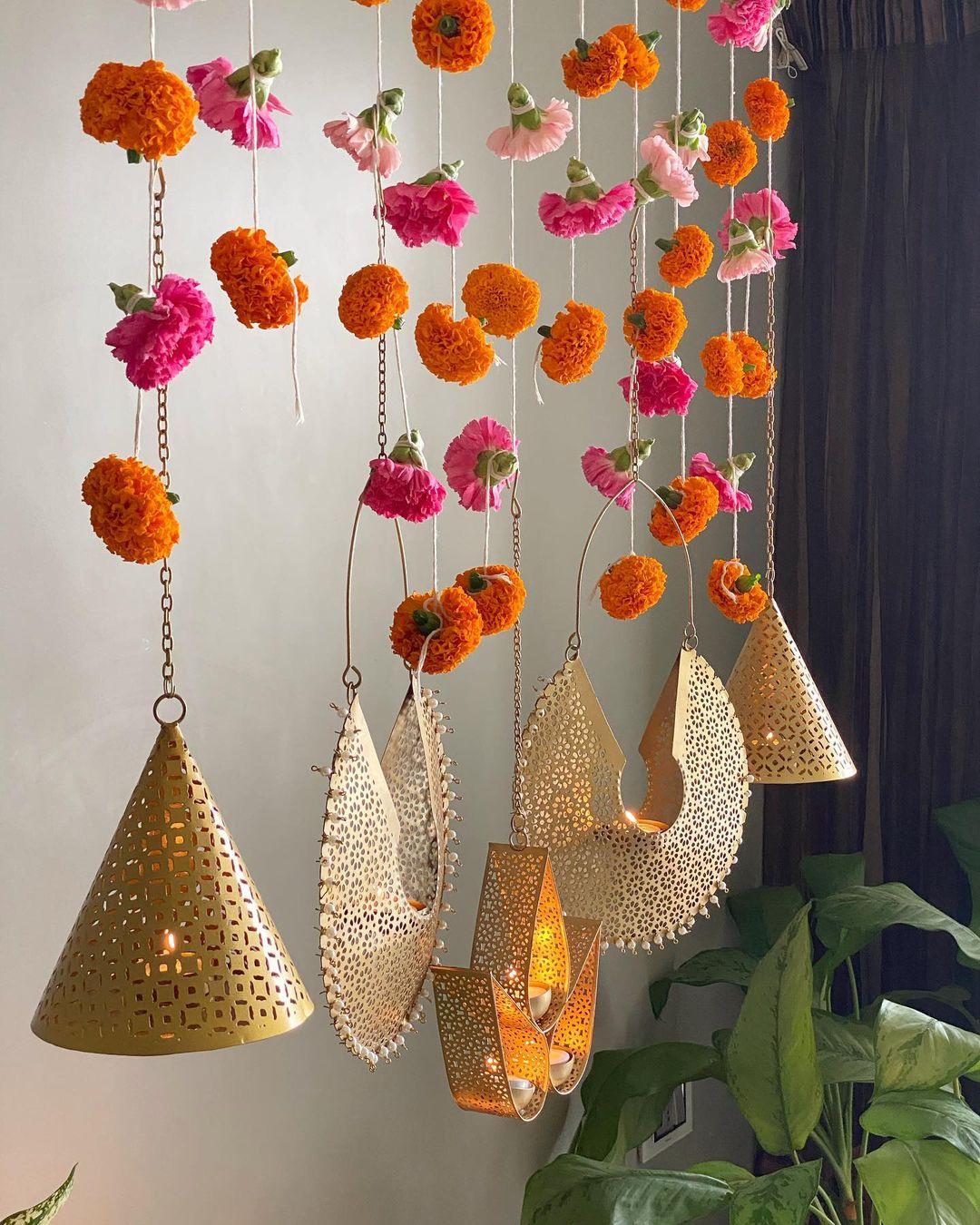 Image Credits - Behind_that_house on Instagram
Unique, scintillating, and classy! Isn't this idea beautiful to light and amp up your home sweet home? Available in different shapes- these hanging lights will elevate the ambiance of your home for sure.
Pick Some Royal Candles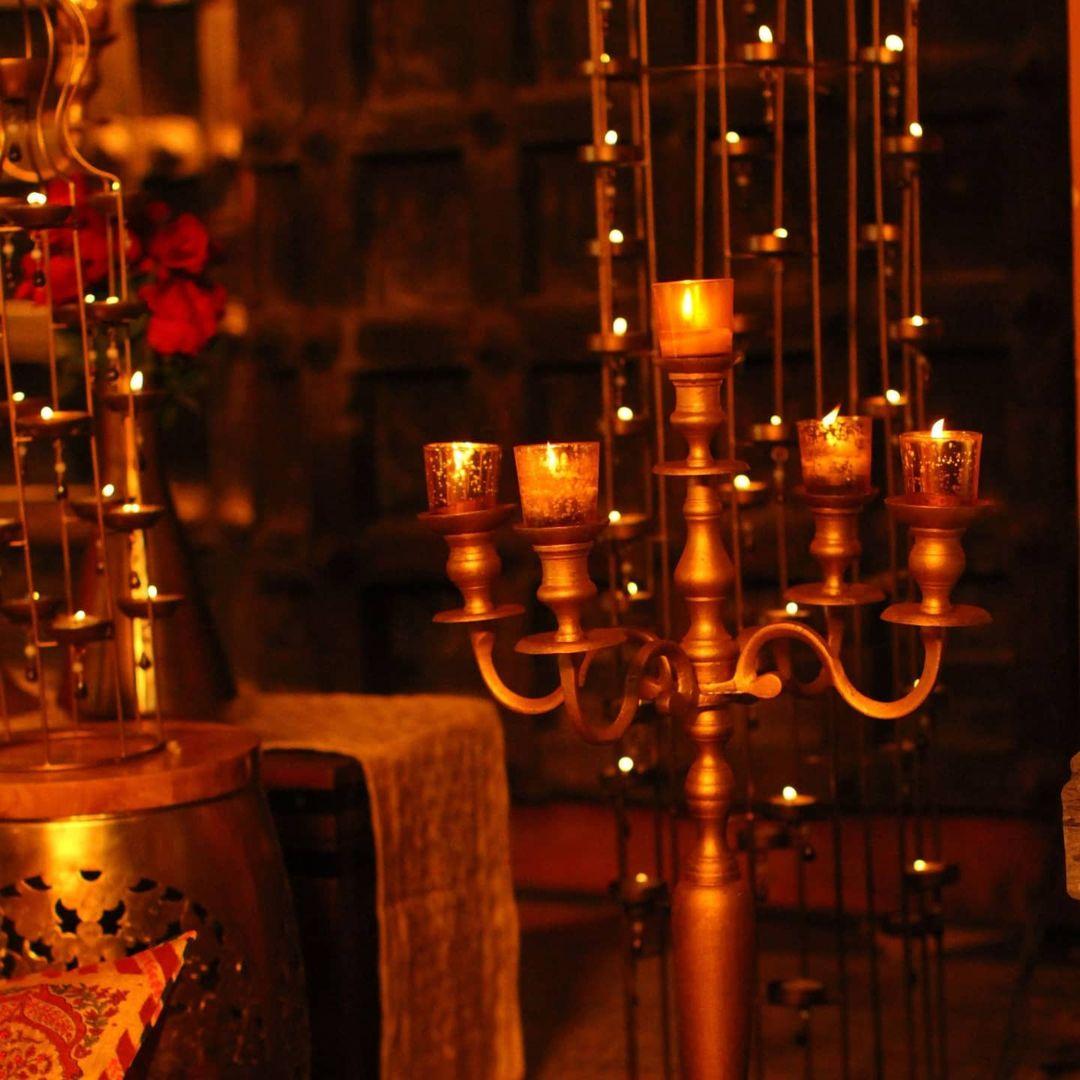 Image Credits - Fabindia
If you believe in royalty, then the Diwali celebration idea is definitely for you. Bring some royal candles and deck your home with them! You can place these candles in front of the entrance or the living room.
Simple Candles to Lighten Up Your Evening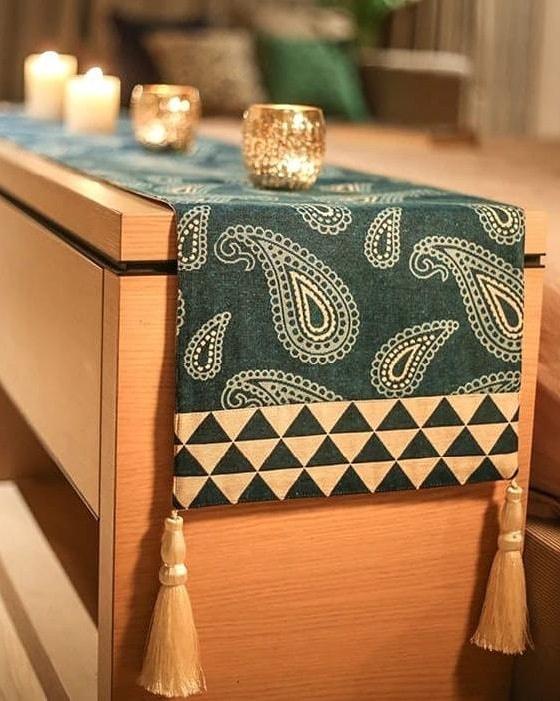 Image Credits - Carnibelle
Diwali diyas or be in candles - lightened home always brightens up so many hearts/ Cast a happy glee inside your home sweet home with these subtle small Diwali candles. You can keep these in every nook and cranny of your home.
Adorn your Puja Place with Small Flowers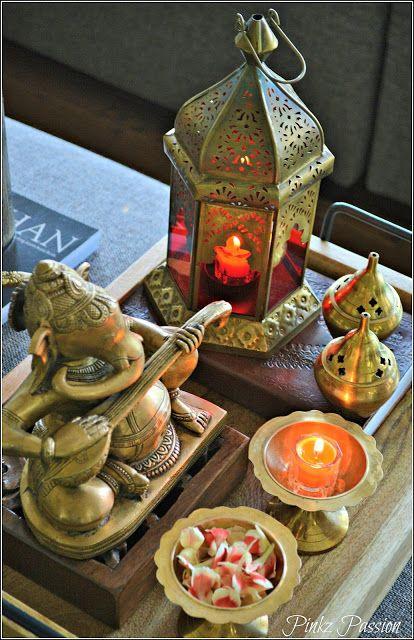 Image Credits - Pinterest
Some flowers in Puja Ghar will resonate with positivity during the Diwali celebrations. Do pick some tiny flowers for your Home mandir or spiritual corner. Mongra, marigold, jasmine flowers, rose flowers can do wonders. Place these flowers around the idol to add sanctity.
Diwali Rangoli Decoration Diwali Celebration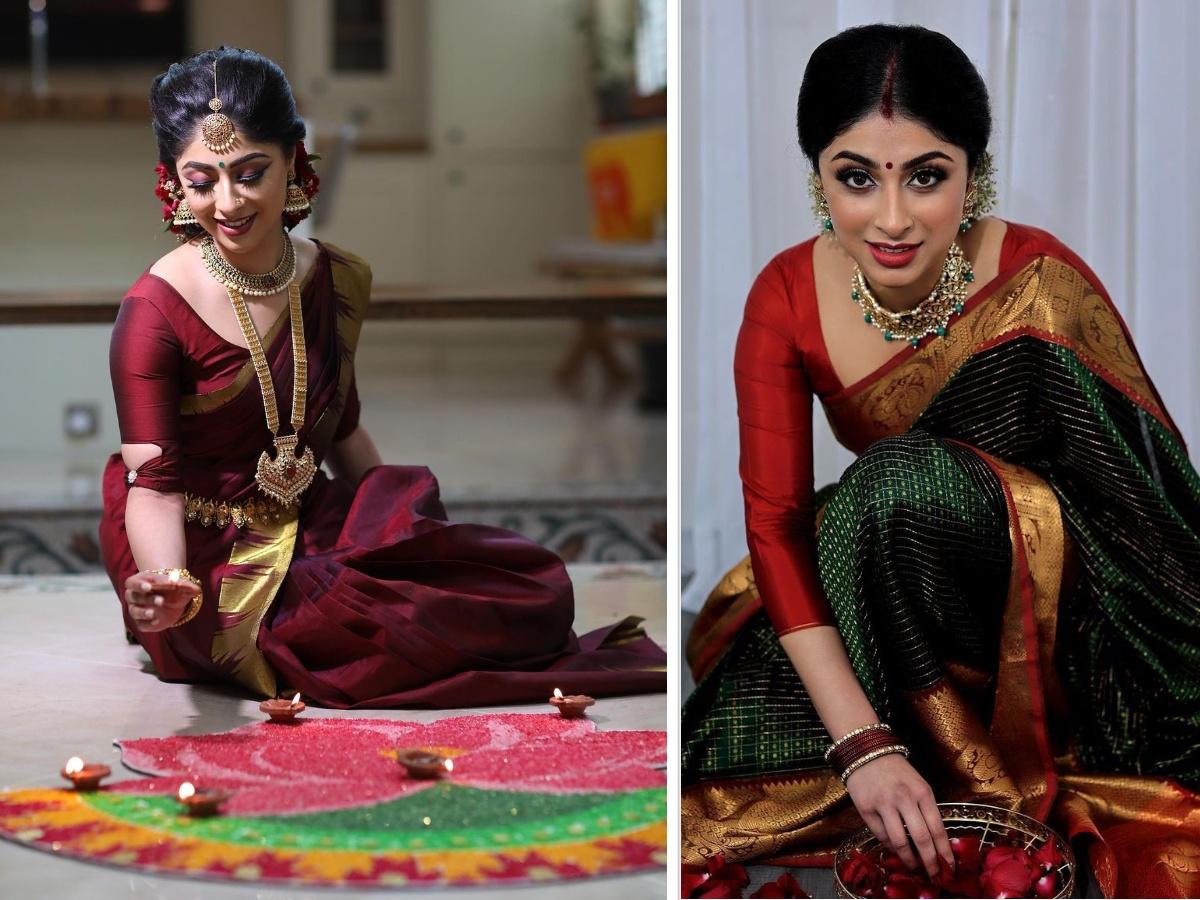 Image Credits - Mahima
Quirky Diwali Special Rangoli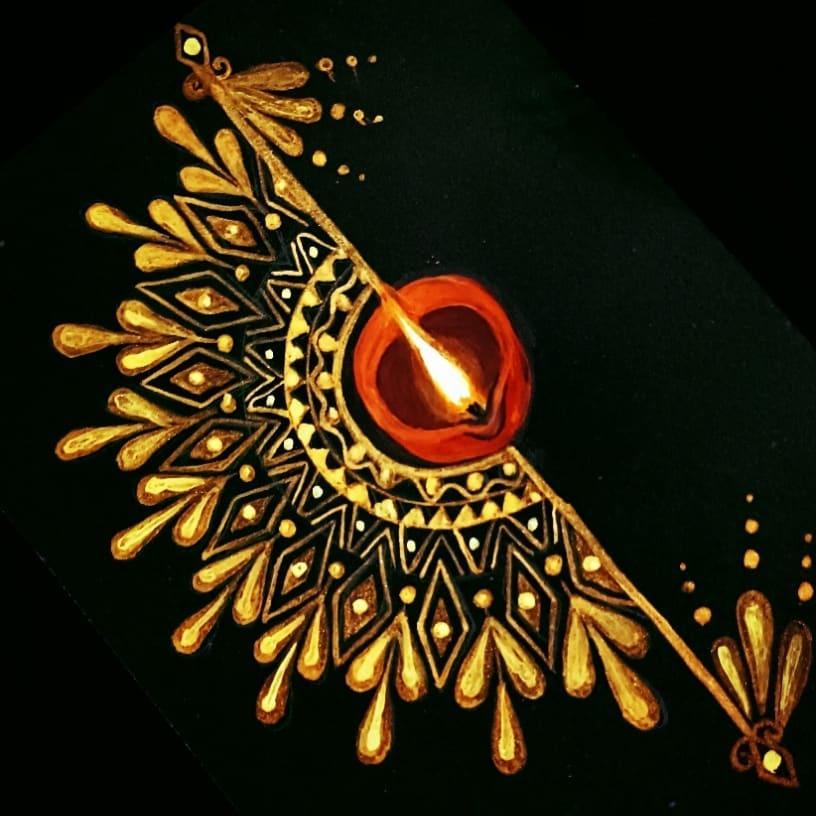 Image Credits - Pinterest
If you are looking for a unique design- then your search should stop here. Be as creative as you can, make a Mandala if you like, on whichever medium you want, keep it synchronized in a theme together, and you're good to go.
Divinity Quirky Diwali Special Rangoli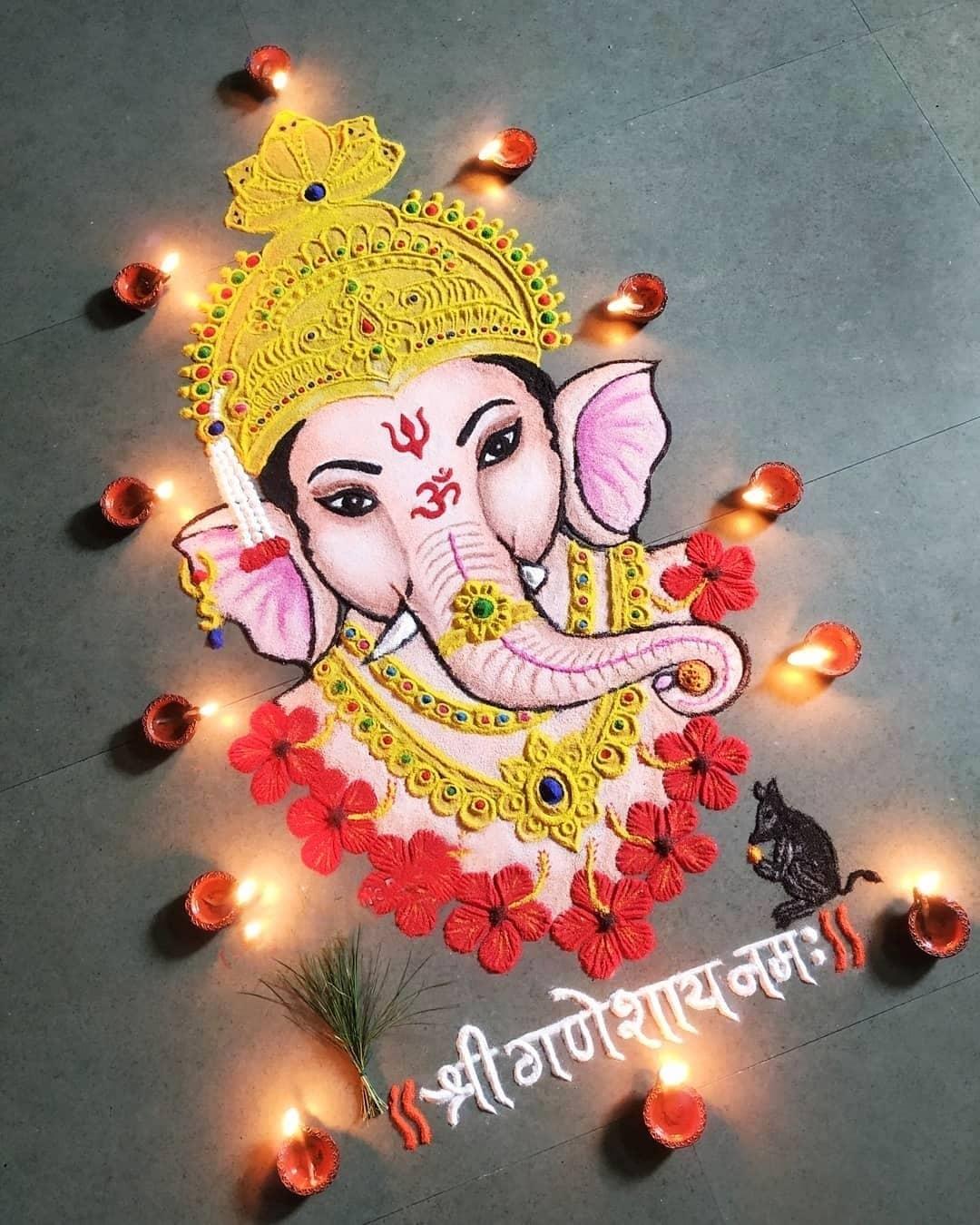 Image Credits - Divyabhakti_official
This beauty is one of the simplest of all Rangoli designs for exploring images of simple Ganesh designs for home. Make your home beautiful this Diwali by making a beautiful Rangoli.
Peacock Diwali Special Rangoli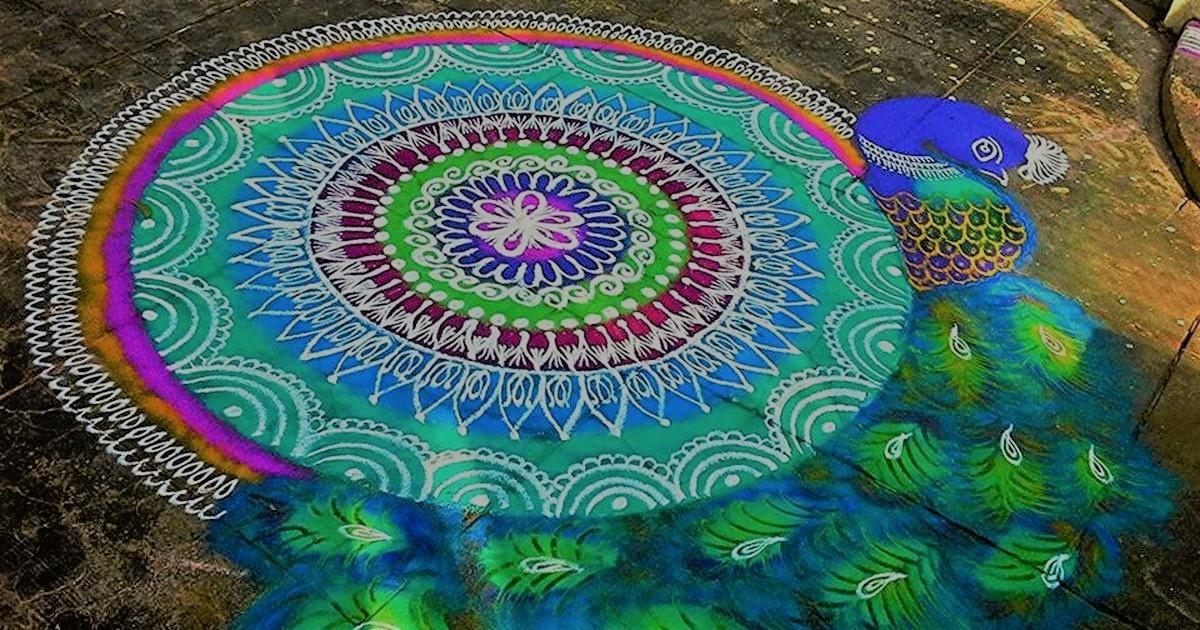 Image Credits - Pinterest
It has a peacock design on the inside and a contrasting background on the outside. In such designs, what matters the most is the neatness of the design.
Easy Rangoli Design For Diwali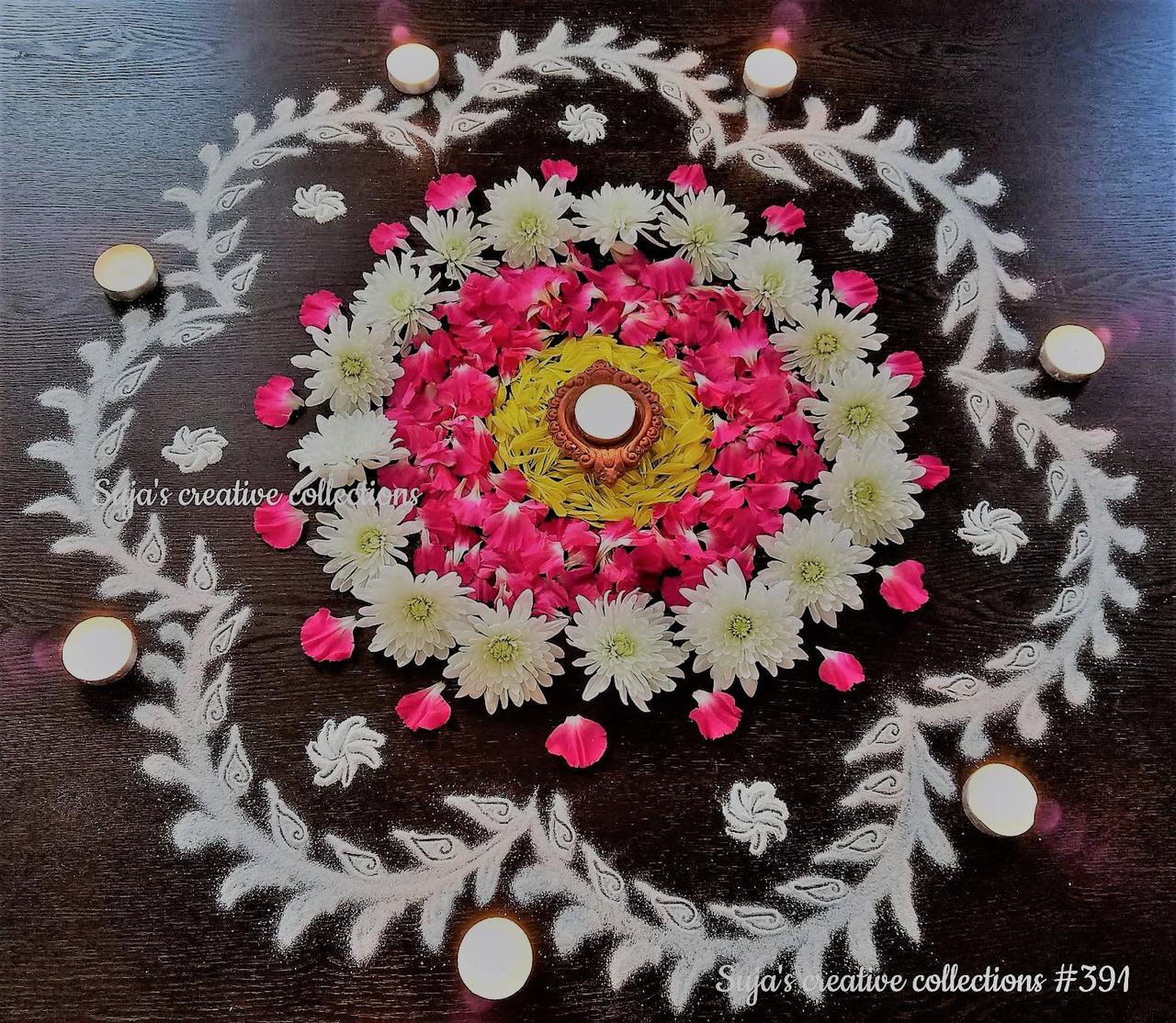 Image Credits - Siya's creative collection
Don't want much mess in the home or don't have the patience to design a Rangoli. Try this easy Diwali special Rangoli for this Diwali celebration. Isn't these beautiful designs of Rangoli for Diwali?
Green Diwali Decoration Ideas for Diwali Celebration
Money Plants in Every Nook and Cranny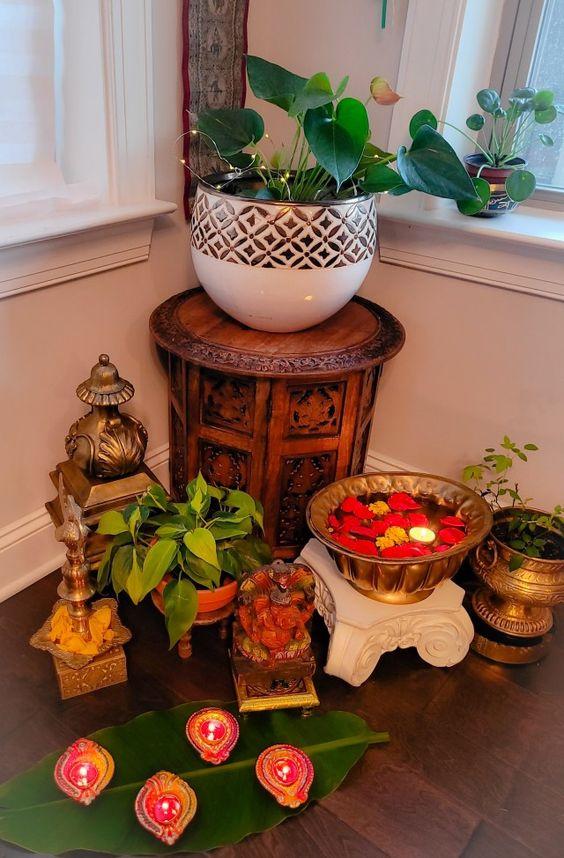 Image Credits - Alchemy by Nitu
Why spend on crackers when you know that nature can only heal. Instill positive vibes inside your home while you place a money plant in your home. You can use banana leaf - as it beings abundance and prosperity in the house. While the banana tree is auspicious for puja and new beginnings. You can paint the diyas in your favorite shades too.
Place some Plants on the center Table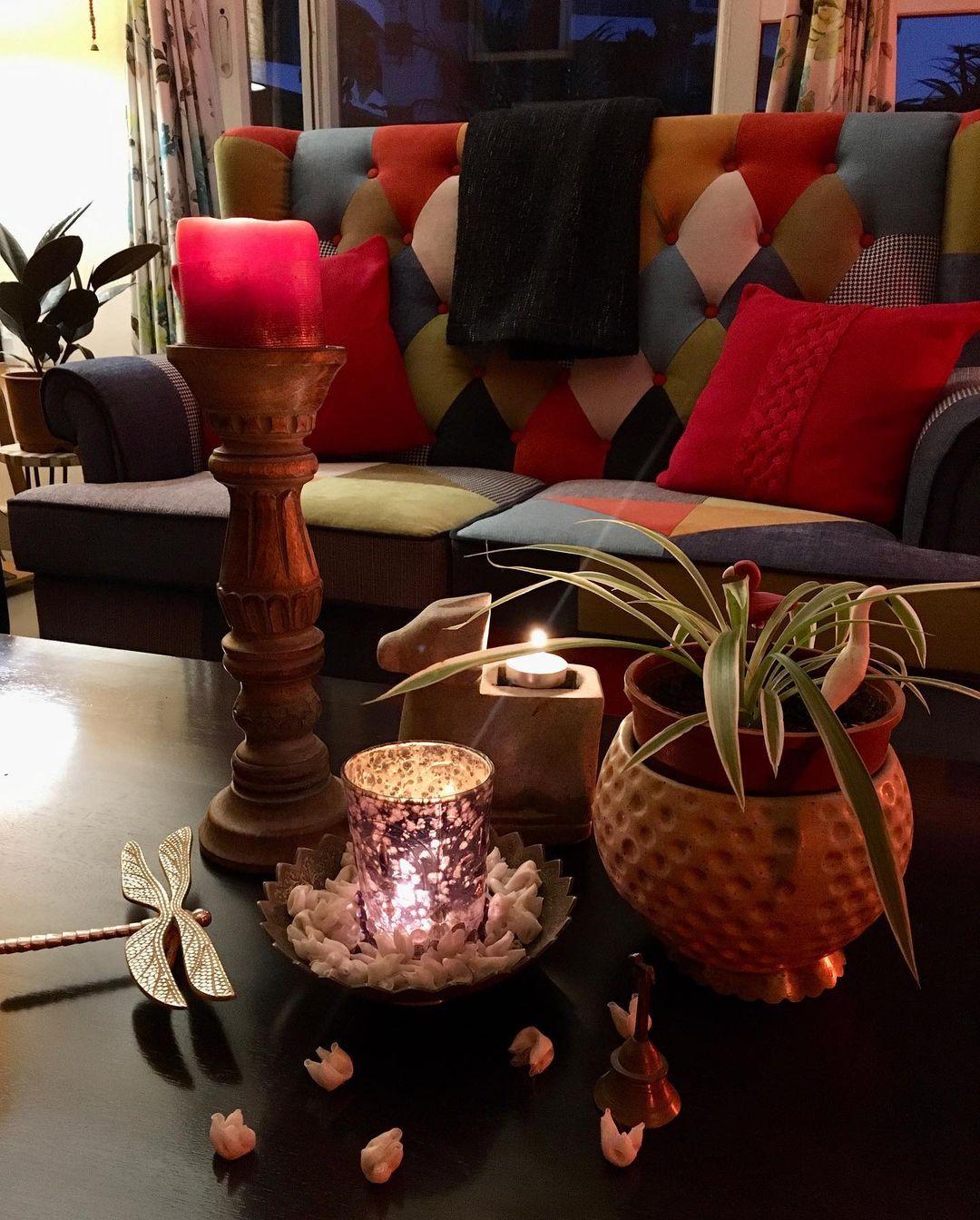 Image Credits - Alchemy by Nitu
A small plant can add so much freshness to your above, Go green this Diwali and create an atmosphere to cherish. See how a small plant has multiplied the brightness and freshness in the overhead space.
Go green during the Diwali pooja time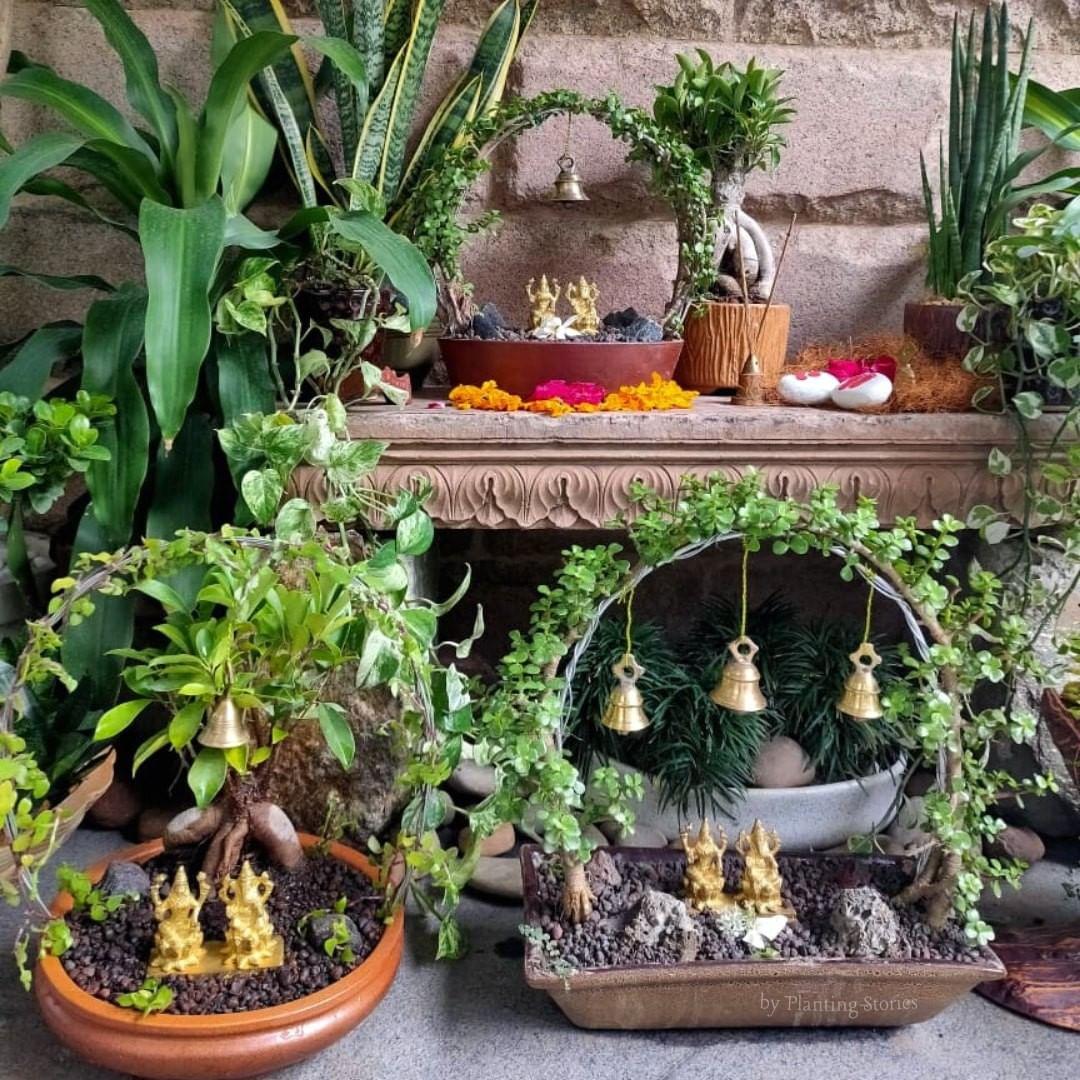 Image Credits - Planting Stories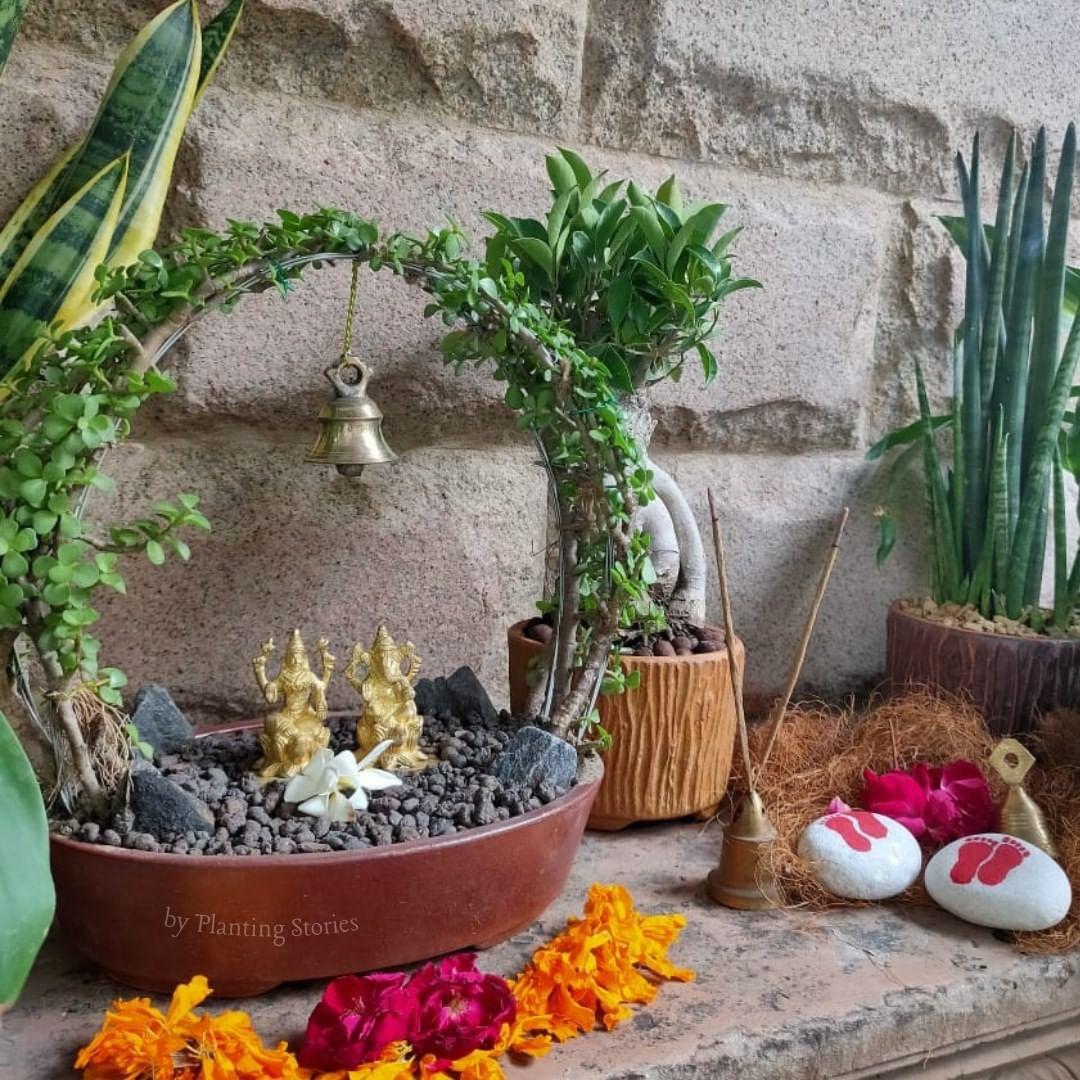 Image Credits - Planting Stories
Let's buy some plants for Puja this time. The plants which have idols to worship will make your home surreal, elegant, and so much tranquil on this Diwali. You can place them inside your pooja room too. These décor pieces are done by planting stories.
DIY/Recycling Decoration Ideas for Diwali Celebrations
Use Bamboo Baskets wisely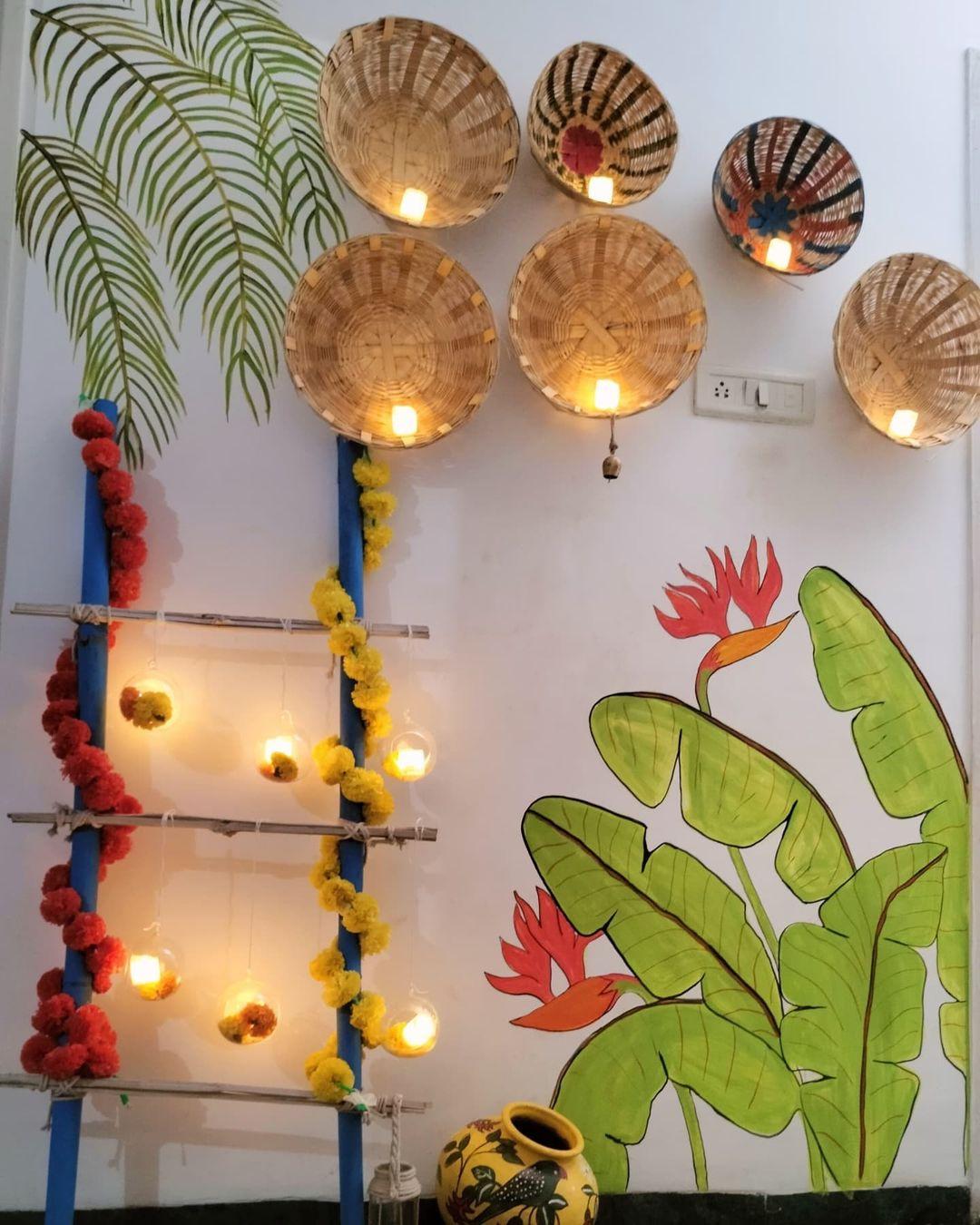 Image Credits - Shilpi (Homedecor/DIY)
Just pick these waste bamboo baskets and place diyas on them- hang them and see how this DIY will brighter the aura of the home in a creative way. Further, you can paint the wall and use other home items that can be recycled beautifully.
Be creative and make paper Diyas at Home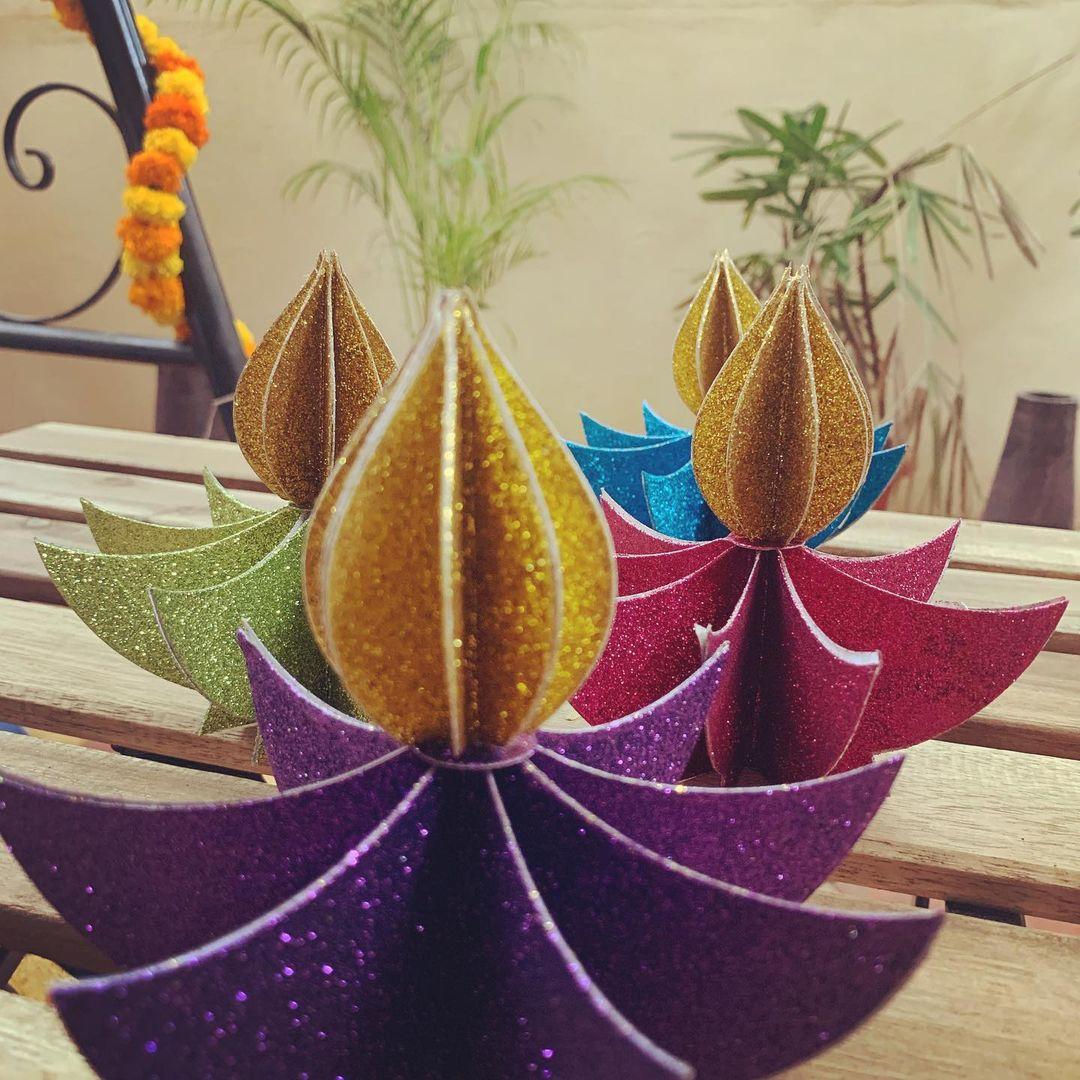 Image Credits - DaaKÿka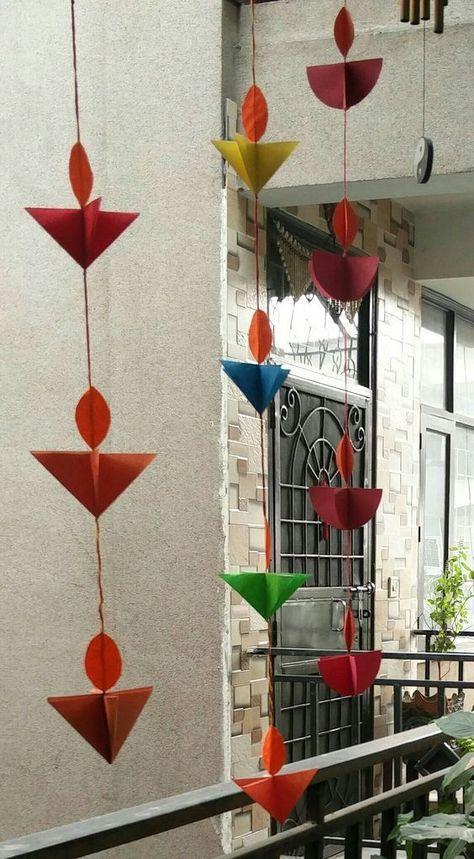 Be creative this Diwali by adorning and creating some handmade diyas. There is simply no joy than making hand-made diyas for home so curate your colorful joys. Craft is happiness for many - now time to try this happiness inside the home sweet home.
Old Duppatas for Door Decorations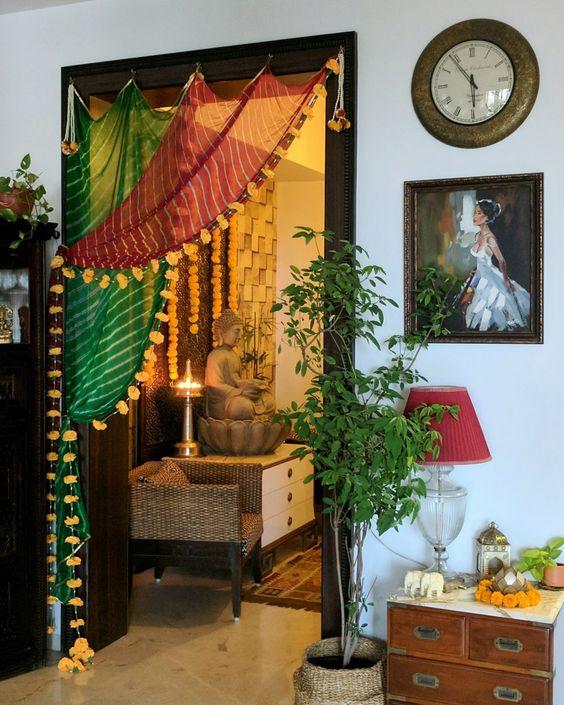 Image Credits - Pinterest
Isn't this simple DIY creating ripples of beauty! Choose a theme for the décor and let some colored old dupattas further elevate the ambiance of your home. You can hang a marigold string to brighten the festive vibes further here.
Recycling & Flowers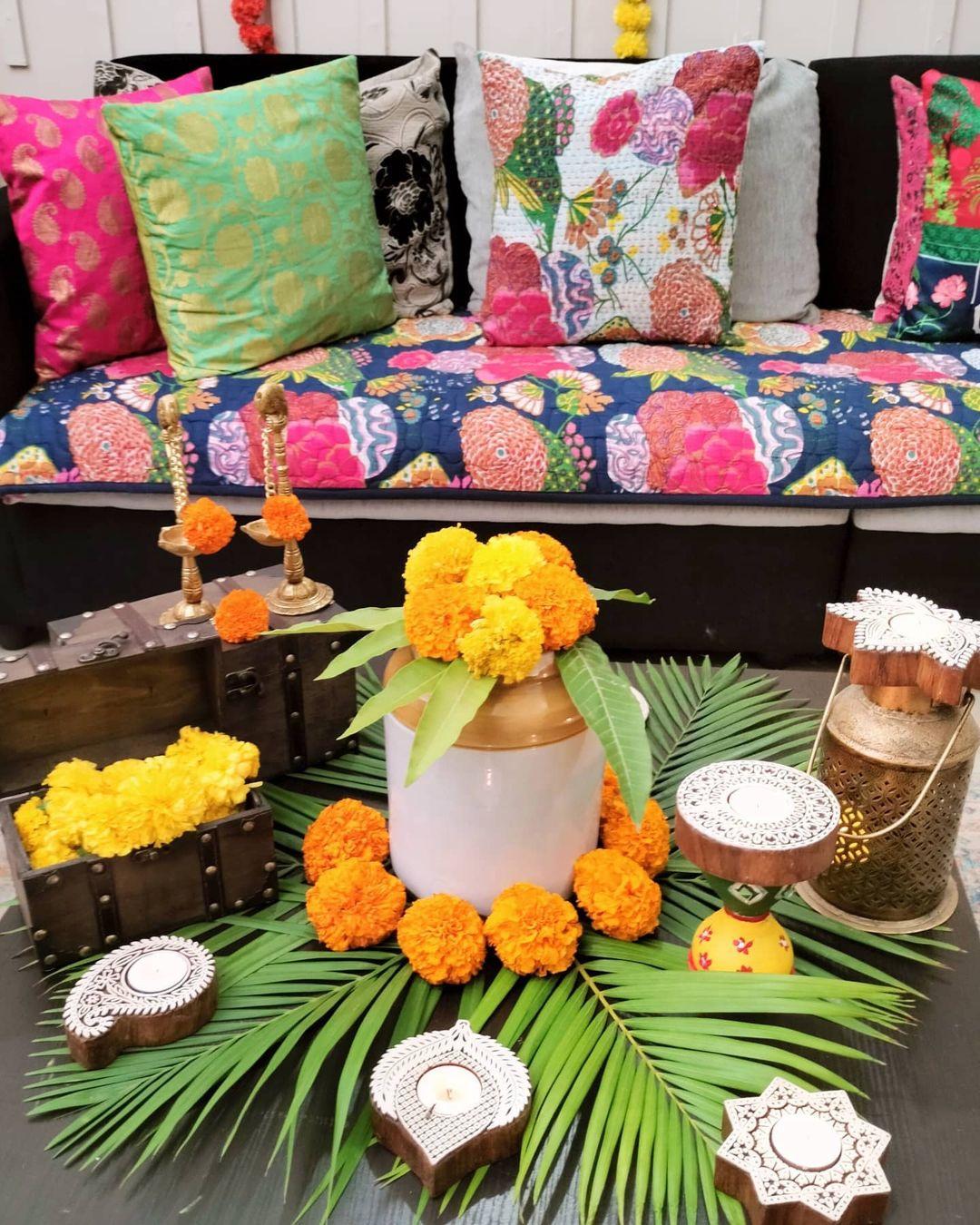 Image Credits - Shilpi (Homedecor/DIY)
Akin to the above picture- recycle your achaar vases and adorn your home with some festive vibes. Top these flowers on the vessel to decorate your home for the upcoming Diwali celebrations. Surround these achaar vases with diyas, leaves, and lanterns to add a festive touch. Does this remind you of your grandma's home?
We would love to know how do you plan to use our ideas above in the comments below.