10+ Women's Day Gift Ideas For Your Special Lady!
This Women's Day we know you're looking for the best gifts for your special woman. Scroll down and choose!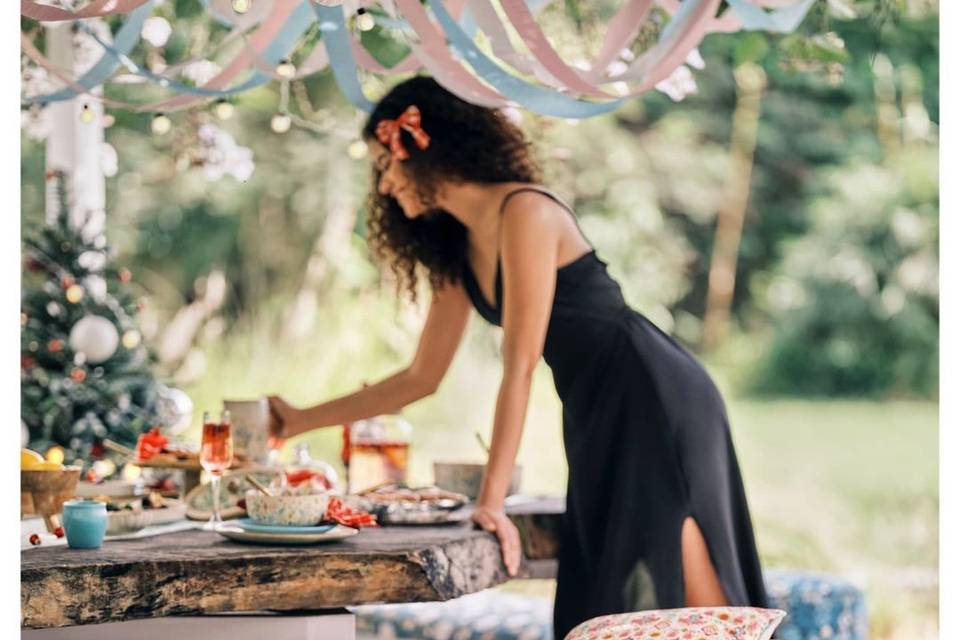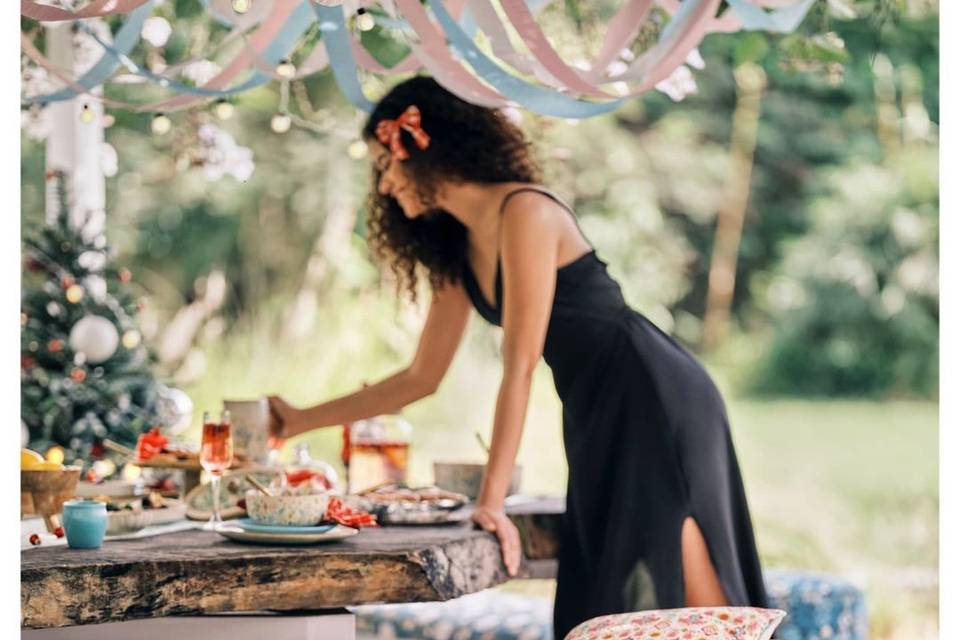 Image Credits - Chumbak

Women's Day is celebrated around the world in March. The day celebrates women's achievements and their contributions to society. In a variety of ways, people express their gratitude to the women around them, such as by giving them gifts or writing them notes.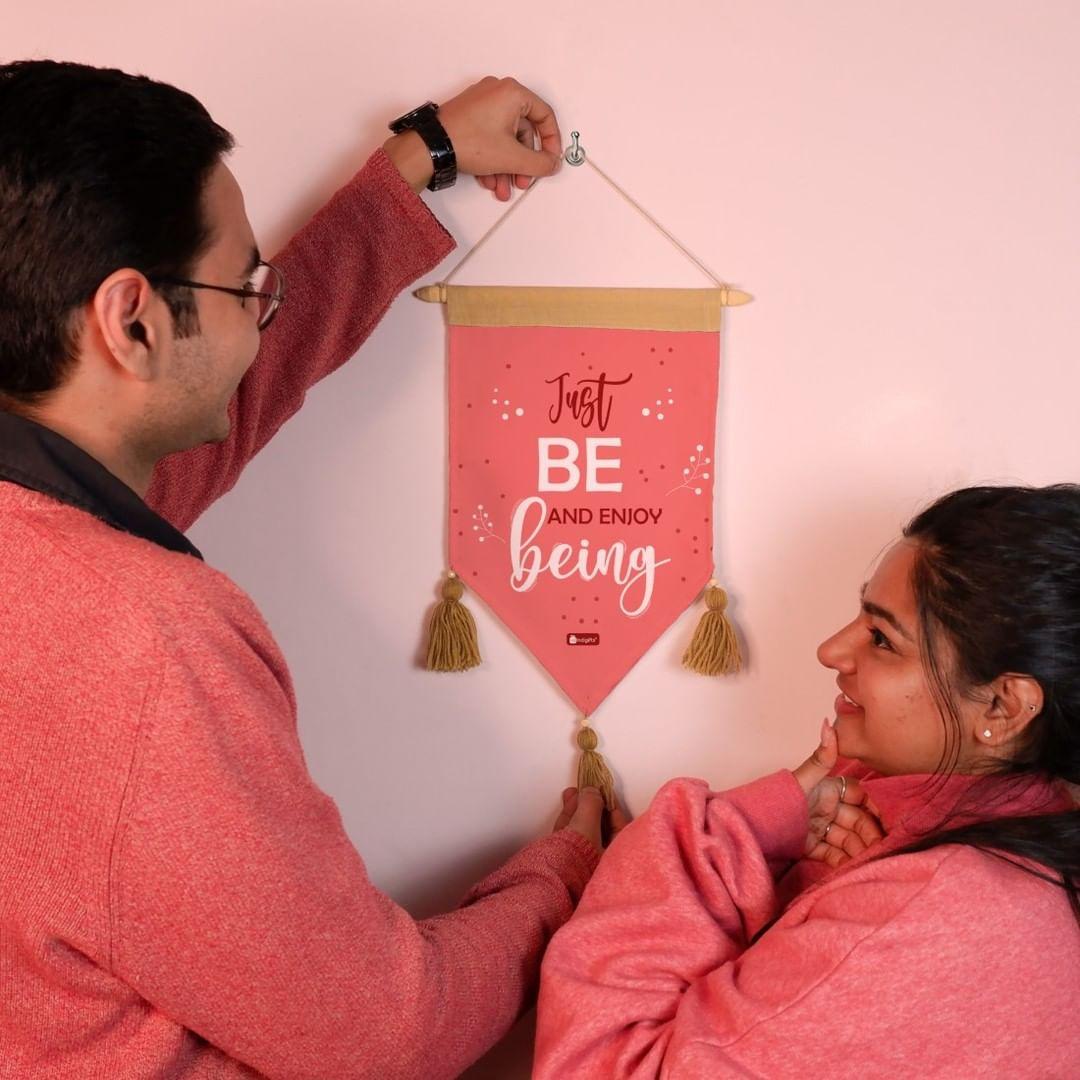 Image Credits - Indi Gifts
If you are looking for ways to please women around you this Women's Day, which falls on March 8, here are a few captivating women's day gift ideas.
Sapphire Threader Earrings
Image Credits - Legend Amrapali
This white sapphire threader earring is crafted out of 18k gold in beautiful simplicity for the love of your life. Be it your sister or your girlfriend- this gift is a show-stealer.
Also read - Women's Day Quotes 2022: 50+ Best Messages For Mother, Girlfriend, and Wife
Eau de Parfume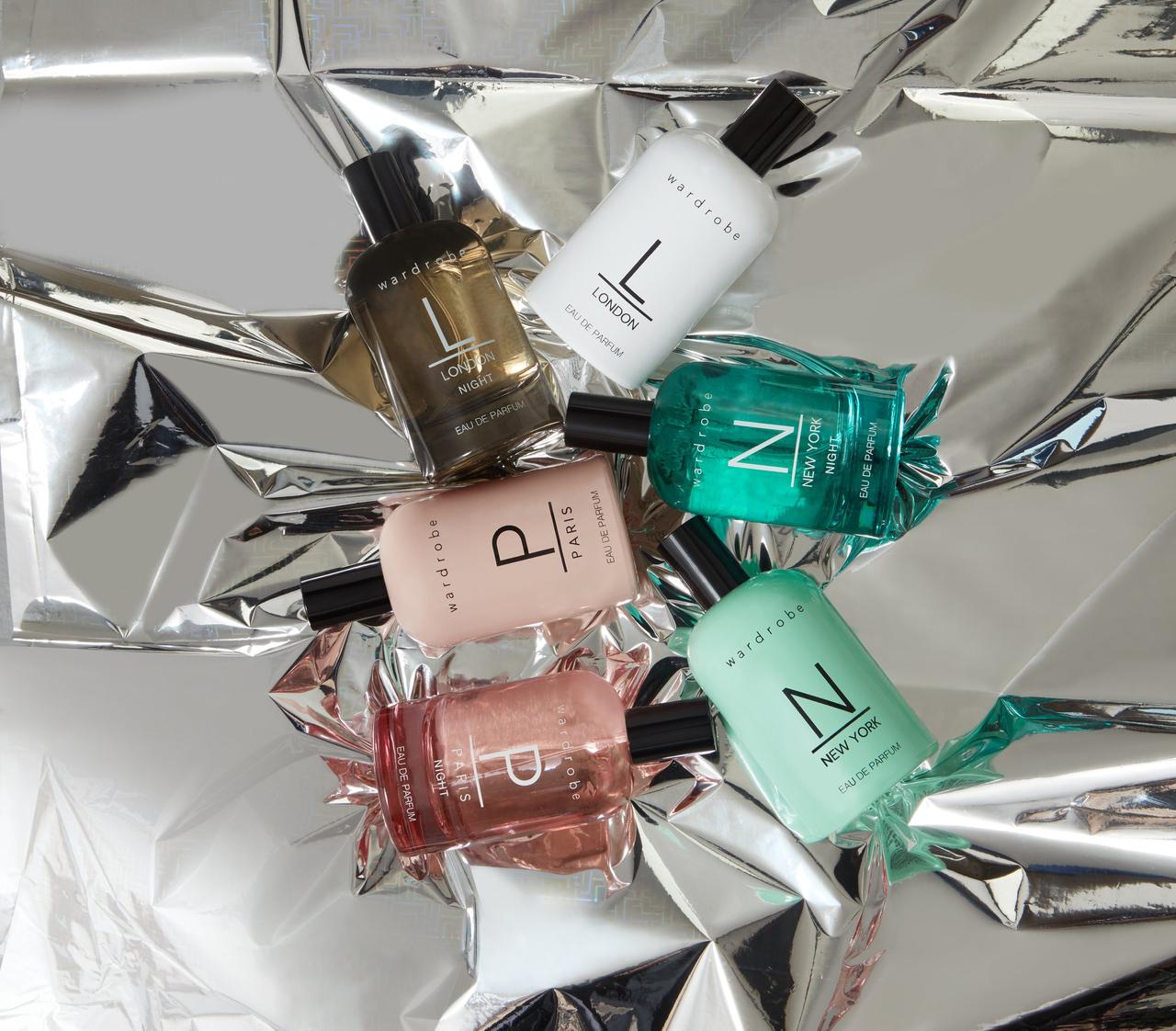 Image Credits - Studiowest/Westside
Perfumes as gifting options are both very sophisticated and safe. This fragrance comes with a delightful whiff of fresh breeze giving you a unique vibe as you adorn it. It has an elegant undertone which makes it the perfect gift for her.
Lips Tint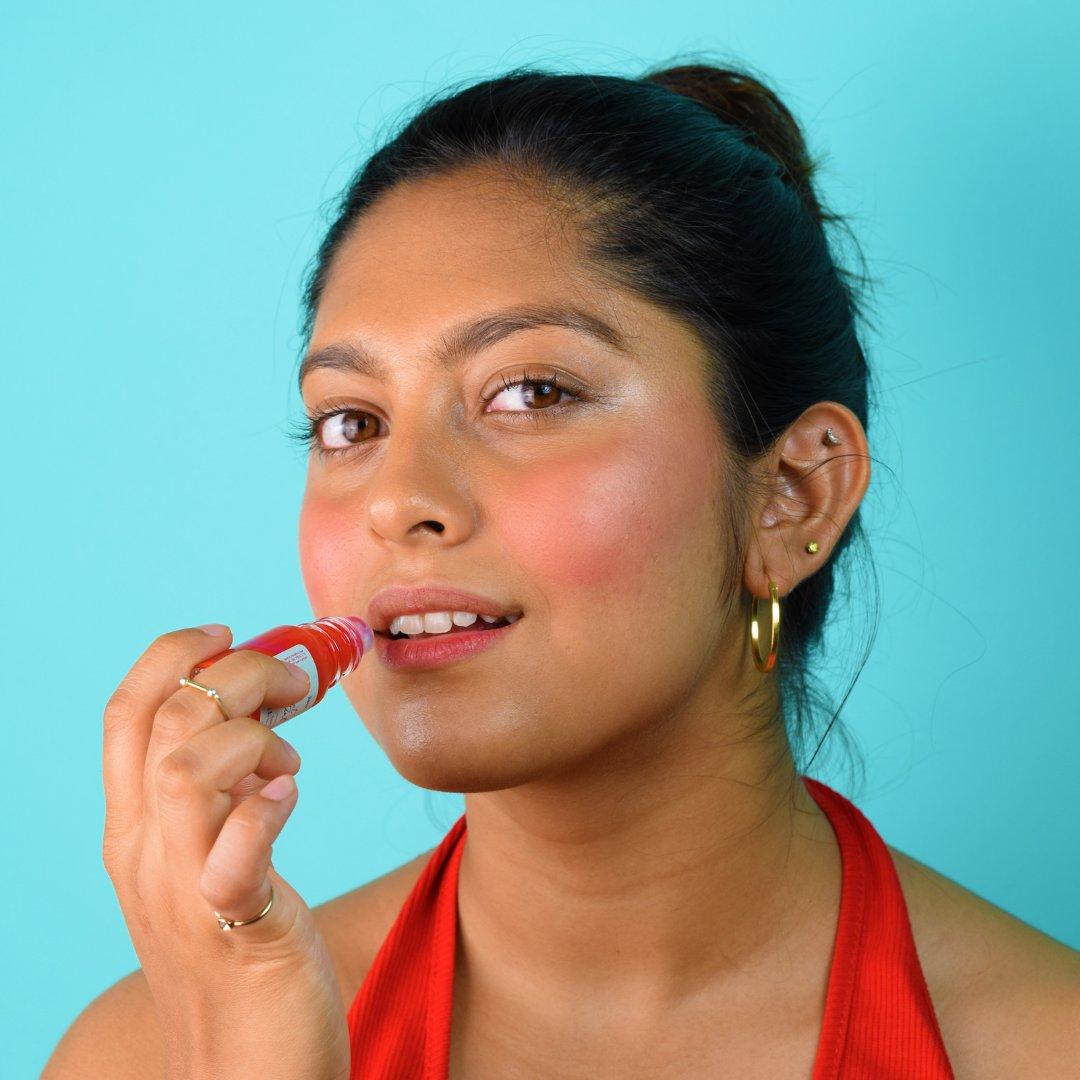 Image Credits - Ilana
Time to let her feel nurtured, it is important to gift the woman with something that will help her to discover her authentic self. Ilana offers non-toxic and non-adulterated products for all your self-care beauty sessions. The brand is no less than a child to its founders, where clients are more than just logistics.
Skincare Products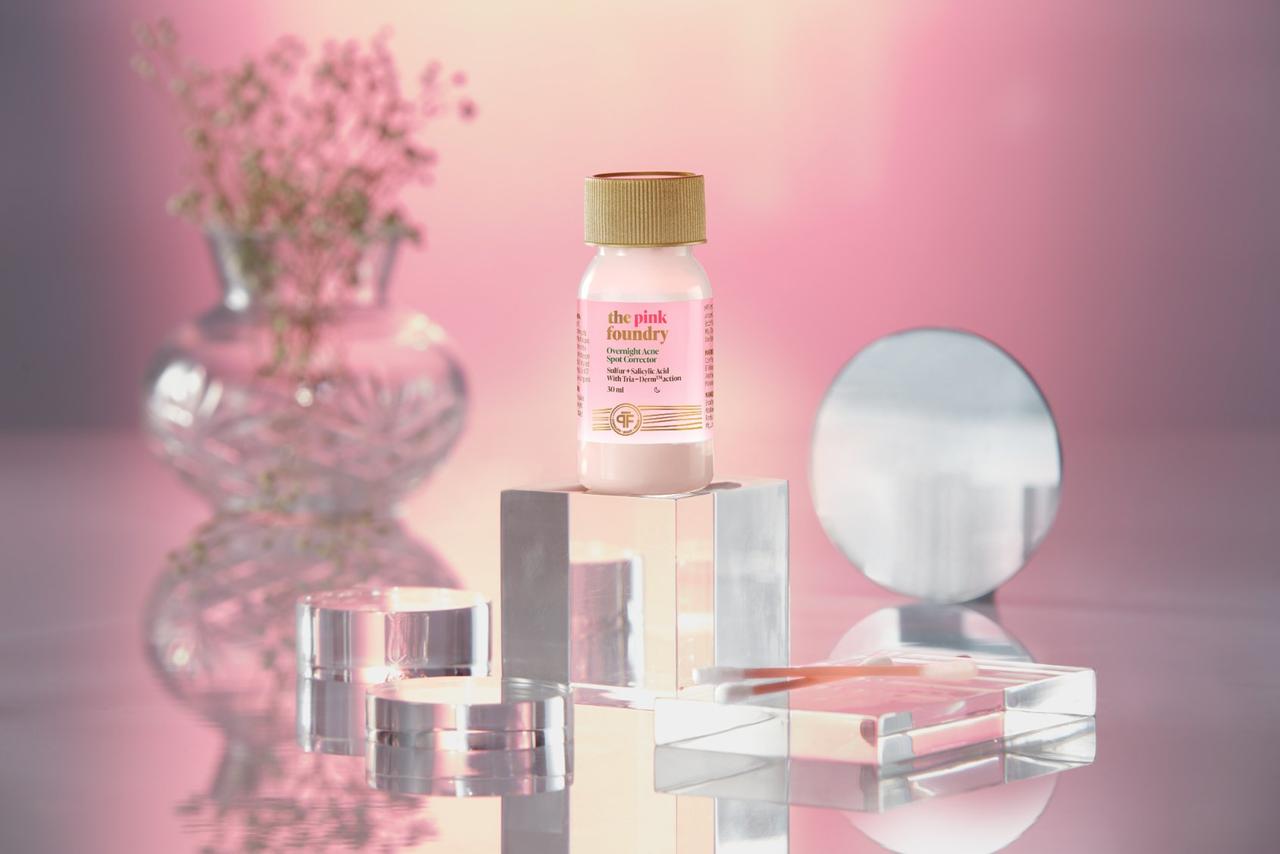 Image Credits - The Pink Foundry
With or without makeup, The Pink Foundry is here to protect the skin of your special woman. Exceptional skincare products backed by 23+ years of research in skincare science, The Pink Foundry is the ultimate way to show some self-love to your skin.

Overnight Oils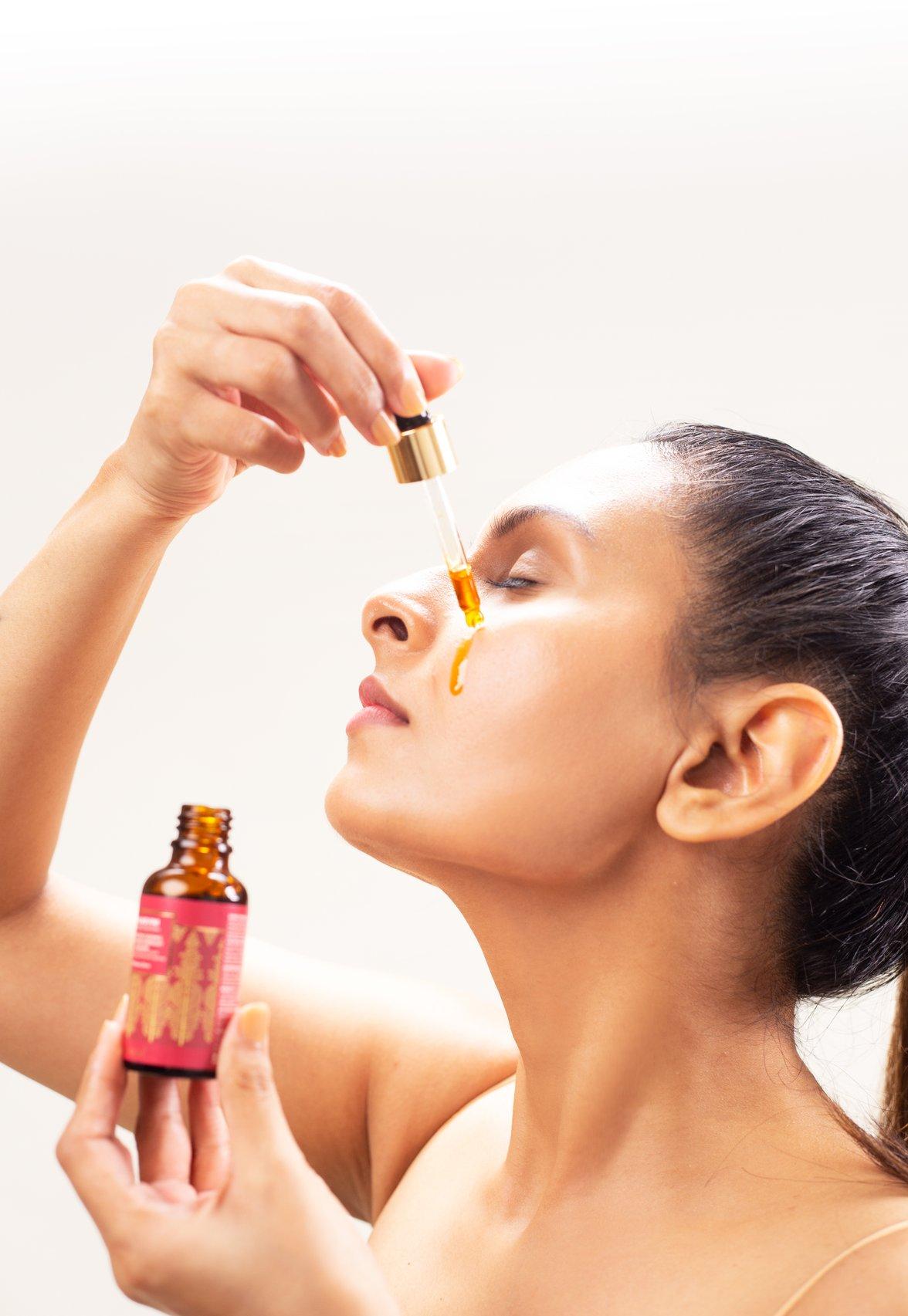 Image Credits - Manjasvini Overnight Glow Elixir
This product will be a perfect gifting option for all these women who forget to take care of themselves in all the hustle and bustle of life. Manjasini Overnight Glow Elixir is a pure concentrated formula with Manjishtha, Mahua, Lemon, and Liquorice. It is known for imparting a gold-like glowing complexion. The key ingredient of this oil is Manjishtha or Indian Madder which gives this amazing elixir its beautiful color. Manjistha is a powerful blood purifier, skin-clearing agent, brightening, and even-toning herb that fights acne, blemishes, pigmentation, and aging together.
Neem and Turmeric Bath Bar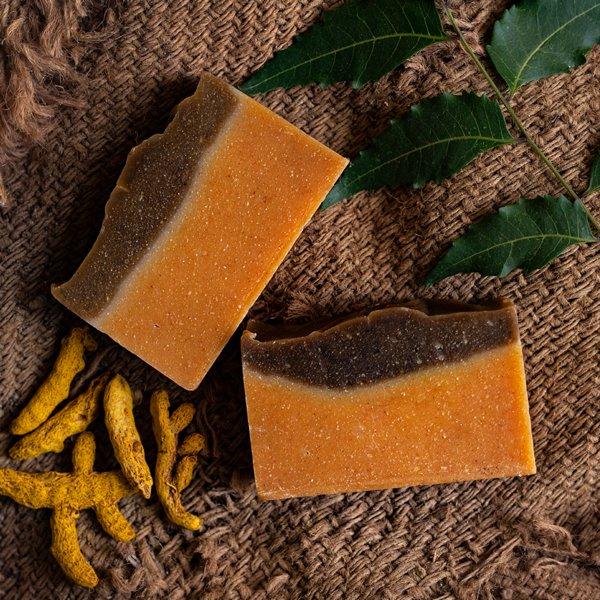 Image Credits - Deyga Organics
Women's Day is a day dedicated to all the women out there who work tirelessly and empower themselves. Neem & Turmeric Bath Bar helps in cleansing treatment for dull, damaged, and hyper-pigmented skin. Turmeric is a powerful antioxidant, antibacterial and anti-inflammatory agent that lightens skin tone, reduces pigmentation, and heals blemishes. Also contains a host of powerful Ayurvedic ingredients such as neem which are ideal for purifying the skin. So, grab this to see the smile on her face.
Treat Boxes
Image Credits - Rani Pink Gifts
Nothing like chocolates for the women of your life, especially when it comes packed with oodles of love and joy! Gift her our handcrafted Jhagmag Day Sweets and treats box and make it more special.
Aromatic Candles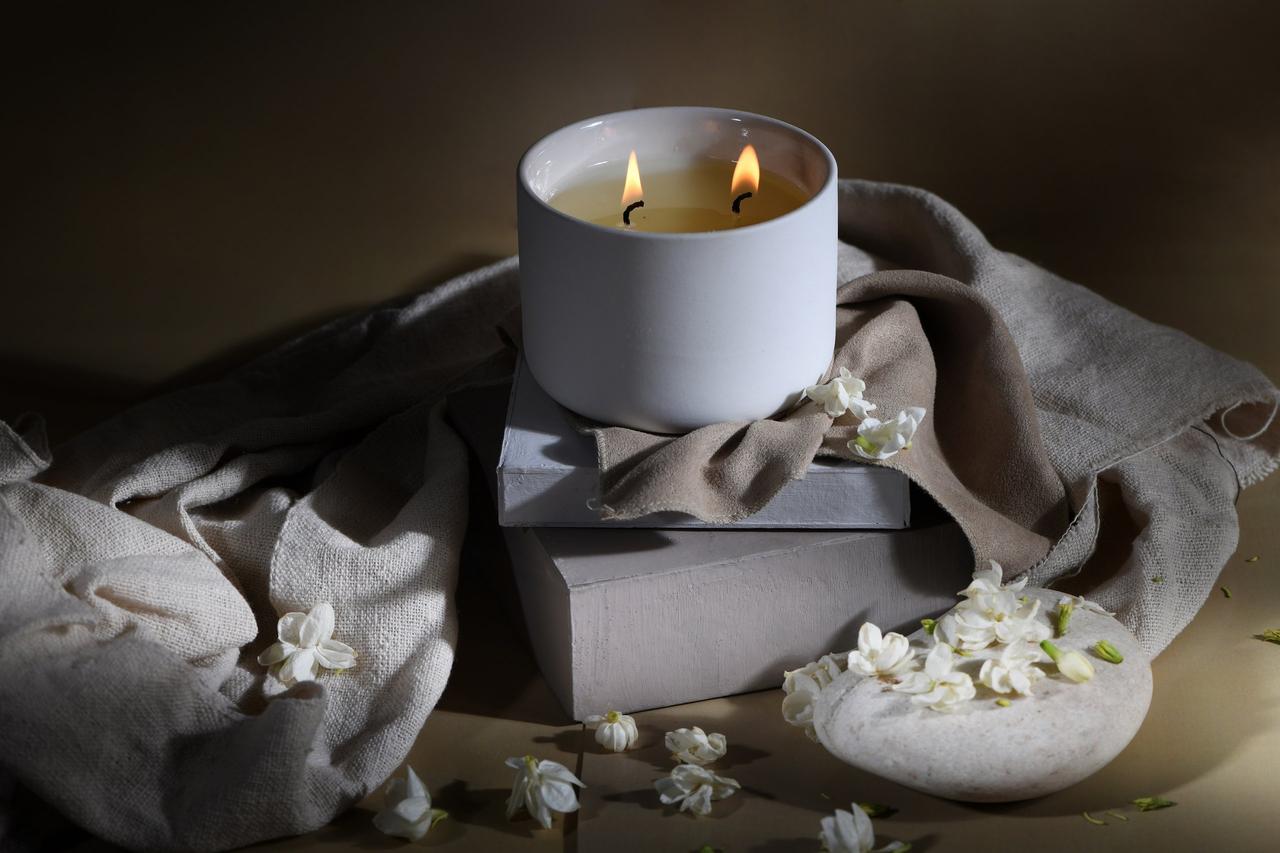 Image Credits - My Muse
This woman's day, let her indulge in romantic pleasures. Gift her this unique gift to fulfill all your passionate desires and to create your intimate experiences as wonderful as you could ever imagine them.
Quirky-Love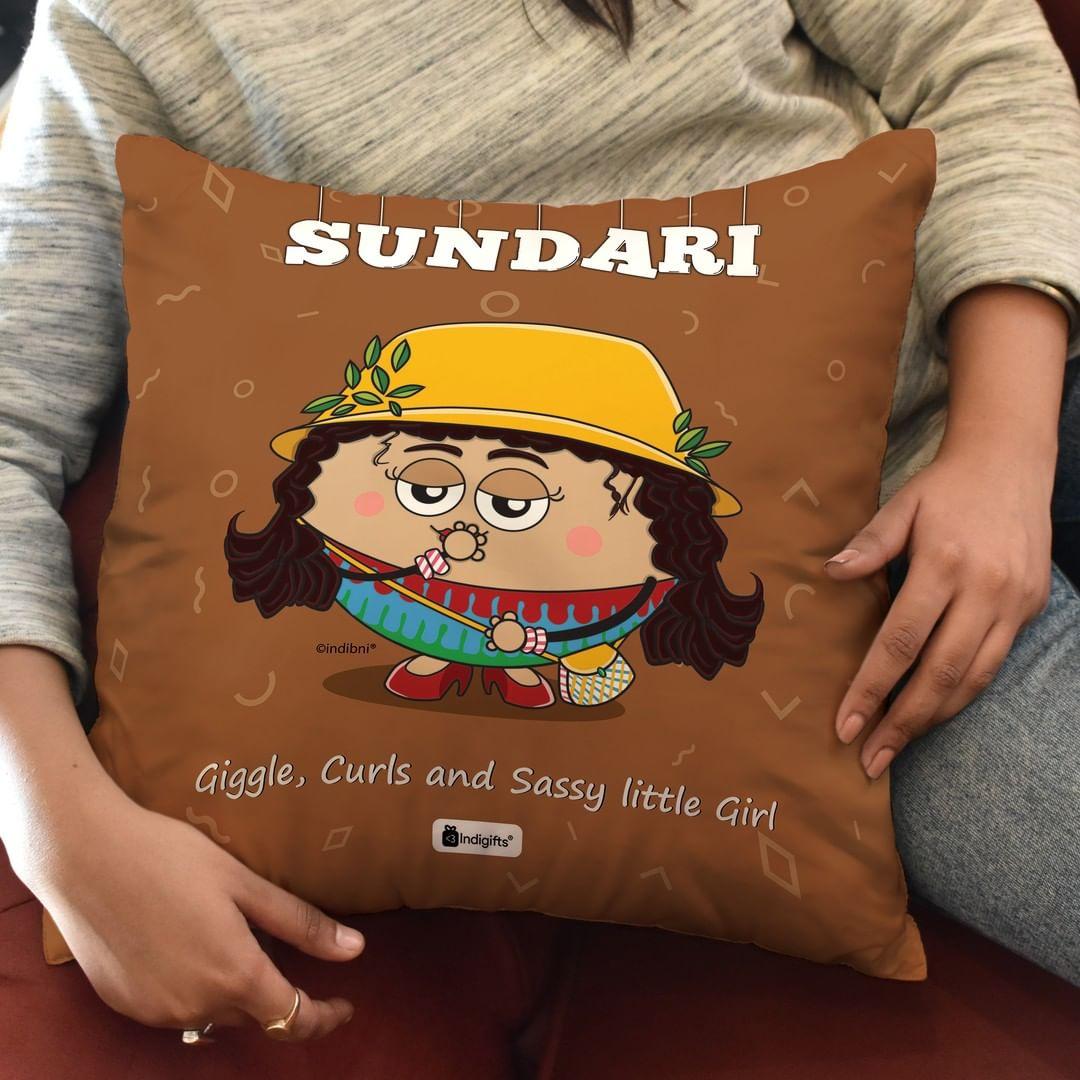 Image Credits - Indi Gifts
Let her giggle, and be amazed to see this quirky bed cushion. It is a light, comfortable, and quirkiest gift that can be given on this women's day to the love of your life.
Period Friendly Wallets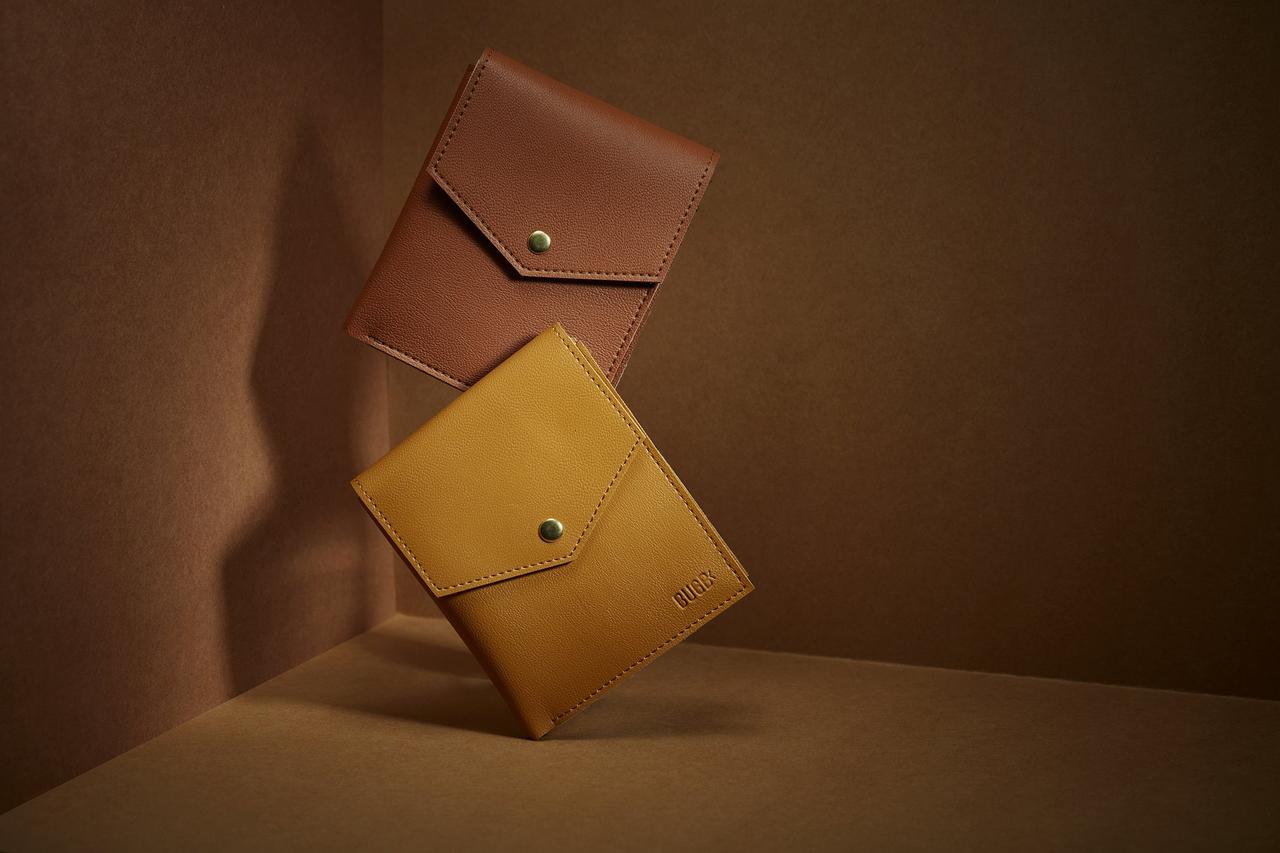 Image Credits - BugB
Every woman needs a secret pocket which she never talks about. A first-of-its-kind period-friendly wallet for women, that has a special pocket for sanitary pads. The compact wallet keeps the pads hidden and safe. And it does come in multiple colors and a special Croco edition. Gift her this happiness on Women's Day.
Self Care Love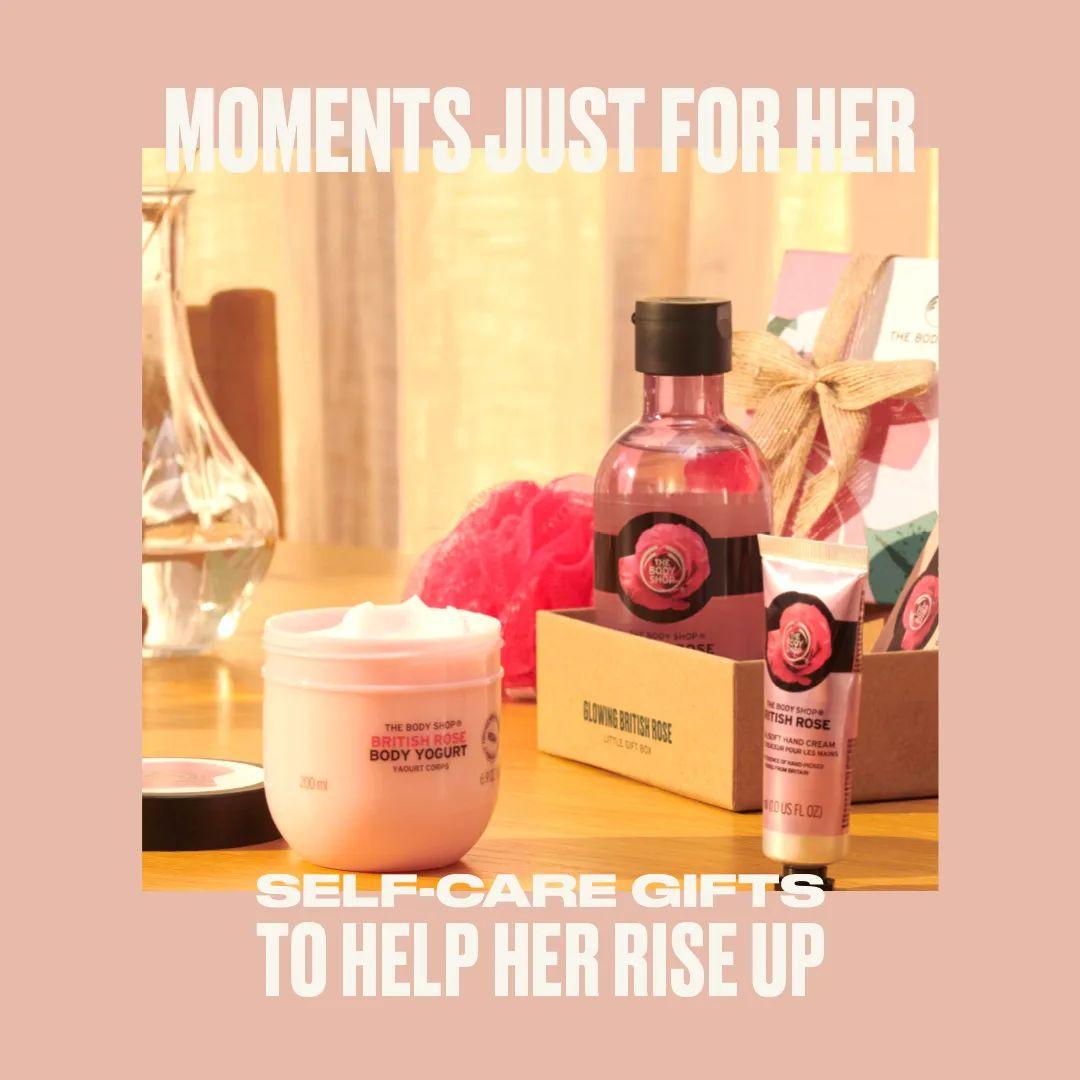 Image Credits - The Body Shop
Let nature's goodness pamper all the beautiful women in your life. Gift these beauty essentials to your favorite girl and see how much filled she will become with enthusiasm & invincible energy to rise & shine!
Do let us know what made her smile on this women's day in the comment box below!
Find Top Blogs -
Mehndi Design | Proposal Lines | Simple Finger Mehndi Design | Arabic Mehndi Design | Propose Day Quotes for Boyfriend | Wedding Anniversary Wishes for Sister | Tamil Wedding Calendar | Simple Mehndi Design | Pre Wedding Quotes | Engagement Anniversary Wishes | Funny Wedding Wishes for Bestfriend | Blouse Design | Rangoli Design | First Night Tips for Bride | Wedding Anniversary Wishes