Revisiting Memorable Sportsperson Weddings This National Sports Day
This National Sports Day, we're here with some of the most notable love stories & marriage ceremonies in the sports community for a beautiful jog down the memory lane. Read on to know more.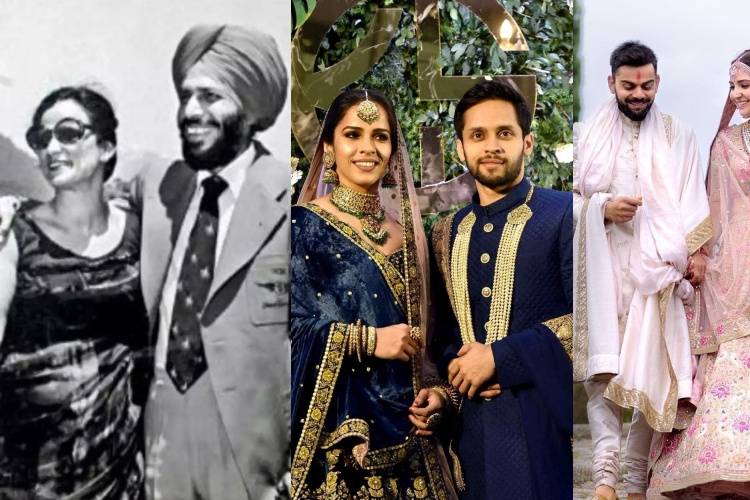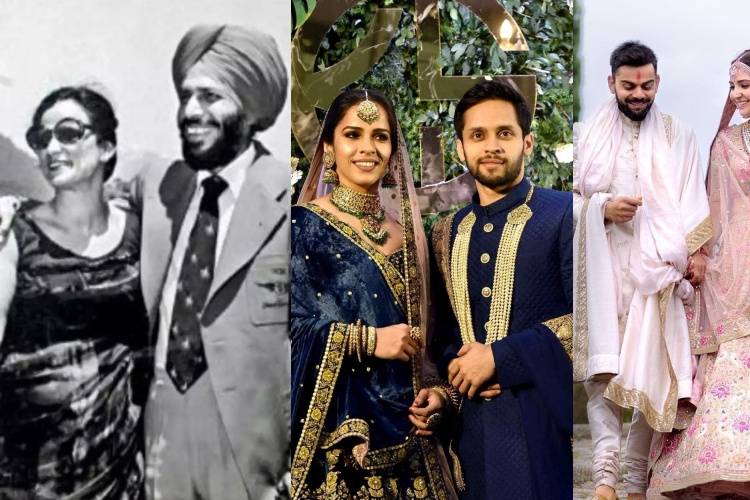 Image Courtesy: India Times (L), Saina Nehwal (Centre), Joseph Radhik (R)
Sports play a pivotal role in our nation and culture in general. India celebrates National Sports Day on the 29th of August as a day to honor the various different sports and national teams in the country. You must be wondering why 29th of August. Well, the 29th of August is the birth date of world-famous Indian hockey player Major Dhyan Chand Singh. He represented our country in the Olympics and won gold medals for three consecutive years. With a score of a total of 570 goals throughout his career between 1926 to 1949, the Major Dhyan Chand Award is the highest award of recognition in the sports and games industry in India and it is a lifetime achievement award. As another memorial for him, the country celebrates his birth anniversary as National Sports Day.
Now you must be wondering why are we going on and on about National Sports Day? With the national sports day around the corner, we wanted to celebrate the sports power couples who have celebrated their modest or marvelous weddings in the past few decades. While the general idea is that these sportsmen or sportswomen must always keep busy with training and competing for almost the whole of the year, you'll be thrilled to know that the Indian sporting community is a place where several love stories have brewed over the years and probably is still brewing!
Over the decades, we have witnessed some magnificent celebrity weddings in the sporting community, and here are some of the most memorable ones to recall on this special day.
Milkha Singh & Nirmal Saini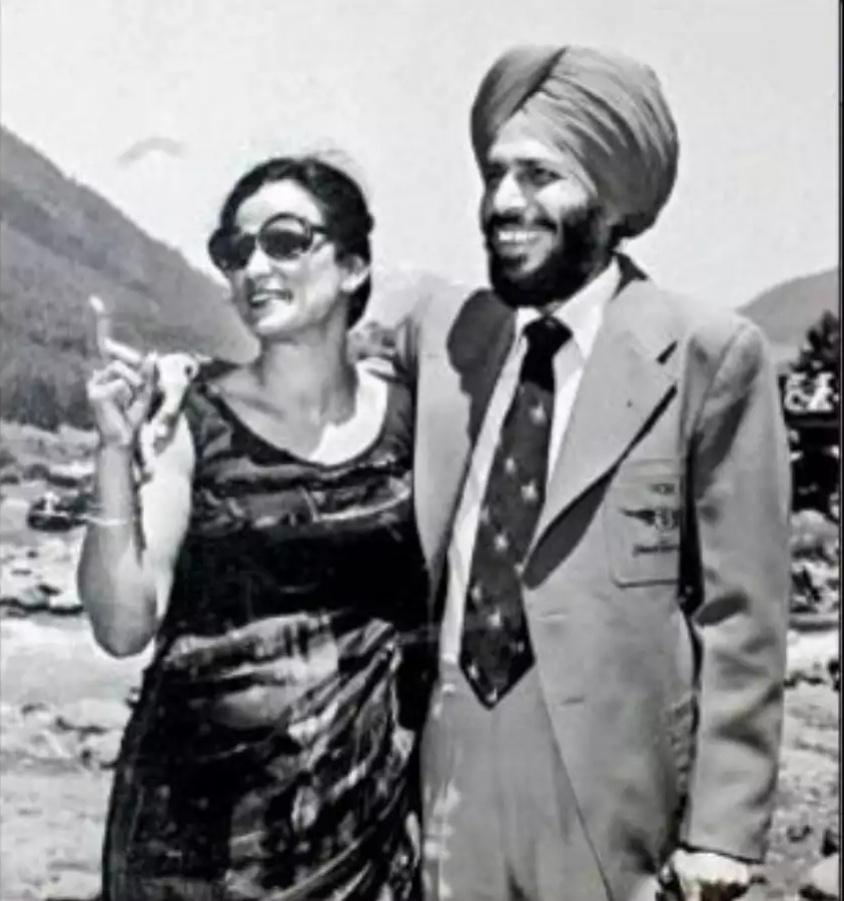 Image Courtesy: India Times
Known as the Flying Sikh for his phenomenal speed, Milkha Singh and Nirmal Saini had been married for 58 years - until death did them part. Theirs was a love marriage from times when there were no cell phones, emails, or social media apps. Their romance bloomed in the times of handwritten letters and landline phone calls. His autobiography speaks in detail of the love between him and his lady love who was the captain of the Indian Women's Hockey team.
Manjeet Kaur & Gurwinder Singh Chandi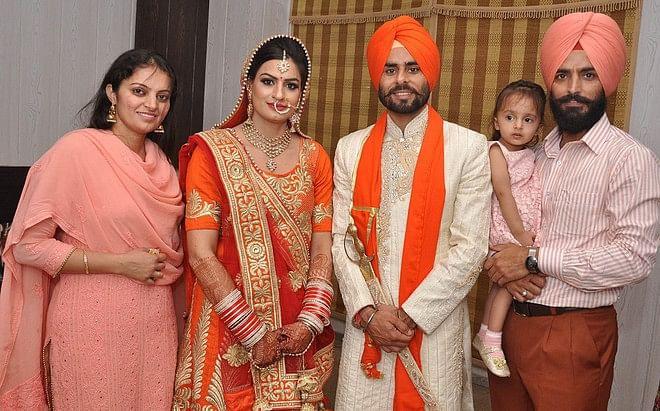 Image Courtesy: SportsKeeda
The headlines read "Olympians wed!" Yes, star runner Manjeet Kaur tied the knot with hockey player Gurwinder Singh Chandi back in 2015 in a beautiful wedding ceremony. Four generations of hockey players were in attendance when they got married in a traditional Sikh wedding ceremony.
Fun fact, the trend of sorts for Punjab's athletes in general and hockey players, in particular, is to get married among themselves - it's probably the mutual understanding and passion. You would have heard the sports power couple names like Rajpal Singh and Avneet Kaur Sidhu, or Olympian couples Gurmail Singh and Rajbir Kaur; and Surjit Singh and Chanchal Surjit Kaur and so on too!
Saina Nehwal & Parupalli Kashyap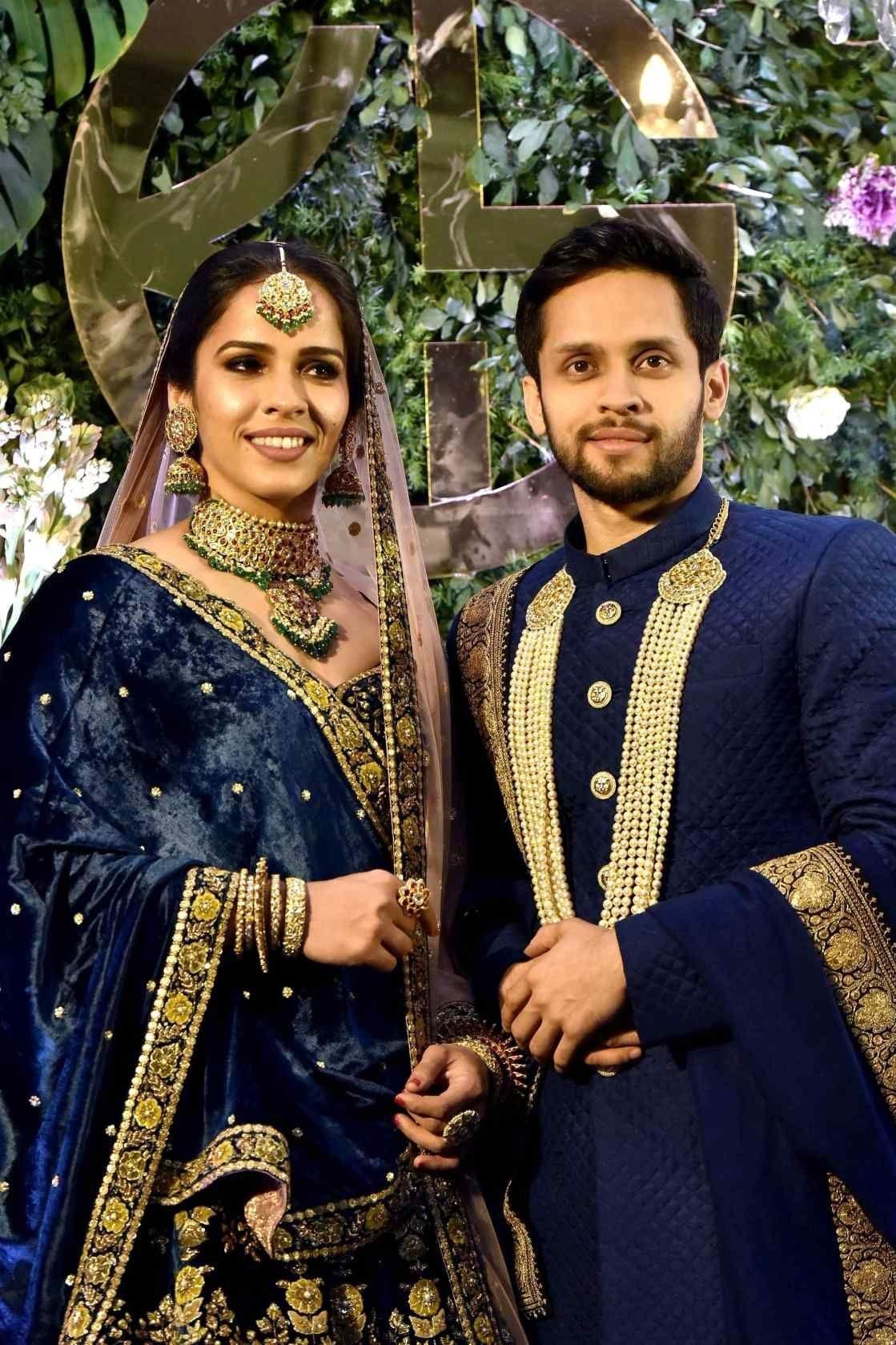 Image Courtesy: Saina Nehwal
India's badminton stars Saina Nehwal and Parupalli Kashyap dated for a long long time - a decade almost, and post the 2012 London Olympics the duo fell in deep love, and in 2018 they tied the knot in an intimate wedding ceremony in Hyderabad. The wedding took place at Saina's residence in Orion villas at Raidurgam in Cyberabad. PS, they met at a training camp in 1997 and began dating and growing as a couple - a fairytale!
Dinesh Karthik & Dipika Pallikal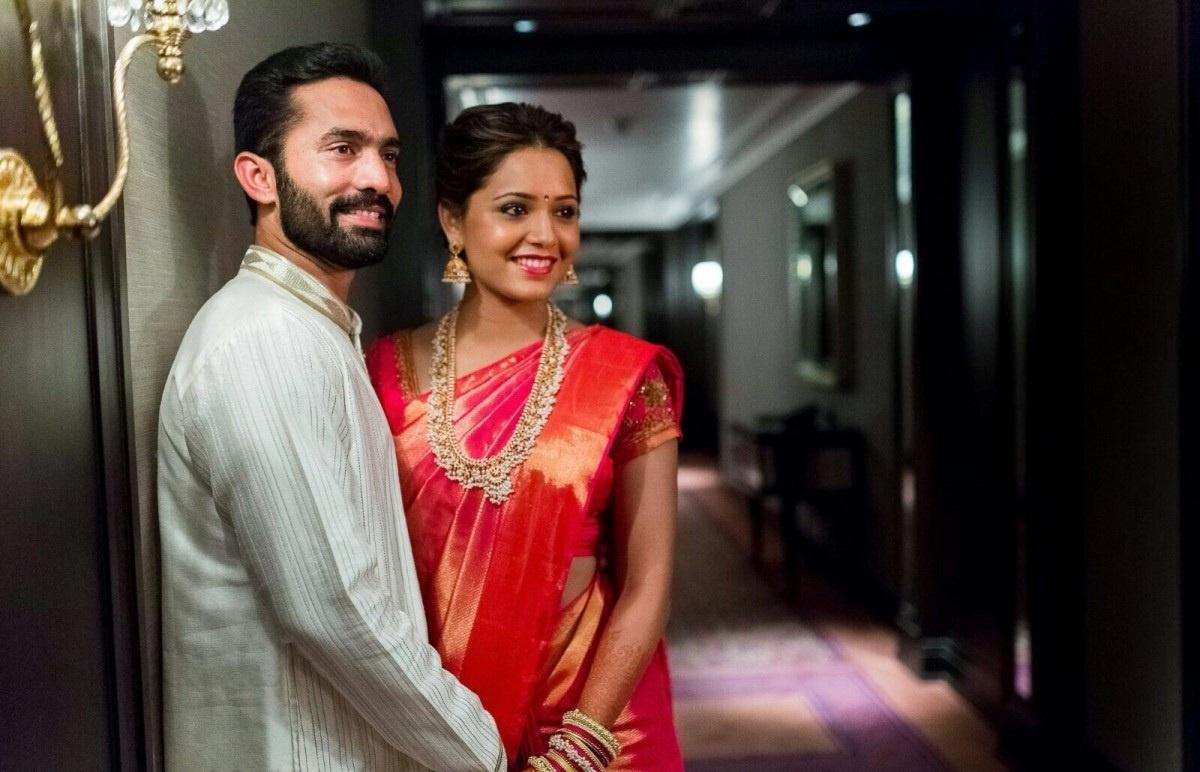 Image Courtesy: Rakesh Prakash
Ace cricketer Dinesh Karthik tied the knot with national-level squash player Dipika Pallikal in a breathtaking wedding ceremony. The Telugu-Naidu Hindu wedding ceremony. They also exchanged vows in an enchanting church wedding ceremony. Although it was a private and intimate affair for the two families, their photographs are still doing their fair share of rounds on the internet, and how!
Geeta Phogat & Pawan Kumar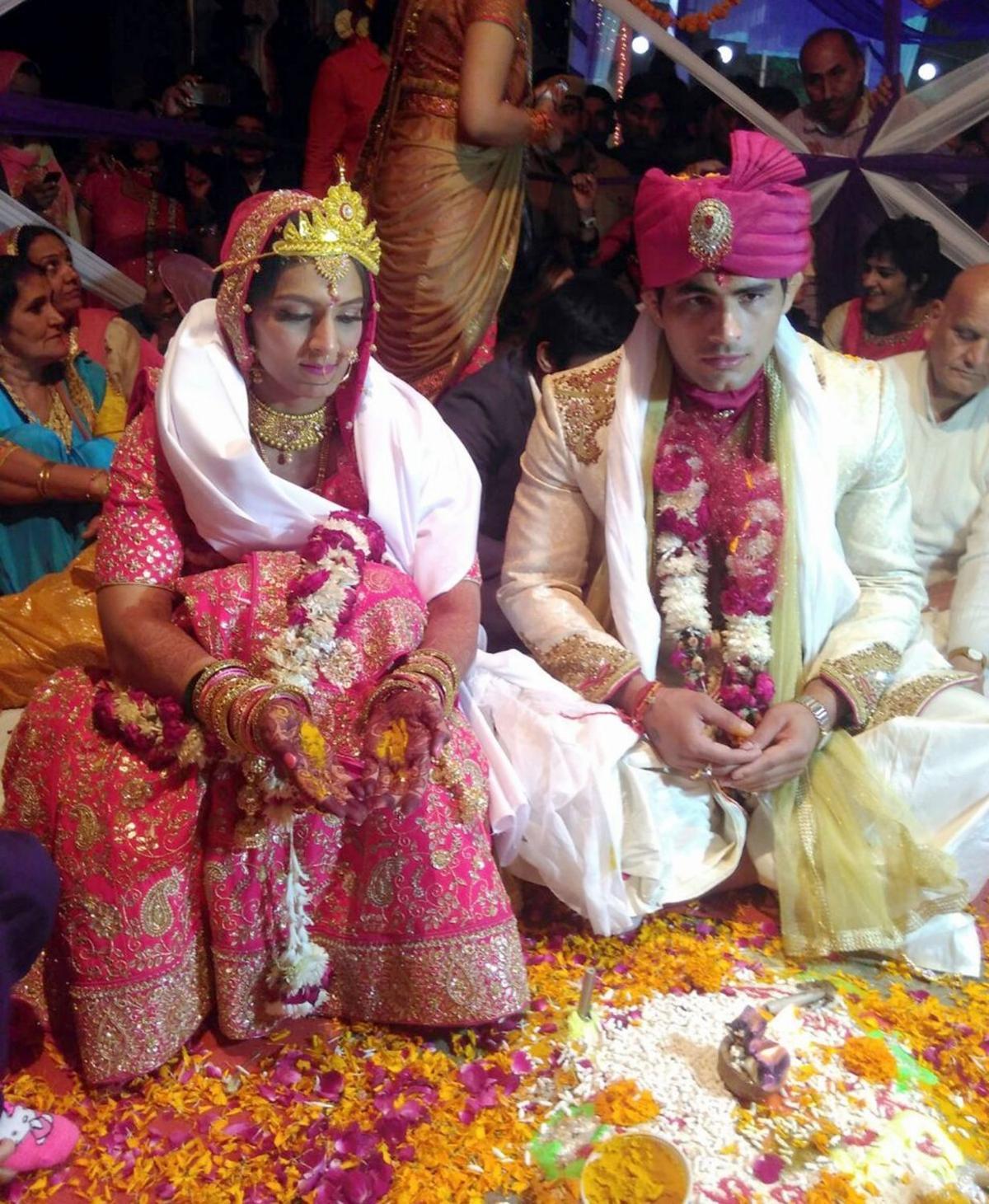 Image Courtesy: Times Now
What are Haryanvi winters famous for? Season of sports and season for weddings. On the winter of 2016, 20th November, Geeta Phogat, the world-famous wrestler tied the knot with beau Pawan Kumar in a traditional wedding in Bhiwani. Well, with more than 5000 guests attending the wedding with prominent politicians, wrestlers, actors, and more - this wedding was on the news for a whole lot of time. Geeta Phogat is a freestyle wrestler who won India's first-ever gold medal in wrestling at the Commonwealth Games in 2010 and the rest is history.
Sania Mirza & Shoaib Malik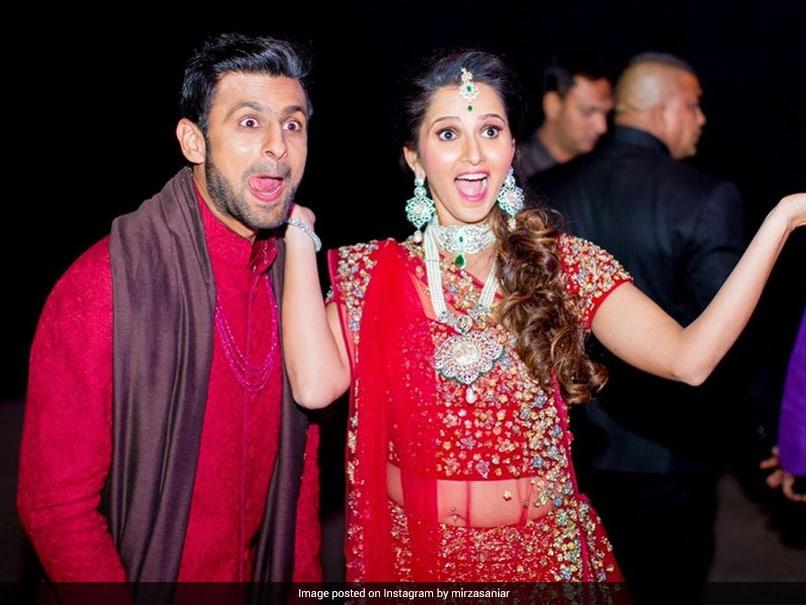 Image Courtesy: Sania Mirza
The dramatic story of the power couple who fell in love across the borders left us all wowed. Their love story sure melts hearts and at the same time is inspirational. When India's best tennis player Sania decided to tie the knot with Pakistan's ex cricket captain Shoaib Malik - the duo became the talk of the town in both nations. Their cross-border love story did tell many what they had to hear - love knows no boundaries! They tied the knot in an intimate wedding ceremony in 2010 and we still love how the couple has stuck to each other through thick and thin.
Apart from these sports-duos who have written and re-written the history of sports for India, there are many more power-couples in the sports community who have been a huge part in carving the future of sports in India and an inspiration to many. We strongly believe that the similar mindset and shared passion to bring glory to the nation through their sport is what works like magic and sets them apart from other couples.
However, we have also witnessed magnificent weddings of people from the sports community with someone from a completely different industry! Here are some names that stirred the crowd with their wedding news.
Mansoor Ali Khan Pataudi & Sharmila Tagore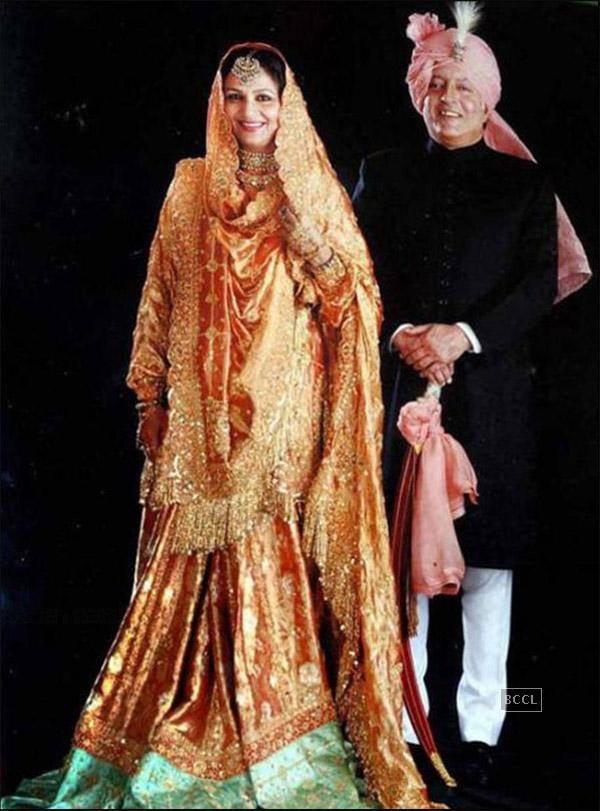 Image Courtesy: BCCL
One of the firsts of its kind, this cricket-actress duo was a piece of raging news. Sharmila Tagore is a famous actress and a darling of her times who married Mansoor Ali Khan Pataudi was an ace cricketer and from a completely different profession altogether. In an interview, Sharmila Tagore was asked about her choice of picking a cricket as her husband over the many handsome actors who she worked with in the same profession. To this, the evergreen actress replied that it was his 'sense of humor' that won her heart and she knew that he would never "hurt me on purpose." The royal couple has kept the legacy alive and is an inspiration for many.
Also Read: Inside Jasprit Bumrah and Sanjana Ganesan's Wedding
Yuvraj Singh & Hazel Keech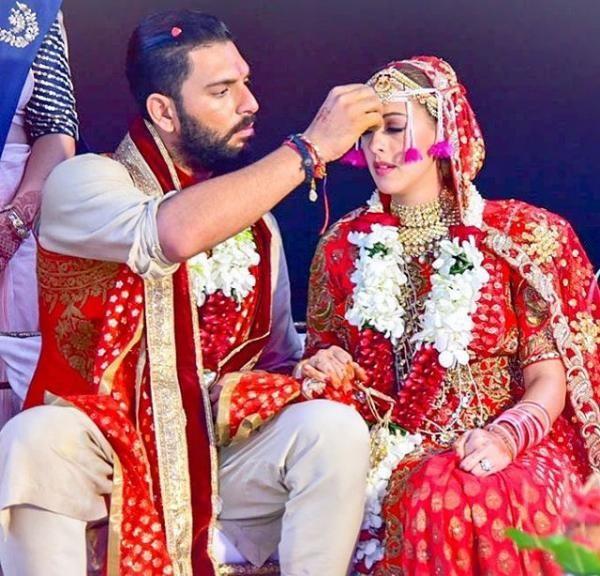 Image Courtesy: Pinterest
In a serene Anand Karaj ceremony, one of the Indian cricket team's best all-rounders Yuvraj Singh tied the knot with the love of his love actress Hazel Keech. After their Sikh wedding in Chandigarh and their Hindu wedding in Goa - their glamourous reception in Delhi was a hoot!
Virat Kohli & Anushka Sharma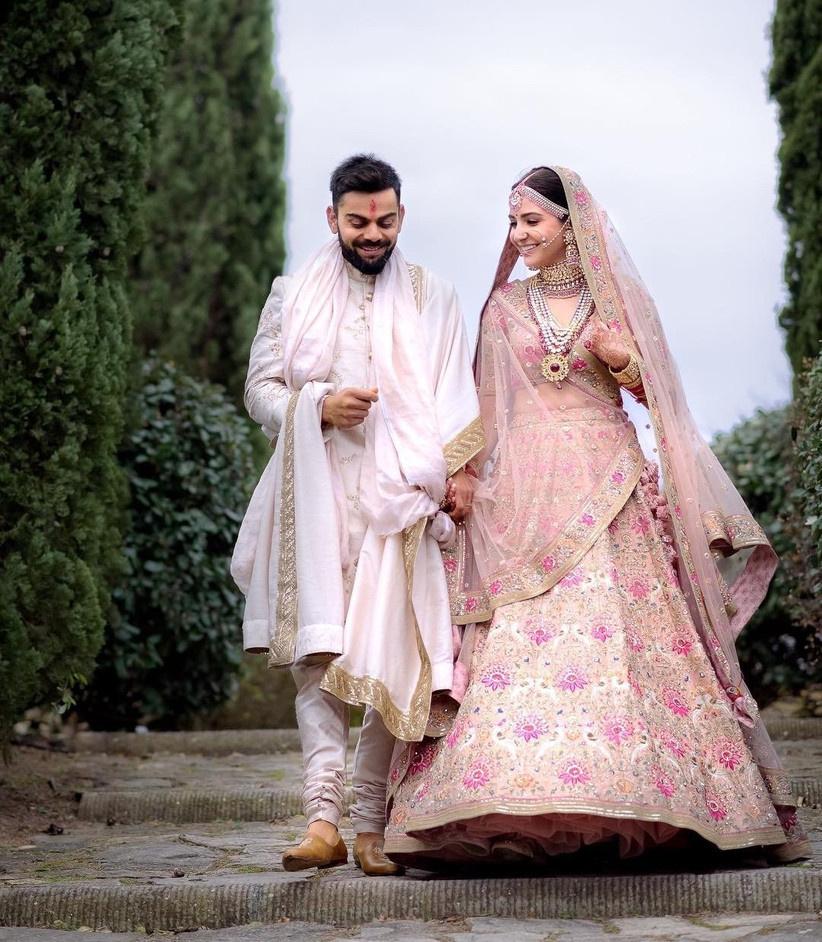 Image Courtesy: Joseph Radhik
Virat Kohli and Anushka Sharma's wedding ceremony was without a doubt one of the most outstanding celebrity weddings of all time. Despite keeping it super private and planning an intimate wedding ceremony - their picture broke the internet. The Skip and his beautiful missus were seen flaunting Sabyasachi ensembles in pastel colors in a private wedding ceremony in Tuscany. Without a doubt, they were the heralds of pastel lehenga and pastel sherwani and of course day weddings for many!
Also Read: 5 Steal-Worthy Ideas from the Virushka Wedding to Glam up Your Own
Yuzvendra Chahal & Dhanashree Verma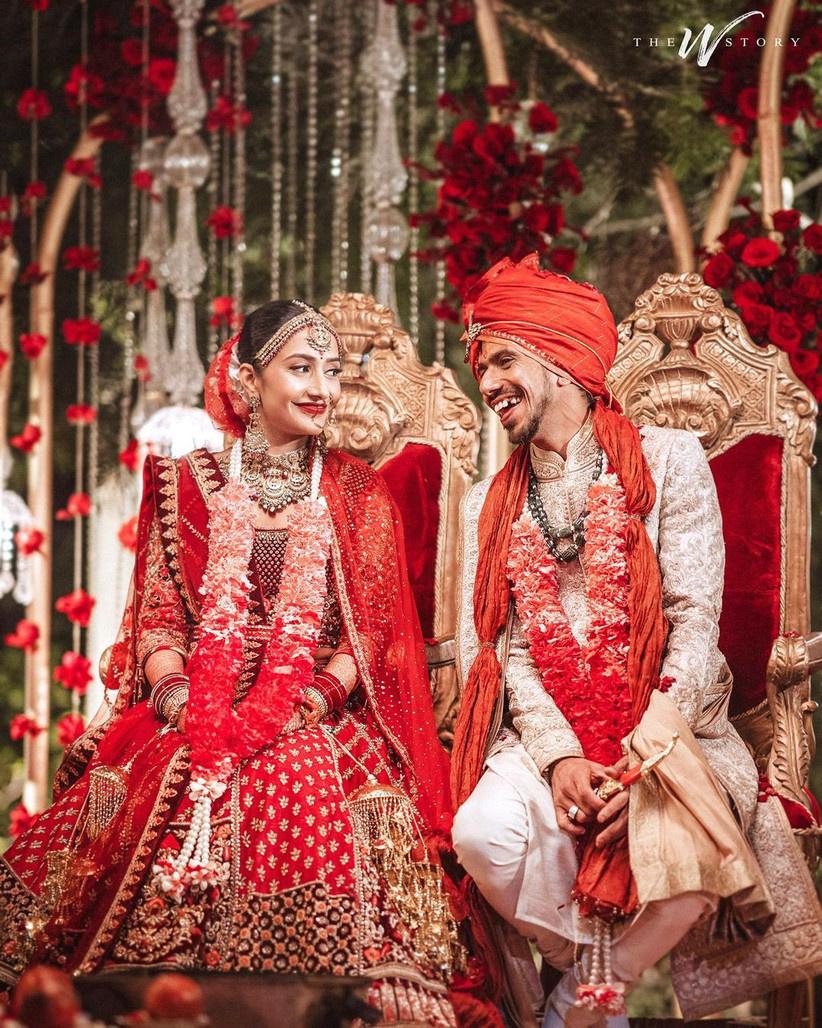 The most recent notable wedding in the world of sports was that of Yuzy Chahal. The Indian cricketer Yuzvendra Chahal tied the knot with Dhanashree Verma in an intimate ceremony after having met her as his dance trainer during the lockdown. The duo is one of the most happening celebrity couples out there right now and we always love it when cricket meets dance!
Also Read: Indian Cricketer Yuzvendra Chahal & Choreographer Dhanashree Verma Tie The Knot
While the stars of the sports community tie the knot with their beloved from the sports community itself or another industry entirely.
Do you have any other sports star weddings that you would want to see on this list? Let us know in the comments below!