25 + Mandala Mehndi Designs For Every Type of Bride
Here is a list of mandala mehndi designs for your reference. Do keep a check for all upcoming occasions and festivals.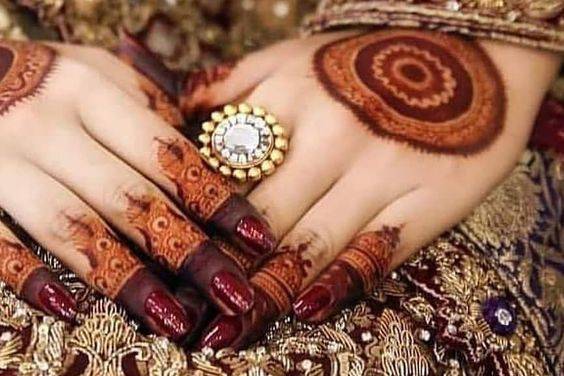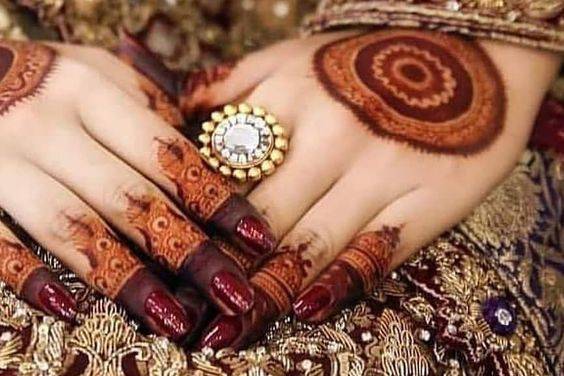 Image Credits - Pinterest
In an age fueled by classy and dainty designs - some old souls would like to be subdued in traditional patterns. Yes, we have a plethora of traditional designs for those brides who are searching for mehndi designs that are traditional yet blended with modern ethos-the Mandala Mehndi Designs!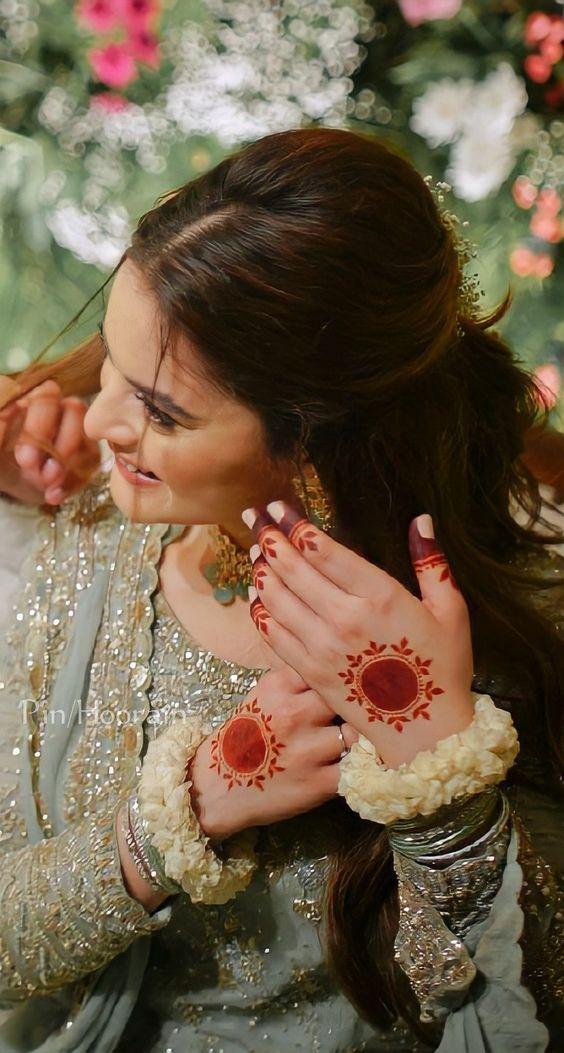 Image Credits - Hoorain Noor
The Mandala Mehndi Designs will satisfy the hearts of those who cling to traditional mehndi designs. Take a look at these gorgeous mandala Mehendi designs, and screenshot the ones that capture your attention.

Enthralling Mandala Mehndi Designs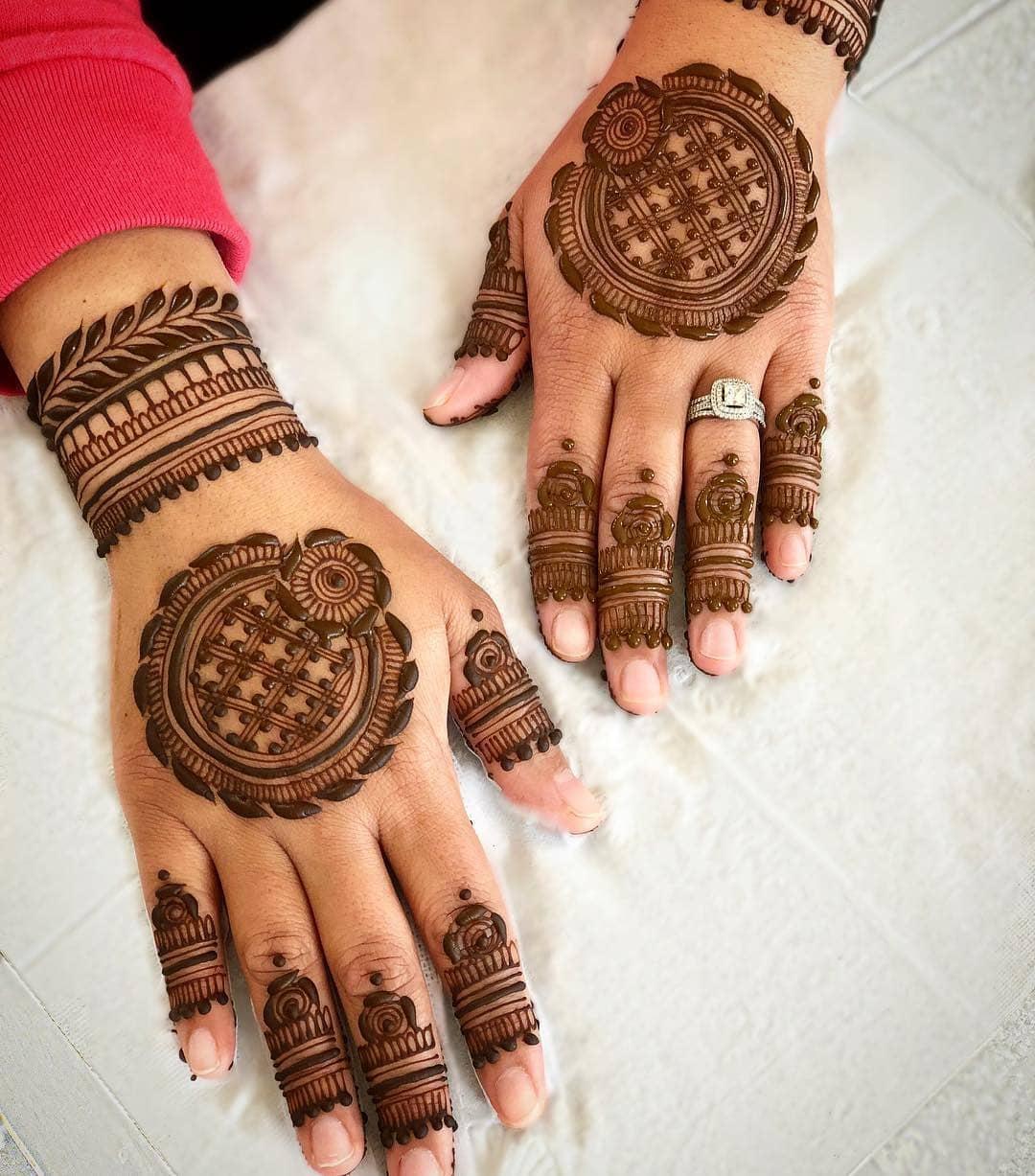 Image Credits - Henna Inspo's Instagram Page
Here are some round mehndi designs or Tikki simple mehndi designs to take inspiration from! The finesse of these Mandala Mehndi designs is here to enthrall you.
Bangles Mandala Mehndi Design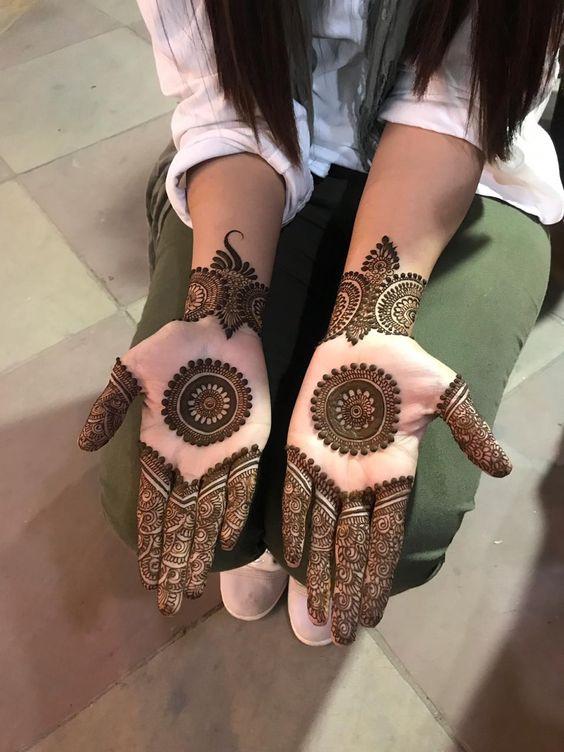 Image Credits - Pinterest
If you are looking for something that would replace your bangles, this is nothing like this mandala mehndi design. A perfect design for all the pre-wedding functions.
Chained Mandala Mehndi Design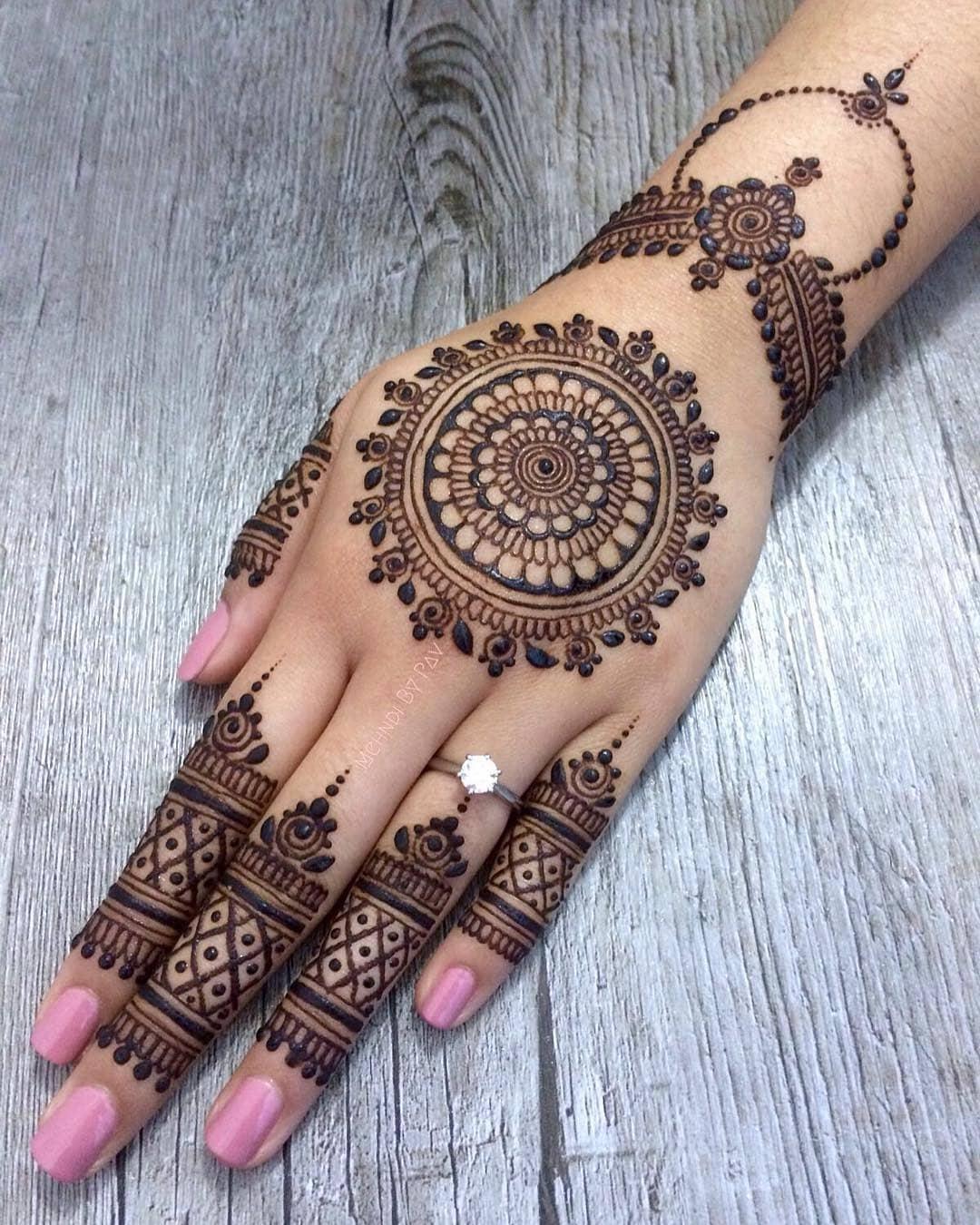 Image Credits - Henna by Pav
Mandalas are a big hit amongst our brides, as well as their mothers and main ladies. Constellations of concentric circles, often accompanied by florals & booties, offer a pattern so pleasing it is hard not to try it. Every bride would cherish and want to incorporate it into their mehndi designs.
Floral Mandala Mehndi Design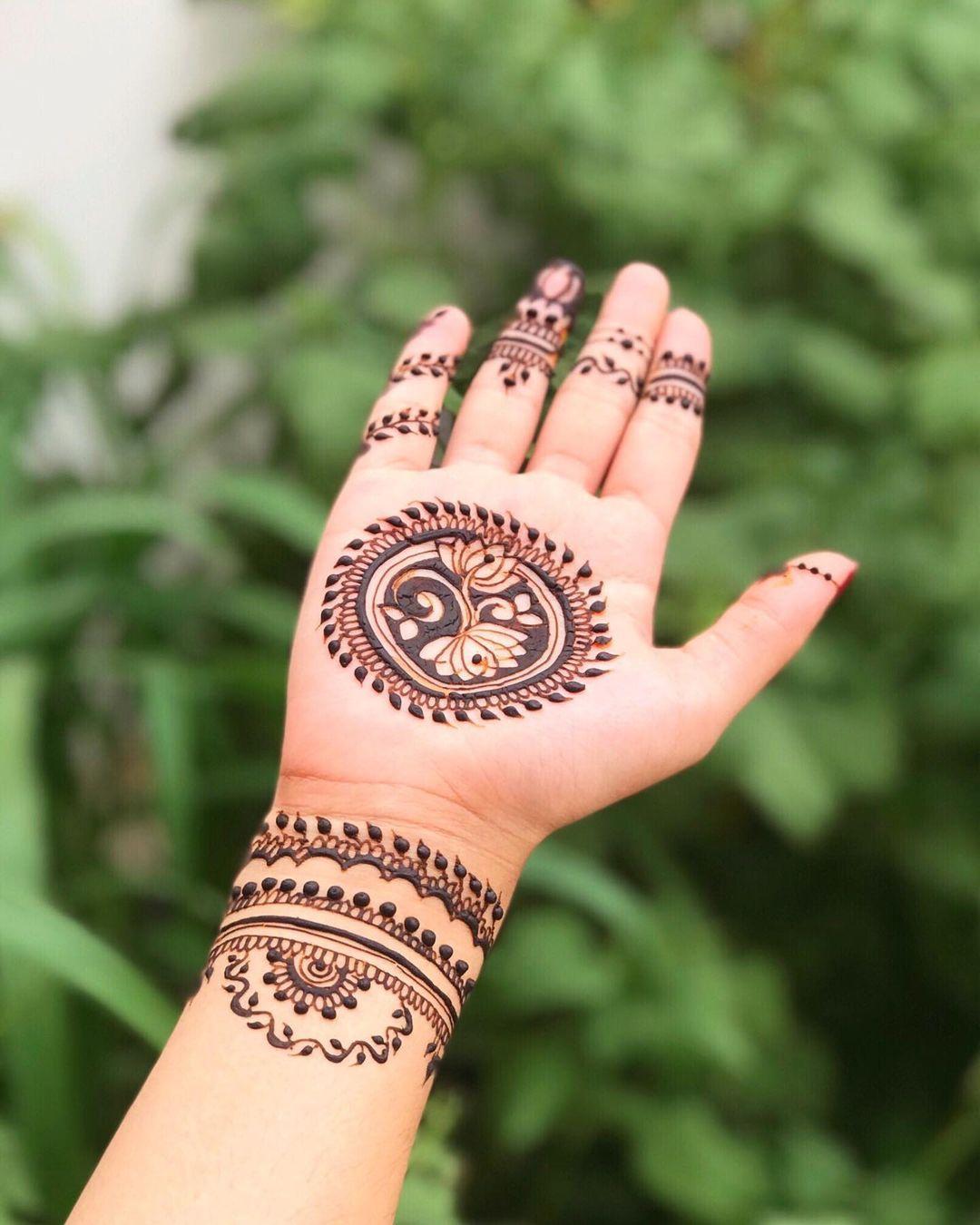 Image Credits - Sara's Mehndi
These kinds of Round Mehndi designs generally comprise a magnificent flowery and leafy trail that flows from the index finger/round base to the wrist and beyond.
Read More - 50+ Simple Finger Mehndi Designs for Front & Back 2021, Finger Henna Ideas
Arabic Mandala Mehndi Design For Hands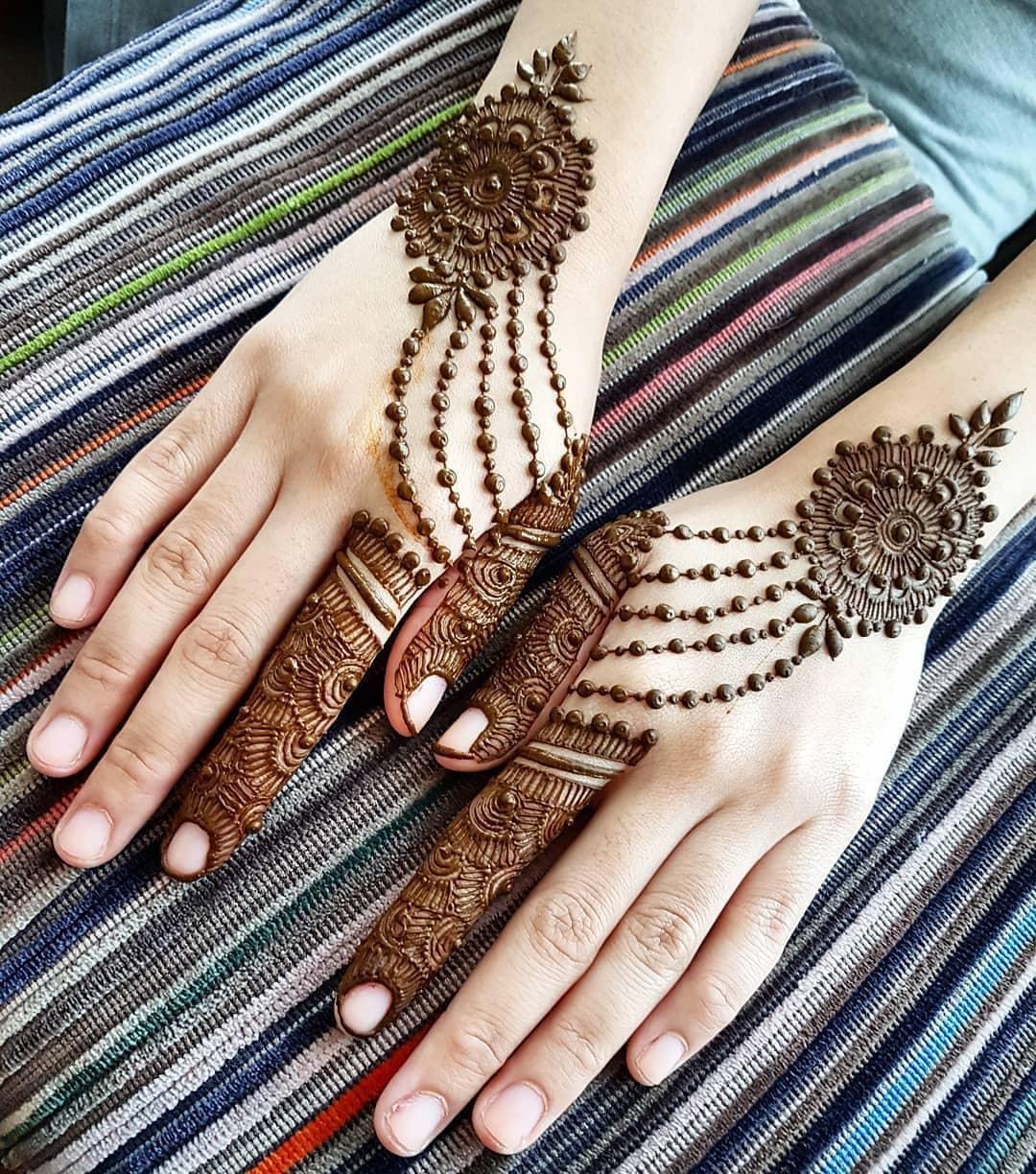 Image Credits - Henna Inspo's
Lotus Mandala Mehndi Design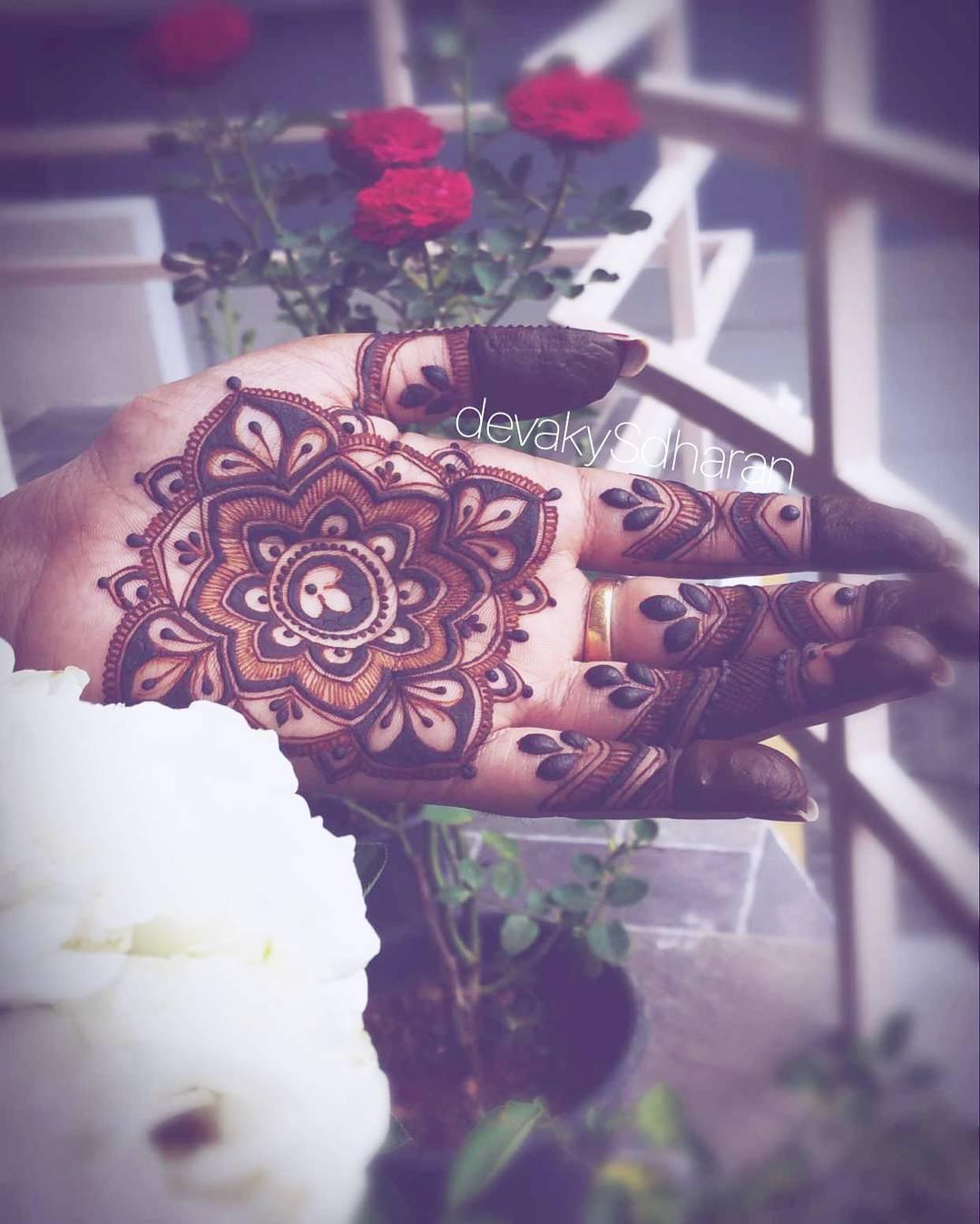 Image Credits - Devaky S Dharan
We certainly can make many different mandalas in one Round Mehndi Design! Who says that there can only be one Mandala! While some Mandala Mehndi Designs or round mehndi have short and beautiful leafy patterns, others are adjoined to intricate patterns covering the palms of your hands. The Arabic Round Mehndi Designs or circle mehndi look distinctive.
Backhand Mandala Mehndi Design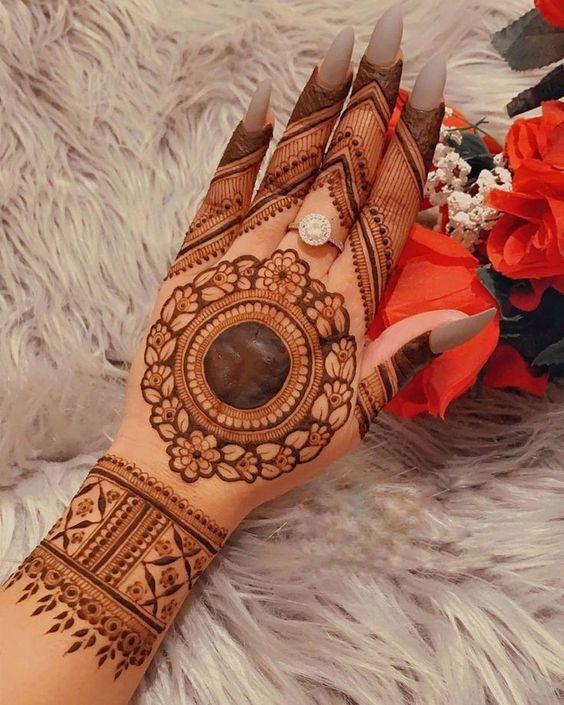 Image Credits - Pinterest
The Round Mehndi designs usually consist of magnificently beautiful flowery and leafy designs that cover the index finger/round base, the wrist, and beyond. With its nature-inspired theme, this design looks spirited and feminine. The front finger is done in a classic pattern. The bewitching easy round design features stunning floral patterns.
Also Read - 150+ Best Bridal Mehndi Designs for Full Hands
Simple Mandala Mehndi Design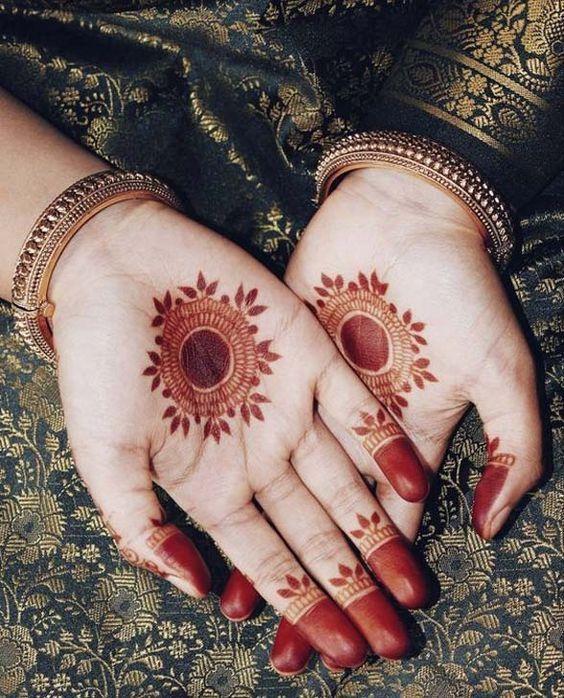 Image Credits - Pinterest
A perfect design, if you are gearing up for a small ceremony or an evening soiree! The second design has a class elaborated pattern that is extended from the chain-link pattern.
Peacock Mandala Mehndi Design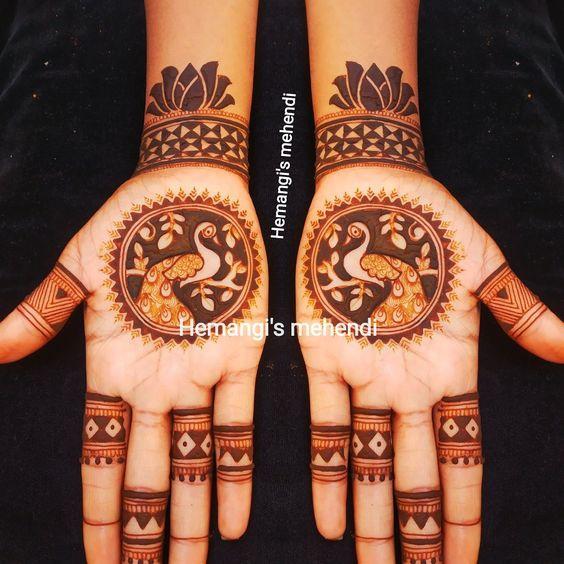 Image Credits - Hemangis's Mehendi
Peacocks exhibit grandeur, opulence, and varied shades of beauty. The elegance of the peacock in the mehndi design is always electrifying. This mandala mehndi design is perfect for simple brides and bridesmaids.
Backhand Mandala Mehndi Design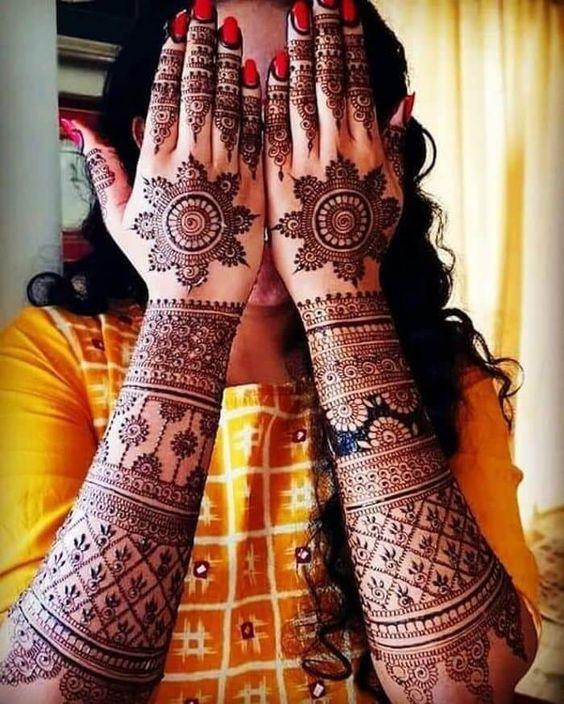 Image Credits - Pinterest
These designs are for the brides who adore mandala designs but are allured towards full heavy mehndi designs. A typical bridal mehndi design is a must for a traditional bride!
Do let us know which mandala mehndi design you chose out of the above.
Find Top Blogs -
Mehndi Design | Proposal Lines | Simple Finger Mehndi Design | Arabic Mehndi Design | Propose Day Quotes for Boyfriend | Wedding Anniversary Wishes for Sister | Tamil Wedding Calendar | Simple Mehndi Design | Pre Wedding Quotes | Engagement Anniversary Wishes | Funny Wedding Wishes for Bestfriend | Blouse Design | Rangoli Design | First Night Tips for Bride | Wedding Anniversary Wishes