12 Wedding Movies Every Bride Must Watch Before the D-day
Is your wedding day just around the corner & you need something to calm the jitters? These wedding movies are just what you need!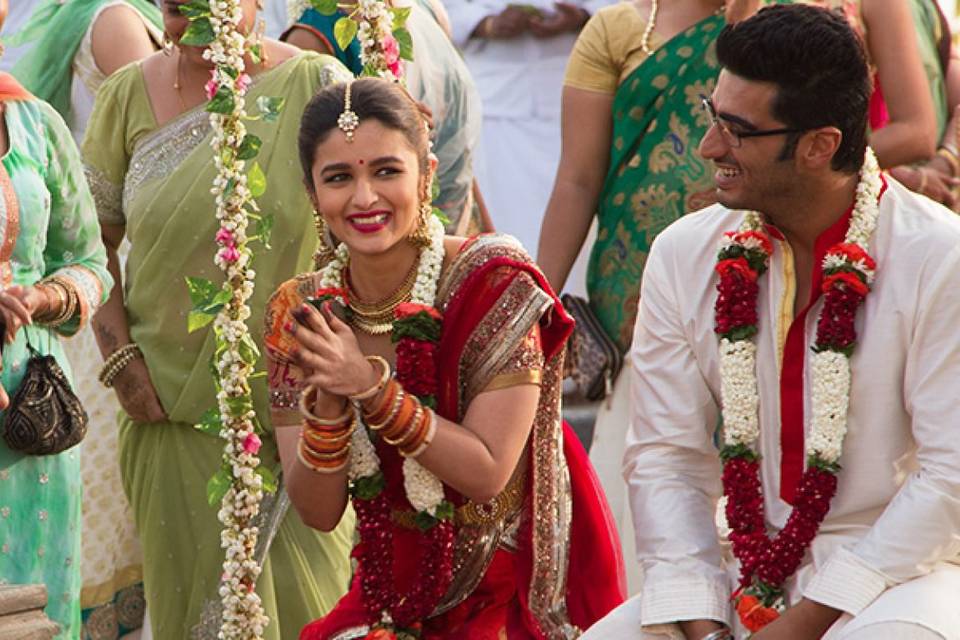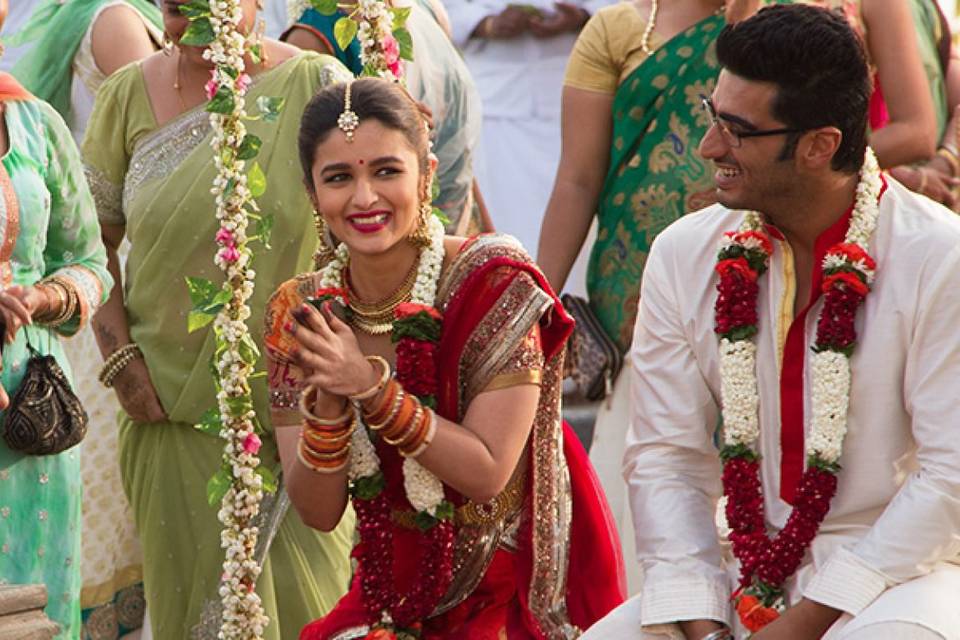 Image Courtesy: ScoopWhoop
If your D-Day is just around the corner and you are starting to feel the jitters, then we have a perfect remedy to calm your nerves - wedding movies! Nope, do not underestimate the superb effect of this simple yet sure-shot way to make any kind of wedding-related stress go away! Being true blue desis, there is one thing we know for sure… There is nothing better than indulging in a little Bollywood/Hollywood drama to get in the groove and be the kickass bride that you are destined to be!
So, what are we waiting for? Here is a list of 7 awesome wedding movies - classics in their own sweet way, that will make you smile, laugh, cry and experience all the emotions that are synonymous with being a bride. Are you ready for this? Let's go!
Recommended Bollywood Wedding Movies
Bollywood has always been a source of inspiration for weddings. Be it opulent decor, stunning outfits, dance, entertainment, drama or never ending ceremonies. It is a perfect combination of something that we absolutely love - Hindi film industry and the great Indian weddings. When these two are combined, it creates something so dramatically beautiful that you cannot wait to get married.
Confused which Bollywood wedding movies to choose? Worry not, we have listed the best ones here.
Band Baaja Baaraat

Image Credits - Yash Raj Films
This colourful and peppy film starring Ranveer Singh and Anushka Sharma breathes weddings, as is clearly suggested by its name. Not only does it show multiple weddings in their true elements, but also the planning and effort that goes into making a wedding the most special day of a bride's life. Band Baaja Baaraat has a certain feel-good quality that will get to you every time and leave you feeling elated, no matter what. Therefore, one of the best wedding movies EVER!
Ye Jawaani Hai Deewani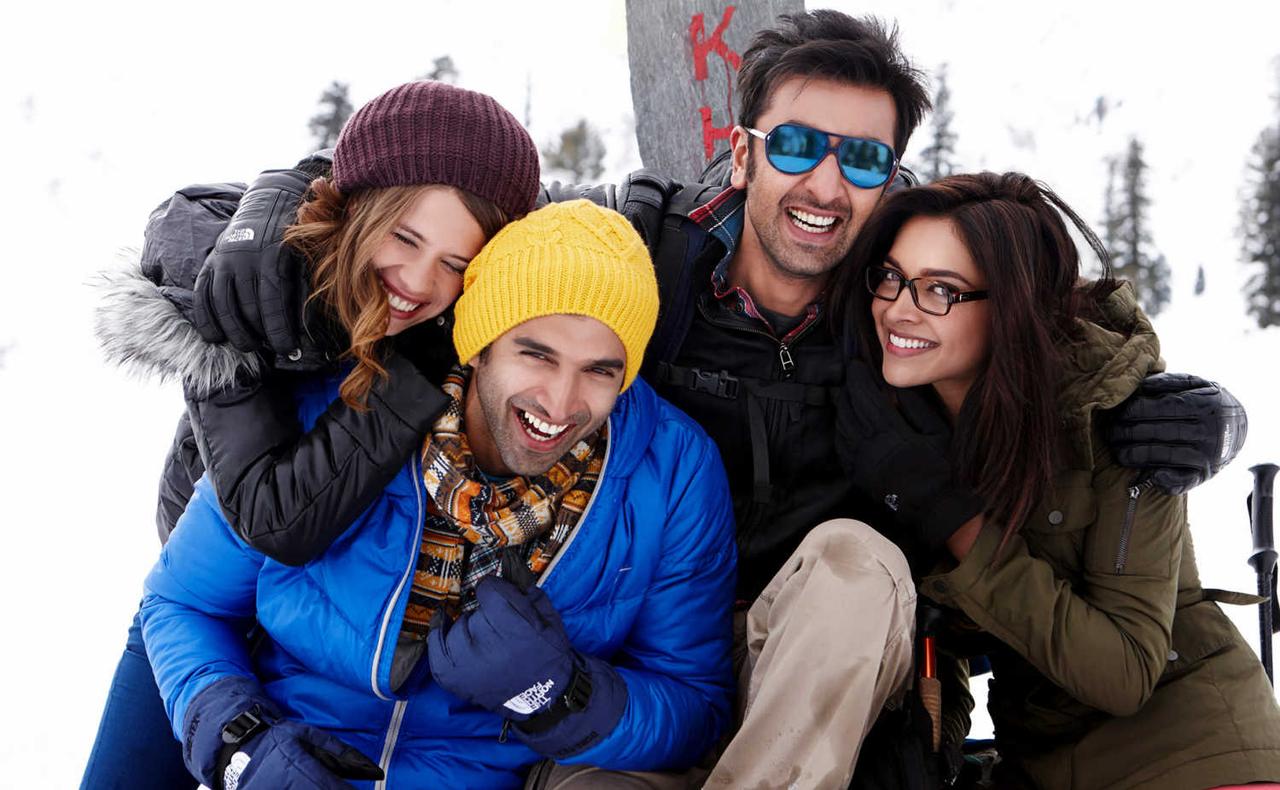 Image Courtesy - Cinestaan
When this Deepika Padukone-Ranbir Kapoor starrer hit the screens, it immediately hit a chord with youngsters, because of how relatable it was. The dialogues were a complete hit and so was the fact that it was based on love and friendship. Yeh Jawaani Hai Deewani has a trip-down-the-memory-lane feel to it, taking us through a journey where we start imagining ourselves in the story. Why we call it a wedding movie and feel that every bride must watch it before her D-Day is no doubt, obviously! It is a perfect depiction of how your friends, even estranged ones, come together when you get married. It is a celebration like none other and it even heals many broken ties. It's the best, trust us!
Dilwale Dulhania Le Jayenge

This one is a classic in every possible way and one of the best wedding movies of all times and the title is enough reason to know why. Dilwale Dulhania Le Jayenge, or DDLJ as its popularly known, has everything that a wedding has. It has emotions, a lot of day-dreaming, dance, music, fun, planning, preparations and so much more! There is a reason why Mehndi Laga Ke Rakhna is still a popular dance choice at many weddings. We promise, if you watch DDLJ a few days before your wedding, your jitters will definitely reduce to almost nothing. It's such a happy movie, after all!
Hum Saath Saath Hain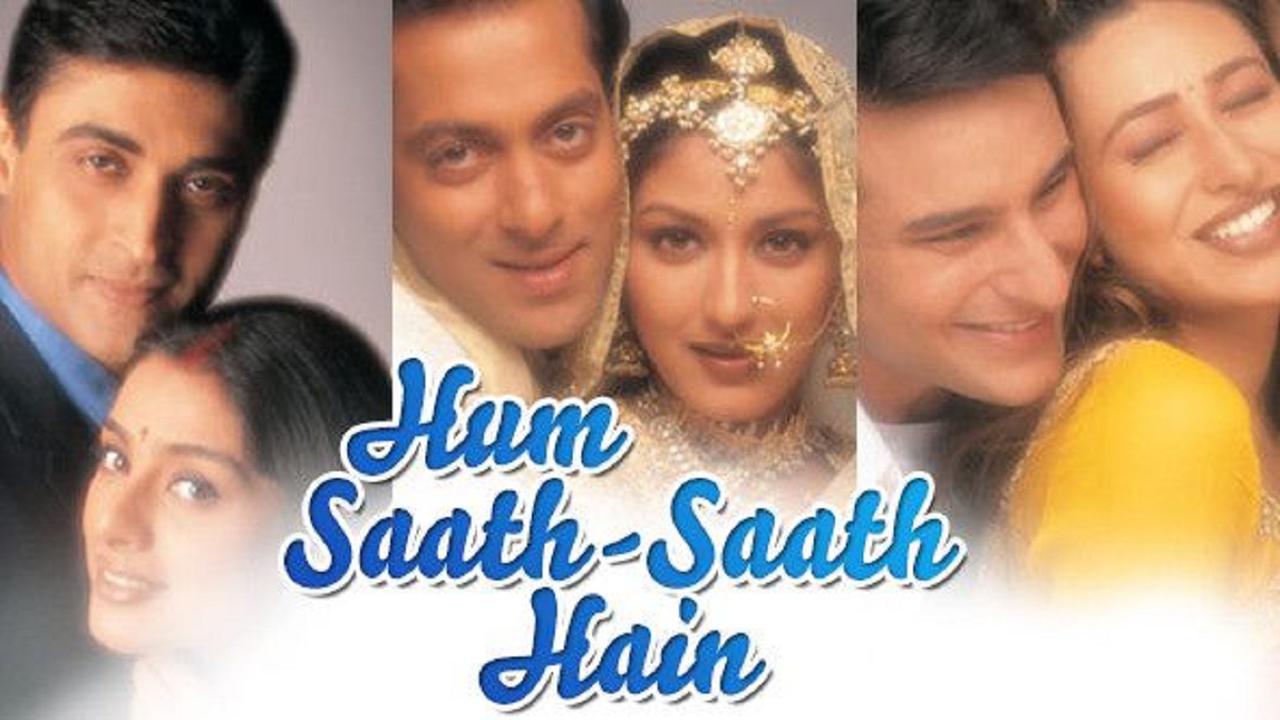 Image Credits - Jio Cinema
Talking about the best wedding movies ever, how could we not include Hum Saath Saath Hain in the list? How? It is all about weddings. The rishta meeting, the engagement, the dance and fun, the wedding, the bidaai, being heartily welcomed into a new family, everything in this movie is all about weddings! Yes agreed that it is a little overwhelming and over-the-top at times, but you have to agree that this is the OG wedding movie!
Hum Aapke Hain Koun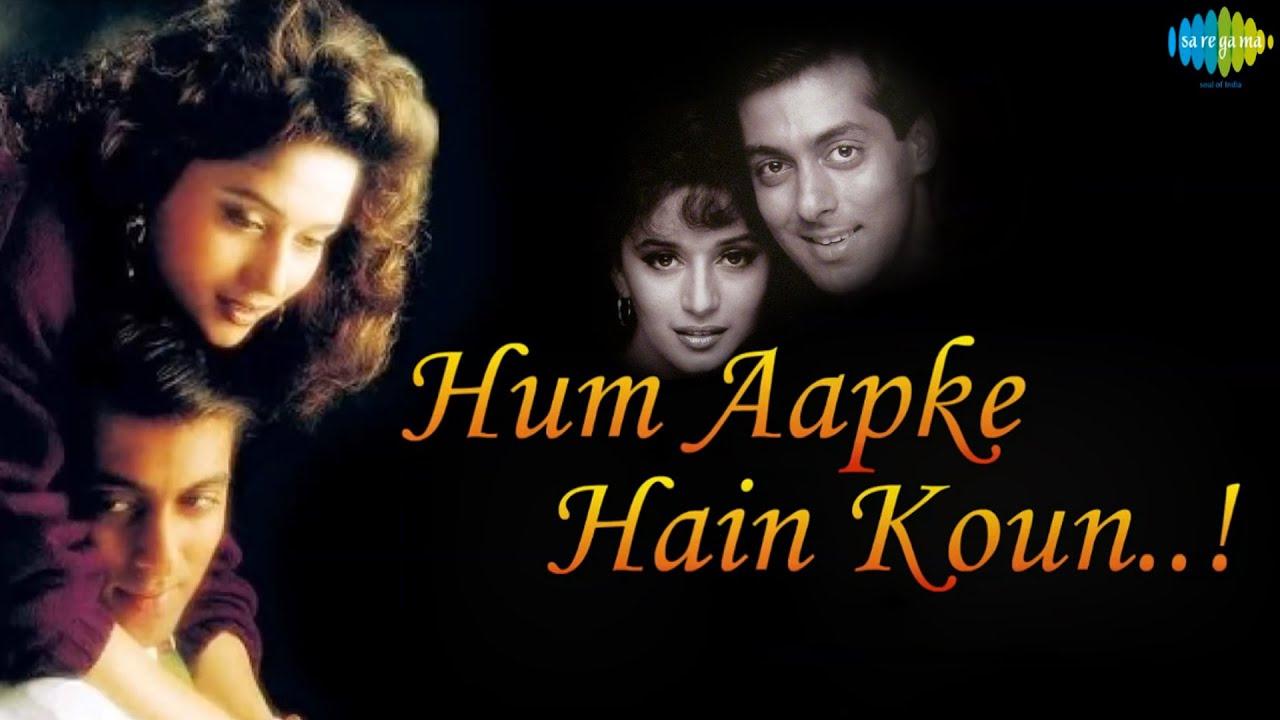 Image Credits - Jio Cinema
The beautiful love story of Prem & Nisha not only impacted our hearts but showed us how perfect Indian weddings should be. Hum aapke hain koun is known as the biggest shaadi film of all time. This family saga celebrates every happy function that a wedding entails and provides inspiration for every little thing. From whimsical songs to entertaining dance numbers, this wedding movie is a journey of emotions that you cannot miss out to watch.
Shaandaar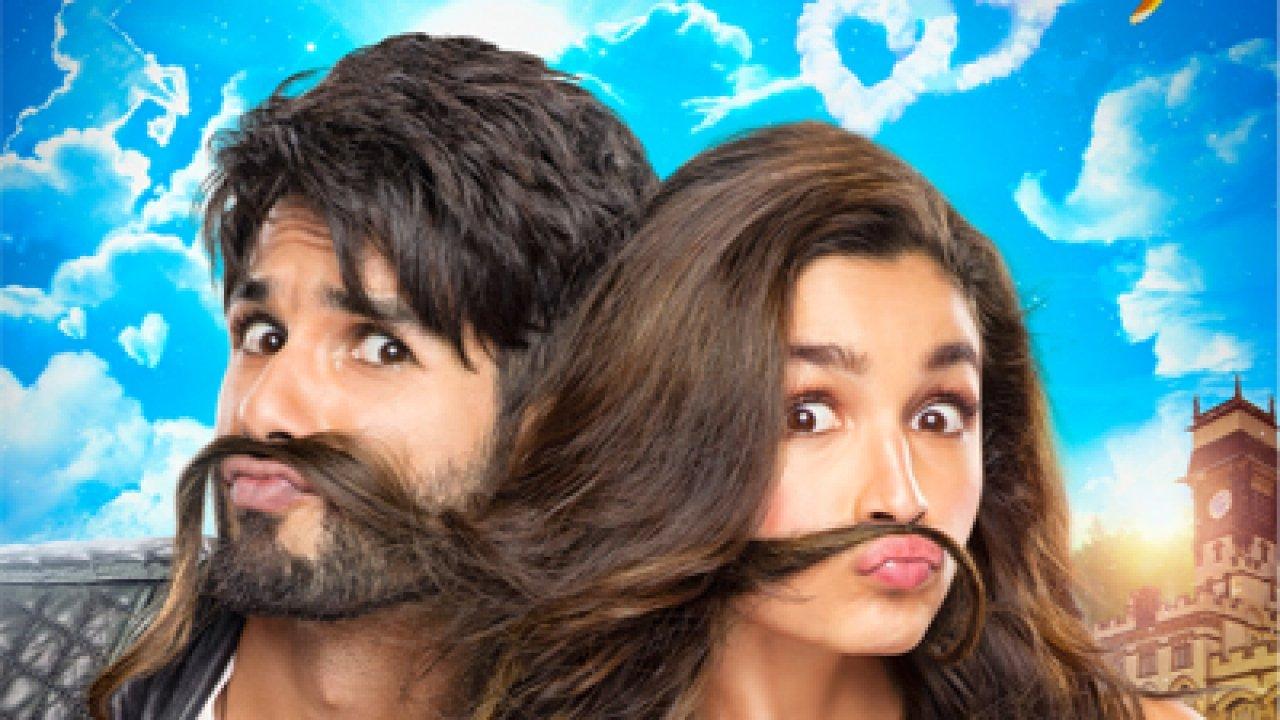 Image Credits - DNA India
Being called India's first 'Destination Wedding Film', it explores the exuberant intricacies of Indian weddings. From palatial settings to fun wedding ceremonies, limos to peppy dance songs - like its name, the movie will provide you with Shaandaar wedding inspiration for your big day! Taking us back to the pure form of storytelling, this wedding movie is a refreshing shift from the realistic mainstream drama. The cherry on top is Shahid Kapoor, who will win your heart as a wedding planner.
Recommended Hollywood Wedding Movies
Amidst all the stress of wedding planning, it's important to take a break. If you're anxious or nervous about how your wedding would be, de-stress yourself by basking in the fictional matrimonial chaos. Hollywood wedding movies are a perfect combination of love, laughter and tears, something that you will thoroughly enjoy!
If you've always been fascinated by elaborate white weddings, we have curated a list of beautiful and inspiring wedding movies that you need to see before you get married.
Bride Wars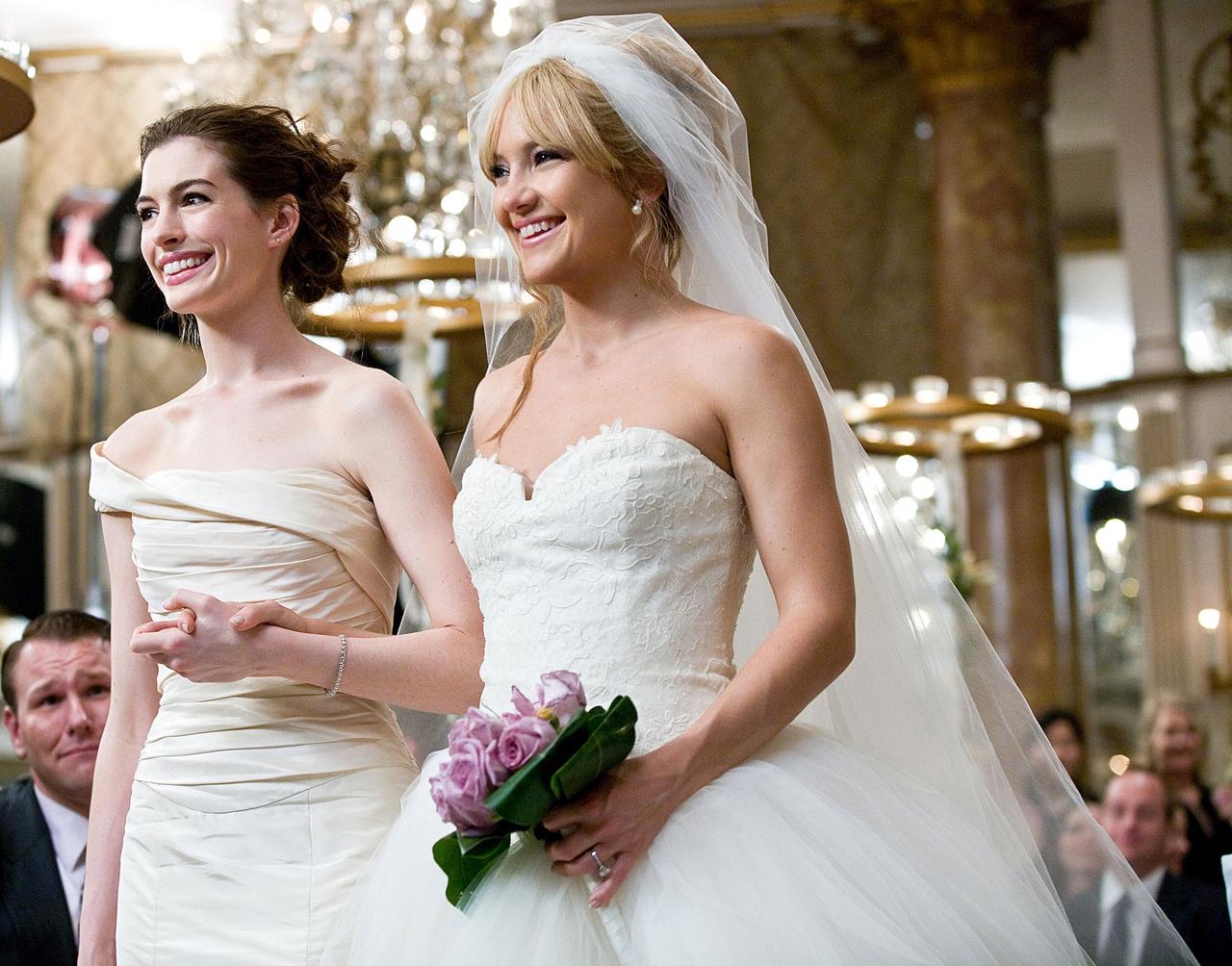 If there is one movie that truly depicts how important a girl's wedding is for her, it's Bride Wars. It shows how much planning and emotions and feelings are involved in the process of getting married. The rush of getting a proposal, sharing that happiness with your best friend and beginning the journey to becoming Mrs. is all beautifully shown here.
27 Dresses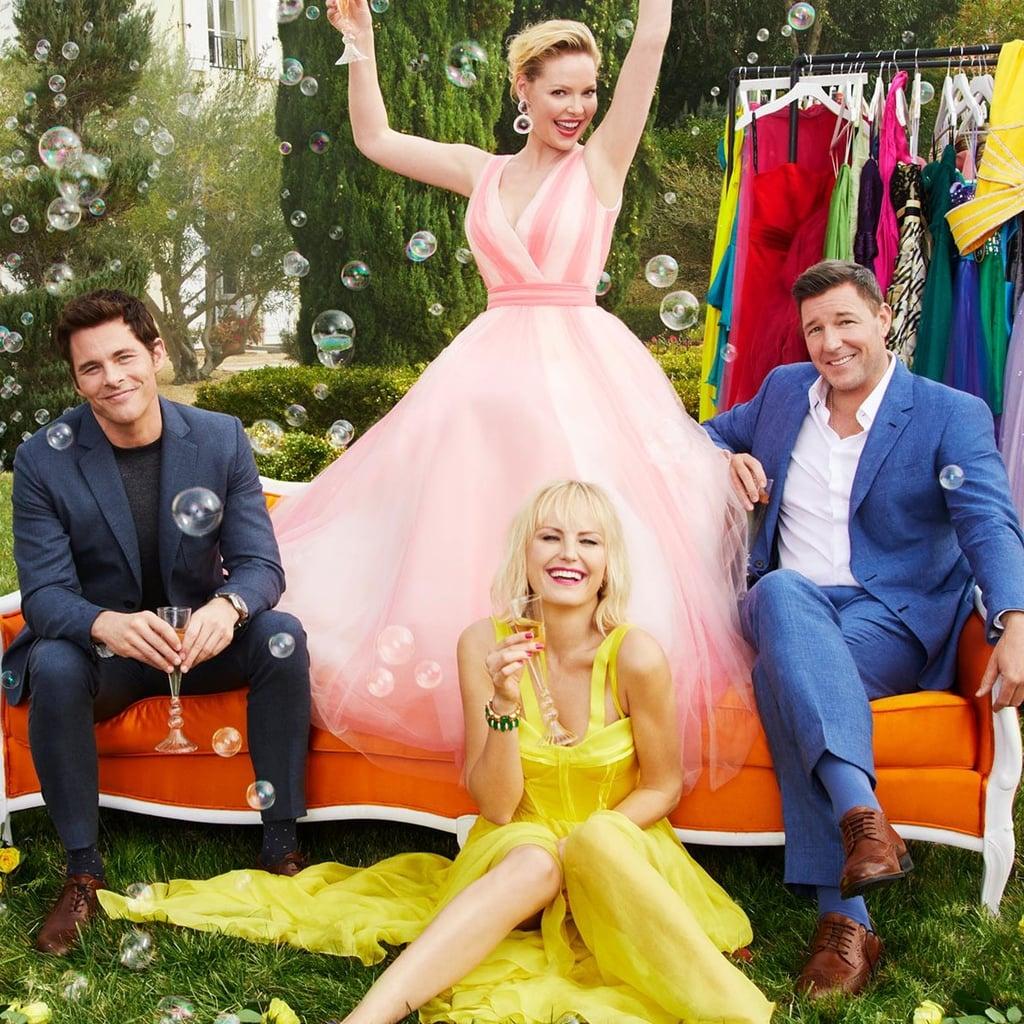 27 Dresses is all about love, mush and weddings. It will make you laugh and cry, and fall in love with it. It is a treat to watch and will definitely help you calm the jitters with the comic timing and all the feel-good moments! From different kinds of weddings to beautifully elaborate dresses, you get to see everything 'wedding' in it.
Mamma Mia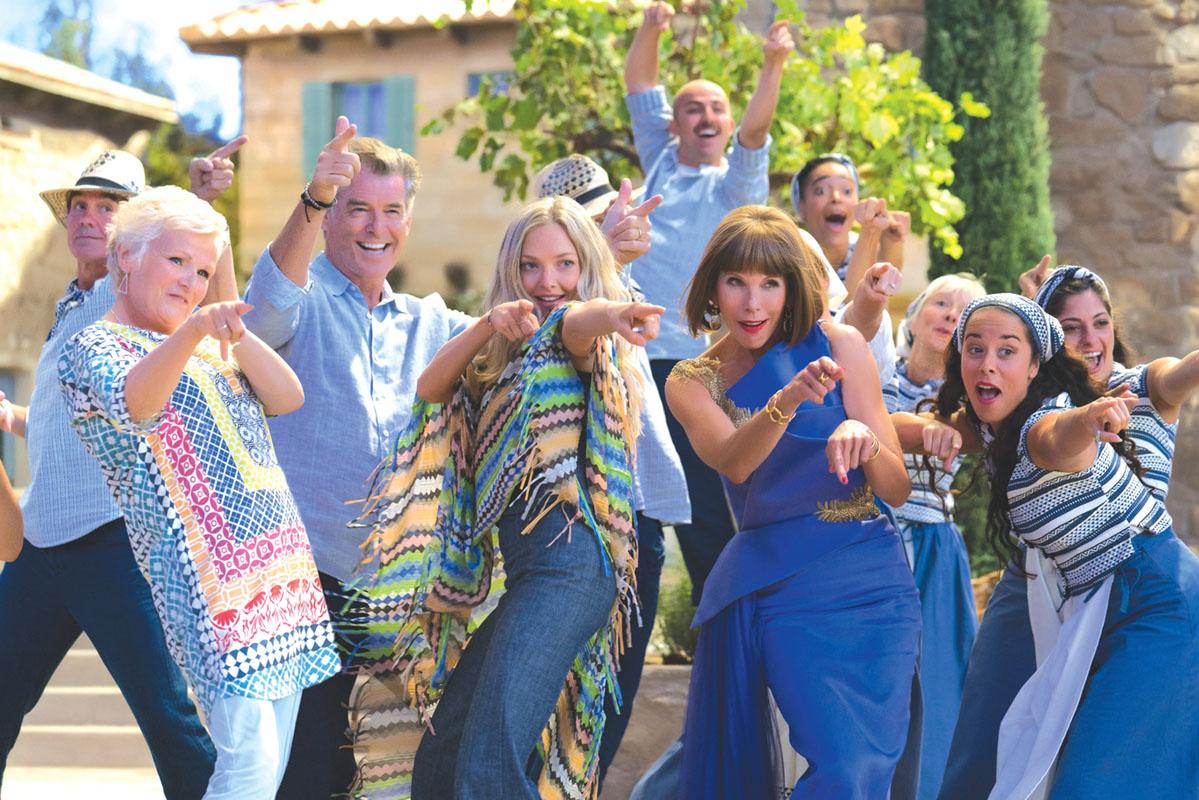 A beautiful and musical wedding movie which, in a very sweet way, portrays the bond of a daughter with her mother and how it gets even stronger when she's getting married. All hearts for this amazing movie. And hey, keep the tissue box handy when watching this because it will take you on a ride full of happy tears.
My Best Friend's Wedding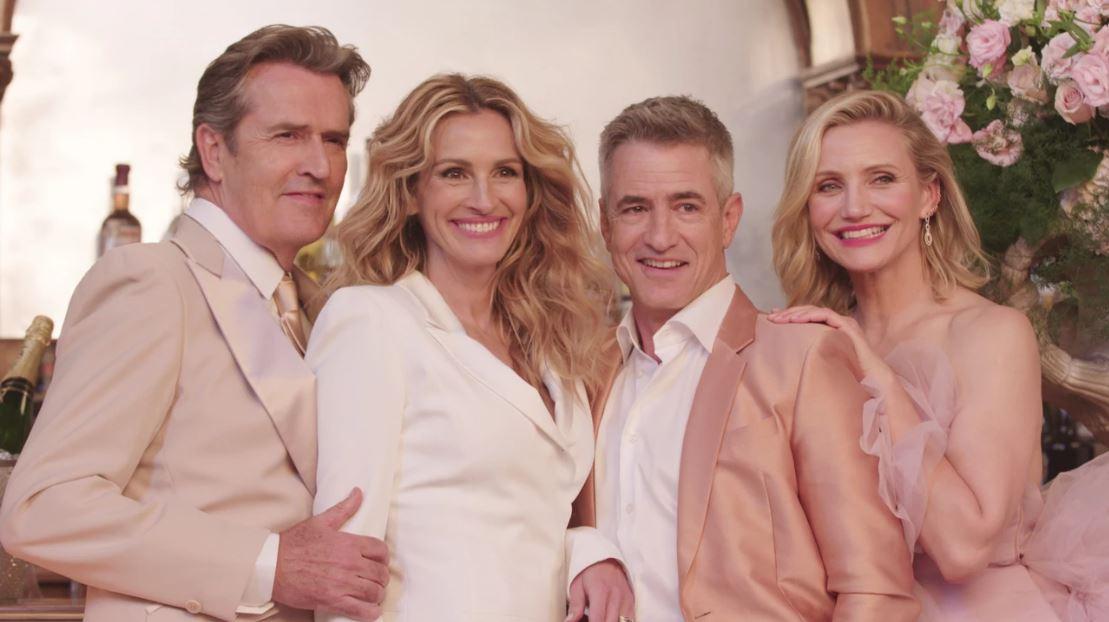 Image Credits - People TV
It is a perfect amalgamation of Julia Roberts, 90s fashion and of course our favourite, weddings! This movie is a whirlwind about realising love and emotions, what you ought to do for the right thing and all the happy tears along the way. Though the movie has its sneaky plot twists, it's worth a watch.
The Wedding Planner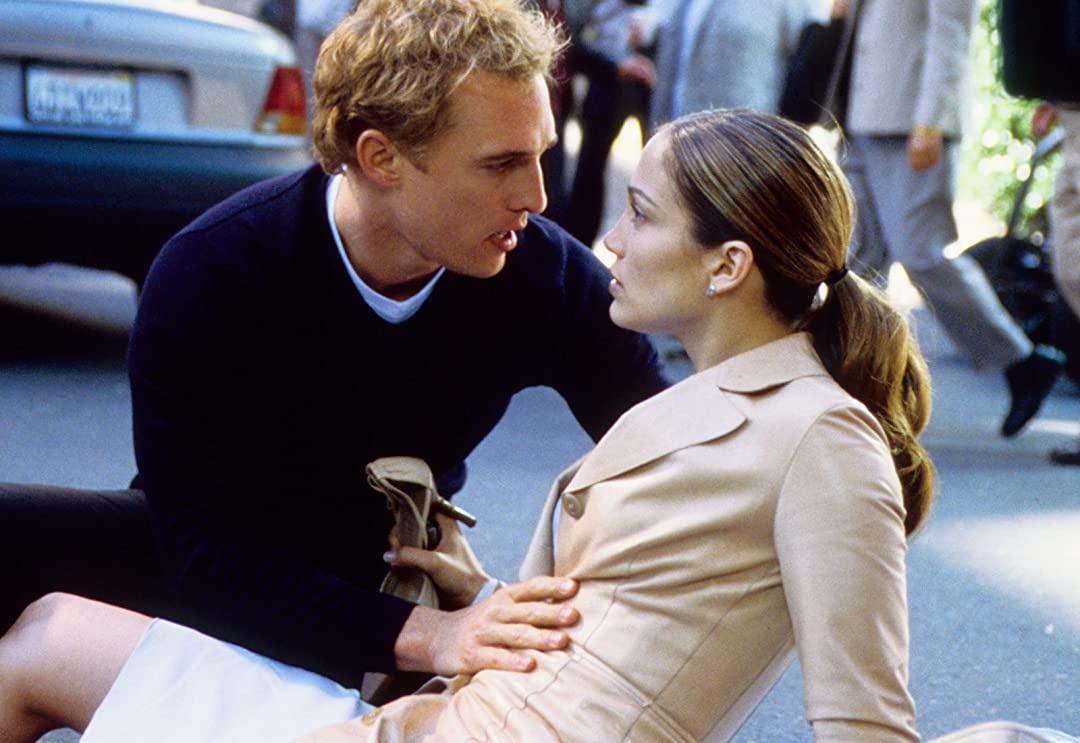 Image Credits - Amazon
While most wedding movies are about the bride and groom, the journey here is about a wedding planner who tries to give her clients their dream wedding day. While coordinating the biggest day in their lives, she finds her own romance. But there is always more to people than meets the eye. There is a reason that we fall in love with such beautifully made movies and The Wedding Planner sure tops the charts.
Runaway Bride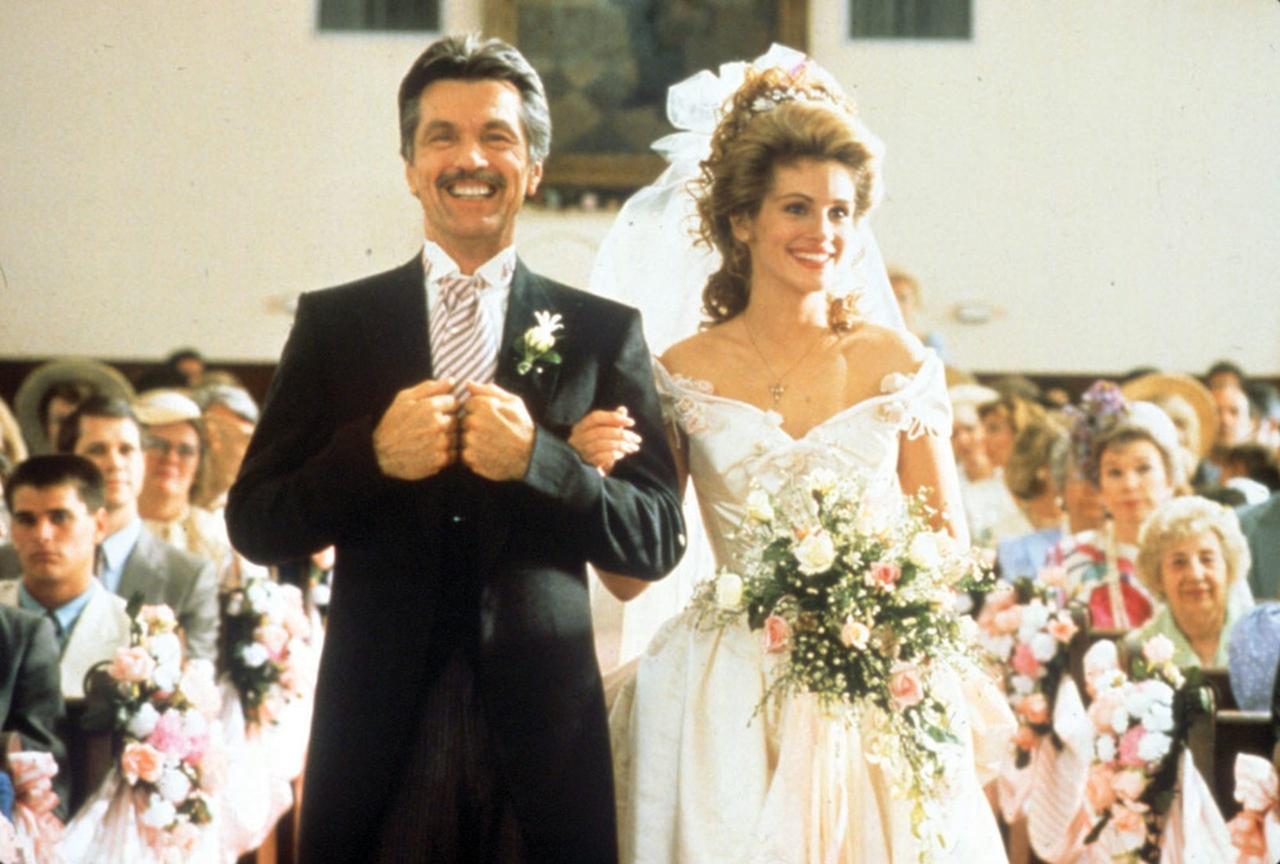 Image Credits - USA Today
When people say 'they don't make movies like that anymore', this classic wedding movie is the perfect paragon of the kind of movie they talk about. It's a fun romantic comedy that takes a walk inside a woman's mind to portray the pressure she feels around her wedding. If you are in the mood for a sweet and feel-good classic, this might be the perfect pick for you to de-stress yourself from your own wedding planning.
Now that you have a list of the best wedding movies ever, what are you waiting for? Bring your bridesmaids together and let the wedding movie marathon begin!
Do you know of any more wedding movies or movie scenes that you think should make it to this list! Drop the names in the comments section below and help your fellow readers enjoy those too!
- Words by Manvi Malhotra & Queenie Singh