Stress-relieving Tasks to Do at Home While Wedding Planning
If wedding planning in the times of Corona is getting all the more stressful, then here are some stress-relieving tasks to do at home during planning a wedding amidst the lockdown.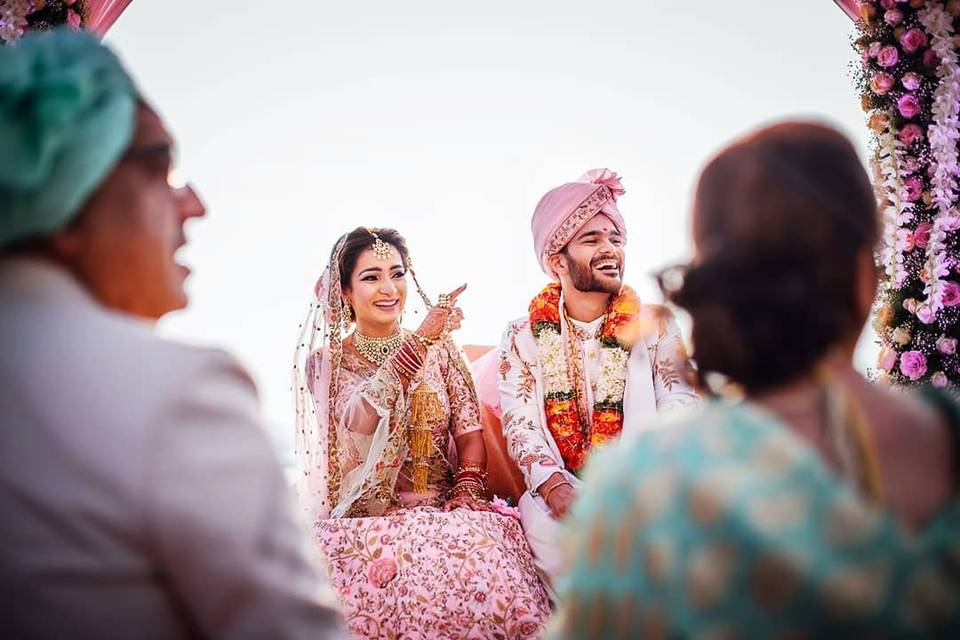 Wedding planning in the times of coronavirus has not been an easy task. While most of the world is on lockdown to fight this pandemic, the ease of planning your wedding right from your living room's couch is a bliss. Right from the online interviews to the virtual tours of the wedding venue, it is all possible and available right at your fingertips. Many couples are looking at this period of self-isolation as a time that they can utilise to plan the wedding better.
The fact that the process of planning a wedding is a tedious task at hand cannot be ignored. Especially with the social distancing and lockdown where people are confined to their homes only without any change of space for refreshment or even for taking a brisk walk, planning the wedding might get even more stressful.
If your wedding is on the books, deciding the dates and venue has become the hardest given that the period of lockdown unfolds itself and keeps extending. With so much to worry about for your big day and the unprecedented times, stress is an uninvited company that is hard to miss.
There are various ways to keep yourself healthy and away from stress like healthy eating, staying hydrated, a good sleep cycle and so on. But there are also tasks that will help you relieve the stress of wedding planning at home during the lockdown. You sure need to take a look if you are about to lose it over the minute details that are giving you anxiety during planning your wedding.
Listen to Music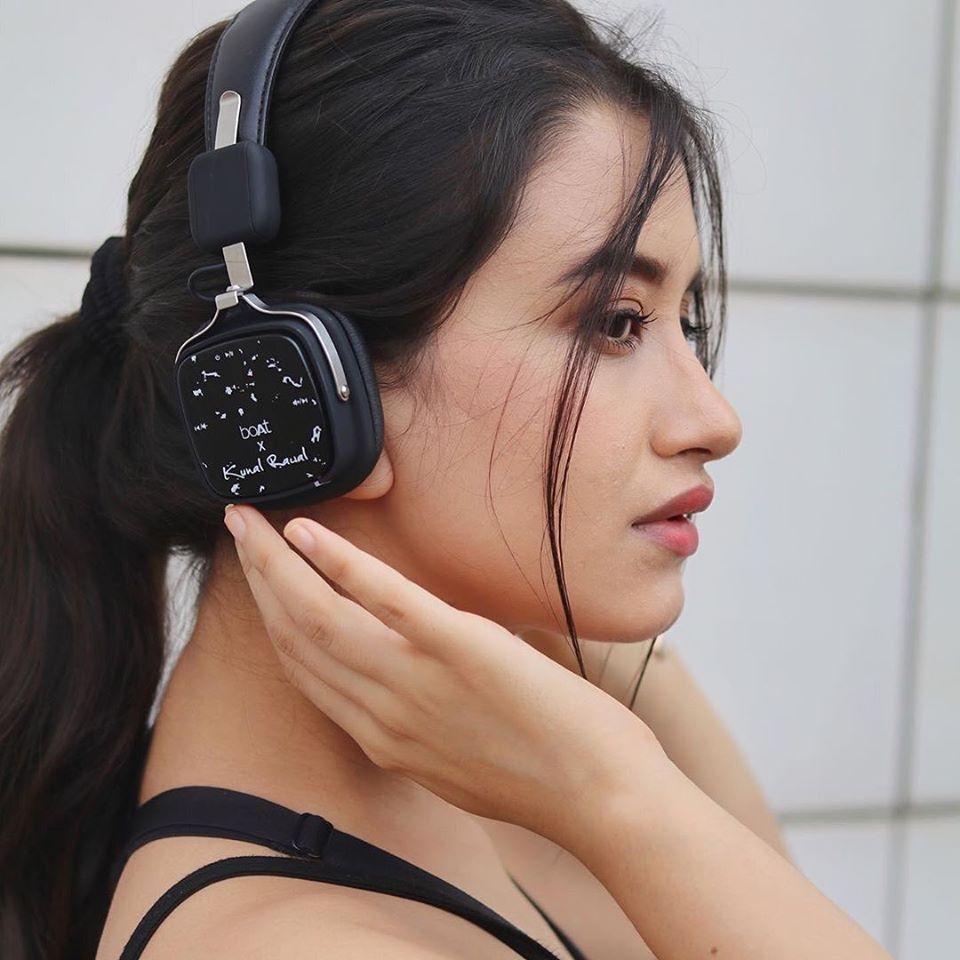 Image Courtesy: Boat
It is very important to plug out of the constant planning mode and plug into some amazing music. Staying indoors at all times has almost reduced the thin lines of difference between work and leisure time. While you can go on and on planning the wedding mood board or sieving through the vendor lists for hiring, it is important to take a music break. There is nothing more soothing than your choice of music to calm down the build-up tension at any point. Turn up the volume, dim the lights, lay back and enjoy the serenity. It is very important to shut down the planning mode and maintain a regular routine by dedicating only a certain amount of time to planning during the day and balancing it out with other tasks.
Watch Netflix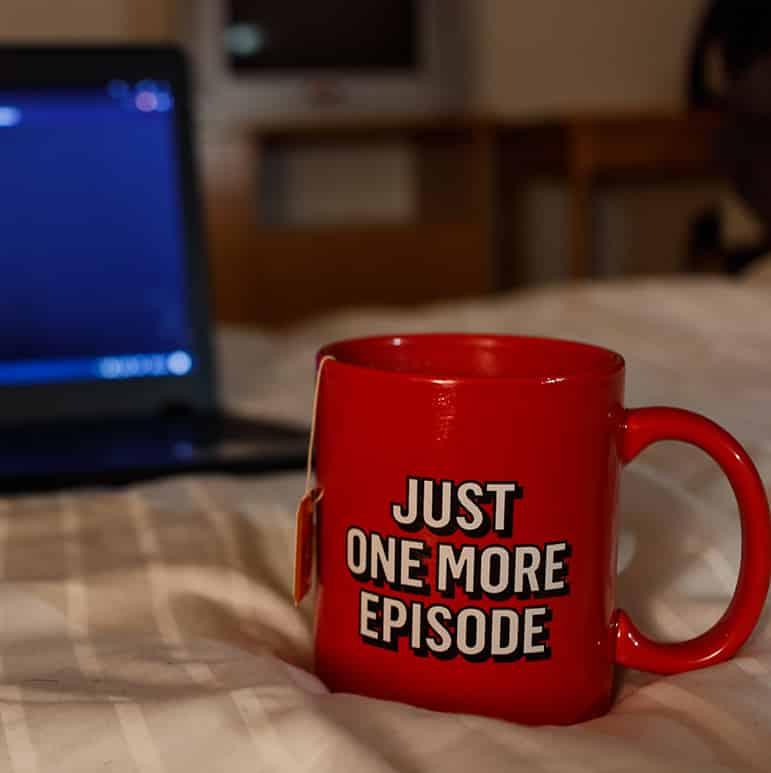 Image Courtesy: Plixer
Movie nights are always fun. While the bridezilla in you starts taking control of the stress levels, be the bride-chilla by Netflix and chilling. While you spend hours during the day thinking about the itty bitty details and how to take care of all the requirements, you start stressing over them. It is one of your biggest celebrations and it is obvious that you will put your best foot forward to make it perfect. But there must be days assigned for you to Netflix and chill. Watch your favourite shows all over again or some new movies with a bowl of popcorn and a glass of your favourite wine.
Paint it Up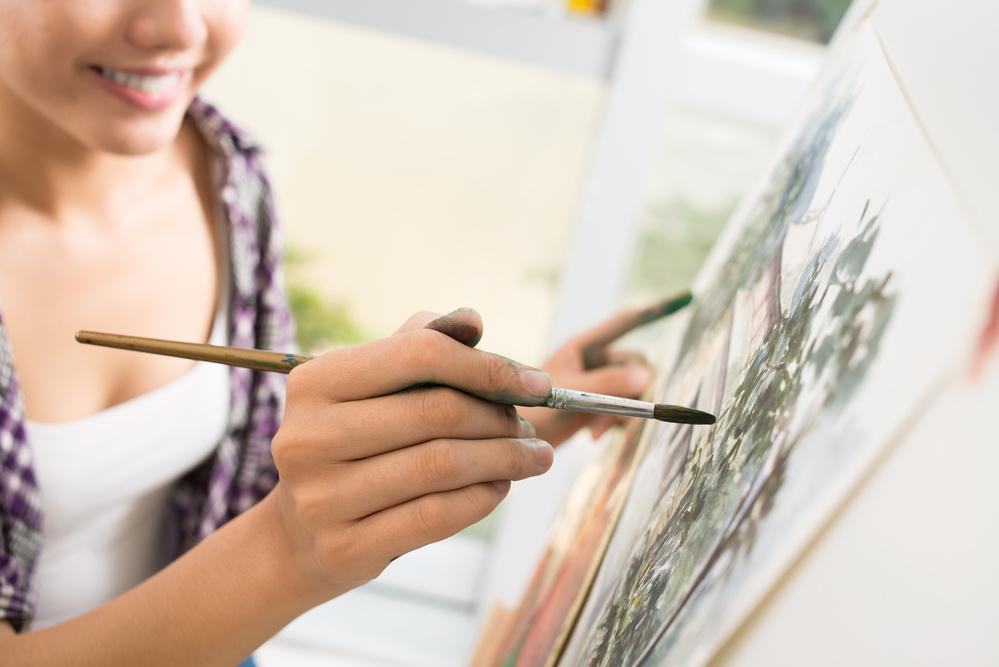 Image Courtesy: NearSay
Even if you are not an artist, the mere feeling of the paintbrush against a blank canvas or a charcoal pencil on paper is amazing. Trust us! Painting is one of the most popular stress-busting tasks that can be done at home to take a break from wedding planning. While planning your wedding and being on top of everything that needs to be done sounds fun, it is also tiring and not a cakewalk. It involves a lot of communication, negotiations and adjustments and to be on call constantly supervising the process is not all exciting sometimes. Pick up a bottle of paint and start your own masterpiece or just throw it around. That is a great stress buster too, except the cleaning afterwards is tiring.
Yoga or Meditation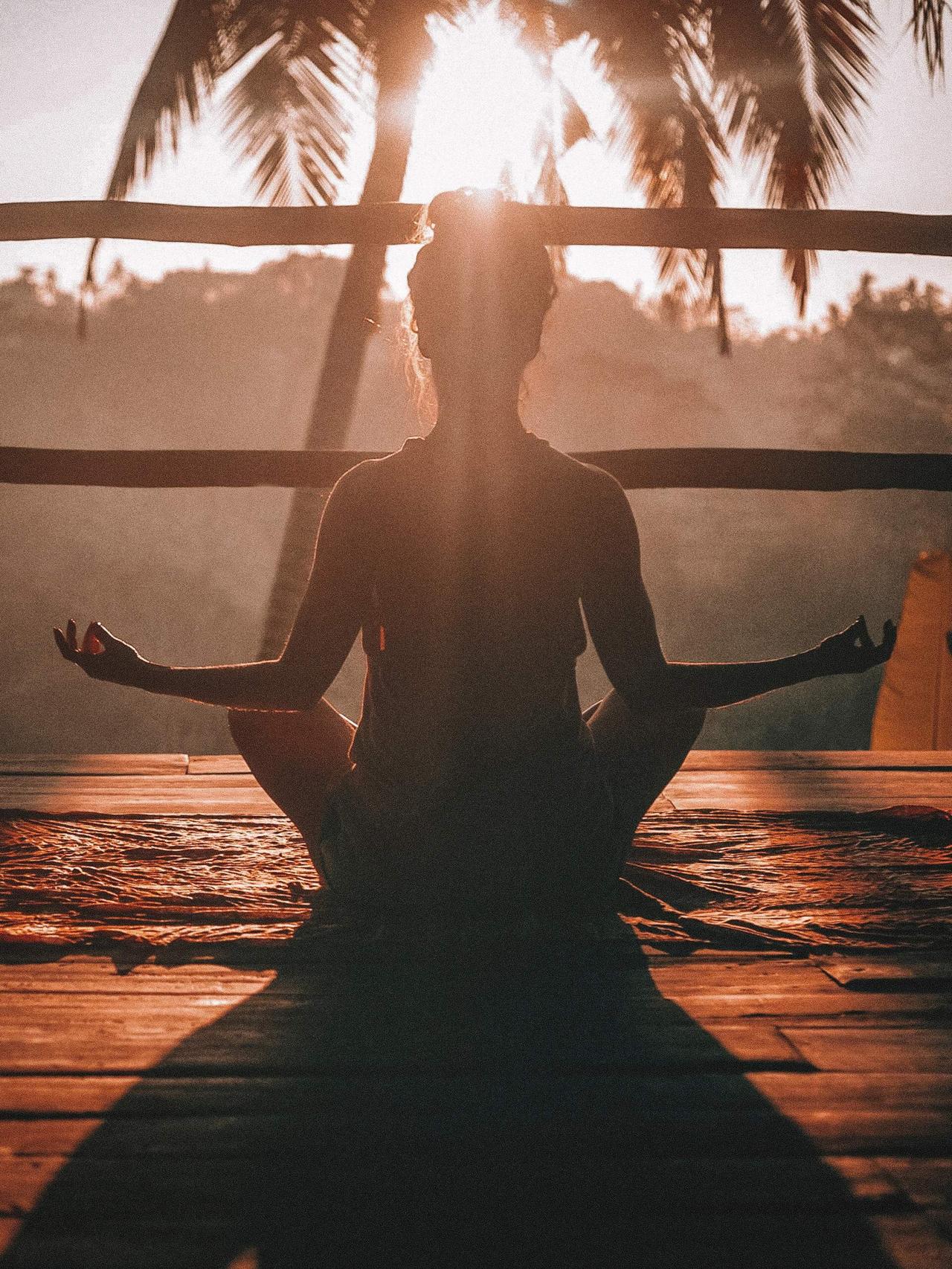 Image Courtesy: NetAPorter
A daily routine that includes yoga or meditation is already a stress buster. Yoga and meditation provide relaxation to the mind and body making the body healthy and happy from within. While a long day of intense wedding planning awaits, we would recommend you to include yoga or meditation as a part of the long day. It could be the beginning of your day, in the evening or anytime in between your errands and chores. It surely uplifts your mood instantly and is a scientifically proven process that will help you get rid of the stress.
Treat Yourself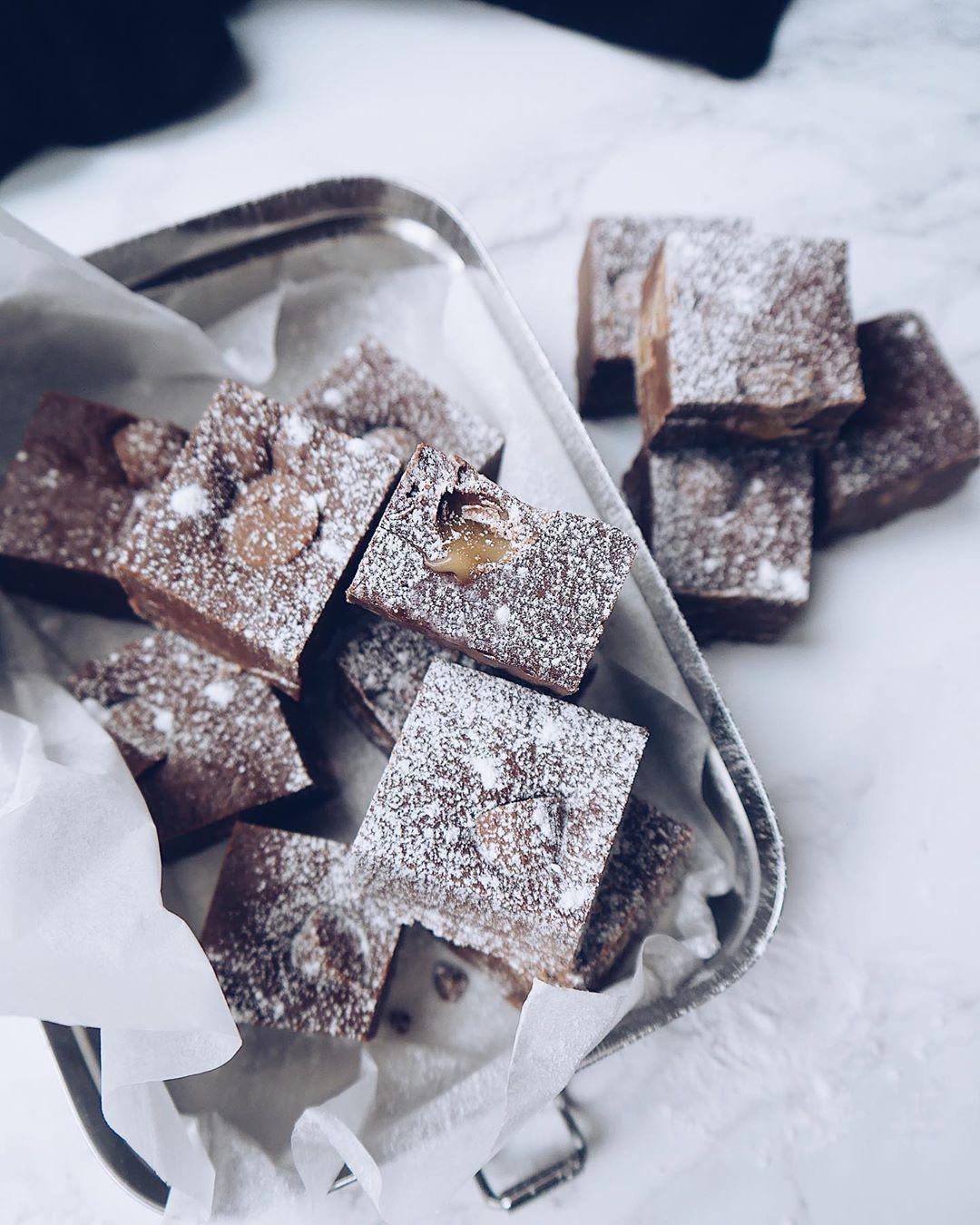 Image Courtesy: Pinterest
A little treat here and a little more there never hurt. While stress eating is one of the unhealthiest habits ever, we are suggesting you treat yourself regularly. It could be a small cup of ice cream, some wine, a delectable fruit salad or even your favourite bar of chocolates. Find time to Treats are like the happy antidotes to your stress. When you feel like you cannot take it anymore, a little sweet tooth only gave you the energy to go a long way. Make sure you do not overeat and feed yourself a lot of junk that makes you sick later. Keep it healthy!
FaceTime the BFFs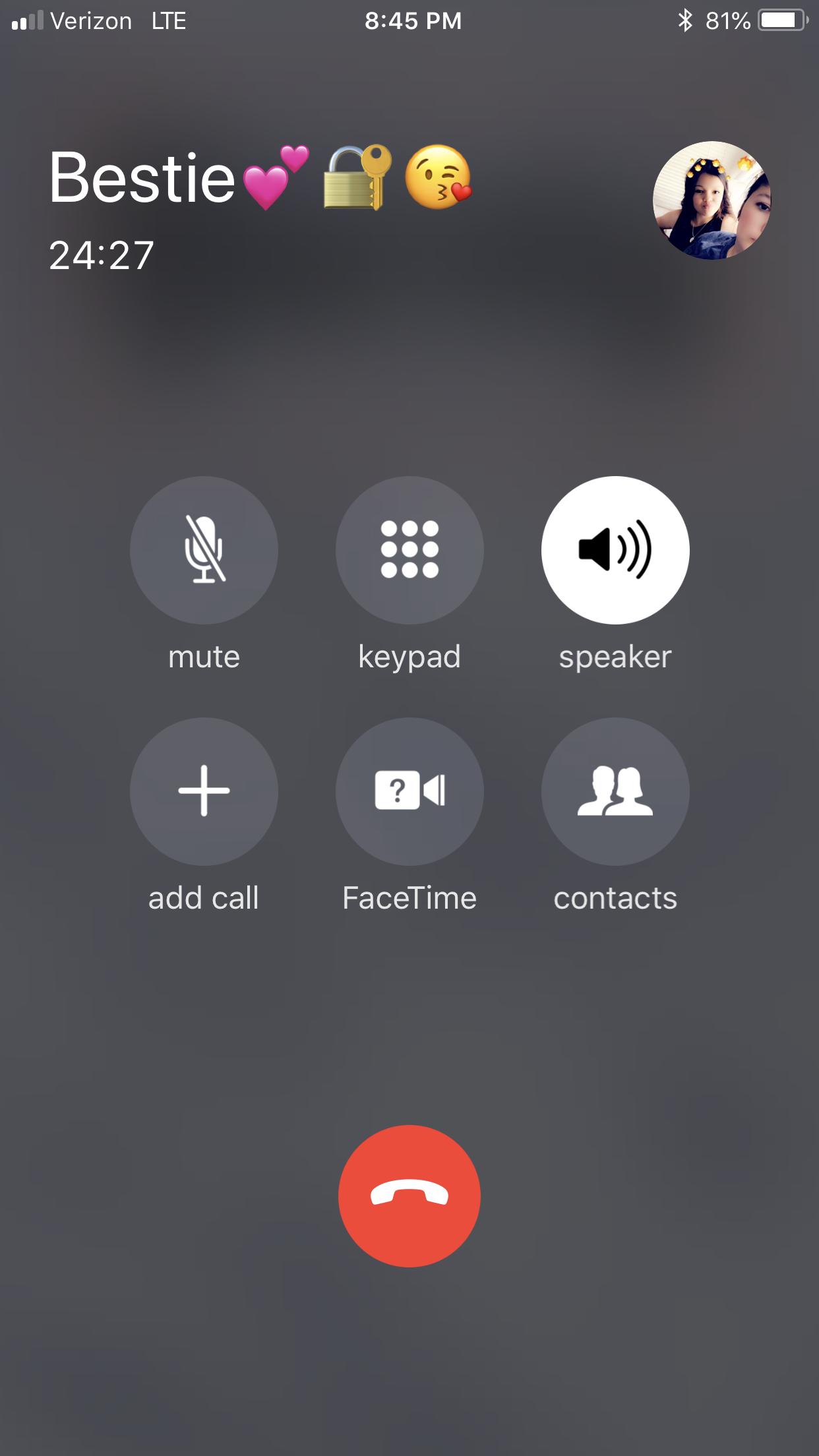 Image Courtesy: Pinterest
Your BFFs might not be able to drive down to your house with a flask of martini and a tub of ice cream right now because of the lockdown protocols and restrictions that need to be followed. However, they are all still just one call away. Pick your phone up and give a call to your partner in crime or to the entire squad if need be and get own to business. Discuss everything with them and let them advise you or completely forget about the planning and spend time playing some online games like Pictionary and LUDO with your girls. Some quality time with your girls is sure to be a great stress-relieving task!
Home Spa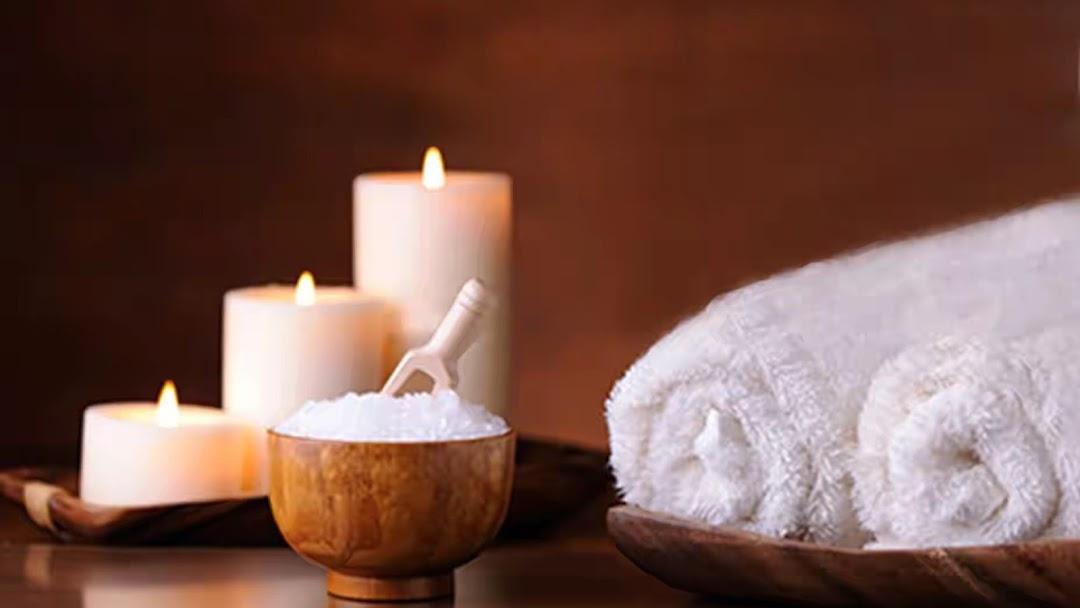 Image Courtesy: Home Spa & Beauty Service
The relaxation that some scented candles and a spa session at home can provide is unfathomable. While you can call for a home spa session from online platforms, with professionals who are providing doorstep services. You can also prepare a spa session at home for yourself with a hot water bath and some essential oils to add to it. You could ask someone in the house to help you with a massage that will help you relieve the stress from all the hectic planning.
Try a Mindfulness app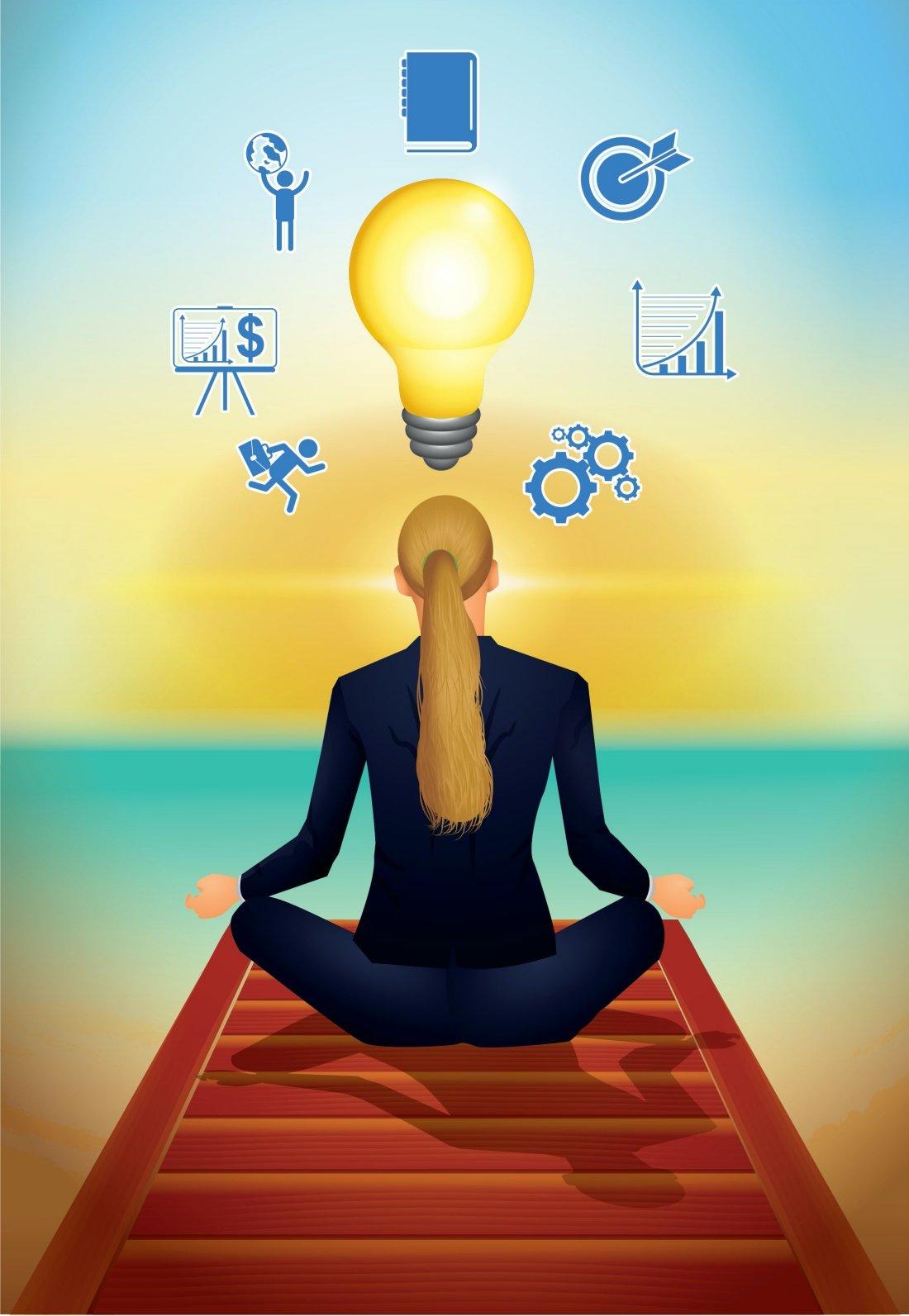 Image Courtesy: Dr.Zimmerman
There are a lot of apps available online that help you gain mindfulness. From breathing exercises to meditation, these mindfulness apps help you combat anxiety and stress. They are a great way to gain focus, a healthy sleep cycle and calm your nerves to help you get rid of any sort of tension or worries that might be bothering you. You can spend some dedicated time on some of these mindfulness apps to kick out the stress of wedding planning and regain control of a peaceful mind.
Break From Social media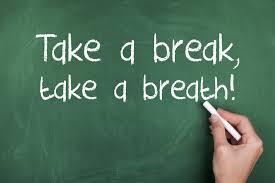 Image Courtesy: Thrive Global
While social media is that one place where the millennials love spending most of their time, there is no doubt social media is also that one place where you find new trends and what is the talk of the town for this wedding season. Social distancing has made us all spend hours on social media trying to keep the social sanity alive. But while you are looking for lehenga designs and the latest decor trends online, it is no more a source of fun and entertainment. It becomes a task at hand that might get you all worked up when you spend so much time on it. It is very important to log out and take a break from social media platforms.
Board Games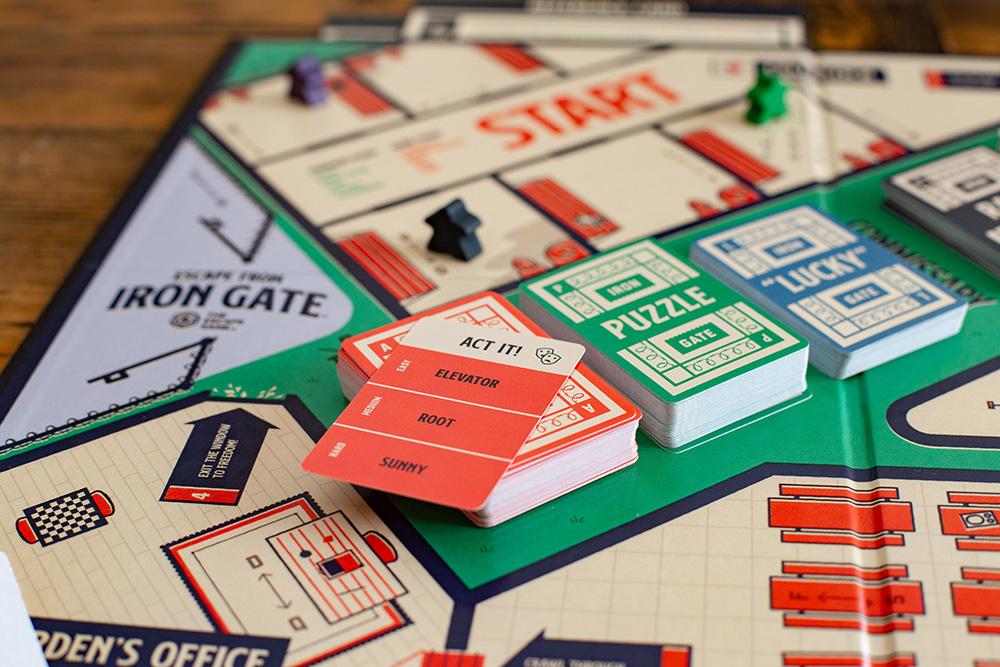 Image Courtesy: The Mercury News
Board games are the classic way of stress-relieving. It is also a great way to spend time with your family during the lockdown. While the stress of not finding the perfect centrepiece ideas for your big day can be hampering your peace of mind, some warm family time playing board games with occasional laughter is a great way to deal with the tension. You get to keep your worries aside and enjoy the happy hours at home. It gives you time to relax and refresh your zeal to plan your dream-come-true wedding.
Virtual Date Nights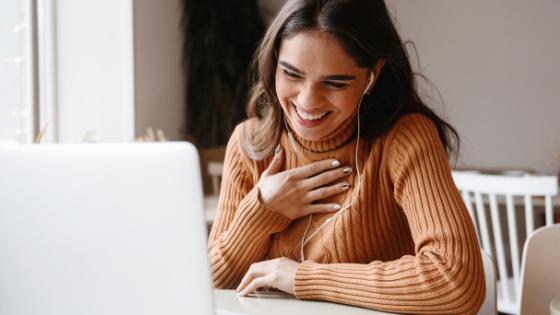 Image Courtesy: Agape Match
While the lockdown keeps you from stepping out to enjoy a romantic dinner with your partner, virtual dates are here to your rescue. While the wedding planning stress might put you in a "fight or flight" situation it is very important for you to remember the love you and your partner share. As a remembrance of the warmth of your relationship, we recommend you to set up a virtual date night more often during the lockdown. This will help you keep a track of the developments while reminding each other of the sanity your love brings.
Books & Audibles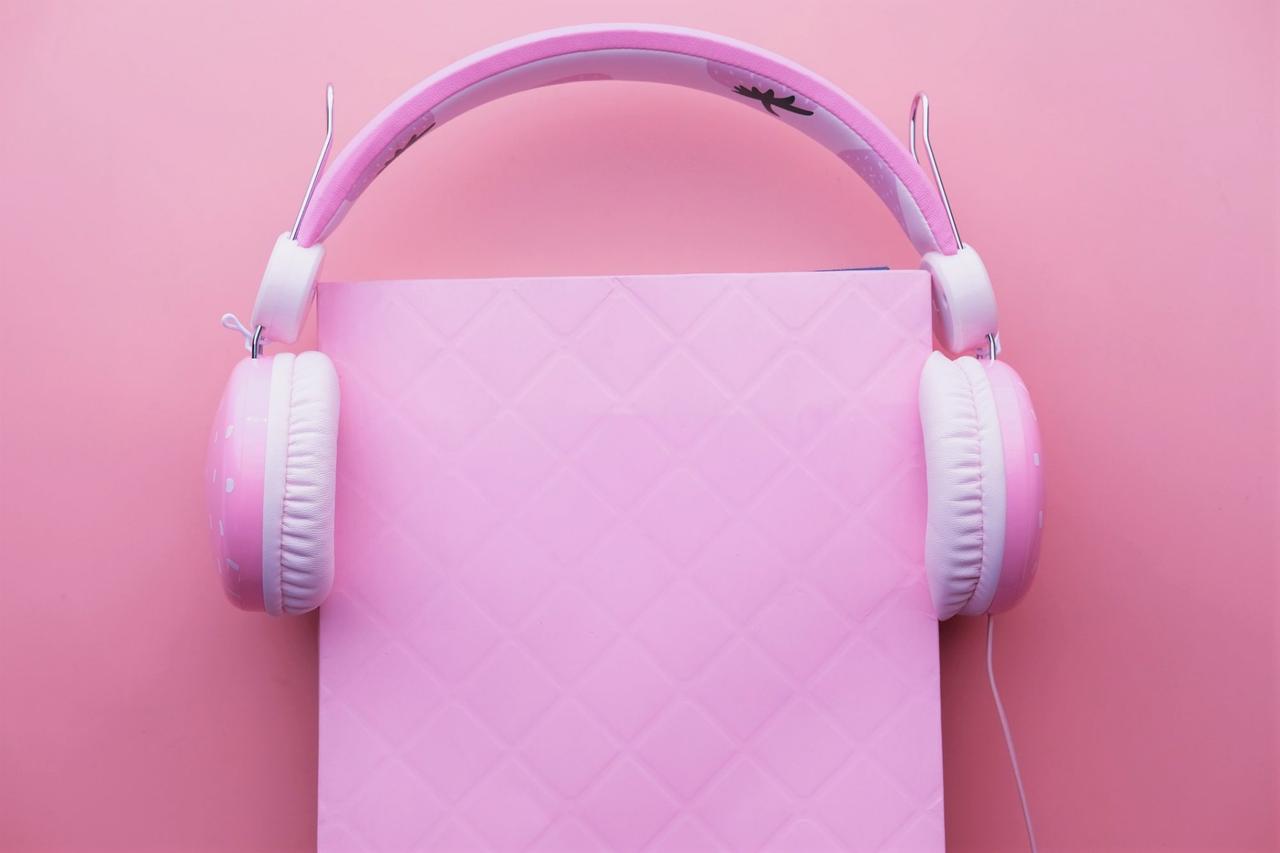 Image Courtesy: Parents
An escape behind the lines of your favourite book is an underrated stress-busting task. Reading books is like a therapy for many and if it works for you then escape into the world that the words in the book paint for you and take a break from the rigorous planning. If you are not an avid reader or you do not find reading very interesting, you can listen to audiobooks instead. It is a great way to get rid of the wedding planning stress.
Wedding planning stress is something that comes with the pressure of perfection. You could hire a wedding planner who would take care of it all in her list of duties and keep you updated for supervision. However, knowing that your wedding is on the books and you will have to make it a flawless event with unforgettable memories that you can cherish forever.
There is still a long way to go before we find an absolutely stress-free way of planning a wedding. While the wedding is supposed to be a joyful occasion, couples often tend to get caught up in all the budget planning, guest list, wedding registry and so on making it more and more strenuous. However, WeddingWire.In is here to make your wedding planning process a seamless one with professional vendors, planning tools, budget calculator and so on.
Let us know of other ways of stress-relieving tasks you can do at home if you're wedding planning during the COVID-19 pandemic in the comments below.