10 Dance Performance Videos to Inspire Your Wedding Choreography
Are you looking for some entertainment? We have the perfect recipe. Check out these 10 dance performance videos that went viral on the internet!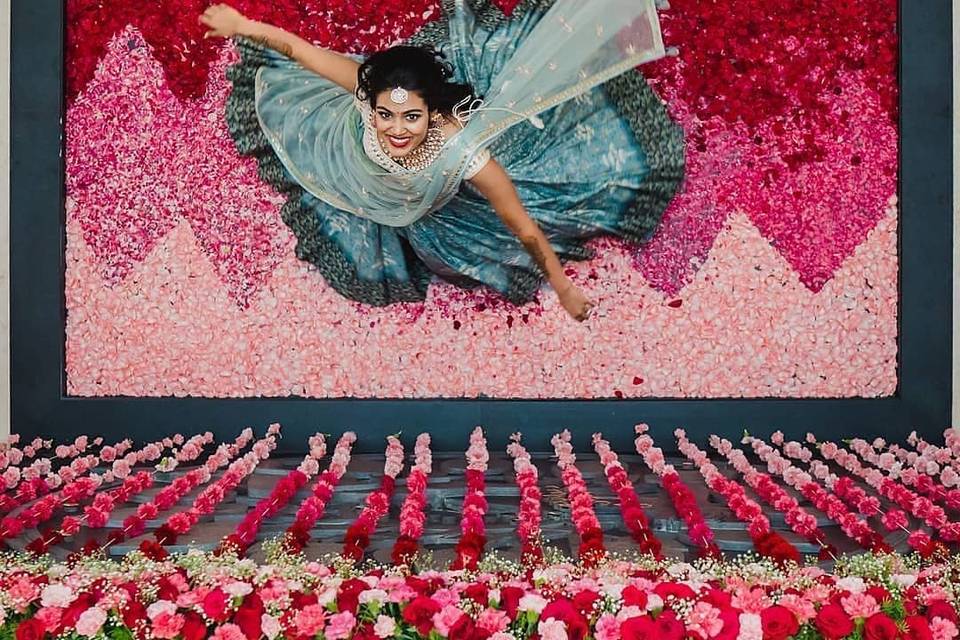 The internet is a powerful thing. It can make someone a star in just a minute. YouTube is full of dance performance videos that went viral not just in India, but everywhere else as well. From brides dancing to Cheap Thrills to uncles dancing with their wives to old Indian songs, we have 10 dance performance videos that have millions of views ranging from 2-3 million to 60 million as well. It is absolutely the best way to get some inspiration and nail your wedding choreography.
So, if your wedding is around the corner and you're planning to give a rocking performance, scroll down, watch these superb dance performance videos, and have some fun!
Bride getting ready and dancing on cheap thrills by Sia
Without a doubt, this bride started the trend of getting ready dancing videos. While brides may have done so previously, her video was the one that went viral. Hundreds of new brides also started putting out their dance performance videos to Cheap Thrills after her. Watch it again and enjoy her fun personality.
The viral uncle dancing on 'Tere Aa Jane Se'
This is undoubtedly the most viral video in this list. Everyone has seen this video of this uncle dancing to old Bollywood songs. He was just dancing in a wedding Sangeet, who knew he would become an internet sensation. His popularity went off the charts and he came on so many reality shows, it was unbelievable!
Dance performance on 'Makhna' with over 22 million views on YouTube
Dance performance videos like these have been trending for some years now. Be it celebrities or member of a dance clubs, this format of video is viral. If you are a fan of Govinda, you will love this video.
If you have watched the video, can we just take a moment to dish on the expressions of the lead dancers? The dancers were so on point with their expressions; they can definitely make a career in acting. What you do think?
Little girl dancing on 'Dil Chori'
This little girl managed to gather 60 million views on YouTube. If she does not deserve a spot in this list, we do not know who does. She easily has everyone's attention with her moves and cuteness.
If you are also getting married, maybe you can also film dance performance videos of your small cousins and upload it on YouTube. Who knows, maybe their video will also get viral!
Dance performance by the siblings of a couple
The sister and brother of a bride and groom share a sassy relationship. It is full of leg pulling and naughtiness. We can say the same about this dance performance. Their chemistry and choice of songs were brilliant; no wonder they went viral and got almost 50 million views on YouTube.
Coolest bridal entry
While most brides are shy when entering the venue, this bride fully embraced her personality and danced towards the groom. She made everyone dance to her tunes, including the groom!
Surprise dance performance by bride that went viral
This video came out late in 2017. While it came out a while back, we can still remember this video. It was everywhere. Everyone was gushing about the bride's awesome moves. She had everyone hooked on to her performance. No wonder it went viral!
Viral dance performance on 'Laila'
The same goes for this beautiful girl dancing on Laila. She had everyone's attention. Along with her dance moves, she killed it with her expressions. We definitely watched it on loop when it came out! What about you?
Dance performance of the groom and groomsmen that went viral
When the video starts, you can see the all the groomsmen know how to dance. The group danced to a few songs before the groom could not control himself and joined them. This looks effortless but, it was all rehearsed. You could see that in their coordination. We loved the show of brotherhood, along with 2 million people.
Bride dancing on 'Kadar' by Mankirat
Last but not least for these dance performance videos, we have a viral video of a bride dancing on her wedding day, almost ready. While she was not the only one, her moves were the ones that went viral. It should come as no surprise, when a Punjabi girl starts dancing, she sets the stage on fire!
Did you enjoy watching these viral dance performance videos? We know we loved watching them again. You can also prepare a smoking performance and post it on YouTube, maybe you will also get famous like them!
If you are in search for a choreographer for your wedding? Check out these wedding choreographers near you!