Bidaai Songs to Simply Melt Your Heart When Its Time to Bid Adieu
Bidaai is an emotional moment for every bride and her family. And that's exactly how the ambience should be. Check out these Bidaai songs that will be perfect for the occasion.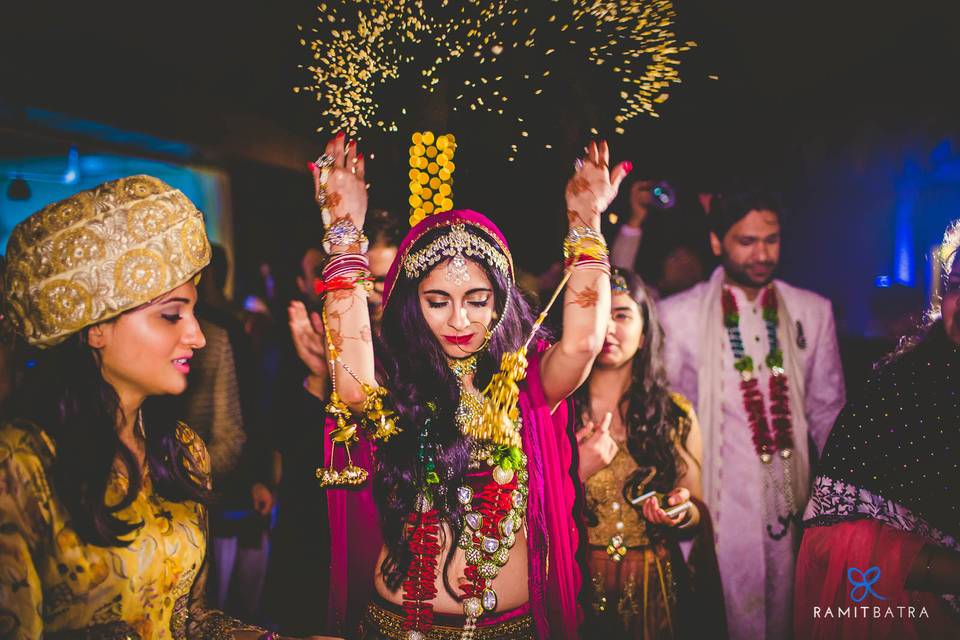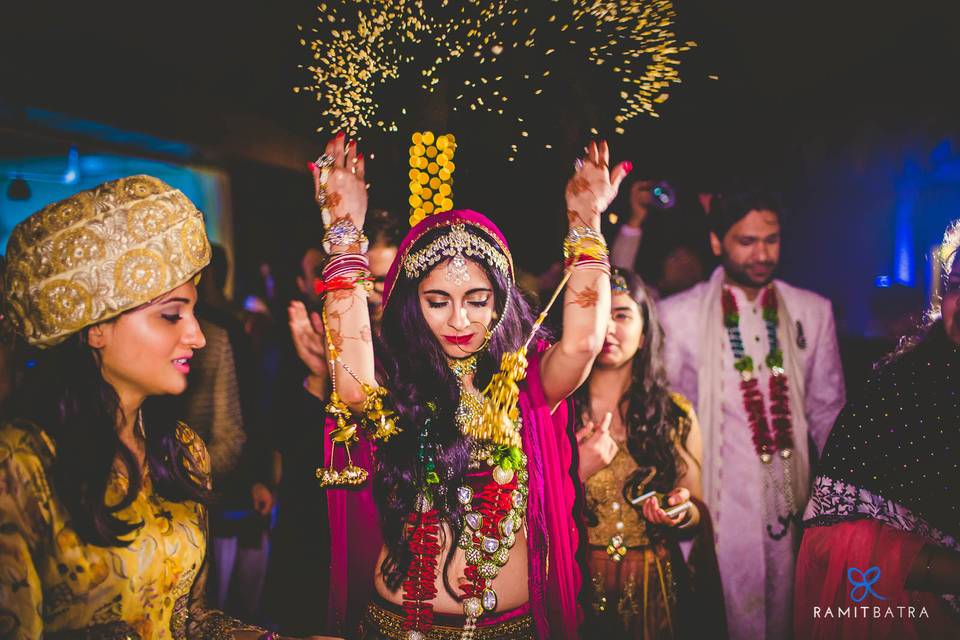 Indian weddings are all about emotions, warmth and colours. From Sagai to Bidaai, every special moment has a different hue, a different aura. And the right kind of wedding music simply adds to the intensity of those moments.
A romantic love song playlist for the first couple dance; peppy numbers for a Bachelor's party; playful songs for Sangeet, Mehndi and Haldi- there is exclusive music for each and every occasion. So, let's take a look at some beautiful Bidaai songs that were trending in 2019.
Listen to them and you'll know why they hit all the right chords! Get emotional with these evergreen songs!
Dilbaro from Raazi
How can we not include one of the most popular Bidaai songs of 2019? This Alia Bhatt Vicky Kaushal starred number has such powerful words and melodious music, that it never fails to touch hearts! Every time you play this song, a father and a daughter would feel the love and emotions through music.
Meri Laado by The Wedding Story
A golden composition by The Wedding Story, "Meri Laado" is one of the most beautiful Bidaai songs you will hear ever. The powerful lyrics and the heart-touching music takes every bride to that very special moment when she has to leave her parents' home. This wedding song has such a strong emotional impact, you might not want to go through the entire song!
Main Nachdi Phira by Meghna Mishra
This soothing song has not only made it big in the wedding videos as the background song, but it has also become one of the favourites among other Bidaai songs. It has a happy feel about it, making it apt for the goodbyes that come happy for the families and the brides walk away smiling.
Madhaniya by Neha Bhasin
If you're looking for soft, soul-touching yet a bit lighter Bidaai songs, this is a must add to your wedding playlist. The song talks about a bride's thoughts and internal journey. How she wonders about her life's irony, where she is born to someone and taken by someone else. It's a beautiful depiction of a girl's feelings when she has to start a new life!
Heer by Harshdeep Kaur
The slow number from the SRK's romantic blockbuster, Jab Tak Hai Jaan, is a perfect fit for the Bidaai. It is a beautiful song that will instigate the right emotions for the bride and her family to feel everything all together because it is time for the bride to leave her home and make a new one, with love.
Babul by Neha Bhasin
An intoxicating song sung by Neha Bhasin and Hans Raj Hans, this one has the magic to melt your heart right away. One of the most touching Bidaai songs, 'Babul' tells the story of a father-daughter love expressed from the bride's perspective. It talks about how a father teaches his daughter to walk, raises her with love and cares only to give her up to another person. It's painful yet very beautiful!
Babul from Hum Apke Hain Kaun
Even after decades, this evergreen song still is a hit when it comes to Bidaai songs. The perfect mix of sentiments, love and Bollywood tadka, you can't go wrong with this Hum Apke Hain Kaun number. The farewell of the bride is portrayed aesthetically where the entire family bids her adieu with tears and hugs!
Kanda Kacheya Ne by Jyotica Tangri
Bidaai songs don't necessarily always have to be about sad painful moments. After all, Bidaai is also about wishing the bride good luck for her new journey in life. This song talks about the promises, dreams and desires of a new couple when they're entering their fresh phase in life while everyone in the family blesses them.
Din Shagna Da by Jasleen Royal
This brilliant rendition of the Punjabi folk song by Jasleen Royal will definitely set the perfect tune! The smooth blend of folk music and western instruments used in this wedding song just takes you to another level of an emotional journey. As far as Bidaai songs go, this one will never miss resonating with every Indian bride!
Laadki by Sachin-Jigar, Tanishka S, Kirtidan G & Rekha B
When a Bidaai song is sung by a little girl expressing her wish never to leave her father, it has to touch every nerve! The story of a little girl transcending into a woman while her father tries to hold on to her...is there anything more beautiful as this? The sublime voices, the true expressions through music...everything in this wedding song just fits!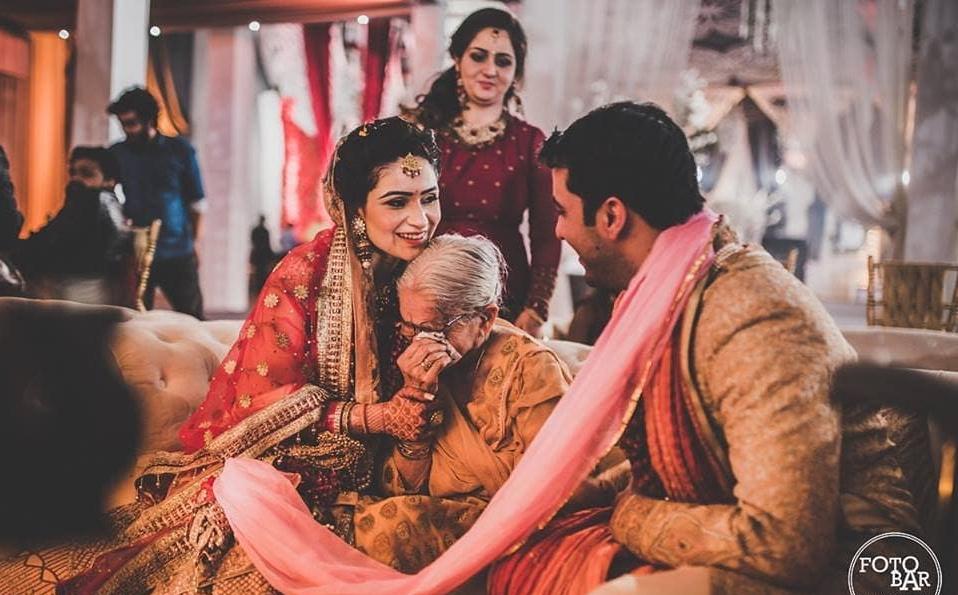 Just like any other wedding song, Bidaai songs too are just about capturing the right emotion of the occasion and resonate with the people involved. When the right kind of music plays, everything else seems automatically perfect! That's the magic of music.
Add these songs to your playlist, and you can feel every tiny part of your mind and body swaying to the tunes! Make your Bidaai playlist a soft mix of sad, soul-stirring and emotional or fusion songs to maintain the balance of emotions.
Yet to book your wedding DJ? Take a look at our vendors' list before you pick the one that plays the right notes!