6 Wedding Day Hacks To Keep Cold Feet at Bay
Feeling butterflies in your stomach just before the wedding is absolutely normal - the point is how you handle these jitters and keep calm.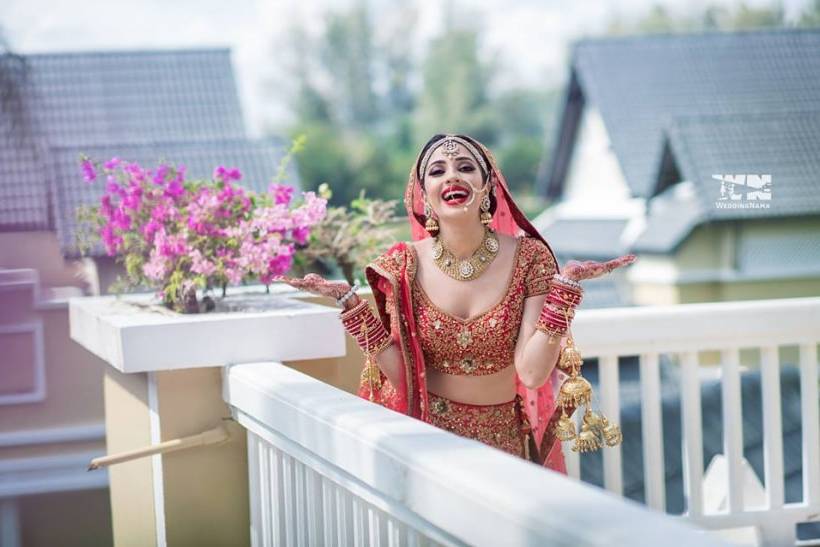 Wedding jitters are no myth, everyone feels slightly anxious and a little bit nervous before the wedding day. No matter how long you've known each other and how comfortable you are with the members of his family at this point of time, the fact that taking the vows will not only mean that you are the missus to his mister, but also that your ways of life will change from the following day.
It is a decision that is for your life and this sort of critical commitments do make even the braveheart a little faint. If the "what ifs" are not troubling you then the presence of guests and so many people with so many lights and camera flashes focusing on you can be a little tricky and the butterflies in your stomach become intimidating on your wedding day.
But that's also a beautiful experience that you will remember and laugh over for the rest of your life. The beauty lies in how you handle these jitters and keep yourself calm and composed through the journey. It could be by taking a 'kit-kat break' (yes, chocolate helps) or by goofing around with your friends and cousins to lighten the mood. 'Keep Calm and Carry On' becomes the motto of the wedding day.
But first up, you don't have to try and 'escape' the madness of the wedding day; rather embrace it. Yes, it may sound crazy but the more you start enjoying and embracing all the rush around you, the calmer and happier you will be. Anxiousness comes from overthinking and thinking of the worst - change that! It is your big day and this is a once-in-a-lifetime experience for you to cherish forever so why miss out on the good times for imaginary fears and cold feet? Enjoy it to the most and steer the anxiety away. How? Read on.
1. Embrace the Journey Ahead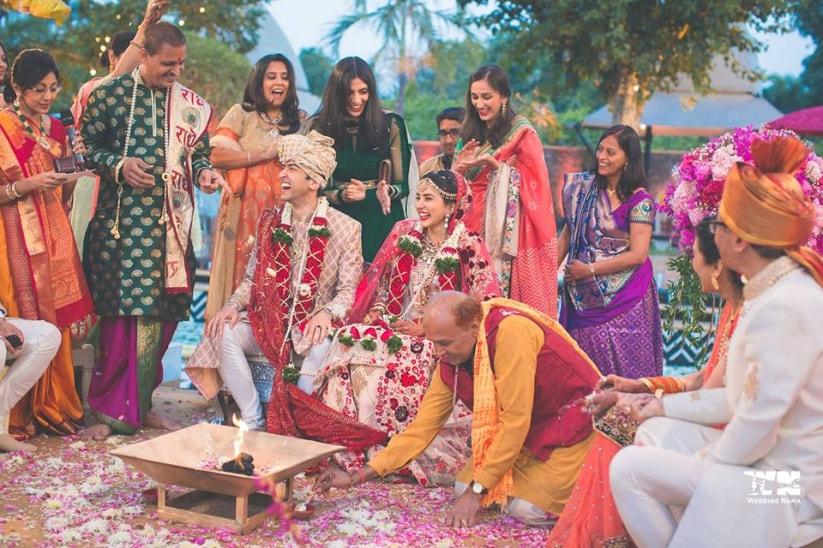 Just think of the beautiful journey that lies ahead of you. The new relationships, a companion and partner for life and the boundless love that will lead you on. Don't think whether you will be able to handle all the new things, instead reel in the fact that no matter what you will always have a partner to turn back to and support you for life.
After all, at the very core of a marriage is the choice of two people to be with each other for the rest of their lives. Indulge in that thought and let it sink in that your partner chose you, you chose him and how luck was in your favour bringing and binding the two of you together.
It is human nature to be sceptical of change, but we also need to realise that change is the only constant. And change is the way of life so there is no point in fighting it or being vary of it. Instead, embrace it in its own beauty and you will soon realise that you were getting worried for no reason at all. So stop twisting the dupatta of your bridal lehenga with nervousness and put on that big bright smile of yours.
2. Take a Deep Breath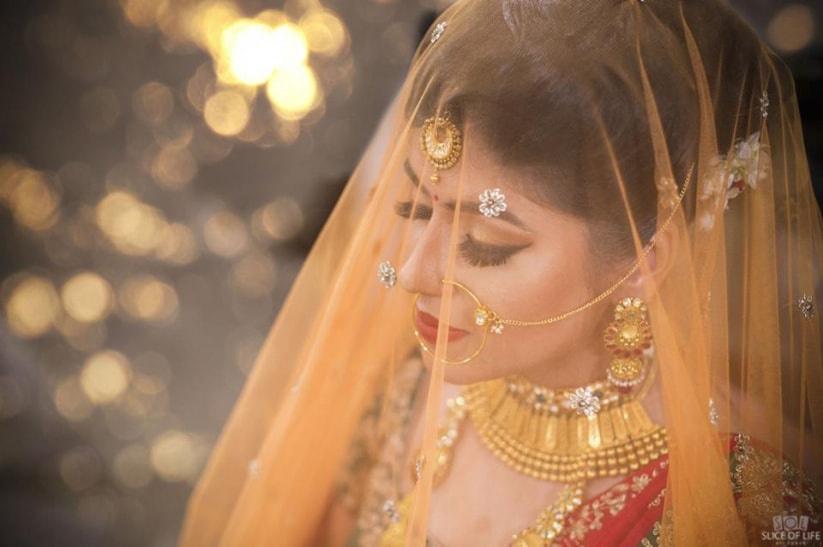 Relax, and take a deep breath. Meditation, a good night's sleep, inhale and exhale - whatever works for you. Try to push out all the thoughts that are frantically running through your brain and just focus on the moment, be present 'in the moment' on your wedding day.
Focus on the now instead of what will be. After all, whatever will be, will be. Worrying about it is not going to change anything except your health state. Practice mindfulness of thought and discard the ones that don't lead you to a happy place.
Being jittery and nervous is very natural, for all important occasions of your life - especially your wedding day. It becomes even more important that you rein in the horses of wild thoughts and worries and just try to be calm and composed. Have some Kashmiri Kahwa to soothe your nerves and keep calm to carry on.
3. Be with People Who Make You Happy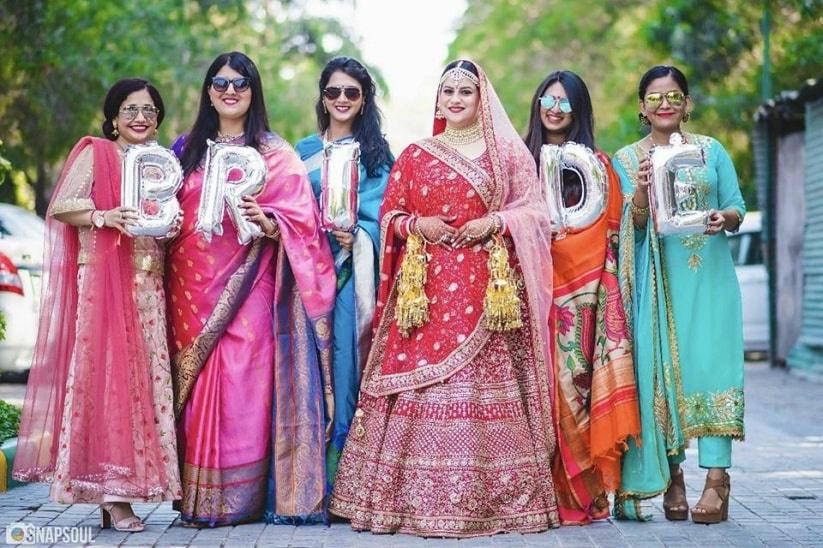 Being by your own will make you overthink and worry. An empty mind can definitely be a devil's workshop. Whoever thought that they can deal with wedding jitters on their own is kidding themselves. Surround yourself with people that make you laugh, warm up your heart and keep you away from negative thoughts. Your bridesmaids, parents, sister, friends – keep your loved ones close.
They will know what's running through your mind and hearing your thoughts out loud by someone else without even telling them makes you realise that they understand and that in itself is comforting enough to keep the wedding jitter at bay. Let your friends come over and hold out a glass of cocktail so you can sit back and relax while the preps are going on like crazy.
Take your BFF into confidence and let them know how you are feeling. They will be there to remind you of all the good times you've had with your soon to be spouse, what lies ahead for the two of you. They are going to be there and help you keep calm on your wedding day when you cannot do it yourself. Being someone who has always been there for you and have known you for your life.
They would be aware of all the worst-case scenarios that your mind can make up and reassure you on how they are just that - flights of fantasies induced by jitters. It is the no. 1 priority on their list of bridesmaids' duties.
5. Turn to Your Partner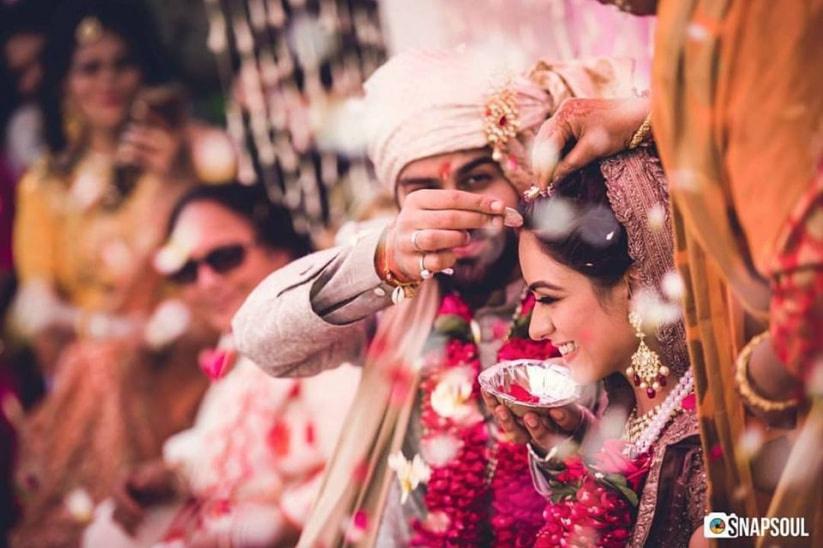 Remember it's not just you but your partner too who is nervous for the wedding day. Turn to your partner and find comfort, have a long conversation over the phone, meet up for a cup of coffee if possible or just think about them and how much they mean to you.
You'd be surprised to know his state and talking about how both of you feel and being each other's support system might just light you up. This way you'd be able to lay the foundation of your marriage right from the pre-wedding period.
5. Cherish and Seize the Moment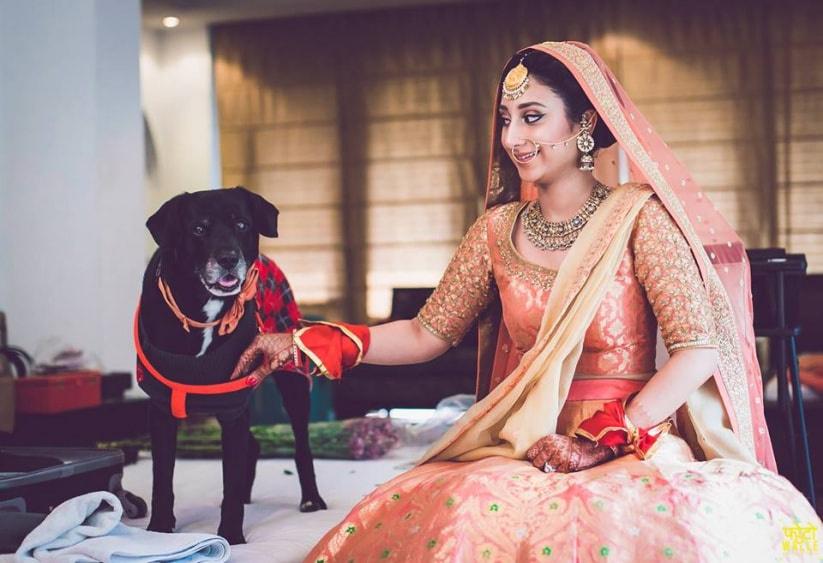 This is your wedding day and your big moment. Count your blessings, cherish the happiness around you and look for love in all corners. Being with your pet could be a great way to make the silence beautiful too. You could also listen to music, read something, write something - just express yourself, to yourself.
Let happiness and love flow through you as you take it all in and get ready for the biggest party of your life. Capture the essence of cold feet on paper or on a self-talk video and find out if your worries are trivial or not. This would also set up a problem-solution mindset instead of the quicksand of wedding jitters you are stuck in.
Just as you were so particular about your bridal jewellery and your mehndi designs, you have to be particular about your peace of mind also
6. Live it up!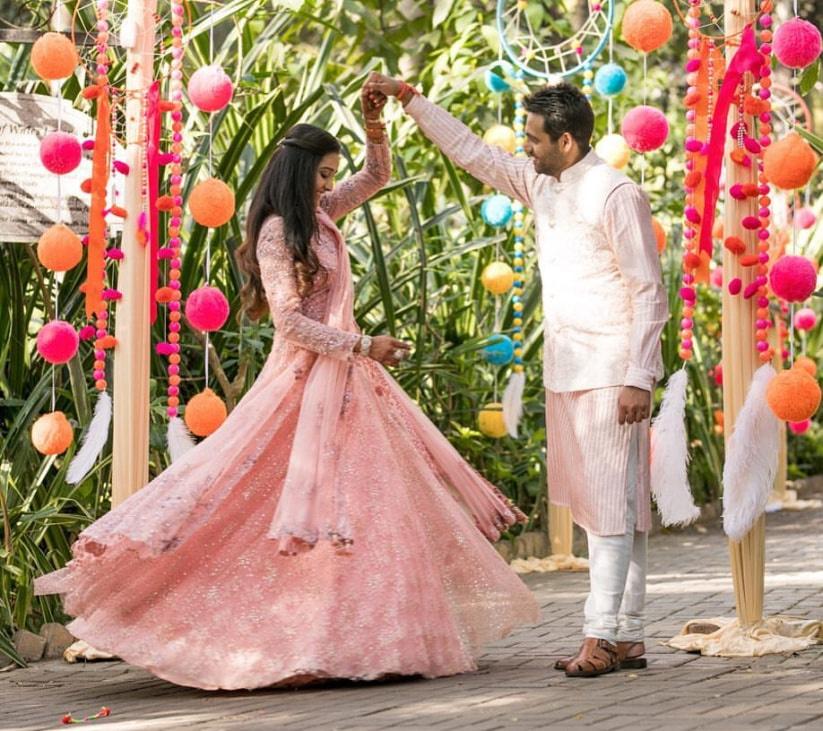 Dance and twirl, and loosen up! Enjoy the many wedding functions and make memories. Focus on celebrating your new life instead of the 'what if's'. Make sure you are absolutely enjoying each and every occasion that leads up to the wedding day. Smile, dress up and party on.
There is beauty in chaos, and wedding jitters are the perfect example of that. Your wedding day is your fairytale, don't allow negative thoughts like worry, anxiety and panic ruin it for you. This day will only come back in memories, make sure they are your favourite ones.
Do you have tips to help your fellow brides-to-be to stay calm? We'd love to hear them so do share!