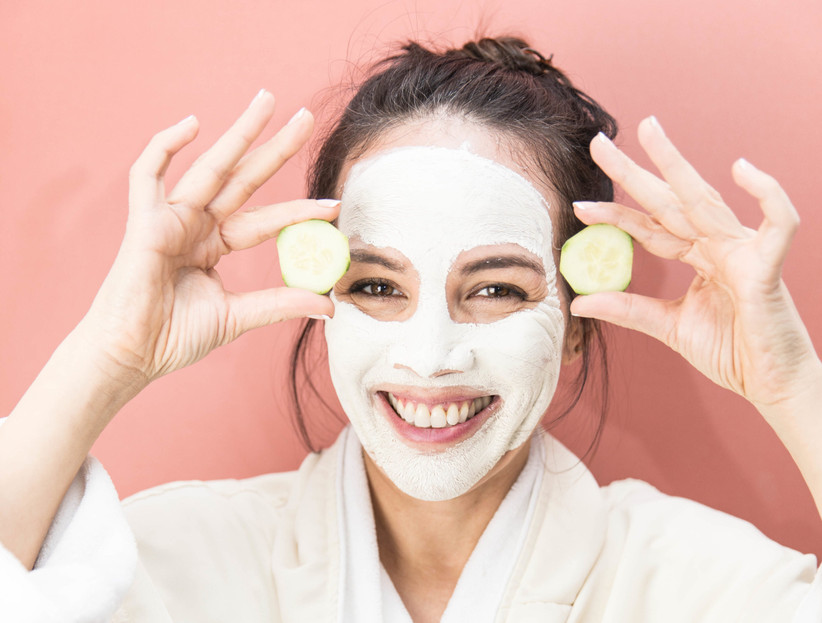 Image Courtesy: Pinterest
In the world of beauty treatments, only a few have the time to reach out to their kitchen shelves and whip up those God-sent organic and natural skincare ingredients and turn them into face masks and divine scrubs. Being Indians, it is hard to ignore the fact that kitchen-ingredients were the only beauty products our grandmothers and mothers used as their beauty potions. Purane gharelu nuskhe as the term goes, has been the ultimate skin-savers without leaving any chemical reaction or harmful effects on our face. Treatments will come and go, but skincare home-remedies are forever!
So, brides-to-be, if you're looking for the ultimate answer to get glowing skin before your wedding, we'd say the only place you need to go is into your pantry. Whether you have dry skin, oily skin, sensitive or acne-prone skin, we're listing below the most sought-after home remedies for glowing face before your wedding day.
Daily Home-made Scrubs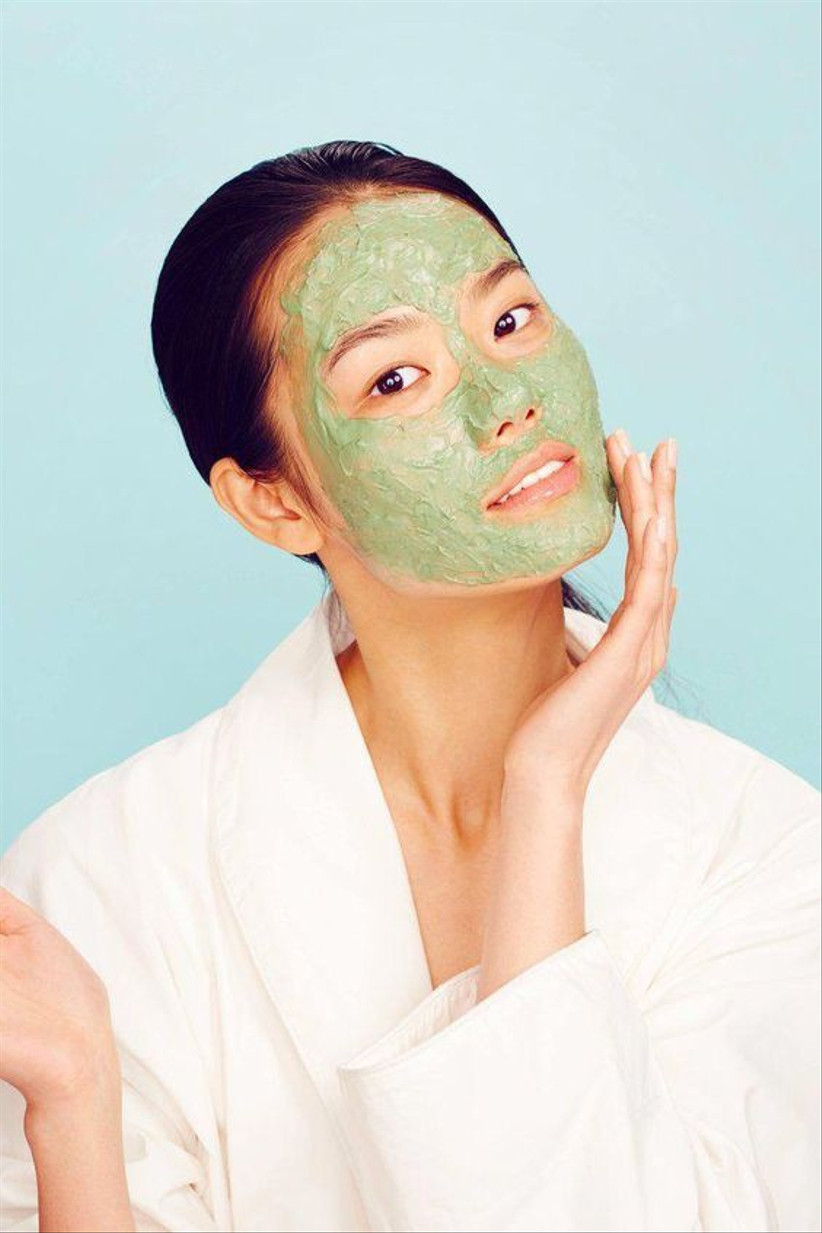 Image Courtesy: Pinterest
Exfoliation counts as a very crucial step in achieving that natural and healthy glow and there's nothing better than a good exfoliation routine using the right products and methods. When scrubbing, remember you need to be extremely gentle on your skin. Use circular strokes to get rid of the peskiness and excessive oil. Always pat dry your skin after a good exfoliation session and don't forget to wear a light home-made face mask or layer of nourishment. Don't be too harsh with scrubs. If overdone, they can be harmful than benefitting!
Here are some home made scrubs for glowing skin and every skin type:
Lemon, Honey & Granulated Sugar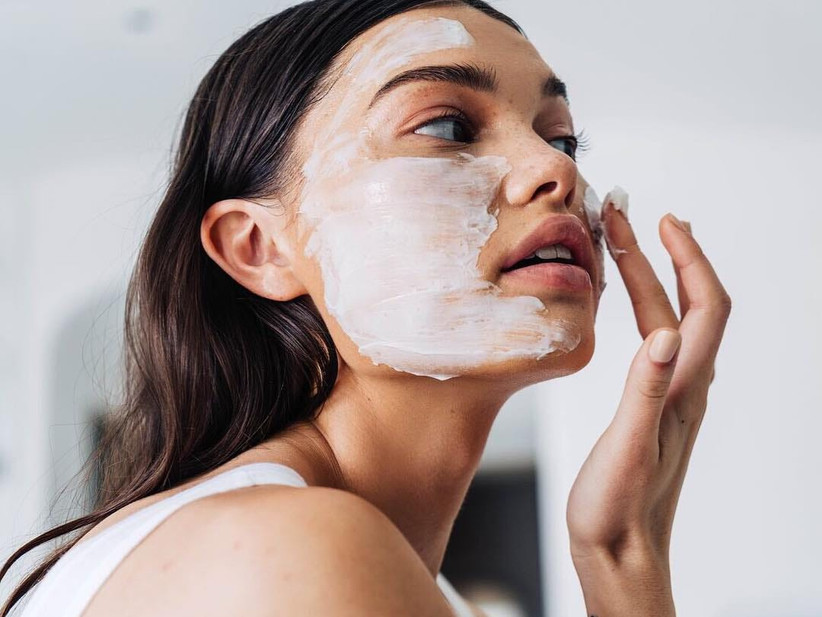 Image Courtesy: Insider
Perfect for oily skin, a light scrub made with lemon, honey and granulated sugar works wonders to remove excess sebum from the surface of the face. Here's everything you need.
1½ tablespoon organic honey
1½ teaspoon granulated sugar
3-4 drops of lemon
Directions: Mix all the ingredients into a not-so-dry scrub-like consistency. Damp your face with some water and apply the scrub all over your face and neck. Focussing more on the oily parts of your face, say your T, rub the scrub gently in circular motions for a couple of minutes. Rinse off with cold water and pat dry.
Oatmeal, Milk & Honey Scrub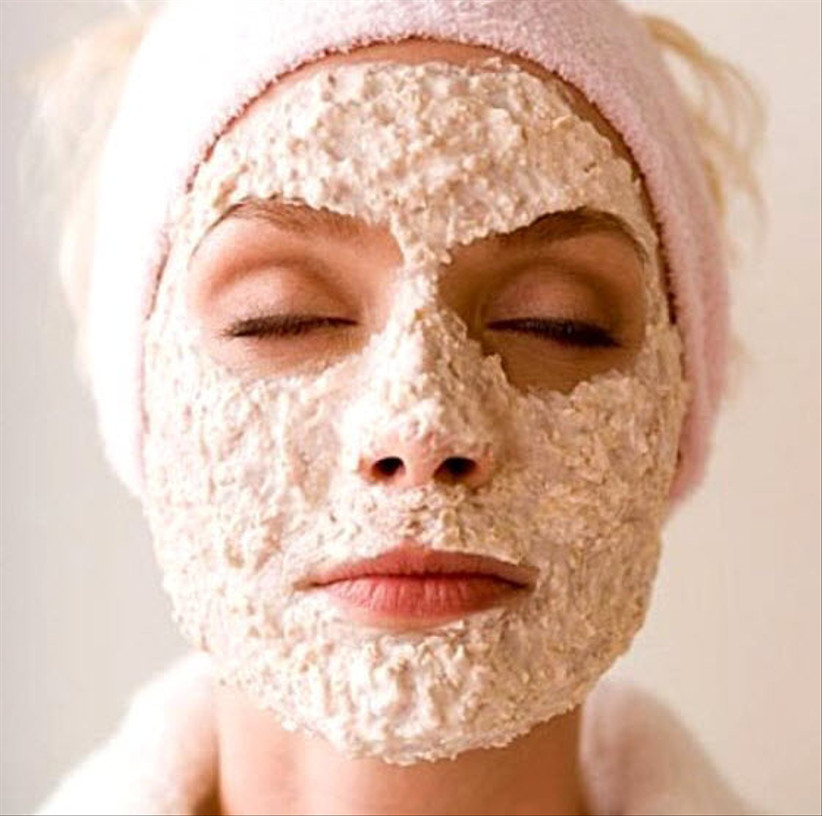 Image Courtesy: Freepik
If sensitive skin is your biggest concern, all you need is this miraculous scrub made with soothing ingredients like oatmeal, milk and honey. Here's the recipe:
½ cup coarsely grounded oatmeal
2-3 tablespoon milk
½ tablespoon honey
Directions: Soak oatmeal in milk for a couple of minutes. Add honey and mix it into a smooth granulated paste. Apply the mixture all over your face and neck and leave the mixture to settle for a couple of minutes. Once, semi-dry gently rub your face in circular motions for a couple of minutes and rinse off with lukewarm water and pat dry.
Coconut Oil & Ground Almond Scrub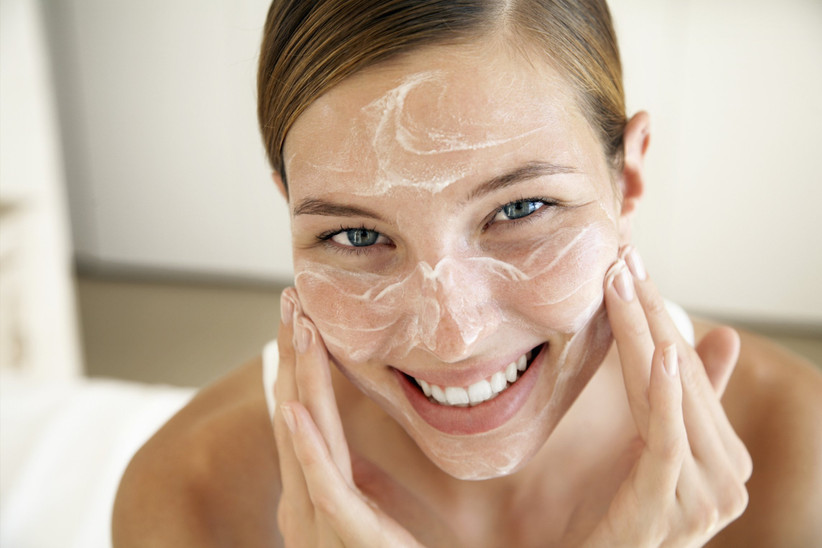 Image Courtesy: Heart Radio
Coconut oil and ground almond scrub is ideal for people with dry skin. This is one of the best home remedies for glowing face without leaving your skin flaky and dry. Thank god for coconut oil! Here's what you need:
½ tablespoon finely ground almonds
1 tablespoon warm coconut oil
Directions: Mix the two ingredients together and apply as usual. Don't apply too much pressure as the almond powder can damage the top layer of the skin because of its coarse nature. Rub gently into your face in circular motions and leave it on your face for 5 minutes. Rinse with normal water and pat dry.
Rice Flour, Honey & pinch of Cinnamon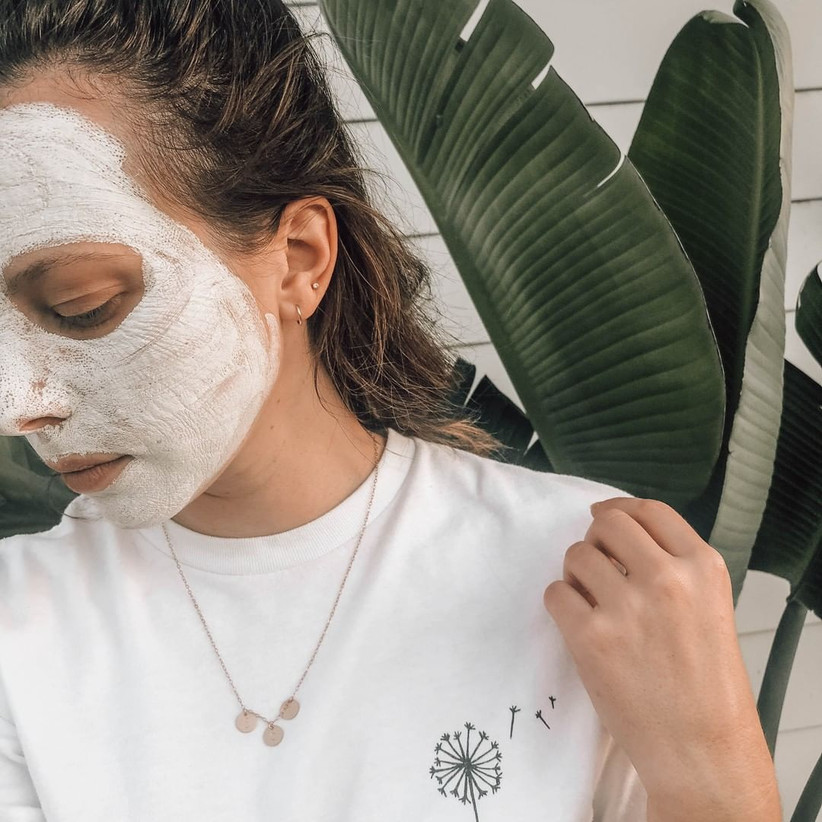 Image Courtesy: Cactus Skin Care
Acne-prone skin can be a little difficult to deal with but with the right ingredients, it no more feels like a nightmare. Here's a quick home remedy for glowing face when dealing with acne and blemishes:
2 tablespoon rice flour
2-3 tablespoon of organic honey
A tiny bit of cinnamon powder
Directions: Rice flour can turn really lumpy so you gotta work with it fast. Nicely bring together a thick, near lumpy, consistency by mixing rice flour and honey and add a pinch of cinnamon. Apply this mixture onto damp face and scrub in gentle circular motions. Leave the mixture onto your skin for 3-4 minutes and then lightly scrub it again. Rinse off with cold water and pat dry. Apply a light layer of aloe vera gel if the scrub leaves your skin stretchy.
Revitalising DIY Masks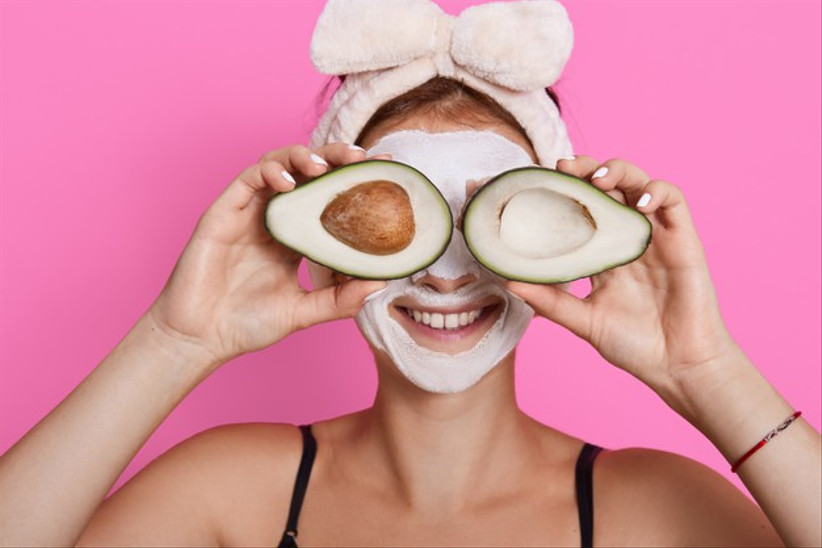 Image Courtesy: Freepik
As we hit mid-twenties, our skin starts showing loss of youthfulness and the lifestyle is to be blamed. With no regular skincare regimens and use of random skincare products, our skin takes a lot on itself. You cannot expect it to heal while you continue to damage it. So, masking is the next big step that helps fight early ageing, fine lines, dullness and pigmentation. As a soon-to-be bride, you cannot keep your skin at stake. Incorporating masking as a regular part of your weekly skincare routine to steer clear of the beauty oddities. Check out some homemade face packs for a glowing face that you need to make notes of!
Turmeric, Yoghurt & Lemon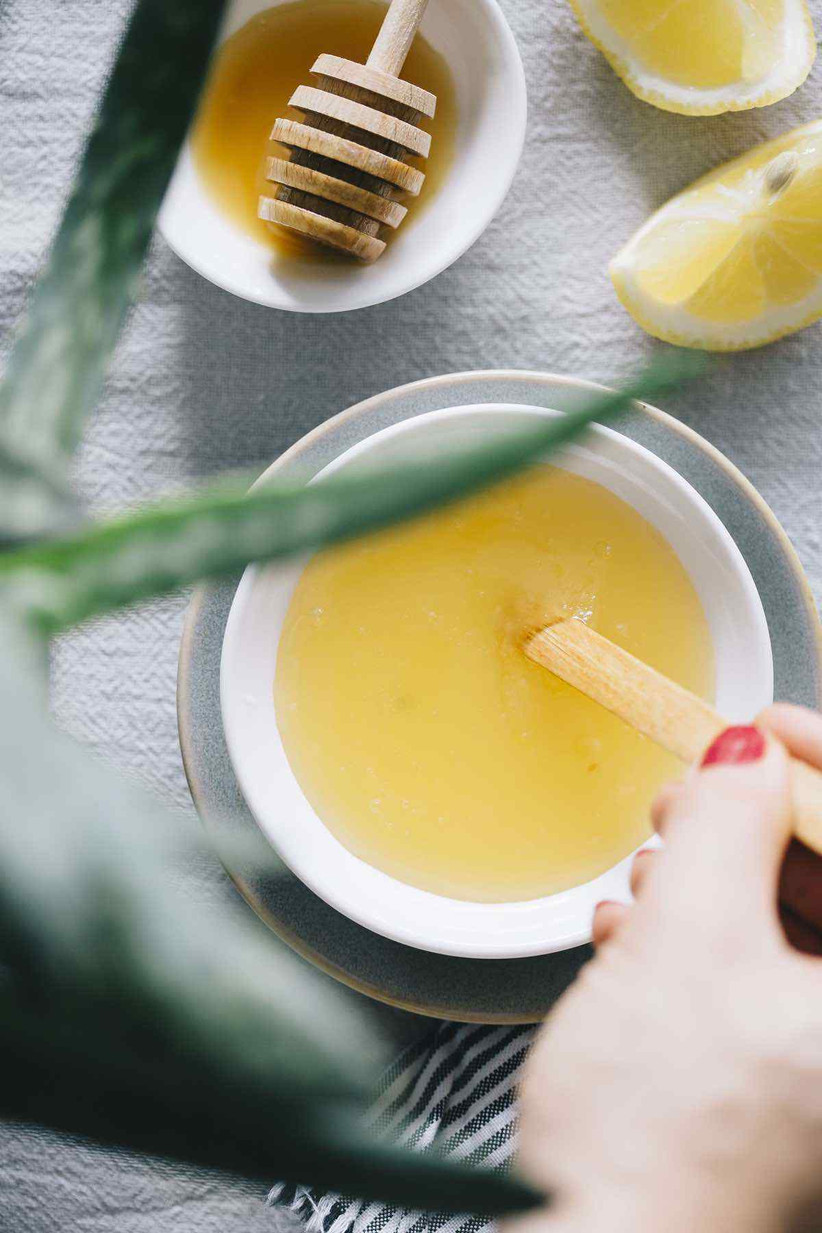 Image Courtesy: Pinterest
A face mask made out of turmeric, yoghurt and lemon is a magical combination for people with Oily skin. This has been one of the oldest remedies to reduce excess oil from the face, allowing the skin to radiate its natural glow. Check out how it's made:
2 tablespoon yoghurt
½ tablespoon lemon
½ teaspoon turmeric
Directions: Nicely mix all the ingredients into a thick paste. Apply evenly on your face and neck. Avoid areas near the eyes. Wait for 15-20 mins or until completely dry. Once dry, wet your face and rub the pack lightly to gently exfoliate all the dead skin cells. Wash completely with cold water and pat dry. Apply a light-weight moisturiser.
Banana, Baking Soda & Turmeric Powder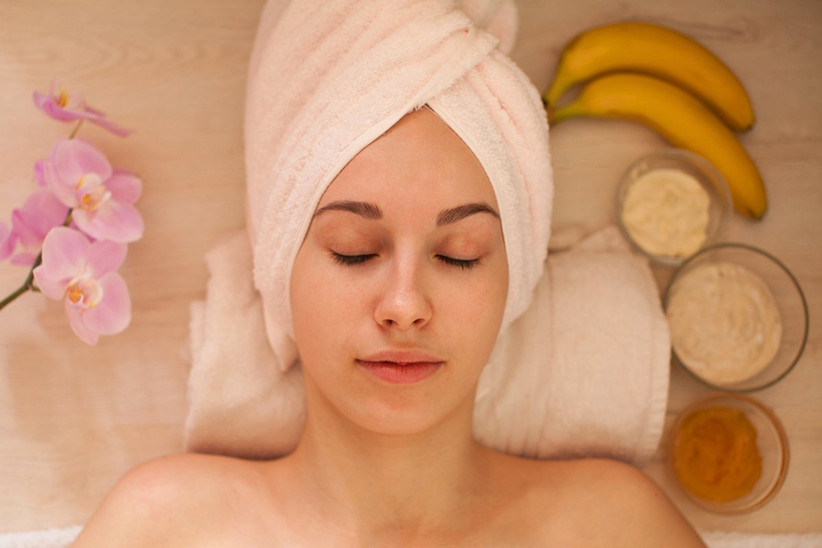 Image Courtesy: Taste of Home
To deal with acne-prone skin while restoring a natural glow, use of neutral and strong ingredients together is the trick. Let's see what you need.
1 Ripe banana
1 teaspoon baking powder
Pinch of baking soda
Directions: Mash the ripe banana completely into a thick paste-like consistency. Add baking soda and turmeric powder and incorporate the ingredients well. Apply the mixture evenly on your face and leave it on for 10-15 mins. Rinse it off with cold water and pat dry.
Papaya Honey & Egg-whites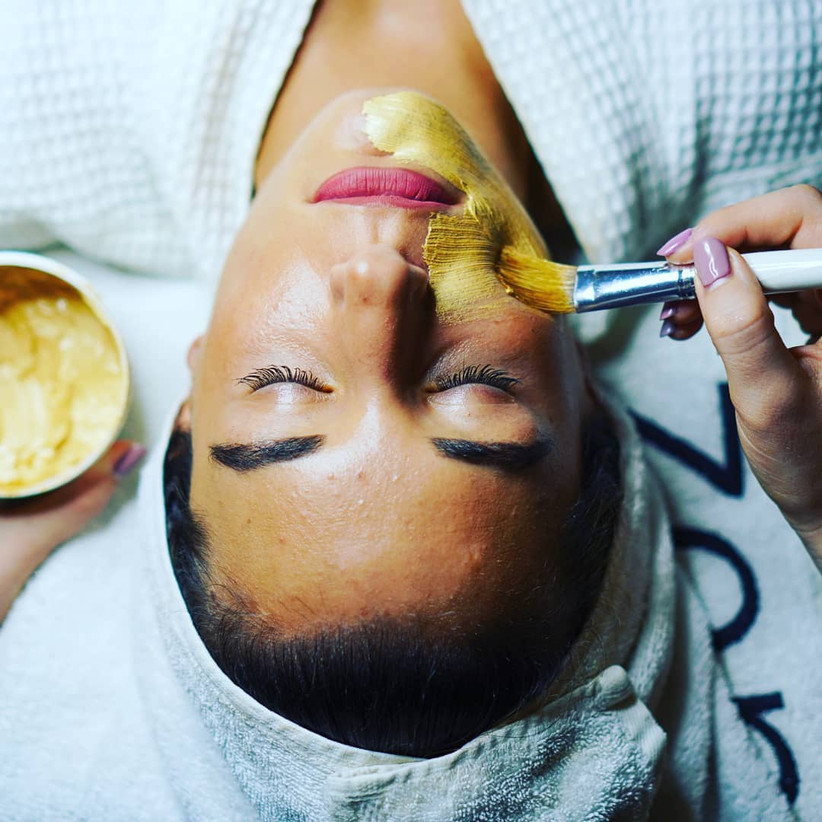 Image Courtesy: LMarie Skincare Pro
Dry Skin can really give you a hard time when you're in the middle of your makeup trials. The flaky skin is bound to collect makeup and make the blending difficult. This simple home remedy for glowing face is what you need to get rid of the dry skin while promoting a healthy glow. Check out what you need:
1 cup papaya puree
2 teaspoon organic honey
Egg-white of one egg
Directions: Since this remedy involves all wet ingredients, the consistency will remain translucent and semi-liquidy. Blend all ingredients well and apply the mixture on your face and neck, evenly. Wait until the face pack is completely dry then wash off with lukewarm water and pat dry.
Rolled Oats, Yoghurt & Honey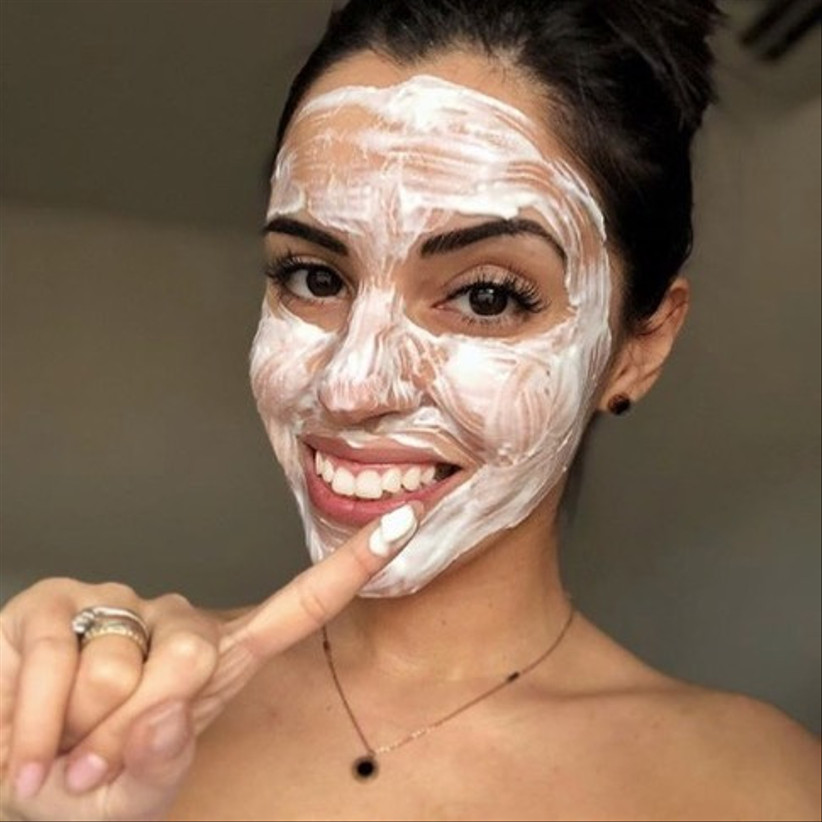 Image Courtesy: Broadcast Beauty
Dealing with sensitive skin needs extra care and needed precautions since you don't want to trouble your skin, definitely not before your big day. A soothing mask is all you need, so here's what you need:
½ cup finely powdered rolled oats
1 cup yoghurt
1 tablespoon honey
Directions: First, mix oats and yoghurt and leave it aside for some time to. Once in a thick consistency, add honey and mix well. Apply this soothing concoction on your face and neck and leave it on your face until fully dry. Rinse it off with lukewarm water and pat your skin dry.
Glow-getter Diet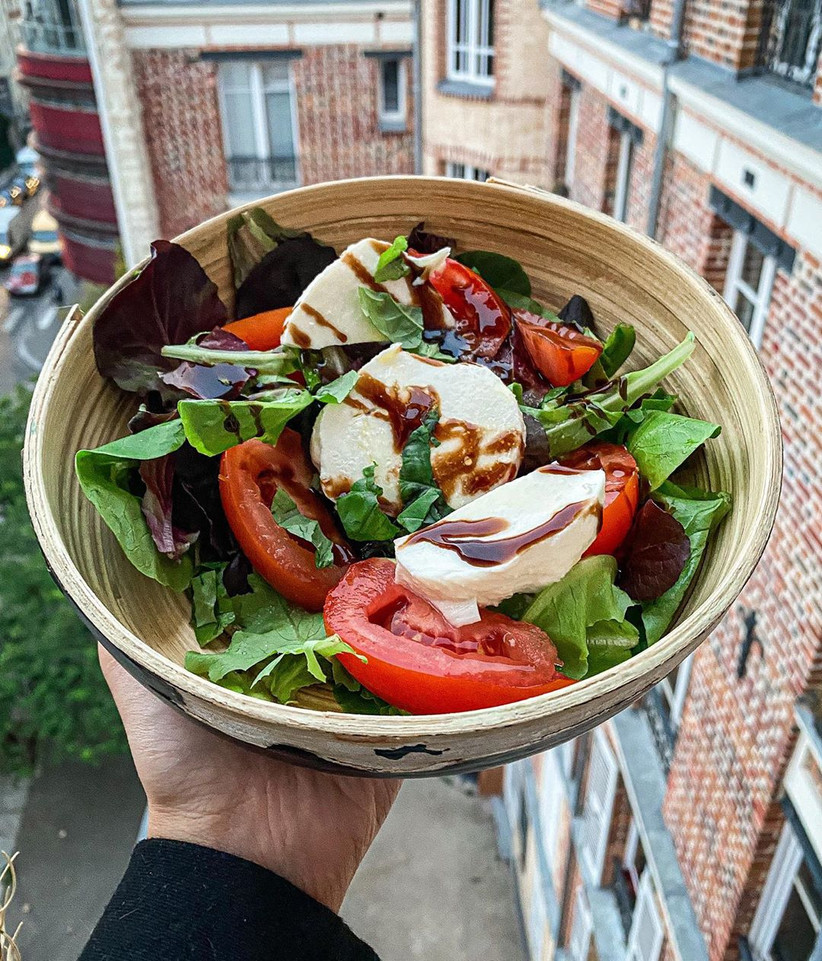 Image Courtesy: Food Geek & Love
A healthy diet has a significant impact on how our skin looks and feels and there's nothing that can replace the goodness of what you put in your system. Diet also helps in resorting dead skin cells and boosting the skin from within, benefiting our body and our face. If you're still looking for home remedies for glowing face then these interesting concoctions and smoothies is all you need.
Add Flaxseeds to your Smoothie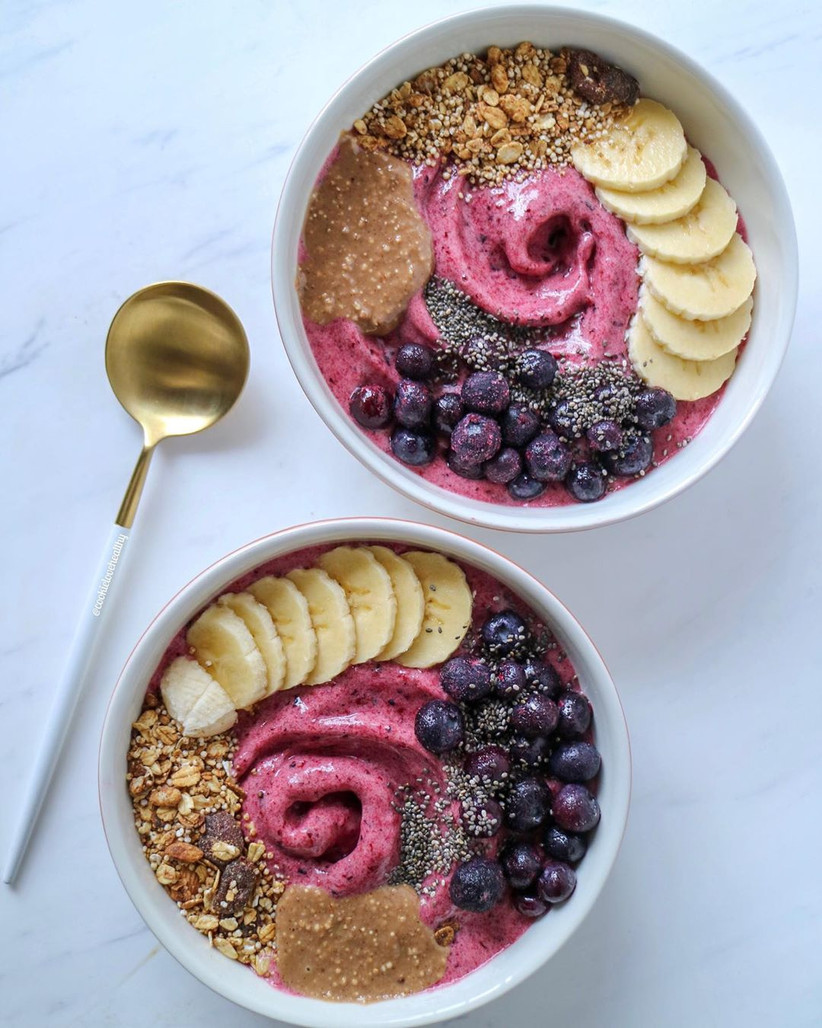 Image Courtesy: Cookie Love Healthy
Flaxseeds are rich in Omega-3 fatty acids and they are perfect for your skin every way as they help in erasing the spots and redness from your skin. You can easily include this in your diet by grinding it with any of your favourite smoothies.
Drink Carrot, Beetroot & Tomato Juice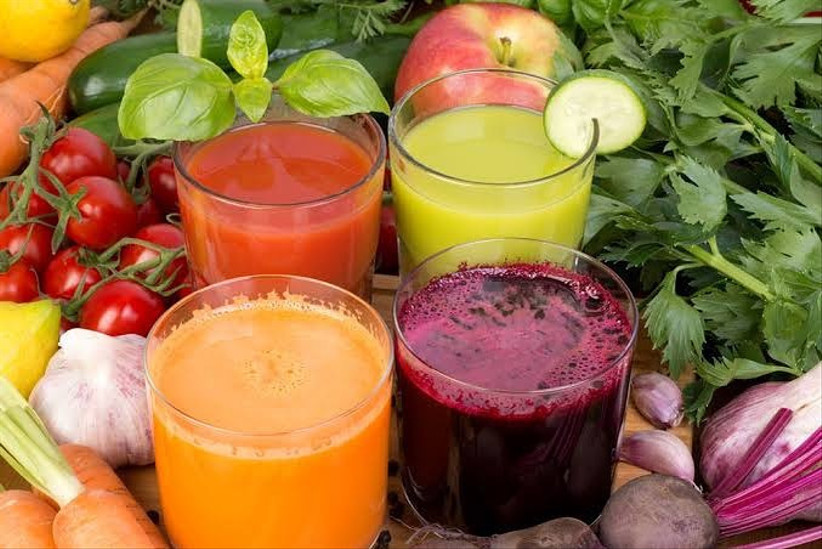 Image Courtesy: Go Nourish Life
Carrot, beetroot and tomato juice is one of the best home remedies for glowing face out there as it is simple to use and effective in every way. You can add lemon, pepper powder, salt and coriander leaves to enhance the taste of this beauty drink.
Over the years, home remedies have shown impeccable results for those who practice them religiously. With the fast-paced, futuristic lifestyles and less availability of time, homemade beauty remedies began to become history. Homemade remedies are instant glow-boosters and so easily doable. As a bride-to-be, indulge in some pampering and use these homemade remedies for a glowing face before you walk down the aisle.
Know some more tried and tested home remedies for a glowing face? Share with us in the comments below!
DISCLAIMER: Please take a patch test of any of the remedies mentioned above on the inside of your forearm before using it on your face. Steer clear of any allergic reaction some ingredients might have on you.