Expert Approved Organic Skincare Routines for Different Skin Types and Concerns
Experts from the most prominent organic skincare brands in India, reveal organic skincare routines and top ingredients to pamper and rejuvenate your skin.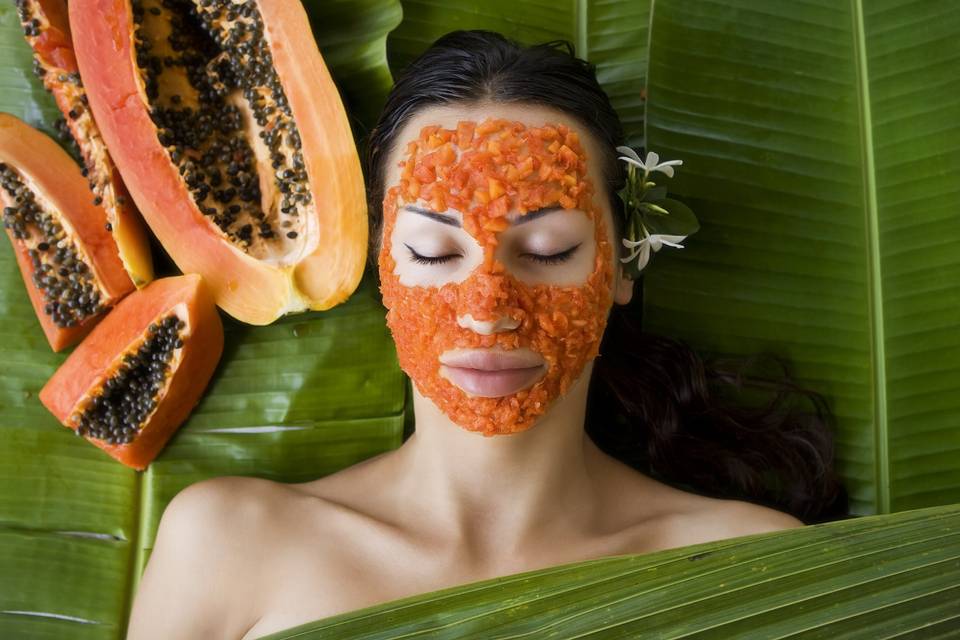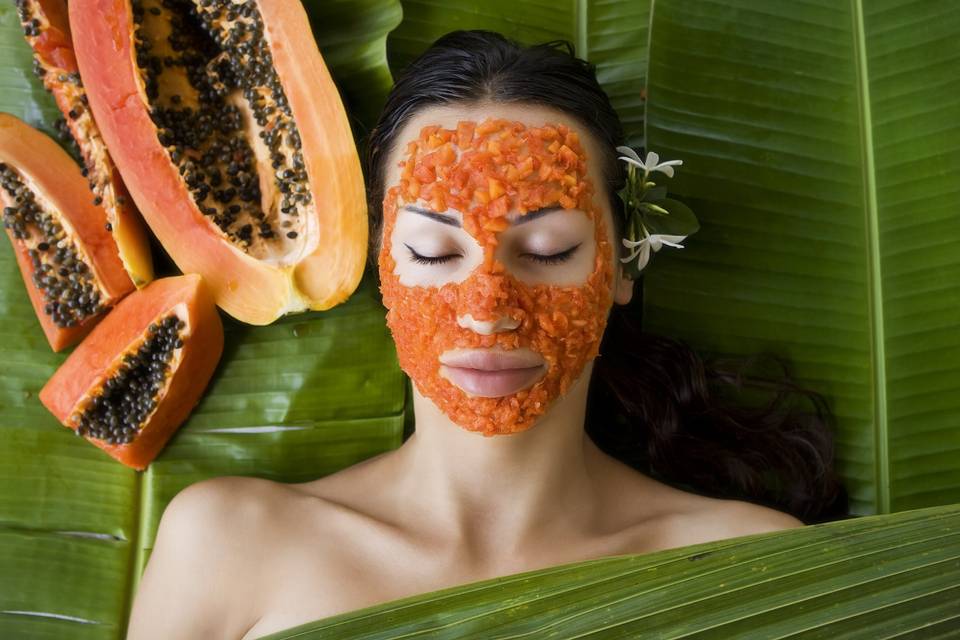 Image Credits - Shutterstock
Growing up, I found all the solutions to my regular skin problems in my grandma's kitchen garden. Be it a hideous pimple, tanned skin, adamant dark spots, or dry flaky skin, out came scoops of besan, a cup of milk, spoonful of natural aloe vera gel extracted from the plant, drops of honey, or virgin coconut oil as magical skincare remedies from grandma's kitchen garden. But time and the urban life leaves telltale signs on our skin and grand ma's kitchen isn't as handy in our lives in metros, as it once used to be.
If you miss the scrumptious taste and scent of natural skincare as much as I do, unsung heroes from the indelible breed of mindful skincare could be what you are looking for. Dig into our conversations with Kama Ayurveda and Dr. Taruna Yadav, Senior Ayurveda Doctor from Forest Essentials to unwrap the secrets of organic skincare products.
How are organic skincare products beneficial for skin's long-term health?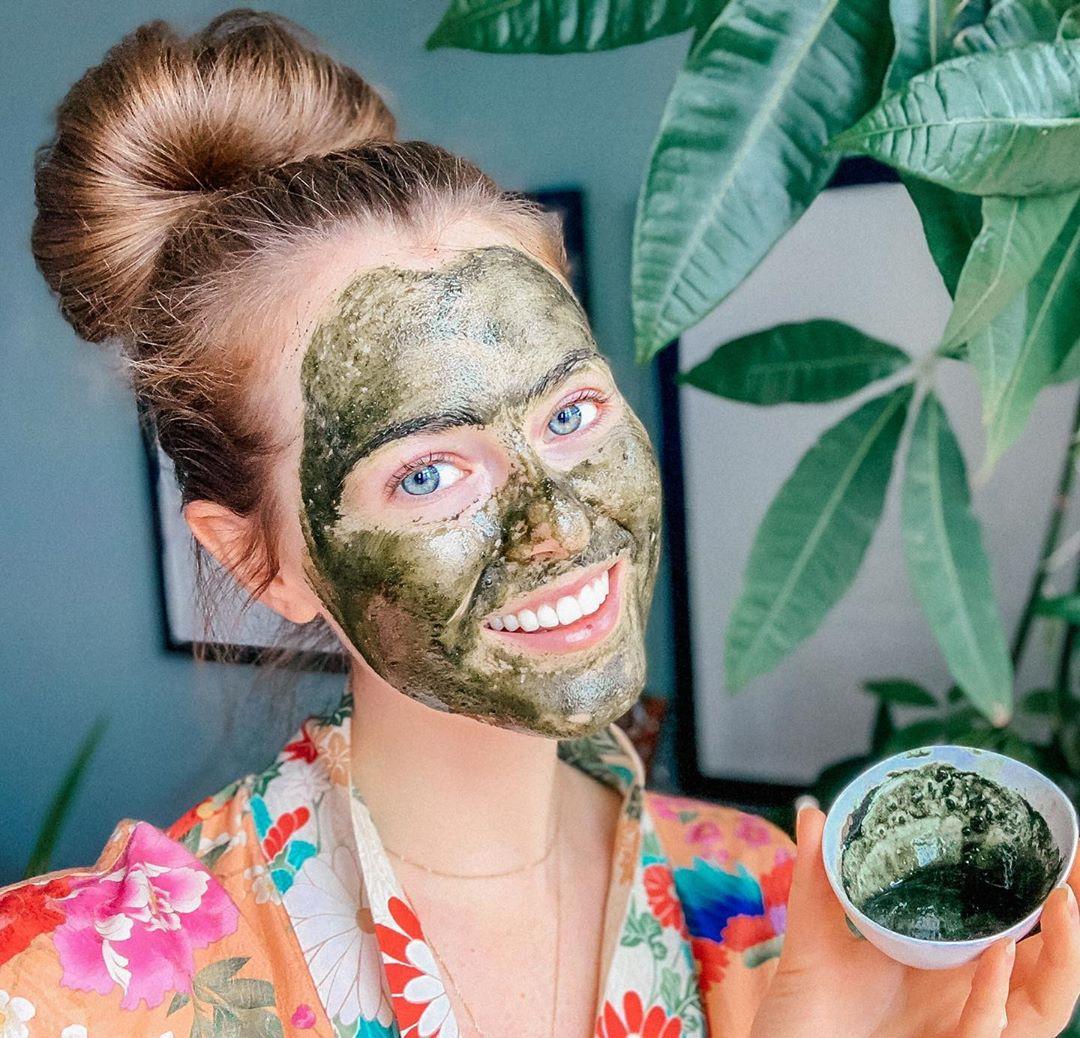 Image Credits - Living Pretty Naturally on Instagram
Dr. Taruna Yadav shares, "The main principle of Ayurveda is that whatever you use for health and beauty has to be Pure, Fresh, Natural, Organic and Seasonal. Ayurveda does not advocate chemical fertilizers or ingredients grown out of season. This is what gives Ayurvedic ingredients their potent properties. Beauty products which are made of "living" substances such as organic plants or their extracts are balanced by nature and contain the vibratory energy that constitutes life. These living substances contain all the purifying, nutritive and balancing properties necessary to nurture the skin and slow down the ageing process. Organic products are like the perfect foods for the skin. They allow your skin to breathe, relax and attain a healthy glow in the most natural way possible.
When we say organic, it means that right from the sowing of the herb, to the processing and then creating the product, there shouldn't be any form of chemical contamination in the form of fertilizers, pesticides or harmful chemical preservatives. Organic skincare products are focus driven allowing the essential micronutrients to repair, nourish and renew the skin, while being kind to Mother Earth and supporting sustainable practices in the long run."
Skincare for Dull and Dry Skin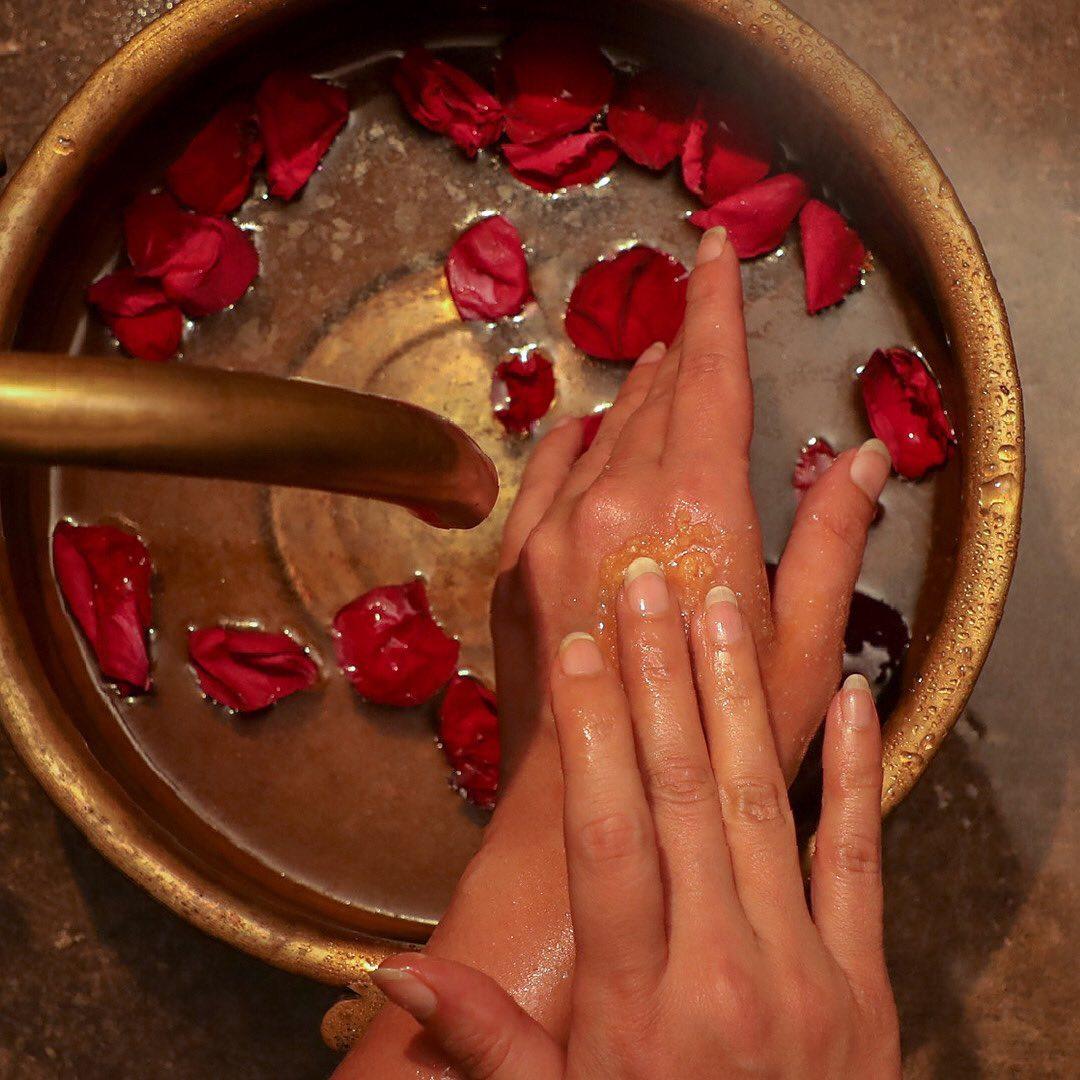 Image Credits - Forest Essentials
Problems associated with dry skin like dry flakes and skin patches can aggravate during the summer and especially, winter season. It's a popular myth that the summer season has a drastic impact only on oily skin. It is extremely important to take care of dry skin during the dry season and protect your skin from the UV rays and the constant sweat, if your city is the humid kind. Ingredients like shea butter, coconut oil, olive oil, oatmeal can add the lost supple and smooth feeling to your skin.
Expert Approved Skincare Regime for Dry Skin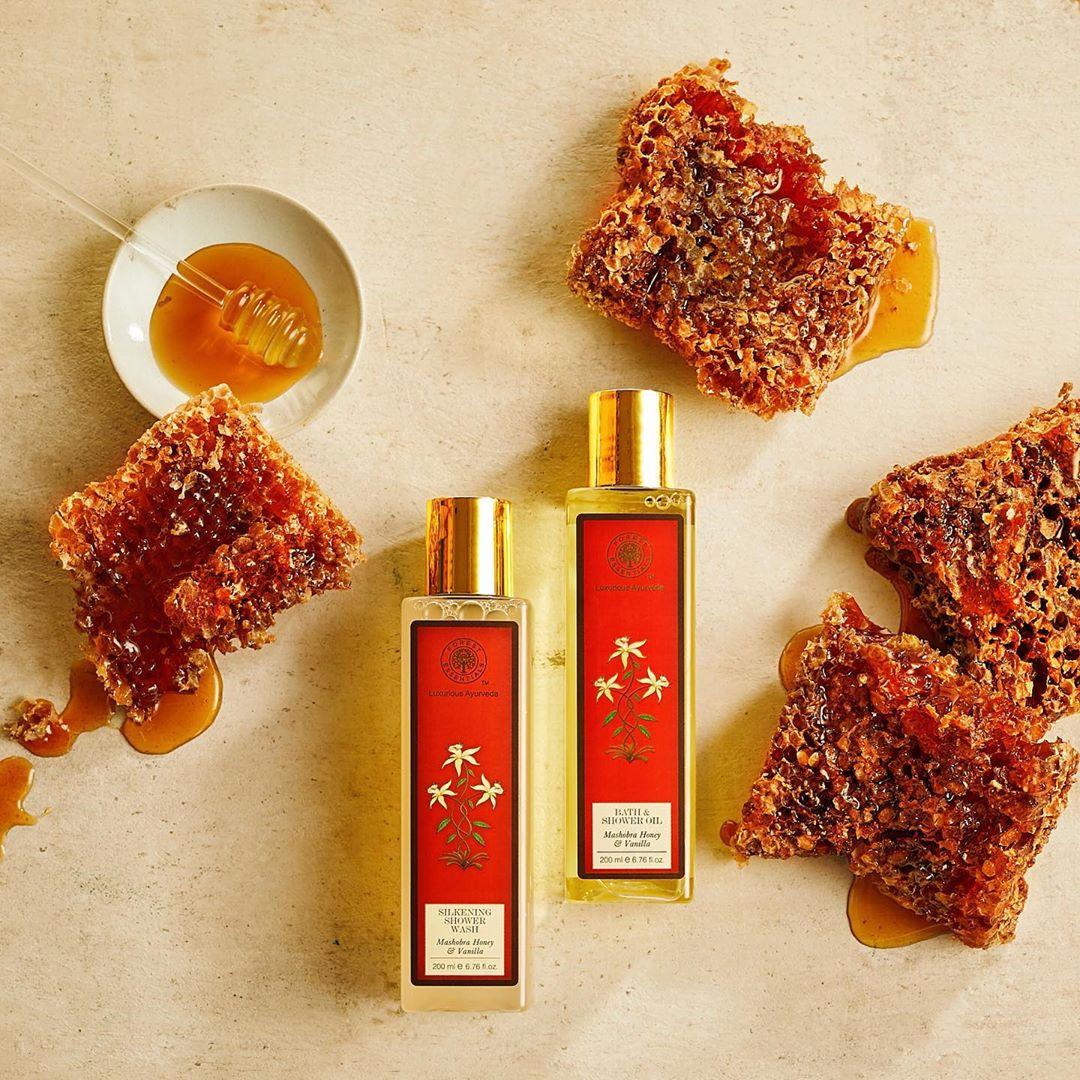 Image Credits - Forest Essentials
Dr Yadav shares a step by step skincare regime for all newly weds, or brides to be with dry skin.
Morning Regime
Step 1: Cleansing
Opt for a hydrating cleanser like the Mashobra Honey, Lemon and Rosewater Facial Cleanser from Forest Essentials made with the infusion of moisturising and balancing ingredients that gently cleanse the skin without disturbing the natural pH of skin.
Step 2: Apply a Hydrating Serum
Start the morning ritual with a hydrating serum that is enriched with Vitamin C to brighten dull and tired skin. The Skin Boosting Activating Serum Rasa is a perfect choice made of orange peel, Glycolic Acid from Sweet Potato and Licorice extracts
Step 3: Tone the skin
Follow up with a velvet textured toner that has naturally derived Hylauronic acid and Aloe Vera juice that soothes the skin. The Tejal Balancing Water from Forest Essentials also comprises of Sweet potato, and Gotu Kola extracts that acts as humectant, other than Aloe vera and hyaluronic acid.
Step 4: Moisturise
The last step is applying a day moisturiser which is packed with essential nutrients such as Saffron extracts that evens out and tones the skin and cow's milk that deeply nourishes the skin. Also ensure that your face cream has a naturally derived sunscreen in it. The Antioxidant enriched Soundarya Radiance Cream with 24K Gold & SPF25 comprises of 24k Gold Bhasma that leaves an iridescent glow. This moisturiser also has a naturally derived sunscreen from Yashad (Zinc) Bhasma.
Night Regime
Step 1: Cleansing
Cleanse the day's grime with a traditional evening cleanser. Organic cleansers replenish the natural oils of the skin and fight the daily damage caused by environmental stressors and a fast-paced lifestyle. The Roop Nikhar Gulab Facial Ubtan contains hand pounded dried herbs, dry fruits and rose petals and is perfect for dry skin.
Step 2: Apply a Night Beauty Balm
Apply a herb infused lightweight balm to even out and tone the skin and prep it for the night cream. The Ojas Glow Replenishing Night Beauty Balm is antioxidant packed Moringa oil and Vitamin C enriched with Coconut Milk along with a floral infusion of herbs including White turmeric and Arjuna bark extracts that even out and tones the skin.
Step 3: Apply a night treatment cream
The last but most important step in this regime is the application of a night treatment cream to allow the restorative process that takes place during sleep. It improves the texture of skin, repairs fine lines, wrinkles and makes the skin soft and supple.
Also Read: Homemade Face Pack for Dry Skin
Age Specific Skin Care for Dry Skin
If you are in your 20's, make sure to opt for products that have skin enriching products like olive oil and tamarind extracts. If you are in your mid 30's and 40's, you might need to focus on a skincare regime that protects your skin from wrinkles and age spots. Keep your skin hydrated all the time and opt for products with soybean extract, black current seed oil and rosemary leaves. Dr Yadav suggests, "For Brides in their 30s, there is more predominance of Pitta, which makes skin prone to dehydration leading to dryness, therefore hydrating serums, lightweight facial balms, Oil replenishing serums are a must to infuse adequate nourishment into the skin. Both should invest time in regular massages 2/3 times a week to nourish and tone the skin. Apply the cream of fresh milk on dry skin daily."
Skincare for Oily Skin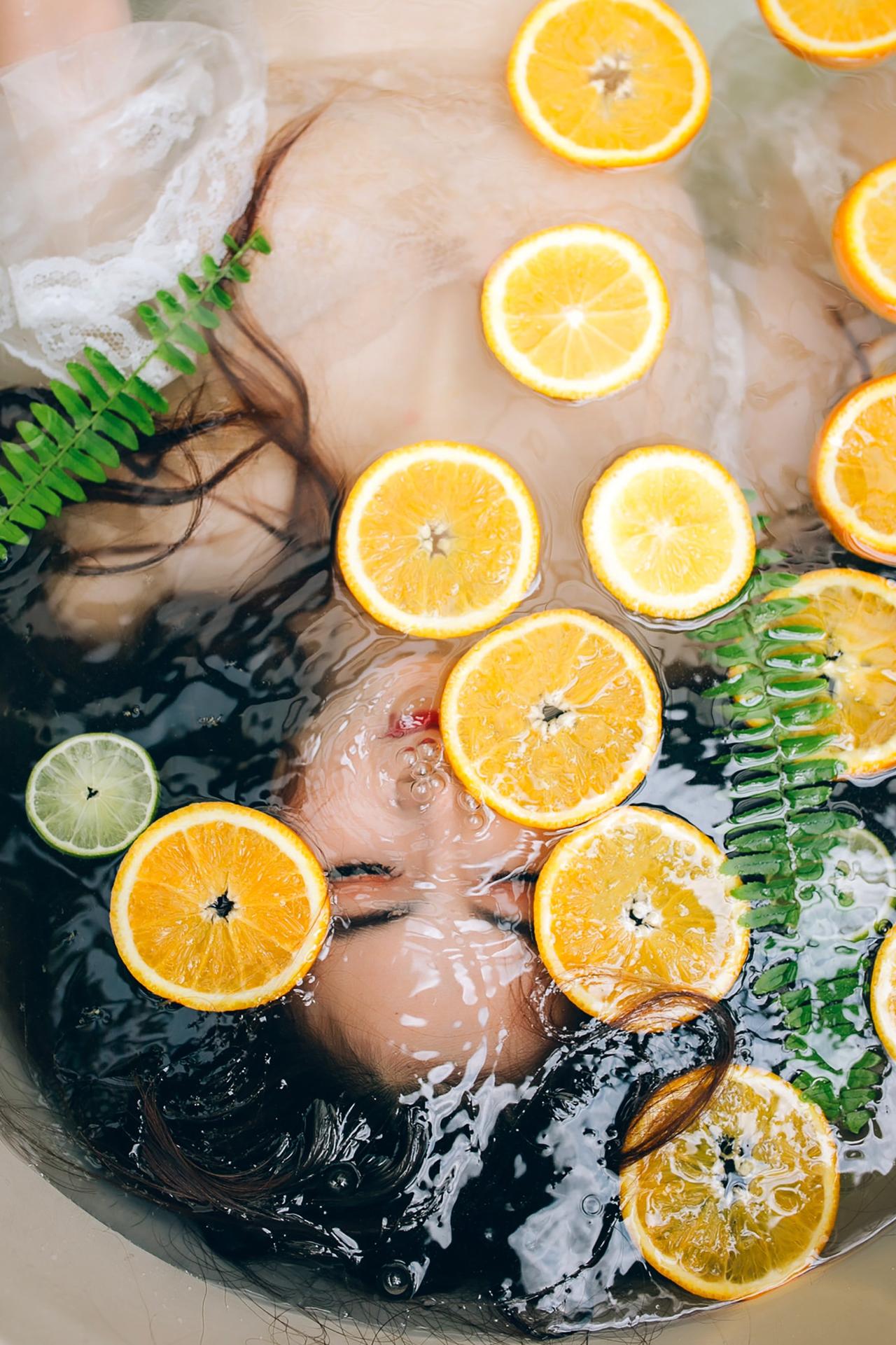 Image Credits - Anthony Tran on Unplash
I have often come across a general myth about oily skin - They say the more you wash your face, the more it strips the oil away from your face. Did you know that in reality it is the exact opposite? When you wash your face with sulphate cleansers too many times, it strips the natural moisture of your face away. This makes the sebaceous glands hyperactive producing large quantities of sebum. Kama Ayurveda shares "People with oily skin and acne prone skin should incorporate ingredients including Turmeric, Amla, Sandal, Neem, Rose, Lavender, Manjishta, Honey, Kumkuma, and Orange peel powder into their beauty regime."
Also Read: Home Remedies for Acne Scars
Daily Regime
They further share, "For oily skin, begin by washing your face 2-3 times with a mild herbal cleanser. Be sure to tone your skin after each wash. Scrub your skin twice a week to deep cleanse your pores, and remove excess oil. Then, apply a small amount of day cream, night cream, or moisturiser basis the time of the day. You should also avoid oily, spicy or fried food, and keep watch on your salt and sugar intake."
Age Specific Skin Care for Oily Skin
When you are in your 20's the production of collagen and elastin start to slow down. Dr Yadav shares, "During the 20's brides generally have a predominance of Kapha, which makes their skin prone to oiliness, therefore oil balancing lightweight products which are water based, gel based would be the best choice. Facial Ubtans with yoghurt is also recommended for oily skin."
Recommended Ingredients for Skin Concern specific skincare -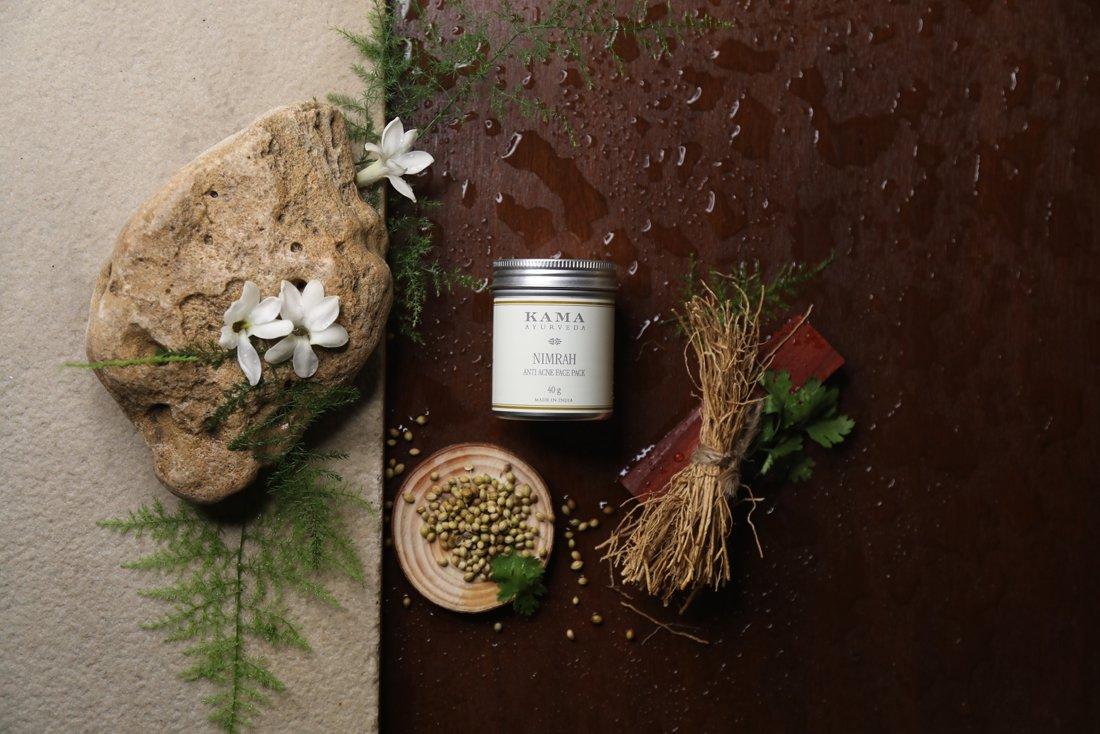 Image Credits - Kama Ayurveda
Here's a list of approved must-have ingredients by Dr. Yadav in your organic skincare products for specific skincare concerns.
Acne Prone Skin - Products containing Neem, Multani mitti, Aloe Vera, Rose, Nagkesar, Lodhra, Tulsi, and Lavender are best suited for acne prone skin.
Dark Circles - Products that have potato starch, coffee bean extract, cucumber extracts, papaya, and almond oil are perfect to treat dark circles.
Pigmentation - Saffron, Kasturi Manjal, Turmeric, Licorice, Cinnamon, Sandalwood, and Ghee works wonders on pigmented skin.
Tan removal - Opt for products with Orange Rind, Lemon Rind ,Coconut Water, Anantamool, Honey, and Tamarind.
Kama Ayurveda further shares, "Brides to be in their 20's and 30's must ensure they sleep well at night, and remain hydrated through the day. They should remain calm through the process and exercise regularly. They should also take a digital detox, whenever possible. As for their beauty concerns, they should refrain from using excessive alcohol-based makeup & hair sprays, and switch to natural products for their skin and hair."
Also Read:Tried and Tested Remedies to get rid of Acne
Add the goodness of Ayurveda to your skin care regime to feed your skin the best food from nature - minus the chemicals. Have questions on organic skincare benefits? Ask us in the comments section below or spark a conversation on our community page.