It's Time to Say "Bridesmaids Duties? Check" for Your BFF's D-Day
Bridesmaids get ready and take cues from our bridesmaids' duties checklist and help your Veera stay put as the madness begins.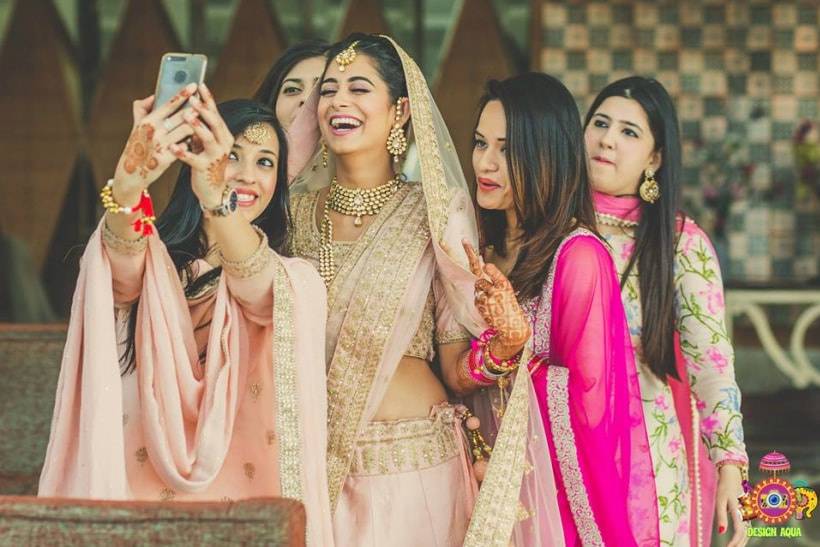 Remember Naina Talwar from Yeh Jawaani Hai Deewani? And, the scene when she receives a wedding invitation basket from her best friend Aditi! Didn't that scene make your heart cringe and wait for one of your besties to get married as soon as possible so your Yeh Jawaani Hai Deewani best friend moment could become real? It sure happened with us.
Being the bridesmaid is not just dressing up well to look good beside your friend in the photographs, there is much more to it and you will be there to relieve her of the pressure of the wedding bells while taking care of her million demands and needs. From shopping to carrying shopping bags and choosing the right outfits, you have it all on your plate together.
A sip of some Jameson here and there will let you be the young women who befriended each other while you help her prepare to be the newlywed bride who is about to start a new life together with her significant other.
It can be you miss being around too much and this could be your time to make up for all the times you went MIA or did not third-wheel the couple. Do the shenanigans begin in a week? Get your gear ready and jump in action next to the gorgeous bride-to-be as the friend she needs!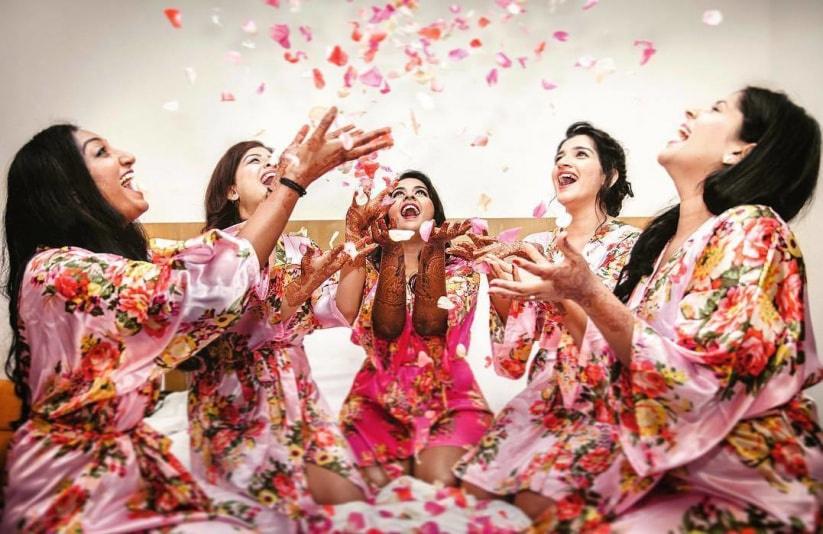 Image Courtesy: Shades Photography by Ashwin M.
What is a wedding unless it's your BFF's big day and you get to play the bridesmaid. It could be your next door neighbour or a girl you befriended in college. But, now she is taking the new leap and wants you to be there for her next to her as she embarks on this new journey. You have to play your part by adhering to these bridesmaids duties.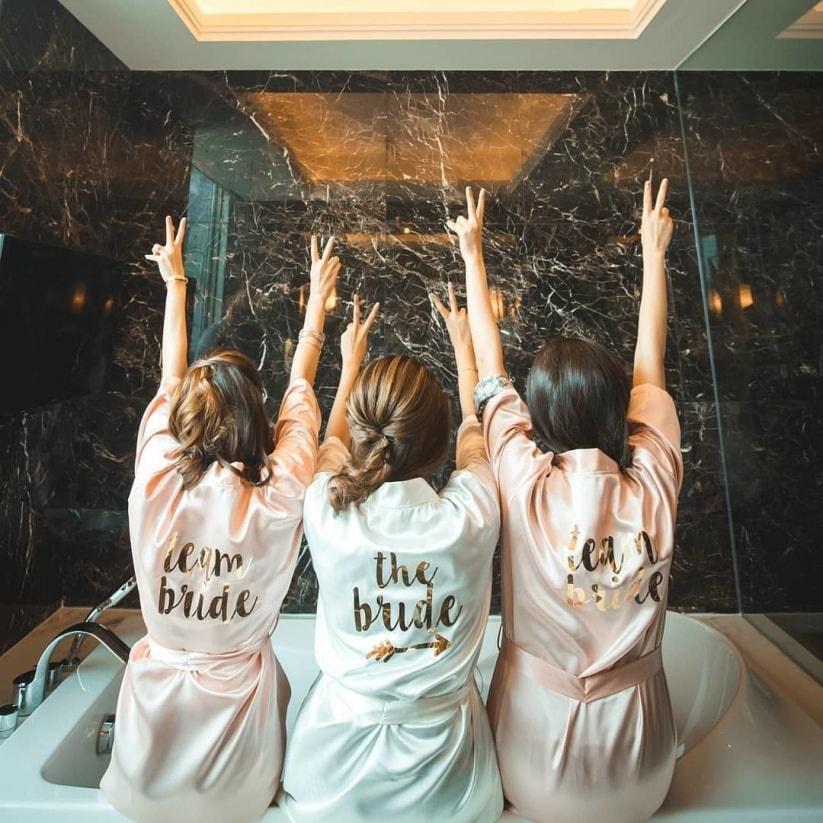 These bridesmaids duties list will bring a dash of awesome with a little bit of excitement and prep you for a week-long festivities to enjoy and cherish with your best friend. To all the nitty-gritty that hse needs to take care of, they become all the nitty-gritty that you have to take care of together with her and so it is not just her wedding it is almost your big day too.
Take out your pens, prepare a to-do list and enjoy your ride as a bridesmaid, next to the bride with these bridesmaids duties guide and make sure to tick the tasks off and "check" boxes!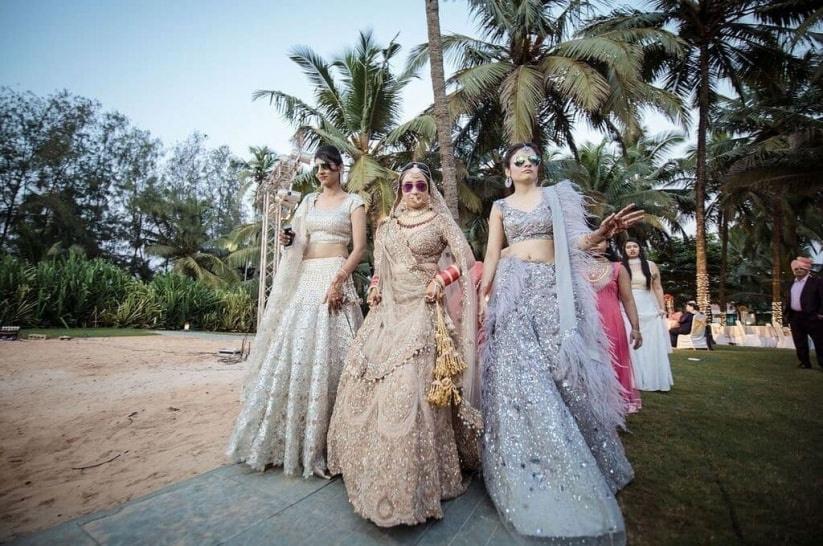 Nachde ne saare ral-mil ke, Aaj hil-dul ke, Le saare ke saare nazare!
1. Congratulations! Your BFF is getting married. You're excited. We understand. But don't forget to breathe in your sheer excitement. It's really important!
2. Get in touch with your gang of friends and start prepping for the week-long festivities that await you ahead.
3. Weddings bring a lot of planning. So most importantly be there for your friend. She might be stressed from choosing her bridal outfit to finding a matching jewellery set. Help her be at ease.
4. Schedule your days as per hers for this special day. See when she has time and then you can accompany her for shopping as well.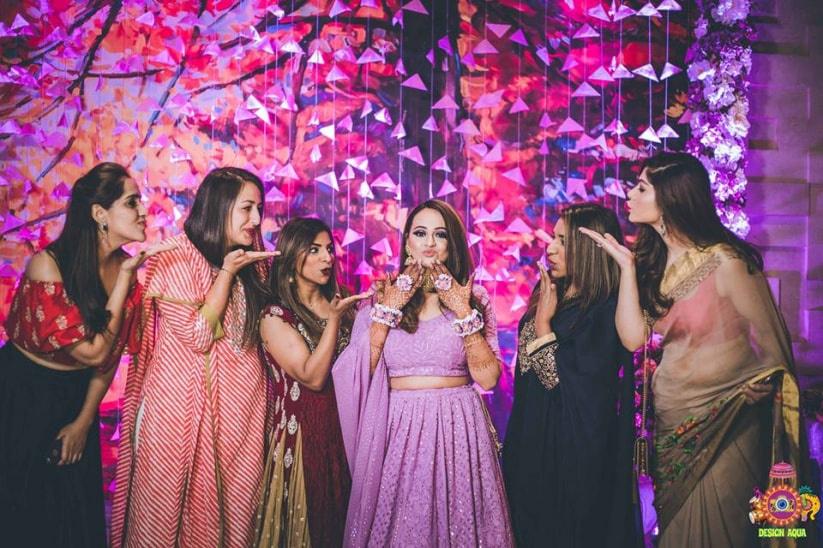 5. Make sure she is confident enough to handle the whole Khandaan shebang. Give her some pep talk about her husband-to-be.
6. Have a vent out sesh with her. It's important. Hear her out and lend a sympathetic ear to her qualms.
7. Sit back in your PJ's, with a tub of ice cream, some popcorn and Netflix. Relive your golden days and remind her how important she is to you. Relive some old memories and make some more.
8. Click as many pictures as you can to find each other's photogenic side (you don't want last-minute surprises during your pre-wedding photoshoot.)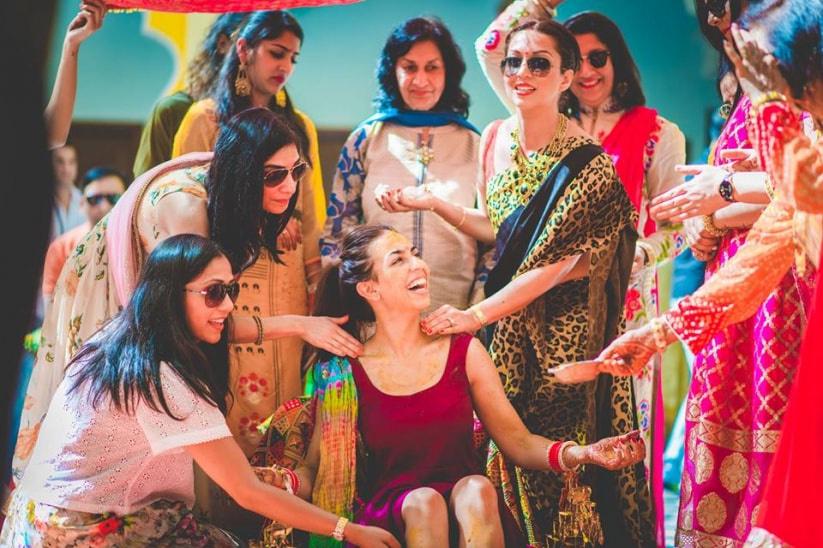 9. While you are busy being excited don't forget to buy clothes and accessories for yourself too. Buy some stunning outfits for each of her pre-wedding, wedding and post-wedding festivities with kickass jewellery to go with. You are "the best friend." If anyone has to shine after the bride then it's you.
10. An important part of every wedding checklist - enjoy your friends while you still have time before your BFFs Bidaai.
11. Go for a trip. This is an absolute must. Gather your gang of friends and have some Zindagi Na Milegi Dobara moments with her. Go backpacking, hiking, chill with random strangers. Don't forget to have some fun and keep her cold feet at bay. This is one of the most important bridesmaids' duties ever.
12. Bachelorette Party! Invite all your friends. Book a resort, preferably by the poolside and have some fun. Invite your girlfriends with a bottle of JD and a box of cigars. This is where the real fun begins.
13. Scout for alcohol. Keep em drinks coming, keep em flowing! Keep drinking till one of you pass out!
14. You cannot afford to delay this one - find a wedding photographer and soon! Who said a pre-weddingphoto shoot is only for the couple. Have a candid shoot with all your girlfriends and the bride-to-be being the centre of attention. Trust us, you will thank us later! Satisfy your whims by having your very own Vogue photoshoot if that's what you like.
15. Choreographer! Arrange for a wedding choreographer who can turn Meri umar ke naujawano into an incredible performance. Prepare a full-on Thumka and Jhatka dance performance and put the dance floor on fire. Turn her Sangeet night into a blockbuster event.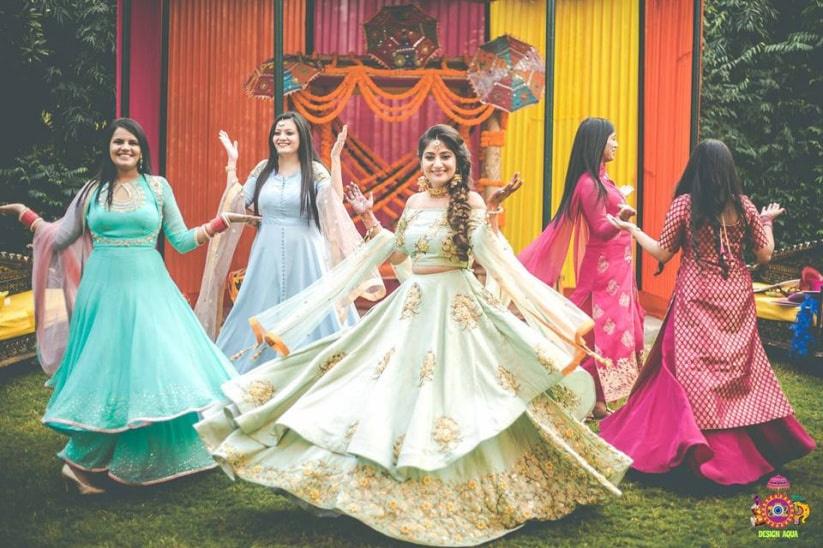 16. She's getting married tomorrow? Oh Boy! Calm her nerves down with some wine and keep her second and third thought moments at bay.
17. Exfoliate! Get rid of toxins and toxic people too. ;) Put a face mask with some cucumbers on your eyes and relax. Each of you has got to look your absolute best and especially the bride. Book a spa and massage appointment for her. This is one of the most essential bridesmaids duties of all.
18. Help her slip into her bridal outfit and zip her up as she puts on her lehenga and make sure not to have moist eyes of happiness because she will look breathtaking. Help her put on her jewellery and stay with her as she gets her makeup done.
19. Be her mirror. Tell her she looks great. Make her feel more confident. Perhaps, with a little liquid courage if she's up for it.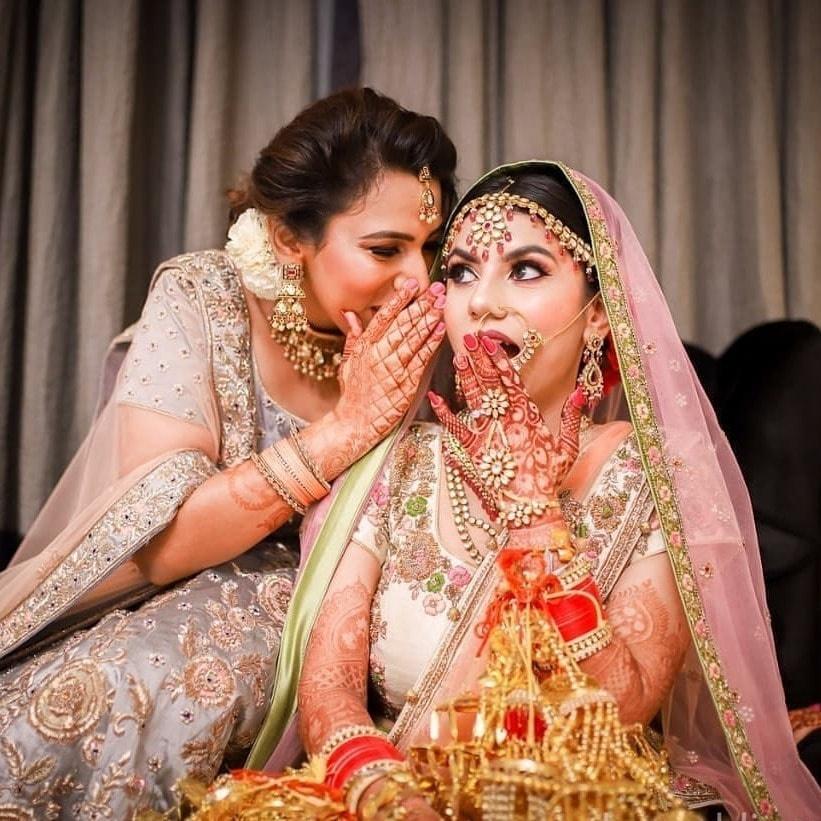 20. Stop the groom on the entry. Don't let him in just yet. Make sure you get your fair share of "Shagun" because marrying your best friend is the best thing that has happened to him and it comes with taxes!.
21. Jaavan na main bin shehnaiyan, Satrangi rubaiyaan! Yes! Bring to life your dream of walking the aisle on the tunes of this tear-jerking number beside your best friend. Carry the Phoolon Ki Chaadar as you all make way towards the wedding aisle.
22. Have an emergency kit ready with you. Stack some clips, pins, lipstick and tissue papers. Be prepared in case she needs something.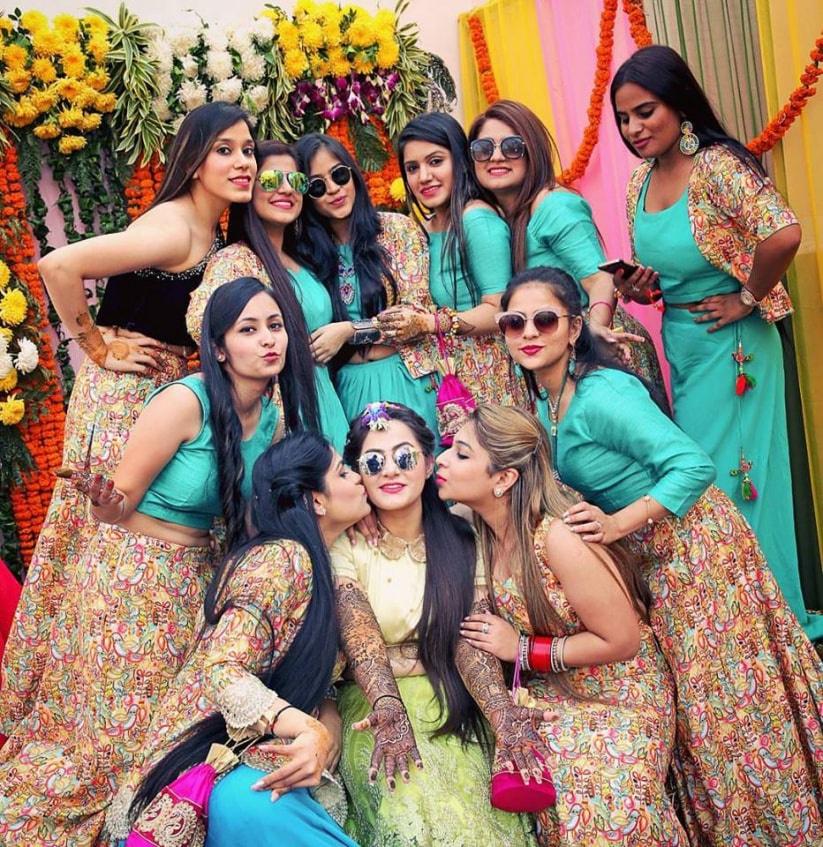 23. Keep a handkerchief. It will get emotional and you will shed a tear or two probably more as the ceremony comes to an end! And, keep one for her as well. She will definitely need one.
24. Hug her at the time of Bidaai. That's all she needs at that moment. A moment of reassurance that she is loved and will always be.
25. Your bridesmaids' duties won't come to a halt now that she is married. Keep in touch. Just because she is married doesn't mean she isn't your BFF anymore.
Attending your best friends wedding is always more special and especially when you are the bridesmaid and you get to follow these bridesmaids' duties.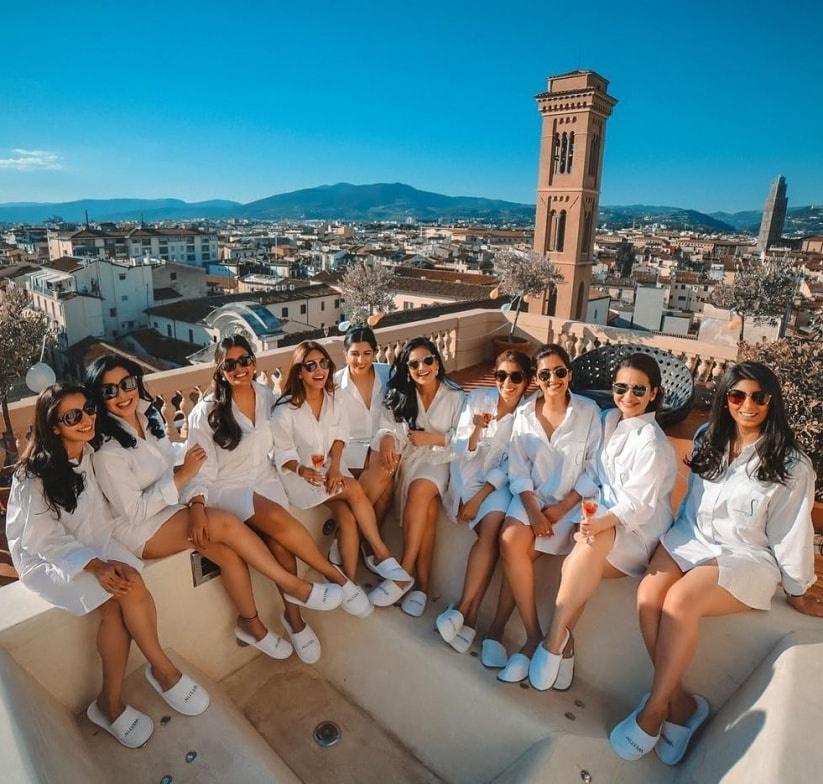 This is your person tying the knot and you are equally happy and sad that she has to leave. But, take the opportunity of enjoying her last days of bachelorhood in full swing in the best manner there is. Friends like family and more!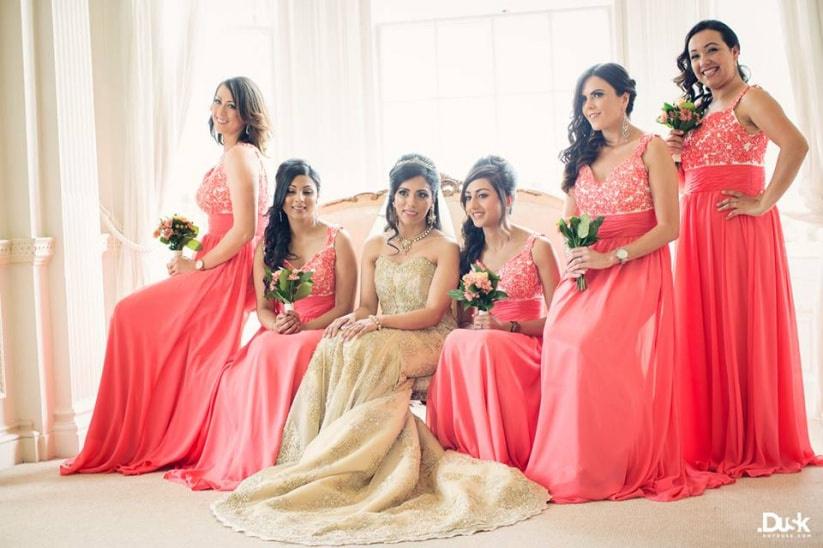 Now that we made your lives a tad bit easier with this wedding checklist focus on enjoying your moment while it lasts. And not for a second believe that the party is over. You'll be witnessing the full-fledged new bride welcome with some Indian wedding games, endless family dinners with different relatives and lots of pampering. There is no absolute way of deciding what some bridesmaids' duties are as they are always up for impromptu improv. Take cues from these bridesmaids' duties and get submerged in some pre-wedding fun.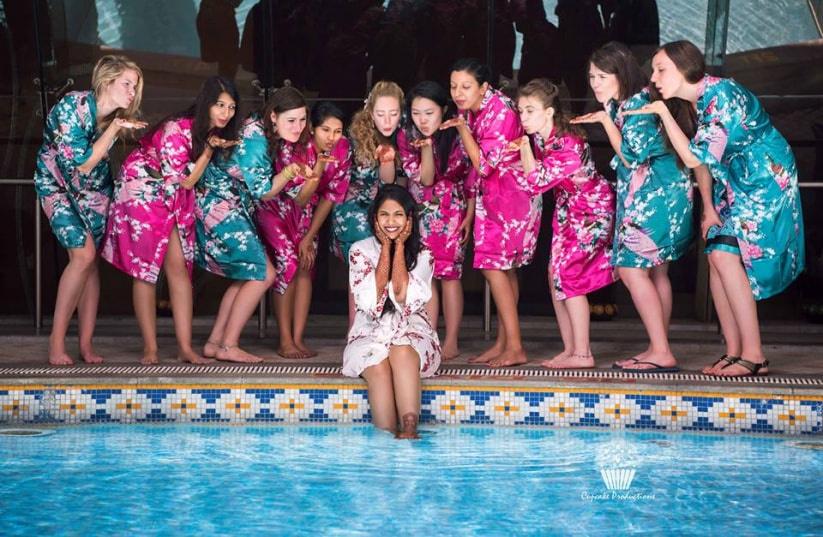 Tell us through comments what you think about these tips from our bridesmaids' duties and say adios to your best friends singlehood.