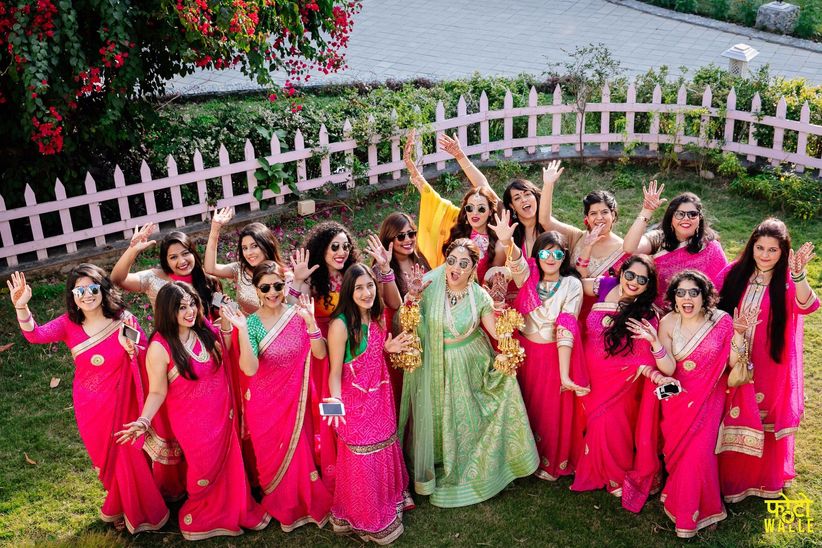 Help her with her pre-wedding checklist
Offer to do what you can for your friend's pre-wedding tasks. Whether she needs solid advice on the best bridal makeup artist in town or needs her spa regime to be straightened out, lend a helping hand and make life easier for her. Help wherever and whenever you can, and let her know that you're available in case she needs assistance with anything such as checking the invitations or preparing hand-written notes for all the guests.
Don't complain about the small things
Even if you don't love the dress you've been asked to wear at one of the ceremonies or don't really get along with the guy you're supposed to dance at the sangeet ceremony with, be a sport and take it in your stride. You know you're doing this for the bride and that matters a lot. Go with the flow and celebrate the good stuff without fretting over little things that may annoy you a little during the wedding. A supportive and considerate bridesmaid is better than a grumpy one, any day!
Be her go-to shopping person
Whether it's wedding shopping that needs to be taken care of or some time away from all the stress, you need to let her know she has you. She can lean on you for anything she needs and you're just a call away. If you volunteer to go one some of these trips such as meeting the managers at the venue, she will be able to handle things in a better way and feel reassured because she has you for company.
Don't be late on function days
Make sure you're present at all the pre-wedding and wedding events to give the bride company. You don't want to leave her fretting over your whereabouts at such an important time. If the bride needs assistance with managing her wedding dress, ensure that you can help her out and offer help in other departments where a helping hand may be required. Do be proactive and get things done like labelling the gifts and storing them in a secure place until the bridal party can take them away.
Be her support system
She'll be most likely feeling at least a little nervous and talking to someone she trusts will help distract her and work like a charm. Share old jokes and funny anecdotes to keep her spirits high and have a quick word with her if you can sense she's too stressed out and needs a little advice. Be her support system till the time you walk out together for her phoolon ki chaadar entry moment.