Everything You Need to Know About Marriage Registration in Delhi to Make Your Marriage Legal
A marriage certificate is essentially an official declaration that states that two people are married. But, it has a lot of advantages that can make your life easier, legally. Here is your guide for marriage registration in Delhi.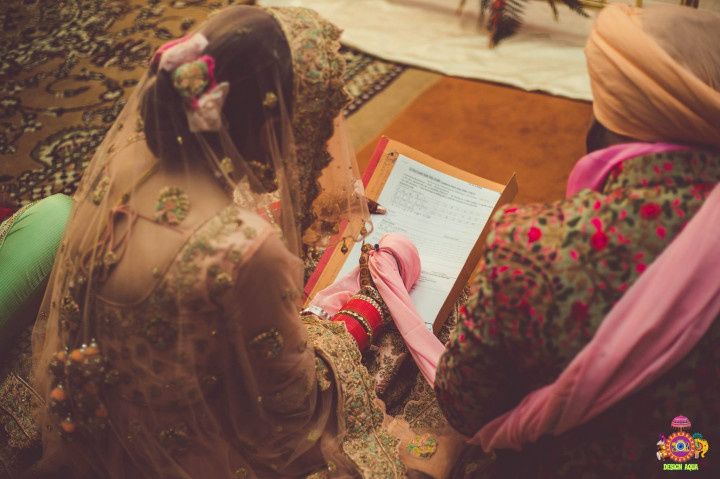 Registration of marriage in India with the local authority has become common or popular, but it's still not on the must-do list of couples. Once the wedding festivities are over and your marriage is solemnized you must make it a point to book an appointment and get your marriage registered. If you are a resident of Delhi, you must make a visit to the nearby marriage registration centre. Here are all the details you need regarding marriage registration in Delhi, including the list and addresses of the offices in your area.
1. What is Marriage Registration?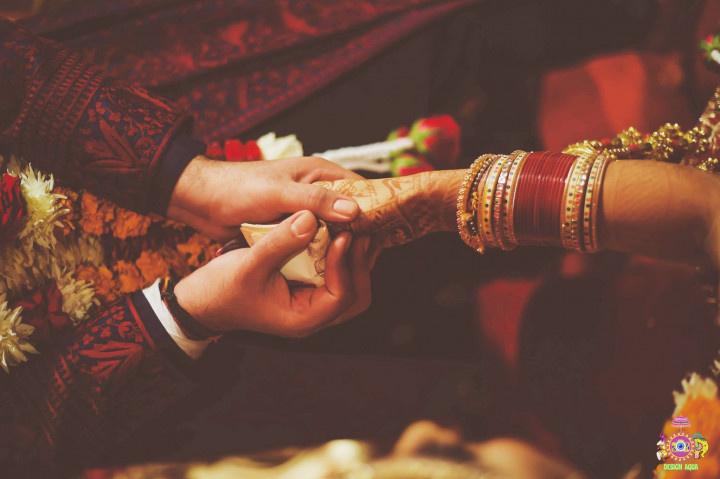 A marriage which has already been solemnised can be registered either under the Hindu Marriage Act, 1955 or under the Special Marriage Act, 1954. The Hindu Marriage Act is applicable where both husband and wife are Hindus, Buddhists, Jains or Sikhs. The certificate is issued to both parties. If either, the husband or the wife, or both do not belong to the listed religions the marriage is registered under the Special Marriage Act, 1954.
2. Advantages of Marriage Registration in Delhi: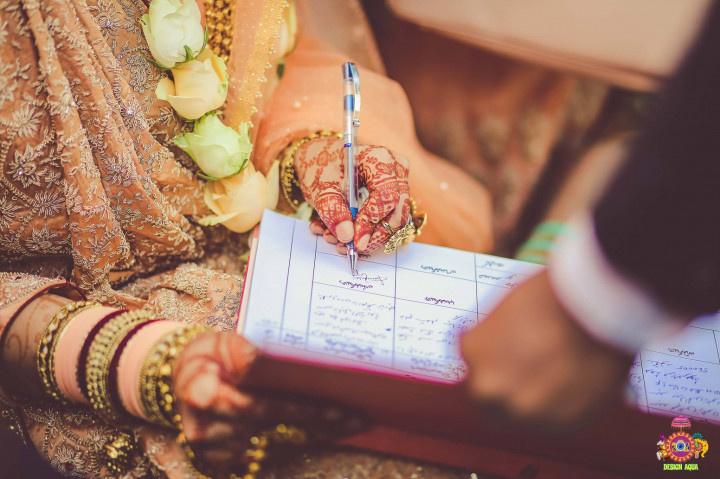 An essential document while applying for a passport or opening a bank account with a new surname post wedding
Provides valuable evidence of marriage
Provides social security
Boosts self-confidence, particularly among married women
Useful in getting the visa for the wife/husband
Helpful in claiming the bank deposits or life insurance benefits if the depositee or the insurer dies without a nomination
3. Whom Should You Visit for Marriage Registration in Delhi?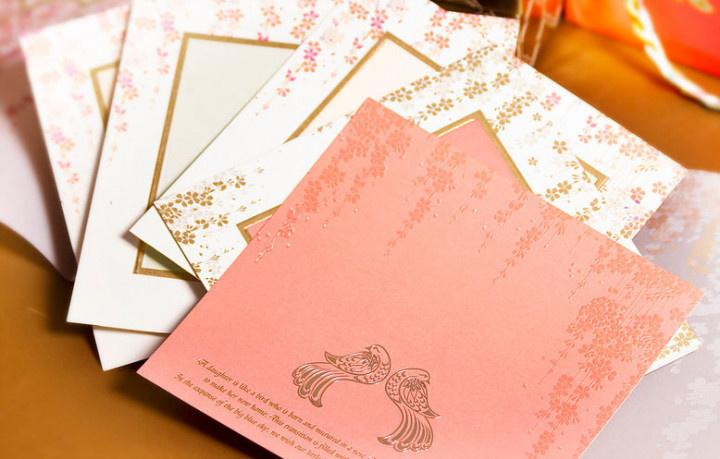 Deputy Commissioners, Additional District Magistrates and Sub Divisional Magistrates are the official and legal Registrars of Marriage. This power is ordinarily exercised by the Additional District Magistrates who are responsible for the registration and solemnization of marriages. The visiting hours are 9.30 a.m. to 1.00 p.m. on any working day. Which Documents are Necessary for Marriage Registration in Delhi?
Application form - duly signed by both husband and wife
Documentary evidence of the date of birth of parties
Ration card of husband or wife whose area SDM has been approached
In the case of the Special Marriage Act, documentary evidence regarding stay in Delhi of the parties for more than 30 days
Affidavit by both the parties stating place and date of marriage, date of birth, marital status at the time of marriage and nationality
Two passport size photographs of both the parties and one marriage photograph
Marriage invitation card, if available
If marriage was solemnized in a religious place, a certificate from the priest
Affirmation that the parties are not related to each other within the prohibited degree of relationship (as per Hindu Marriage Act or Special Marriage Act)
Attested copy of divorce decree/order in case of a divorcee and death certificate of spouse in case of widow/widower
In case one of the parties belong to other than Hindu, Buddhist, Jain and Sikh religions, a conversion certificate from the priest who solemnized the marriage (in case of Hindu Marriage Act)
Note: All documents excluding receipt should be attested by a Gazetted Officer.
4. When Will You Get a Response?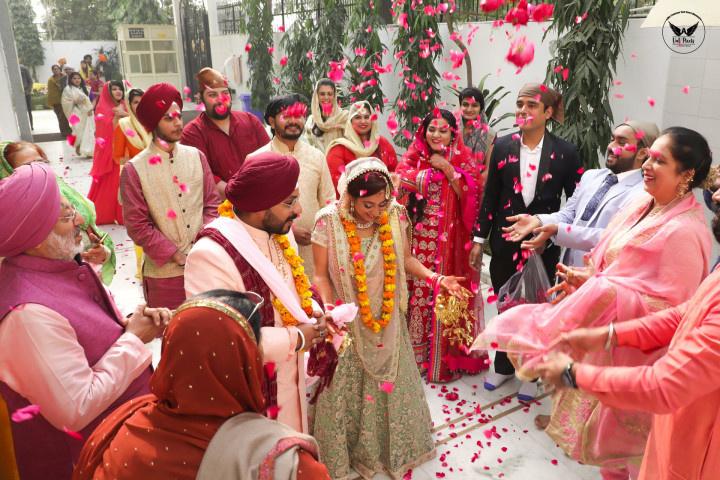 For marriage registration in Delhi, an official response normally takes 15 days in case of registration of marriage under the Hindu Marriage Act and 60 days under the Special Marriage Act.
5. Addresses and Contact Details of Centres for Marriage Registration in Delhi:
Central:
District Magistrate (CENTRAL) 14, Darya Ganj, New Delhi- 110002 Email: dccentral@nic.in Contact No.: 23282903
East: District Magistrate (EAST) L.M. Bund, Shastri Nagar, Delhi-31 Email: dceast@nic.in Contact No.: 22421656
New Delhi: District Magistrate (NEW DELHI) 12/1, Jam Nagar House, Sahajahan Road, New Delhi 110011 Email: dcnd@nic.in Contact No.: 23386982
North: District Magistrate (NORTH) Alipur, Delhi - 110036 Email: dcnorth@nic.in Contact No.: 27203048
North East: District Magistrate D.C. Office Complex, Nand Nagri, Opposite Gagan Cinema, Delhi-93 Email: dcne@nic.in Contact No.: 22122732
North West: District Magistrate Kanjhawala, Delhi – 110081 Email: dcnw@nic.in Contact No.: 25953785
Shahdara: District Magistrate Nand Nagri, Opposite Gagan Cinema, Delhi-93 Email: dcshahdara2014@gmail.com Contact No.: 22126305
South: District Magistrate M.B. Road, Saket, New Delhi-110068 Email: dcsouth@nic.in Contact No.: 29535025
South East: District Magistrate Old Gargi College Building, Lajpat Nagar -IV New Delhi -110024 Email: dcse.rev.delhi@nic.in Contact No.: 26476402
South West: District Magistrate Old Terminal Tax Building Kapashera, New Delhi-37 Email: dcsw@nic.in Contact No.: 25065633
West: District Magistrate Plot No. 3, Shivaji Place, Near West Gate Mall, Raja Garden, New Delhi - 110027 Email: dcwest@nic.in
Amidst, all the fun and rituals you might forget the need and importance to get your marriages registered which might lead to legal issues. The government is trying to make the procedure of marriage registration in Delhi simpler and easier with each passing year. Whether you're applying for health insurance coverage for your spouse, requesting to change your name or adopting a child, a marriage certificate will help ease the process. We hope the above information regarding marriage registration in Delhi will encourage you to follow the legal process to register your marriage.
Should the registration of marriage be on every couple's wedding to-do list? Share your views!