Met Via Matchmaking: Blogger Shweta Sood Reveals Her Arranged Marriage Story
Lifestyle blogger Shweta Sood met her life partner Varun Sood through matchmaking. Her aunt was the matchmaker & they have been happily married since 2014. Here's their story for inspo!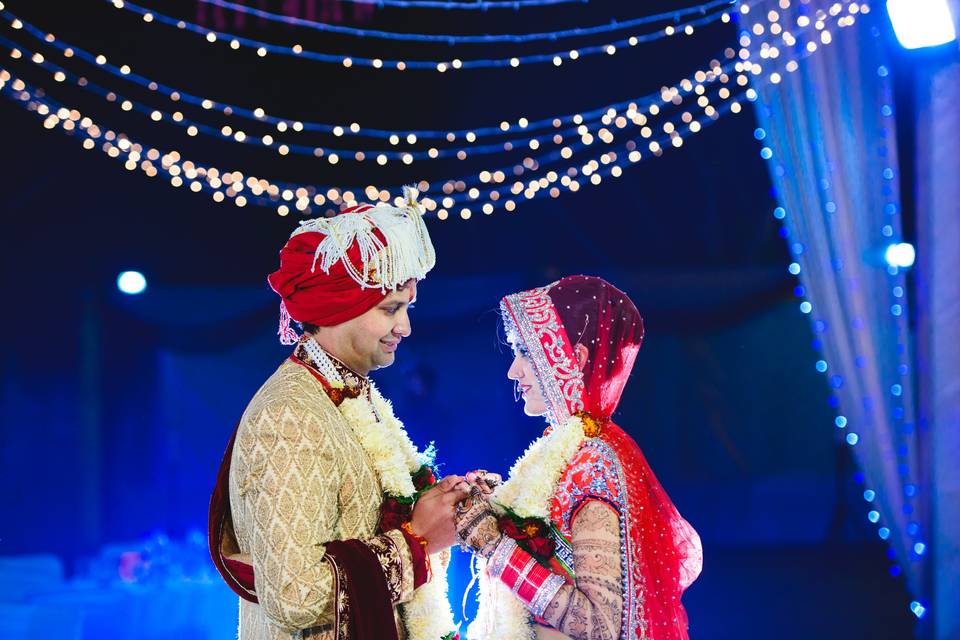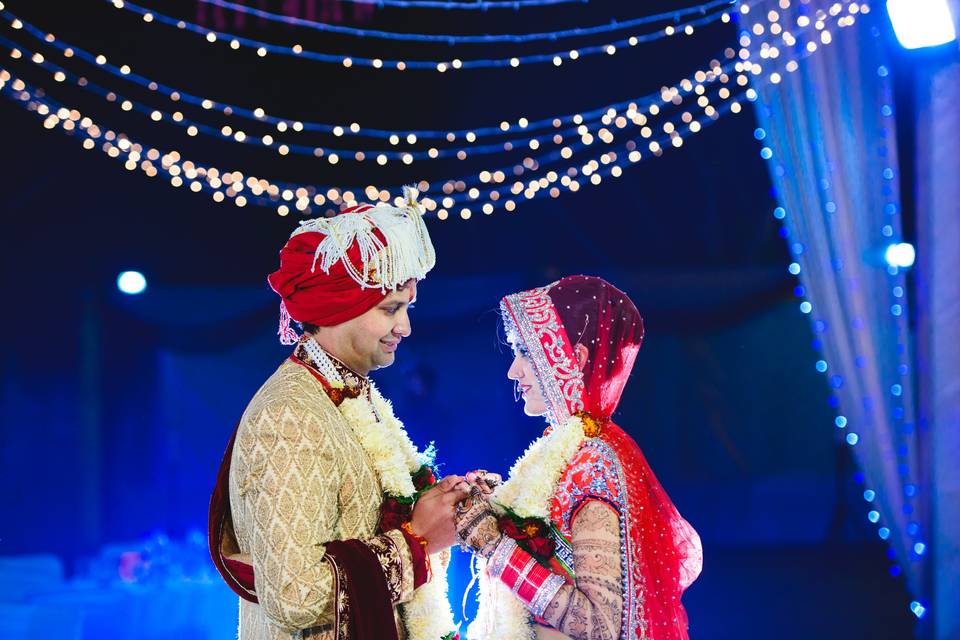 The show Indian Matchmaking has stirred a lot of mixed reactions among the viewers. Being one of the top watched shows in India, it is trending on various platforms and how! Matchmaking is an age-old concept that Indian society has nurtured and it has almost become an existent tradition that is followed by an exuberant arranged wedding. Unlike the bleak thoughts that have been aroused by the show and the opinions around it, arranged marriage stories have their own charm to celebrate.
In fact, arranged marriages have come a long way and its evolution with time is merely commendable. The concept of a professional matchmaker also came long later and until then the families met through common friends, distant relatives, extended family members and so on.
To celebrate the charm of arranged marriages of couples who met through matchmaking, we bring to you the story of Shweta and Varun who had met in an arranged marriage set up and decided to tie the knot in 2014 and it has been quite the joyful ride ever since. Read to know more.
They Met @ A Restaurant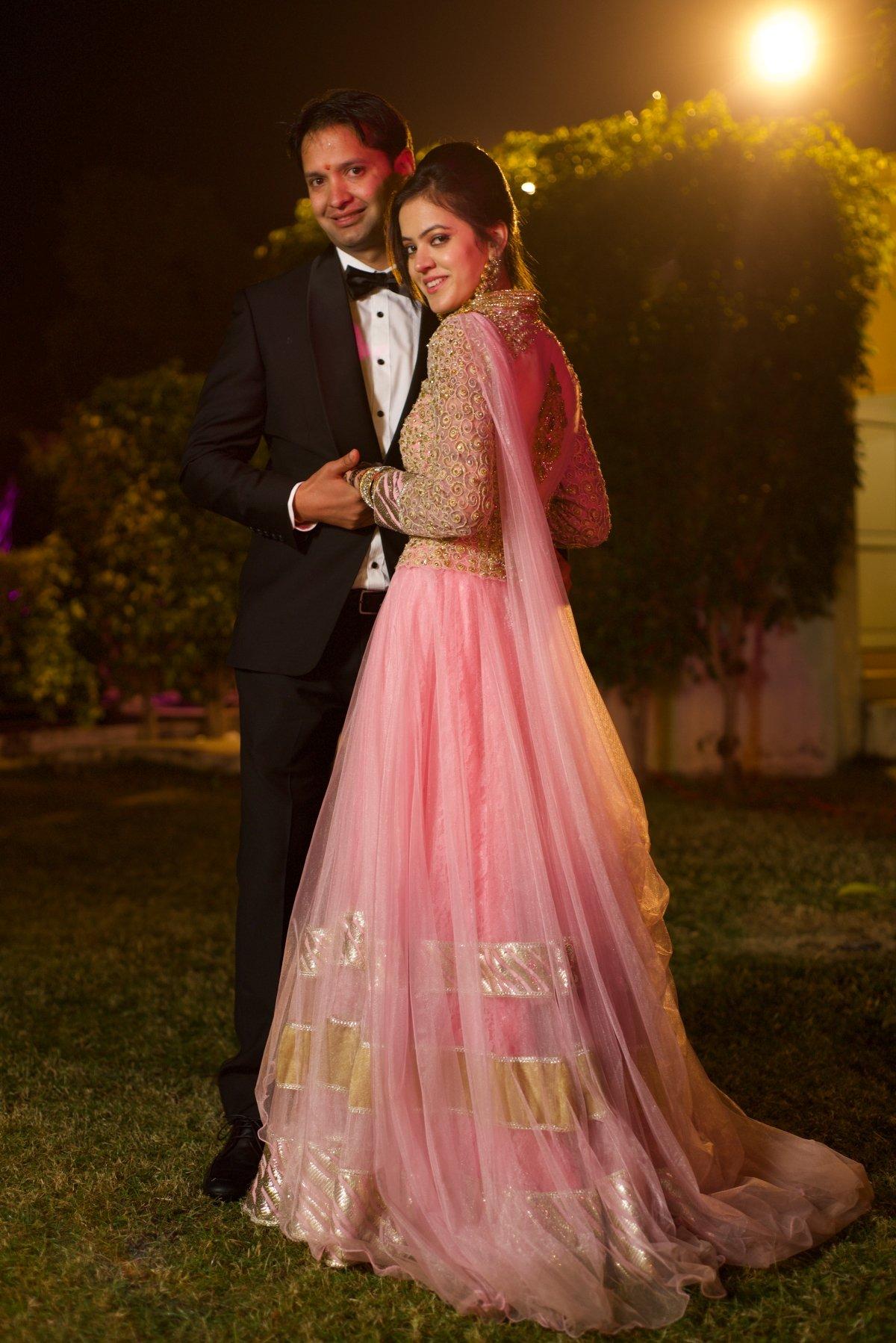 In an interview, Shweta Sood said to WeddingWire, India, "We were arranged to meet each other at the end of April 2014. Our parents thought we would be a good match as our Dad's knew each other through families. But we both thought otherwise. We were supposed to meet at a family dinner. My entire family decided to get dressed and asked me to do the same. Well, I decided to wear an oversized shirt and basic denim and paired it up with flats. I heard he is looking for a tall girl so, the whole idea was to make him reject me."
But her thoughts changed eventually. She continues, "When he entered the restaurant, he was freshly shaved and he was wearing a black shirt. I gave him points for showing up like that. Black is my favourite colour after all."
Their First Official Conversation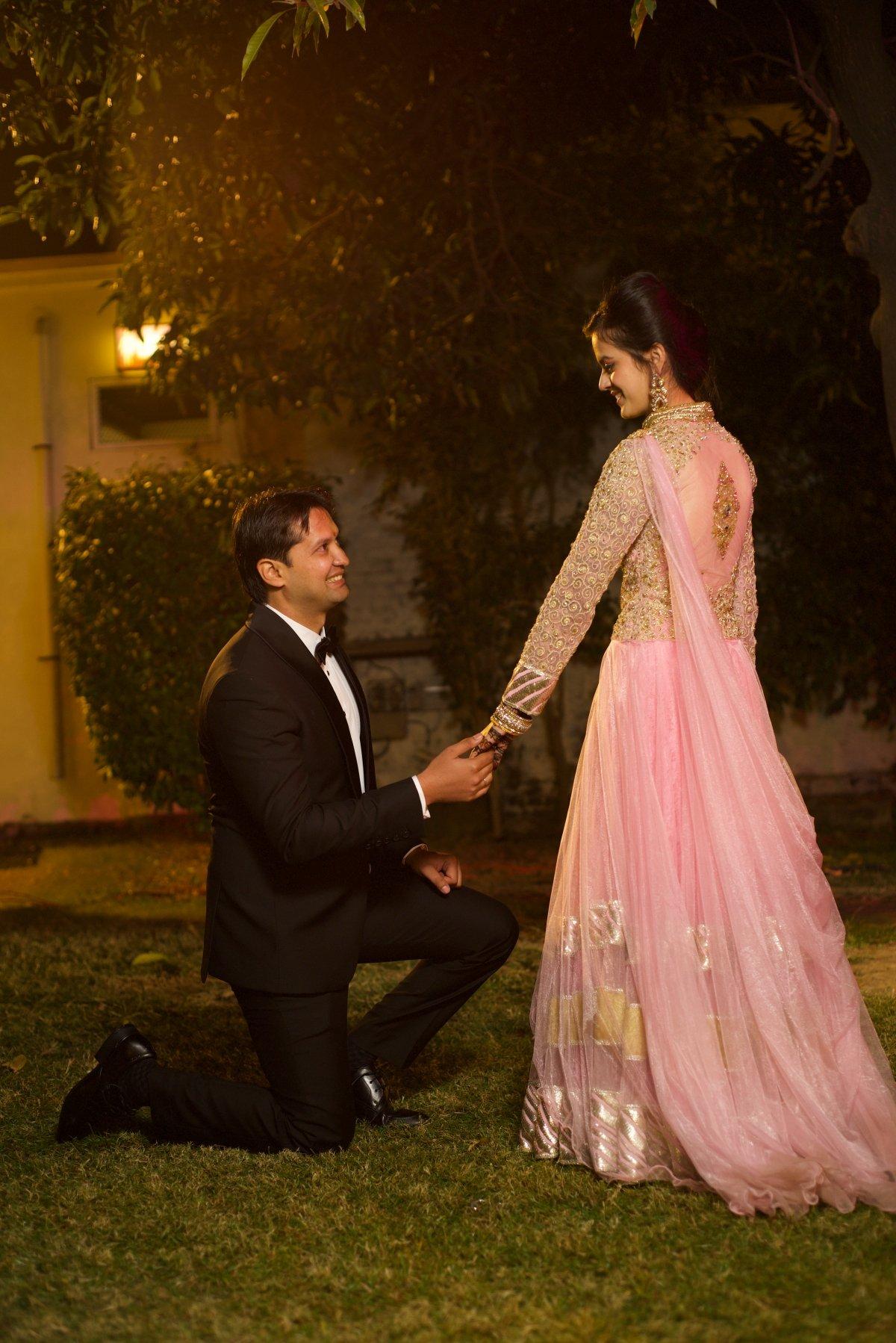 The general notion of the first conversation in an arranged set up is that it must be awkward and limited to formal exchanges. That idea must be true in many cases, because of the general discomfort with socialising with strangers. The pressure and nervousness must be entrancing because it is not any regular meeting and the thought of an impending wedding is underlying. Shweta says, "We sat there silently, I had no interest in interacting. But he came there full of queries and doubts. From the moment I sat to the very moment I got up, he bombarded me with various questions related to marriage, thoughts about marriage and scenarios and everything in between too. I sat there all calm and kept on answering because, of course, my family was trying to check if I was at least talking."
She continues to add, "While he must have had a lot to ask, Shweta continues, "In the end, he decided to ask me if I have any questions to ask? I had only one question, 'Do you like dogs?' He said, yes. And I sat there quietly. I noticed him scratching the back of his neck. I couldn't stop thinking to myself that after all these questions are he still nervous or did he want to ask more questions? Finally, my family must have realised I was more than done because I was giving a tough look to my elder brother that meant GET ME BACK ASAP."
What Followed Their Restaurant Meet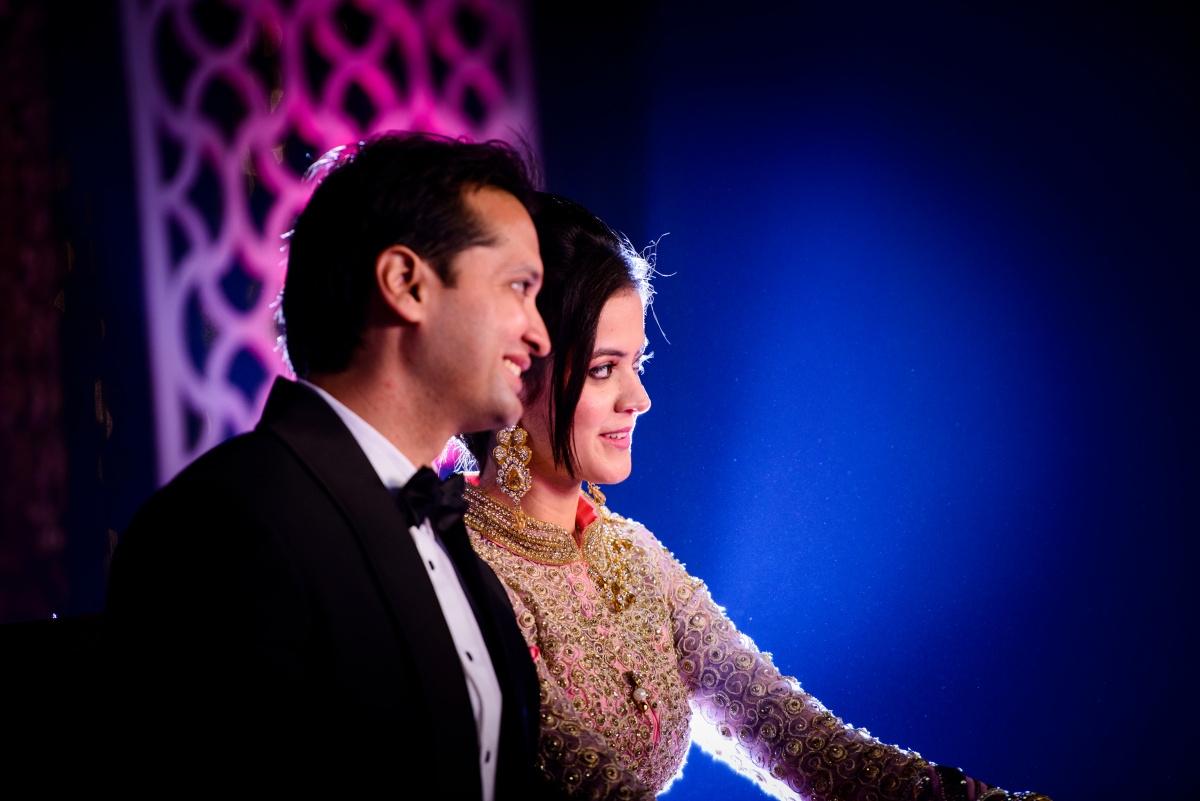 The thought that surrounds the idea of people meeting their prospective partners for arranged marriages is that the parents play a significant role. However true that is, in the modern sense of matchmaking and arranged marriages the final say lies solely with the girl and the boy in question. There have been times when the couple have gone on many romantic dates and have been in a relationship before getting married and they have met in an arranged set up.
In the millennial world, parents or matchmakers might just be the catalyst to kickstart a beautiful love story. Shweta too met Varun because her family wanted her to and gives us insight on the whole set up saying, "Well, Varun had my picture for a good 4 years from my aunt. But at that time he wasn't looking for a wedding and I was studying. Later, my father went to a family wedding where he saw Varun and liked him. So he asked the same aunt about him because he thought I would like him. Too much for confidence! Well, that is how they fixed our meeting so that we get to know each other first."
It was arranged by her parents of course, but what followed is sure to melt your heart. On asking Shweta about her thoughts after meeting Varun at the restaurant, she says, "My thoughts about him? Nothing! He got my number and we talked for about 2-3 days. Soon after that, out of nowhere, he asked me if he should say yes to his parents for the wedding. I was shocked because, to be honest, I was expecting a definite NO!"
She adds, "He proposed to me over a phone call and I said Yes. We had our Roka done the very next day. Now that I look back, it seems it happened just like that."
The Ice Breaker & The Catalysts - Families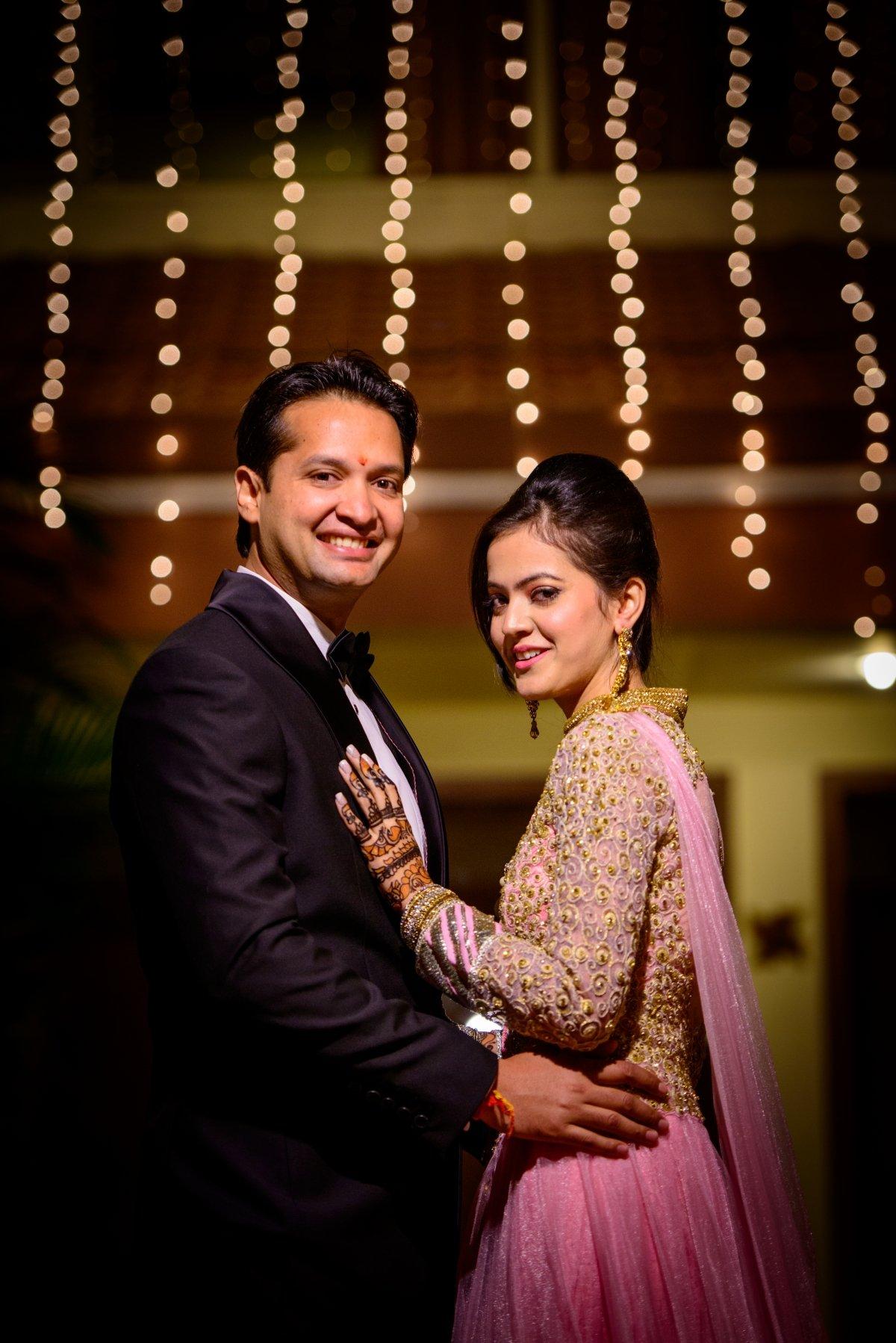 An arranged marriage set up is not like a regular first date. Even though it starts off with formalities and shyness, there are questions and conversations that you can directly have without having second thoughts of being too much too soon because both of you are aware that the partner is ready to get married and it is not another fling.
WeddingWire, India asked Shweta the reason behind saying yes when Varun proposed, especially after she wanted him to reject her and also expected a straight no. She says, "Our family asked us to go on a separate table and talk to each other. Now, the thing about this conversation when you have your family in the same room is that you have to talk. There is no other way to escape this. They will actually get to know and we had to be adults. So, we kept on talking about things. His questions and mine led to a lot of clarity on various things and helped us understand each other better. The more we talked it out the better it was, you know."
Shweta's Take on Arranged Marriages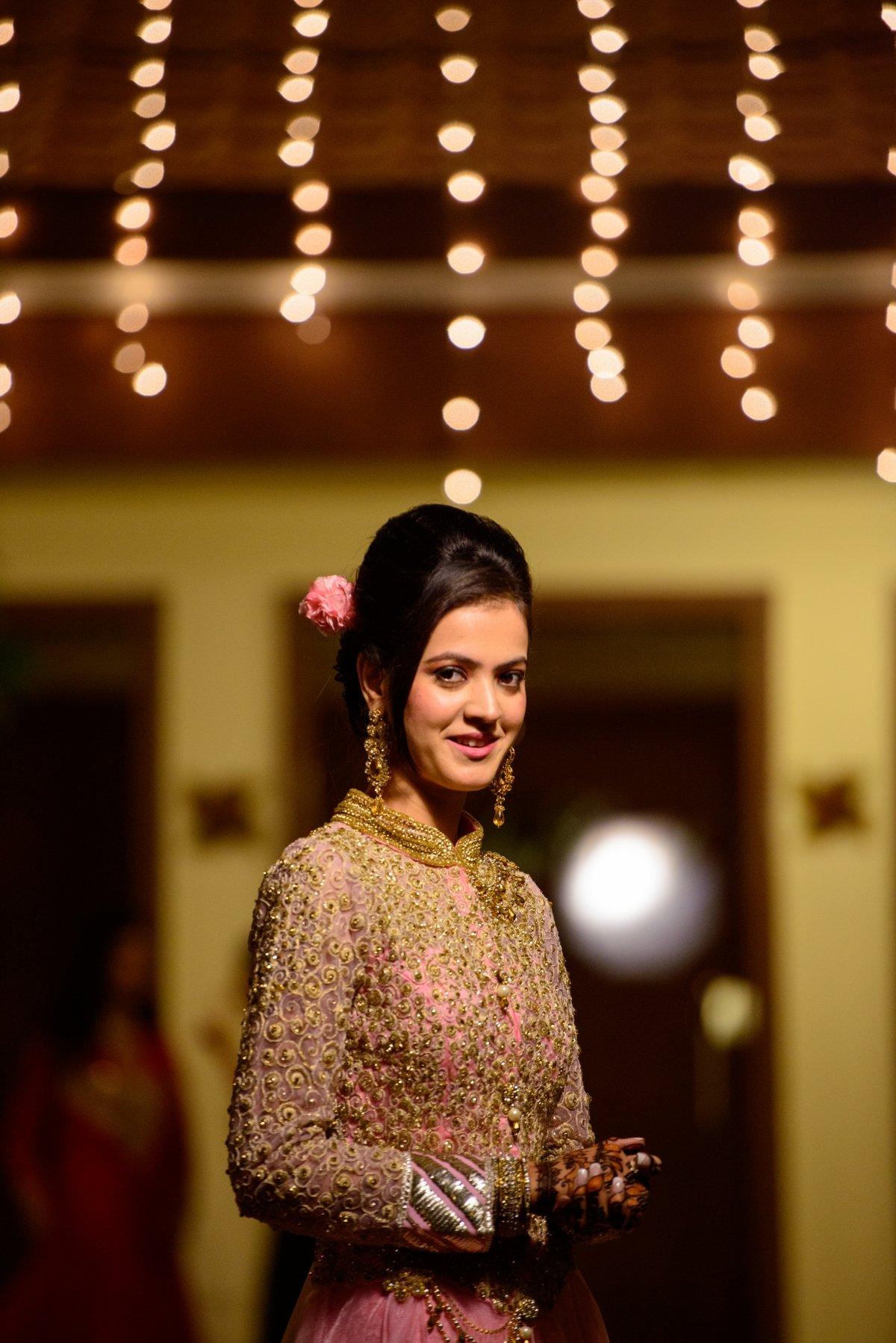 Most millennials might just be reluctant to go ahead with the idea of an arranged marriage because of the underlying stigma and inhibitions. Shweta was also not into the idea of an arranged marriage. She says, "I knew I had to get married at some point in life. But honestly, I never understood the idea of marrying an unknown person merely because the family likes him or approves of his family. There must be more to it."
You must be wondering then why say yes to an arranged marriage? Well because it wasn't marrying an unknown person anymore. Shweta and Varun talked for long hours and got to know each other better. After all, the discourse of the events are just the same - every couple starts off as strangers, then maybe become acquaintances, friends and whatever follows. Shweta adds, "I liked his honesty and the way he put all his thoughts and fears in front of me without any hesitation, that even I would never be able to do. His honestly was one of the biggest factors of attraction for me. We got married after the 6 months of the Roka ceremony and there was enough time to be clear about the decision and be 100% sure."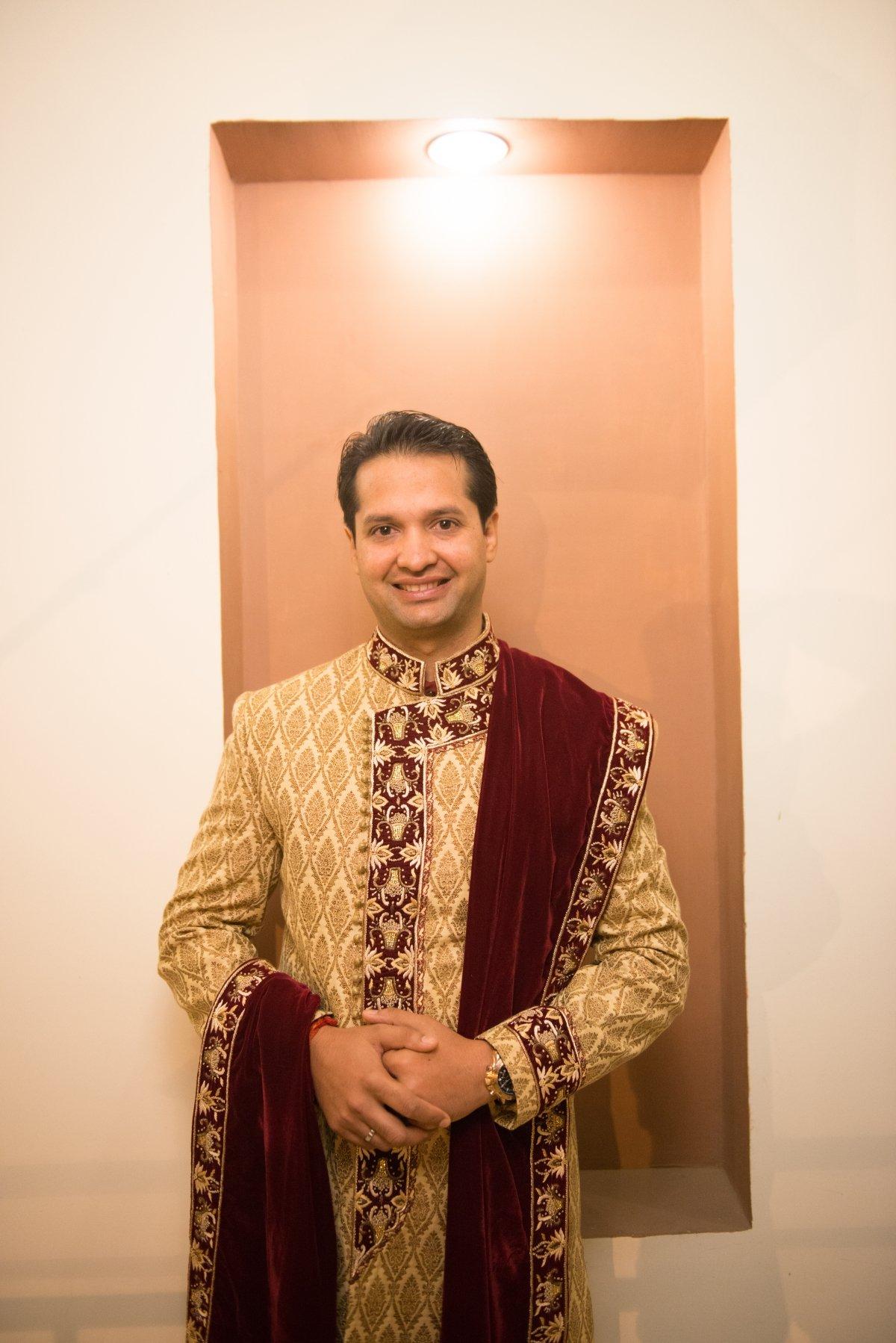 Arranged or not, you sure do have some expectations when it comes to picking your partner. When we asked Shweta what were her expectation and if Varun was meeting them. She says, "I always wanted a healthy and open husband-wife relation where I do not have to be thinking twice before talking. I say and do whatever comes to my mind without any sugar-coating because that is something that I can never do. He has always been okay with me being my candid self and I guess this is the only way to make a relationship work. When you both don't have to pretend, it's healthy. In fact, he was the first person I met through matchmaking. When you find that someone you will know. Not love at first sight maybe, because you must take as much time as you need and then decide. I feel you can never know a person in a day."
She continues to speak about how she knew he was the one after a few conversations saying, "We talked for a few days before deciding anything. And every time my phone buzzed I knew this guy has more doubts about my idea of married life and how a girl can try and change his life after the marriage. But that worked as a positive point because the more he asked, the more we understood each other. And out of nowhere, he proposed me on a phone call saying we both seem to have a similar mindset regarding married life. I went silent for a few seconds, tried to process my mind around it. His honesty and his fear of what lies ahead kid of assured me that he is looking for a happily ever after too and that we were on the same page, almost!"
Shweta says one of the better things about meeting in an arranged set up is the families do most of the talking. She says, "When I first met their family in the restaurant, after the greetings, I decided to sit on the very last chair on that huge table to avoid any eye contact or any interaction with them and Varun. When we are there with the family, the best part is families do all the interaction with each other and you are left to talk to your match only and they are sure to send you to a separate spot to get comfortable."
Also read: 5 Things To Do Before Wedding If You're Having An Arranged Marriage!
Their Journey From Being Strangers To Life Partners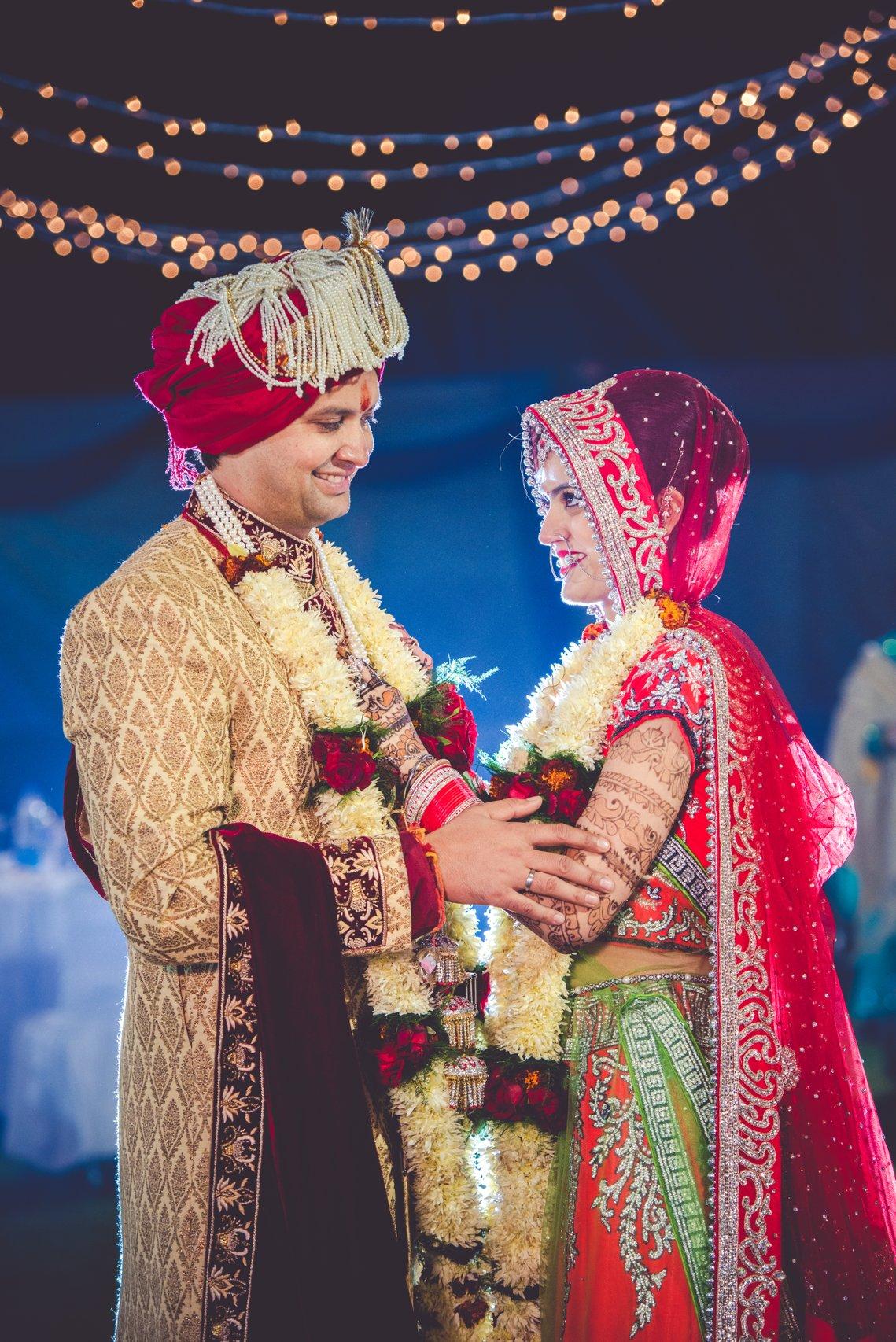 A lot of people might wonder so how does an arranged marriage evolve with having to know each other from scratch. On that note, Shweta has to say, "We are friends who are always honest with each other no matter how harsh the truth sounds. We fight, pull each others legs, party together, support each other's decisions and also have different opinions about many things. But, in the end, we find a way to get back to normal and live together. That is what matters."
The inhibitions regarding an arranged setup might not be restricted to millennials only. The jitters and discomfort or awkwardness that surrounds the idea of an arranged marriage and meeting a complete stranger to spend your life together might have made earlier generations feel the same way. Shweta reinforces this thought by asserting, "Even, Varun and I, both had our doubts and the only way to get over the fears and doubts is talking it out. And that is what worked for us. We talked about all the fears and future possibilities, responsibilities, frictions and so on that none of us wanted to face in a relationship and when you talk about your fears, you get the answers from that very person. It is comforting and that makes things easy for both of you. It helps you get a clearer picture and start to build trust."
Shweta and Varun had got married on the 2nd of December, 2014 and they have got to be an adorable couple to look up to. Their marriage portrays the positive aspects of matchmaking and arranged marriages and fortifies the belief in the idea of an arranged marriage that has been moulded for better. There sure might be some ills like every other institution has, but ultimately it is the couple who decides and takes it forward for the best.
If you have found THE ONE for yourself and are planning a wedding, get in touch with the best wedding planners in the country who can help you plan your wedding flawlessly.