Indian Matchmaking Memes Are Breaking the Internet Today & This is How
Love it or hate it, Indian Matchmaking is one of the most-watched shows in India right now. Here are some trending Indian Matchmaking memes to keep it light & funny!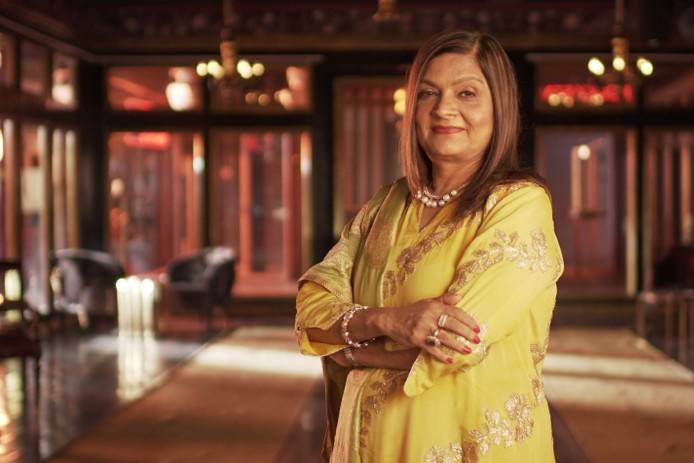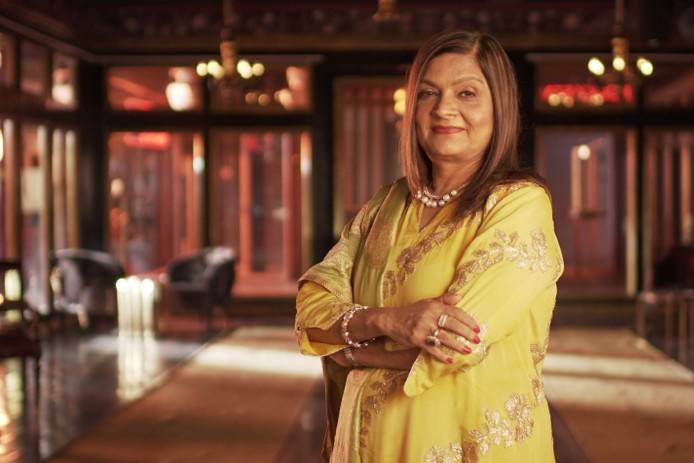 Image Courtesy: Netflix
Love it or hate it, Indian Matchmaking has made it to the list of the Top 10 most-watched shows on Netflix in India for over 3 weeks now. The show is built in a documentary format and is based on the age-old Indian institution of arranged marriages that is still very common in our culture. The show has become very popular (for good or bad) and it is the portrayal of a certain society of thoughts that surrounds the idea of arranged marriages.
While some consider it to be "A Tinder Premium. Your families also right-swipe each other" as said by Ankita on the show, some may have different opinions. While Indian parents play a very significant role in the process of matchmaking, the show has vividly pointed out the evolution of the process over the years. It is no longer marrying a complete stranger without even seeing him/her as it used to be in the yesteryears.
The prospective bride and groom get to put down their "requirements" and the matchmaker deep dives into their "biodata registers" to find someone who matches these criteria. The girl and the boy then get a chance to spend time together to find out if it clicks and consciously decides if this institution of marriage will work out or not before they say yes.
This theory might work as the Shaka Laka Boom Boom pencil worked for Sanju, but it in a way it dismisses the possibility of making complete opposites work. What happened to the most-celebrated Cupid's theory "opposites attract"?
However, the show in itself is not THAT bad. It ticks all the boxes of a good cast, a realistic rundown of the idea of arranged marriages, open-ended storyline to evoke the audience and the deep-rooted concerns and inhibitions that lie in India's most revered ideologies of an "arranged marriage." We are going to be biased and give a lot of extra points to Sima aunty from Mumbai for being completely unaware of the idea of being politically correct and being so candidly herself that she makes it meme-worthy. Unapologetically hilarious!
Without getting into what is right or not, here is a lighter and more fun representation of the show through some popular memes to take you through the journey of Sima Taparia, one of Mumbai's renowned matchmakers and her show Indian Matchmaking. Please be aware that not every viewer is as pragmatic as you!
Caught Mama's Boys in A Moment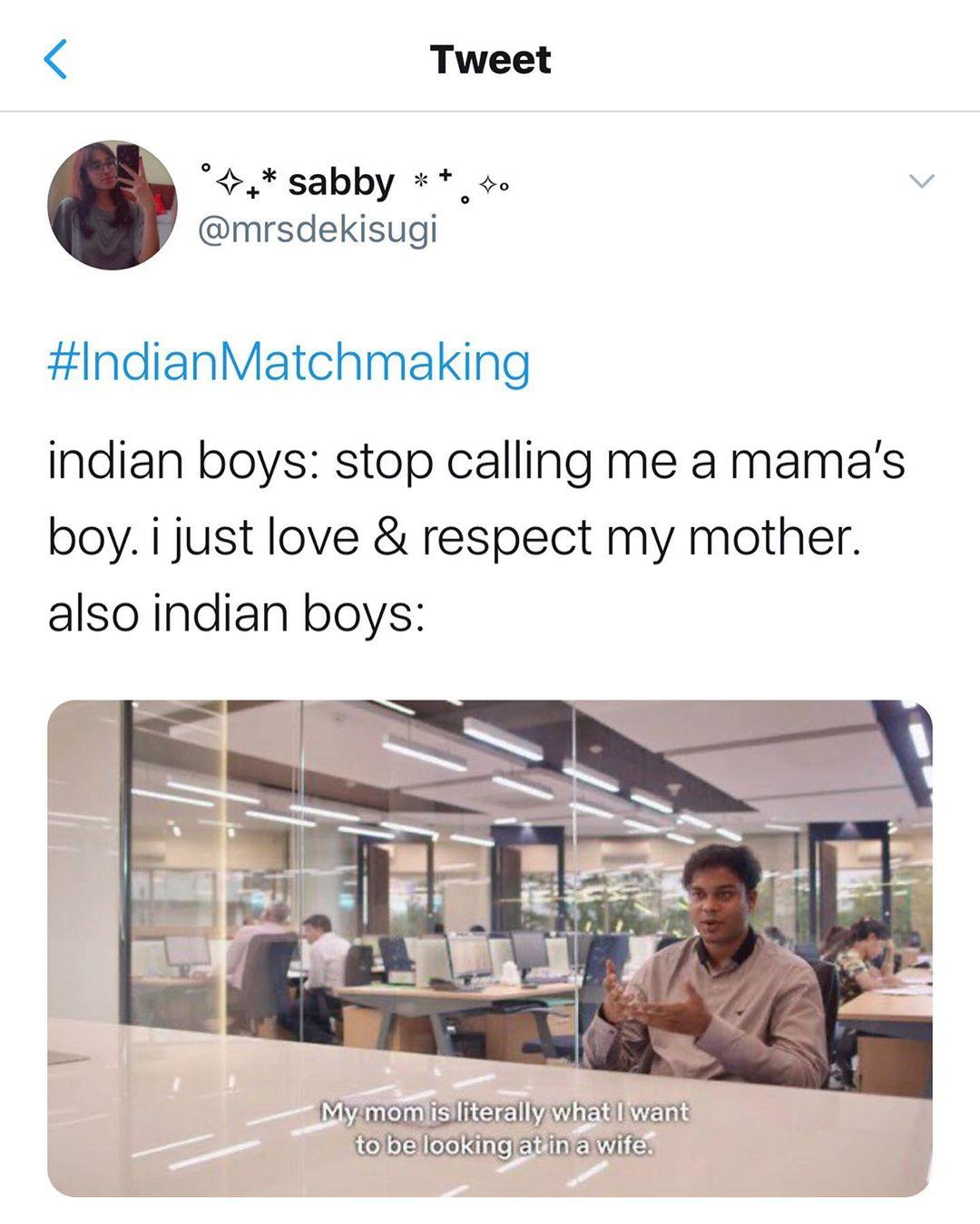 It is often said that daughters are always closer to their fathers and sons to their mothers. But Akshay here completely took that to a whole new level! Cut the boy some slack - people tend to get nervous in front of the camera and he is no exception. Did he literally mean what he said? Well...you'd know by the end of the show his fiance Rupam is nothing like his mother. We really hope that works out though.
Tip 101: That is not something you say on camera or live by off-camera. Try framing it better Akshay!
The Flexible Bahu Decoded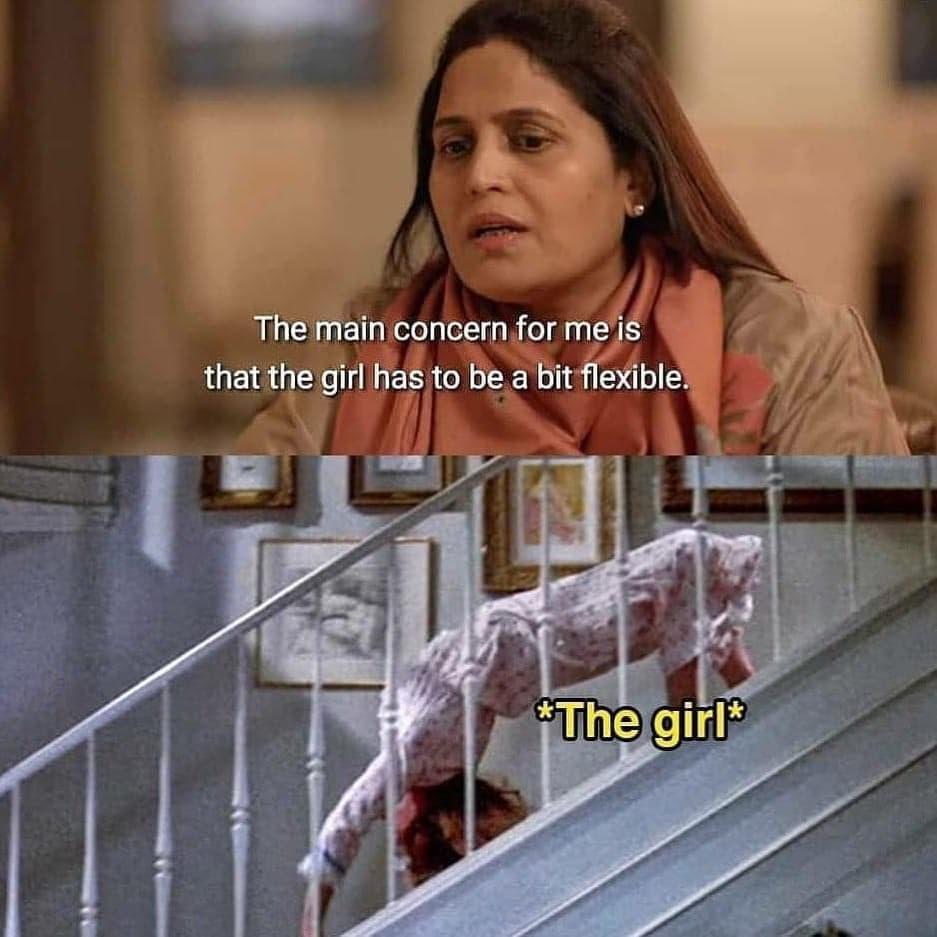 While most modern Indian families have been more than welcoming and warm for their daughters-in-law without any friction, meanwhile we are just hoping Akshay's mom here meant a bahu who does yoga, pilates, squats, lunges and is healthy and happy. Going by the famous scooty advertisement tag "Why should boys have all the fun?", we think Akshay's mother too, needs to be equally flexible.
Well...The Potential Husband Material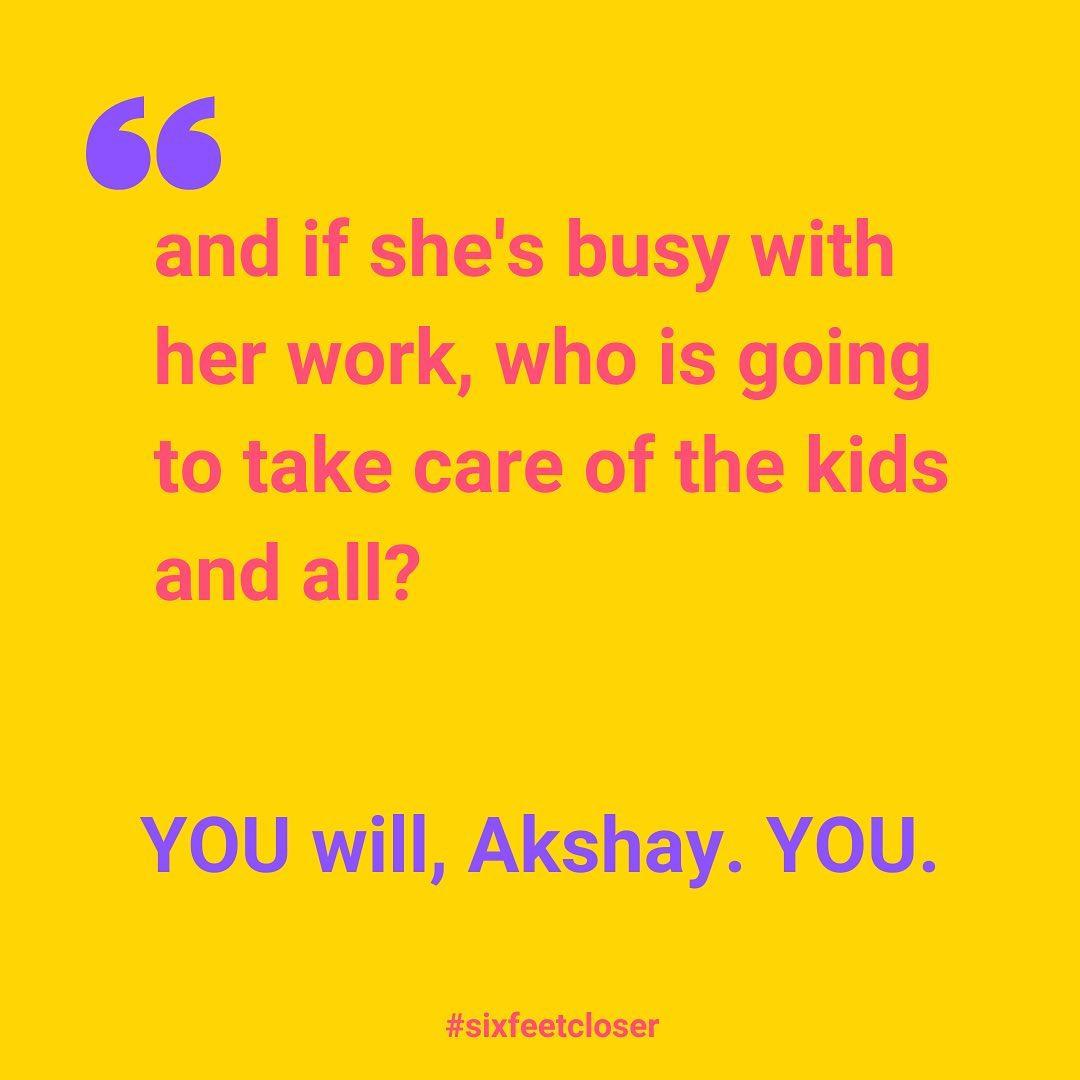 Meanwhile, viewers telling themselves, "It's okay. Akshay genuinely asked that question looking for an answer. There's no need to give up on him yet!" The show has quite casually portrayed the thought process that had initiated hundreds of years ago that women belong within the threshold of the house and the man belongs to the world outside. All thanks to the millennial woman who has broken any such inhibitions and not only taken reins of the outside world like a boss, but has also taken care of the household without fail. However, we'd like to give a shoutout to the men who have happily divided the household tasks with their wives without any hassles. Proud!
Interpreting Potential Ambitious Women for Shaadi 101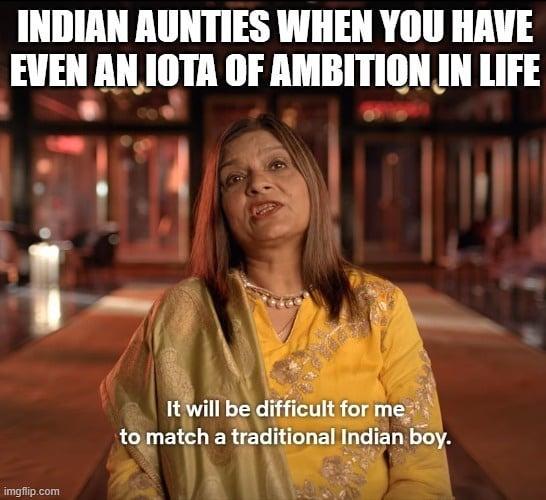 Sima aunty and her thought process have been triggering a lot of different emotions among the viewers. The stringent narrow definitions and ideas are hilarious if you think of it without getting personal. Meanwhile, traditional Indian boys are busy denying 150 proposals over WhatsApp - of course, we are talking about Pradhyum. The awkward pause with a hilarious choice of music that follows after this scene just left us in splits!
When Your MIL Plays By The Rules...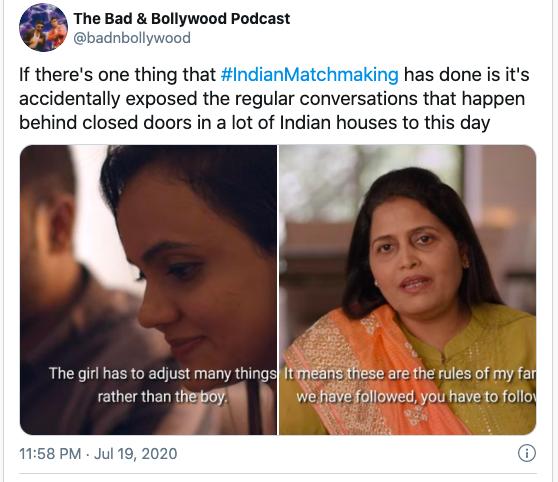 The pre-conceived notion about a mother-in-law has always been pretty "scary" and nobody knows the exact date when it all started this way but research says probably since the medieval times. Akshay's mother sure checked all the boxes and she inevitably had the funniest timeline maintained. She said, "2020 Akshay gets married and 2021 his elder brother has a baby. It's all inter-connected." Planning one's life ahead of time is a great skill indeed, but Akshay's mom is quite extraordinary - she has the whole family's life planned ahead and the best part is - according to her convenience.
The Ideal Age of Marriage is Before 25 - Open for Debate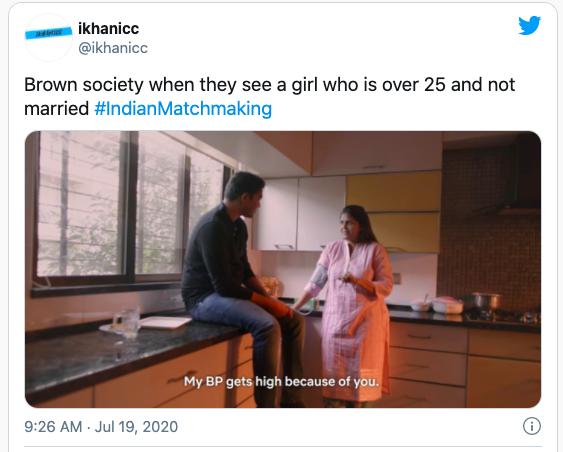 This is mostly every Indian mother ever when it comes to their kids and not just regarding their age of marriage but their kids' existence in general. We are sure most of you have heard something similar when you would study less before your board exams or be on your phones constantly? Because same. Mother's blood pressure is directly proportional to their children's behaviour. Akshay's mom seriously needs to see a doctor instead of pressurising Akshay to get married right before breakfast.
We All Have That Aunt - Is Yours From Mumbai Too?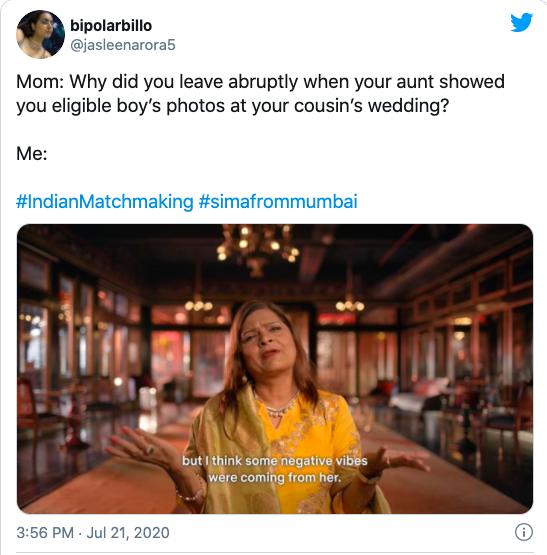 People will not even be shocked anymore if tomorrow a clothing line with the quote " Hello I am Sima Taparia from Mumbai" is out in the market. This introductory line has been recognised worldwide and no wonder it is so popular. Every Indian is sure to relate to this aunty at weddings or any social functions. There is always someone's son/daughter readily available in their mind who seems to match your personality as your partner. The fun part is that this aunty is also completely unaware of your personality. It is a total entertainment, as long as the aunty does not trouble you while you are enjoying your food.
Dads Sure Have Their Issues With Mimosas & Boys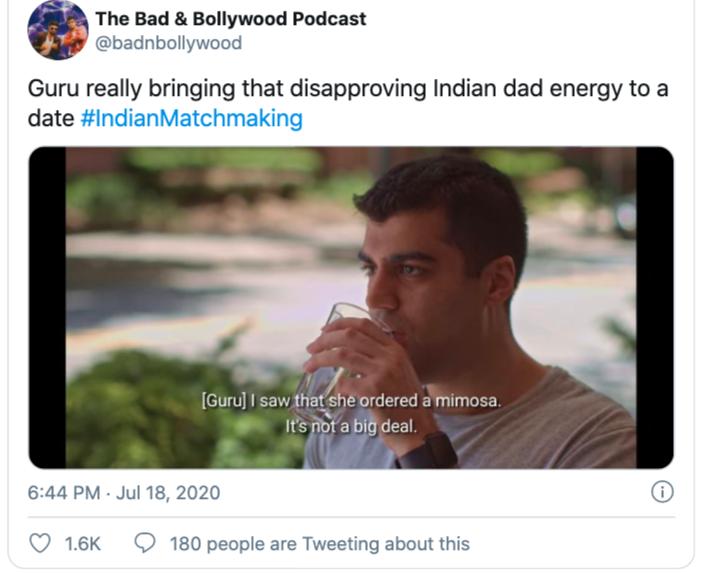 Imagine your dad's face when you ordered a cocktail for the first time in front of him but he is also taking a sip of his own? Of course, it is adorable how awkwardly he nods along and acts like it doesn't affect him. But it is only adorable as long as he is your father or an elderly relative who still thinks of you as a kid who cannot handle alcohol. But Guru bringing that entire vibe to his potential partner on their first date is just unreal! Who else did not recognise Guru as Guru without his beard when he first walked in and thought this was a hoax like why is Nadia hugging a stranger?
The Ultimate Ice-Breaker Conversation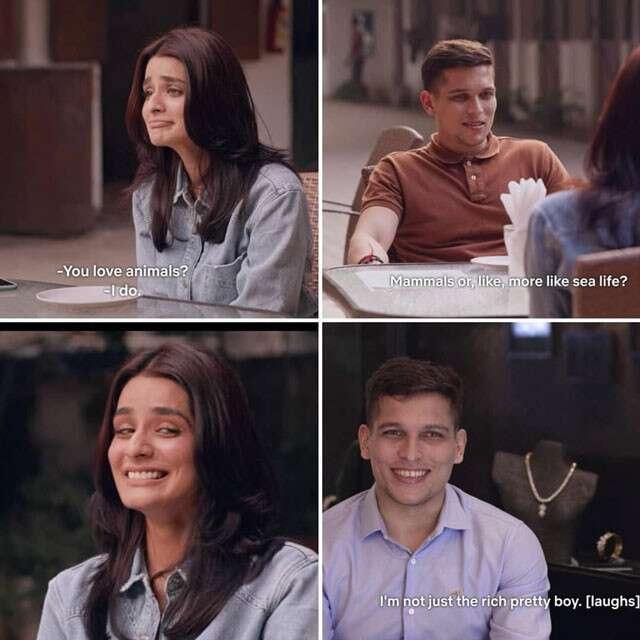 Another hilarious scene from the show was Pradhyuman and Rushali's first conversation. While Pradhyuman has been seen telling the viewers that he is not just a rich pretty boy and that there is more depth in his character, his first conversation with Rushali was everything that left us crying because we laughed so hard. He meets Rushali by horse stead and ends up asking her if she likes animals to which Rushali says yes. Beyond this line, what Pradhyuman said was everything that our brain does when we talk to our crush for the first time - "Do you like mammals or like, more like sea life?" You could see he lost Rushali there for a second.
When Pradhyuman met the life-coach that Sima aunty set him up with, he should have asked more serious stuff like how to present yourself or talk to a person when you meet them for the first time. Instead, he wasted that chance asking what do girls want, and the life-coach said "First, girls always want good looks." No life-coach, clearly being "pretty" is not enough!
This show might be seen as glorifying the ideas, but in reality, it portrays the matchmaking and idea of arranged marriages without the slightest pretence. The hard-nosed transactions between two families to find their kids a partner who is exactly the way they want them to be is vividly portrayed without any coveted intention of glorifying it.
The show has been a medium of showcasing the deep-rooted issues like boys - Pradhyum and Akshay, get to be pickier than girls and it is completely okay for them to reject more than 100 proposals each. Of course, Sima Taparia was tired of the boys and even got chocolates for Pradhyumm in return too. The girl gets to be picky only if she is smart, beautiful, tall and "sanskaari" which is problematic, narrow-minded and to many millennials, it is even derogatory. However, the show has its progressive moments too when the girls also reject one or two proposals. But in Aparna's defence, Sima aunty did not give her many options in the first place because she was "stubborn and fickle-minded" - quite contradictory!
Whether you meet your partner through friends, at your workplace, on social media, on online dating sites or through a relative or even a professional - they are all in a way our own matchmakers. In ancient times, matchmaking was the only way to get married in India and the girl often never got to see who they were marrying until after the ceremony. The process has definitely evolved and has become more technical and vocal. The couples always stand their own ground and it is okay to reject 150 boys/girls because after all, it is a matter of a lifetime.
The show strips the conventions that live in our society regarding arranged marriages and the negative parental pressure to get married when you are not ready for it without glorifying or demeaning the culture. It is as it is. The process of matchmaking is still a very reliable source of weddings in the country and there are a lot of couples who have been married happily for years after they had an arranged marriage.
What is funny however is Sima Aunty's soliloquy and her opinion of people - someone is too stubborn, someone has too many demands (quite honestly, some of them did have unrealistic demands), someone is too modern someone is not flexible enough. To be treating human beings as a commodity in this transaction will go through many layers of evolution, of course, but the show is good for a light Saturday noon watch.
If you have watched the show and have anymore pointers to add to this list of Indian Matchmaking memes, let us know in the comments below.