The Intercultural Wedding of a Punjabi Bride & Her South Indian Groom
Anshita is from North India & Gautham belongs to a South Indian family. Here's the AWW-dorable story of Anshita & Gautham's intercultural wedding that is sure to melt your hearts.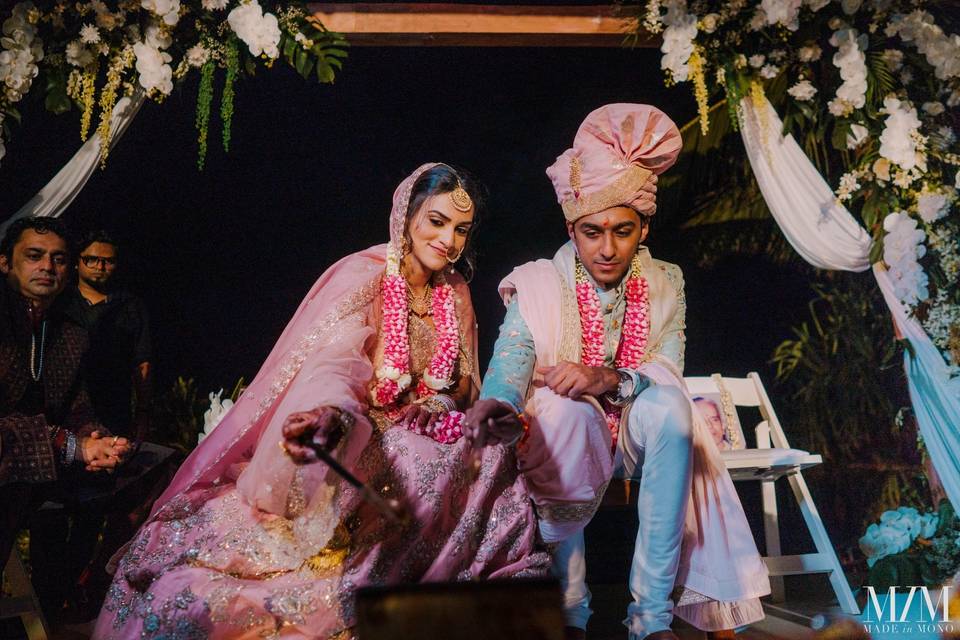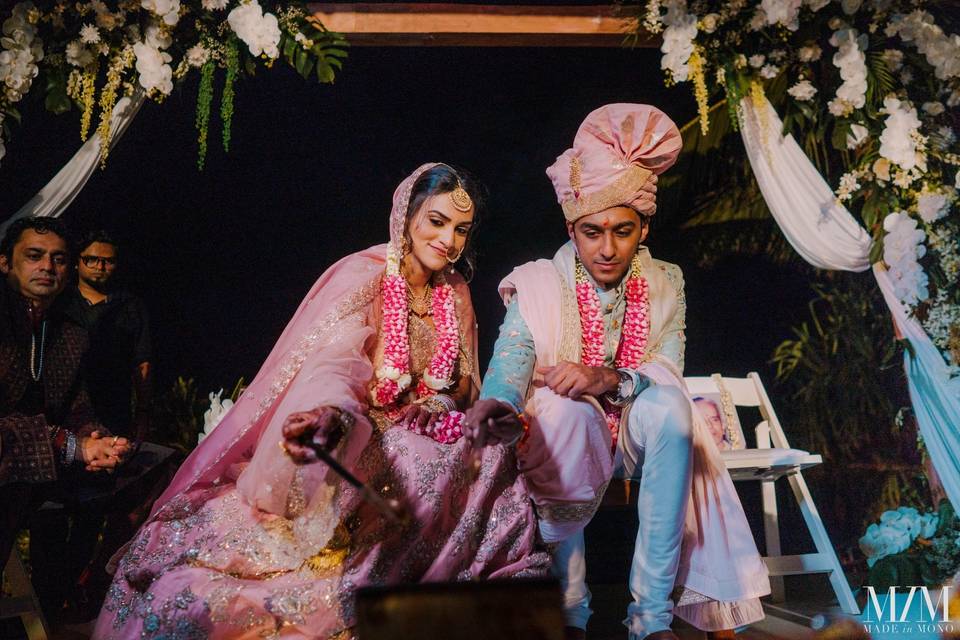 Did you groove to the tunes of 'Kashmir tu Main Kanyakumari' and especially loved the line 'North-south ki mitt gayi dekho duri hi saari' from Chennai Express? Me too! India is hands down a country that boasts of rich cultural heritage. Every culture celebrates these deep-rooted traditions during the wedding ceremonies. Now imagine a wedding ceremony that merges the best of both worlds?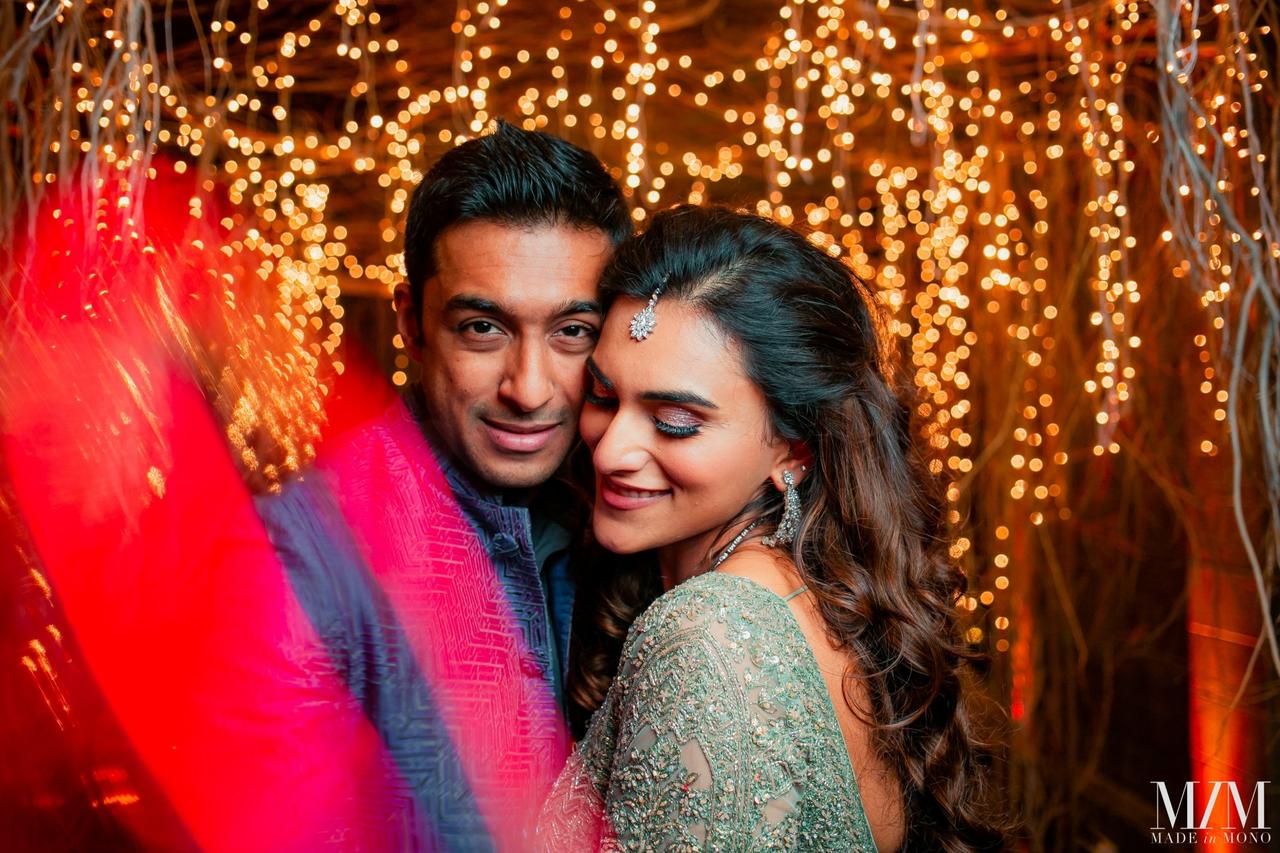 Such is the story of Anshita & Gautham! The Punjabi bride and her South Indian groom bring to you a beautiful story of their wedding with the most picturesque destination and breathtaking photographs. Read on to know the cute deets!
Love at First Swipe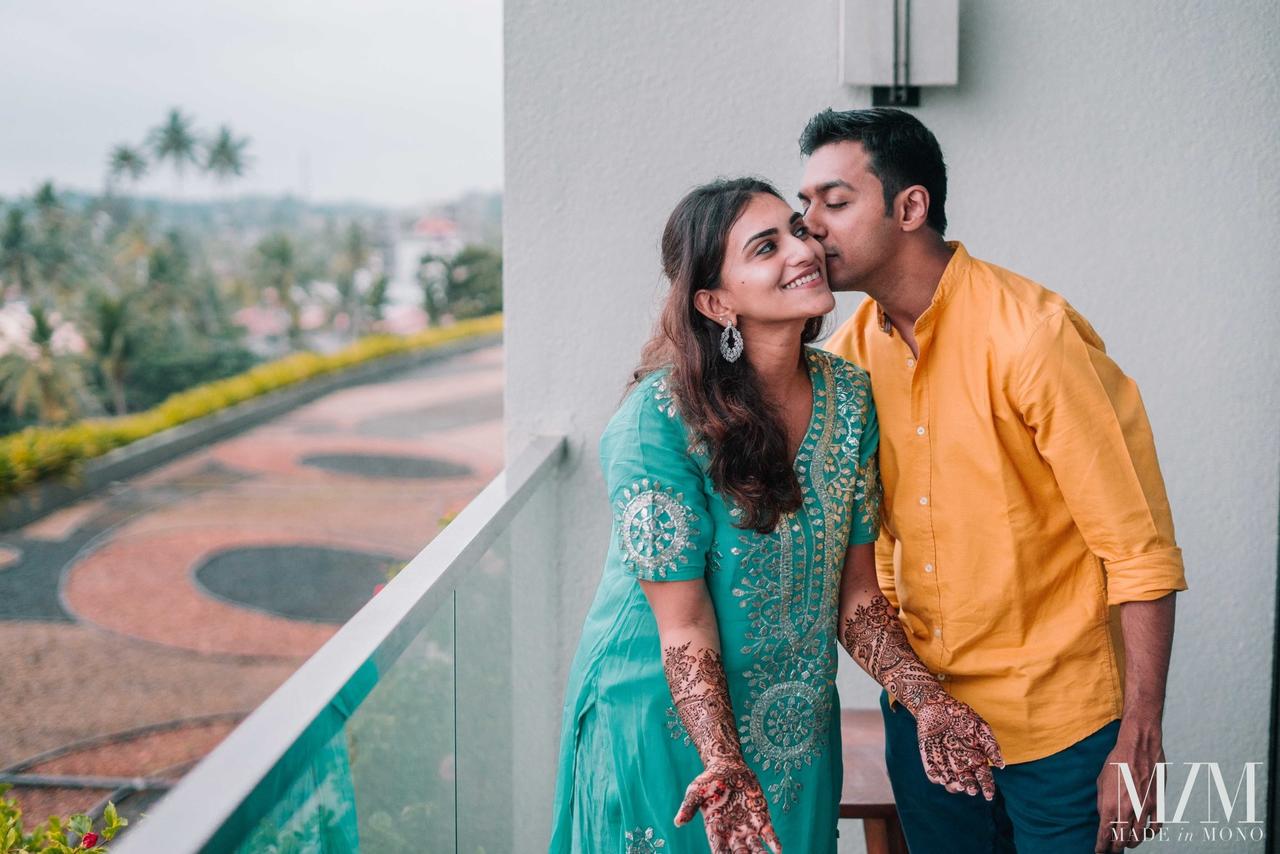 In conversation with WeddingWire India, Anshita narrates how she met Gautham. She says, "Our story starts behind the screens of our phones. Dating online often involves deflecting cheesy pickup lines from over-served guys, I used to think every great relationship began with a great origin story, like hitting it off with the person who happens to be seated next to you on an aeroplane or meeting the love of your life when you both reach for the same book at a bookstore. Gautham and I met on a dating app, and the rest is history, we were smitten in love for the next two years until the day he finally popped the question."
The Perfect Beach Wedding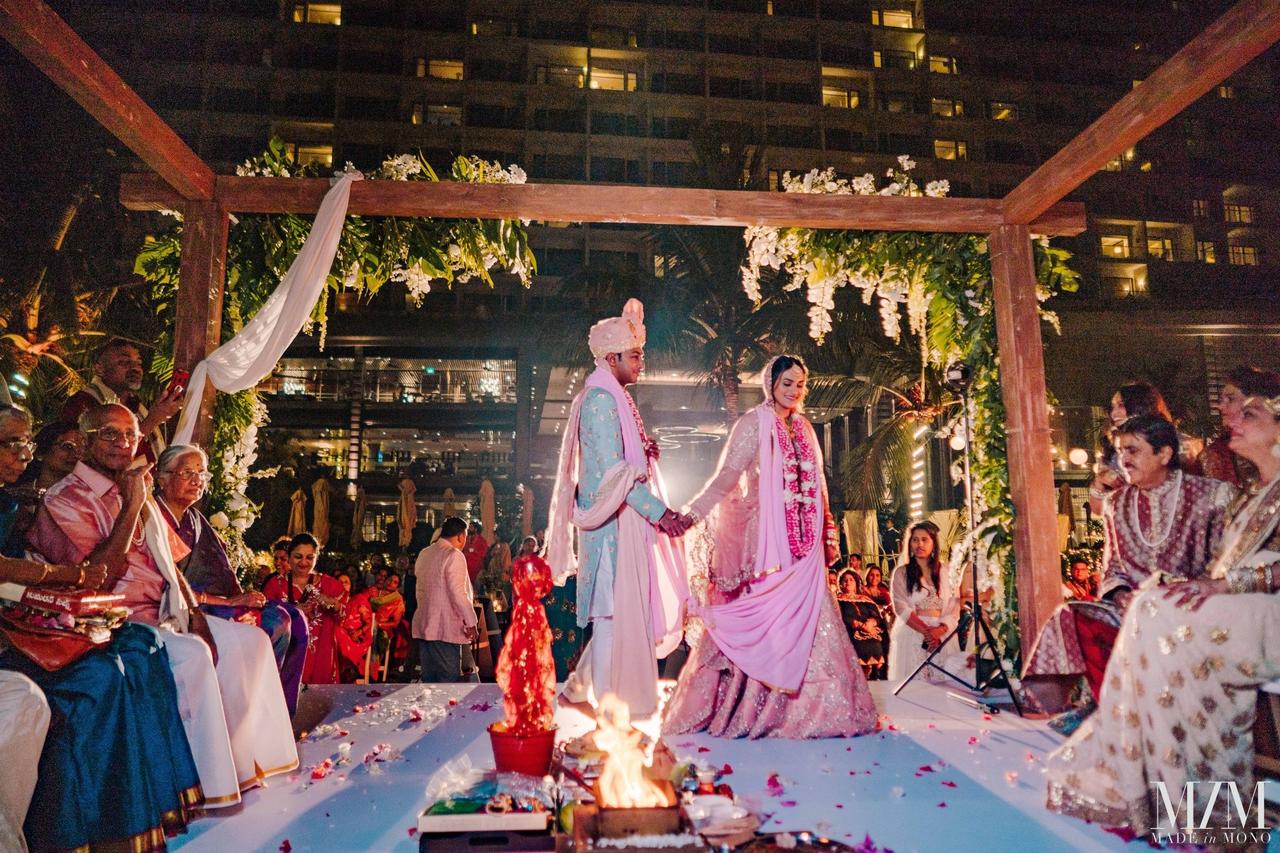 The couple got married in February 2020 at a breathtaking location in Sri Lanka, it was picturesque when the two of them had their pheras which was every bit of beauty and tranquillity. This union was planned and beautifully executed by Castles & Coasters.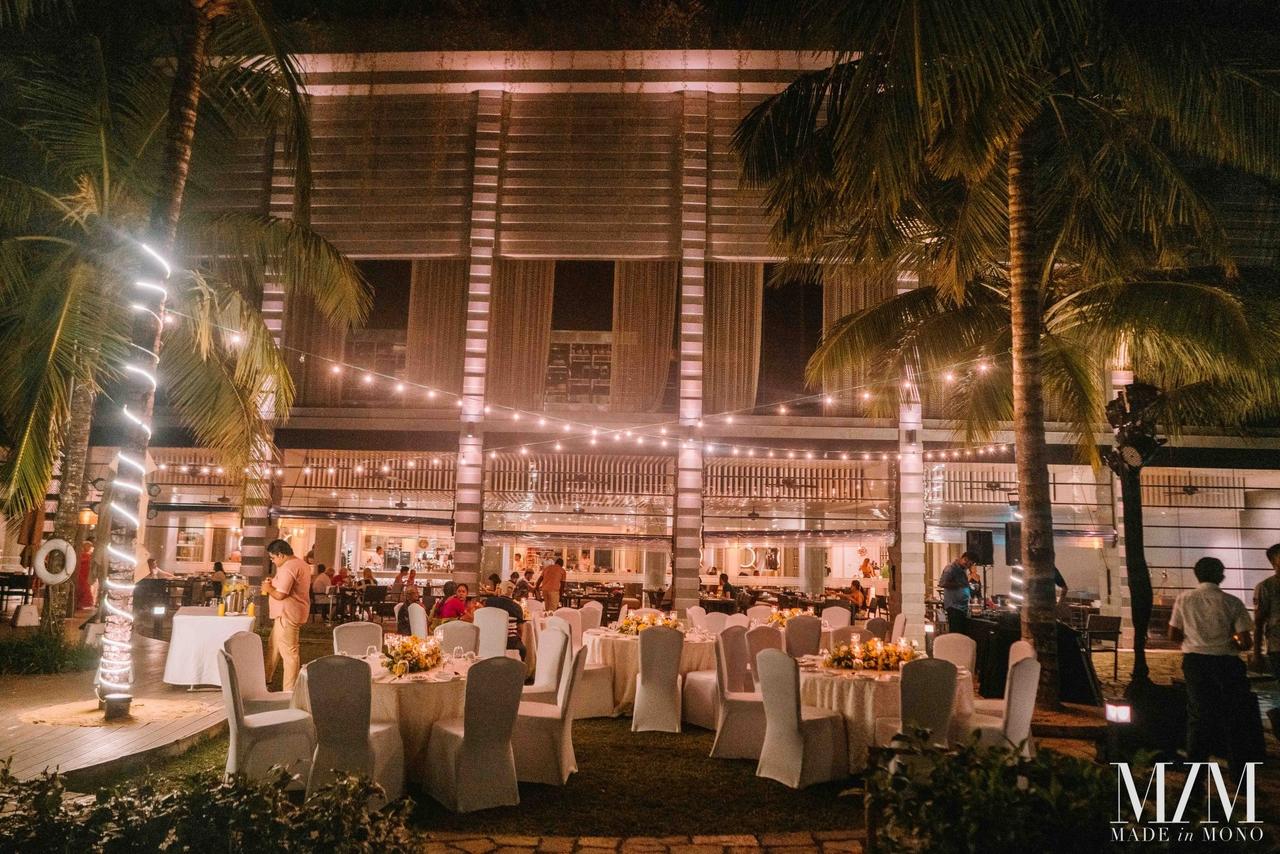 The wedding was hosted in a picturesque location - Weligama Bay Marriott Resort & Spa. It was the perfect spot for a serene wedding the way the couple had wanted.
The Families Met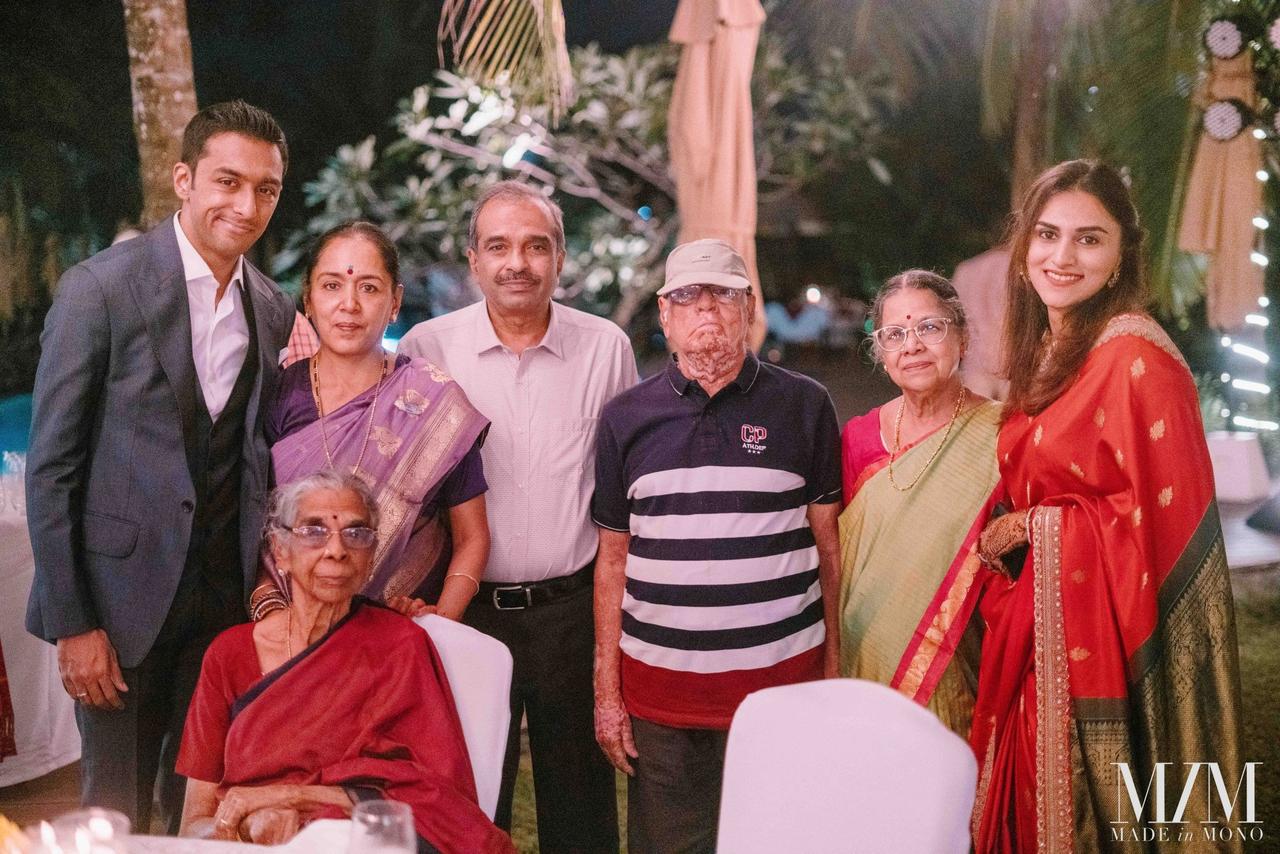 The ready-made notion when someone talks about an intercultural wedding is that there might have been a tug of war when it came to deciding which ceremony goes which way. But in reality, families have started to put their happiness above all. On being asked if there were any challenges they faced to bring the families onboard - Anshita says, "We never faced any such friction or too many intercultural marriage challenges. Our families were in fact very excited that we were FINALLY getting married."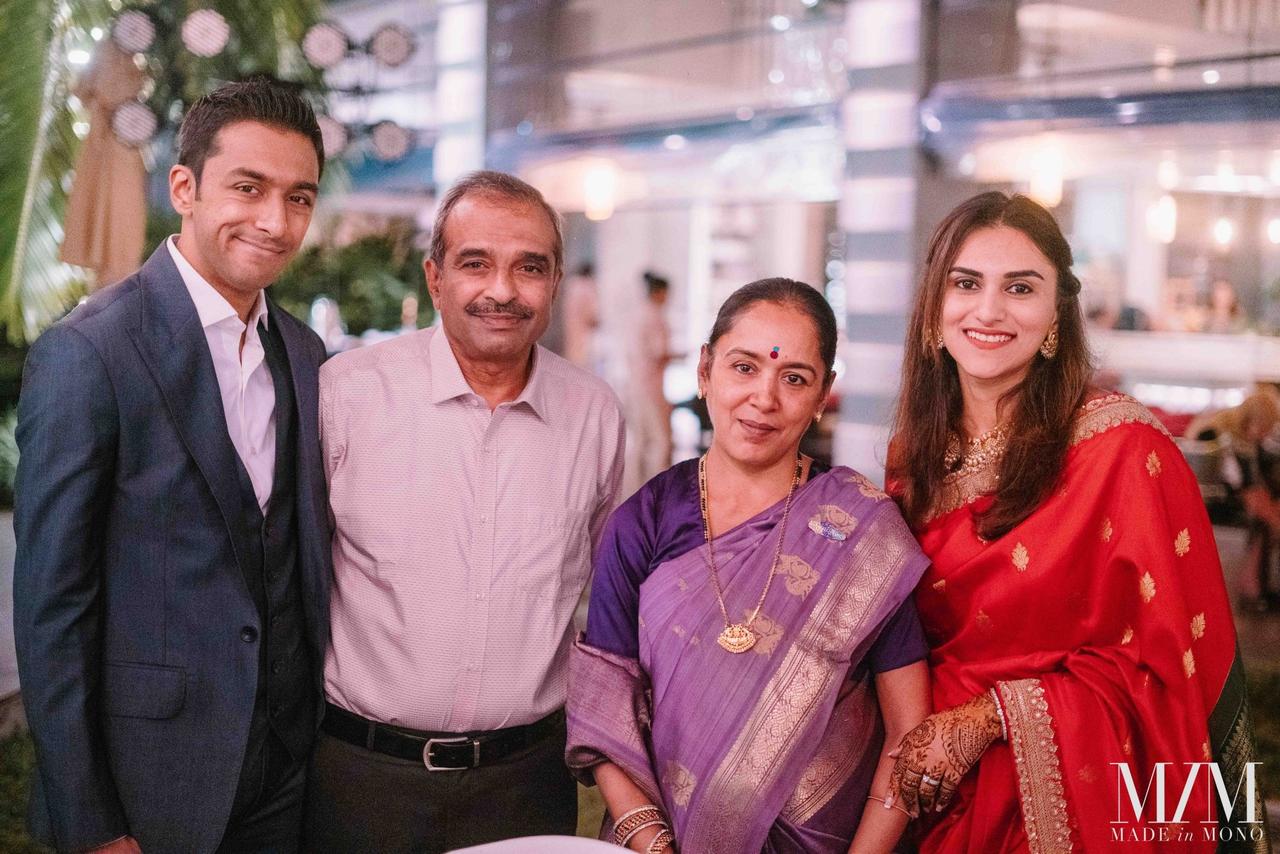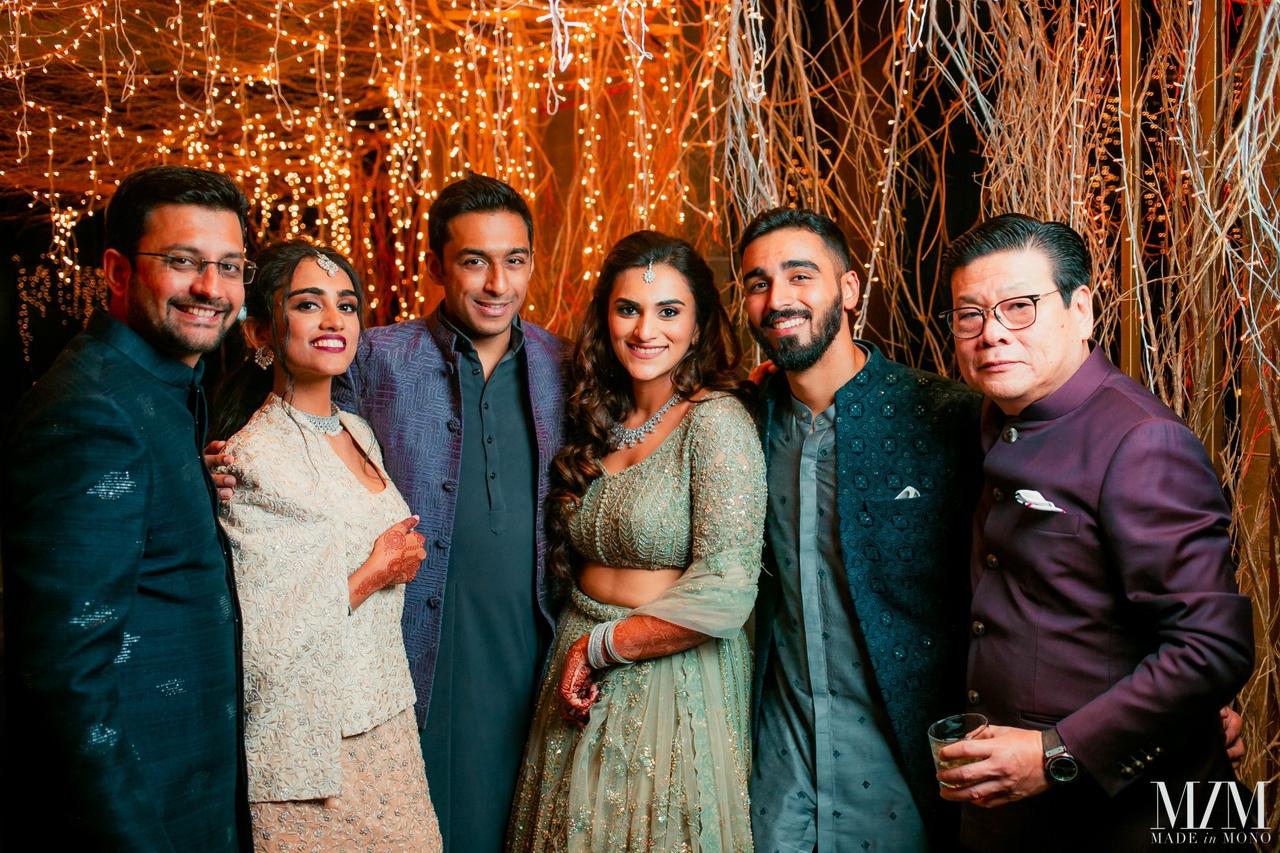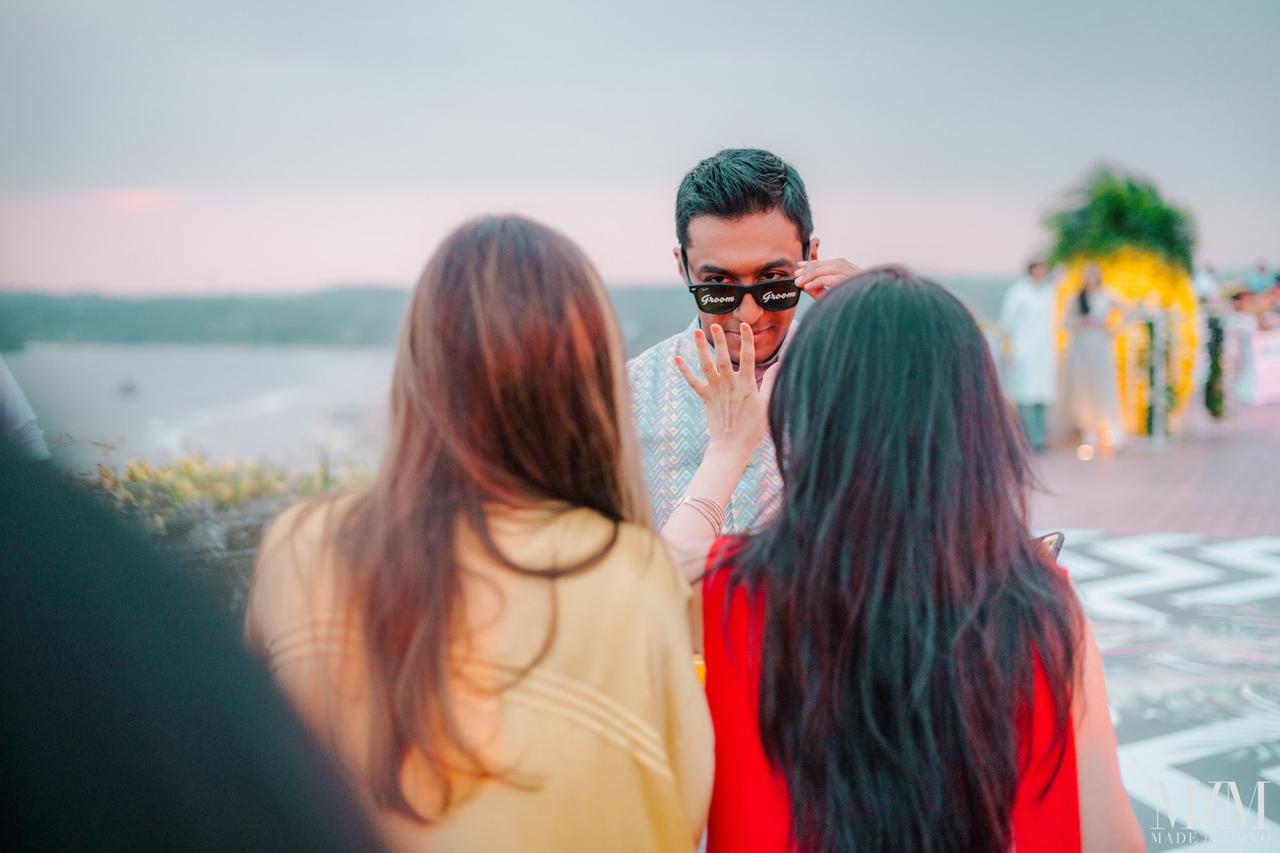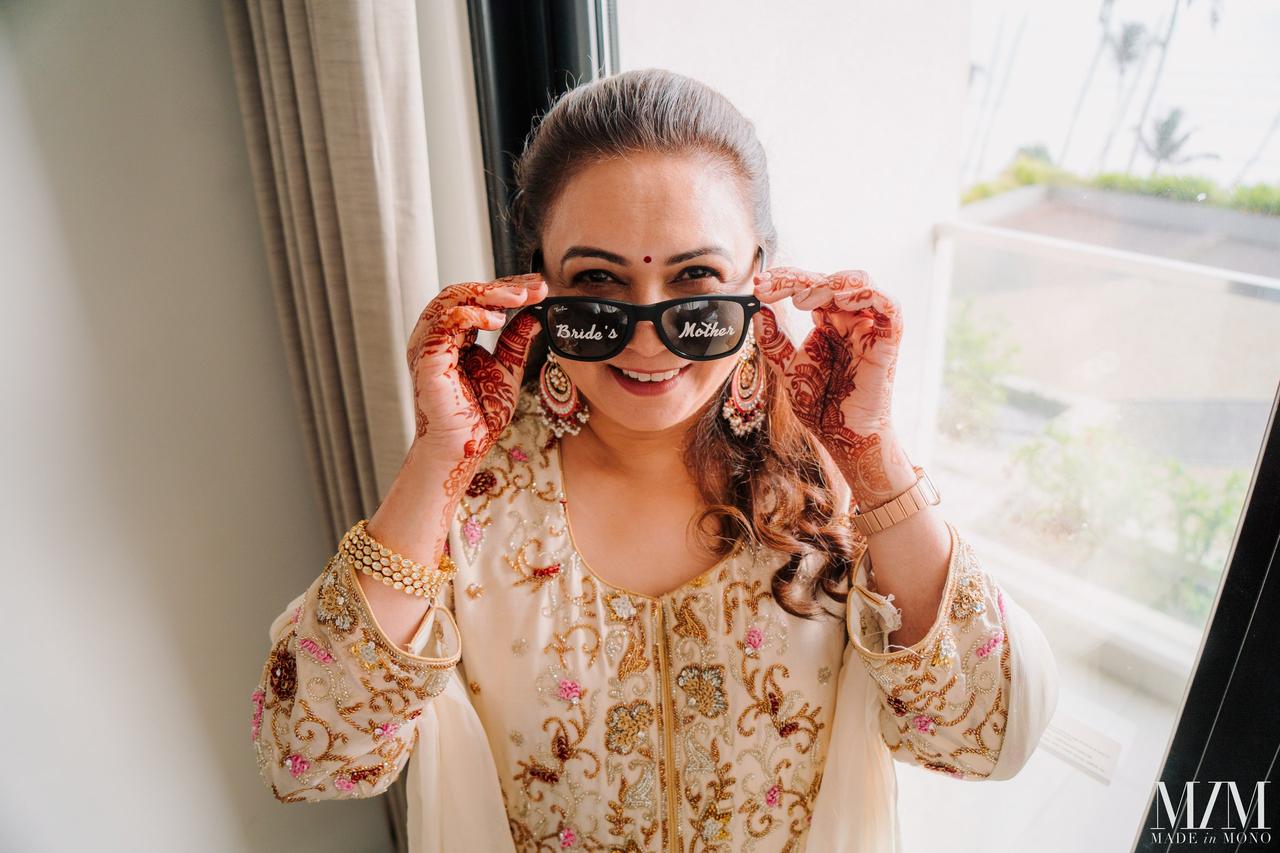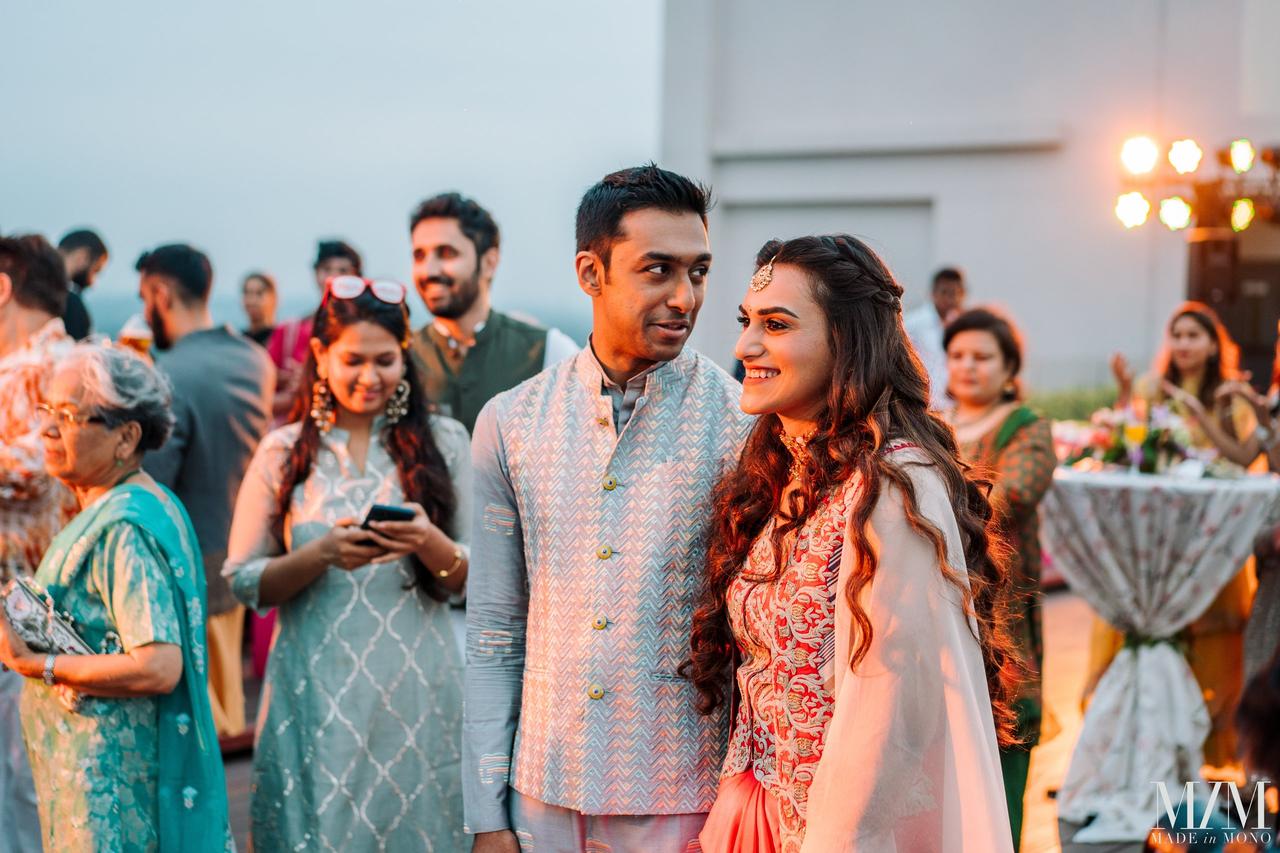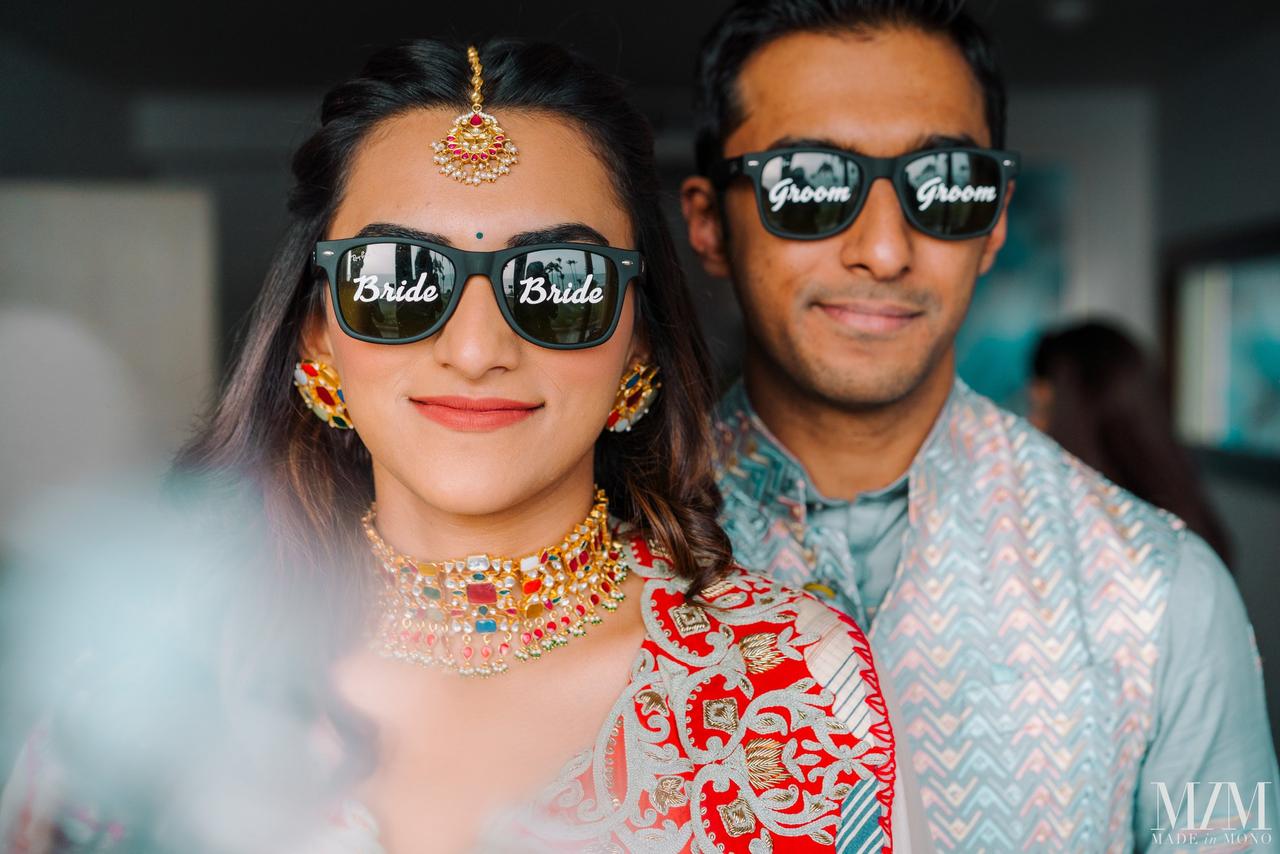 The Half-n-Half Traditions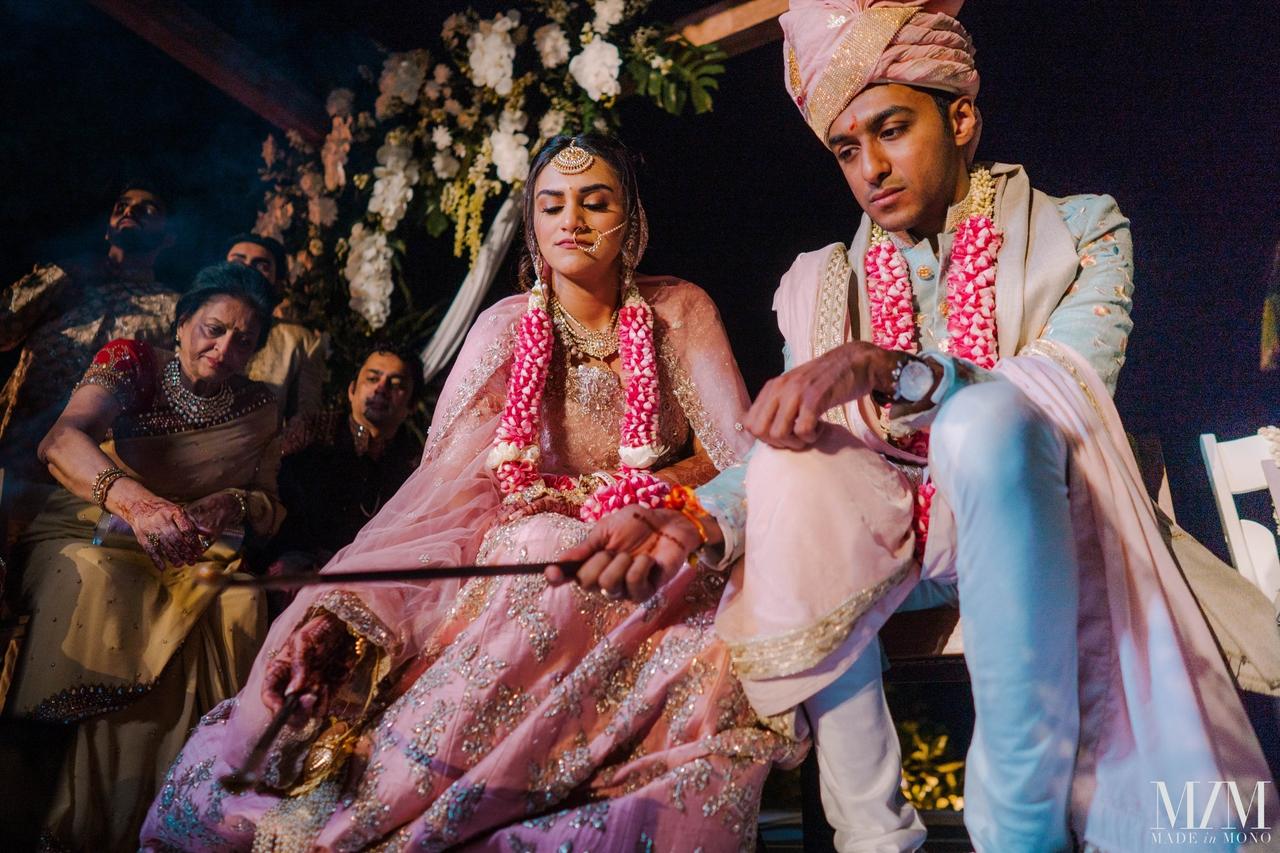 Since the idea of a wedding in India is very traditional and marks the coming together of two families, it is very important for the wedding ceremonies to respect the traditions of both cultures equally. Anshita and Gautham's families met half-way too! She says, "As decided by our families, our engagement was a South Indian celebration - a very traditional one and our wedding day was a North Indian celebration because TBH nobody wanted to wake up at 6 am in the morning for a South Indian wedding."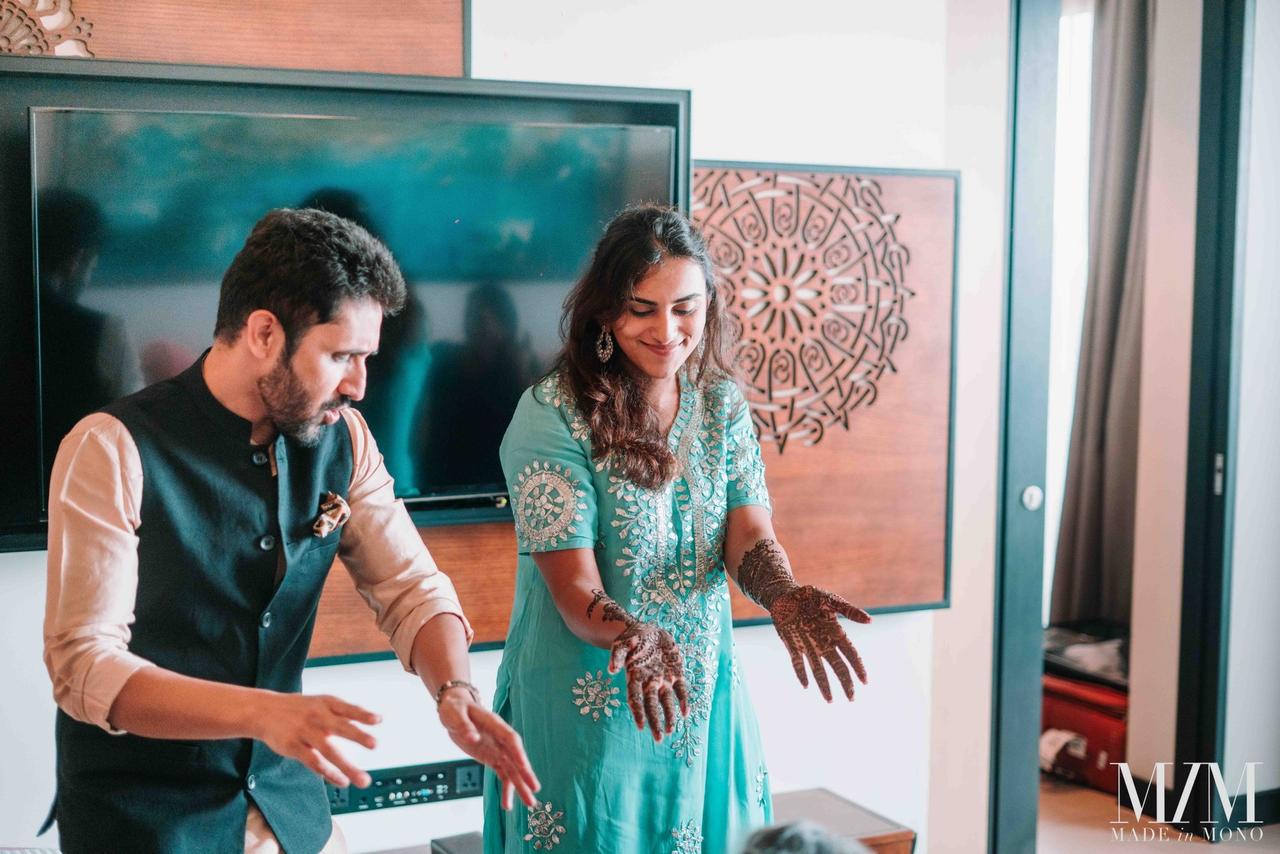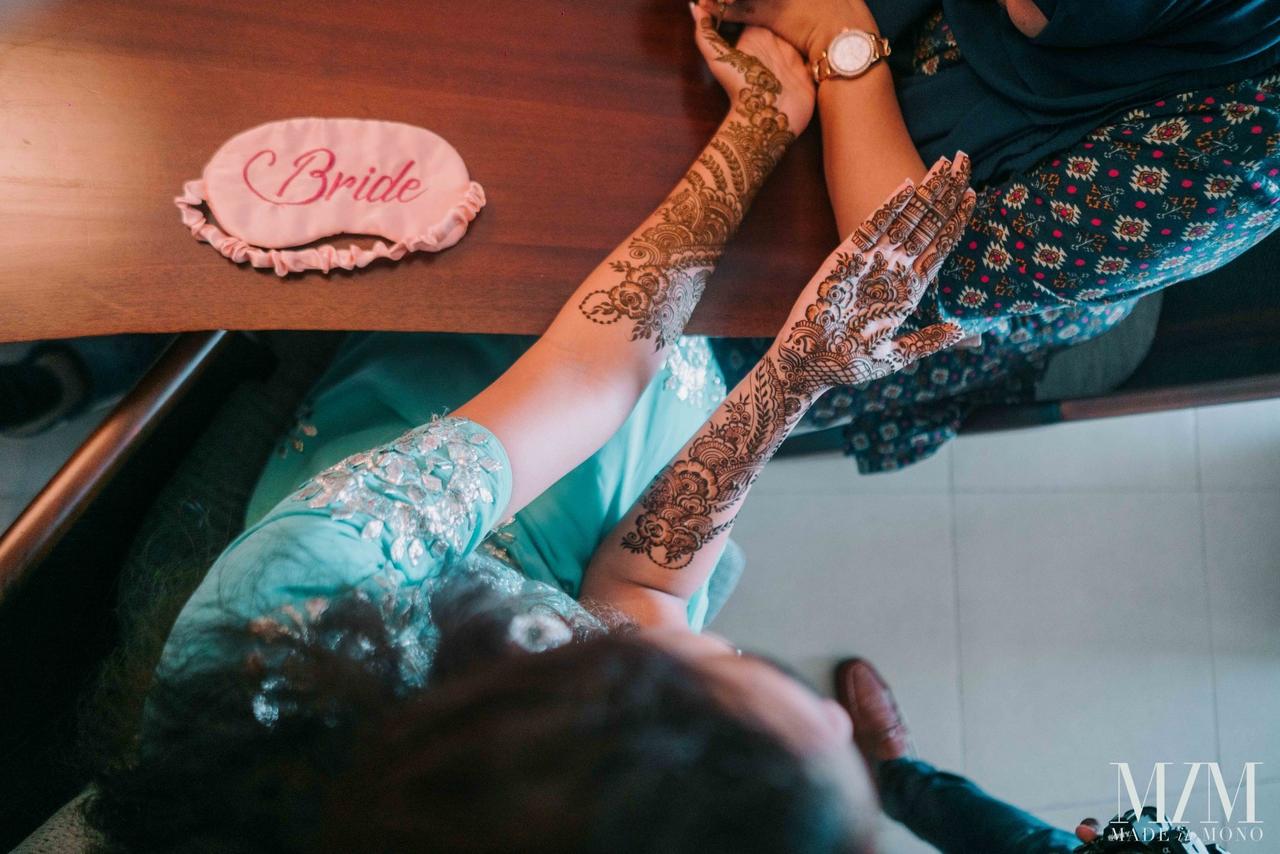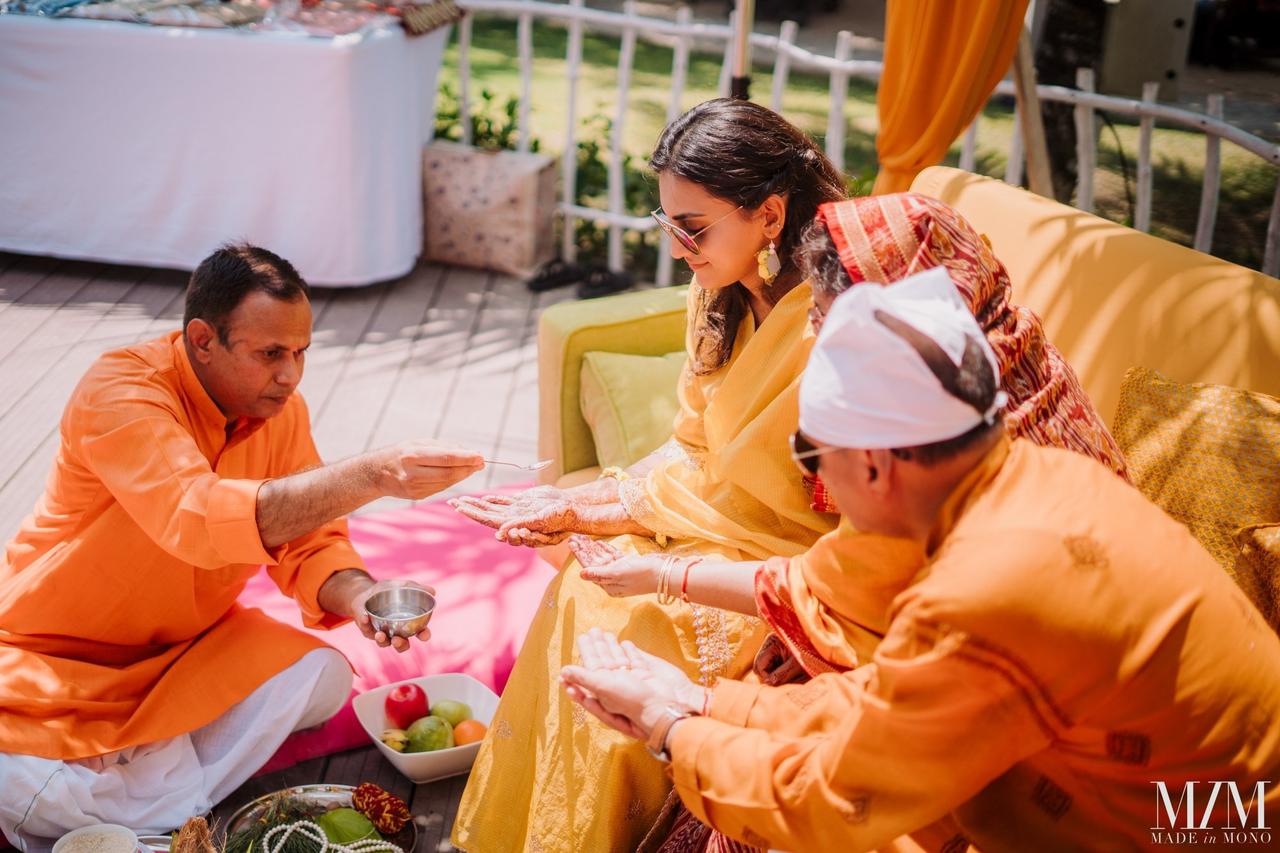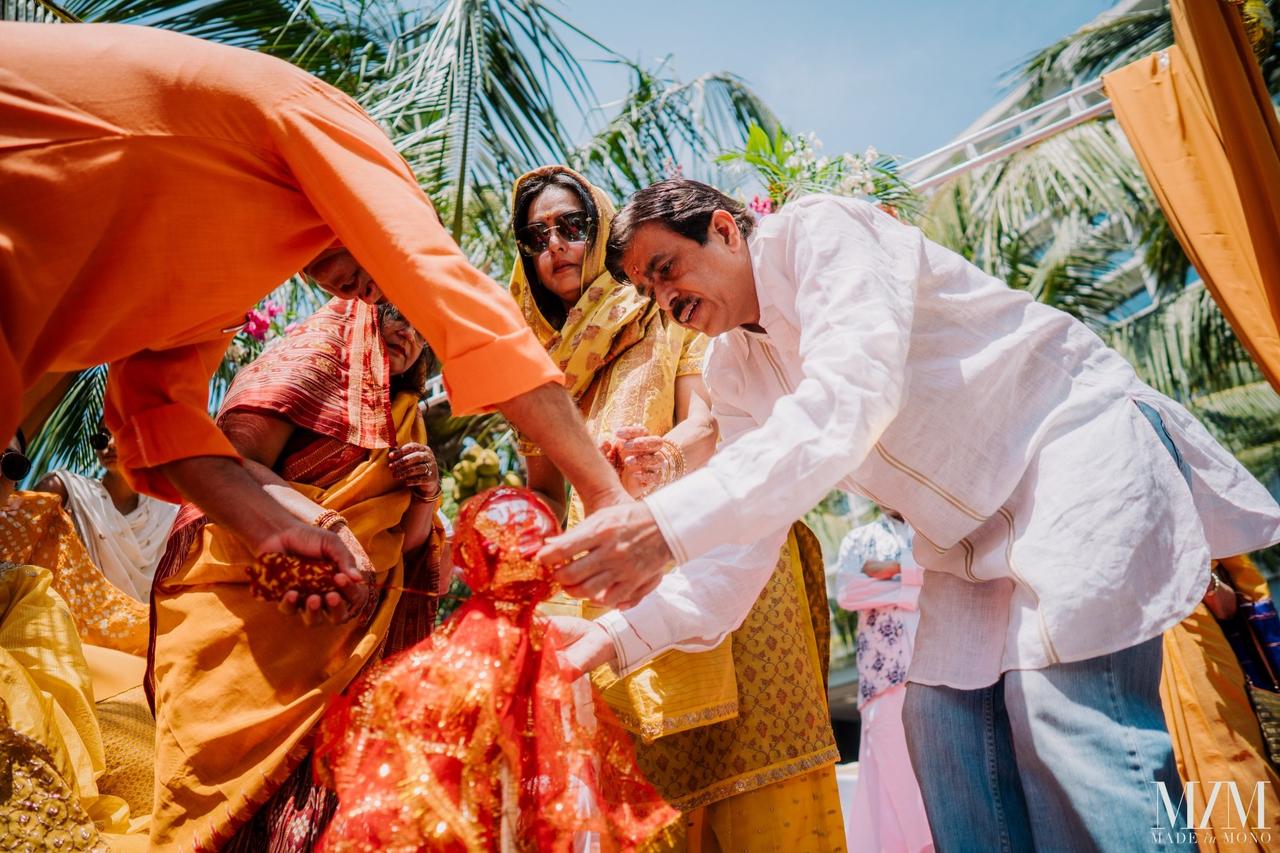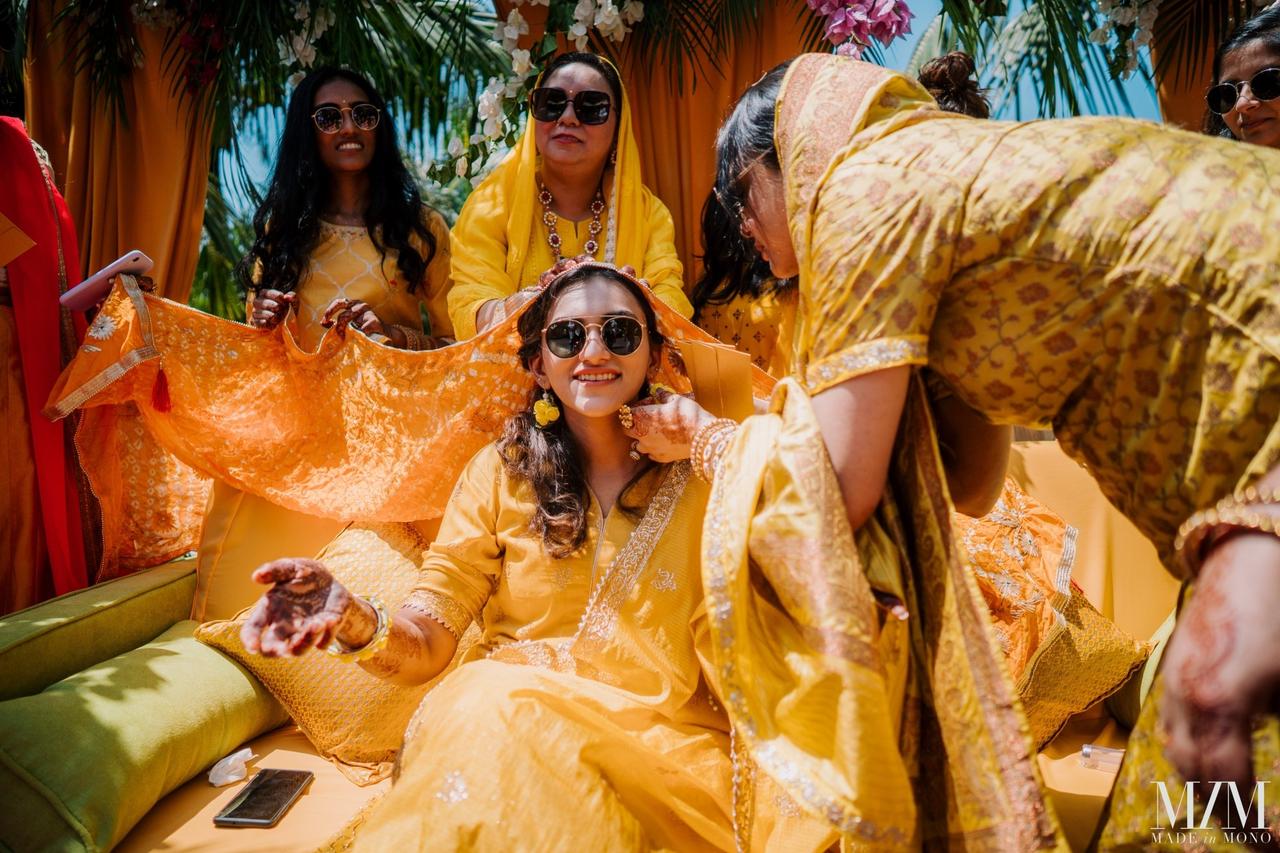 She continues, "We had evening pheras. It was nice because it was very new for Gautham's family as they had never seen a wedding like this which happens in the evening before. They were very excited and got to know about something that they had not experienced in their family before about experiencing these new customs and celebration patterns."
The Impeccable Fun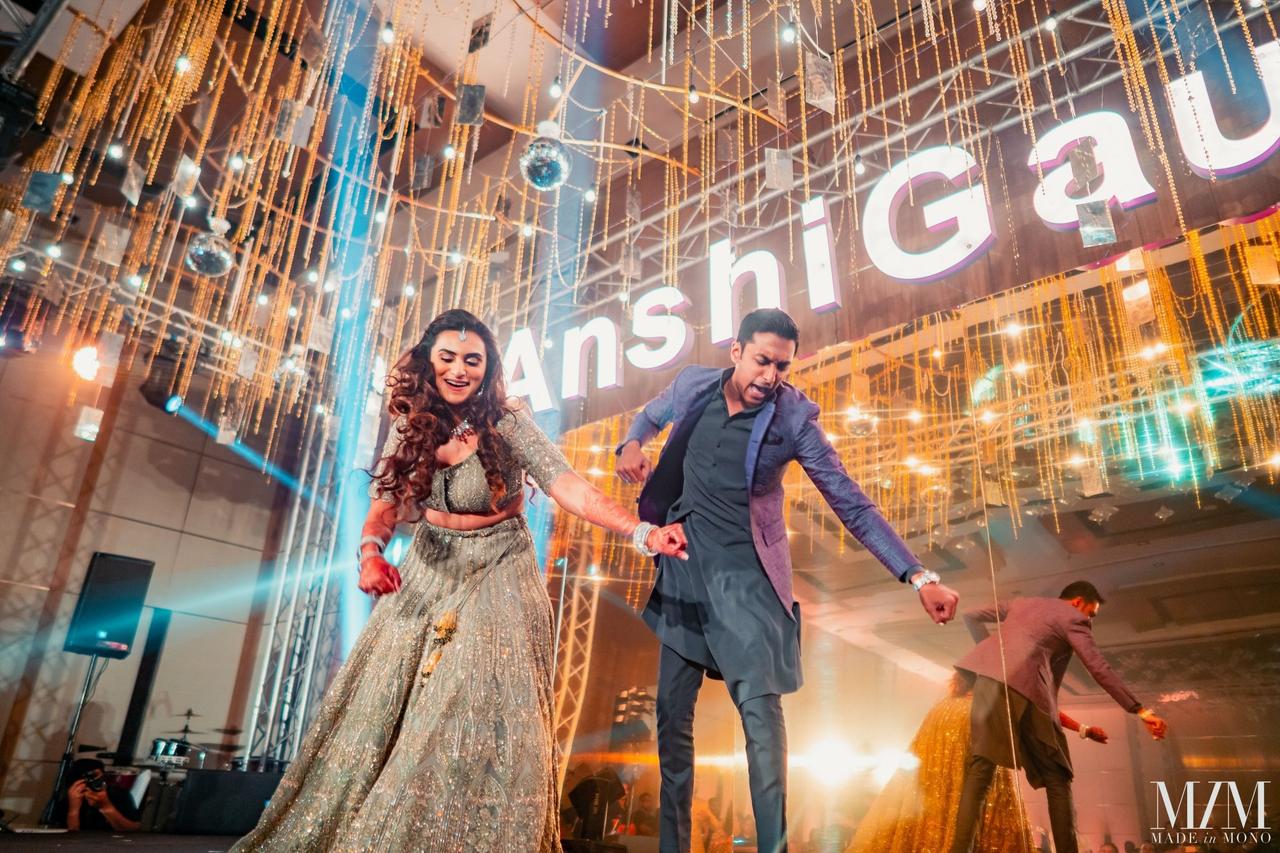 In the olden days, weddings would go on for two weeks in some cultures. But when it comes to #AnshiGautHim wedding, the couple celebrated the old-world charm of the conventions while adding some modern twists to it. Anshita says, "We didn't have too many pre-wedding ceremonies except a small puja, Haldi and like a modern-day Indian affair with the necessary ceremonies. Gautham is a very lazy groom so he kind of slept it off right after the Sangeet! We also kept it all minimal so our guests get to enjoy the location as well."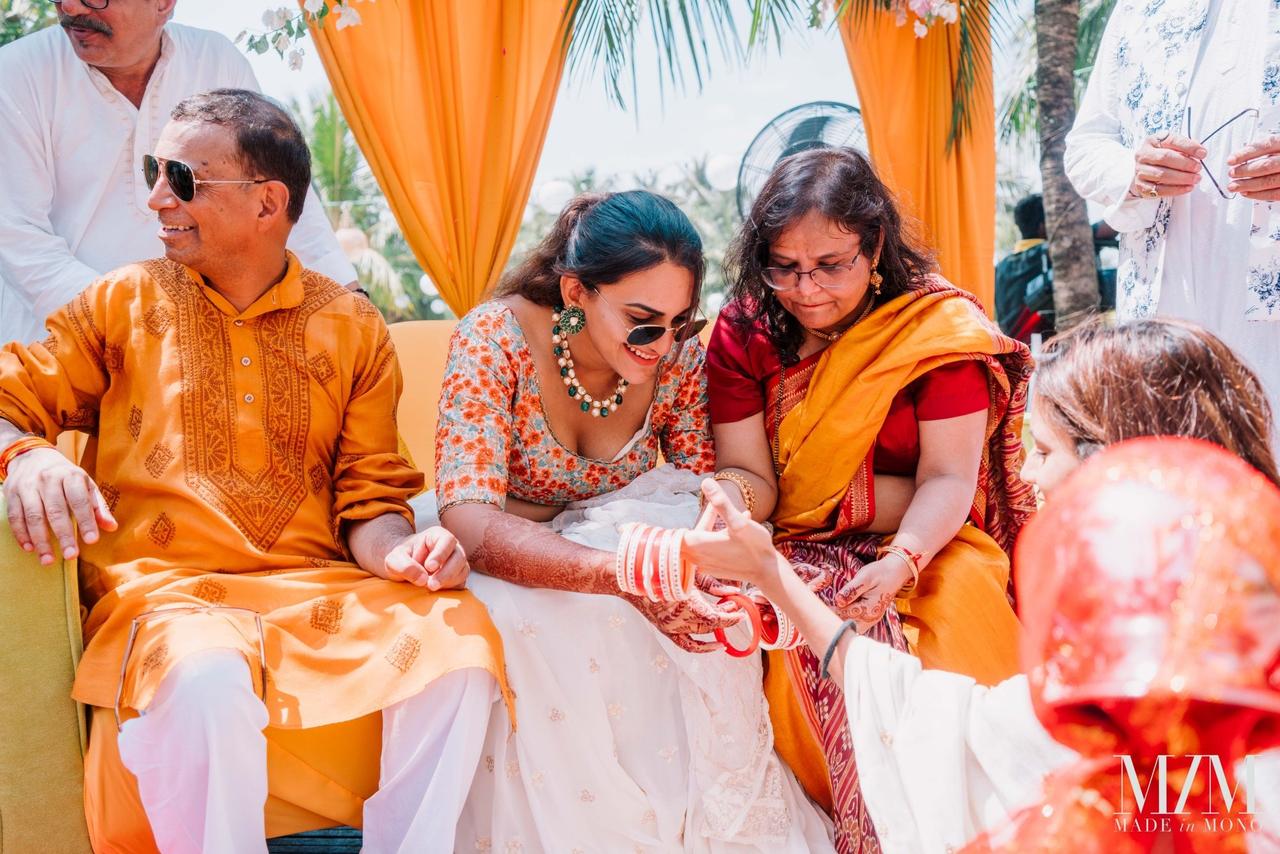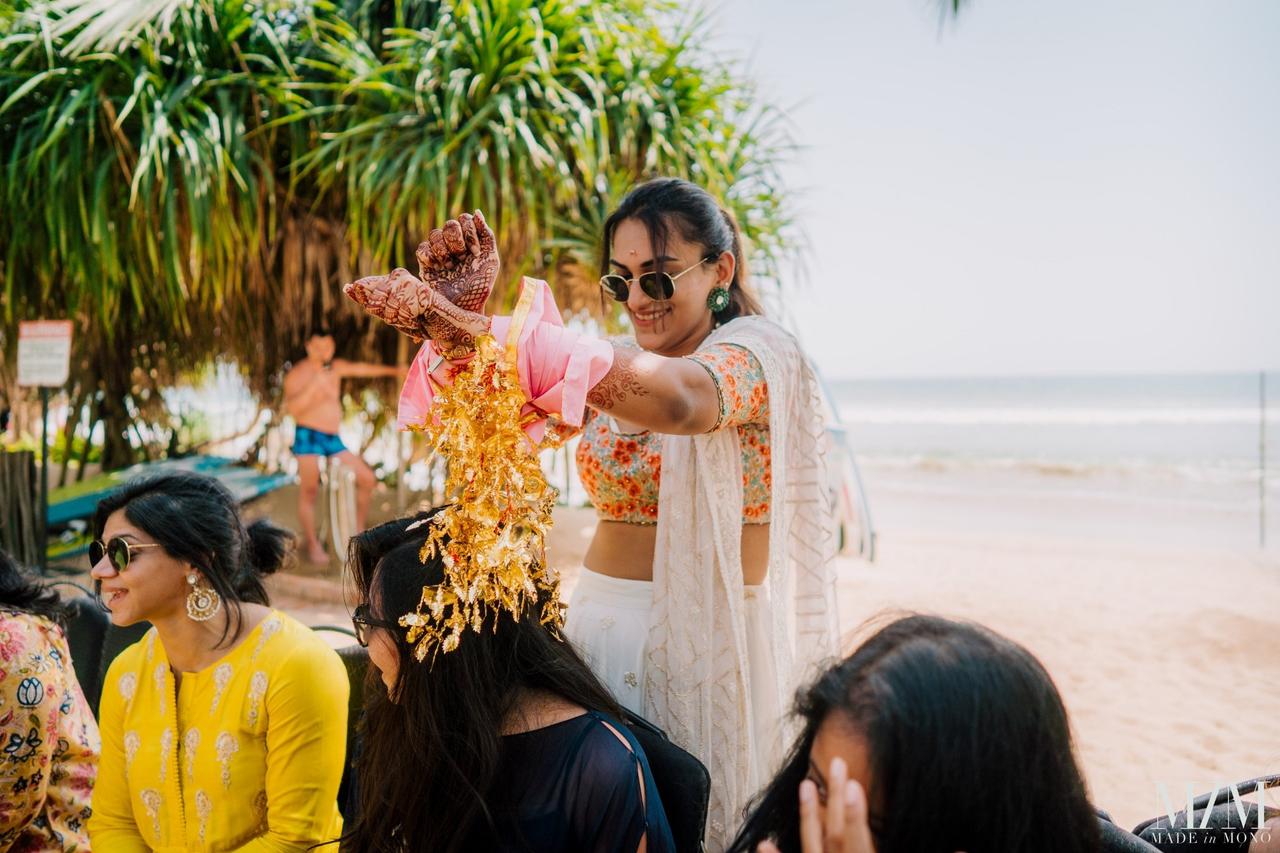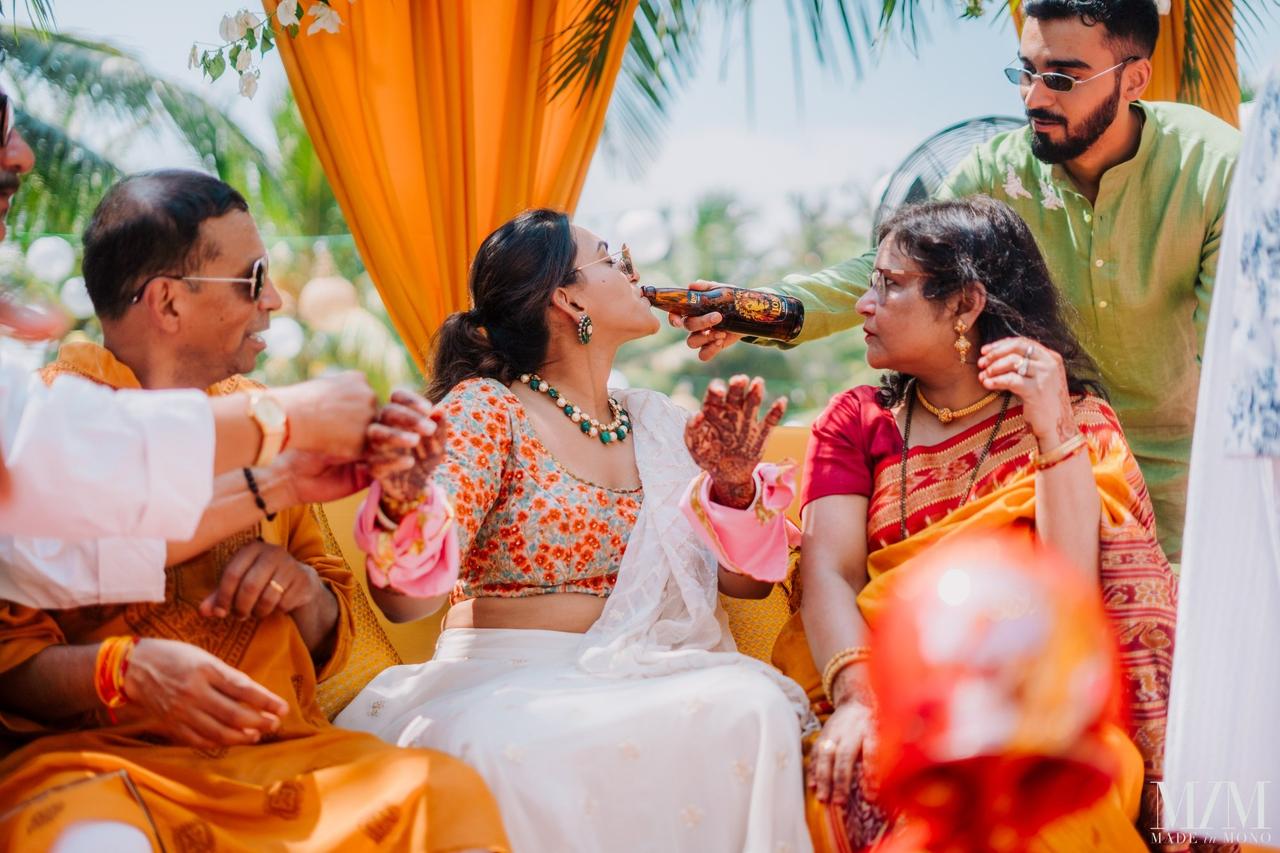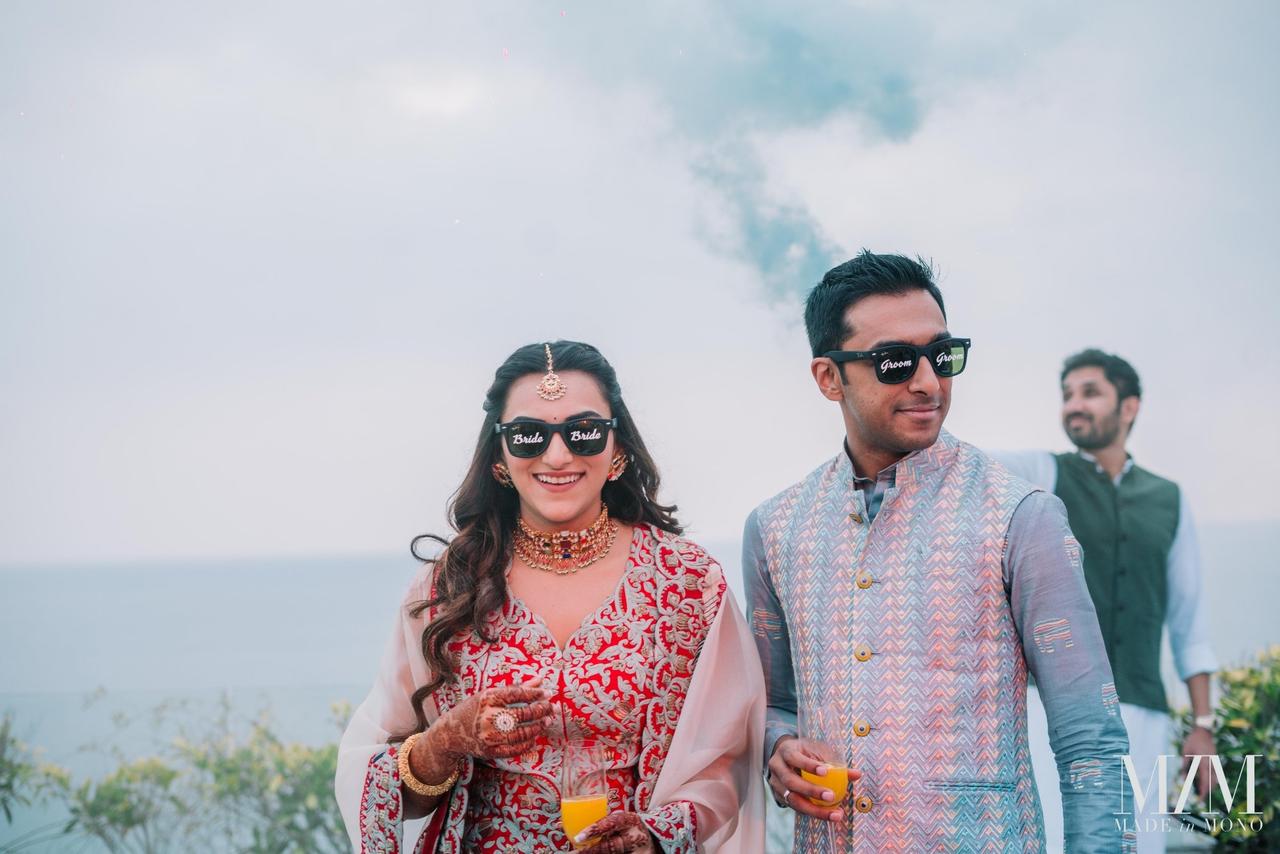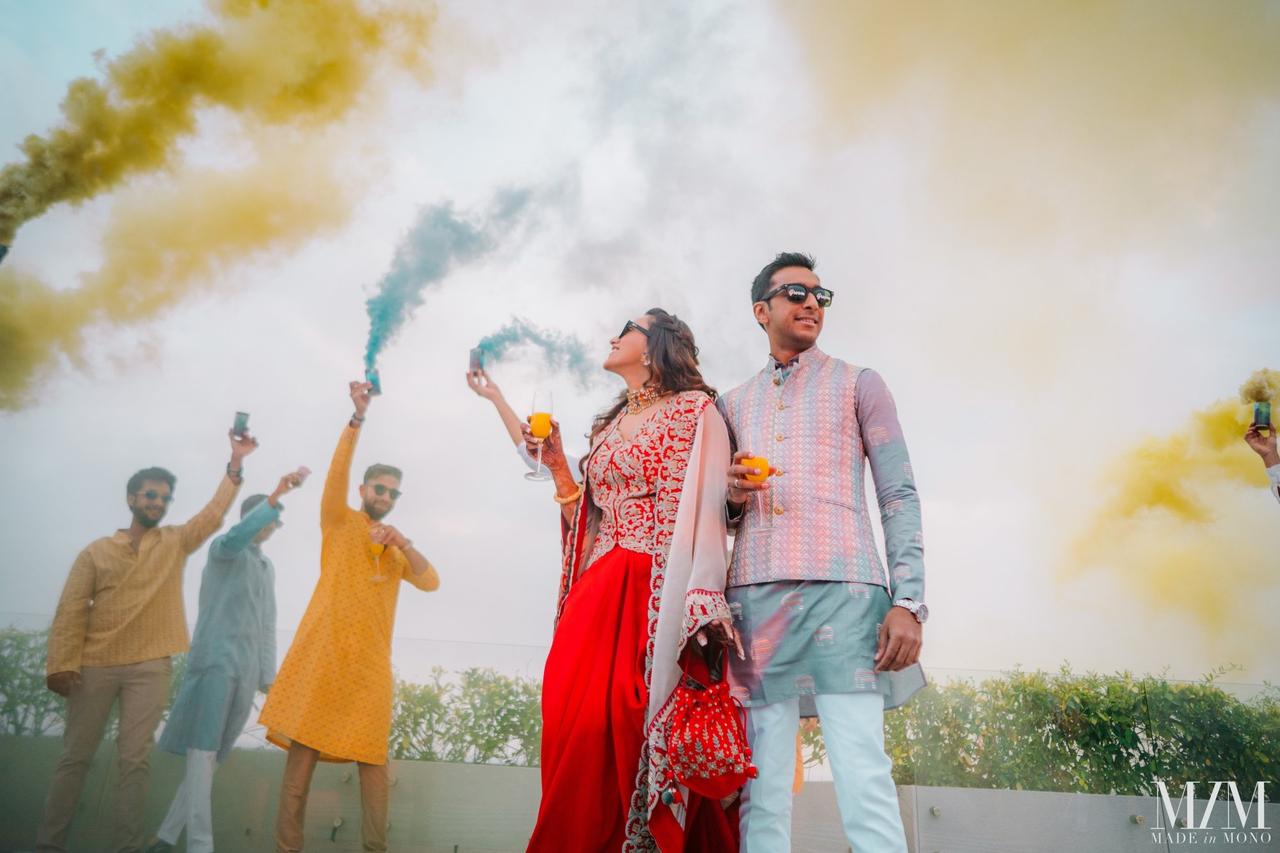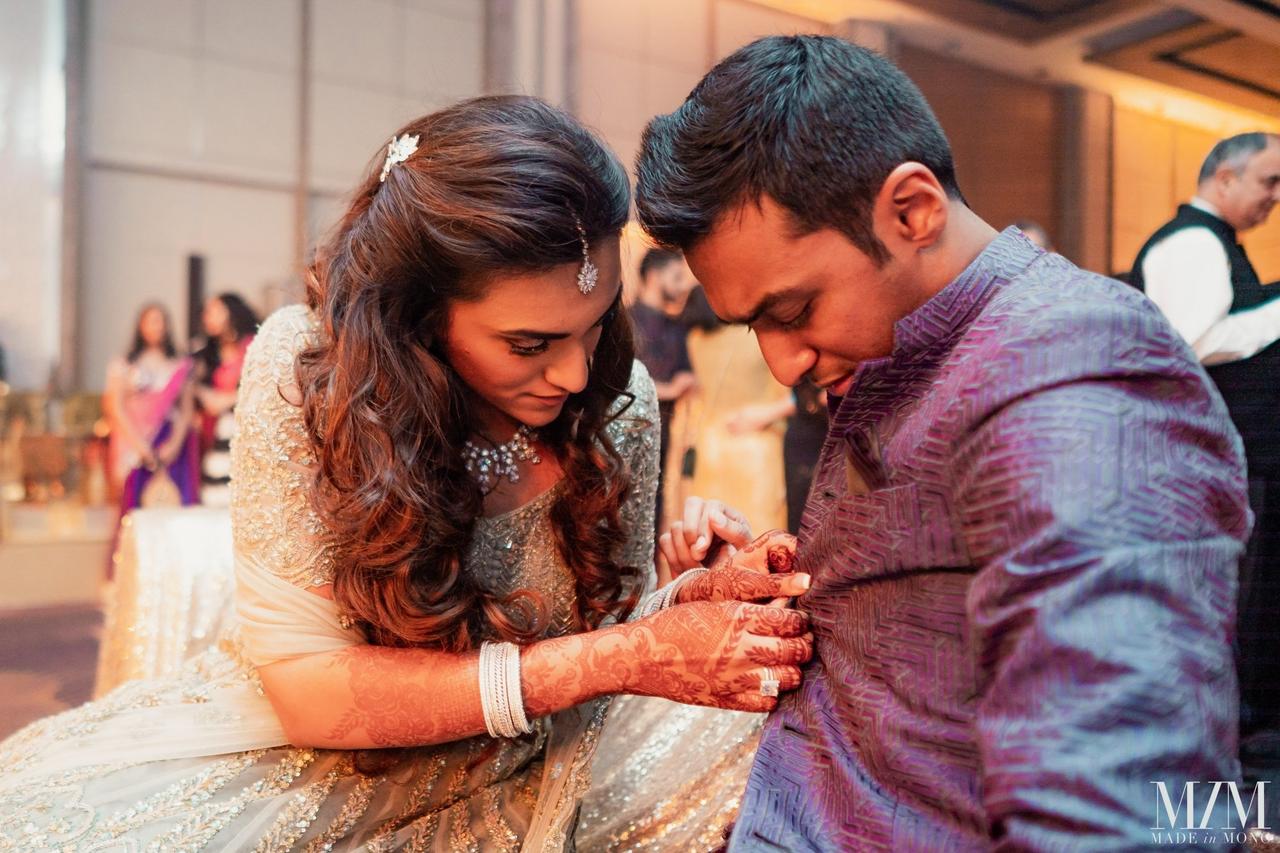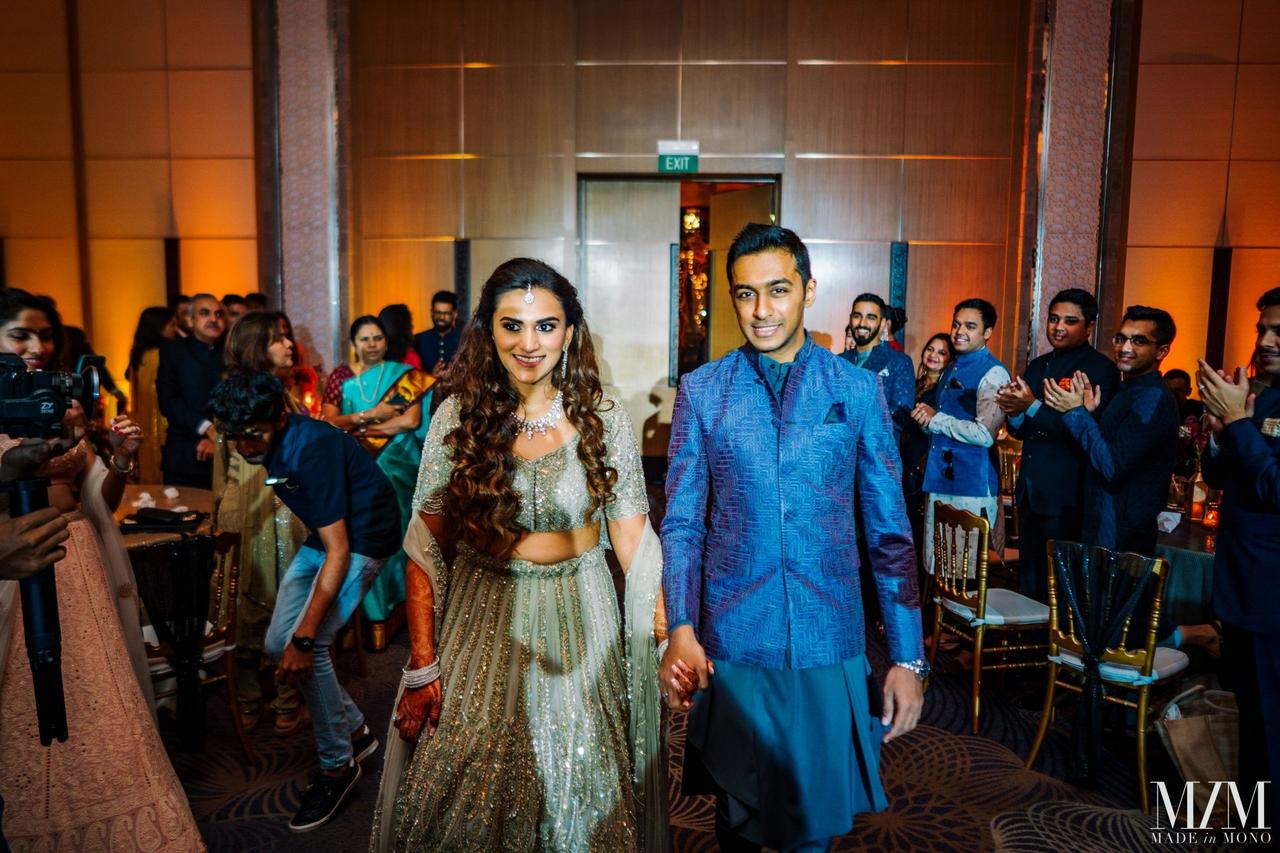 Speaking of the wedding day celebrations, Anshita shares, "We had a north Indian style phera. Our families were really happy with the arrangements. However there was one thing that we had both ways - we had the North Indian Mangalsutra as well as the South Indian Thaali ceremony where Gautham tied the yellow thread Thaali around my neck. This was, in fact, an impromptu inclusion in the ceremonies."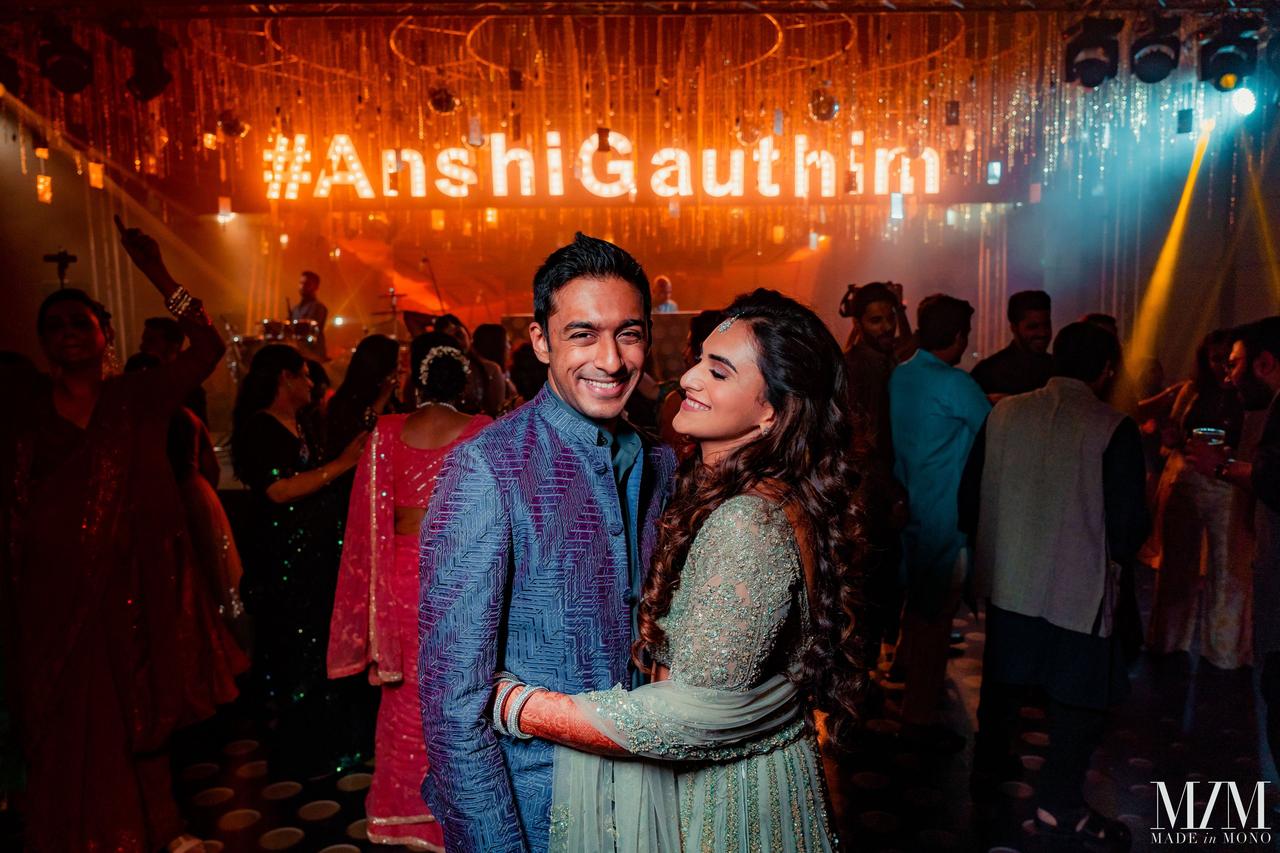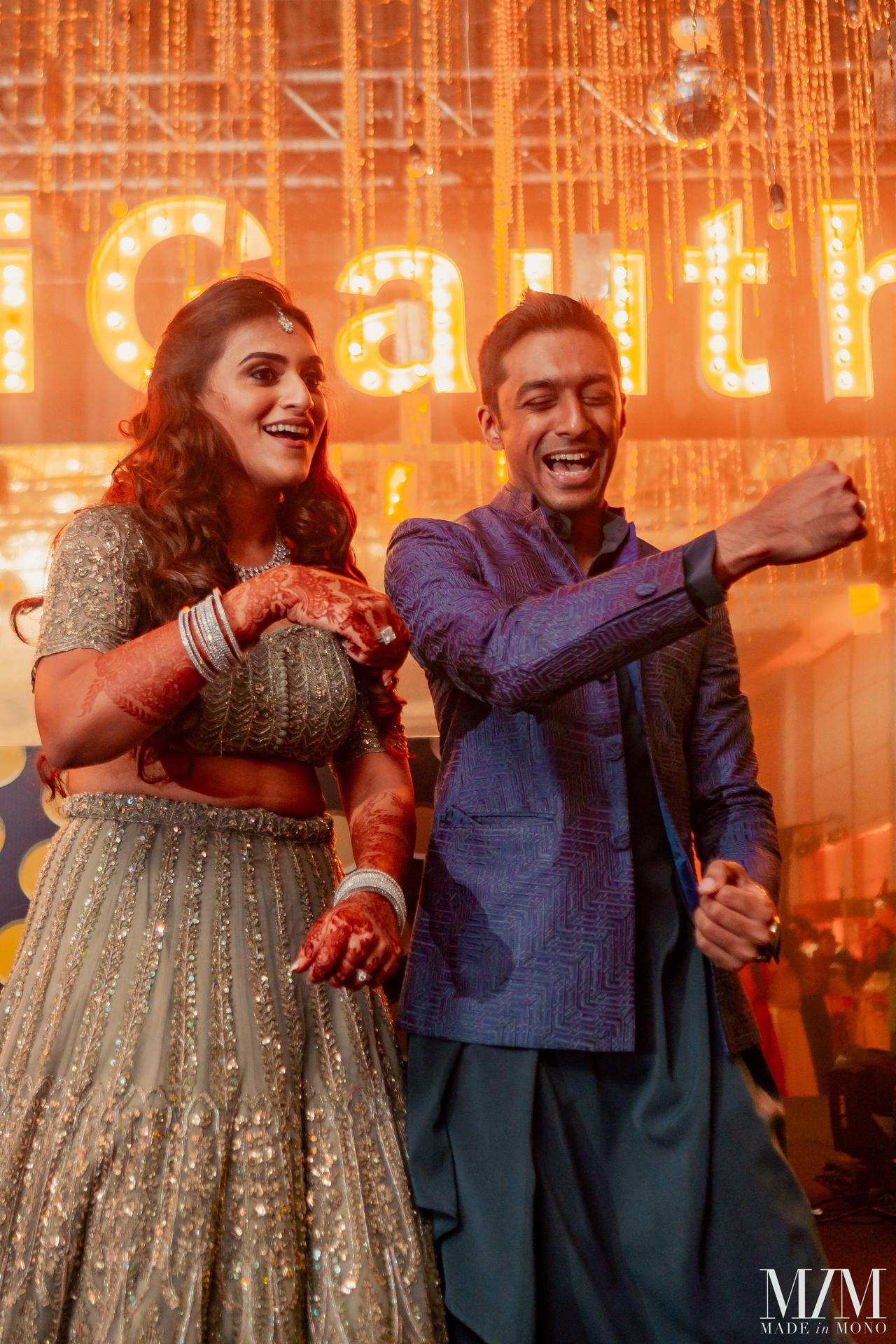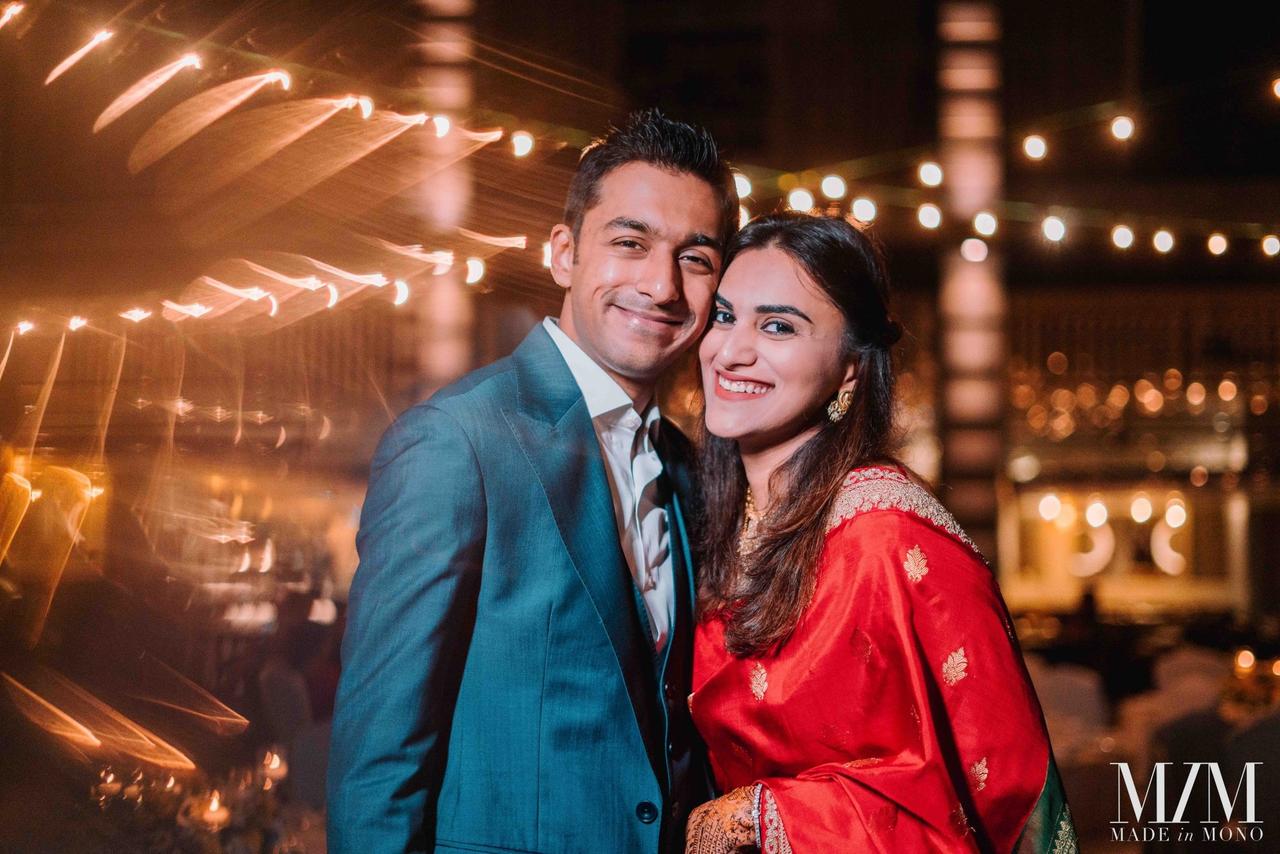 You'd see movies like Vicky Donor and Two States and think the families are head to head while planning the wedding. Well funny as they seem on screen, the reality is quite different. On a similar note, Anshita says, "Families were actually very okay with what we decided to do. We met on our own and our families hardly knew each other before that, so they left us to decide for ourselves. We were kind of selfish too and decided to include throwing a huge party though!"
One Food Menu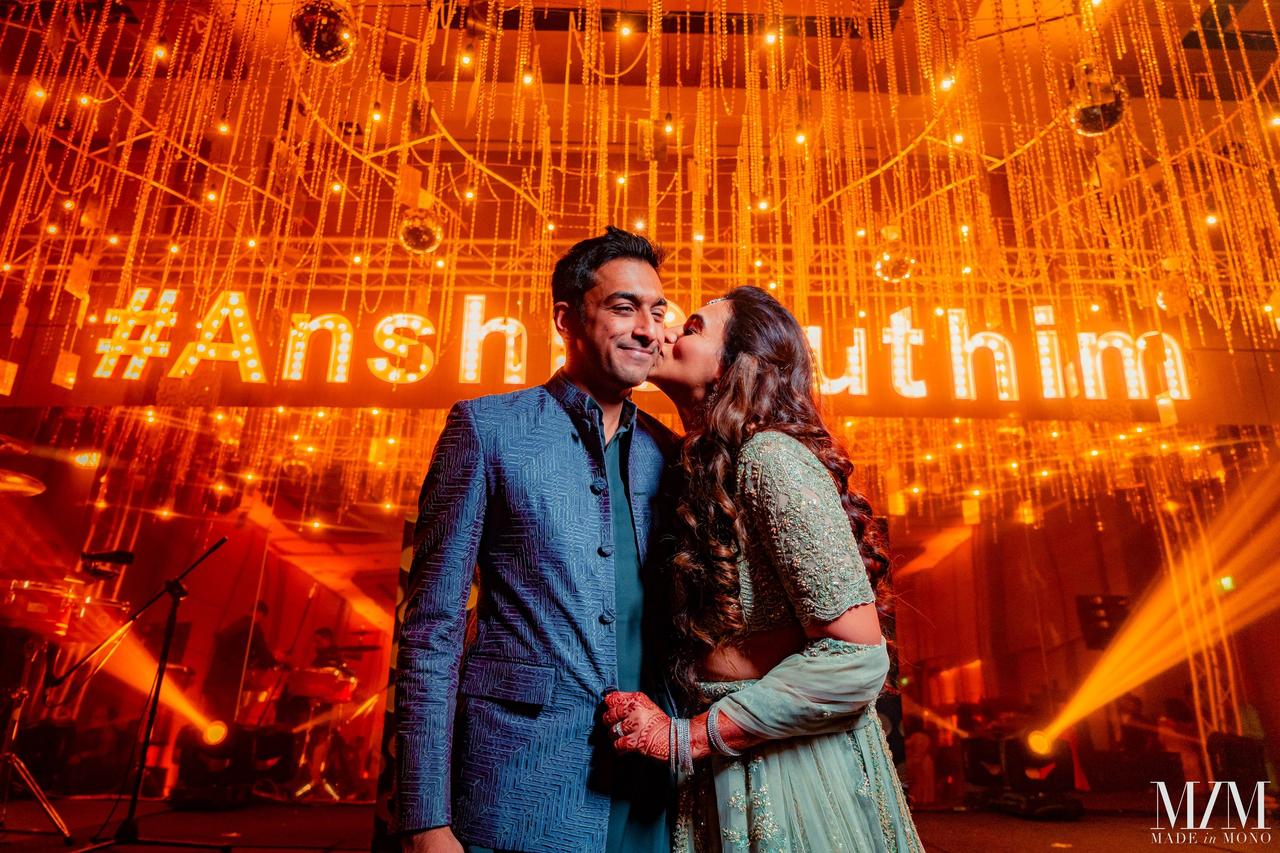 All that said and done - Punjabi weddings are hardcore non-vegetarian feasts and South Indian weddings are all about pure vegetarian food only. Wondering how they managed to settle on the food menu? Same! We asked Anshita how did they pick the food menu and she says, "Yes, there were multiple back and forths and multiple arguments in my family. Everyone in my family are big foodies and some ended up saying things like they're not coming to the wedding if there is no non-veg. But eventually, we reached an understanding where the food for the wedding was mostly vegetarian except for some non-veg items. However, they got their alcohol and everything else in place so there were no complaints even if it seemed like a sacrifice in the beginning."
What Anshita & Gautham Wore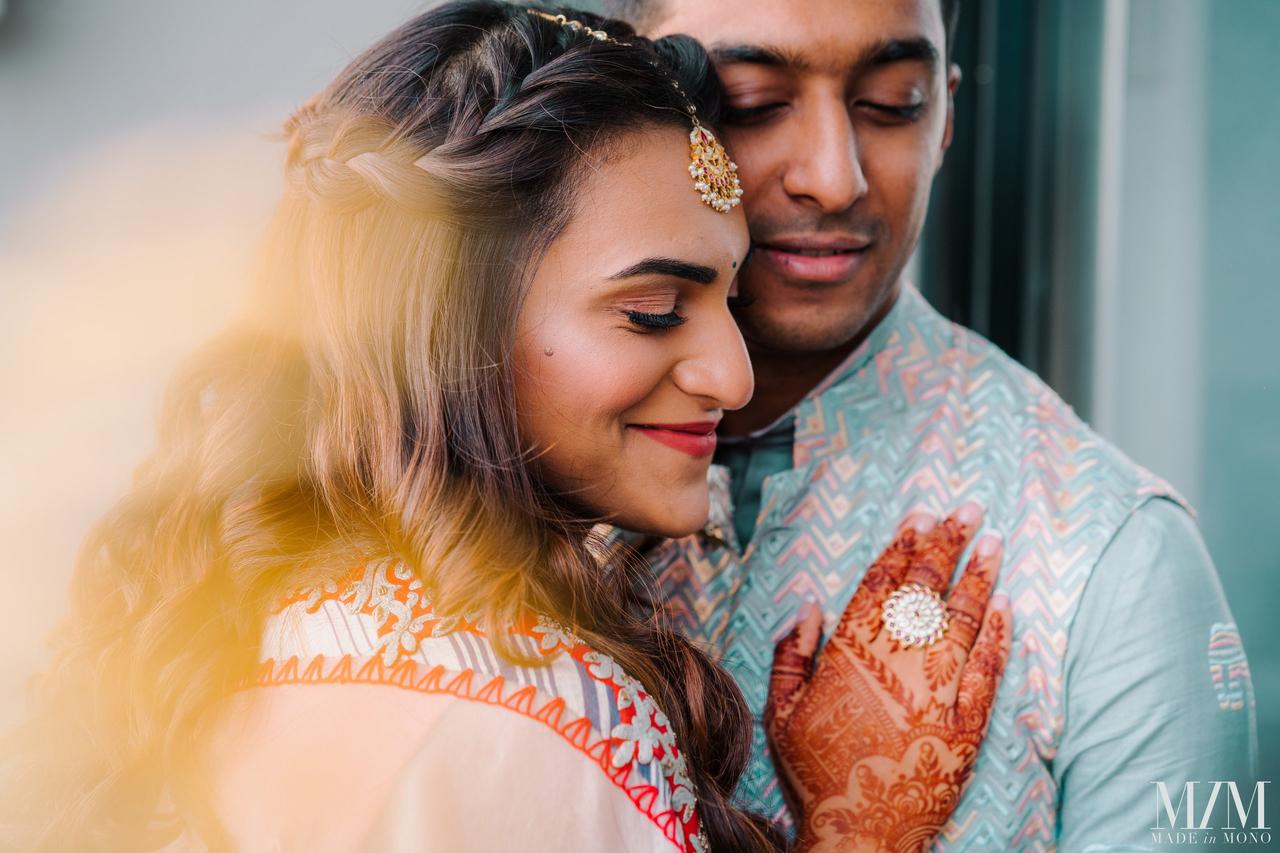 Coming to the outfits that the couple picked, Anshita says, "My family being hardcore Punjabis really wanted me to wear red but I don't like the way I look in red. But I had to manage - so I wore a bright red Indo-western outfit for my mehndi from Anamika Khanna. The whole theme was light and breezy as it was a sundowner and everyone was coordinated in palazzos. For the Sangeet ceremony, I wore this green outfit with heavy work from Payal Keya. I felt like a star from Bollywood! For my wedding, I wore a pink Anushree Reddy lehenga and it went pretty well with the beach wedding vibe. On the other hand, Gautham wore all outfits from Govinda Mehta because he is the only designer Gautham trusts with his outfits. Our outfits complemented each other. The highlight of Gautham's mehndi outfit were the little elephants he incorporated after speaking to the designer because elephants signify Sri Lanka. Govinda Mehta did an excellent job in doing it all perfect for him!"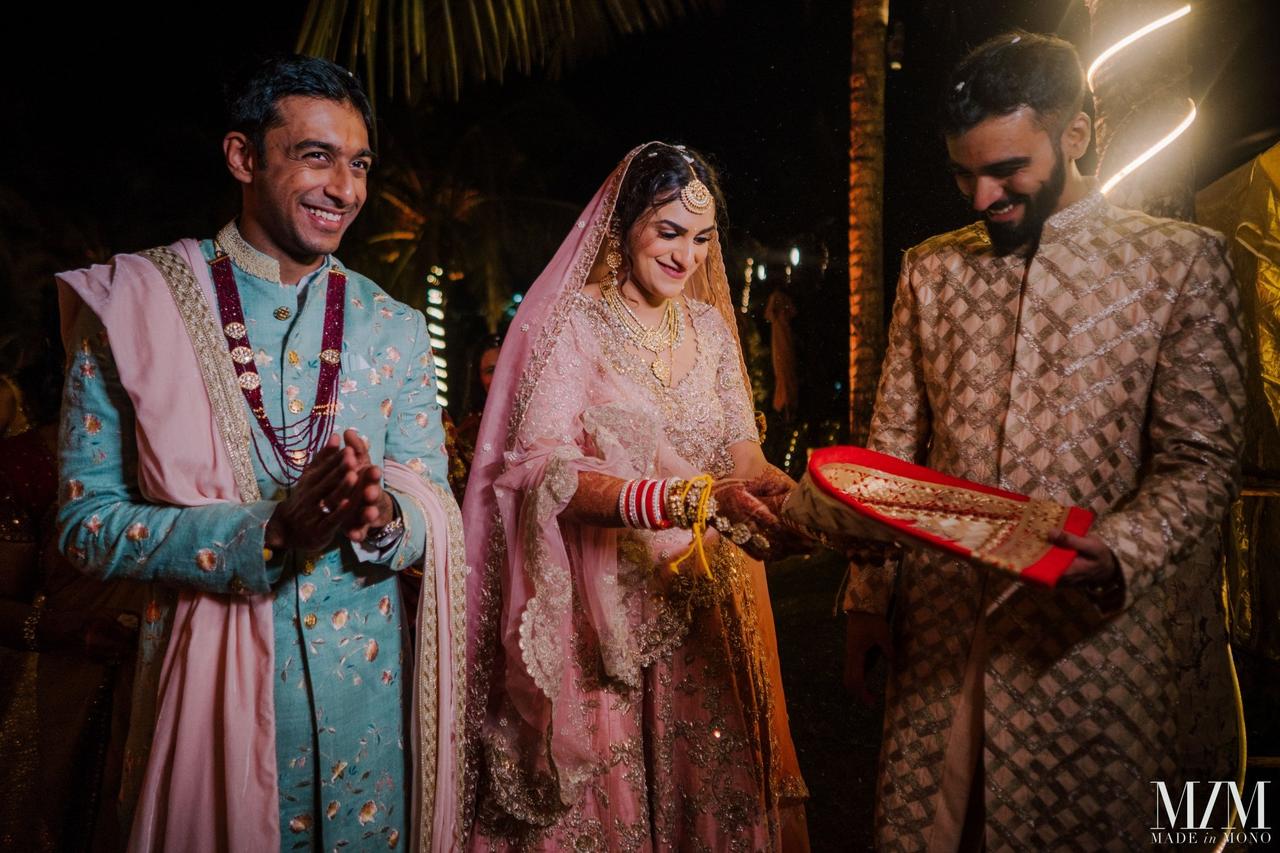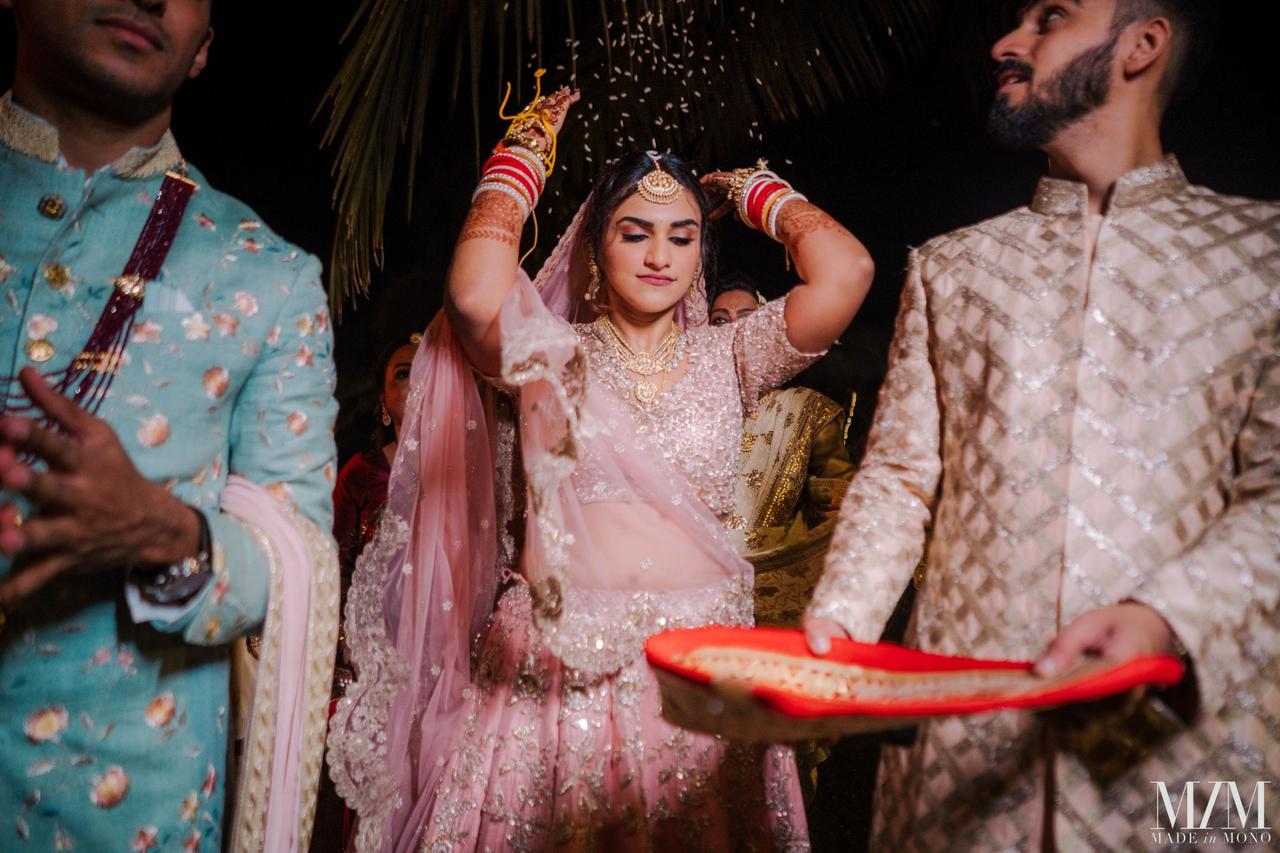 Intercultural wedding or not, teh only way both the families can come together and enjoy every bit of a wedding right from the beginning is by communicating. The horizons have to be wide open when it comes to understanding what is required. Above every tradition and convention lies the happiness of the bride and groom and their families too! Look beyond the "differences" and celebrate the wedding like that is the most important thing in your lives.
One cannot help but fall in love with this charming couple's wedding story. If you are planning your wedding too, get in touch with the ace professionals on board with us to make it an unforgettable experience for all.
The dream wedding team:
Wedding Planners: Castles & Coasters
Photographer & Videographer: Made in Mono
Choreographer: Riddhi Shah
Dj: Dj Ishaan
Make-up Artist: Shradha Luthra (dollyouupbys)
Hair Stylist: Anita Shil
Jewellery: Riana Jewellery
Outfits: Sabyasachi, Anamika Khanna, Payal Keyal, Anushree Reddy, Fringe by Tii, Govinda Mehta