Arranged Marriage Stories For The Eternal Romantic At Heart
Spending the rest of your life with someone who was handpicked for you by your family is a big deal. But these arranged marriage stories shared by real couples can make you change your mind.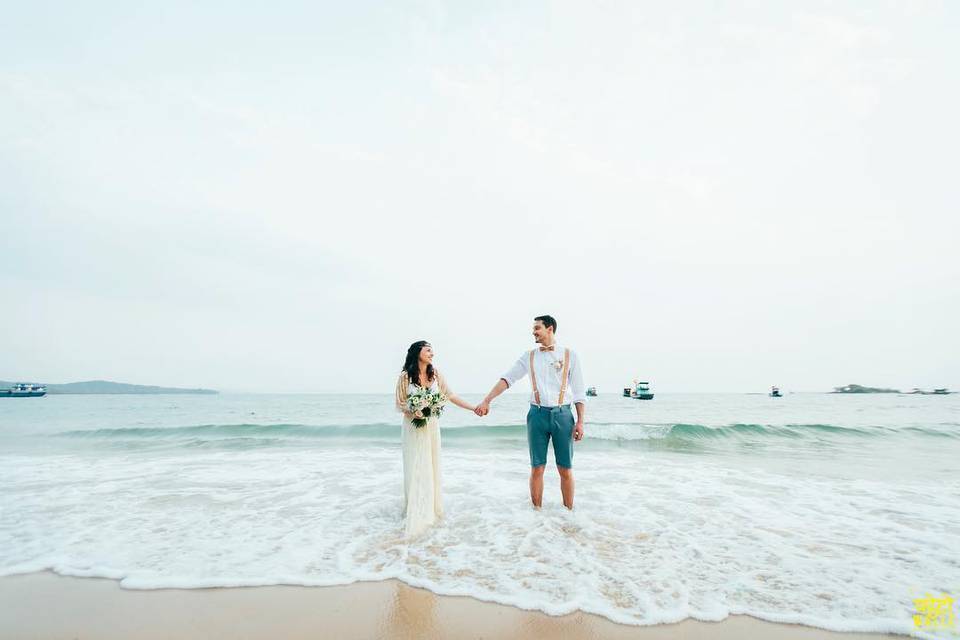 Whether you are getting married to your childhood sweetheart or the guy that the matchmaker introduced you and your family to, marriage is a big deal for everyone. It is about spending the rest of your life with a person and to ensure that both of you keep up your promise of being understanding, supportive, and loving towards each other. All this while treating your spouse's family as you would treat yours.
And we get that everyone seems to think that it is still easier for couples who have a love marriage for they already have a better level of understanding and have been in love with each other, these couples share their arranged marriage stories and show us that arranged marriages can be just as beautiful and romantic as love marriages. And like no two people have the same stories in life, all these arranged marriage stories are unique and will make you feel all warm and happy.
1. How They Met Each Other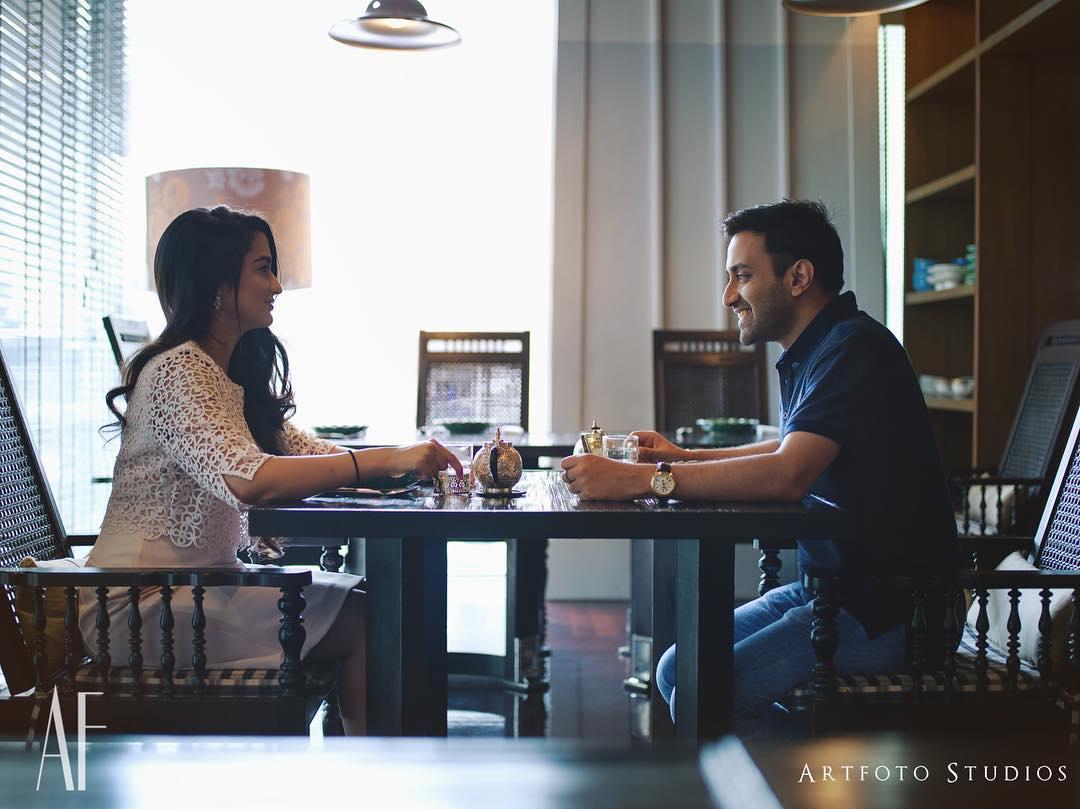 From a series of arranged marriage stories this couple's story is one of our personal favourites.
When Rohit and Richa's best friends, who were then dating (now married), decided to set up their friends on a blind date, they were nothing but ecstatic (and a tad bit nervous). Well, they were completely different. But things didn't work out the way they had planned, well for starters, Richa never showed up due to some last minute work commitments.
But a year later, when the matchmaker decided to introduce their families, they didn't know what they had signed up for. The families loved each other, and everything was set in order. It was only when the Roka ceremony was announced that they found out what had been planned for them about a year ago. It was like they were always meant to be together, at least that's what their best friends like to say.
"Even though we are so different from each other, we still have something in common - the love and respect for each other and the relationship that we share, and I think that is enough to keep us going,'' said Richa.
Arranged marriage stories like this one are proof enough that when two people are meant to be together, they eventually find their way to each other, or in Rohit and Richa's case, their parents found the way.
2. You Jump, I Jump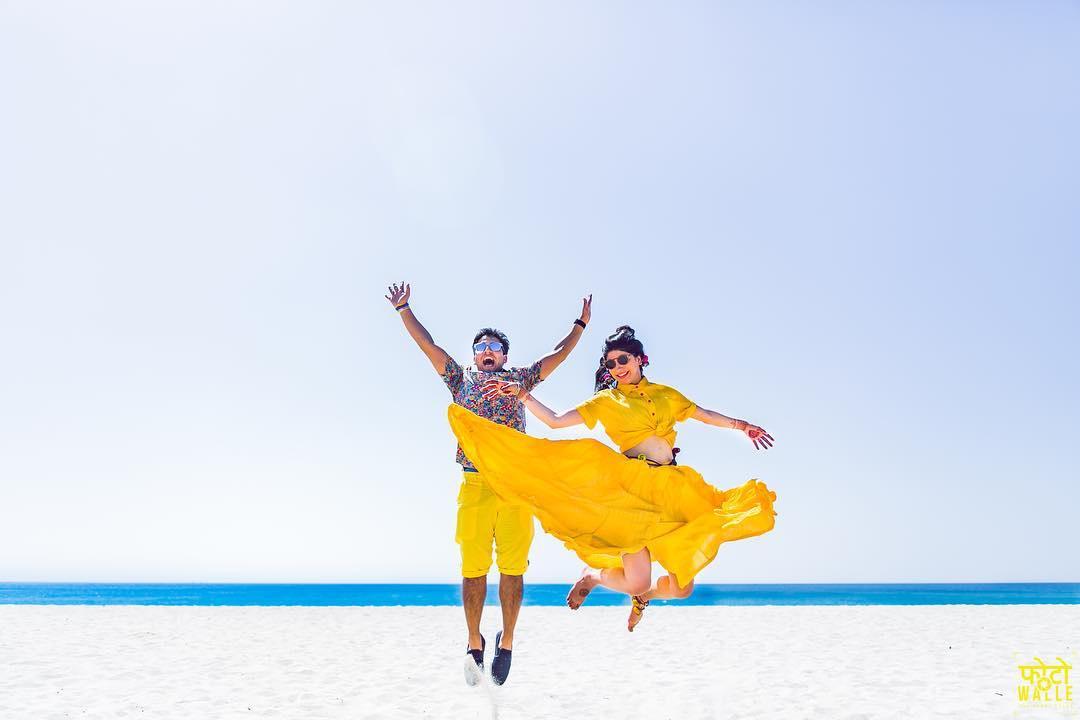 Some arranged marriage stories are uber cute and will give you a warm and fuzzy feeling, just like this one. Aashna has always had a major celebrity crush on Leonardo Dicaprio and loved him as Jack in Titanic. On the other hand, Jai has always been a sucker for action and thriller movies but loved Dicaprio in Shutter Island and The Revenant. And their shared love for one of the most celebrated Hollywood actors brought them closer.
During their courtship period, Jai had managed to ask Aashna about her favourite scene or dialogue from the movie, and she went on and on (can you blame her?) about the 'You Jump, I Jump' dialogue, and that was enough to give him the perfect idea.
Jai made sure that they recreated her favourite scene in their own unique way. And it wasn't something big according to him, yet it had Aashna's heart.
"She couldn't stop smiling, and I remember looking at her and feeling this incredible feeling of being able to make her happy. And that's when I knew that I would do anything to see her like that for the rest of my life."
And the way Aashna and Jai talk about each other makes us think that some arranged marriage stories are not too far from what could have easily been a love marriage story.
3. The Perfect Fairytale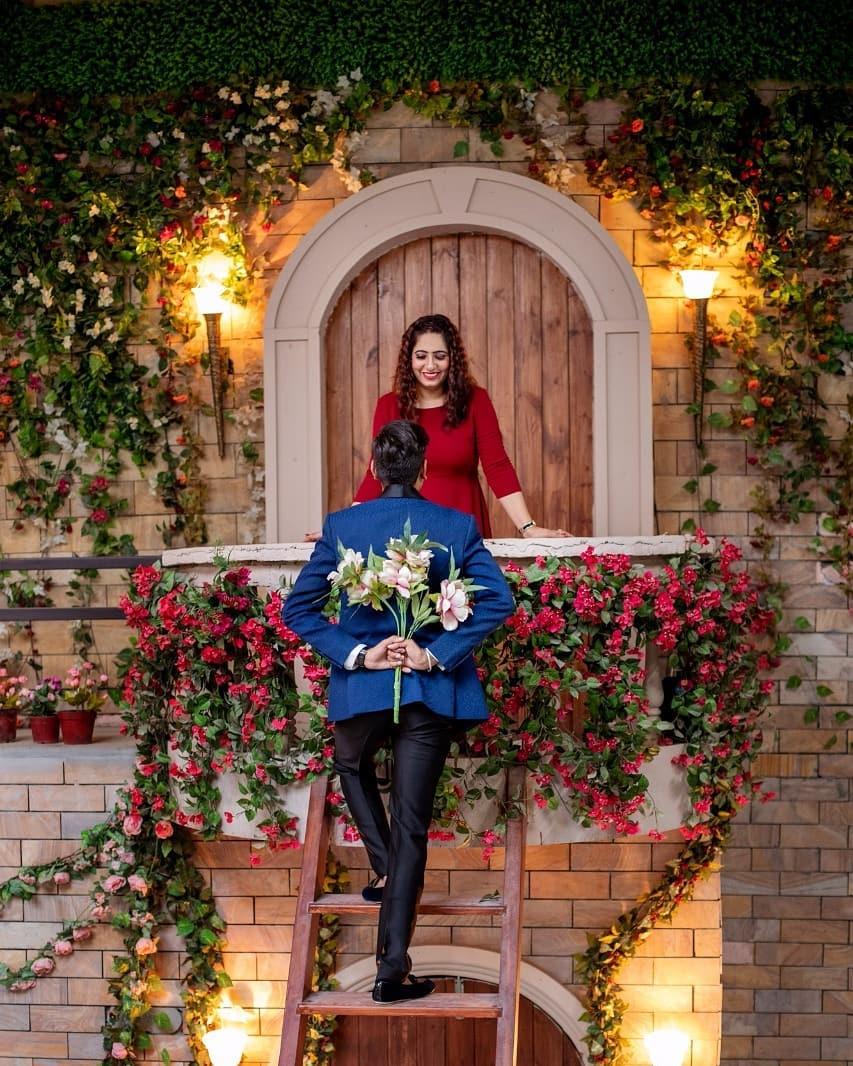 Krittika got her perfect fairytale, and thankfully, there were no evil stepsisters, curfew time or poisoned apples in her story. Mahir had learnt about her slight obsession with fairytales and happy endings and decided to give Krittika her own version of a fairytale. Yes, we have a fairytale too in our list of arranged marriage stories.
"He told me that he had a surprise planned, and I automatically assumed that it was going to be one of those dinner dates, but I wanted to put in some extra effort. So I wore my red dress and got ready for what I didn't know would be one of the most beautiful and special nights of my life."
He recreated the 'prince-going-up-the-ladder-to-see-his-princess' scene in the most perfect setup. While Krittika stood in the balcony of the fort, Mahir climbed up the ladder with flowers in his hand.
"I couldn't believe what was happening, it was just like the happy ending of a fairytale, except this was our beginning, and I knew I had found my Prince Charming."
We don't know about you, but such arranged marriage stories restore our faith in an arranged setup of a happily ever after.
4. Side By Side: Every Step Of The Way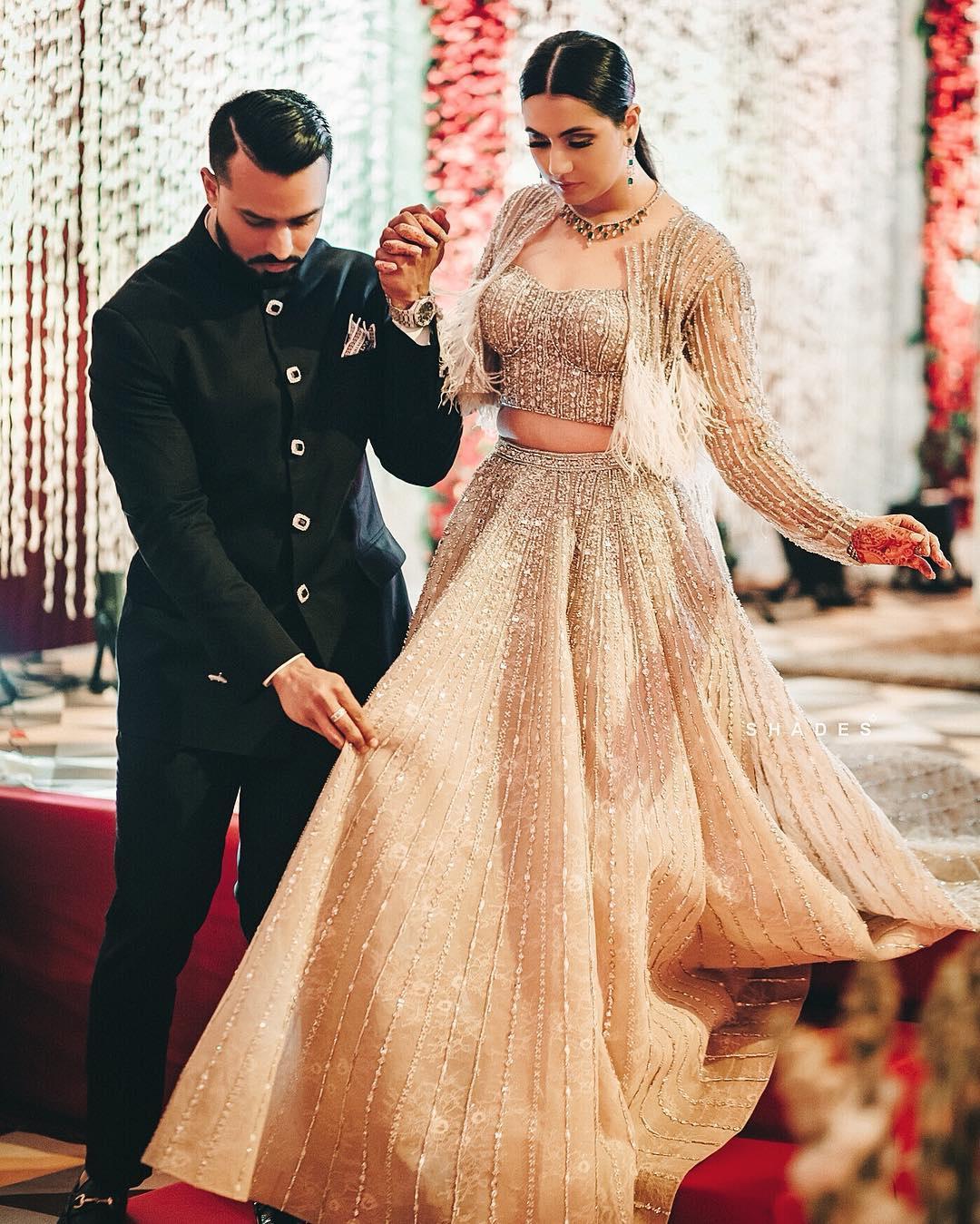 Image Courtesy: Shades Photography
While some arranged marriage stories begin with a big gesture, others become worth sharing because someone was paying attention to the little details.
Snehal has been Ms Clumsy all her life, and it was one of the first things that Shrey noticed about her.
"We had gone to Sevilla - The Claridges for dinner, and while it was amazing, I couldn't help but notice how she kept fidgeting with her charm bracelet throughout dinner. She even managed to trip over nothing and was about to fall," said Shrey smiling at the memory.
"He told me how he noticed all these little things about me. And just like anyone else, I was embarrassed, but he made sure that for all the wedding ceremonies, he was there, ready to help me, take my hand, and be by my side. And for the first time in my life, I was glad for being clumsy. It feels good to hold his hand," added Snehal.
Arranged marriage stories like Shrey and Snehal's make us believe that you don't have to change yourself to be loved by the right person.
5. The (Arranged) Proposal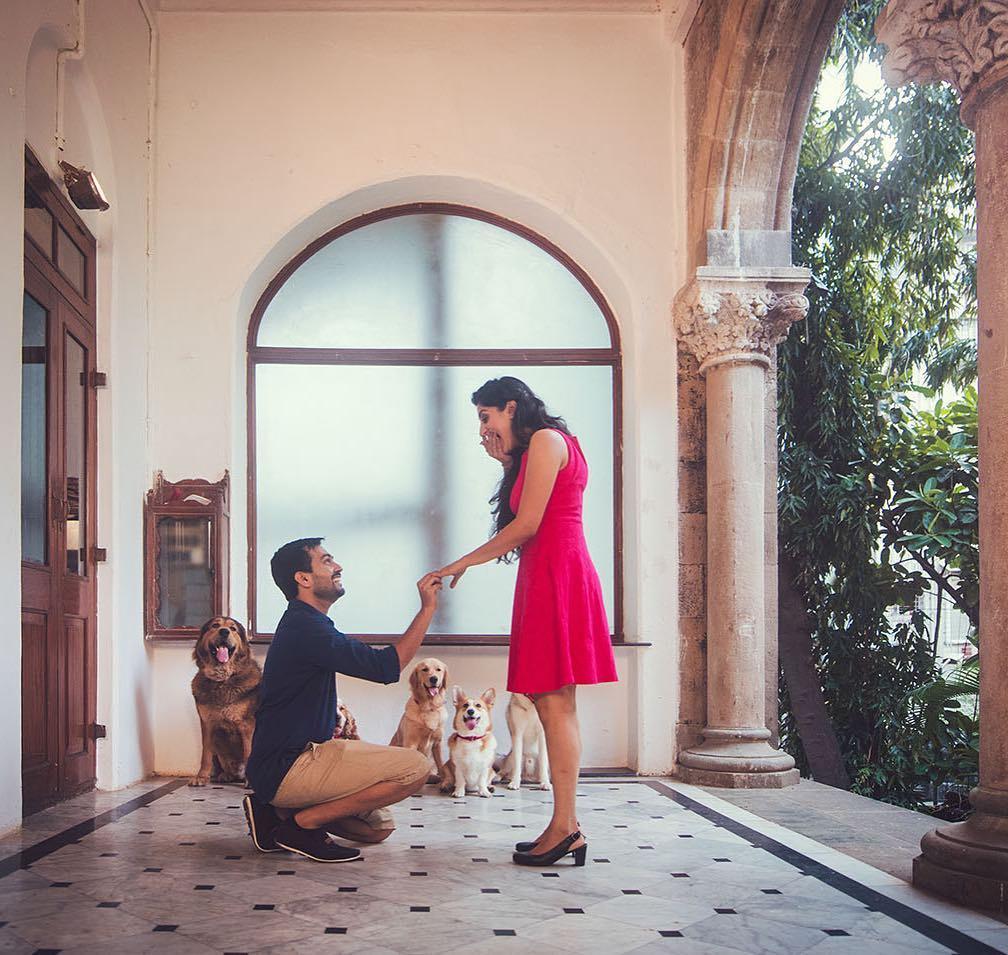 To whoever said that a big, romantic proposal doesn't happen that often in an arranged setup, they should specifically read Akanksha and Siddharth's story from a list of arranged marriage stories.
Akanksha always wanted to be proposed to in a personal and cutesy way, but when she was set to marry Siddharth in an arranged marriage setup, getting the proposal of her dreams was out of the question. Or so she thought.
"We had been married for about 7 months when one day he asked me if there was anything that we could have done differently about our wedding. I was hesitant at first, but told him about how I always wanted a proposal where the guy goes down on one knee and all that jazz."
Little did she know that Siddharth would make it happen. For their first anniversary, he planned a romantic weekend getaway and decided to propose to her (officially).
"He had planned everything to the T. There was wine, fancy dinner, flowers, and live music. And the best part was when he got down on one knee. Even though we had been married for a year, he got on his knee and asked me if I was happy with my choices. Well, I couldn't be happier."
Arranged marriage stories like theirs make it hard for us to believe that they were, in fact, arranged marriages, right?
6. Cheers To Being Each Other's Support System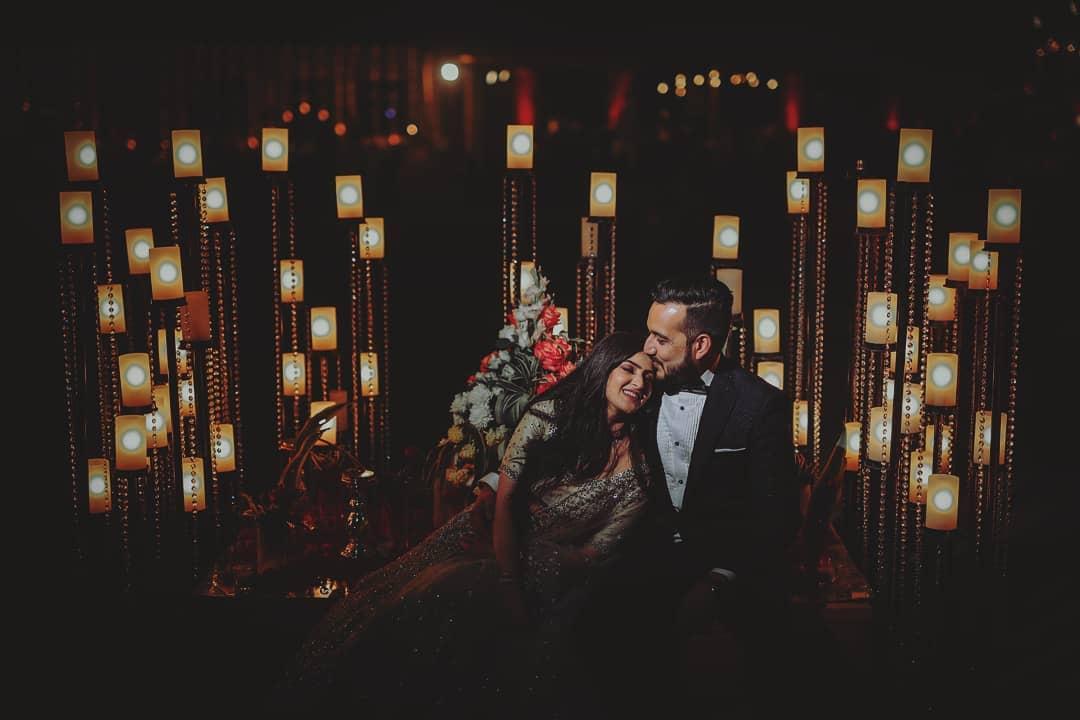 Some arranged marriage stories were just waiting to happen. Just like Vivaan and Aishwarya's.
They had been family friends for as long as they can remember. Furthermore, being the same age didn't leave them with any choice but to hang out with each other at family dinners and gatherings. And just like every friendship, their friendship too had a fair share of ups and downs, yet they somehow always found their way back to being each other's support system.
But after Aishwarya left for London for higher studies, they lost touch. However, the families still met as often as they could. So when Aishwarya came back in January 2017, her parents proposed the idea of her and Vivaan. And she laughed, well, because they hadn't spoken in ages, and the idea seemed kinda weird in the beginning.
A meeting was set up for the two because the families were more than excited about this union. And that's basically how Vivaan and Aishwarya's story made it to our list of arranged marriage stories.
"I told him all about London, and we caught up with everything that had happened in our lives. There was a moment while we were talking when I realised how easily I could talk to him about anything and everything. And it is when I knew that I wouldn't mind considering the idea of us being together forever,' added Aishwarya.
"We have been each other's support system ever since we were in school. She helped me get over the girl I was madly in love with, and I remember convincing her parents to let her go to London. We always understood and supported each other. And isn't that all you look for in a life partner anyway?"
7. Forehead Kisses And Promises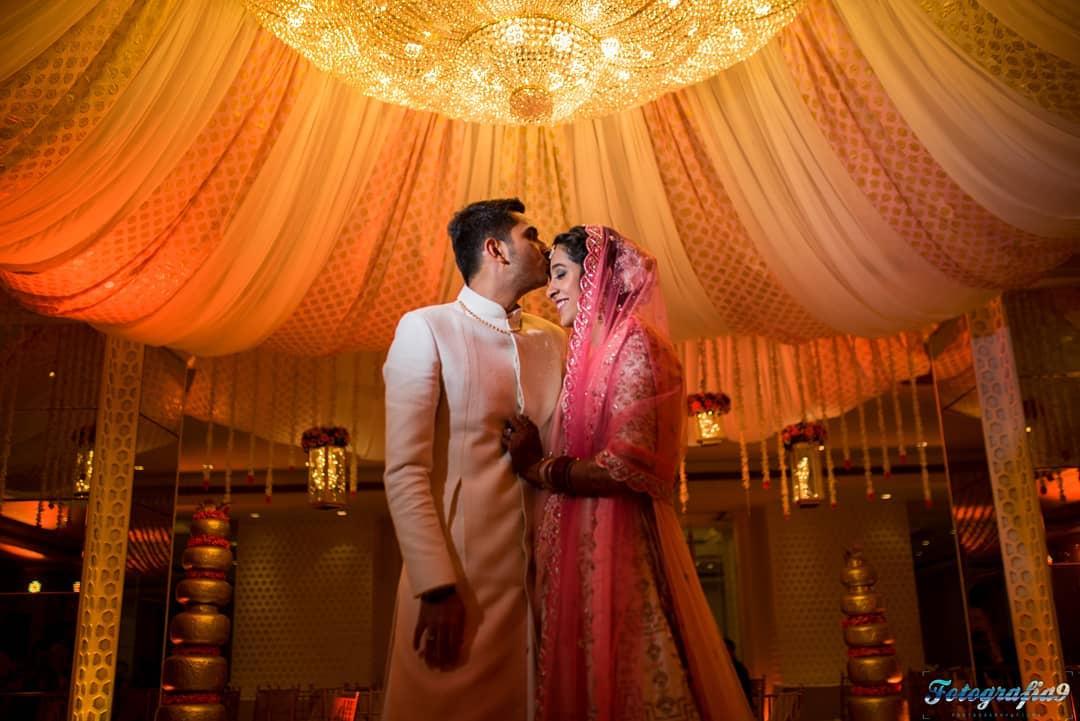 Image Courtesy: Fotographia 9
Introduced at someone else's wedding, Saransh and Tisha were 25 and 23 years old respectively at that time. And no one would have thought that their union was yet another one of those arranged marriage stories that were waiting to happen. While Saransh was working with an MNC, Tisha was preparing for higher studies alongside her job.
She always wanted to start something on her own, and that's the reason why she said no to every Rishta that came her way. But that was only till Saransh and his family visited her house (a year later after the first meeting). After talking about her dreams and aspirations at length, Tisha made it clear that she wanted to have a marriage but not at the cost of her lifelong dream.
"He just kept looking at me and smiled. When I asked him why he was smiling, he said that he would want to be there to see me follow my dreams and make it big in life. He said he didn't want to rush me into getting married, and I was taken by surprise, to say the least. With that, he kissed my forehead and said I promise to keep my word."
So after waiting for a year and a half, they finally got married, and it was Tisha's decision.
"I couldn't be happier. I found someone who believes in me and my dreams sometimes even more than I do. And that's pretty rare. I'm lucky to have him."
And if their story from a list of arranged marriage stories doesn't make you believe strongly in this kind of union, we don't know what will.
8. Honeymooning In Venice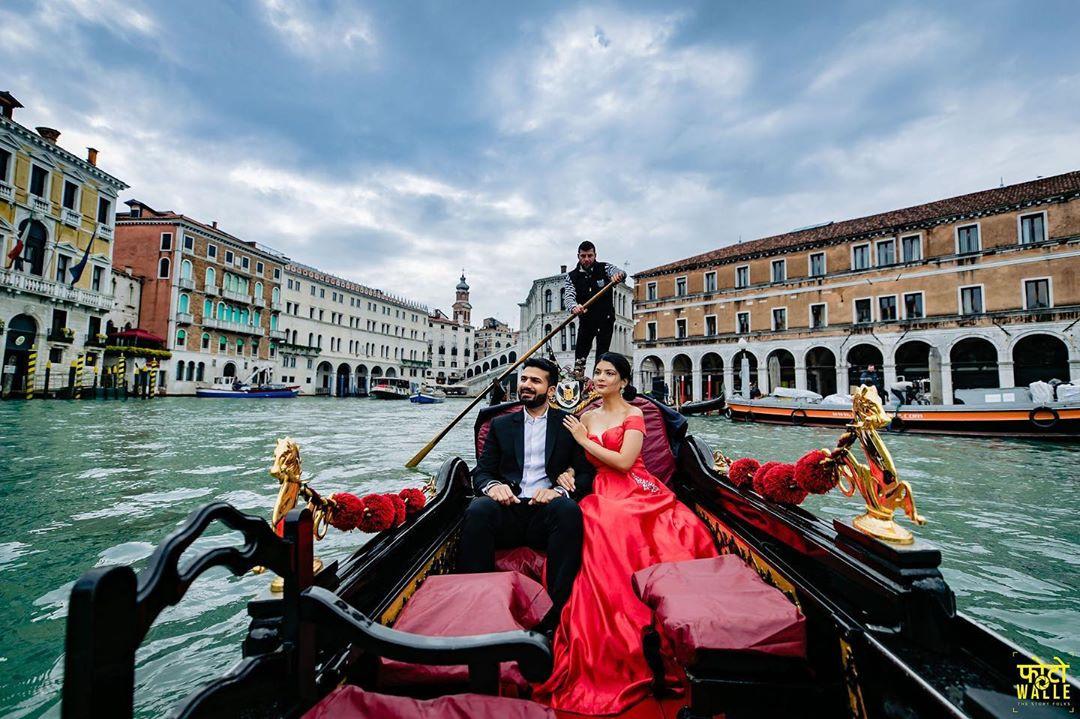 We all love a romantic love story that happened in a foreign land, and Reet and Sarthak's story is the perfect addition to the list of arranged marriage stories that happened in a land far, far away, but was romantic nonetheless.
You ask Reet about her dream travel destination and she will name any place or city that is high on culture and architecture. Whereas Sarthak has always been an adventurous soul, and all his vacay photographs are proof that the guy lives for thrill and adventure.
So deciding where to go for the honeymoon was nothing short of a task. It was difficult to find common ground, or so it seemed. Sarthak wanted to do something romantic and special for Reet, and thus, planned a trip to Italy. With Venice first on the list, he arranged for a gondola ride, an incredible candlelight dinner, and a live orchestra to commence the beginning of their beautiful journey together.
"I knew we were going to Italy, but he didn't share the itinerary with me. I was so busy planning the wedding that I let him decide what he wanted to do. And I kept thinking that it would be just like a boy's trip, you know with skydiving and other adventure sports. But I was surprised with what all he had planned, and I loved every bit of it."
Some arranged marriage stories show us how amazing it must feel to sometimes put your partner's happiness above your own.
Arranged marriage stories or love, every couple's story is beautiful in its own way. And it is essential that you remember that every relationship requires effort, attention, nurturing, and love. And no matter what kind of marital union brought you and your partner together, make sure that you never stop being each other's biggest cheerleader. These arranged marriage stories are proof that everything happens for a reason, and that when two people are meant to be together, the cosmic energy works towards bringing them together.
So if you are going to meet someone that your parents think is perfect for you, give it a shot. You might just find your ideal match, and who knows, your story could be better than all these arranged marriage stories.
Have any arranged marriage stories to share? Tell us about it in the comments below.