15+ Romantic Gifts For Husband That Will Win His Heart
Counting down the days for your husband's birthday? Choose the perfect gift from our curated list of romantic gifts for husband that will make his day special.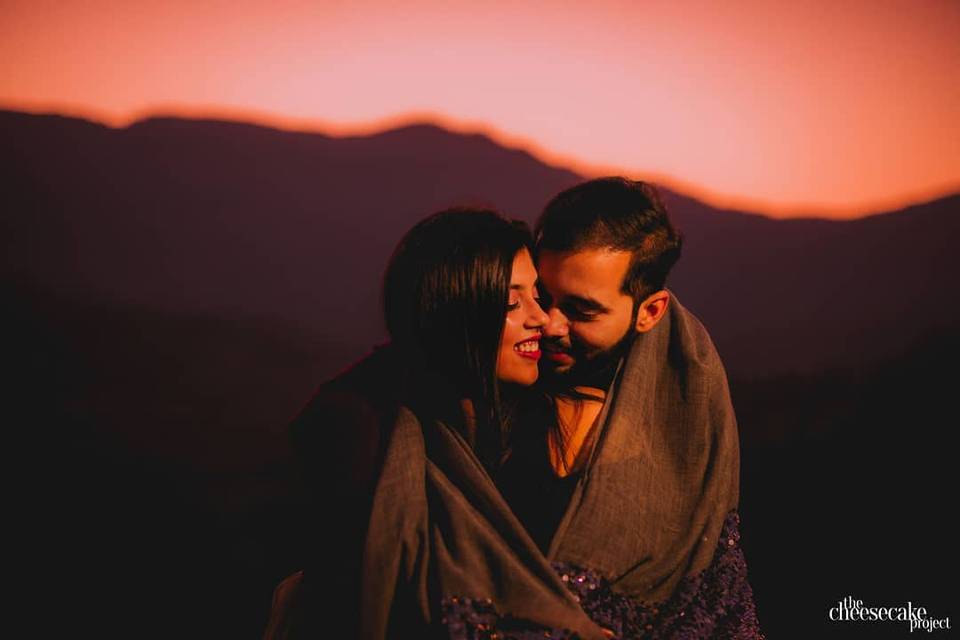 Picking the perfect gift for the men in our lives is nothing short of a task. Whether it is their birthday or your anniversary, gifting ideas for men aren't as exciting as those available for women, or so you always thought. But what if we tell you that there is so much more than a shirt, cologne, or shoes that you can do for your husband. Still didn't get the hint? Well, don't fret for we have compiled a list of exceptionally romantic gifts for husband that will make him feel loved.
Read More - Valentine's Day Gifts for Him: 12+ Perfect Romantic Valentine's Gift Ideas 2022
In this Article -
Romantic Gifts for Husband's Birthday
Romantic Gifts for Anniversary and Wedding day

Romantic Gifts for Husband's Birthday
Led Hologram Lamp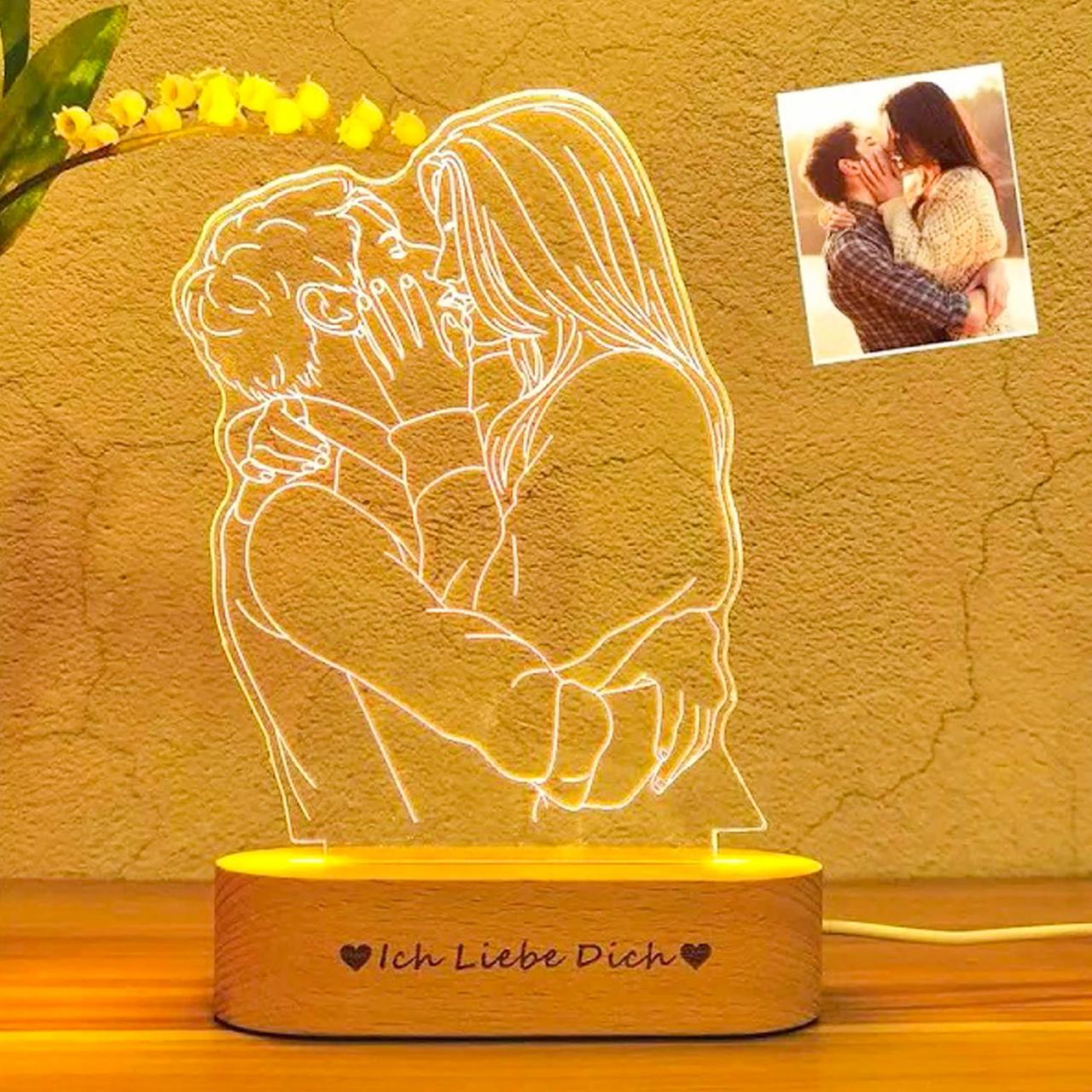 Image Credits - Wini
This Valentine's Day, go digital with personalized gift offerings from Winni. Spark the light of love with a specially-curated gifting range from Winni With Valentine's day comes a great dilemma of what and how to gift your partner. Especially if you're in a long-distance relationship, delivering to the other city or country leaves us fretting. How about having a multi-gifting platform that can de-stress all our worries? Winni. serves the purpose here. So, if you're in a long-distance you need not dwell on what and how to gift on Valentine's day. Just a few simple steps and your order is delivered to our partner sitting across continents.
Price of Personalised Hologram Lamp - INR 1045
Skagen Ryle Men Watch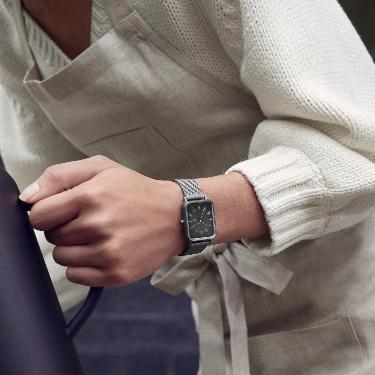 Image Credits - Fossil Group
A bold shape embedded in a slim profile, the Ryle embodies Skagen's modern aesthetic. This pro-environment piece is crafted with sustainability at its heart and features a solar-powered dial with a matte finish. Available in two variants - charcoal steel, and a deep ocean dial with a midnight colored- case, the piece can be completed with both mesh and eco-leather straps. The Ryle is perfect for the man who prefers a clean, classy look.
Price - INR 13,495
Classic Daily Kit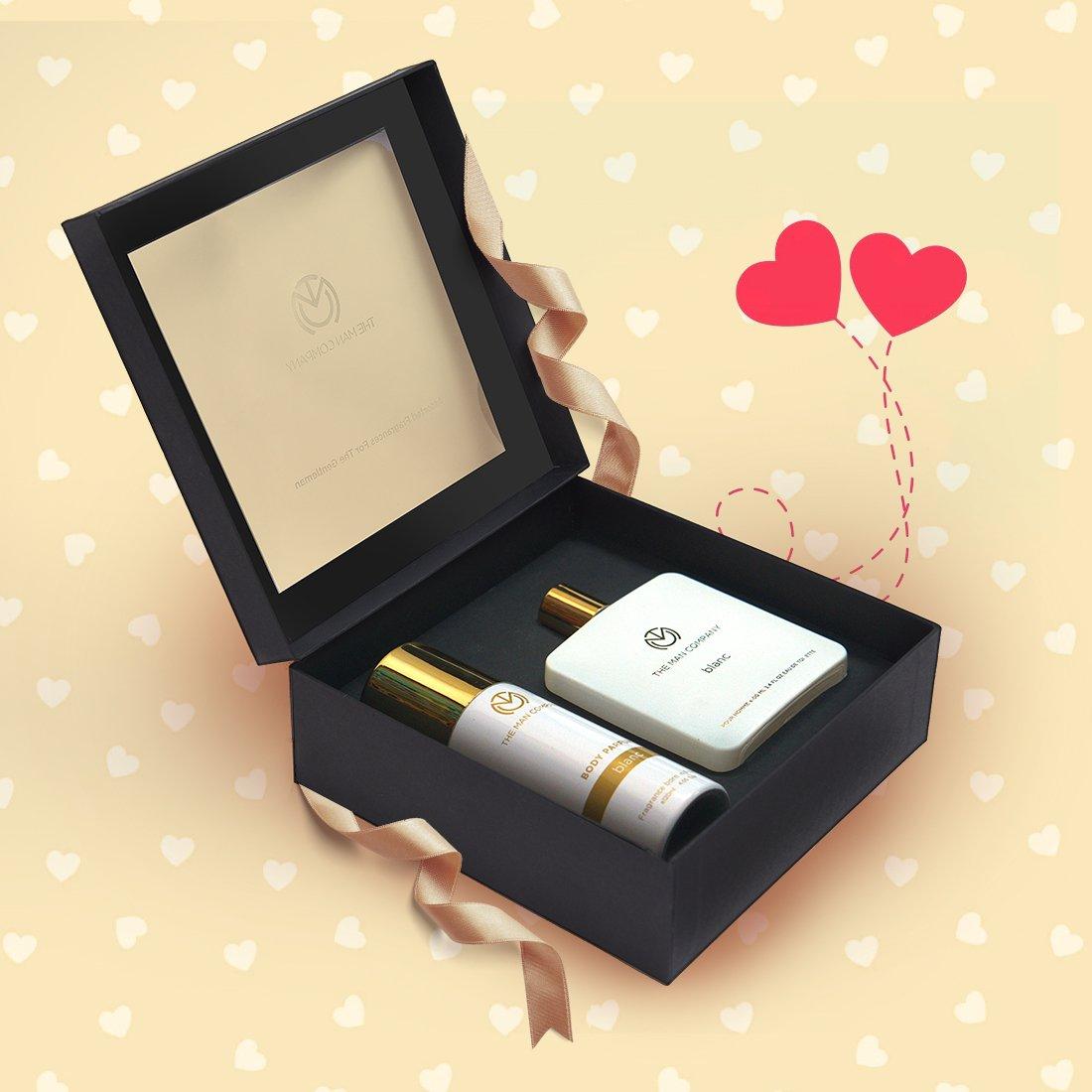 Image Credits - The Man Company
It is the perfect fragrance for men who enjoy clean and sophisticated fragrances such as Blanc Eau De Toilette and Blanc EDP. The kit features a high-toned scent that is suitable for daily wear or work environment, it is light and fresh without being overpowering-an undercurrent of citrus scents warms and envelops the user with sensual sensations that are carried everywhere they go.
Price - INR 2148
Step Up the Game of Intimacy and Perfection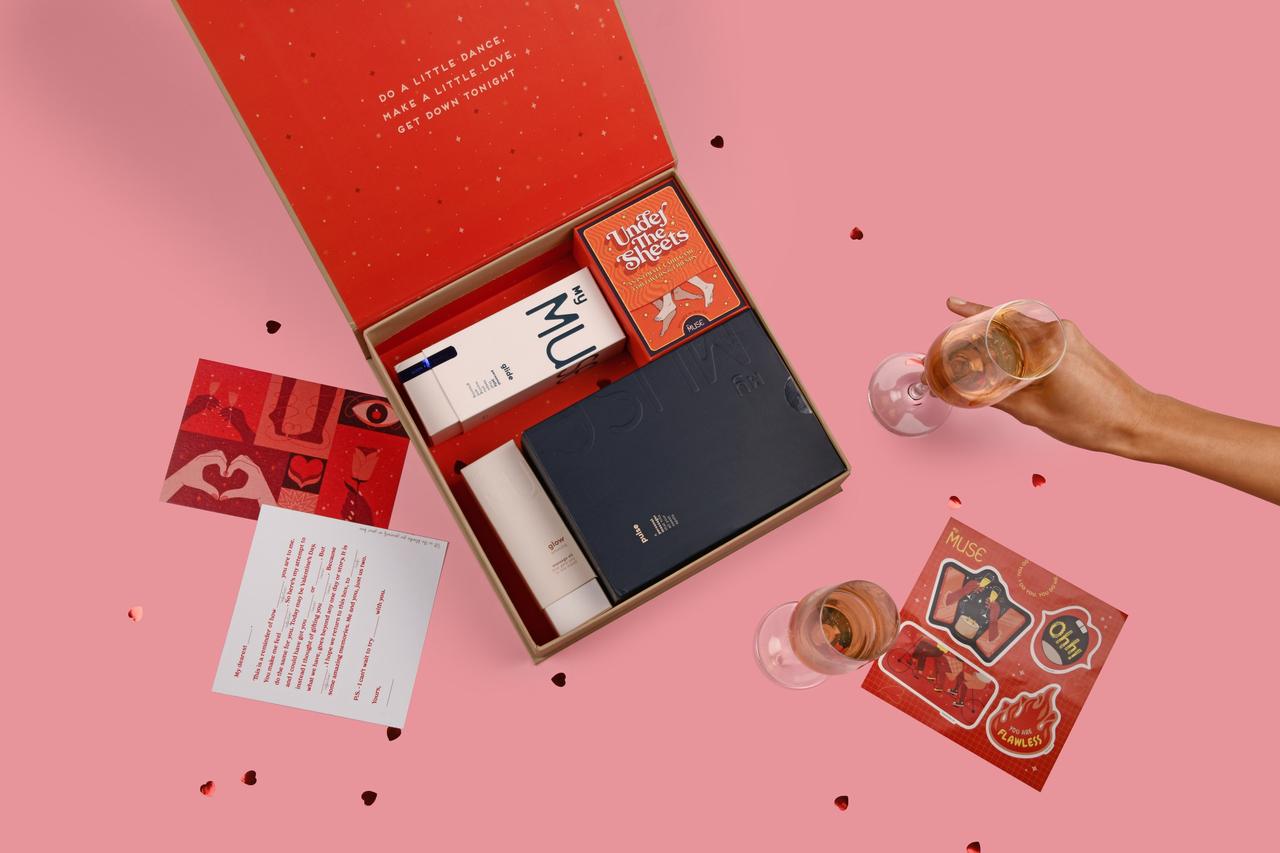 Image Credits - MyMuse
Do away with flowers and chocolates, and give them a gift that has lasting value instead. Our custom-designed, limited edition Valentine's Day gift set will delight the one you care about. This set includes Glide jelly, Glow Arousing massage oil, our newest intimacy game Under The Sheets, and your choice of a Pulse Massager or Wink eye mask. Discover pleasure this Valentine's Day. MyMuse offers bedroom essentials that are thoughtfully crafted to keep your entire experience in mind – before, during, and after the whole glorious process.
Price - Wink - INR 4,500 - Pulse - INR 8000
Breakfast On The Rooftop Terrace In Cappadocia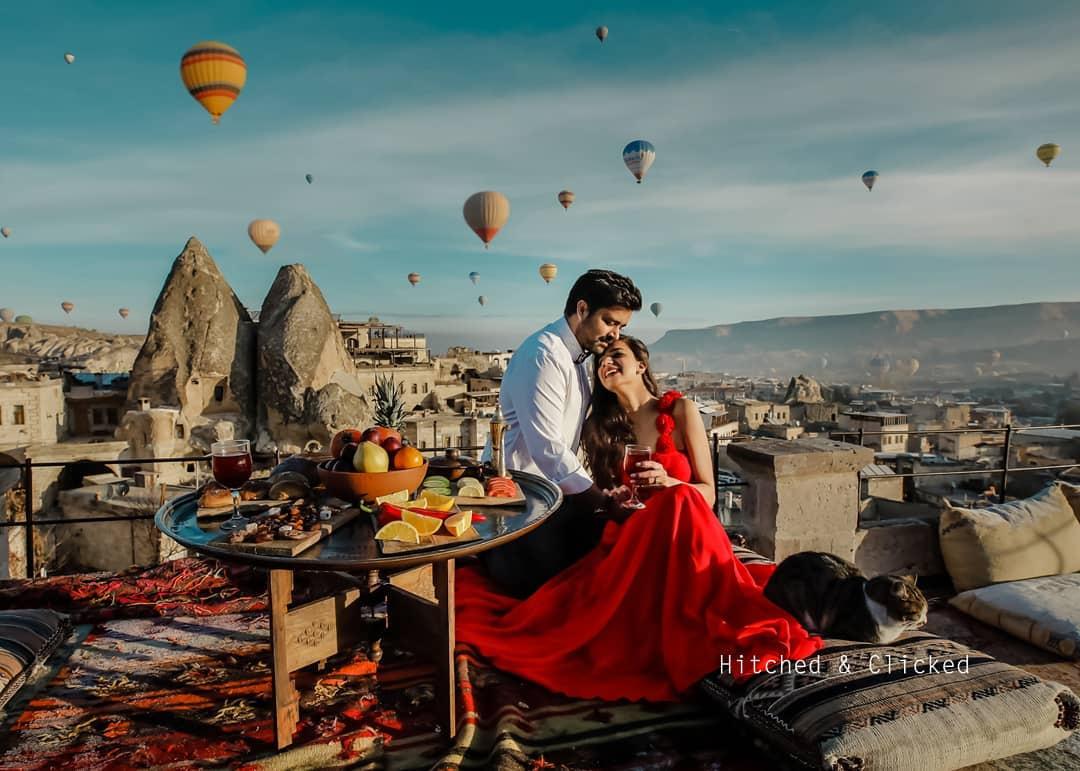 If you think that the idea of surprises and romantic dates is big just with the women, then you are wrong. A lot of men love being on the receiving end of surprise dates. And let's be honest, everyone likes to be made to feel special. So how about you do just that? Plan a trip to the beautiful city of Cappadocia in Turkey, and enjoy the picturesque view of multiple, vibrant hot air balloons while you relish a delicious breakfast on the rooftop terrace. While the prices may vary depending on the time of the year, it usually costs somewhere around ₹14,000 per person for 60 minutes, which if you ask us, is a pretty sweet deal. The idea is unique and lovely, plus, it is one of our personal favorites from the list of romantic gifts for husband.
Price - On Request
Get A Tattoo For Him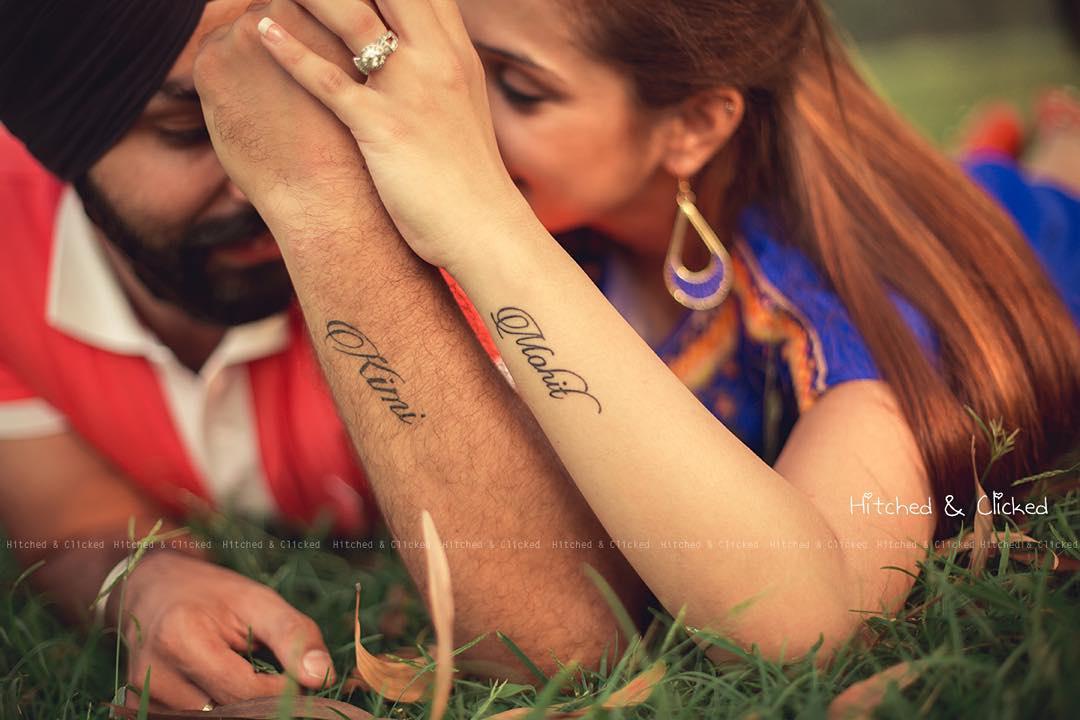 Show your love for your husband by going the extra mile. Get a tattoo of his name done on either your wrist, the arm, or even right above your elbow. But if the idea of getting a name tattoo seems too mainstream, then you can either get matching tattoos or maybe a design that represents your relationship the best. And the sweetest bit is that every time you will catch a glimpse of the tattoo, you will think of him, and each time he will look at it, he will be reminded of how much you love him. Plus, getting a tattoo isn't all that expensive either. It makes for a great idea for romantic gifts for a husband under ₹7,000. But remember that the cost might vary based on the size of the tattoo, and the artist that you are getting the tattoo from.
Price - On Request
Romantic Gifts for Anniversary and Wedding day
Ayurveda For Him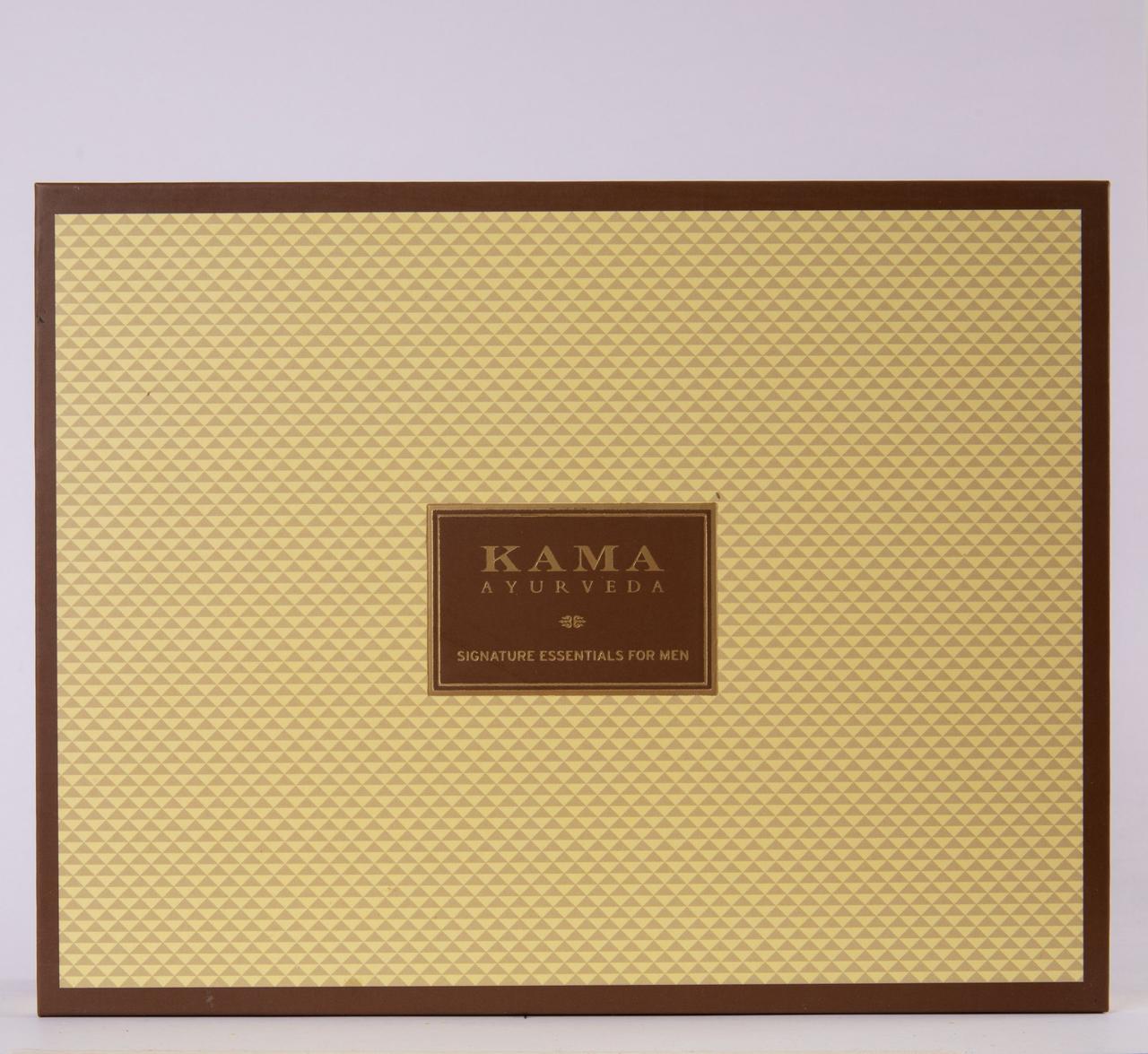 Image Credits - Kama Ayurveda
We are entering the season of love. Taking care of your loved ones should also be a priority! If you're looking for the perfect Valentine's Day surprise to share at home this year, Kama Ayurveda presents a wide selection of carefully selected beauty boxes.
Price - On Request
Satiate His Sweet Cravings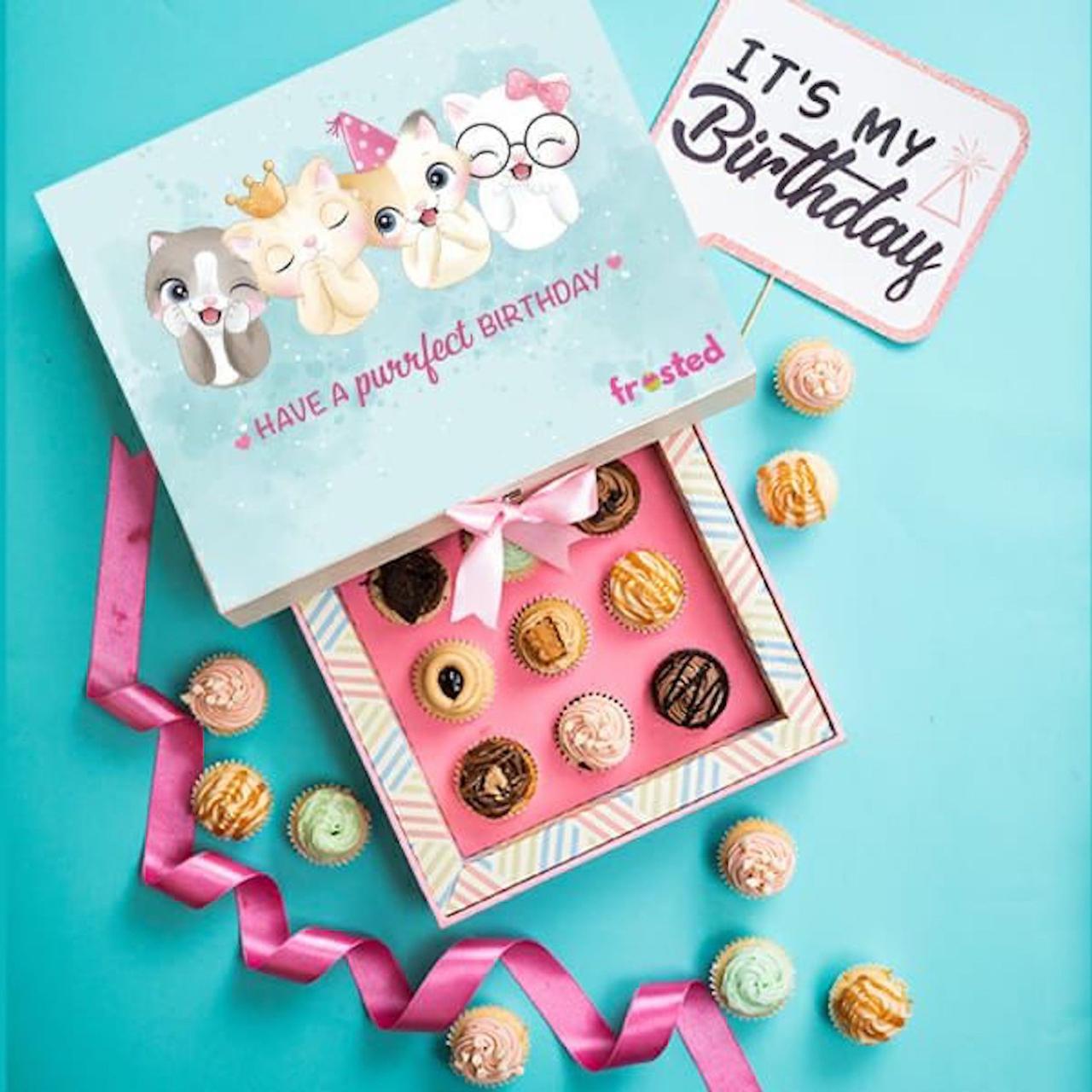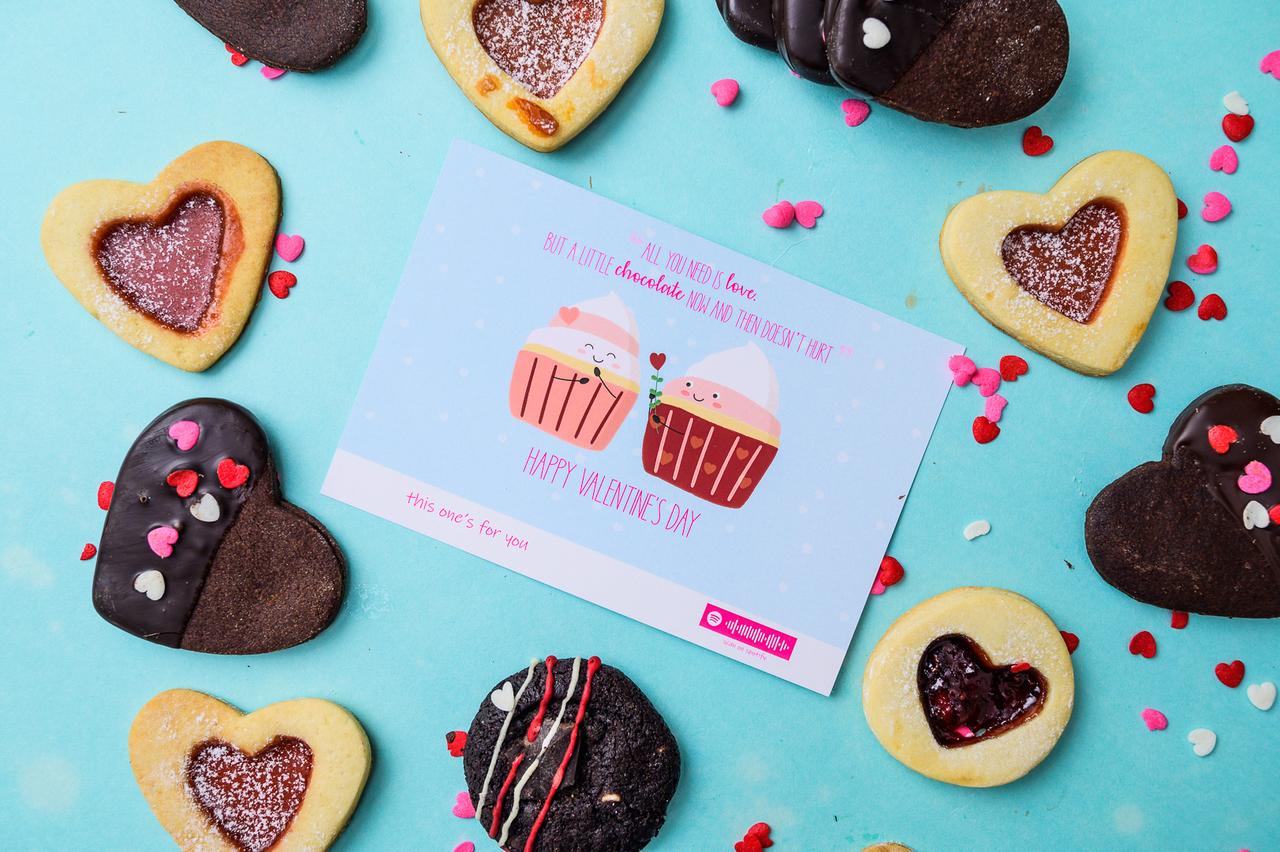 Image Credits - Frosted
Frosted loves celebrating relationships. To celebrate the people that make each moment special (now, isn't that the great lesson we've got from COVID!). The ones that make us laugh a little louder and smile a little wider. The ones who lift us up. Frosted began with the celebration of the bond of a wife and a husband and it continues to celebrate how precious our bonds are. And we just happen to believe that there's no better way to celebrate your special ones than over a delicious treat, packed with love and happiness. The best part - you can personalize it all! Pick the flavors that pique your interest, add a handwritten note and a picture of you and your loved one. It makes for the most sensational gift!
Price - Starts at INR 850
Read More - Digital Gifting Options for Your Partner During Self-isolation
Plan A Cruise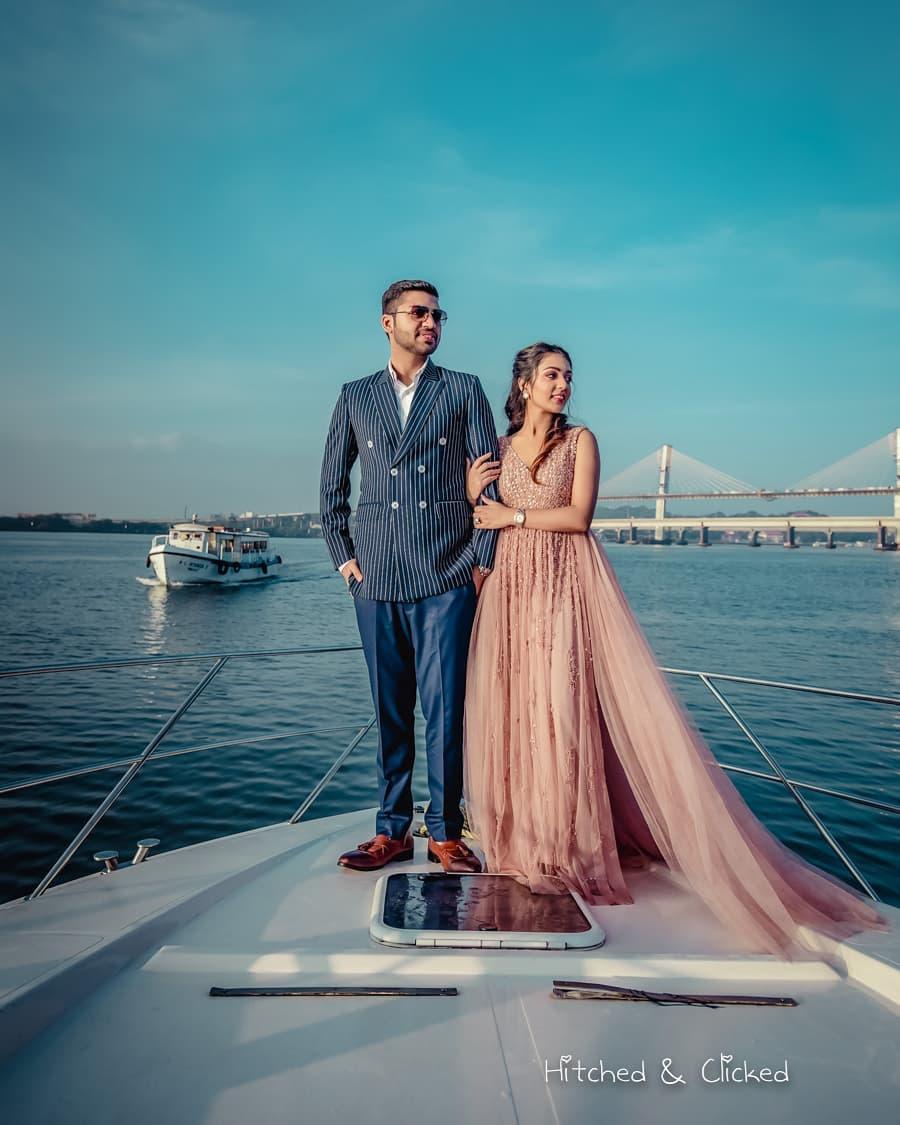 A cruise trip is one of the most befitting and perfect romantic gifts for a husband who loves to travel. It is a sweet gesture, and we are sure that he will love it. You can either book a cruise trip for just the two of you or you can go all out and organize a cruise party and invite all your close friends and family to celebrate the occasion on a larger scale. Depending on the budget, dates, and weather conditions, you can choose between Indian cruise vacations and international cruises. While a 4-day cruise from Kochi To Maldives will cost you around ₹28,000 per person, an international 5-night cruise from Singapore to Bali will cost around ₹45,000 per person.
Price - On Request
Gift Him A Personalised Wallet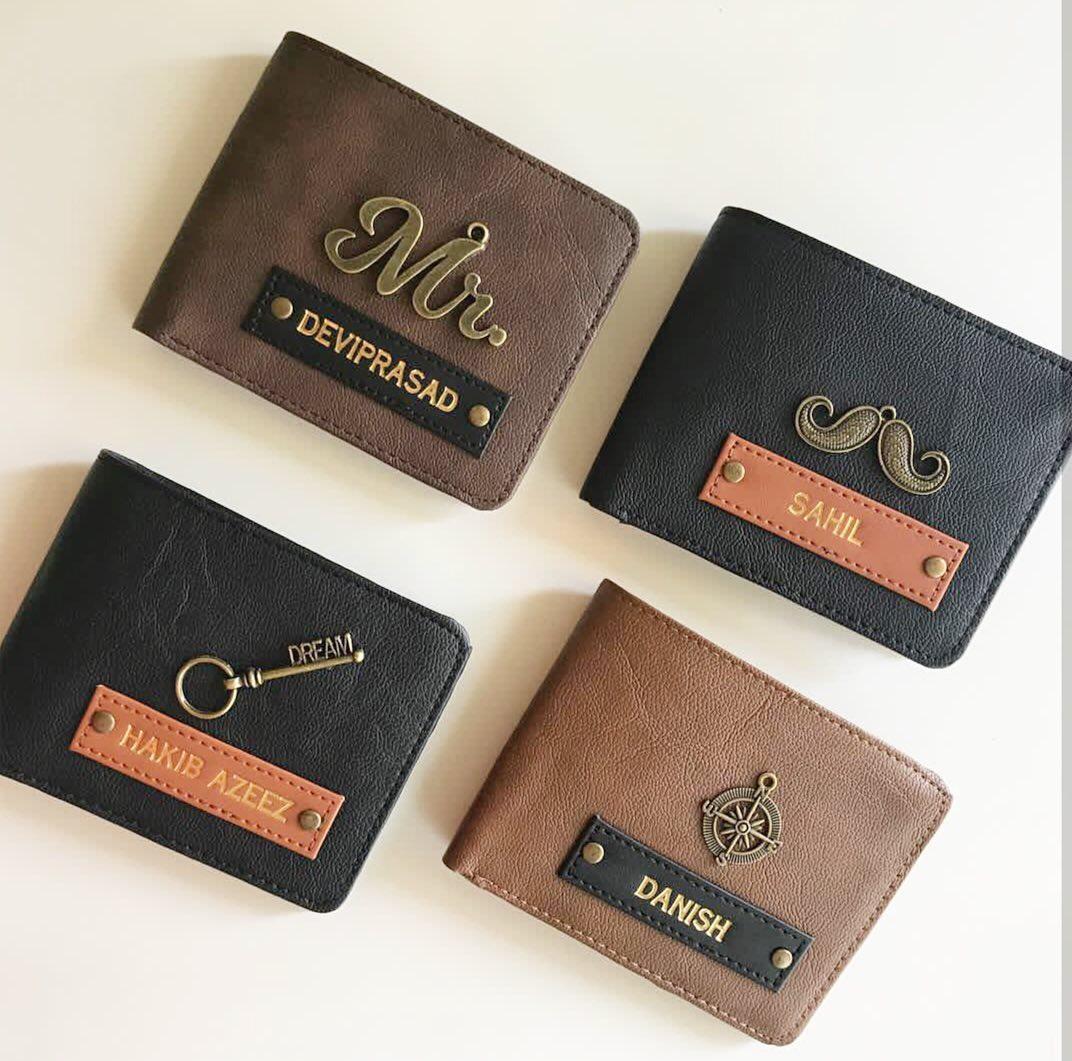 Image Courtesy: Only Gifts and More
Gifting as a concept has become so much better and fresh ever since people started personalizing and customizing gift items. Everything from bags and wallets to perfumes and imitation jewelry can be personalized now. And just like everyone else, we love it. So when we had to put together a list of romantic gifts for the husband, it was kind of a given that we had to talk about personalized gifts. So, ladies, how about you gift your partner a smart and personalized wallet for his birthday this year?
Price - On Request
Buy Him His Favourite Vehicle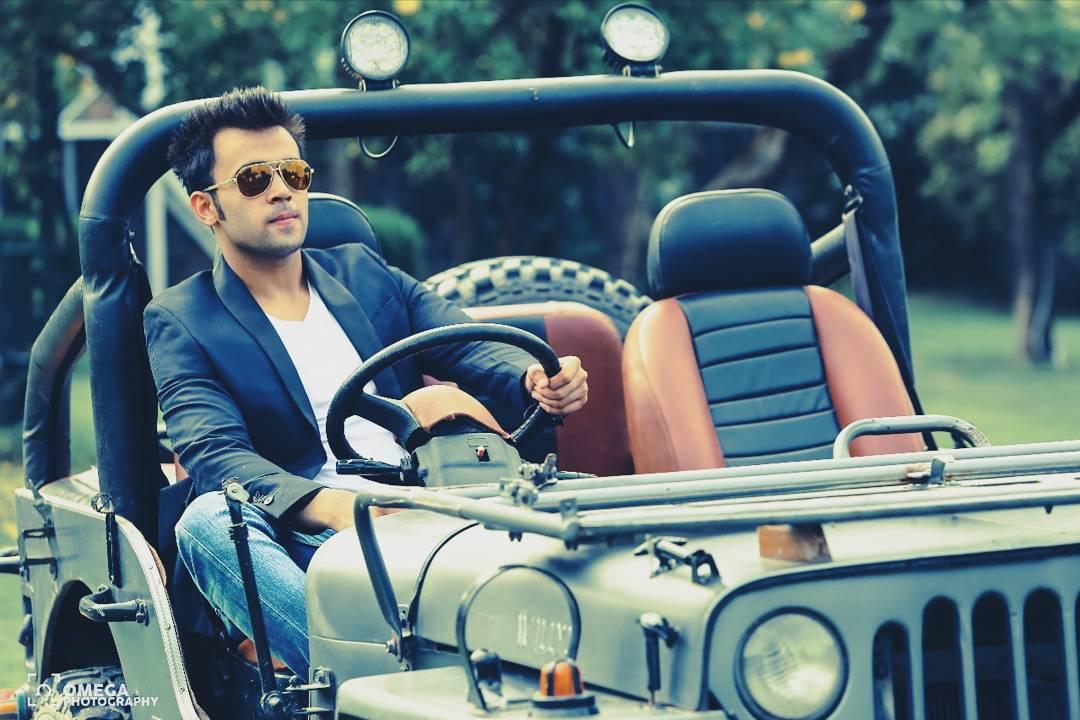 Has your husband been going on and on about how much he loves a certain model of a car, bike, or jeep? Well, it is time you listen to him and surprise him with his favorite vehicle. The look on his face will be priceless when he sees the gifts, and you will forever remember how happy you made him with this one gift. While a jeep is priced at around ₹15,60,000 (ex-showroom price), a nice bike will cost somewhere around ₹1,39,000.
Price - On Request
A Portrait Made Of His Photographs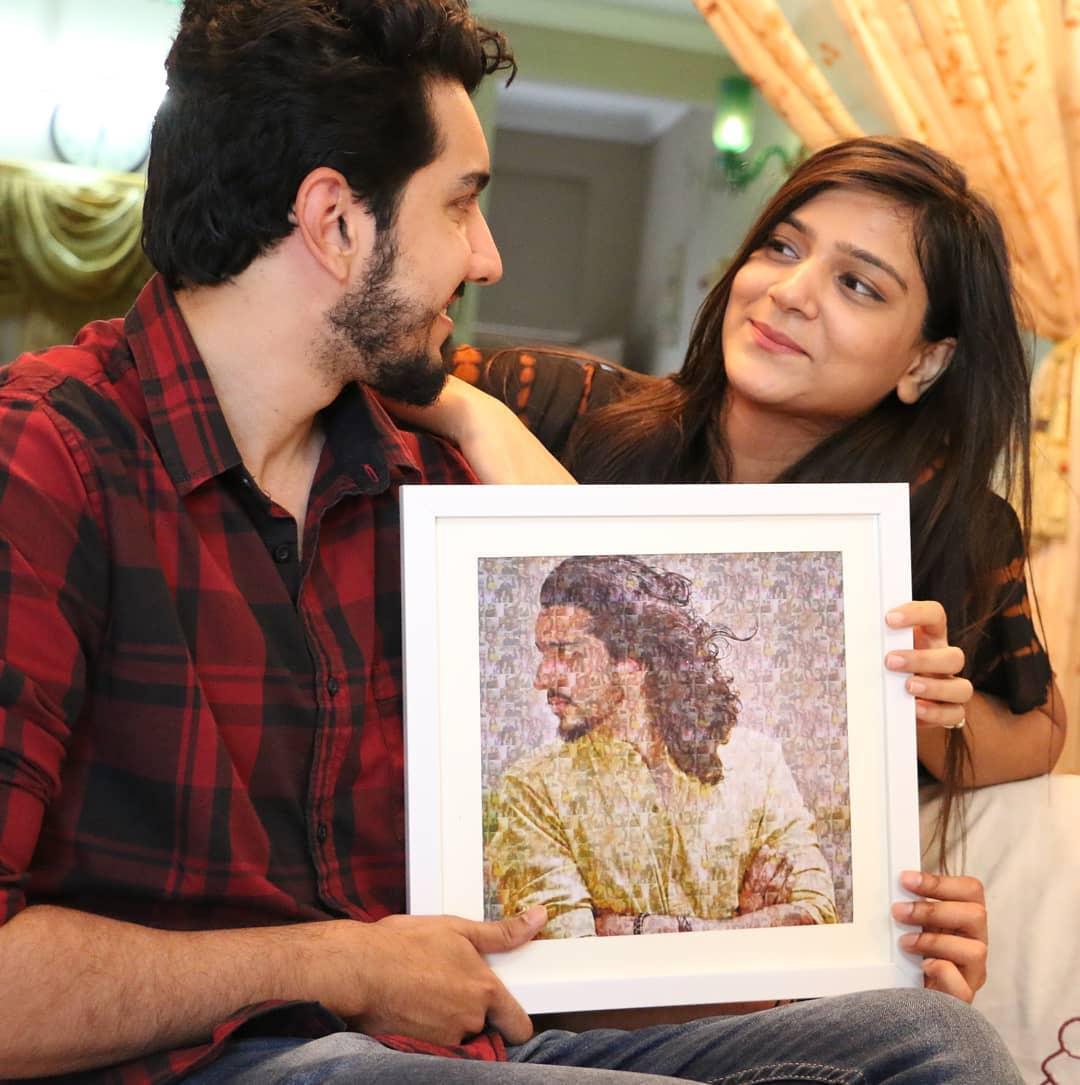 Image Credits: Oye Happy
Ditch those oh-so-regular photo collages for this unique and amazing photo portrait that is made of all your favorite pictures of him. Choose the photographs that you like the best and get the final photo created and framed. We can already tell you how happy he will be when he sees how much time and effort you put into doing something so romantic and exceptional for him. And the best part about choosing a wedding anniversary photo frame as romantic gifts for husband that are super budget-friendly.
Price - On Request
Surprise Him With A Handmade Card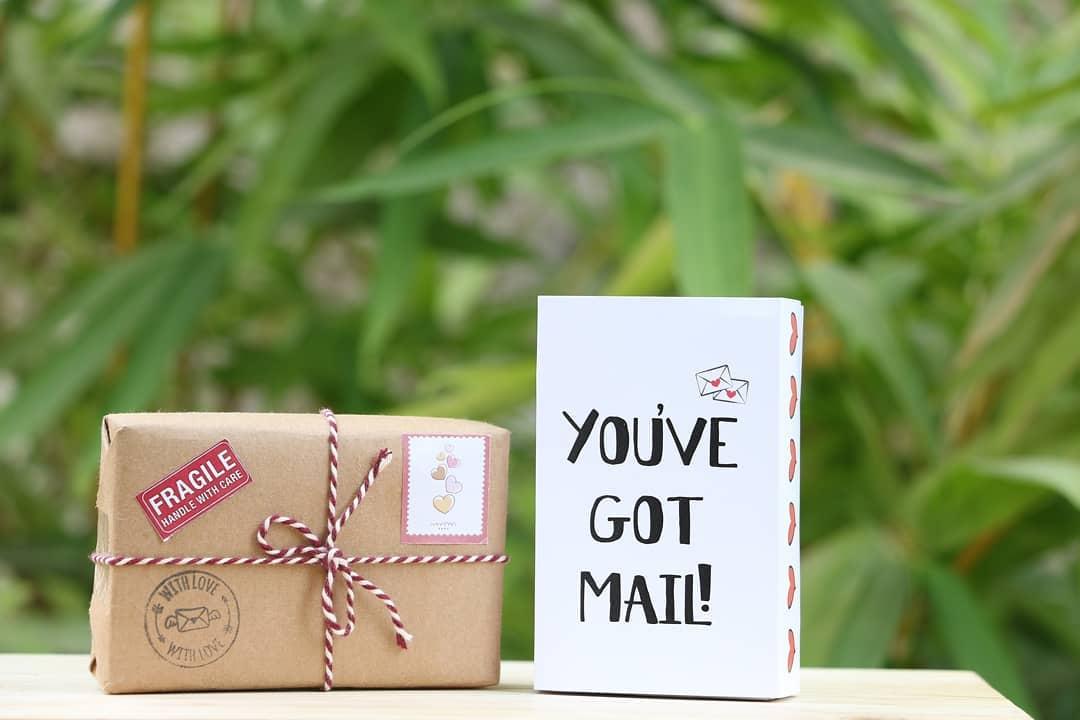 Image Courtesy: Oye Happy
If your husband is an artistic soul and loves creativity, add a handmade card with the gift. It gives it a personal touch, and there are chances that he will cherish the efforts you put into making the card more than the actual gift. You could go for something sweet and romantic all this while you show your creativity and love for him. Consider adding some wedding anniversary quotes for the husband to make it extra special. And the best part is that the cost of making a card won't leave you thinking about the possibility of going broke in the middle of the month.
Price - On Request
Make A Package: Get Gifts In His Favourite Colour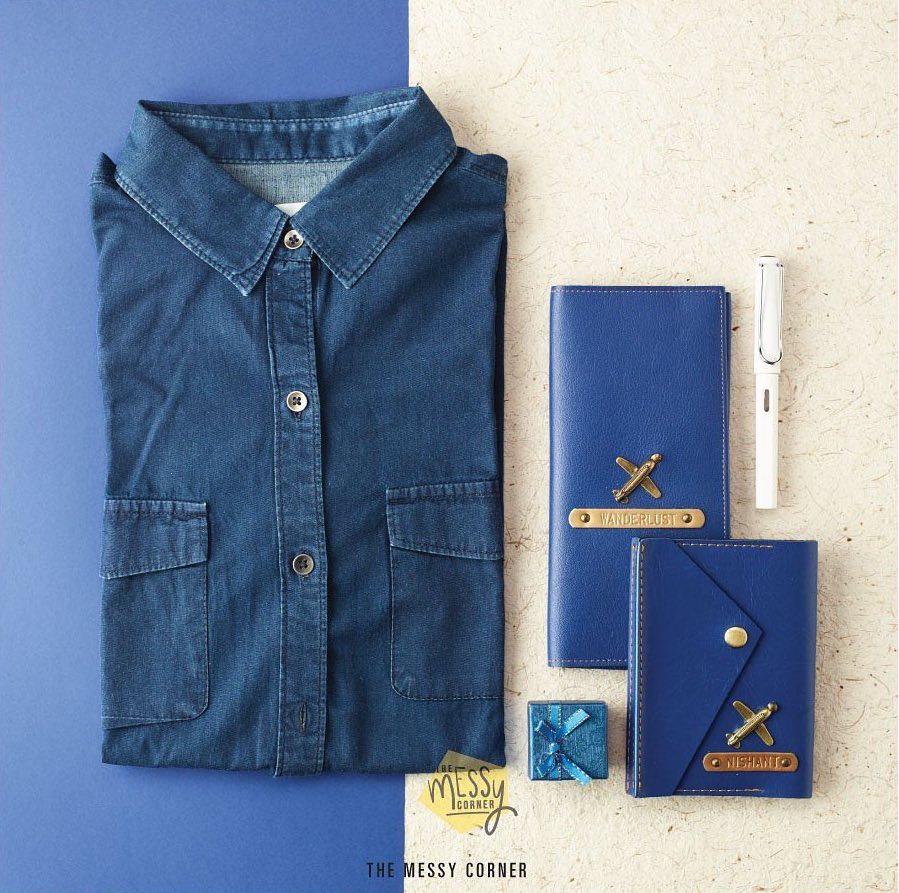 Image Courtesy: The Messy Corner
When you can't decide on a single present, get him a customized gift hamper of all the items in his favorite color or wrapped in his favorite color. Romantic gifts for a husband like this one will always remind him of how much you care about his likes and choices. You could even take some hints from his favorite shopping app's wish list. Find out what he has been wanting to buy but still hasn't purchased, and get a hamper prepared of a few things of his liking only. The cost of a gift hamper will vary based on the kind and number of items you select. And no matter how big or small the gift is, make sure it is wrapped with love and presented with a promise of being there by their side come what may. Because at the end of the day, it is all about how much you love and care for each other, and thus you must always keep reminding your partner of that - it could be through one of these romantic gifts for husband or just by your everyday actions and efforts.
Price - On Request
Get romantic gifts for your husband that suit his style the best and tell us how much he loved it in the comments below.
With words by Pooja Madan
Read More -
Mehndi Design | Proposal Lines | Simple Finger Mehndi Design | Arabic Mehndi Design | Propose Day Quotes for Boyfriend | Wedding Anniversary Wishes for Sister | Change Aadhar Card Name after Marriage | Tamil Wedding Calendar | Simple Mehndi Design | Pre Wedding Quotes | Engagement Anniversary Wishes | Funny Wedding Wishes for Bestfriend | Blouse Design | Rangoli Design | First Night Tips for Bride | Wedding Anniversary Wishes