Valentine's Day Gifts for Him: 12+ Perfect Romantic Valentine's Gift Ideas 2022
This Valentine's Day why only pick a gift for your partner when you can pick a gift for all the dashing men in your family who have made a difference in your life? Read on to know more!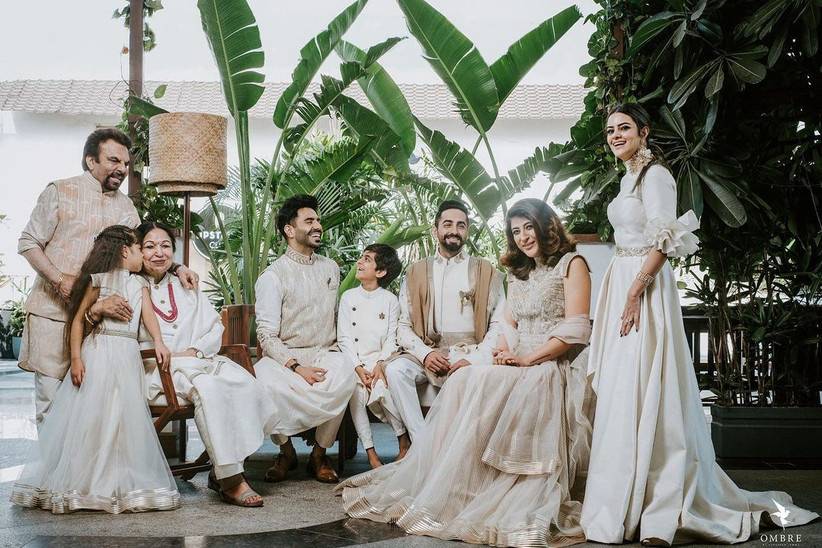 Valentine's Day is a universal festival and it is one of the biggest celebrations of love. This Valentine's day why just pick a gift for your partner, when there are so many men in your family and in your life who have made you feel special and made your life easy with a warm smile every day? Your valentine this year could be your brother, your father, father-in-law or even that cool uncle we all have in our lives who have made life so much easier just by existing. Pick your valentine for the year, and whoever it may be, we have handpicked just the right gifts for them.
You must be searching every possible Valentines gifts for him on the Internet, scrolling the miles on your screen and the options are so many that you feel lost or you feel it might be too late to get it delivered, right? Or if you are also complaining in your head right now about how hard it is to get the best Valentines gifts for him, you've landed on the right page!
It is never too late to pick the best Valentines gifts for him and this is a list of things that make for the best Valentine's gift for the men in your life and not only make them smile but give them something they will cherish forever. Read on to know in detail!
Best Valentine's Day Gifts for Partner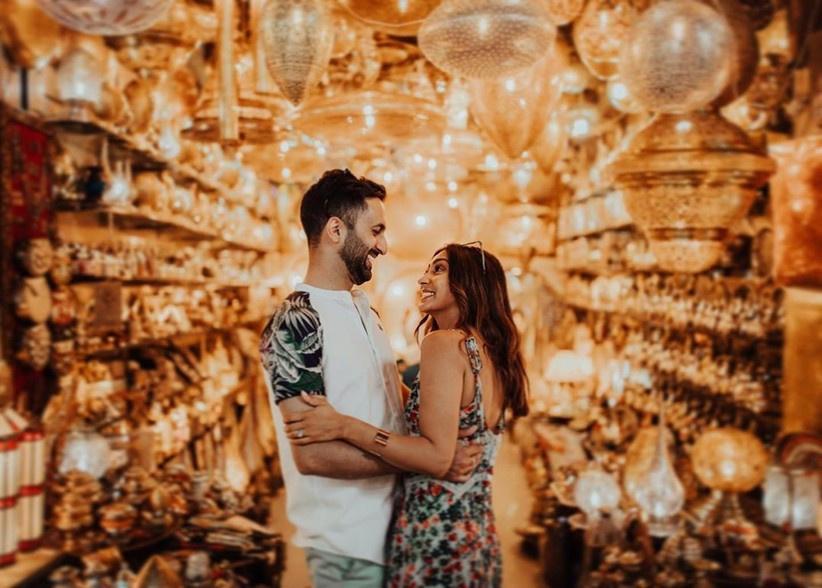 If you are looking for online Valentine gifts for him with a romantic touch, you must check out these best valentine's day gifts for him that we have curated. This list of best valentine's day gift ideas for him is going to be your absolute saviour.
The Charcoal Gang Grooming Kit by The Man Company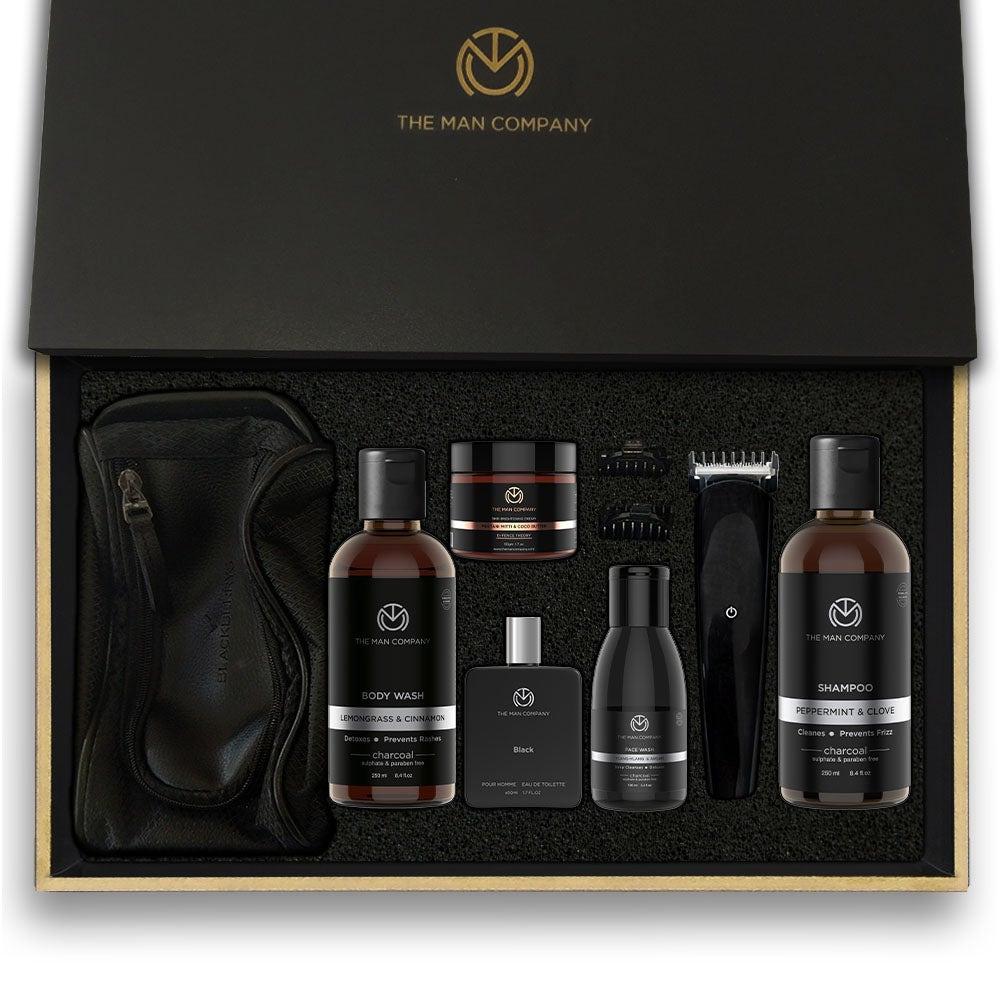 Image Courtesy: The Man Company
If you are looking for the perfect Valentine's day gifts for him, The Man Company is one of the most popular brands online that has the capacity to provide you with the ideal gifts for your Valentine this year! This specific grooming kit is a box of assorted items that scream "Handsome" right when one opens it. So pick this grooming kit as your Valentine's gifts for him and make your mister smile. It has products like Charcoal Body Wash and other things like activated charcoal shampoo, a trimmer, blackberry's pouch, EDT Black and so on. The ultimate box of happiness!
Price: ₹4,670.75 (post discount)
Also Read: 25 Best Valentine's Day Images With Love Quotes for Husbands to Sweeten Your Love
Classic Bristol Watch, Daniel Wellington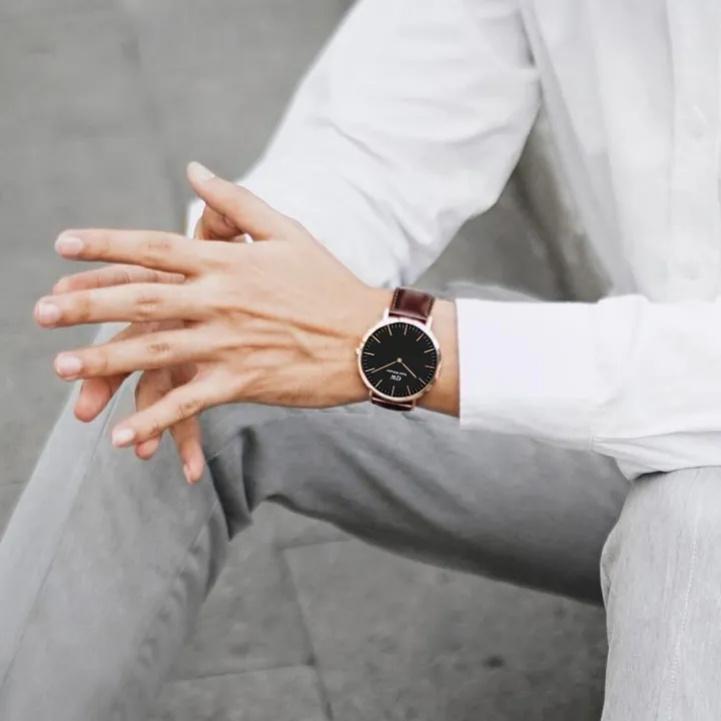 Image Courtesy: Daniel Wellington
This Daniel Wellington watch is a classic choice for Valentine's day gift for him that is a class apart. Daniel Wellington's watches have always been a luxuriant accessory that goes well with western as well as Indian attires, making it one of the best Valentine's day gifts for men. Ask him to suit up and meet you for a romantic date sharp at 7 o'clock because keeping time has never been so chic! This will also make for the right kind of valentines gifts for him if you are looking for non-cheesy romantic valentine's day gifts for him. It brings effortless elegance to mind. Dressed up or down, this exquisite watch will stand out in any crowd.
Price: ₹16,499.00
Customised Neon Signs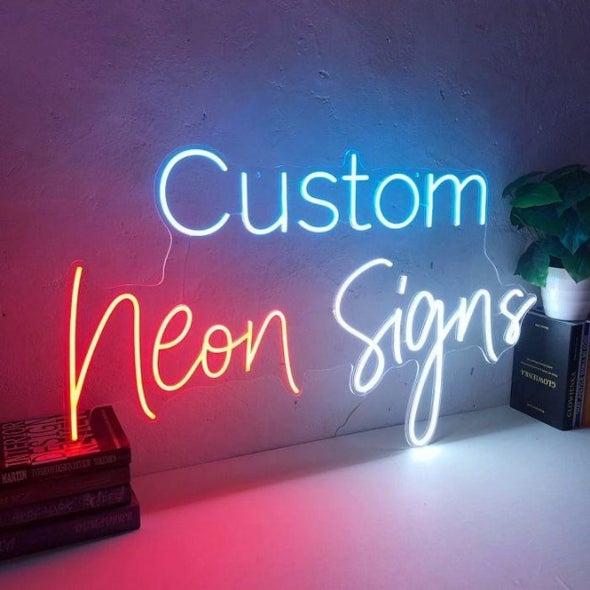 Image Courtesy: Custom Neon Sign Light
Use a customised neon sign in 3D art that will not only brighten a space in your home but also transform the whole vibe. Enliven your man's room and make it cosy and hep. Whether it is the living room, the stylish bar or an iconic game room, customised neon signs make for a great Valentine's day gift for him. Create a fun and lively ambience by making the text personal and quirky and probably even celebrate Valentine's day indoors this year with this amazing neon sign as the perfect backdrop.
Price: ₹1,495.00
Also Read: Valentine's Day Gifts, Unique Valentine's Gifting Ideas 2021
Gifts For Your Father or Father-in-Law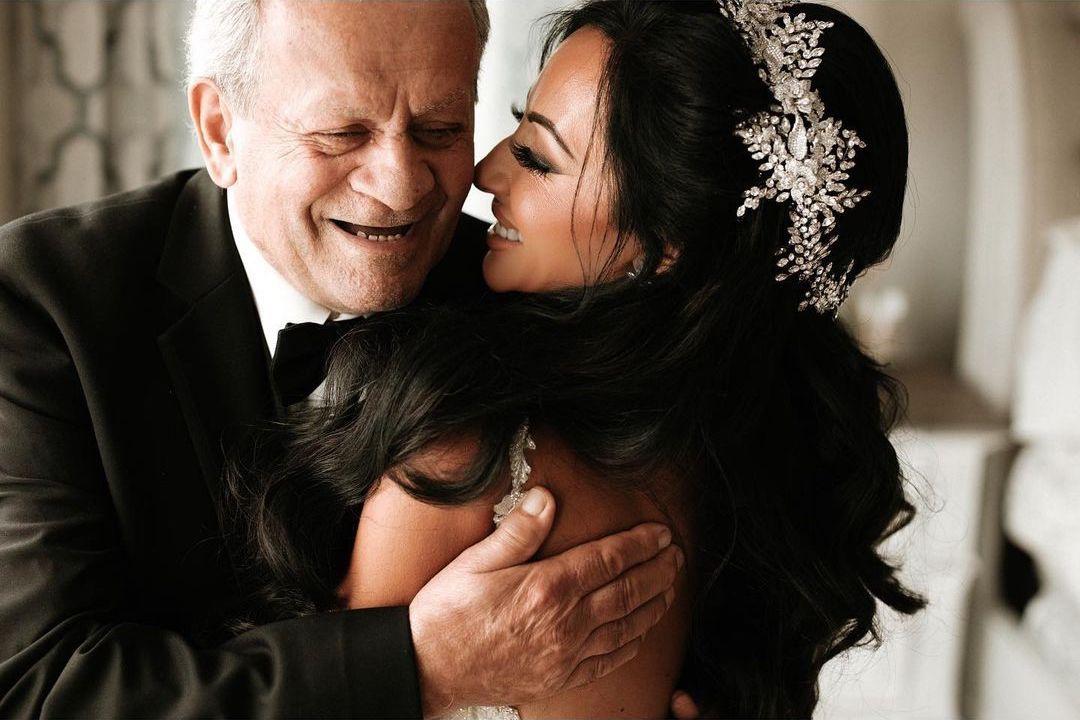 Image Courtesy: Philip Siciliano Photography
Red Bus Beaded Bookends, The Wishing Chair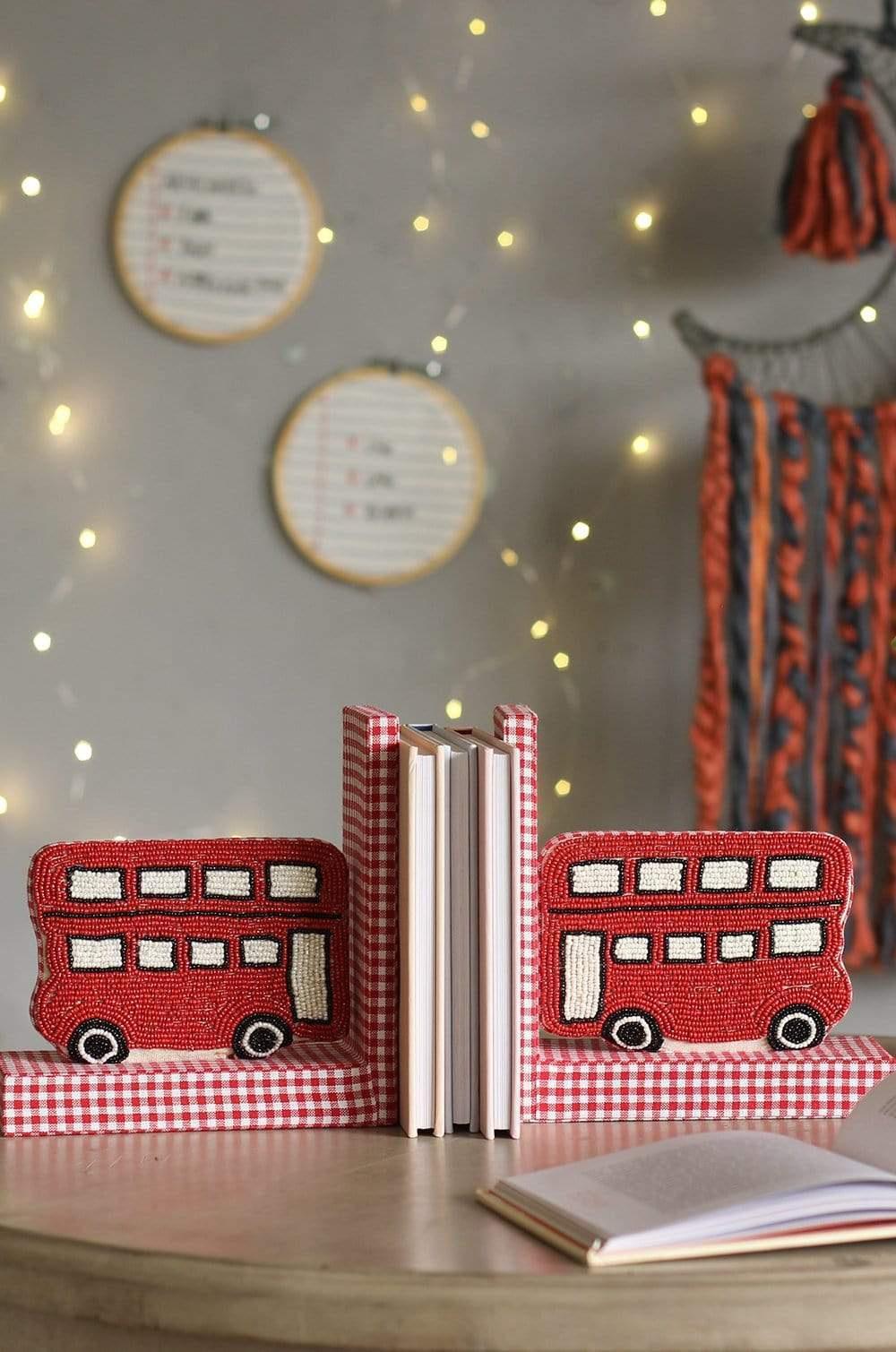 Image Courtesy: The Wishing Chair
If your father or your FIL is an avid reader, there is no better gift than this pair of bookends that will make his table look a lot brighter and add some quirk too. These embroidered and beaded red bus-shaped bookends will not only tidy up the table for your father or FIL but also make for one of the most brilliant and thoughtful Valentine's day gift ideas for him.
Price: ₹ 1,750.00
Also Read: Best Valentines Day Wishes for Husband With Different Personalities to Spread Some Warmth
Leather Combo, Homafy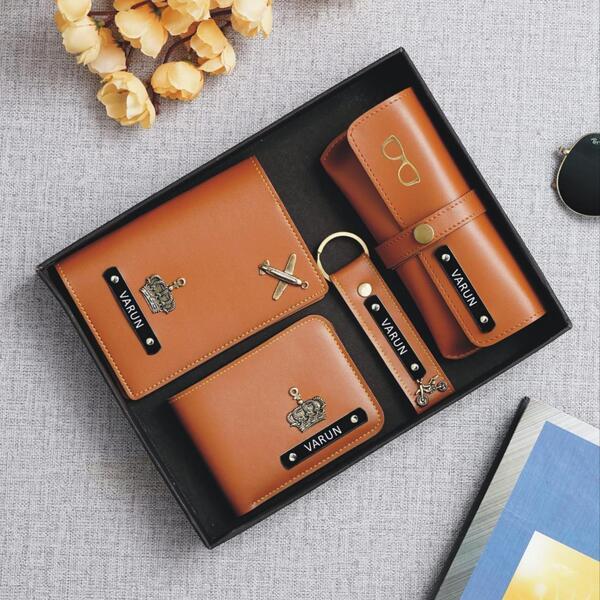 Image Courtesy: Homafy
Keeping everything prim and proper while being trendy at the same time is something most men desire to have. This premium leather combination set of wallet, passport cover, eyewear case and keychain in tan brown leather with metal name tags for personalisation takes the arrangement to a whole new level. You can get it delivered at home and also at a pocket-friendly price!
Price: ₹1,750.00
Classic Leather Belt, Satya Paul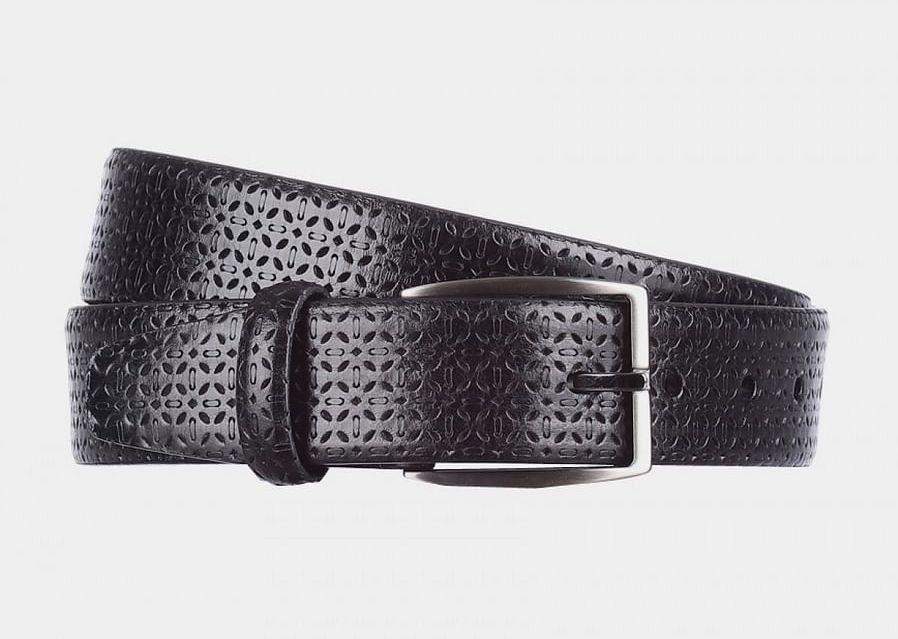 Image Courtesy: Satya Paul
A classic black leather belt with a webbed overlay, you can pick this simple yet tasteful leather belt by Satya Paul. The finesse that the design on the belt poses a charm that will make for a great gift for valentine's day for your father. If you are looking for safe and simple Valentine's day gifts for him, this belt with the intricate cutout work is your IT.
Price: ₹2,495.00
Also Read: Valentine's Alert: 75 Promises to Make in a Relationship
Kaani Shawl, Pashtush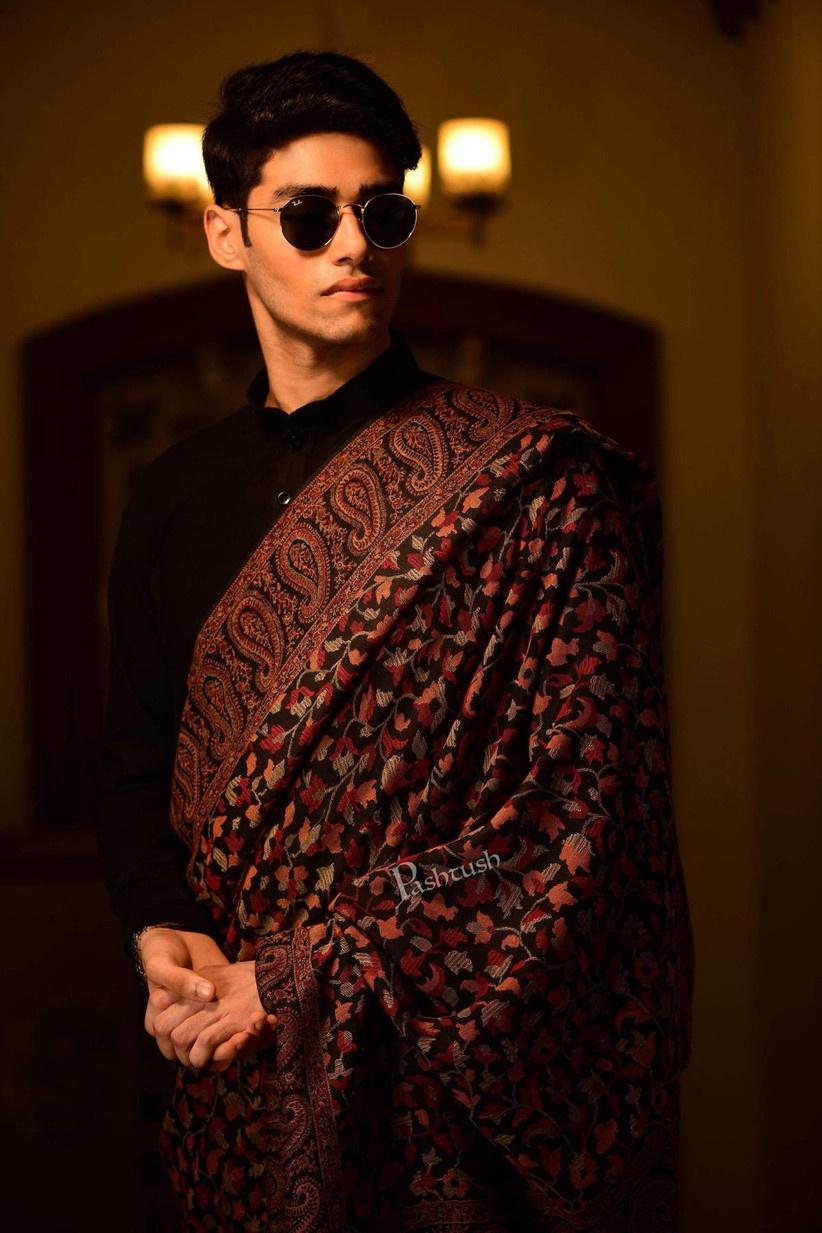 Image Courtesy: Pashtush
Shawls are always a great addition to the wardrobe, especially after a certain age. So if you are wondering what to gift your father or your father-in-law this Valentine's day to appreciate him and shower him with love, get your hands on this Pashtush Kaani Shawl in black. The shawl is made out of blended wool and the intricate embroidery on it makes it a perfect addition to your dad's wardrobe for days.
Price: ₹11,999.00
Smoked Edge Glasses Set of 6, H2H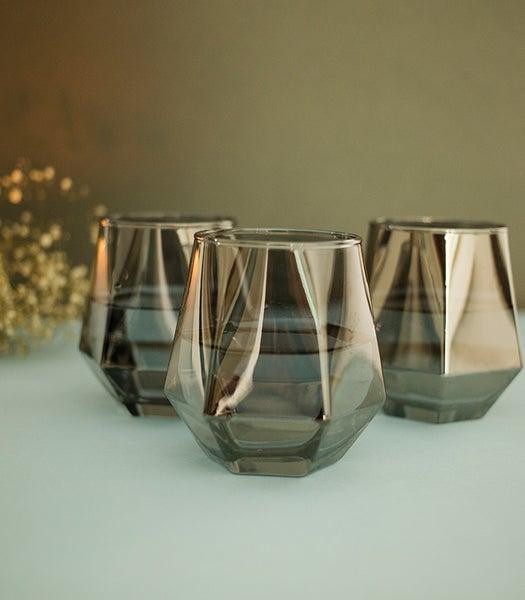 Image Courtesy: H2H
Crystal cut glass always has a way of looking remarkably luxurious. This set of 6 smokey tint glasses by H2H is crafted with love and the modern double old-fashioned with soft but edgy angular facets and a unique smoky tint, offering a modern update on the classic drink glass. Featuring a softy rounded yet geometric silhouette, the glass looks cool and contemporary filled with crafted cocktails, single spirits or sparkling water. A thick sham grounds the look, adding nice heft to the hold. Make your father's or father-in-law's evenings a little more special by picking these as Valentine's day gifts set for him.
Price: ₹2,500.00
Carvaan Karaoke, Saregama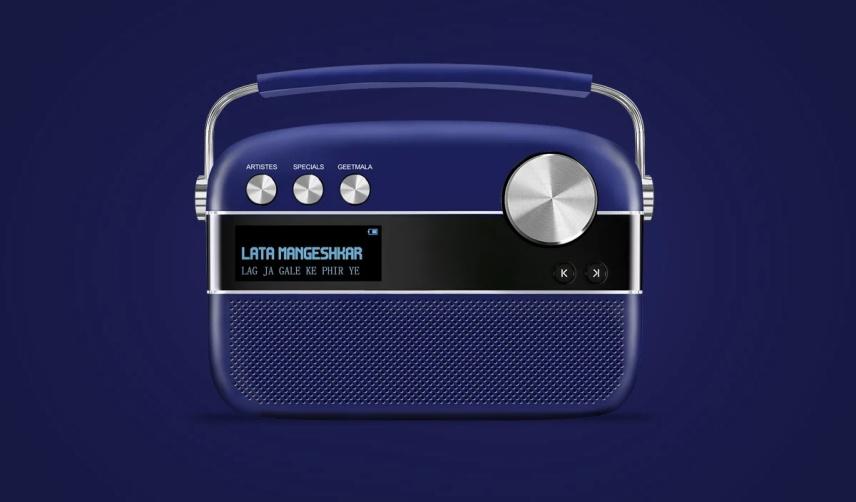 Image Courtesy: Sa Re Ga Ma
If your father or father-in-law is a fan of music and on some evening he also loves to show off his knowledge of sur, taal and raag - choose a cute Valentine's day gift for him - the Saregama Carvaan is a beautiful and melodious Valentine's Day gift for him. Taking a sip of their favourite drink on a calm evening or while chit-chatting with their friends, your father/FIL will be glad to have found the perfect background score to his special moments with this Valentine's day gift for him!
Price: ₹6,990.00
Gifts For Your Cool Brothers/Brother-In-Law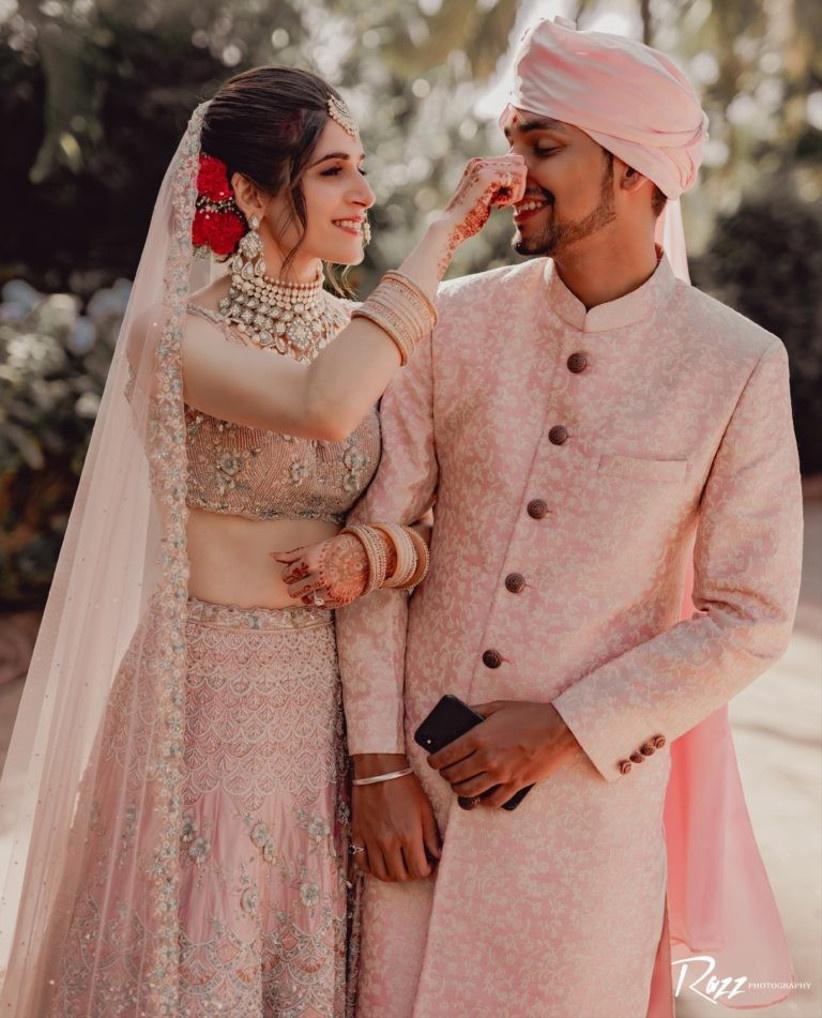 Chelsea Boots, Zara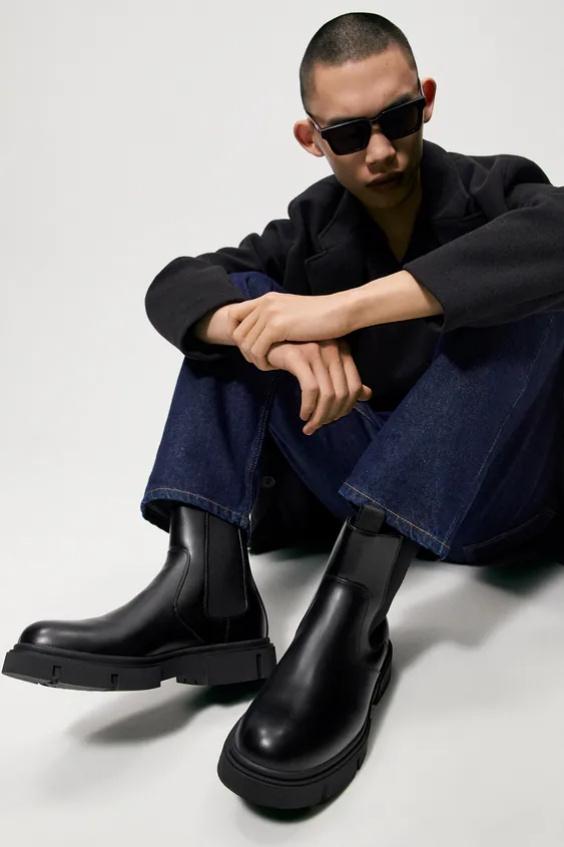 Image Courtesy: Zara
Be it your own brother or your brother-in-law, boys just love shoes! Take a look at these Chelsea boots with a plain upper and matching topstitching detail, featuring matching side gores and two pull tabs, a rounded toe, double welt detail and a matching chunky sole with embossed detail. Straight from the popular fashion brand, Zara, this shoe is a compilation of fascinating footwear for the urban man of today with a fine taste. These boots are sure to add to the uber-chic looks of your brother/in-law and make him look perfect for his dinner or brunch date with his friends. They are perfect for semi-formal or casual wear and the perfect online Valentine's day gift for him that you can pick!
Price: ₹5,590.00
Instax Mini 90, Fujifilm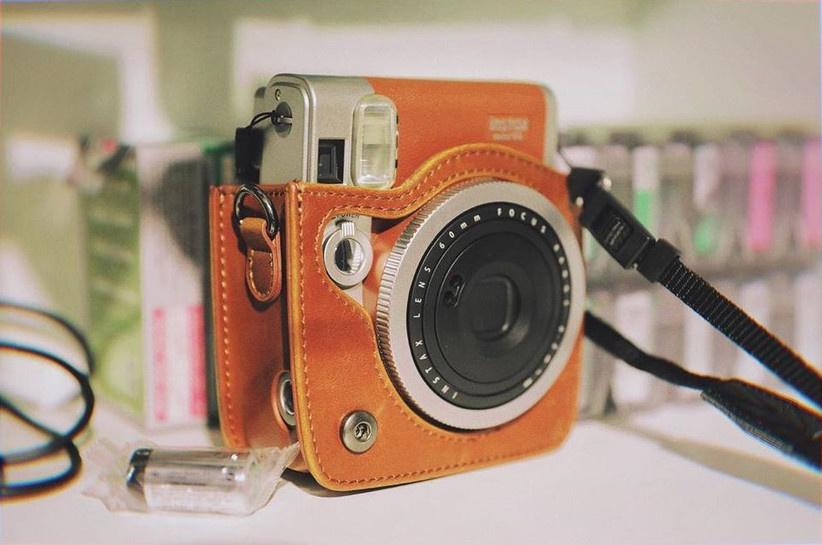 Image Courtesy: Instax, Fujifilm
Under the concept "NEO CLASSIC", the Instax Mini 90 offers advanced features, that will unleash the creative shutterbug in your better half. DSLR cameras are professional and a popular choice, but with the bulb and double exposures, macro mode and high performance flash, this piece has been designed with the vintage authenticity intact in its look. Let the photographer in your little (or elder) brother take over his artistic side for this Valentine's day and you can share some snaps that he clicked with the Instax from V-day, on our comments!
Price: ₹8,599.00
Beardo Man of the Moment Gift Set, Beardo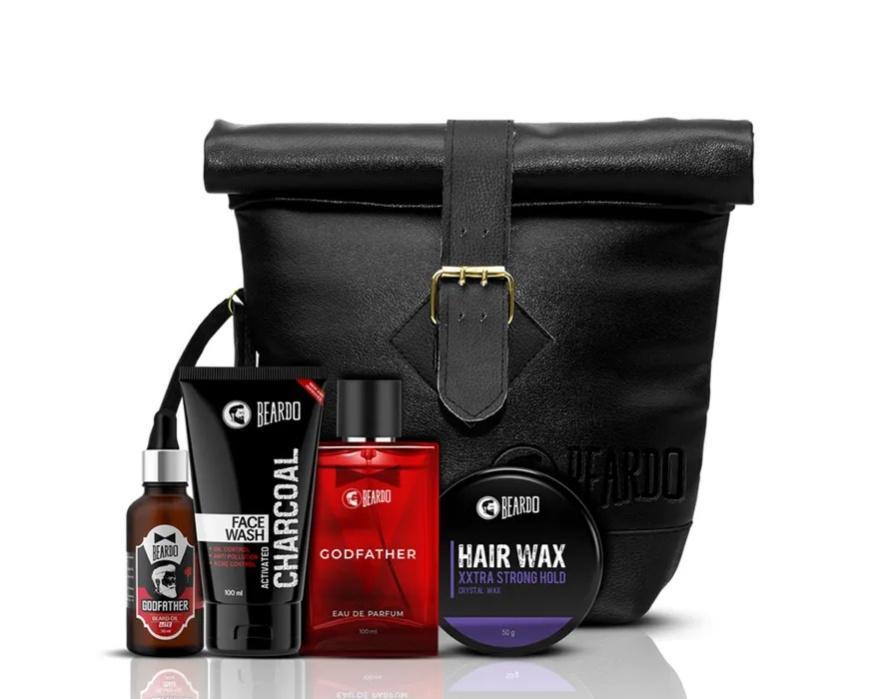 Image Courtesy: Beardo
This Beardo Man of the Moment Gift Set is a personalised box of grooming for the mane that your brother cannot stop fixing at all times and loves so much! Yes, if he is the one who is immensely conscious of his beard and keeps it nice and sturdy or looks at the mirror the Johnny Bravo way, then ladies this is the key to getting him excited. Choose this online Valentine day gift set idea for the brother you love dearly!
Price: ₹2,719.00
Buckner Convertible Backpack, Fossil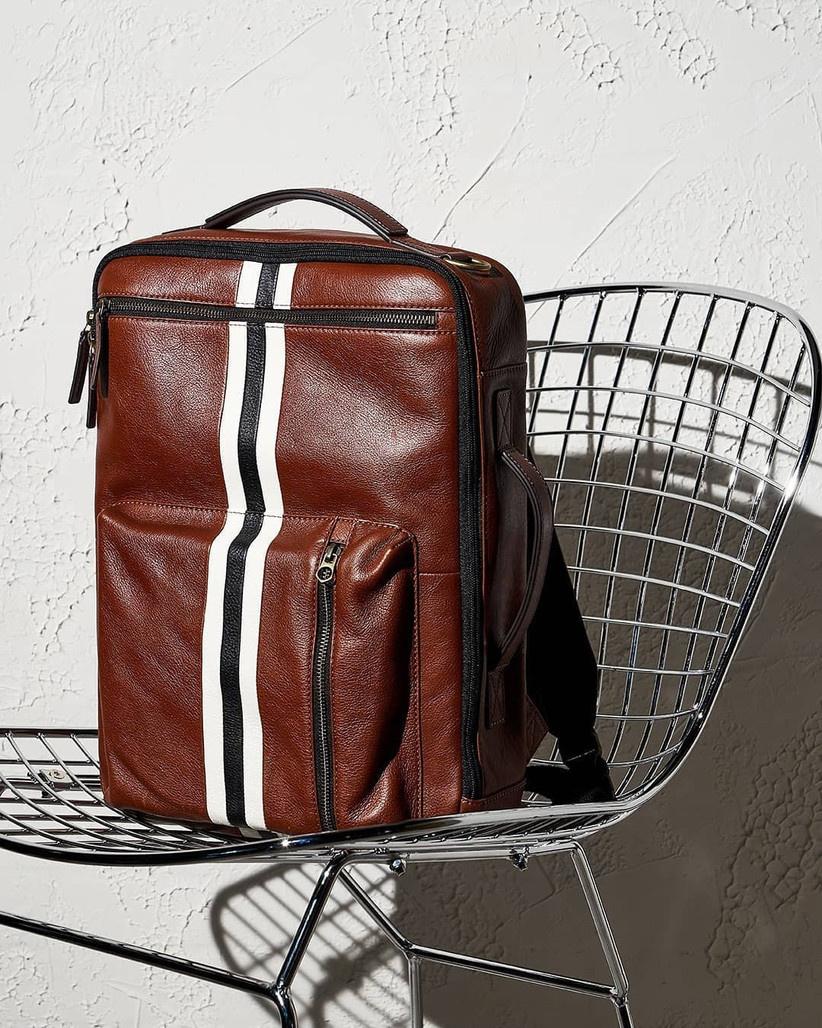 Image Courtesy: Fossil
This brand with its fresh and cool ideas of bags has come up with a convertible backpack. If you are wondering what a convertible backpack is - then you must know that this backpack's silhouette can be made horizontal and used as a messenger bag. It comes with extra straps apart from the two handles of the backpack.
Price: ₹14,696.00
The Mini Foosball Table, Trendaap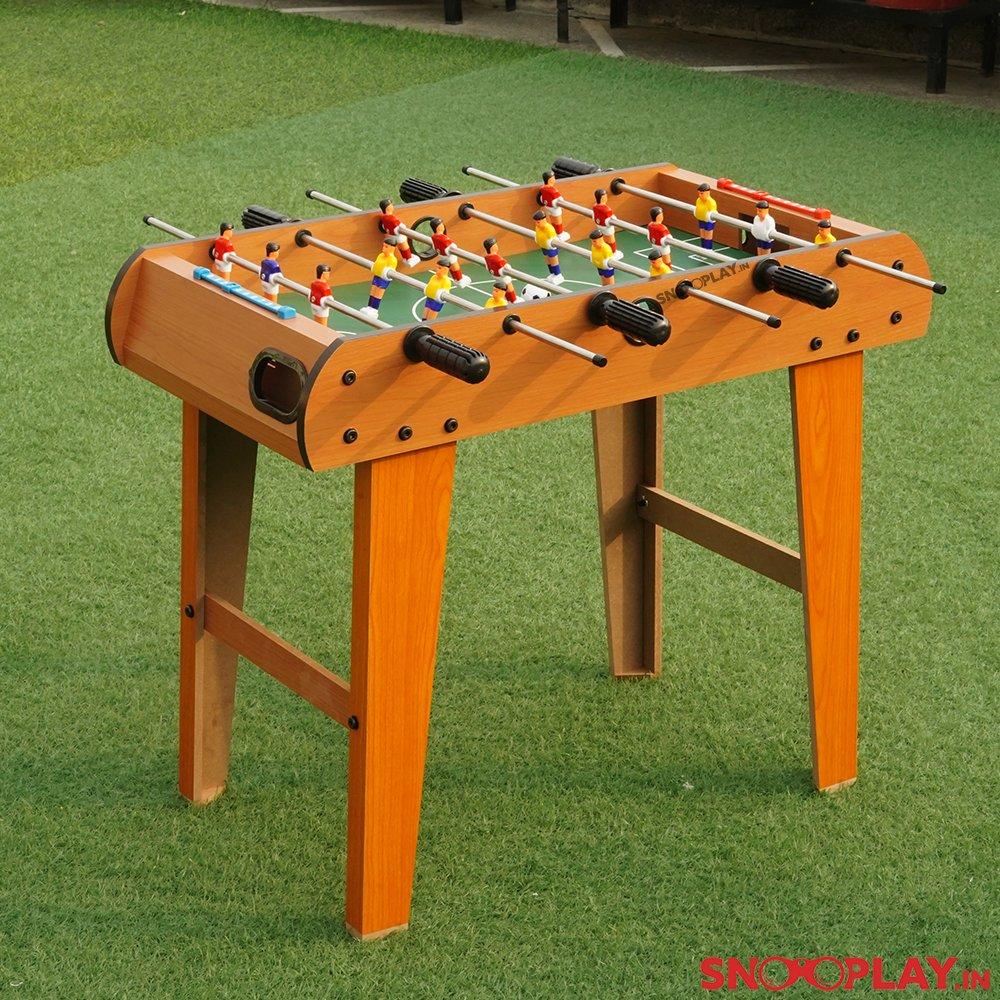 Image Courtesy: Snooplay
You can never go wrong with a Foosball table! We vouch for that and it will make for an awesome and unique Valentine's Day gift for him. Foosball while munching on some Chinese food out of a box, or Foosball over a beer, Foosball for 4 or Foosball for 2 - Foosball is an all-time favourite and you are going to be promoted to the best sibling in the house immediately. Even the famous American sitcom, FRIENDS has this iconic game in almost every other episode. Gift your brother/brother-in-law a table of giggles and super excitement this V-day with this amazing Valentine's Day gift for him!
Price: ₹3,650.00 (after discount)
Gifts For Your Handsome Uncle(s)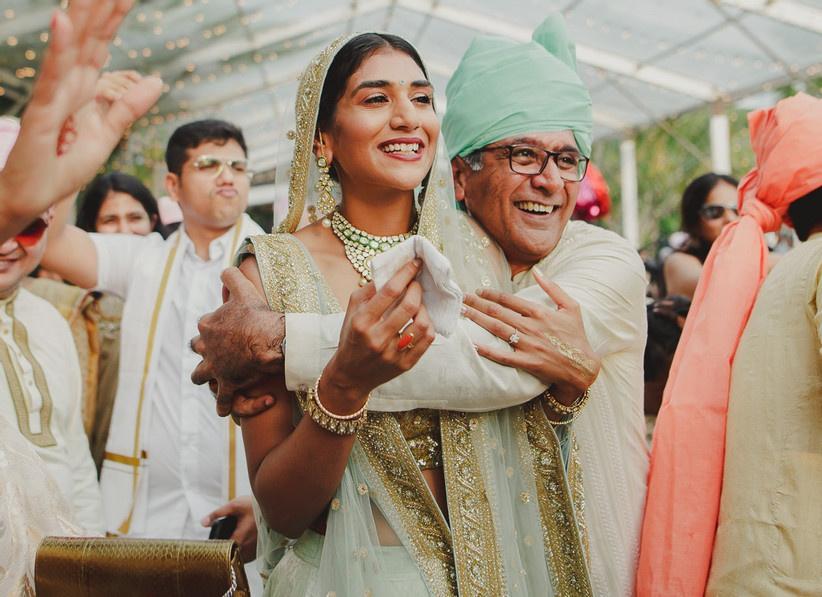 Uncles are always the absolute cutest and you can pick one of these cute valentines day gift ideas for him to surprise him this V-day by picking the perfect Valentine's day gift for him.
The Irish Coffee Bro Box, The Bro Basket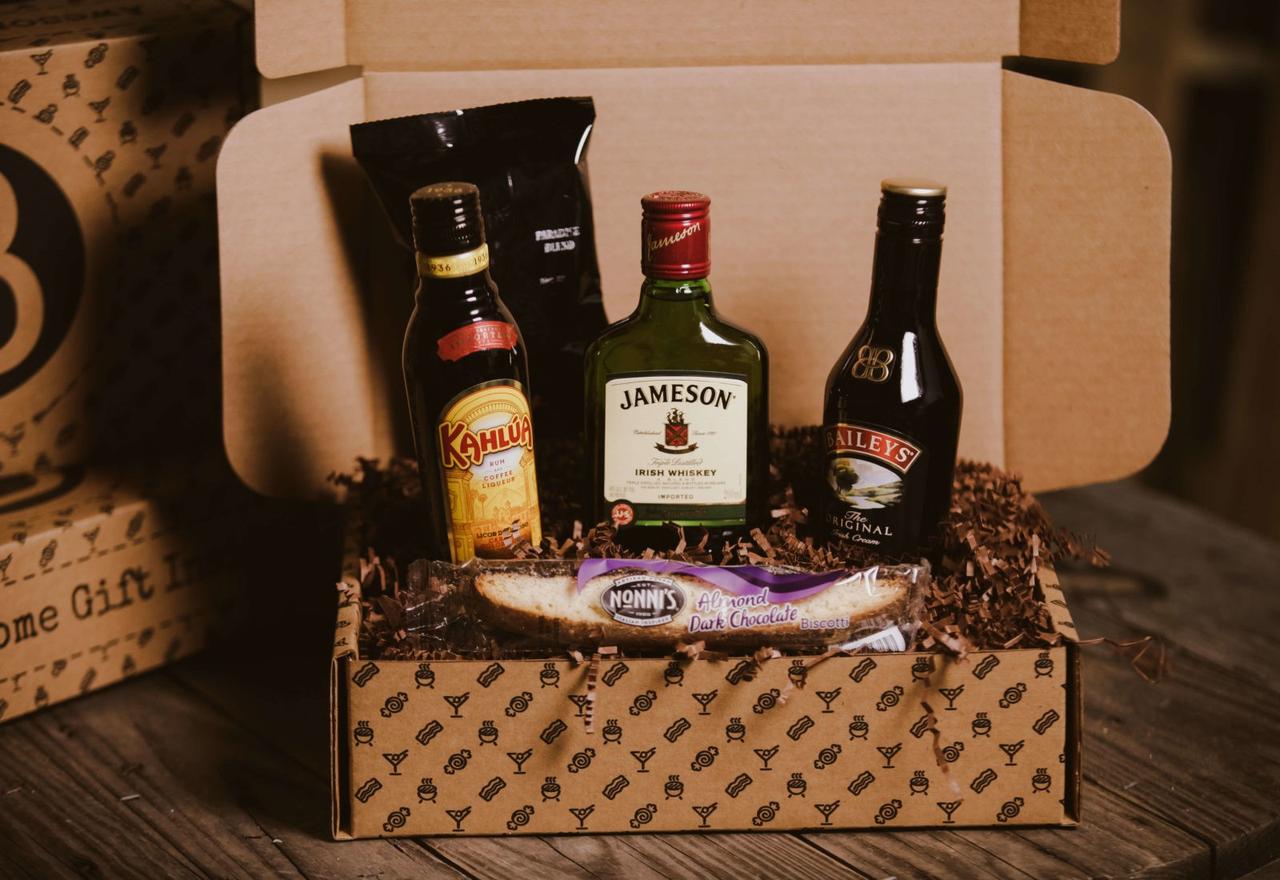 Image Courtesy: The Bro Basket
This is a little far-reaching than the usual ones that can be ordered from the comfort of your couches with a click on your screens but it is also one of the most unique valentine's day gifts for him. This is an assorted box of liquor put together by The Bro Basket in California and this particular one is called The Irish Coffee Bro Box. This can, however, be a personalised DIY gift from you and you can use a variety of gift boxes to put this together with your uncle's favourite brands of alcohol or non-alcoholic drinks and some munchies too! Perfect and unique valentines day gift for him right there to make his V-day fun-filled.
Price: Approximately ₹3,000
Handcrafted Gourmet Chocolates, Parriez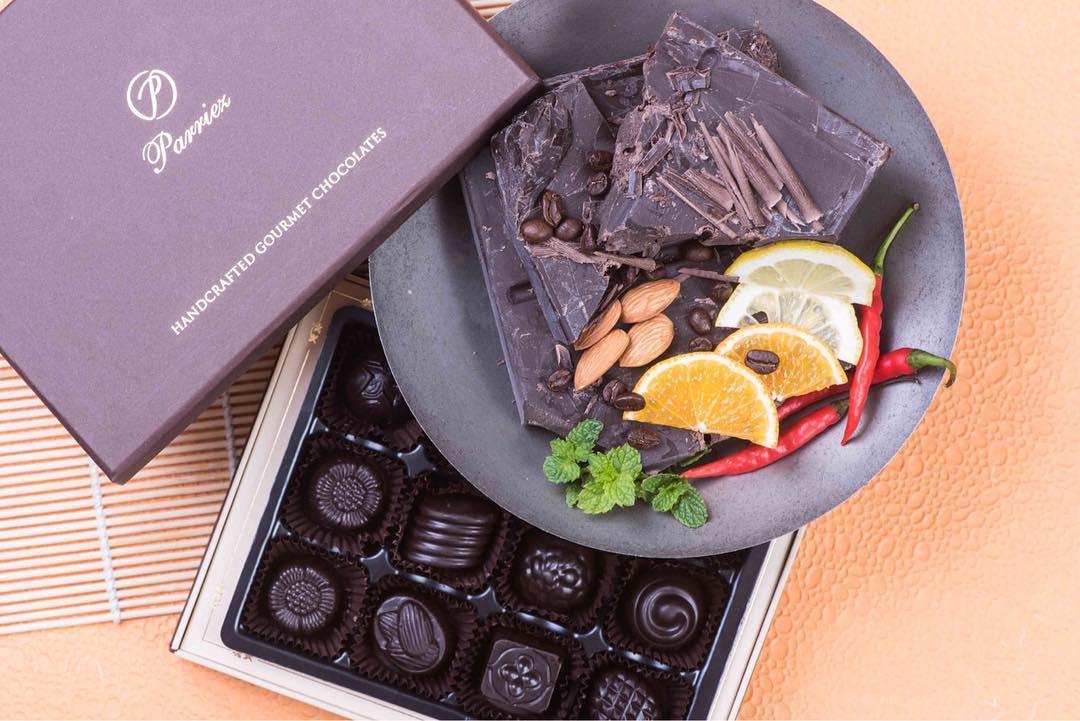 Chocolates are an evergreen gifting option especially when you are looking for Valentine's day gifts for him and you are confused about what to give. Order a box of handcrafted chocolate assortments that are not only joyous for his taste buds but are also an aesthetic treat. The flavours and tastes may vary according to your selection and so will the price. Gift your favourite uncle some mouthful of delicious chocolates this V-day!
Price: Depends on your taste!
You can slide in some cute Valentines day gifts for him by picking DIY cards or little scrolls or notes even inside each of the gifts while getting it wrapped and stay ready with your camera on because you need to capture the priceless faces of the men you love the most in your life when he gets his gift and opens the pack of surprise wrapped in love! You could put for a box of sweets, cards, chocolates for the mailman, or the delivery boy who has regularly put your packages in place all through the year without any fuss or even your gardener and other helps in the house. The men in your life who happened to make a difference in your day to day lifestyle are also significant even if their deeds are not always heroic because every little gesture that made your heart smile counts this Valentine's day!
Make sure to keep your list of the favourite men in your life apart from your partner ready to find the perfect and unique valentine's day gifts for him and appreciate their existence in your life this valentine's day because #loveislove - irrespective of who is on the receiving end.
Did you find the perfect Valentine's day gift for him? Share your valentine gift ideas for him and pictures of the gifts or the moments from your Valentine's day. Our gifting vendors can help you pick from more options!
Read More -
Mehndi Design | Proposal Lines | Simple Finger Mehndi Design | Arabic Mehndi Design | Propose Day Quotes for Boyfriend | Wedding Anniversary Wishes for Sister | Tamil Wedding Calendar | Simple Mehndi Design | Pre Wedding Quotes | Engagement Anniversary Wishes | Funny Wedding Wishes for Bestfriend | Blouse Design | Rangoli Design | First Night Tips for Bride | Wedding Anniversary Wishes