Best Valentines Day Wishes for Husband With Different Personalities to Spread Some Warmth
Looking for ways to spice up your Valentine's? If yes, then use one of these Valentines Day wishes for husband to wish your forever #MCM!
After you get married, chances are that you as a couple might get engrossed in various responsibilities related to the family as well as work. This might leave you with less time to indulge in romance with your better half, so we suggest you pounce on any occasion that comes your way in order to make your partner feel loved and keep the love brewing in your relationship. With Valentine's day just around the corner, you can find the perfect opportunity to plan something special for your partner. Whether it's a heartfelt attempt to make them breakfast in bed or going out on a limb to plan a romantic date night, make sure that your beloved feel pampered and happy by adding lovely quotes to articulate your feelings.
Valentine's Day is one of the biggest days for celebrating your love story. We suggest that you make the most of this occasion and make your spouse feel as special as they deserve to. In order to help you accomplish this exceptional endeavour, we have curated a list of different Valentine's Day wishes for husband that goes well with different personalities.
Funny Valentines Day Wishes for Husband
The love between you doesn't always have to be romantic, intense and intimate. A light moment shared with your partner can also create beautiful memories to cherish for life. Why not give your Valentine's day wishes for husband a funny twist this year? It's not about making fun of them but teasing them to express your love differently. Here are some ideas for happy Valentine's day wishes for husband that are bound to put a smile on your partner's face.
I didn't fall for you, you tripped me! - Jenny Han, All the Boys I've Loved Before
I've only ever said 'I love you' to two men in my entire life, Stone Cold Steve Austin and a guy in a dark club who I mistook for Stone Cold Steve Austin. You can be third. - Elenor Shellstrop, The Good Place
Do you believe in love at first sight or should I walk by again?
Without Valentine's Day, February would be...well, January. - Jim Gaffigan
14th February To-Do list - YOU!
It wasn't love at first sight. It took full five minutes. - Lucille Ball
Love is a lot like backache. It doesn't show up on x-rays, but you know its there. - George Burns
First Valentines Day Wishes for Husband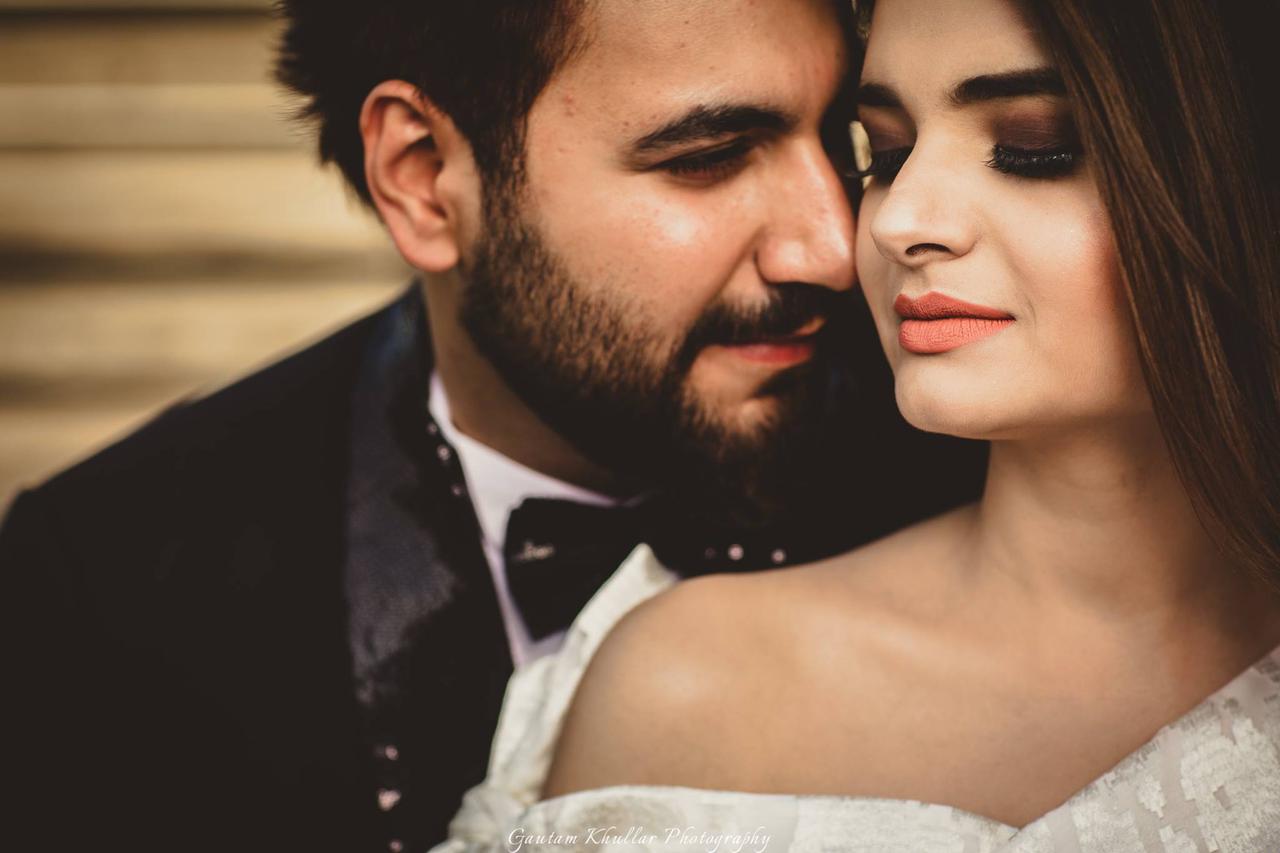 First Valentine's day is always special. From planning the perfect evening to selecting a meaningful gift for your partner, there are a lot of things that will make your first Valentine's day with your husband special. Most couples leave no stones unturned to create memories for a lifetime. So here are some 1st Valentine's day wishes for your husband.
Waking up in your arms is my favourite blessing. Thanks for being my forever valentine!
I knew you were special from the moment we met. How I'm looking forward to all of our tomorrows. - Robin Raven
Just the idea of losing you is enough to make me realise how time is irrelevant when it comes to how deeply I hold you in my heart. I'm so glad we found one another.
The best part about getting to know you are anticipating that each day brings new surprises that are all about you. - Robin Raven
Thanks for reminding me what butterflies feel like.
Long-distanced Valentines Day Wishes for Husband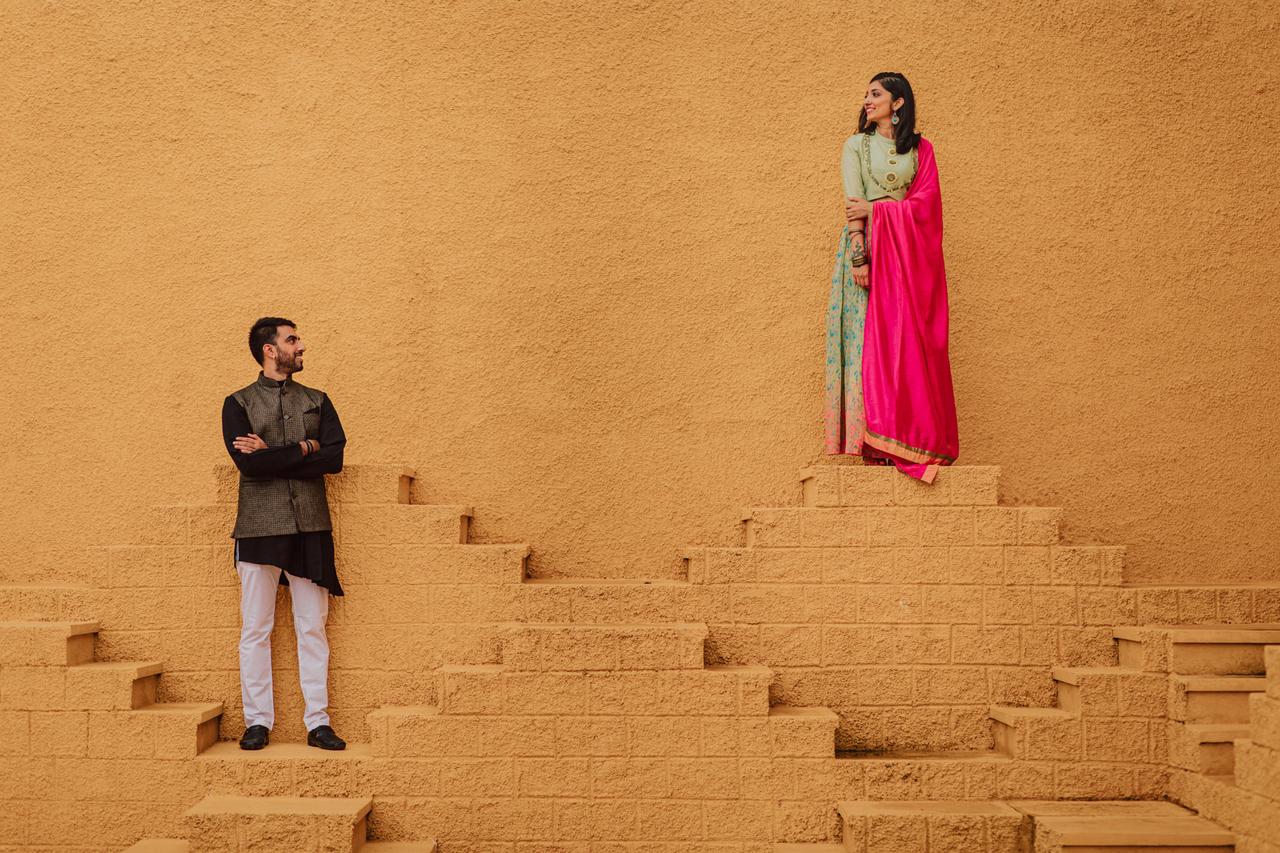 They say that distance makes the heart grow fonder but if you are having a bad day, you would want nothing more than burying yourself in the arms of the person you love. What do you do when they are miles away This Valentine's day, don't let the distance come between you and your partner. All the love you carry for them in your heart and let these wonderful Valentines day wishes for husband help you!
Every minute feels like an hour. Every hour feels like a day. Every day feels like forever. But I will wait forever and a day for you.
If ever there is a tomorrow when we aren't together, there is something you must remember. You are braver than you believe, stronger than you seem, and smarter than you think. But the most important thing is, even if we are apart, I will always be with you.
What I have with you is worth it. It's worth every lonely night, every tear I cry from missing you and the pain I feel from not having you close. It is worth it because you are my one and only. When I picture myself years from now, I see only you. No matter how painful distance is, not having you in my life will be worse.
People celebrate Valentine with a rose, but as beautiful as the rose is, it can never be used to compare how amazing our love has been over the years. After all these times, we are still together, basking in love. Thank you for everything darling.
The distance cannot let our love fade away, rather it is going to make it stronger. Warm wishes on Valentine's Day to my darling. I wish you were here holding me in your arms.
I hope you feel the warmth of my embrace all day even if we are thousands of miles apart. This Valentine's Day, I want you to know my love for you is even stronger now than when we took our wedding vows. I love you now and always.
Valentines Day Wishes for Husband who is Foodie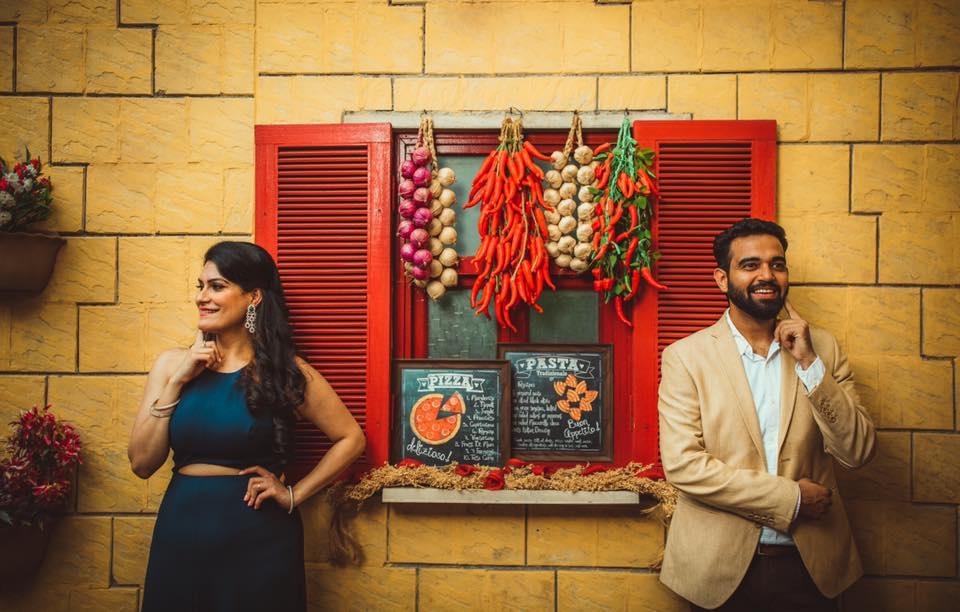 If food has been the first love of your special someone, why not express your love in a foodie style? Express your love for them mixed with their love for food with these unique Valentines day wishes for husband and make your V-day super special! Not only will they love the quirky references but these V-day wishes will surely bring a smile to their faces.
My love for you is pizza shaped. Won't you have a slice? It's circular, so there's enough to go around. - Dora J. Arod
You warm me up like hot cocoa on a cold winter night.
I love the way you make my heart melt. Like oodles of butter sliding off an aloo parantha.
You're the peanut butter to my jelly
Life without you is like Pav without Bhaji
I fell for you the way a Jalebi falls in Chashni
When I talk to you, my heart sings like a pressure cooker cooking Biryani
You put the 'U' in my MenU
Adorable Valentines Day Wishes for Husband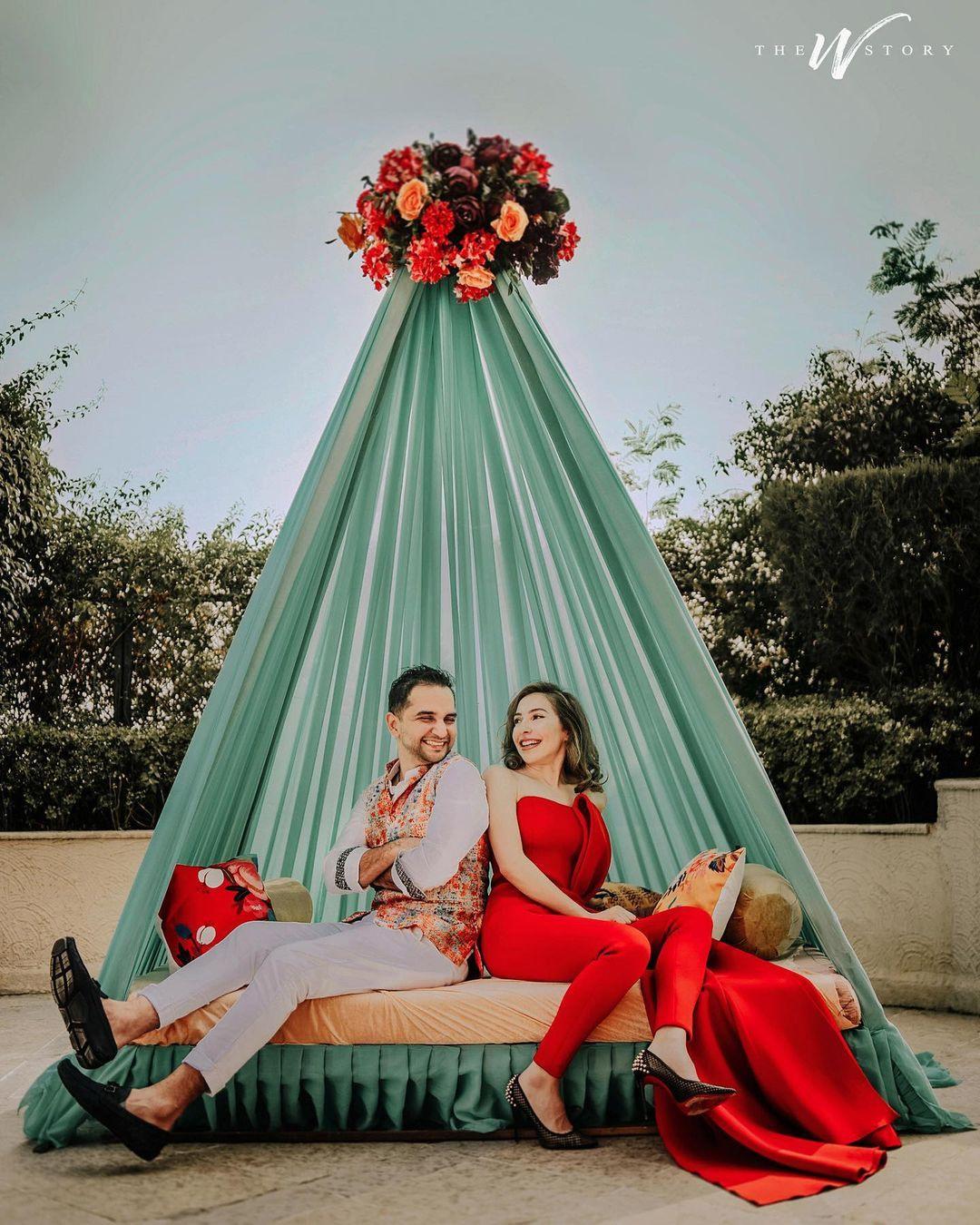 In the busy cycle of life, we often forget to show our love and appreciate the little things we have or the people who stood by us through it all. Make your partner feel special this Valentine's day by appreciating and complimenting their presence in your life. You can even take a step further and plan a romantic evening, with just the two of you. Here are some ideas for adorable Valentines day wishes for husband to let your spouses know how special they are to you.
Adventure has just begun, will love to continue this adventure ride for the next 7 births too.
Wherever you go I'll tag along with you, wherever you stay I'll then tag along too because I love you like no one else. Happy Valentine's Day hubby.
Looking forward to growing old with you my love. Happy Valentine's Day.
In the whole world, you are my world. Happy V day my Lifeline.
To the most special person in my life. I am sending the very best Valentine wishes to you. You are my completeness and I will never trade you for anything in this world. I hope you know this and I believe you love me enough to want to spend the rest of your life with me. I love you so much. Happy valentine's Day.
Valentines Day Wishes for Husband and Son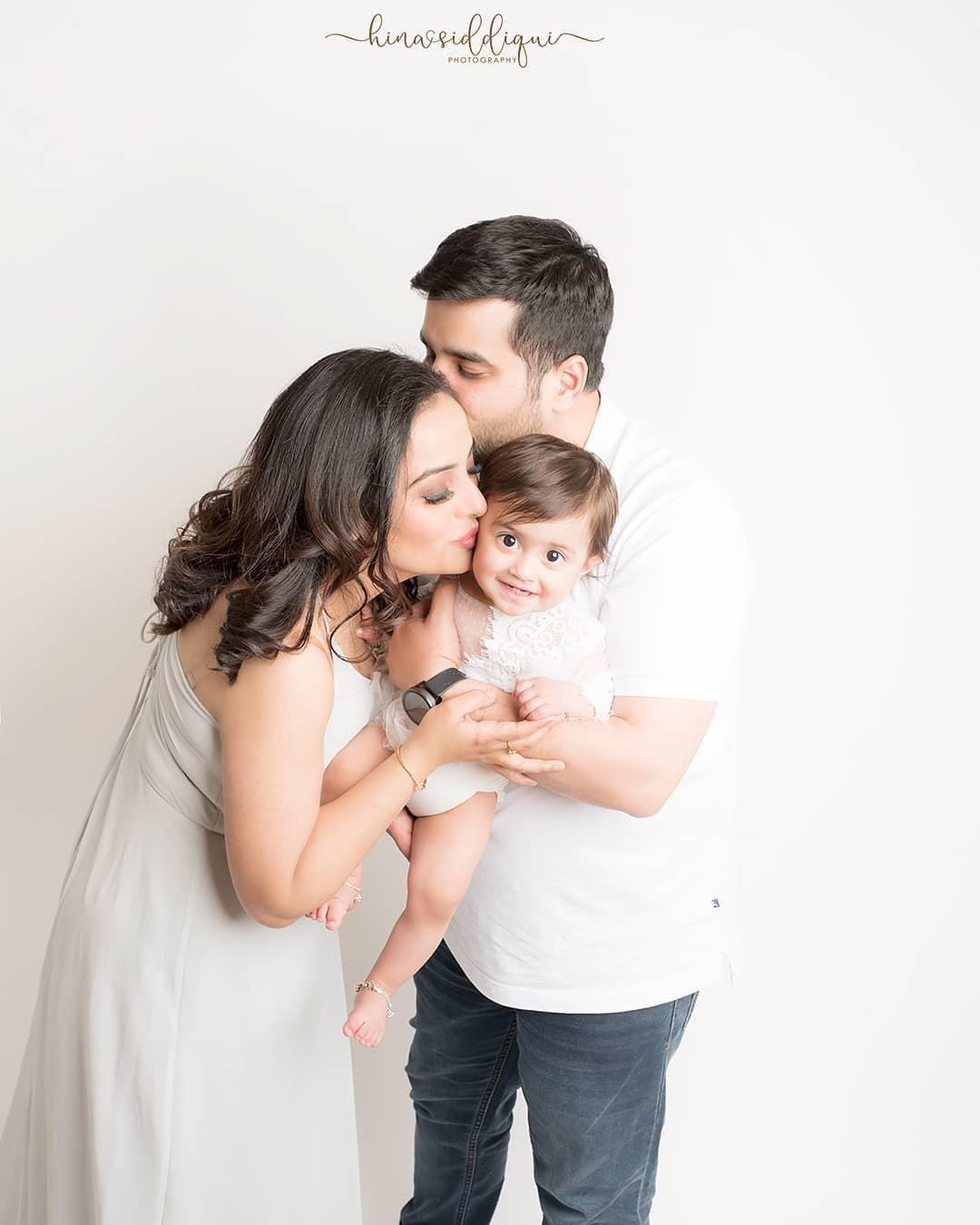 Image Credits- Hini Siddiqi Photography
Valentine's Day is a celebration of love - platonic love, mother-child love, husband-wife love and so much more. "Son is akin to sunshine for all the mothers." If you hold your son dear and want to convey your endearment in nice flowery words this Valentine's Day, here are some wishes that stand true for your loving son.
There is a pretty smile on my face whenever I think of you. It is the magic of your love that works even I'm away.
Do you know why I'm the luckiest woman alive? Because I get to spend the rest of my life with you.

The best gift of my life is getting you as my permanent valentine. Love you, honeybunch.

Do you know why I'm the luckiest woman alive? Because I get to spend the rest of my life with a husband like you.
I love you cause you are only my son shine!
Romantic Valentines Day Wishes For Husband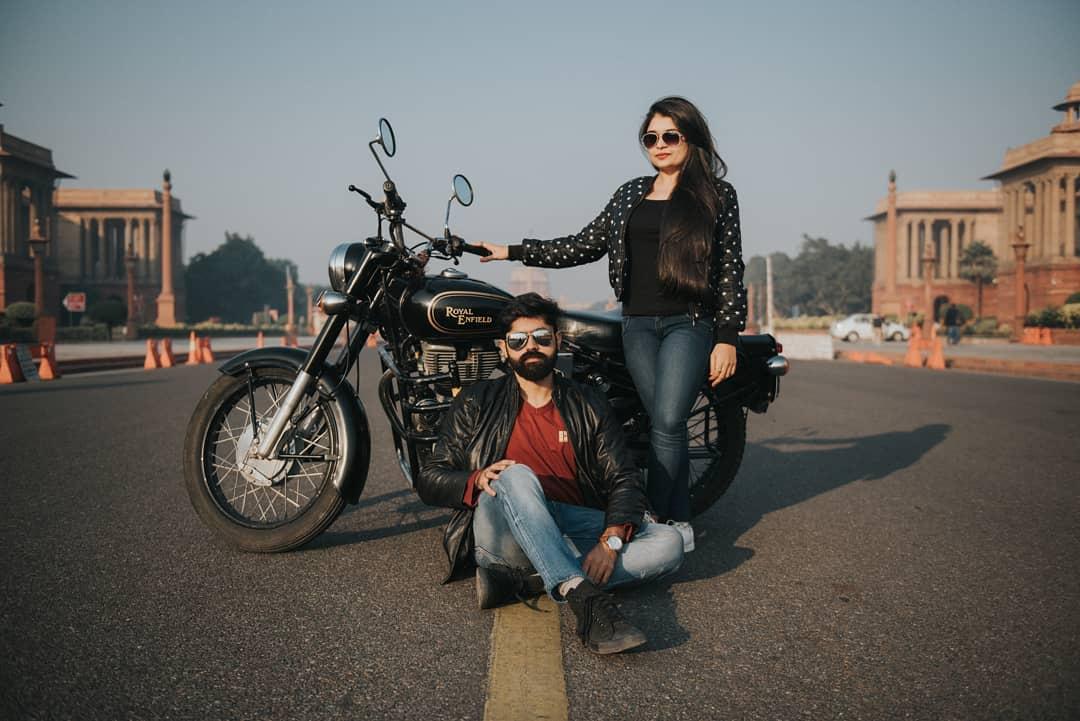 This list is incomplete without the romantic list of Valentines Day wishes for husband. So let's talk about romantic husbands! If your husband is a lovey-dovey romantic, the best way to wish him on this V-Day is through a dreamy expression of love. You can write a long letter that conveys your love for him, in the purest and most romantic way. You can remind them of all their good habits, how much they mean to you, how much you love them and so on in the letter. We feel that it's really cute to get mushy every now and then to keep your relationship feeling youthful and emotionally satisfying for both of you.
Dear Husband, With you, every day is the day of love for me. Happy Valentines Day.

Waking up next to you is one of my favourite blessings. Thanks for being my eternal valentine.

For me, there couldn't be anyone as perfect as you. I am so blessed to celebrate our love on this special day. Happy Valentine's Day.

Never did I imagine that I would get so lucky in love. You are the man of my dreams and my one and only Valentine. Happy Valentines Day husband!
You are my knight in shining armor. I love you with all my heart. Happy Valentine's Day
Heart Touching Valentines Day Wishes for Husband

who is a Movie Buff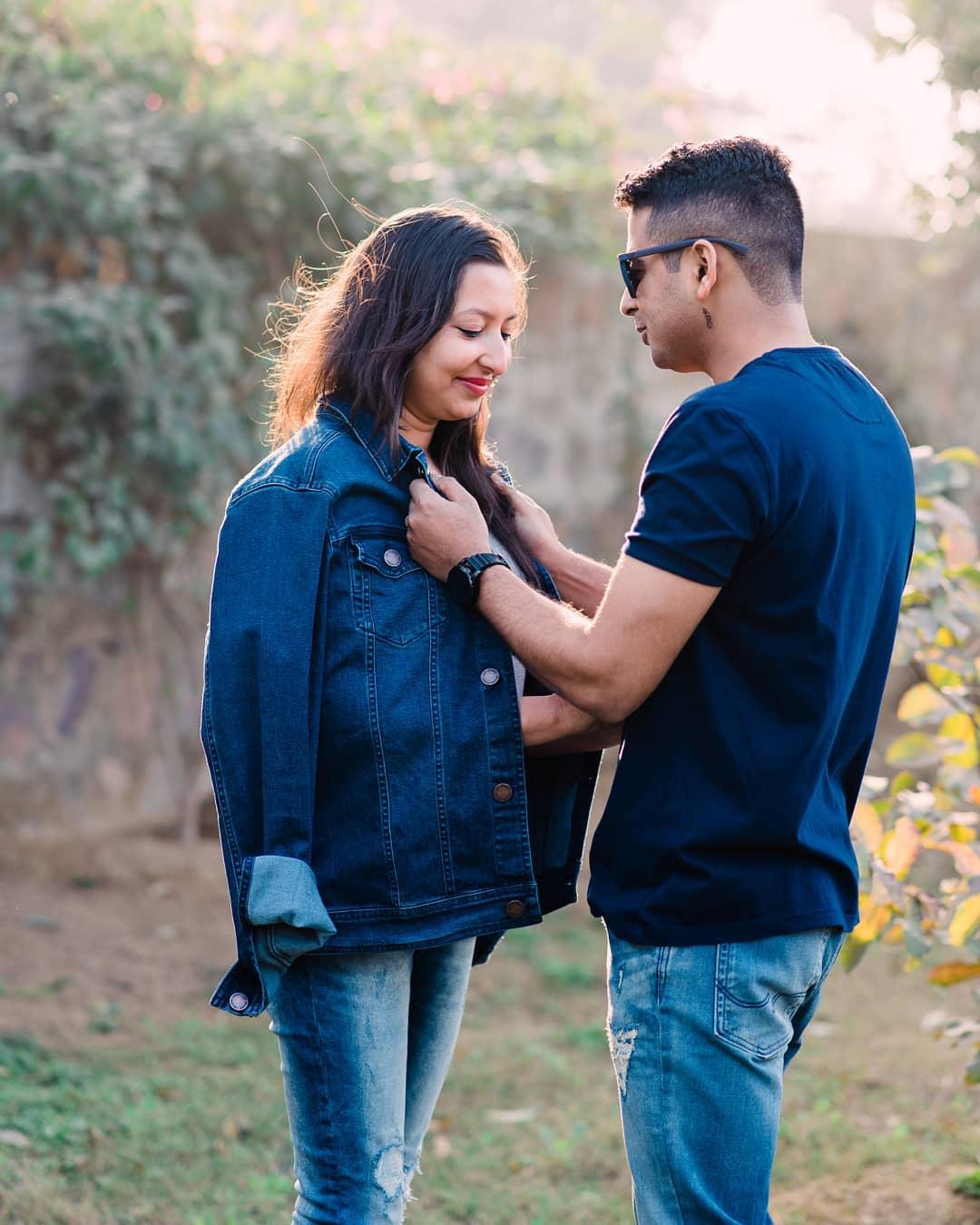 If your hubby is a true Cinephile and loves watching all sorts of films, both national and international, you can use quotes from iconic romantic films to wish him on this Valentine's Day. Such Valentines Day wishes for husband will remind the two of you of the beautiful memories from the movies that you watched together and are sure to make your husband feel overjoyed with emotions. You can use the below-mentioned quotes while drafting your Valentines Day wishes for husband-
"Tere dil me meri saanson ko panah mil jaye, Teri ishq me meri jaan fanna ho jaye" - Fanaa
"When you realise you want to spend the rest of your life with somebody, you want the rest of your life to start as soon as possible." – When Harry Met Sally
"I can't see anything I don't like about you." - Eternal Sunshine of The Spotless Mind
"You had me at hello." - Jerry Maguire
"I think I'd miss you even if we'd never met." - The Wedding Date
"Some people are worth melting for." - Frozen
"If you can promise me anything, promise me that whenever you're sad, or unsure, or you lose complete faith, that you'll try to see yourself through my eyes." - P.S. I Love you
"My love, I cannot tell you how thankful I am for our little infinity. I wouldn't trade it for the world. You gave me a forever within the numbered days, and I'm grateful." - The Fault in Our Stars
Happy Valentine Day Wishes for Husband Who is Artistic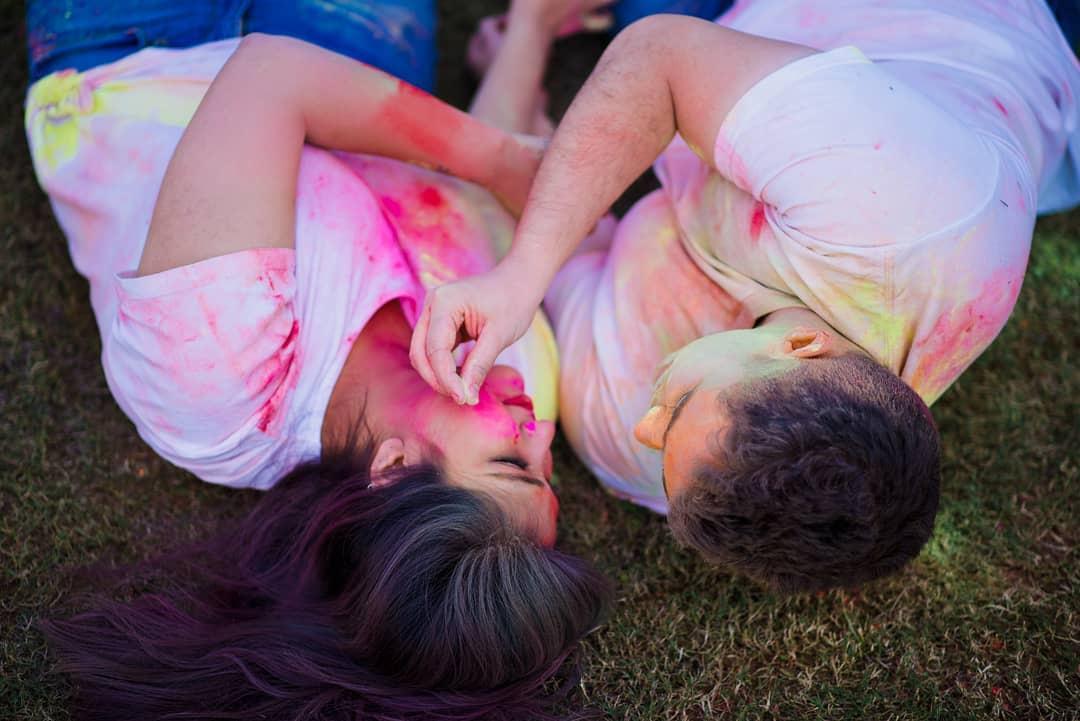 If your husband is someone who has a deep appreciation for art, then crafting Valentine's Day wishes for husband that take a creative and artistic approach can be a great idea. You have so many options from writing a poem for him to creating a sketch or designing a comic strip featuring the two of you as larger-than-life characters.
There is no end to art so you can come up with something that is unique and resonates with your husband's artsy side to make this Valentine's Day memorable for both of you.
Art and love are the same things: It's the process of seeing yourself in things that are not you. -
Valentine Day Special Wishes for Husband Who is Witty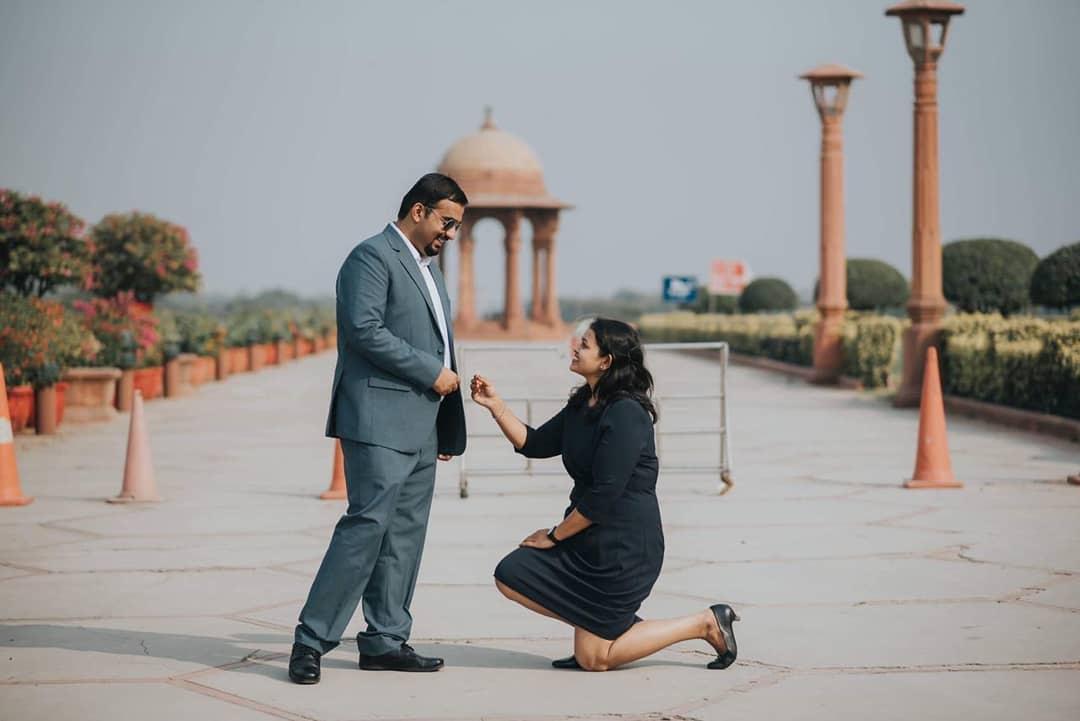 If you are tired of your husband passing his witty remarks and his lame jokes mimicking you and your habits, this Valentine's Day poses a great opportunity to get back to him with some wit and humour in your Valentines Day wishes for husband. Such gestures keep the spark alive in your relationship that may otherwise start fading in a long marriage.
To my beloved husband, on this Valentine's Day, I would like to congratulate us on celebrating another year as each other's Valentine. I feel so happy for you to have found a soul mate that can put up with your lame jokes and your lazy habits and still find you cute! Look forward to spending the rest of our lives putting up with each other's strange habits. Love you!

Every day my love grows deeper and this Valentine's I love you more than every past year. Happy Valentine's Day Hubby.

Love you every moment, but today there is something special as I will express my love from the core of my heart! I love you till death do us apart. Happy Valentine's Day.
Will you lend me a kiss? I promise to give it back.
I want to be the reason you look down at your phone and smile. Then walk into a pole. I love you nonetheless!
Valentines Day Wishes for Husband who is Philosophical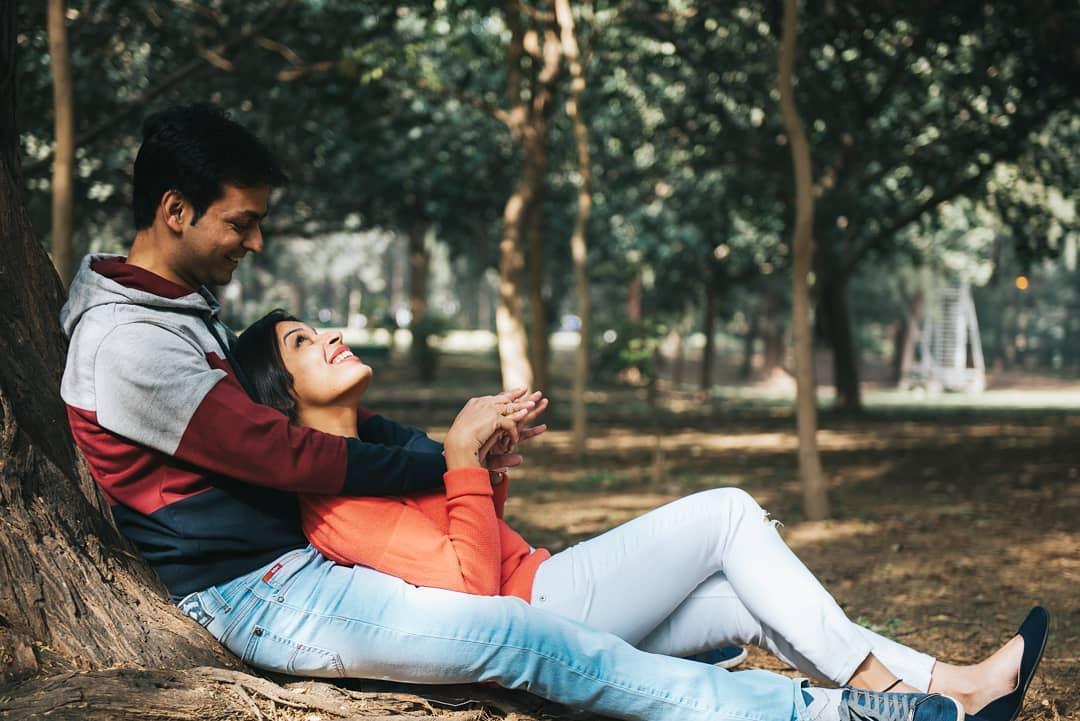 If your husband is someone who can get deep and philosophical very easily even at the smallest of provocations, Valentines Day wishes for husband that takes inspiration from their philosophical side can be a great idea on this day. You can wear your thinking cap and try to come up with something while stepping into your husband's shoes to draft a Valentines Day wish that is powerful and philosophical. Even if it does not leave as much of an impact as you would have wanted it to, your thoughts and the effort that you put in will be highly appreciated by your husband on this Valentine's Day.
Can't you see with all your heart? Every step I have taken since I saw you, has been to bring myself closer to you.

"If I know what love is, it is because of you."― Hermann Hesse

"Love is composed of a single soul inhabiting two bodies." - Aristotle
"I know of only one duty, and that is to love." - Albert Camus
"At the touch of love, every man becomes a poet." - Plato
"I want you to be everything that's you, deep at the center of your being." - Confucius

On this Valentine's Day, we feel you should not let go of this opportunity to convey your love to your husband in the purest and heartfelt way. Such moments take your romantic relationship a long way forward, keeping the spark alive. We hope that this article on interesting Valentines Day wishes for husband leaves you with plenty of inspiration and helps you make this Valentine's Day memorable for a long time to come.
Get your husband a great gift to show him how much he means to you! Check out these gifting vendors near you!
With Words by Queenie Singh
Read More -
Mehndi Design | Proposal Lines | Simple Finger Mehndi Design | Arabic Mehndi Design | Propose Day Quotes for Boyfriend | Wedding Anniversary Wishes for Sister | Change Aadhar Card Name after Marriage | Tamil Wedding Calendar | Simple Mehndi Design | Pre Wedding Quotes | Engagement Anniversary Wishes | Funny Wedding Wishes for Bestfriend | Blouse Design | Rangoli Design | First Night Tips for Bride | Wedding Anniversary Wishes