Checklist of All Men's Grooming Kit Products You Need to Gift Him
Your wedding comes nearer and you plan your own bridal kit, give a thought to your Mr Right's grooming. How about you gift him a men's grooming kit that he'd love to use. Find out what goes into one with this comprehensive list below.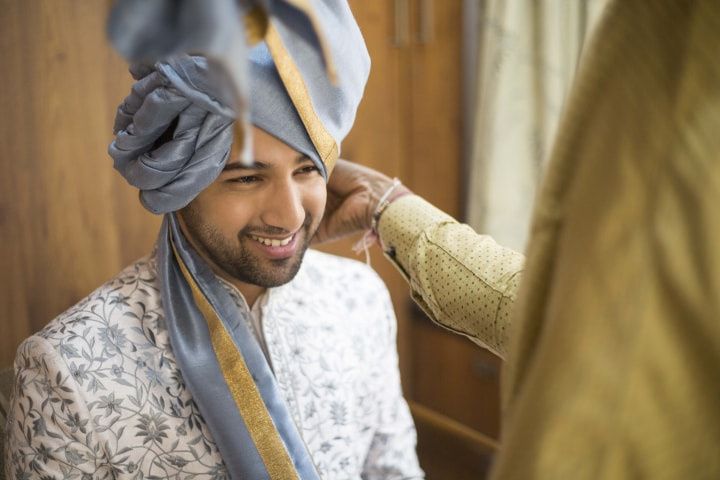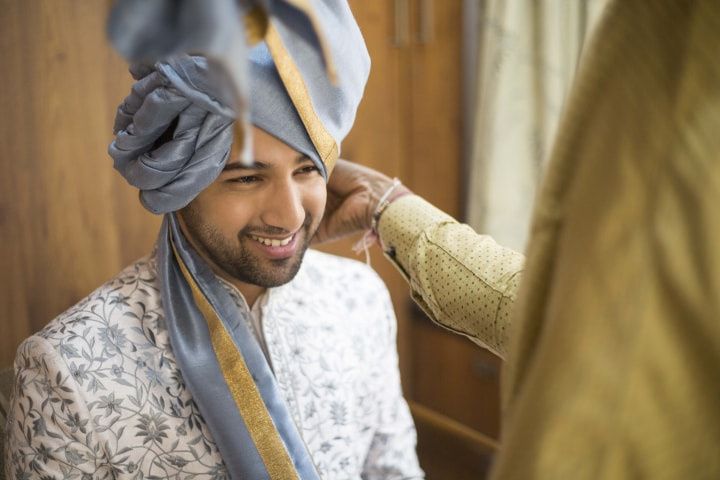 As you begin creating a perfect bridal makeup kit complete with hacks for every concern and backup for every mishap, don't you think your partner deserves such a kit too? If you agree with us and want to gift him a men's grooming kit, you need to learn about what goes into a perfect one. Maybe your partner already has a grooming kit, but he would never splurge on it. This is your opportunity to splurge on him. We know you haven't heard of men's grooming products apart from the ones on Instagram ads you see, so here is a detailed checklist of products that can go into men's grooming kit. And then you can choose which ones you like best to personalise one for him.
1. Shaving Kit Essentials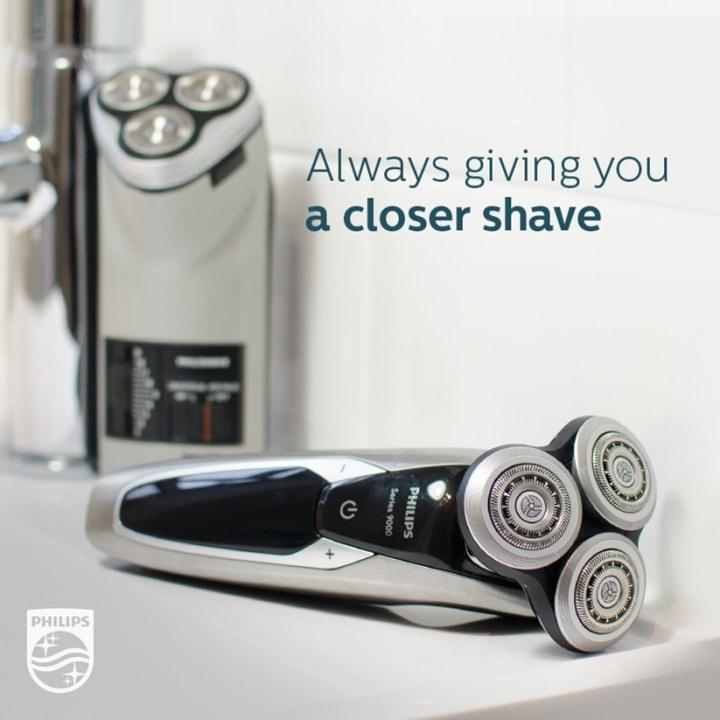 Photo Courtesy: Phillips India
Let's begin with the obvious, shaving kit essentials. You will need a trimmer, brush, shaving cream, razor and balm or an aftershave, if he prefers that. Astounded? These days a shaving kit has so much more than what we're used to seeing in our father's kit. You can go for Phillips Aqua Touch trimmer among others that Phillips offers. The brand is a crowd favourite when it comes to trimmers so can relax and choose from their expansive range. Bombay Shaving Company, Clinique, Park Avenue and Axe are some of the trusted names when it comes to shaving creams and aftershaves. Also, include a pre-shaving oil from The Man Company so that he can avoid all those shaving cuts and burns.
2. Haircare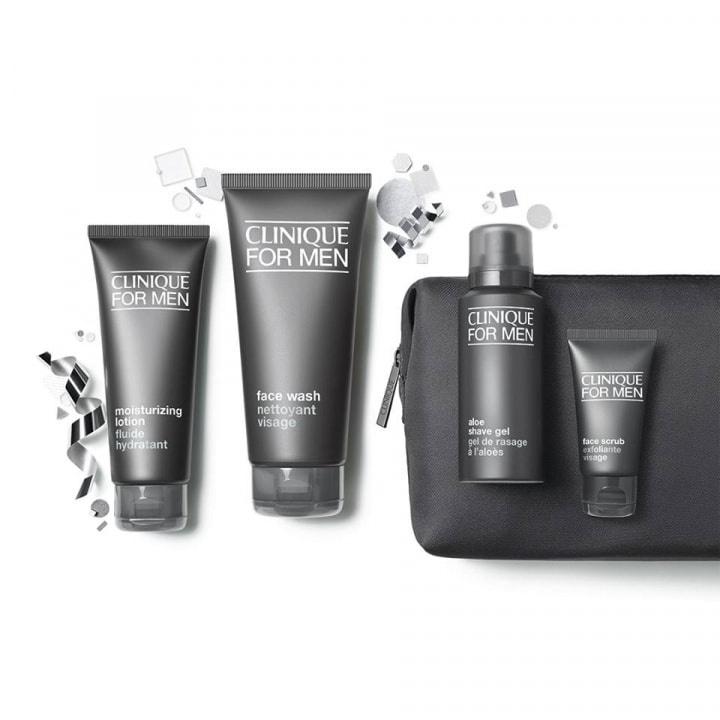 Photo Courtesy: Clinique
When you begin looking for hair care products, look beyond the obvious shampoo and conditioner. There is a plethora of hair gel, hair cream and hair wax options available out there that your soon-to-be husband would love. Some of the common names renowned for their hair care products are Ustraa by Happily Unmarried, BBlunt and L'Oreal among others. Go for organic based ones since you don't want to cause any damage right before the wedding.
3. Facial Routine Kit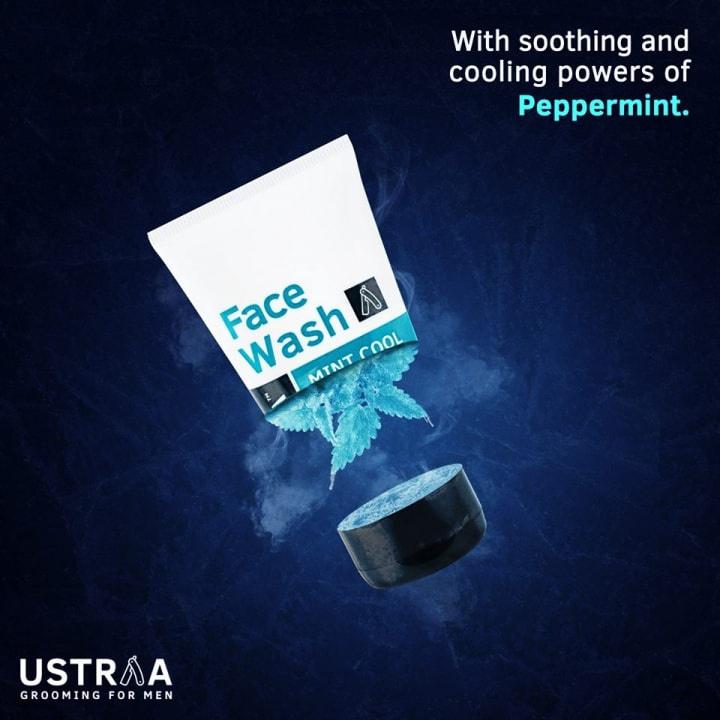 Photo Courtesy: Ustraa
Of course, you can't skip that. Browse through products like The Man Company's argan oil facewash, charcoal peel-off mask, Multani Mitti and cocoa butter skin brightening cream to start with. After all, he also needs his facial routine essentials to maintain that happy glow when he first sees you as his bride. If you wish to splurge, you can also check out Foreo's LUNA cleanser which has silicone touch-points deeply cleanses your skin and pores to smoothen the appearance of lines and wrinkles.
4. Facial Hair Care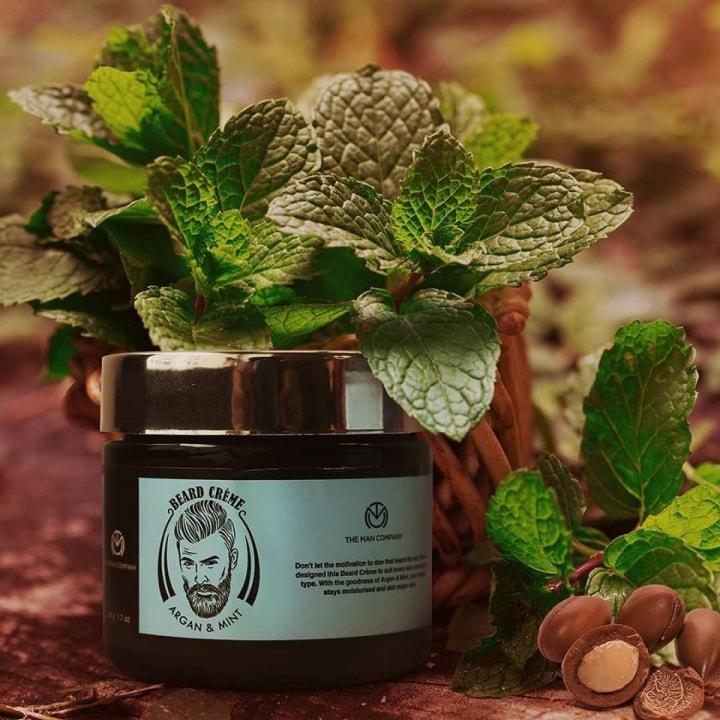 Photo Courtesy: The Man Company
As different beard and moustache styles have set raging trends, taking care of them has become essential to any men's grooming kit. You will find a variety of beard wash, beard oils and moustache wax in the market today. Some of the popular ones are The Man Company's almond and thyme beard oil, Mooch wax by Ustraa and Sephora's smoothing beard fluid. Some men are really Bhaavuk about their beards and if your groom turns out to be one among them, he would love you for thinking of it.
5. What not to miss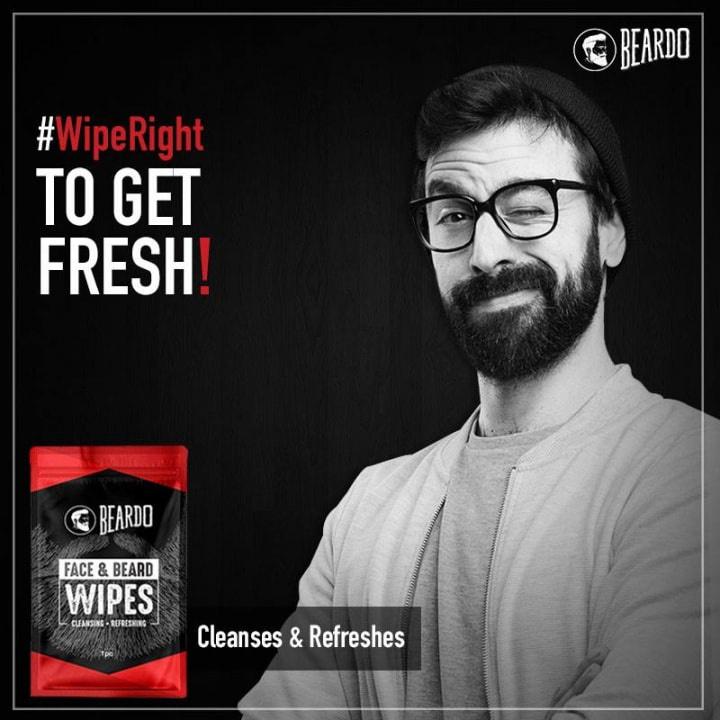 Photo Courtesy: Beardo
As a part of his kit, keep some items for their sheer usability. Cologne is something that would be a personal choice for your groom and you. So we leave it completely up to you. Definitely keep a nail clipper and hand cream, even though it is a men's grooming kit because these things are used regularly. And ask him to use them regularly if he doesn't. Wet wipes from Beardo - because you never know when one might need them.
If you feel that you've just assembled an Instagram influencer starter kit instead of a men's grooming kit, relax. Your metrosexual groom will love it. You can even throw in body wash and moisturiser to show how much you really care. You can give it all a crafty packing for that personal touch. It is any day better than gifting him a run-of-the-mill men's grooming kit. Creating one from scratch will perfectly showcase how much thought you put behind this. We're sure he would love to reciprocate the care. Who knows, he might even surprise you on the wedding day with a gift you weren't expecting.
Share his reaction with us in the comments when you gifted him a men's grooming kit.