9 Tips For Groom Makeup That Every Man Should Include In His Beauty Rule Book
Your wedding day is around the corner and you hardly know what to do with that splotchy face and unruly beard? Know some of the groom's makeup tips that are sure to give you a 24-carat polished shine, in and out.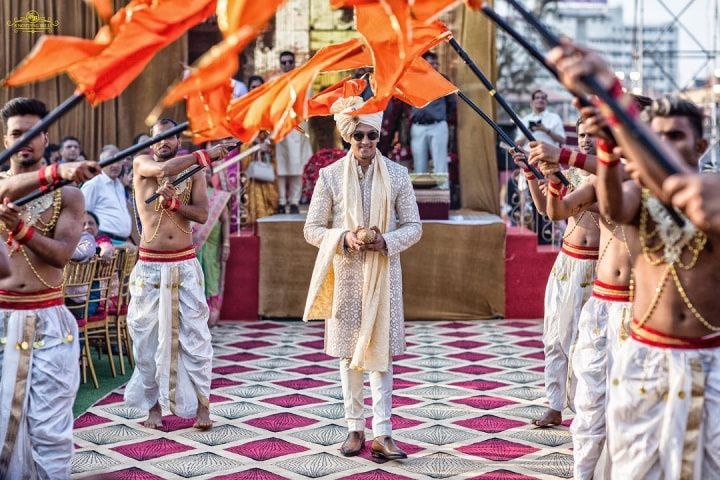 There are a few things in the world that are highly underrated-sun showers, good coffee, autumn leaves, and GROOM MAKEUP. Yes. List out the necessities for the wedding and you will have it all, but a groom's makeup doesn't even fall last on the list.
While women dream of getting married so that they can don pretty makeup and clothes, it is usually a 15-minute session for men. But with changing times, it is becoming equally vital for men to take care of their looks and shine bright in their wedding album. Groom makeup should not only be limited to face-wash, face cream and balm but must also include other essentials like spas, facials, threading, waxing and more.
Considering this, here's the groom makeup cheat sheet to for that fresh-faced glow and unceasing charm. Shhh…let's keep this between us.
1. Guzzle Water
All that alcohol during your bachelor party can dry out your skin faster than the lightning. Keep the H20 flowing as it will help cleanse you from inside and provide that extra glow and freshness. Stick to drinking 5-6 litres of water every day and start hydrating by downing a glass or two right in the morning when you wake up.
2. Say No-No To Chemicals
Phthalates, paraben, Triclosan…sound dangerous? Well, these are what your daily face wash and creams contain. Therefore, shun experimenting and go for herbal moisturiser, sunscreens and similar. The chemicals take away the natural sheen from your skin and make it look dull. Remember, you don't need a whiter face on your D-day but a captivating glow.
3. Rub & Scrub
Groom makeup remains incomplete if exfoliation is skipped. Remove dead skin from the face by exfoliating not more than twice per week. Massage your skin till the neck and if you have a beard, extend the massage to 10 extra seconds near your chin ensuring the product gets in contact with the skin. You may use herbal products like curd, besan, honey and similar and create a homemade exfoliator. Start the routine early to look your very best on the wedding day.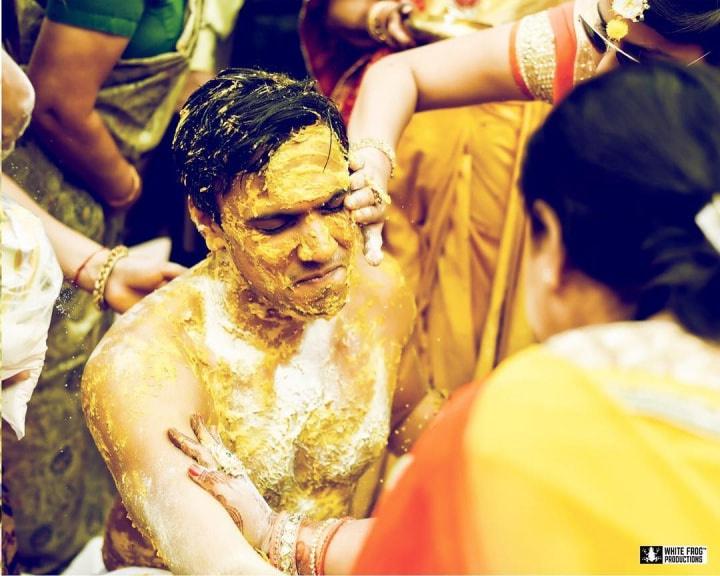 4. Brush Like A Pro, Floss Like A Boss
Polish up the natural, normal teeth to ensure your partner doesn't complain about bad breath. Remember, in the end, it is going to be your million dollar smile that will win the audience who are already impressed with your pretty-looking bride. Make regular dentist visits or you can use a basic home remedy – Mix a little baking soda with 2 or 3 drops of lemon juice and brush it for a minute daily.
5. Eat "Pretty" Food
No, we are not talking about the cake layered with extra whipped cream or the burger overflowing with cheese. In our list, green vegetables, legumes, nuts, whole grains, fresh green vegetables, hearty fruits count as #1 food for the healthy face. Trust us, they are surely going to make a huge difference in the way you look, the way you feel.
6. Hair Prep Countdown
While you are juggling between outfit fittings and endless customs, there's one thing you completely forgot about. Hair! If you wish to colour your hair, speak to your stylist for a colour that best compliments your skin tone. Have your haircut a month before the wedding to outgrow any accident. Once it is tested, you may repeat it every week and get unwanted hair trimmed. If you are in the hands of a trusted coiffeur, it's okay to splurge on ultra hydrating and conditioning hair masque. Do not forget to get your moustache and beard groomed well before your D-Day. DO NOT experiment at the last moment.
P.S: Pluck out any stray hair between your brows. Kajol might have hurtled her way out, you won't!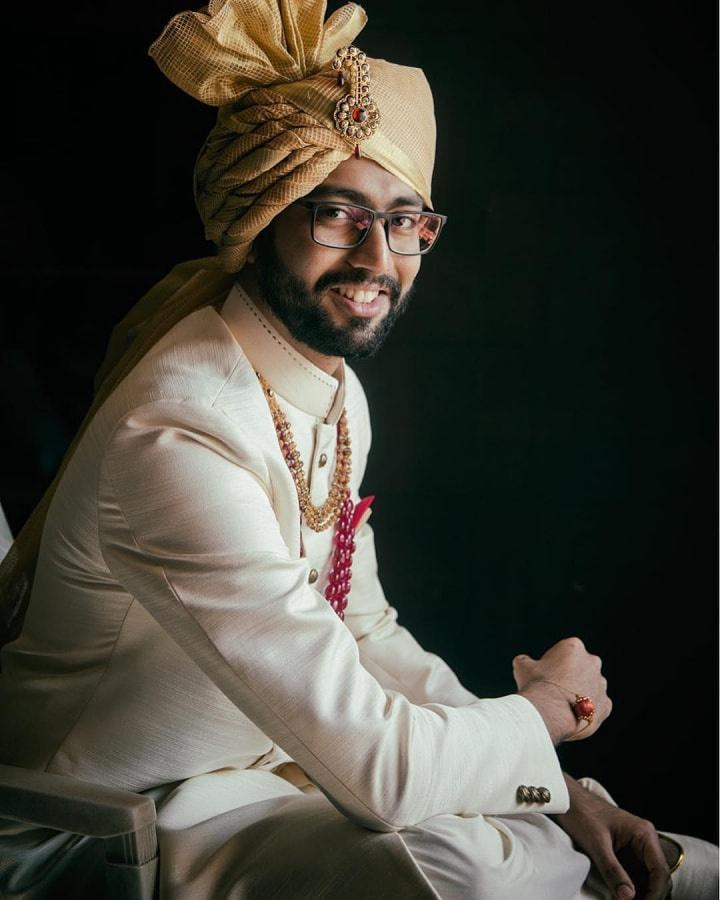 7. Put Your Best Face Forward
With all that rushing around, skincare often falls by the wayside. Don't hesitate in making a date with your dermatologist and understand if your skin needs your urgent attention. An essential part of any groom makeup is having healthy skin. Moisturise like there's no tomorrow! It is the best thing you can do for a taut, healthy skin on your wedding day.
8. Hire A Personal Trainer
The wedding day would have you in the spotlight. This means there is no way you should not want to go an extra mile. Sticking your belly in won't always help. Hit the gym, hire a personal trainer, discuss your goals and get going.
9. When The Day Dawns…
Finally, it's your wedding day. So, while you put that Sherwani on, make sure your face steals as much the show as your attire does. Slick your hair with the right hair gel, do away with askew hair with a beard and moustache oil, put the right foundation and perk up your lips with a balm.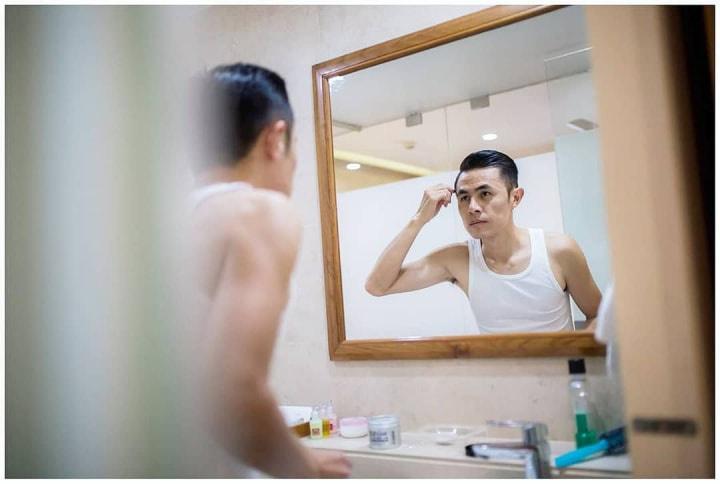 Yes, groom makeup for you is done & you are set to strut out now!
Get to grooming, fellas! What are you waiting for?