Trinkets, Bling and a Lot More: 5 Imitation Jewellery Details Which Make Them a Good Buy for Your D-day Look
Opting for imitation jewellery instead of real gold or diamonds is quite a popular trend among millennial brides. Here are a few pointers to remember before you go shopping for artificial jewellery for your wedding.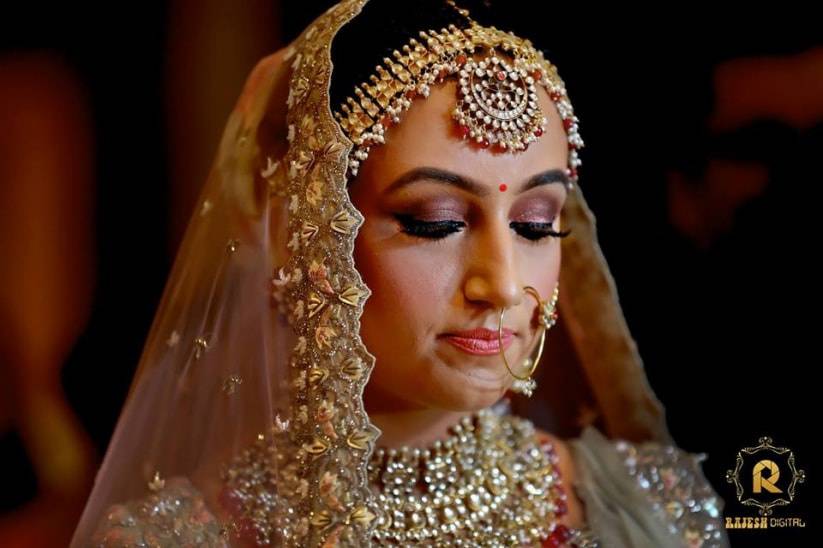 What's more exciting for a bride than shopping for her wedding dress? Jewellery shopping, of course! In fact, often women buy their wedding clothes later, matching with the jewellery they just so fondly bought for themselves! Sounds unreal? Not at all! And when it comes to imitation jewellery, no amount of gold or diamonds can compete with the love women have for their real "fakes"! The idea that the brides can buy matching jewellery for their dresses and get to flaunt a new piece on each of their ceremonies is a thrill no one would want to give up on especially on one of the biggest celebrations of your life. There is a long line of pros to costume jewellery or imitation jewellery as we call it, even though the authentic gold jewellery is an heirloom to the family that is treasured forever, the imitation jewellery is also much dear to the brides as a memory from one of the biggest events of their life.
In fact, brides are going for imitation jewellery simply because of the expansive range of designs and styles. You could begin your jewellery shopping binge too. If you want to go for the imitation jewellery but you are concerned about the quality and the effects of the imitation jewellery, just keep these few points in your mind:
What's the matter?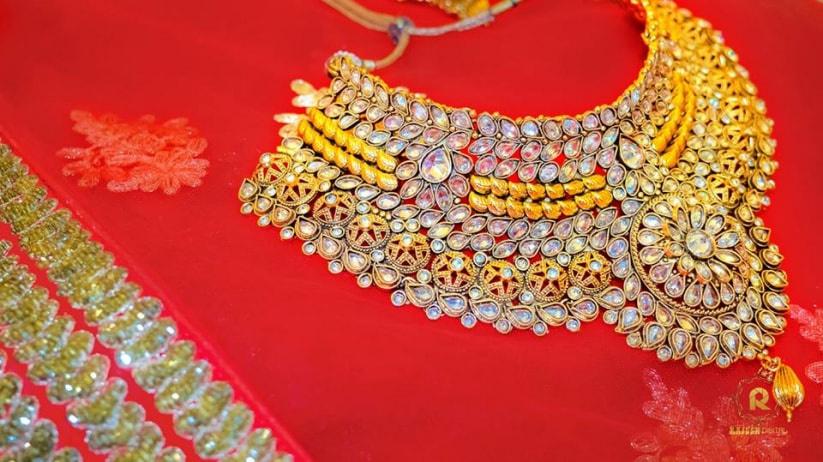 When you buy imitation jewellery, it's very important to know the material of the jewellery you want to go for. It is less expensive and has a wide sea of choices for you to go for, that makes it more complicated than gold and silver or diamond and other precious gemstones that are more mainstream and have lesser variations. There are a plethora of choices where you can pick from. Some of the popular materials are:
Brass or bronze
Copper
Metal like stainless steel with silver/gold plating.
Artificial or semi-precious stones
Find out which material suits you best, compatible with your skin, matches with your outfits and most importantly, defines your personality before you opt for your kind of jewellery matter.
Vendors to check out: Praveen Jewels (Bangalore), Vasundhara (Hyderabad) and Sangeeta Jewellers (Mumbai suburbs).
2. Allergy alert!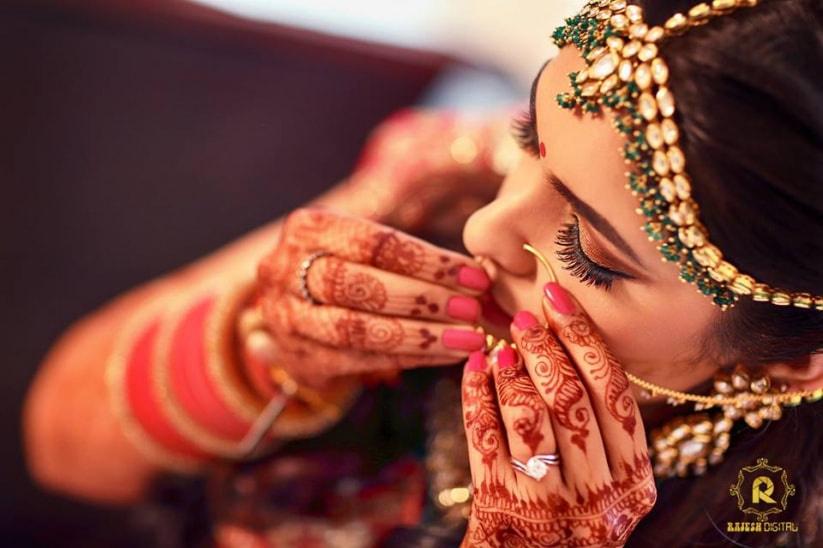 While choosing your jewellery base, this is one important consideration that you should never forget. Always choose only that kind of imitation jewellery that your skin isn't allergic to.
Especially if you're having a summer wedding or a destination wedding at a beach where the air contains salt and humidity, the combination of artificial jewellery with sweat can give you skin allergies. Make sure you protect your skin well with Aloe-Vera gel and anti-allergic lotion. Secondly, consult with a skin specialist if you've had skin allergies in the past and take precautions accordingly. This is however dependent directly on the quality of colours that are used to plate the jewellery and if it is one that easily comes off then, you might have to take precautions to make sure the breakouts don't turn major.
Vendors to check out: Jewel Hunt (Mumbai), Parshv Exclusive Jewellery (Navi Mumbai) and Nakoda Jewellers (Hyderabad).
3. A little homework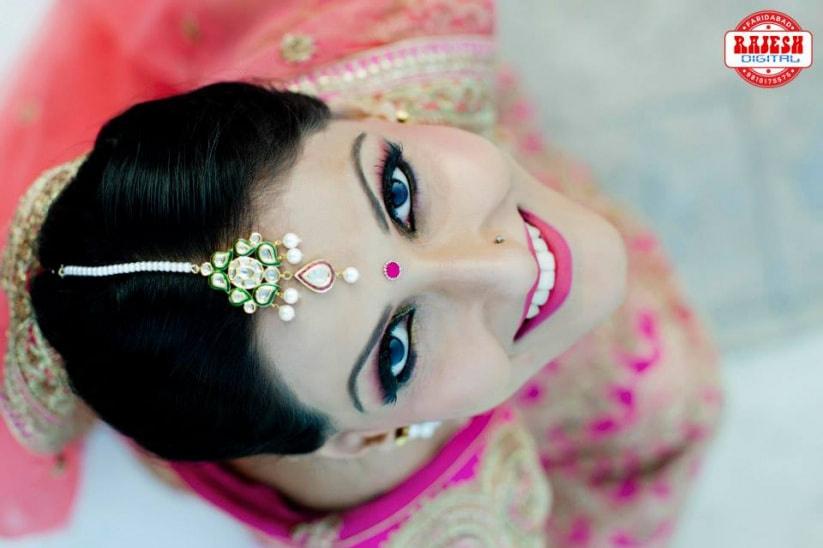 Before you splurge on your dream imitation jewellery, remember to do your research well. If you're buying online, read as many published reviews about the product as you can. Browse the internet for related articles on artificial jewellery, jewellery markets, and vendors.
Also, figure out if they've been around for a while. For example, you can take a look at some super chic designer jewellery stores at Shahpur Jat, Delhi where you can find diverse kind of jewellery. Other than online reviews, ask around for word of mouth reviews too. Personal experiences of friends, colleagues, relatives are more helpful sometimes.
Vendors to check out: Pearl Jewel Hub (Mumbai), Panna Lal Om Prakash jewellers (NCR), Art-o-Fab (North Delhi)
4. Check for loose ends!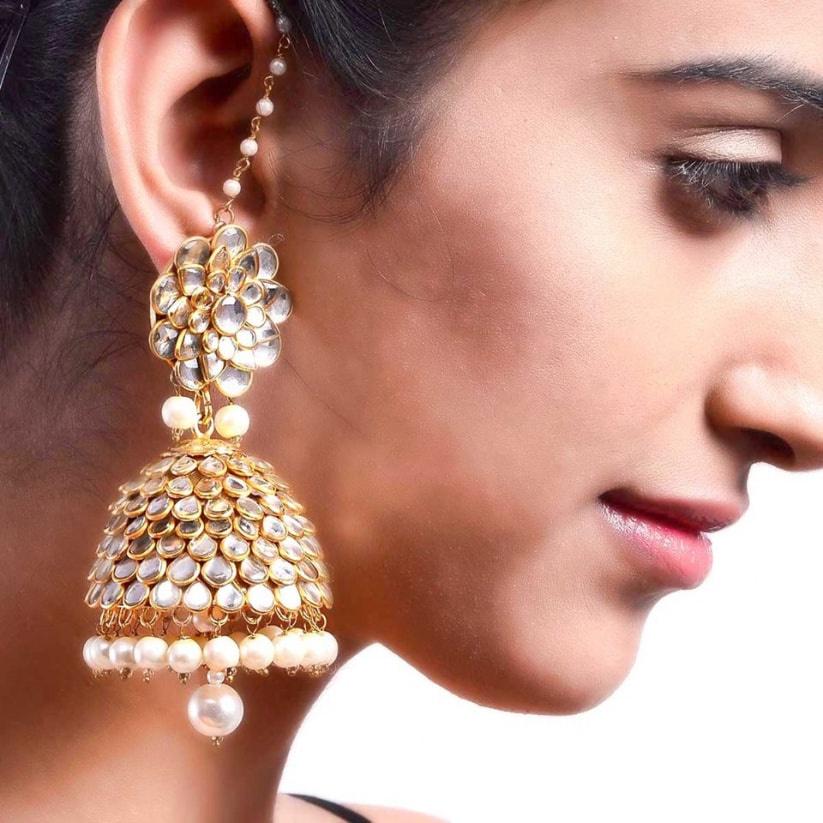 Imagine this: You're wearing a dazzling necklace on your wedding. All eyes are on you and your brilliant choice of jewellery matching perfectly with your stunning lehenga. Then suddenly in the middle of your bridal photoshoot, to your horror, the huge pendant falls off your necklace! Sounds like a nightmare, doesn't it?
Sadly, it happens more often than you know. Nobody wants a jewellery malfunction on their special night. That's the reason you must check for any loose stones or chipped edges in your imitation jewellery. The manufacturer of the jewellery is the soul and you must always check them twice and thrice before buying.
Vendors to check out: Adinath fashion jewellery (Ahmedabad), Anu's silk thread jewellery (Chennai), Kraft Artefacto (NCR).
5. Colours and dyes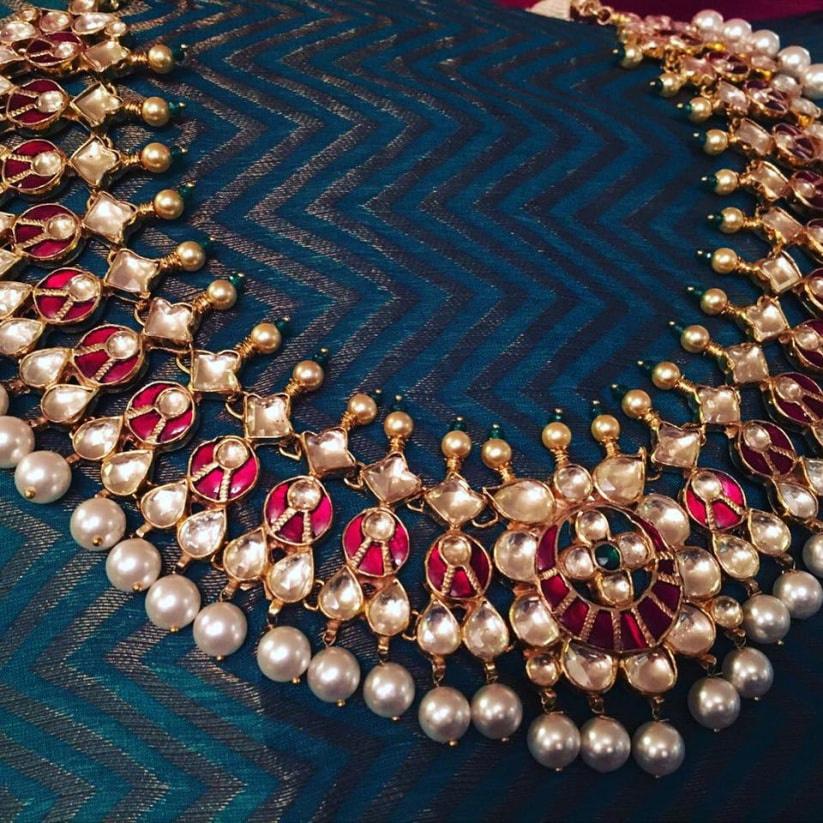 A wide range of imitation jewellery means a wide range of designs and colours. You have the choice of matching or contrasting your jewellery exactly with the bridal outfits. But there is also a hitch. More colours could also mean artificial colours and hence the possibility of wearing off. Keeping and storing imitation jewellery is a task at hand, but f the bride likes it, then the bride should get it.
So check your jewellery well before you buy them especially for any kind of fake dyes that might fade off or bleed with sweat or water.
Vendors to check out: Tara's Creations (Kolkata), Gugilla Krishna Jewellers (Hyderabad) and Akshara the Art of Jewellery (Chennai).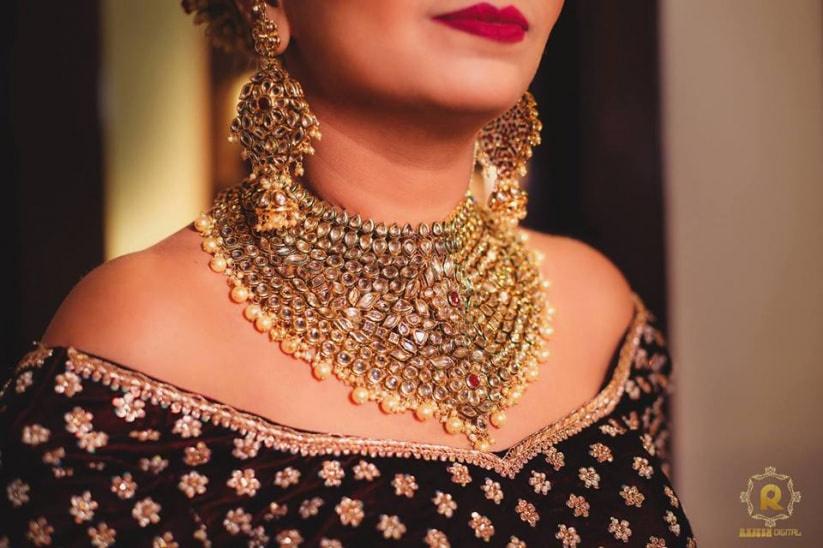 There are a number of artificial jewellery vendors across the country and you can pick your own bridal set as per your taste and budget. Apart from the online jewellery industry, wholesale and retail stores also have excellent designs for you to explore. You can even try and test the pieces and make sure the return or exchange policies are feasible for you. Many brides also prefer taking the 'rental route'. That way, you don't even have to worry about the longevity of the imitation jewellery and don't have to repeat your ornaments...ever!
So don't keep waiting! Grab your bridal magazine cutouts and begin with your jewellery binge. Explore our list of jewellery stores for some amazing designs.