8 Wedding Dress Shopping Mistakes That Can Sour Your Beautiful Bridal Dress Plans
Got the moolah and set to go to town with it? Pause and reflect - are you really prepared to buy your wedding dress on this shopping spree. Keep these pointers in mind and carefully avoid making these very mistakes for you Din Shagna Da!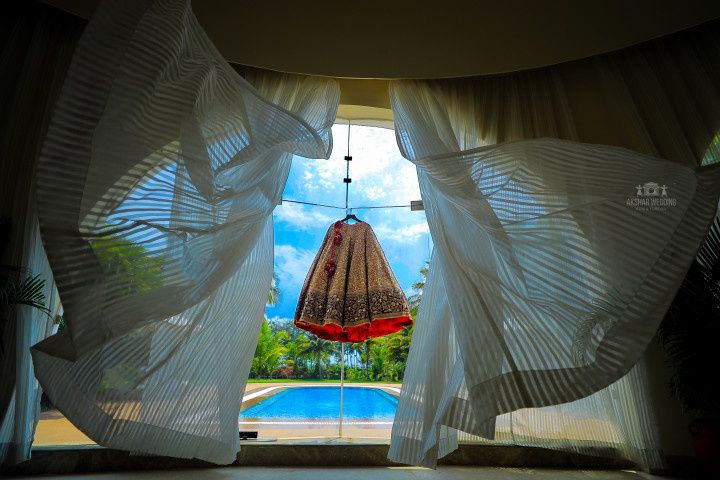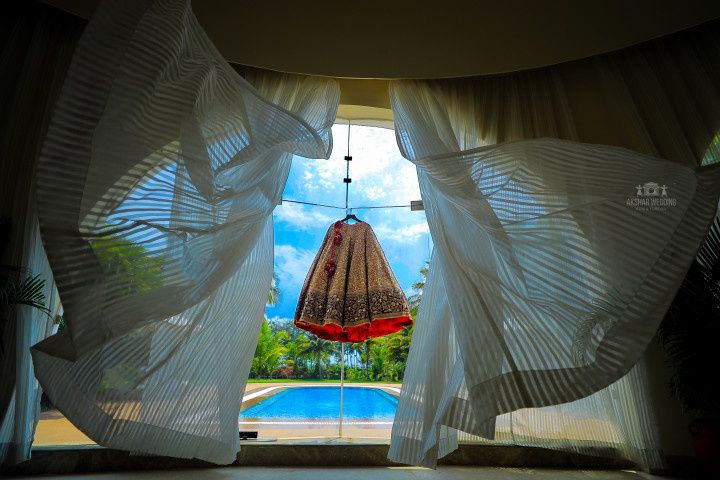 Index
Item 2
Item 3
Girls,, excited already for your big day on town? Well, the wedding shopping experience is probably one of the most exciting sprees for a bride-to-be. Be it for the excitement of sifting through tons of designer outfits, finding your perfect bridal buy and pairing it with the right accessories and jewellery - every moment is worth cherishing.
However, before you say 'I choose you' to the right bridal outfit, keep in mind the pitfalls associated with your wedding dress shopping spree. You could end up going absolutely unprepared, getting mobbed by the mentality of your shopping companions and end up with something that you don't like. Even if you're an expert shopaholic, keep in mind these common wedding dress shopping mistakes, so that you can avoid making them:
Before the Shopping Spree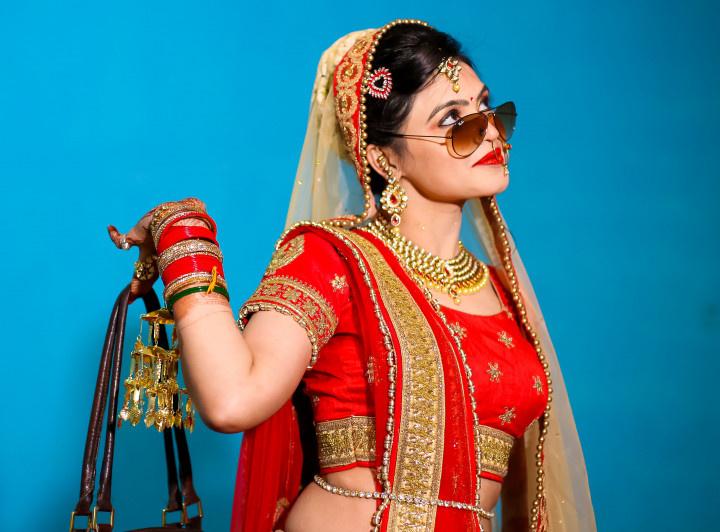 Before you saddle up and head out for your wedding dress shopping spree, cash in hand - give these considerations a little thought:
1. Timing it right:

Are you sure it's the right time to go shopping for your wedding dress?
You don't want to be extreme. Don't fall for one outfit right when you start looking even if you're very tempted. Do consider other factors such as the venue and the setting before making your purchase.
Having said that, you don't want to wait for too long and be forced to settle at the last-minute. Do choose and pay for an outfit at least nine months in advance so that you have enough time to get any changes or alterations done and figure out the details of your outfit such as hair, makeup and accessories.
2. Not setting a budget: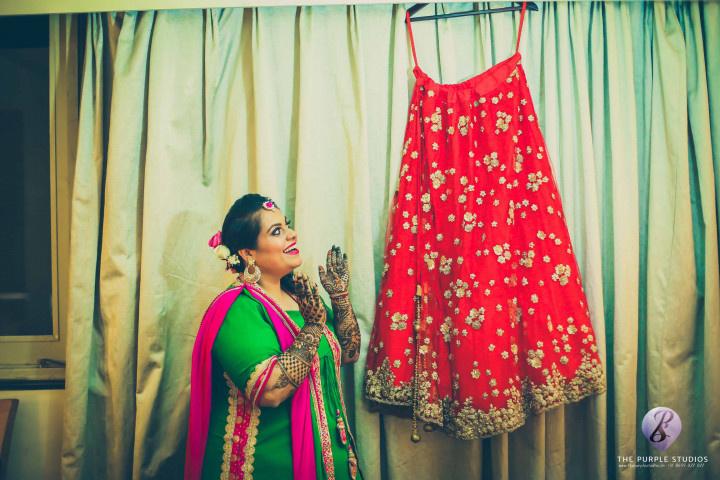 Your designer bridal outfit has a financial element attached to it. Before you even set out for your wedding dress shopping spree very clearly define what this figure would be.
Here are the things you need to keep in mind -
i) Average bridal outfit range for you - Set a high and a low bar for each
ii) Amount for alterations / fitting sessions
iii) Over and above considerations - A booking amount + fee for delivery
3. Create a budget for accessories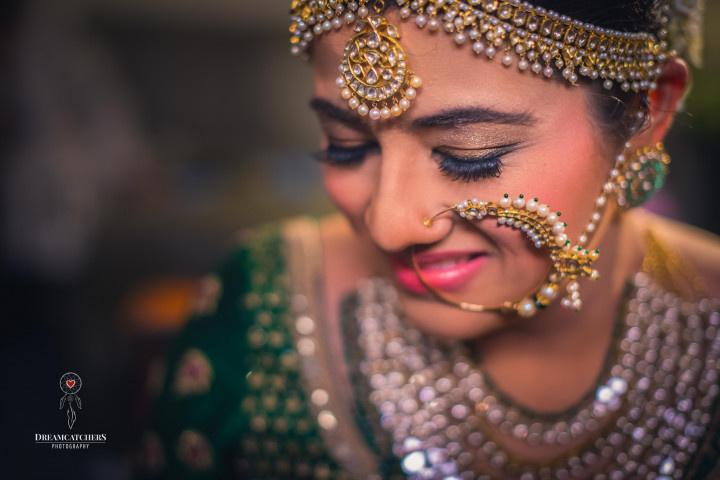 You'll also want to consider other factors such as your shoes, accessories, and hair and makeup costs with the outfit while making the final decision.
Ideally break this amount for accessories into specifics for bridal jewellery (a large chunk of the amount would go here), bridal shoes and add-ons like a clutch or bag, latkans and other embellishments.
4. Set your mind straight: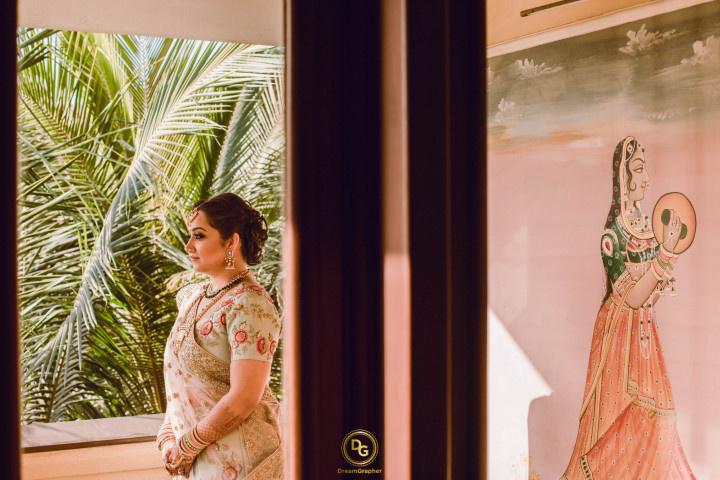 While it's nice to be open to opinions and change your choices, have a basic agenda on your plate before you head out on your wedding shopping spree. Know at least your wedding date (so you'd know at least which season you should wear for), your own style (especially what you're comfortable with and not) and the kind of trend you'd like to accommodate in your wedding dress style.
With this in mind, you would be prepared for a clear wedding dress shopping spree.
While you're shopping: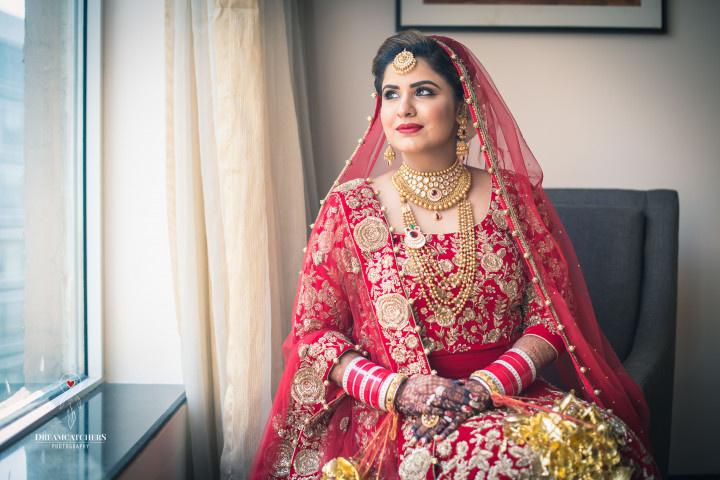 Now that you've set your mind straight, be wary of these mistakes when you're out on your wedding dress shopping spree.
5. Scout your locality: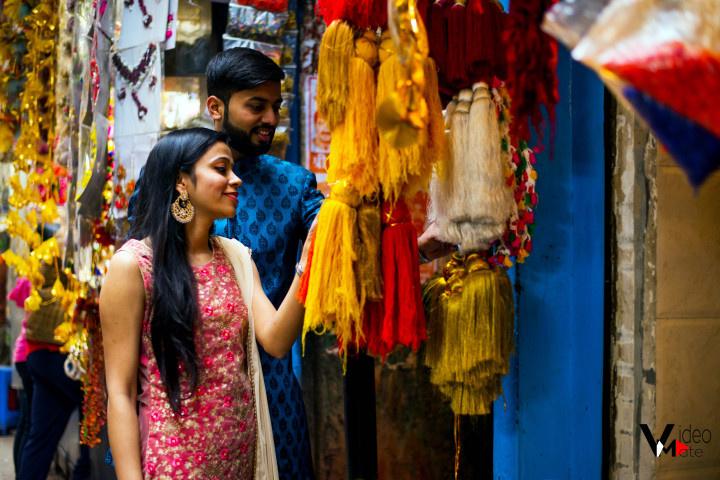 Don't begin your wedding dress shopping spree in vain, with a hazy idea of where you'd like to go. Scout the wedding shopping regions of your city - for example - know whether you'd get what you're looking for in Chandni Chowk or BurraBazar Kolkata before you actually make plans to go there. Scout the kind of vendors you'd find there online and have an idea about their USPs before you go for your dress.
6. Choose your companions:

This will be chaotic at best. You'll be forced to listen to many opinions which may leave you feeling conflicted about what to buy. Someone may comment on the colour, someone else may offer words of wisdom about the fabric. Someone else may give you advice about your body shape. You want to avoid this at all costs.
Take only a trusted friend or two and maybe your mother along while hunting for your outfit to ensure that you can select the perfect dress in peace.
Heed this advice for your bridal fitting and trial sessions too.
7. Be open to suggestions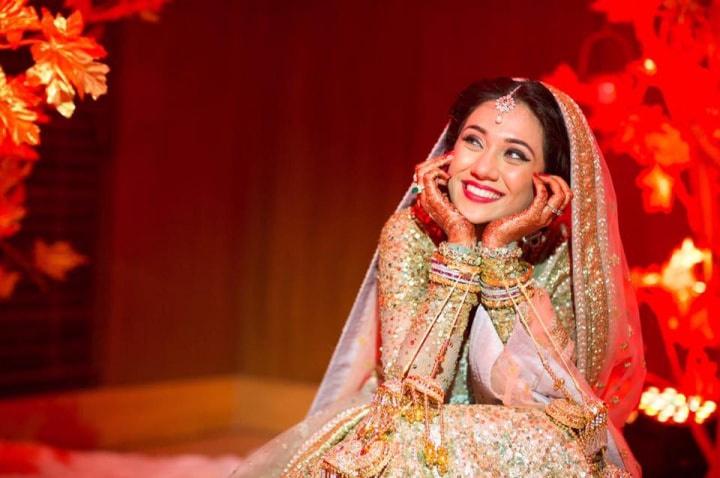 You may be tempted to stick to a flowing lehenga no matter what or perhaps a particular style. While it's perfectly okay to have your preferences, do give other styles and designs a chance if you can. You never know, you may come across the perfect outfit that fits like a dream.
If you've seen a trending style but don't feel comfortable or think it won't flatter your body type, don't feel pressurized to go for it. You can either choose classics and choose beautiful traditional options or get an original design with something unique that really appeals to you.
8. Shopping for your dream body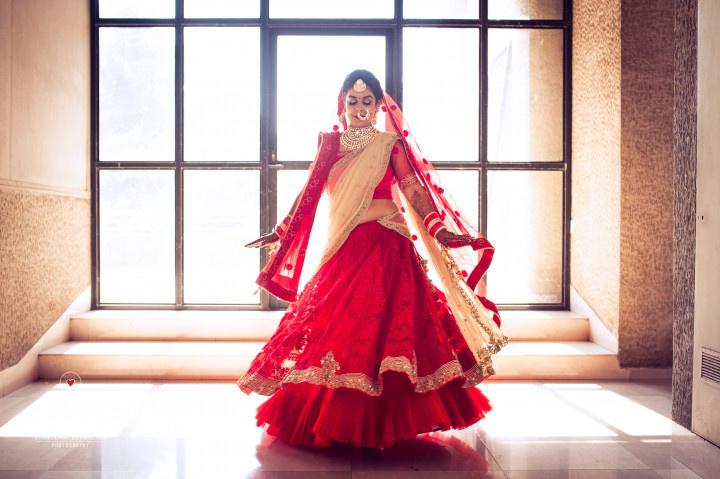 You might dream of or be on a bridal diet and fitness routine to dramatically tone down to your dream figure. Good luck! However, don't think of buying an outfit for that shape and asking for something that two sizes smaller. Rather, get the shape that you're in right now and possibly get it fitted when you're nearer to your dream figure and wedding date.
Keep these things in mind and you will ensure that your wedding shopping experience is a smooth one. While you may not find your pick right away, but your patience will surely bear fruit when shopping. Research and find out the best places to shop in your city or the whole country, if your budget allows. Follow these tips and don't forget to have fun with your wedding shopping.
Tell us your stories in the comments below.