7 Bridal Dress Fitting Session Do's You Need To Check Against To Avoid A Bride Wardrobe Malfunction
For the bride, one particularly daunting yet exciting part of the wedding preparations is the first bridal dress fitting session. It takes patience and diligence to make this crucial part hassle-free.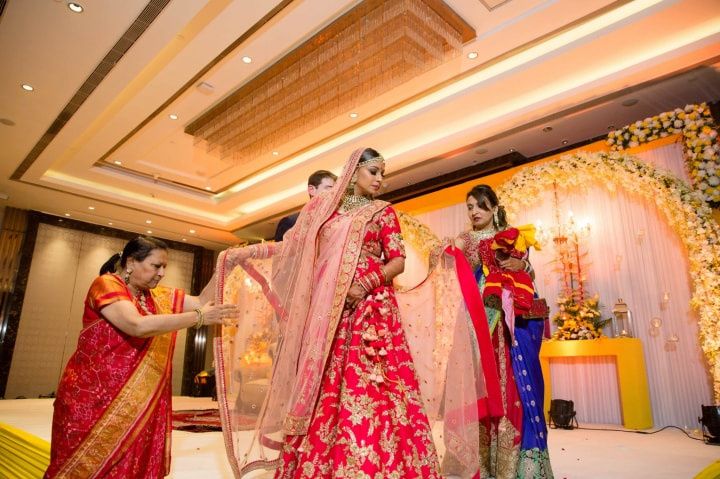 Think a wedding day is complete without the perfect bridal dress? Think again. Apart from finding that stellar bridal lehenga, you need to ensure that it's a perfectly-fitted bridal dress. Any discomfort in wearing your special dress on the most important day of your life can ruin your mood for the entire event.
So, a bride should always keep in mind a checklist of things to make the most of her first bridal dress fitting session. Read on to know what the checklist comprises of.
1. The Wedding Theme Matters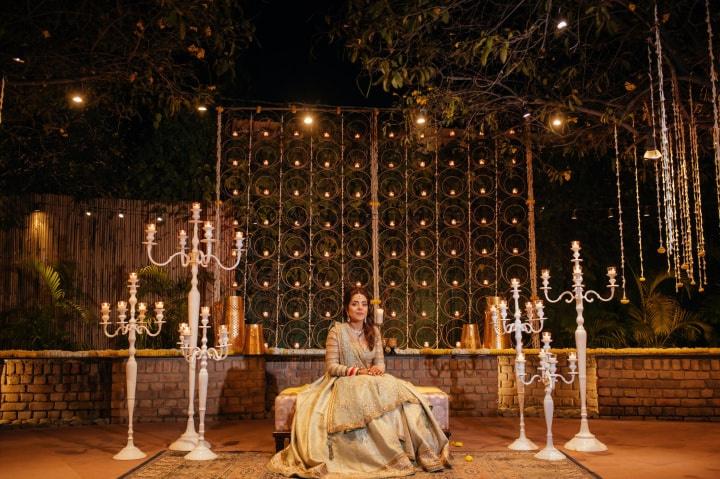 By the time a bride tries to fit in her wedding dress, the wedding theme has already been finalised. It is important to know which sort of wedding style and design will be chosen for the fitting session. Will the wedding be all traditional or will it be modern? Is there a special motif for the wedding?
These things will ensure that the bridal dress does not clash with the wedding theme. It's also a matter to raise in your bridal dress fitting session, to ensure that your dress holds through. If indeed it does, you can add contrast elements in jewellery or dupatta to balance it out.
2. Examine the Dress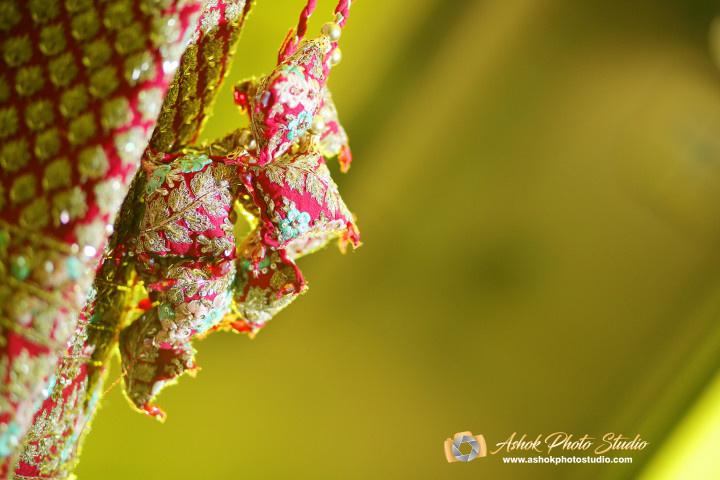 From the edges to the stitches, a bride must make sure that her wedding dress will be at its best quality at every moment of her wedding day. All embellishments must be in place and the garment has to be durable. A wardrobe malfunction is the last thing any bride would want at her wedding!
Begin your bridal dress fitting session by first examining the dress in detail. And if you think you are a little light on these details, then get someone with sharper eyes to accompany you.
3. Be Patient for a Perfect Fit
The main purpose of a bridal dress fitting session is to ensure that your bridal dress actually fits on the big day. Don't worry if your dress doesn't look perfect right away — the point of the fitting session is to make all of the necessary changes to ensure that everything looks great at the wedding.
4. Is it Comfortable?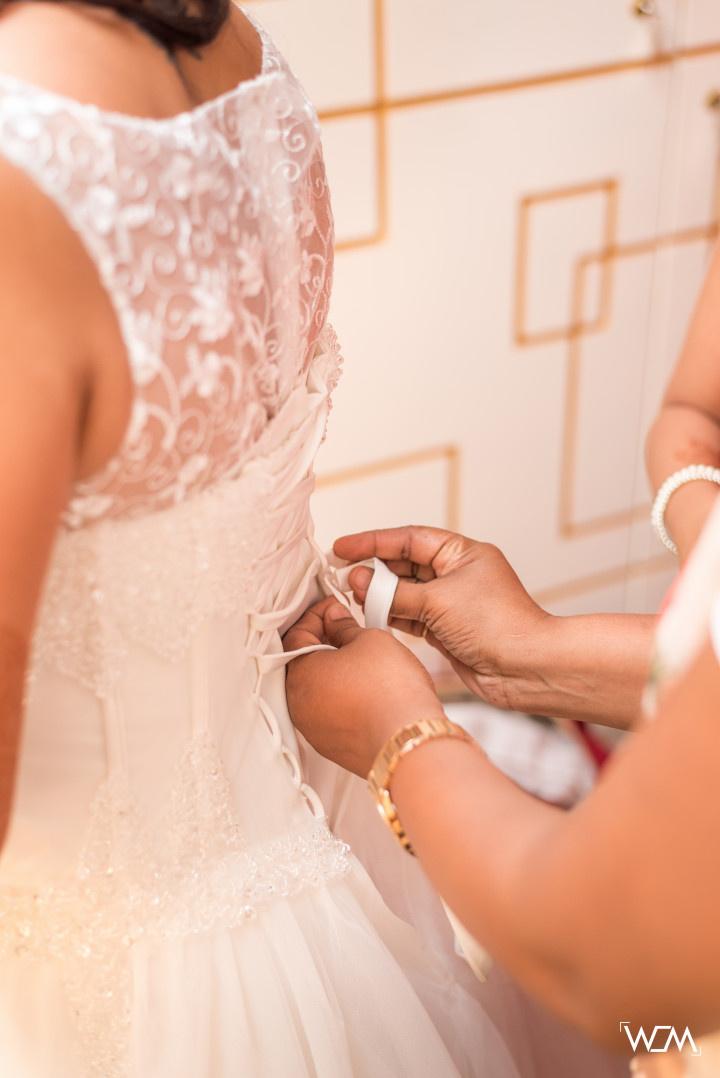 When fitting the dress ensure that you are able to walk and sit in it comfortably. It is very important to determine whether the bridal dress is causing you discomfort. It could be the fabric; it could be the tailoring or the size. The problem has to be identified and corrected.
Often these discomforts are the ones which lead to wardrobe malfunctions as the bride-to-be tries to maneuver her way to comfort in a tight fitted dress.
5. Match it Up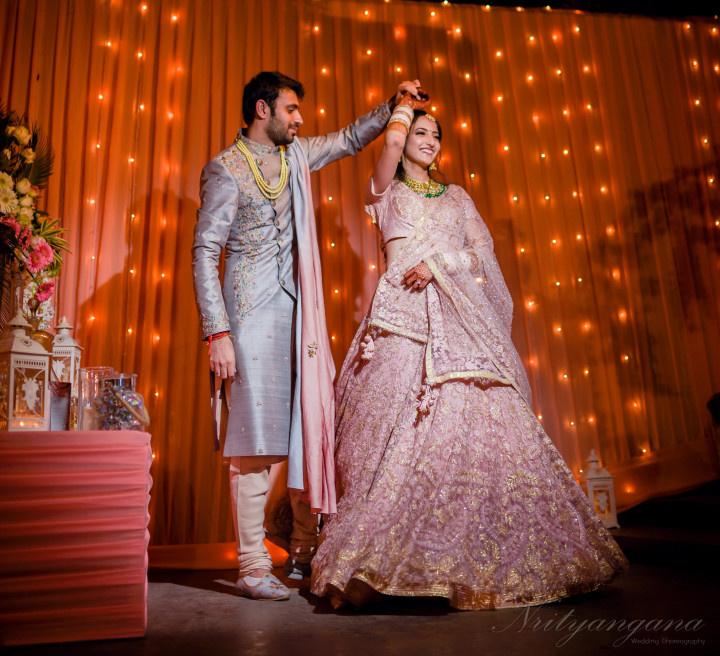 The bridal dress, like the bride herself, has to be the perfect match for the groom's wedding outfit. Custom or tailor-made wedding outfits are recommended but if you and your future spouse are buying separately, do keep this in mind as well. Consider this factor while buying your accessories as well.
6. Check your look - It's the mirror or the camera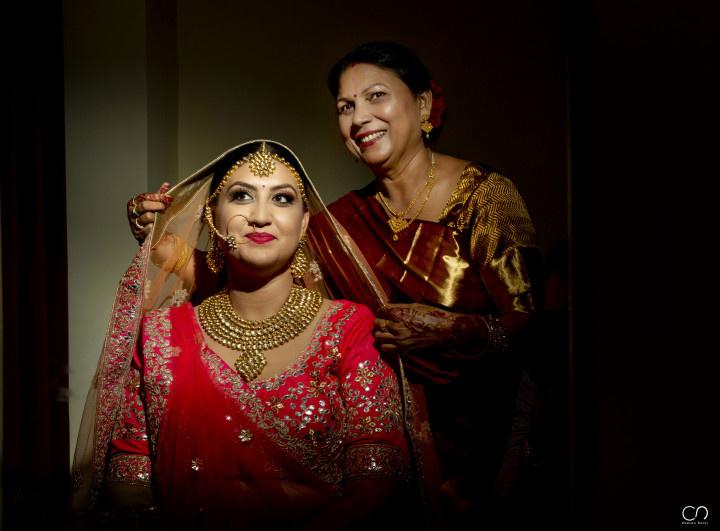 Most fitting rooms come with large full body mirrors to ensure that everyone gets a full perspective of how the bride will look like on her wedding day. These days, taking photos with phones or cameras also helps determine if the dress is indeed the perfect for you as a bride, especially when an image is clicked and it shows how the dress would complement you.
In fact, turn around, try different poses and examine your outfit in as much detail as possible during your bridal dress fitting session.
7. Patience is Always a Virtue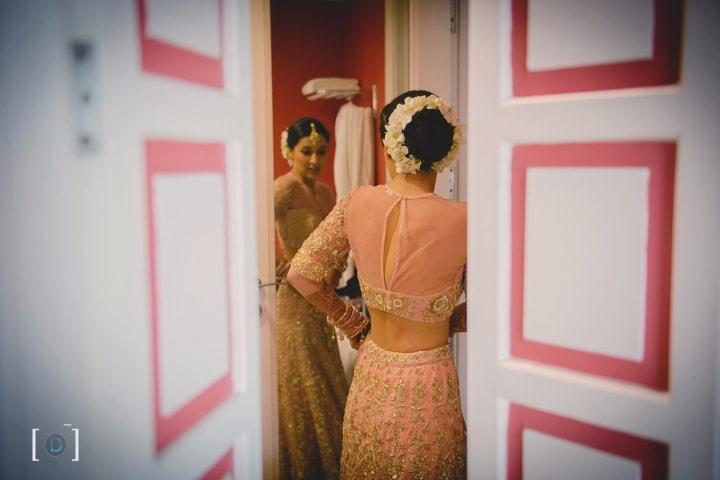 Trying out different bridal dresses requires a great amount of patience. One dress may be too loose, and one may be too tight while another one may be too heavy and another one could be itchy. These and more dilemmas could be encountered while trying on different bridal dresses.
It will take a couple of hours and several dresses before you find the perfect one. And for that to happen, it takes a great amount of patience. This is, after all, the most important tool to survive in any bridal dress fitting session!
It's best to have a dress rehearsal before the celebrations begin and you're left with no time. Our suggestions will make sure that nothing is missed.
Now, get going about finding your dream lehenga. Do let us know in the comments below how your bridal dress fitting session went by.