Use These Indian Wedding Style Ideas to Amp Up Your Wedding
Do you plan on having a vintage themed Indian wedding but aren't sure where to start? Follow these simple ideas and make your day awesome: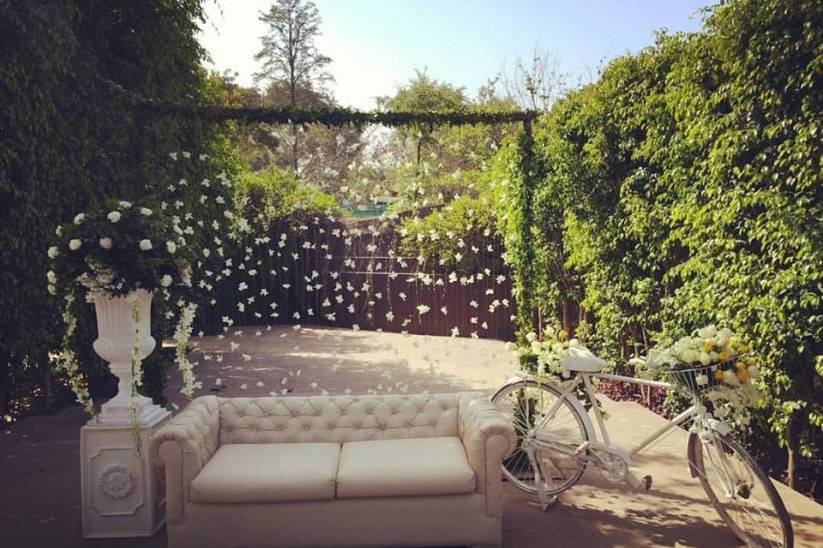 A popular wedding theme these days is the vintage theme. The idea of pulling off a vintage themed Indian wedding seems difficult but in reality, you can do this easily by tweaking a couple of elements of your wedding. Choosing flowers with subtle and pastel shades, using laces in décor and incorporating vintage-themed china can do the trick. There's a plethora of details and ideas out there you can implement to give it a vintage ambience. Read on to know which ones will fit into your plans.
1. Signboards Are Always a Hit
Have cute little vintage signs all over the place. You can have them framed in some authentic styles and decorate your venue. Have signboards to point out the venue directions, bars, and menus. You can also add some romantic quotes written and beautifully framed. You can add these to the tables as well. These can also be the decor places that you flaunt your wedding font at. A hearty dose of creativity and a warm welcoming quotes can turn these sign boards around.
2. Props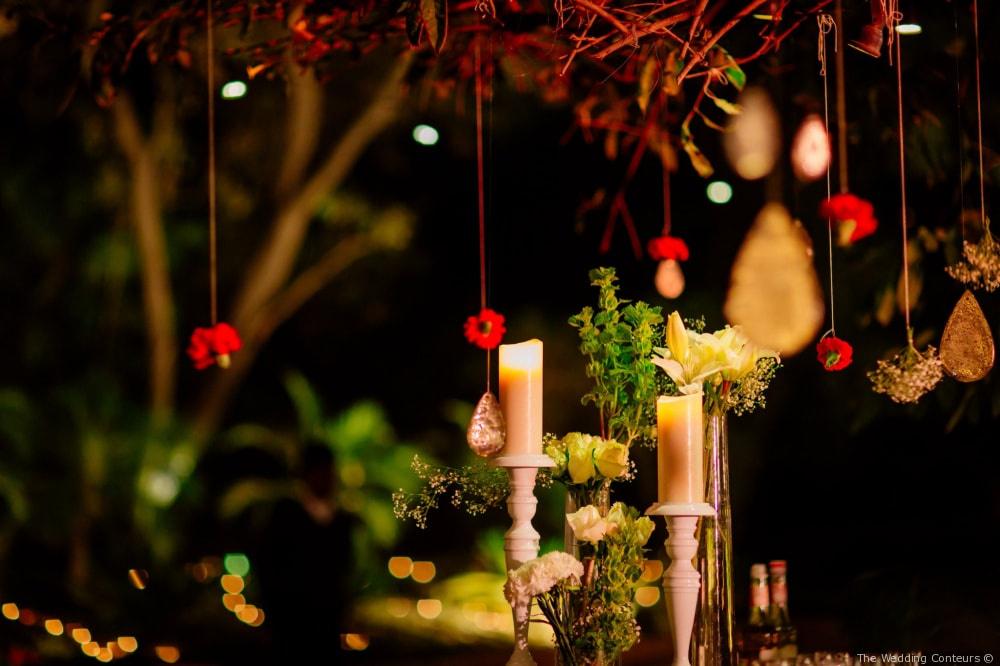 You can include vintage crockery to set the mood. Go for more subtle colours instead of the more common bright hues. Have some birdcages and beautifully done lanterns to light up the place. Some pearl strings and white flowers will add to the ambience. There are a lot of decor items that can help you achieve the Indian wedding style you want. Browse through some decoration photos for the inspiration you need.
3. Car Doli
Hire a vintage car to whisk you and your beloved away. Make that vintage car into a Dulhan Doli and make a grand exit from the wedding venue. Or why not make a dashing entry in your lavish car? This can be a super cool groom entry idea and decorating it all with vintage theme flowers can really amp up your Indian wedding style. The way you choose to enter your wedding celebrations will say a lot about your personal style and is an element that can make or break your style quotient. So, your safest bet would be to experiment with your entry as much as you can.
4. Outfits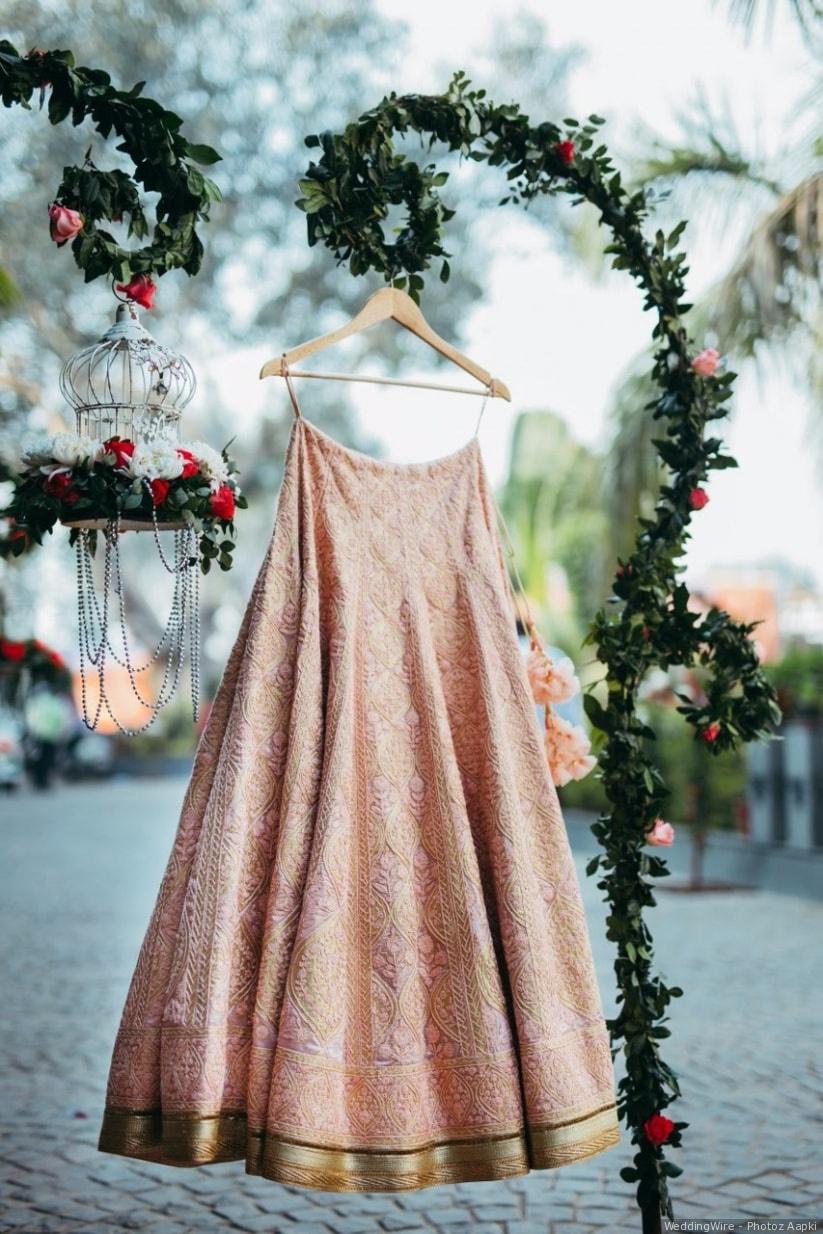 The best way you can set up a vintage theme is by dressing up in vintage outfits. You can have them made or like many brides choose to, or wear an heirloom outfit. Even the jewellery you wear can be vintage-inspired. It is also about the colours of your bridal trousseau. Choose colours, designs, fabric and embellishments to reflect this vintage theme and reflect your Indian wedding style. Going pastel is the easiest way to achieve that. You can also combine them with a contrasting choli or dupatta for that pop of colour any big fat Indian wedding needs.
5. Indian wedding style Photography
Ask the wedding photographer to do some vintage style photography too. It will be cool to have some black and white pictures framed in your home. Plus you can incorporate some photos of you and your family, with a vintage touch of course, at your venue. Add some Polaroid shots as well. Your real-time photographs can also be edited to give out the vintage theme effect.
And that's how you state your Indian wedding style, not just with decor and trousseau. From going ahead with closeup shots to the scenic shots of your beautiful venue itself - you can experiment with your wedding photography as much as you please. This happens to be one of the most important cues when considering which photographer to get onboard to handle all of your wedding photography related needs.
6. Indian wedding style Invitations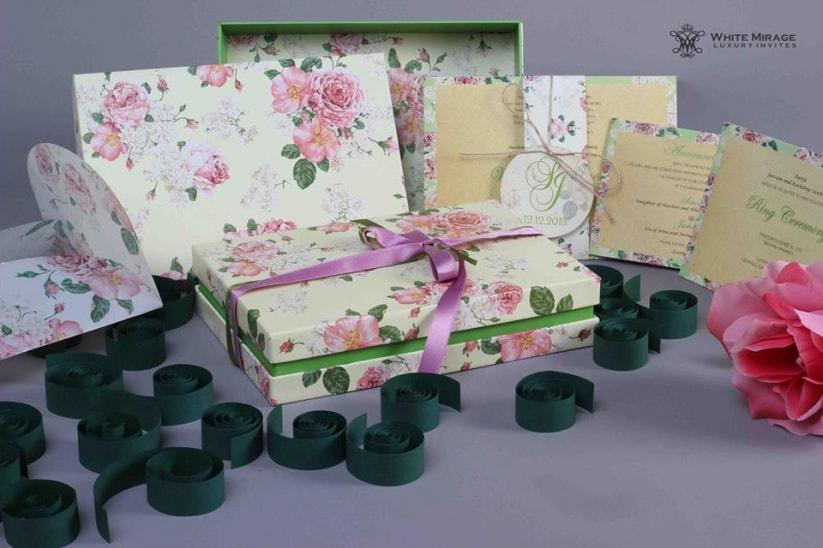 Invite your guests in style. Spend some time to select and personalise your cards the way you want to. Have a vintage theme look and get your cards printed in that style. Postcard style wedding invite seems like a cool idea. You can add a cute little picture of the couple with some adorable message on the front while on the back side get what you would have printed on the inside of your card. For digital invites as well, you can pair it with a faded English floral look to emphasise on your Indian wedding style. We have seen a lot of couples opt for digital invites to these days and it is a newer trend that is raging in the wedding circles right now. So from getting a set of traditional invites to experimenting with some digital invite options - the choice is yours.
7. Indian wedding style when Choosing the Colour Palette
Vintage colours are all about going for those subtle shades. Be it your dresses or the wedding venue theme colours try to opt for pastel colours. Pastel shades of light green, pink and purple are amazing choices if you just do not want too much white at your wedding. Stay away from those bright shades the Indian weddings are known for. This is the simplest way to bring vintage theme feels to your wedding. So, try and opt for the unconventional colour palette and make your wedding the buzz of the town for all the right reasons. Go ahead and surf the net for some quick colour combination inspirations while you're at it.
You can even opt for some DIY elements for that vintage feel. Your wedding planner is the best person to consult regarding the ideas that are practical and the ones that aren't. They will have their own experience and expertise in executing a vintage themed Indian wedding. Allow them to meet your expectations by trusting them. Alternatively, you can also go for Indian vintage theme rather than a Victorian vintage theme and give your Indian wedding style a Desi twist. Bring out all the royal colours and motifs that appeal to you and blend them with your decor in a millennial way so that it suits your Indian wedding style.
Now that you have seen all these epics ways in which you can make your wedding completely bespoke, spend some time checking out some vendors who have a niche in all of their respective fields. And, meet a few and get onboard a string of professionals who will make your wedding all the more special and bespoke.
Follow one of these Indian Wedding style ideas to put a decorative spin and make your Indian Wedding style inspired wedding the best one of its kind by doing the bare minimum. So go ahead and a very happy wedding planning sesh to you and your spouse.
Let us know how the final result was by commenting below.